Christmas is getting closer than that creepy guy from the club, and you still have no clue what to get your parents. Your dad would totally love a new watch and your mom deserves those diamond earrings you saw on TV, but face it: you're a super broke college student and you need realistic gift ideas.
Think back to the creativity that crafted that macaroni frame in the third grade and get ready for some parent-approved DIY gifts.
1. Homemade soap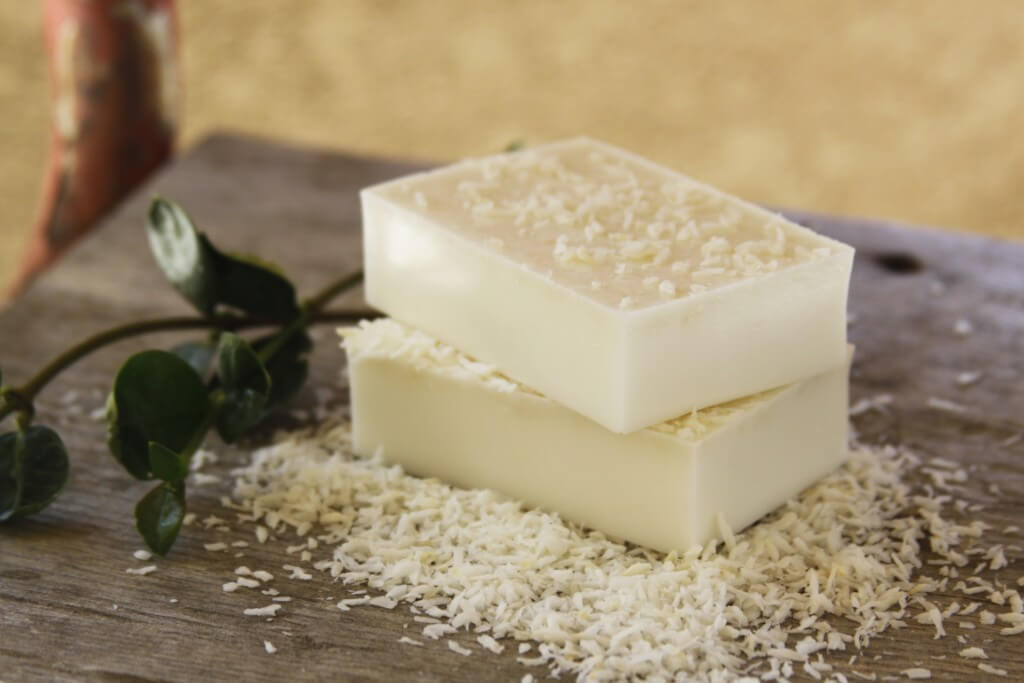 A bar of soap might not cross your mind when you think about cool DIY gifts for parents, but this great-smelling gift won't be one that they forget. If you give your parents homemade soap, they'll remember you every day when they wash their hands. Making the perfect soap might take a few tries, but the end results are worth your parents constantly asking "You made this yourself?" in disbelief. Soap is something they'll actually use and enjoy, especially if you use their favorite scents. You could even make it a tradition. Did someone say, "money-saver"?
2. Pine cone fire starters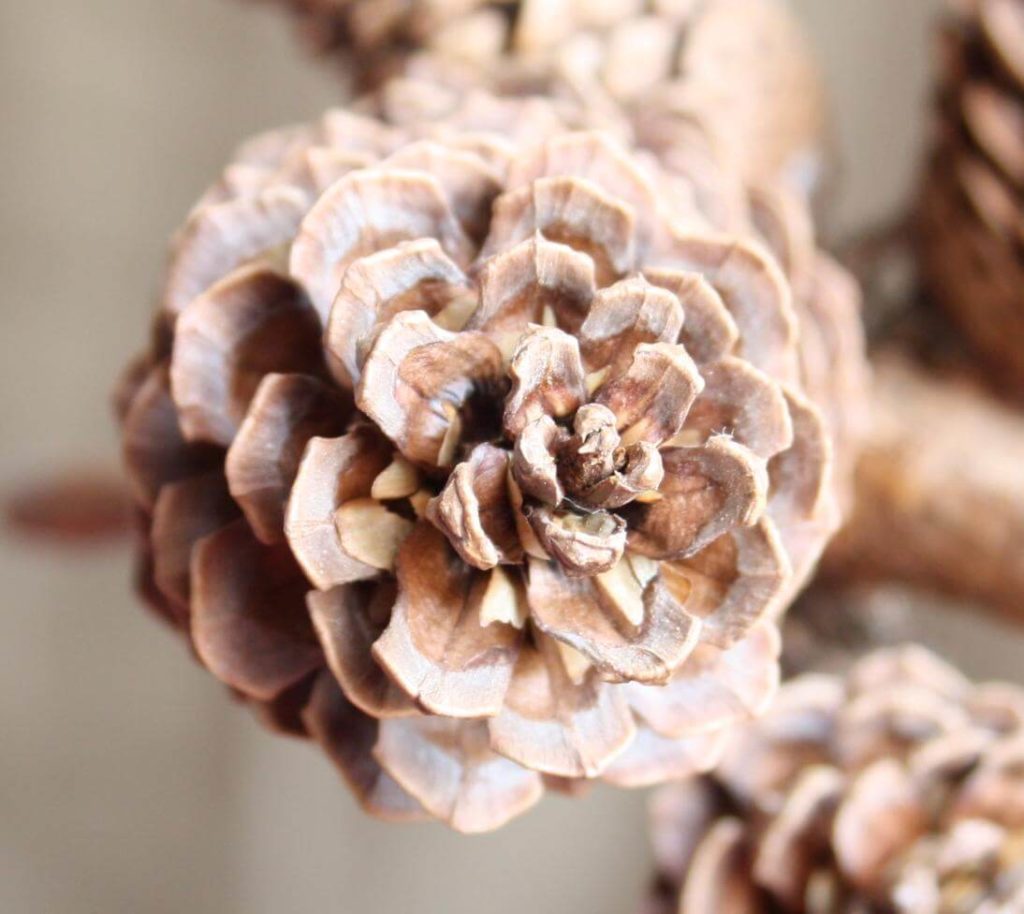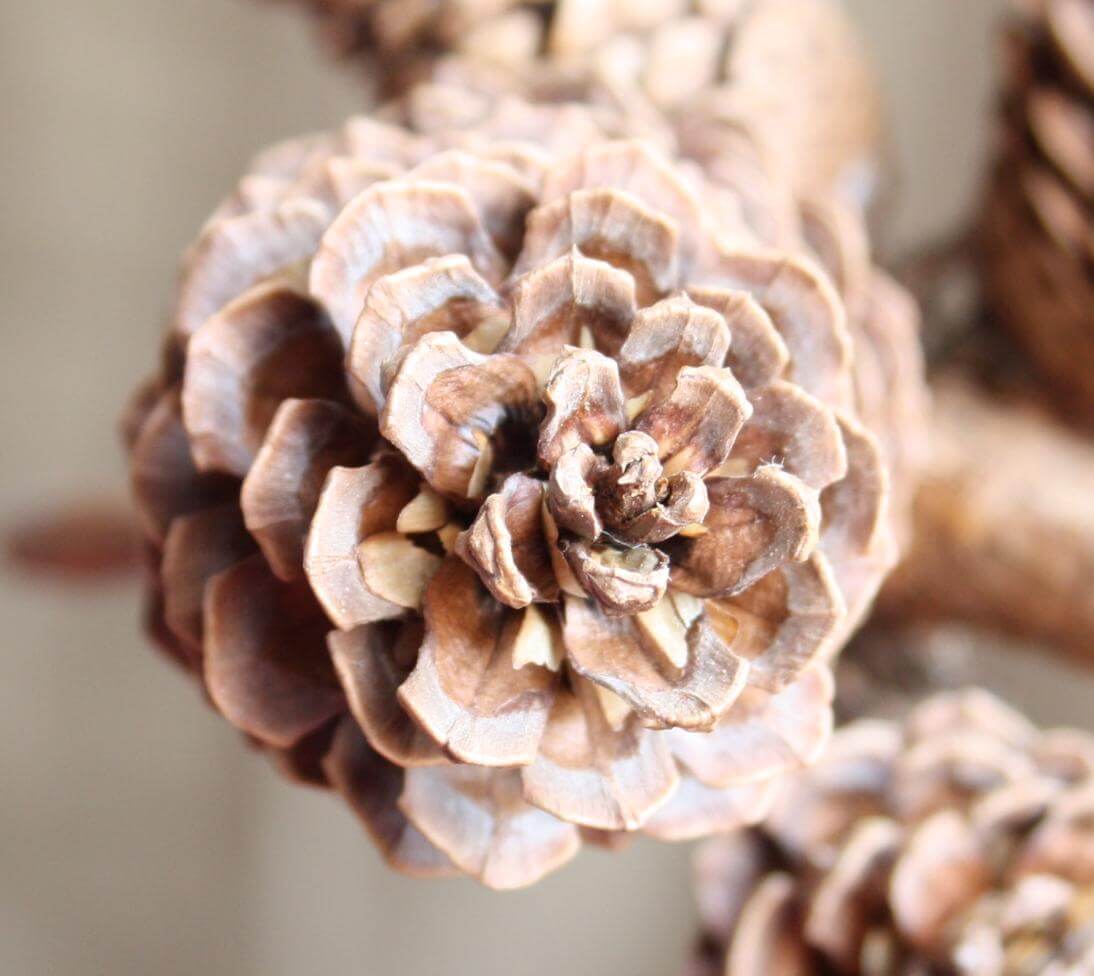 Wax-dipped pinecones are easy to make DIY gifts for parents that instantly put them in the winter spirit. Coloring the wax and adding fragrance adds a personal touch to something that could be otherwise boring. The wax, dye and fragrance oils can be found at craft stores like Jo-Ann Fabric Stores or Michael's. Pick your parents' favorite colors or something to match the living room. Either way, they'll appreciate their pinecone fire starters whenever they want to get cozy.
3. Personalized kitchen utensils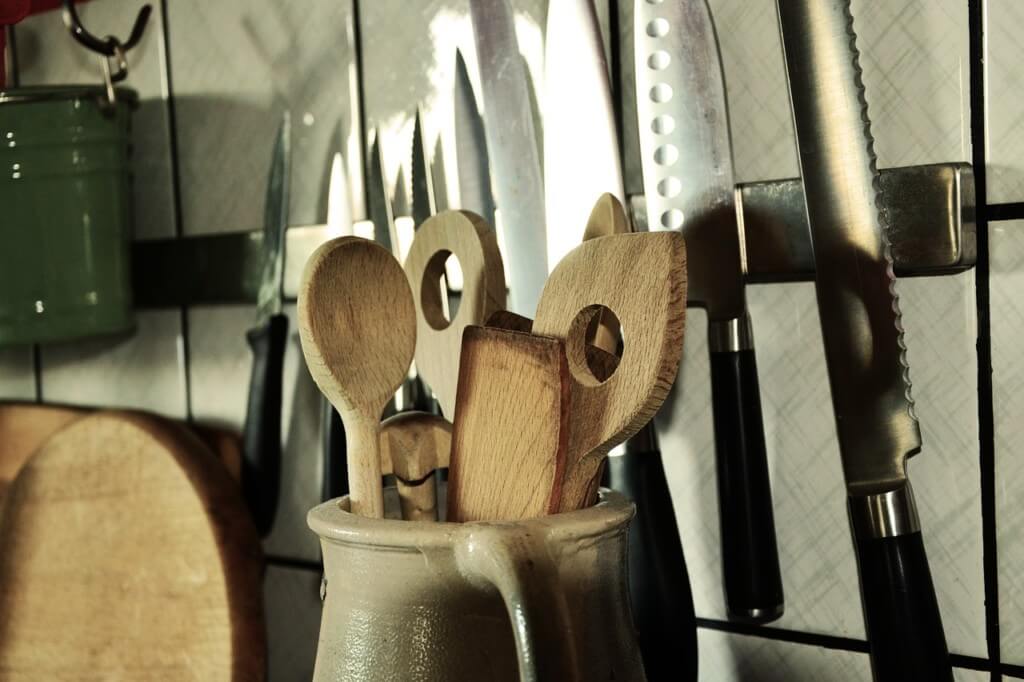 Whether your mom or your dad spends the most time around the kitchen, unwrapping some personalized wooden kitchen tools will make them even more eager to whip up a home-cooked meal when you visit for breaks. "I took plain spatulas and spoons and I put her initials on the backside," University of Texas at Austin senior Richy Little said. "Then I painted 'food' on one side and 'love' on the other because she loves food." All it takes to impress your parents with your artistic skills is a pack of wooden utensils and some paint. It's okay if you're not the most creative with the paint—just adding a bit of color does the trick. Want to go the extra mile? Paint a mason jar to put them in.
4. Keychain
Craft up some cute keychains to replace those tacky ones your parents just had to have from that beach trip three years ago. You can make matching ones or personalize them for each parent. Either way they'll appreciate the DIY gift everyday when they look at their keys. Peruse through your local craft stores for tiny trinkets to attach to key rings and you're half way done.
5. Decorated coffee mugs
If your earliest memories involve your parents groggily making a pot of coffee before trying to dress you, then a personalized mug is a great DIY gift to make yourself part of their morning routine. "My mom likes coffee and tea, so a decorated mug would be a perfect gift for her," University of Texas at Austin junior Hanna Stewart said. "You can also decorate a soup mug if your parents really love soup." Even if you aren't super artistic, there are plenty of designs you can easily copy from the internet, like holly leaves or snowflakes for the holidays. If you actually paid attention in your high school art class, go ahead and freestyle it. Grab a Sharpie, a plain mug and don't be afraid to mix and match colors.
6. Customized wine stoppers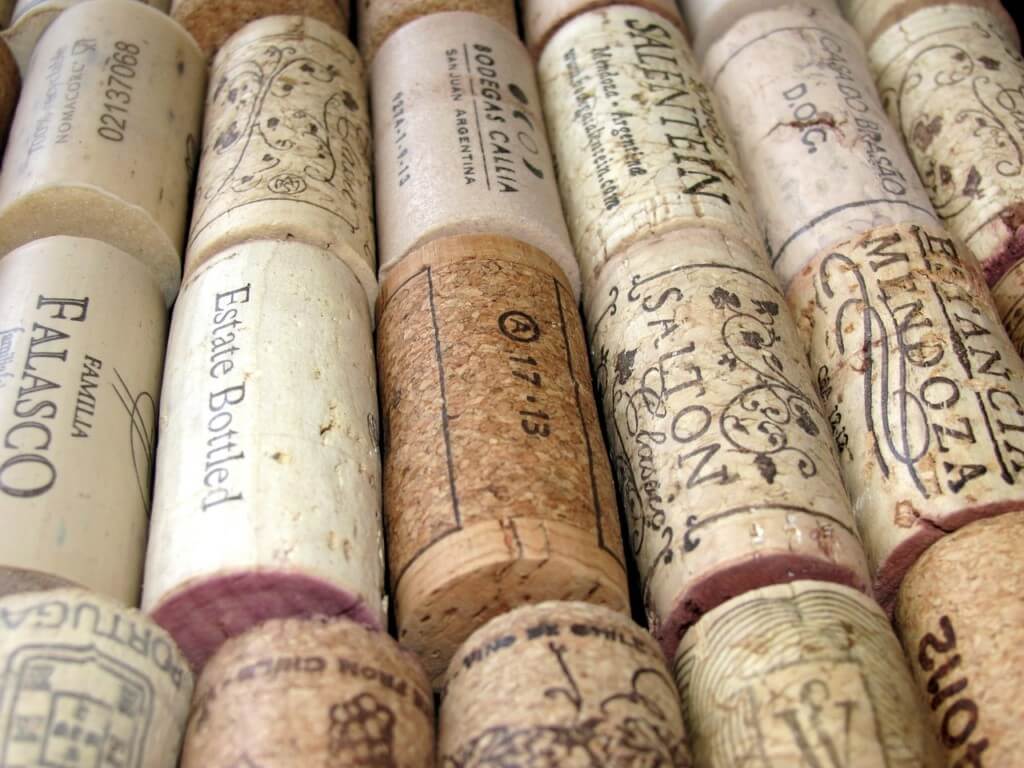 Who are we kidding? Your parents know that this Christmas won't be the first time you have a glass of wine. It's okay to start giving more adult gifts now that you're in college. If you know that your parents enjoy having a few too many glasses of wine with their friends after dinner on the weekends making some personalized stoppers might make your 'rents more inclined to buy you a bottle of wine too. Everyone's a winner! "You can decorate the wine bottle too to make it even better and more Christmas-y," University of Texas at Austin junior Madelyn Guerra said. "Save an empty the bottle of wine and put some lights in it to go along with the wine stopper." You can give them one each, or DIY several different ones that they'll use forever.
7. Decorated oven mitts
Oven mitts are another way to low-key encourage your parents to make you more food before you go back to college. Picking the right fabrics to match the kitchen seems like a struggle, but the real challenge is sewing. Just make sure you don't wait until the last minute. Allow time to stitch everything the way you want it so you aren't up the night before panicked and bloody from the accidental needle stabs. "I might do a polka dot design for my mom with different colors for the dots," University of Texas at Austin senior Celeste Guajardo said. "For my dad, he loves the Dallas Cowboys so I would find a way to incorporate that into the design." If you're fresh out of ideas or can't remember the color scheme of your parents' kitchen, fabric with your school's colors or logo will do.
8. Picture frame (with a picture)
Parents love pictures of their children; It's a universal fact. Your inner creativity will really shine while you're decorating the frame, and your parents will appreciate the heartfelt gift. The possibilities are endless for a picture frame: You can draw, paint or even cover with a frame with fabric. Just don't forget to Mod Podge everything when you're done and give it time to dry. "For pictures, I always get a cheap thin framed picture frame and then get a picture that the other person would like and put a bible verse or a quote on it," University of Texas at Austin junior Laura Lindsey said. Print a family picture (or your most stunning solo portrait) for the frame before you give it to them so it can go on the wall or the table right away. Photos are easy to reprint, but homemade frames are one-of-a-kind.
9. Photo coasters
Photo coasters are a great DIY gift for parents who are obsessed with preserving the wood finish on the dining room table. If you want to take a step up from the traditional photo frame, photo coasters will impress your parents (and your parents' fancy friends who notice things like coasters). Your parents will swear that you ordered the coasters online, and you'll get a proud moment to announce that you made them yourself. If you've got enough family photos around the house, try using photos of other things like flowers, your dog or landscapes.
10. Decorative Altoid box
Channel your inner eight-year-old self and go for a classic gift: a decorated box. Whether it ends up holding your mom's jewelry on her dresser or your dad uses it to keep up with drill bits in the garage, your parents  have enough knickknacks to find a use for it. Get as creative as you want while decorating an Altoid box and your parents will appreciate the hell out of it. If your creative juices are flowing this season and you have too many ideas for one tiny box, make several. You could even put labels on the boxes to give your parents ideas of what to put in them.
Check out more do-it-yourself gifts that will have your parents crying in no time.
Looking for other crafty DIY's? Check out these gifts for a thoughtful gift that doesn't require busting the piggy bank.
Written by Sydney Foster
11. T-Shirt Blanket
The perfect excuse to finally get rid of all those t-shirts from high school and vacations past. A t-shirt blanket makes for a sentimental gift without a big price tag. Grab some t-shirts with your favorite memories attached like your parent's favorite sports team or a cruise that you took on spring break for your parents to cozy up in when you are back on campus. Impress your parents by the thought you put into the gift—you can even pretend that this was your plan all along in collecting those t-shirts.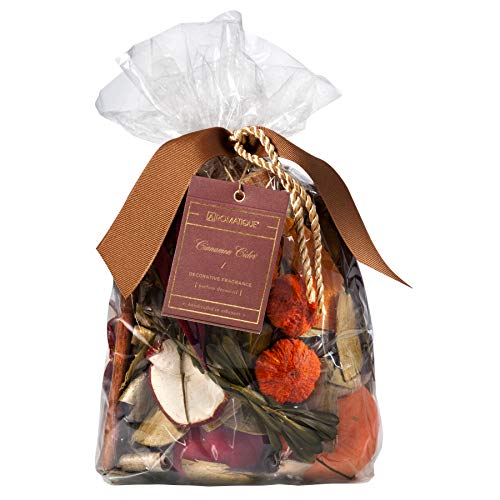 Grab a mason jar, some ribbon and some great smelling dried petals and spices and voila! A beautiful gift that will leave your mom thinking your dorm must look like a pottery barn ad. You could order a potpourri kit online, or go hand select your own ingredients such as coffee beans, cinnamon sticks, vanilla or nutmeg. Once you have the supplies, arrange them in the mason jar or bowl for a centerpiece that fills your home with delicious aromas. Either DIY or pre-ordered kit, your parents will be glad to receive something that isn't another candle.
13. Knit a scarf
Throw on a holiday movie and grab some knitting needles. It doesn't require being a pro to master a knit stitch and whip up a scarf. Pick out yarn colors for a scarf that can classify as stylish as well as keeping your parents warm. Perfect for the colder months and a labor of love that you can be proud of, gifting a handmade scarf will definitely leave your parents impressed and cozy.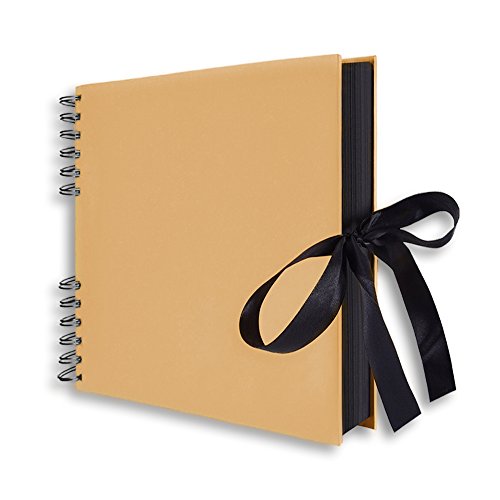 Feeling really old school? Print off some old photos and grab some scissors to make the ultimate old fashioned scrapbook. Explore the many options of stationary and trimming to get in touch with your creativity. Write reminders of memories on the margins, add some stickers or tickets to bring the pages together. "Making a cute craft is a go to for gift giving to my parents. There is nothing more special than a scrapbook made out of love," University of Oklahoma senior Katie Doan said. Your parents will love spending Christmas morning being reminded of all the good times. Remember, it's the thought that counts and a book full of memories will for sure win points in that department.
15. Cork board
Get crafty painting and decorating a cork board to spice up your parent's office at work. This cork board would definitely remind them of their 'favorite' child while working. Add some family photos and your gift will make for a proud new addition to the home office. "I want to give my mom a cork board with photos from our family vacation" University of Colorado at Denver senior Imani Johnson said. You can grab all the supplies you need at a craft store and still not break the bank. Plus, with some paint and creative touches, this definitely will not look like it came out of a dorm room.
16. Painted Succulent Pot
Get your parents up to speed on the succulent craze while adding a creative touch. You can gift succulents even if your parents don't exactly have green thumbs. These plants are tough enough to survive a missed watering or two. Or you can even give them a faux succulent if you want to make sure this gift lasts forever. "I decided to get my mom a succulent for her office because they require little maintenance and she often kills plants that you have to water everyday," University of Oklahoma senior Meg Price said. "I planted it in a clay pot and then stenciled some designs I printed off Pinterest onto it! It was little effort but she will love it!" Decorate the pot in a way to make it the perfect accent for the kitchen or office to add a personal touch that your parents will adore.
17. Book Page Art
Take a page from a favorite book (or maybe a newspaper page) and decorate it with an image or quote from your parent's favorite novel. Your parents will love the piece of art while the thought and care you put into the gift will not go unnoticed. Pro-tip: Purchase the book from a used book store to keep this gift as cheap as possible.
18. Bath Bombs
Now that you have experienced a glimpse of adult life, you know how stressful the real world is. What better way to de-stress than a nice hot bath? Make a homemade bath bomb to give the gift of relaxation. You can find most of the ingredients needed at a grocery store and after a few minutes of 'baking,' all that the recipe calls for is waiting for them to dry. Pamper your parents without breaking out the piggy bank in the back of your closet.
19. Cookie Kit
Grab a mason jar and a delicious cookie recipe to create a thoughtful and easy to cook treat. Measure out all the needed ingredients, layer them in the mason jar in an aesthetically pleasing way, top it with a bow and voila! A cute gift and a perfect way to spend Christmas evening baking together and enjoying the delicious gift. Plus, this is another way to prove that you can still lend a hand in the kitchen despite your dining hall lifestyle in the dorms.
20. Macramé Wall Tapestry
Want to gift your parents a trendy wall decor piece but can't spend the big bucks? Create a beautiful piece of art while learning a new hobby by gifting them a macramé wall tapestry. You can go big or small, regardless you'll surely add a unique and personal touch to your parent's home. Paired with a succulent planter, your gifts will give your house a hip touch that is even more personal as it shows effort and thought you put into your gifts. Plus, focusing on macramé will serve as a perfect stress relief for finals season.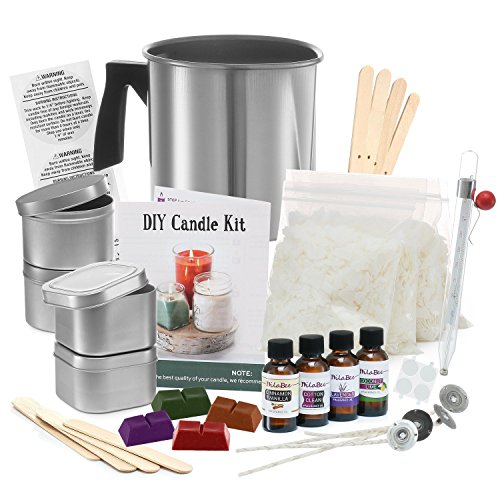 A candle may seem like a cliché "I don't know what to buy my parents" gift, but a DIY candle makes for a sentimental and beautiful gift that any parent would appreciate. Pick a scent that reminds you of home, grab a candle wick, some wax and your candle jar of choice (maybe an antique teacup rather than a mason jar) and get to work. Not only will this keep the home nice and cozy but every time your parents light it they will remember the creativity and effort you put into their Christmas gift.
*Updated on December 17, 2018 by Sydney Foster to include DIY gifts 11-21.
Need more ideas?