thescruffynerfherder.com
CM's Top 10 Journalism Schools 2016
|
Do you dream of a front-page byline? Pick the right journalism school and you're on your way. Maybe you want to produce for CNN. With premium connections to internships, you'll be one step closer to your dream. The country's best J-schools ultimately shape students into top-notch journalists, editors, producers, anchors, Emmy winners and foreign correspondents with a passion for tracking down the truth. These 10 journalism schools offer prestigious student publications, Pulitzer-worthy faculty and connections to brag-worthy internships that will set you on the right track to the New York Times.
Bring your love for words to life with the writer collection: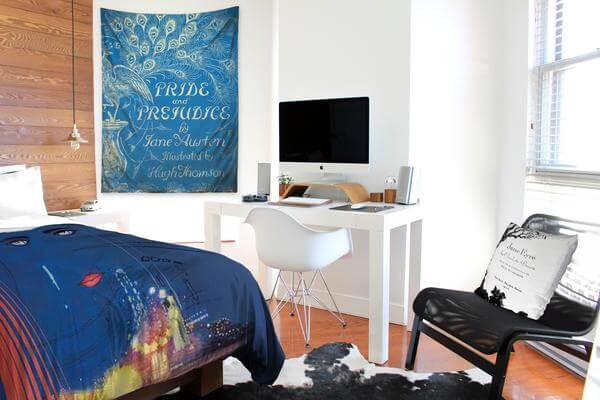 Want your byline on the New York Times? Check out the best journalism schools in the country.
10. Arizona State University
¿Quieres ser periodista? ASU's Walter Cronkite School of Journalism and Mass Communications allows students to follow their passion however they choose, with focuses in digital media, broadcast news, reporting, public relations and Spanish-language reporting. Within these specialized areas, ASU directs students towards real-world experiences through internships at CBS Radio, Fox Sports and Vogue Magazine. "It's a university filled with instructors and students who really care about issues. They're really interested in public service," graduate student Elizabeth Blackburn said. "When I look back at my education at ASU I remember those people who truly want to serve—that is what ASU does." The school also trains award-winning journalists like Hearst Journalism Award winner Megan Thompson. Don't you want to be recognized at the national level? Your first steps through the doors of ASU's J-school could lead you to the spotlight.