Beauty extends beyond the range of human comprehension. Language can't even adequately define it. If you attend a college and the incredible women around you stir deep romantic urges to conjure up poems and love songs, perhaps you're wondering if mankind can measure and rank the remarkability of college girls efficiently. No worries amigos, for College Magazine has tirelessly crafted this list of the top 10 colleges with extraordinary college women, considering not only aesthetic perfections but smarts, athleticism, involvement on campus and philanthropic achievement. In essence, this list displays the best and brightest college babes from sea to shining sea.
Find out what 10 campuses have the most beautiful and remarkable college women inside and out.
10. University of Miami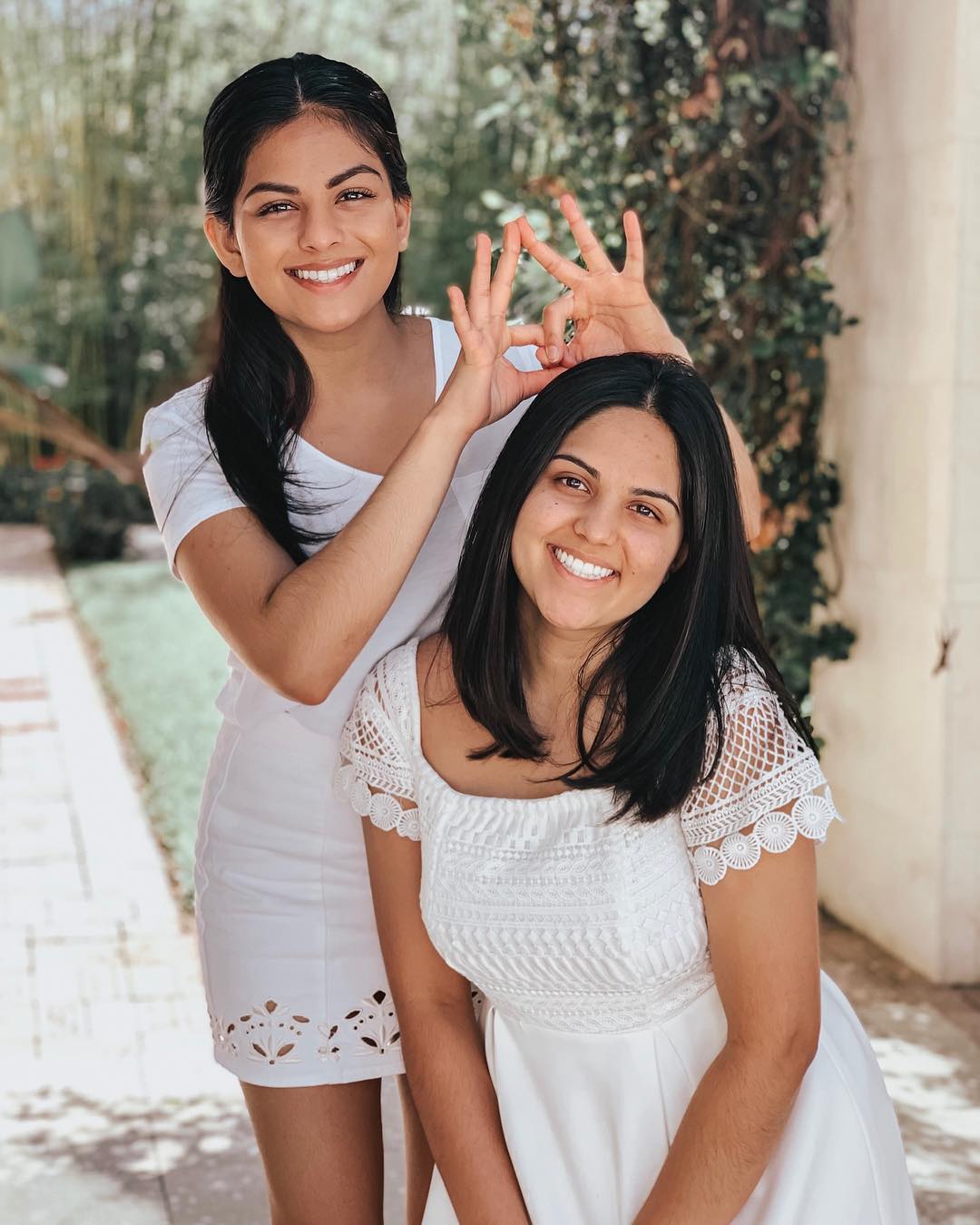 Let's start down south with the radiant ladies of Miami, Florida. The most exotic location in the States, Miami boasts an unparalleled wealth of culture and experience. Diverse students flock to UM in the same way middle class families migrate to Disney World when they get a holiday bonus in December. This influx of foreign students includes some of the most interesting women around the world, full of passion and excitement. The women at Miami also display extreme athletic ability; the school has racked up five national championship in women's golf (1970, 1972, 1977, 1978, 1984) in addition to two in women's swimming (1975, 1976). If you need further proof, look no further than the philanthropic involvement on campus. Sororities, as well as other women, organize service groups for nonprofits Habitat for Humanity, which focuses on humanitarian aid, and Amnesty International, which focuses on human rights. How do you lock it down with these ladies? "If you want to make it with the Miami Mamis, you have to be a Dadi," UM freshman James Hasell said. "Love and care is all a real Miami Mami desires." Hasell raises an important truth, not just for the Miami Mamis, but for Mamis across the globe: Respect and admiration cannot be overlooked.
9. New York University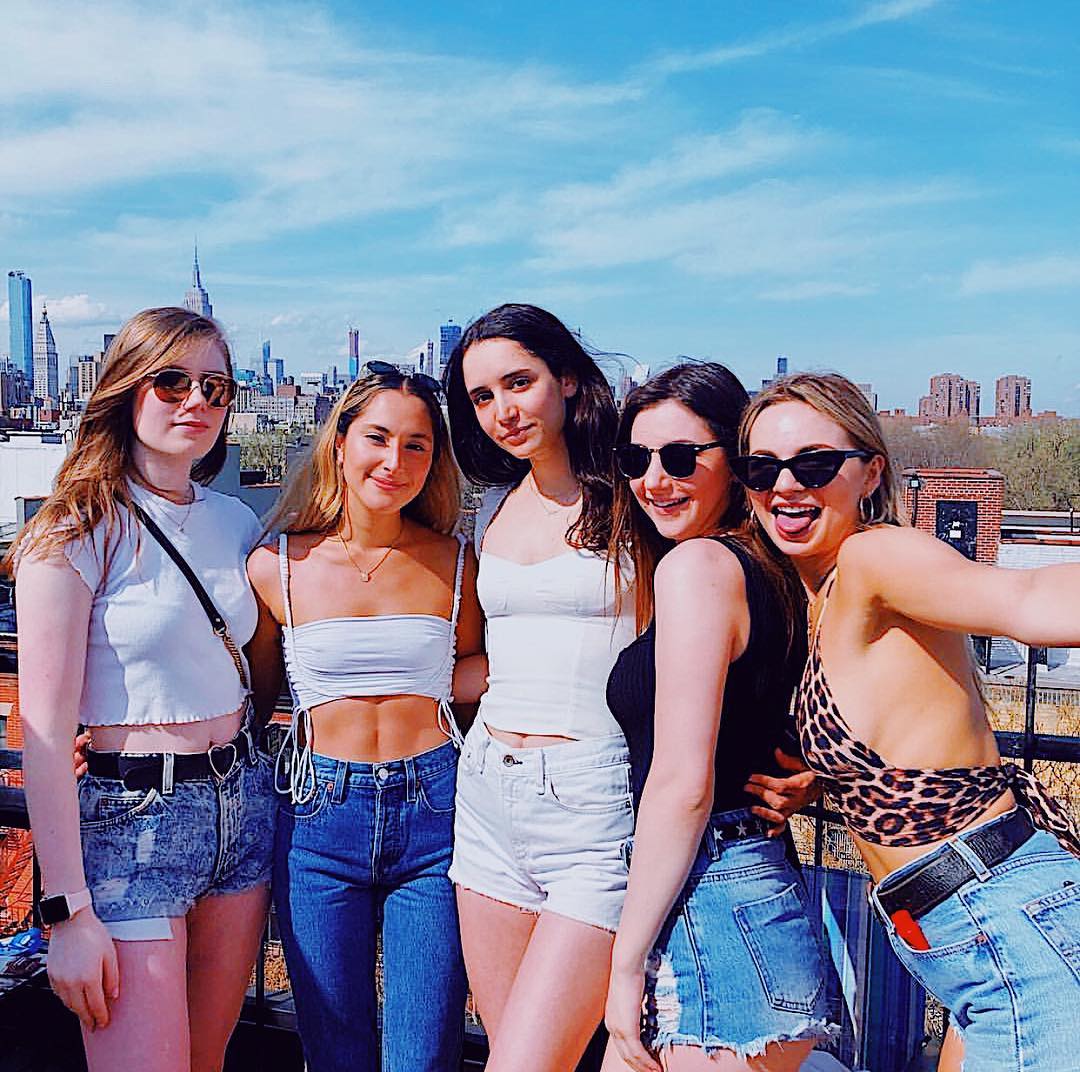 Oh NYU, the home of Blair Waldorf, truly the baddest, most fashion-forward babe of them all. Though Waldorf exists only in fiction, the powerful women composing the majority of NYU's student population live in the same reality as we do. NYU students almost exclusively come from the top 10 percent of their graduating high school classes, boasting 1440 median SATs and 32 median ACTs. Ninety-six percent of NYU graduates find employment or enroll in graduate school within six months of commencement. The school has a female/male ratio of 58/42, which makes it clear that these ladies will break your heart and steal your job. NYU has a history of producing these female forces of nature as well. In 1958, Justice Birdie Amsterdam became the first woman to be named "Man of the Year" by the Law Alumni Association. Ignoring some obvious misogynistic undertones with the titling of the award, Amsterdam demonstrated the essence of strong womanhood in her path to it. NYU also hosts an incredible arts program. "I'm so excited to be a part of a community of such beautiful women. If you think about it, all of us at NYU make up the red carpets of the future. Movie premiers, Broadway, the Met Gala. Watch out," NYU freshman Stephany Levi said. Levi studies Musical Theater, part of the incredible performing arts programs offered at NYU. Falling in love with beautiful, driven women and falafel await those lucky enough to attend.
8. Brigham Young University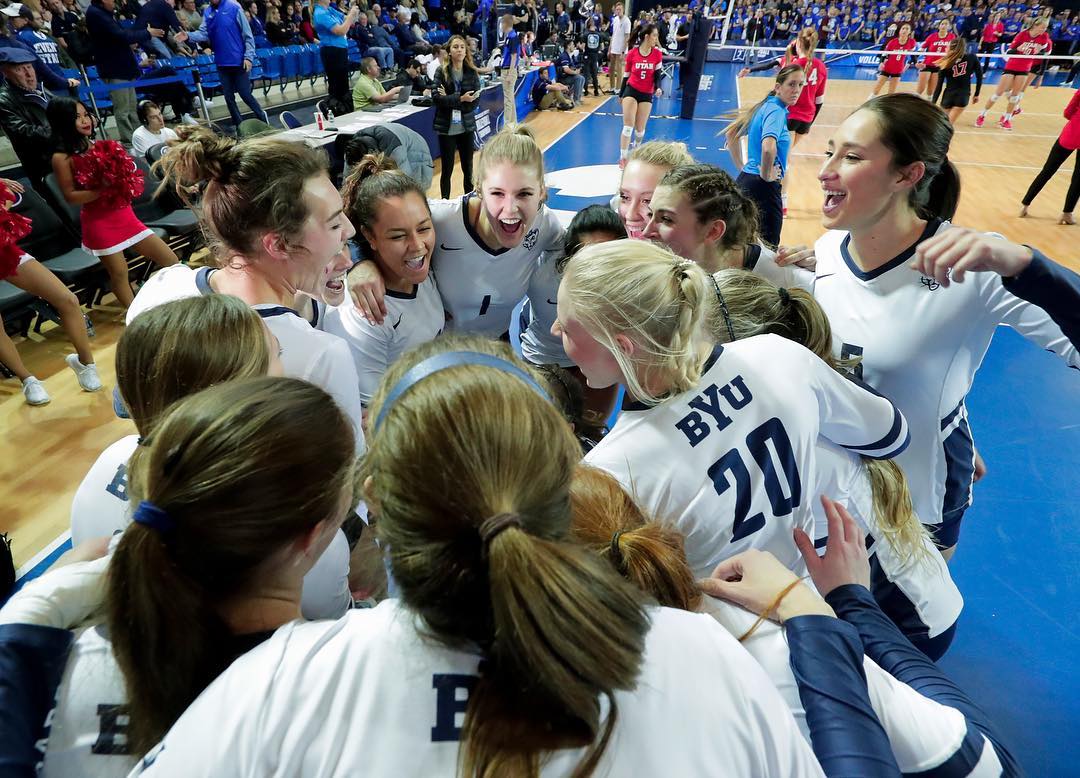 Allow me to introduce you to the most closely guarded secret in the continental United States: BYU. When looking for an ideal partner, most ask for generosity and an open mind. Those personality types swim freely and in abundance through the roads of Provo, Utah. "The majority of BYU women are members of The Church of Jesus Christ of Latter-Day Saints," BYU freshman and former LDS missionary Jared Marcucci said. The Mormon church, regardless of your religious affiliation, conducts undeniably important humanitarian work across the globe. The stunning women on campus at BYU strive to aid the honorable goals of their university, participating in over 77 programs promoting service on campus, in the community and across the world. These programs range from Share Your Hair and Community Clean-Up to Kids Who Code. Share Your Hair provides a win for students and their community, since BYU female students can have their hair cut and styled for free when they donate their hair. The donated hair goes to organizations that make wigs for women and children with hair loss. Kids Who Code allows BYU students to guide kids (primarily from minority groups) through the fundamentals of coding. "We have a good culture of marrying other members of the church, so we have a smaller gene pool—a gene pool filled with beauty," Marcucci said.
7. University of Virginia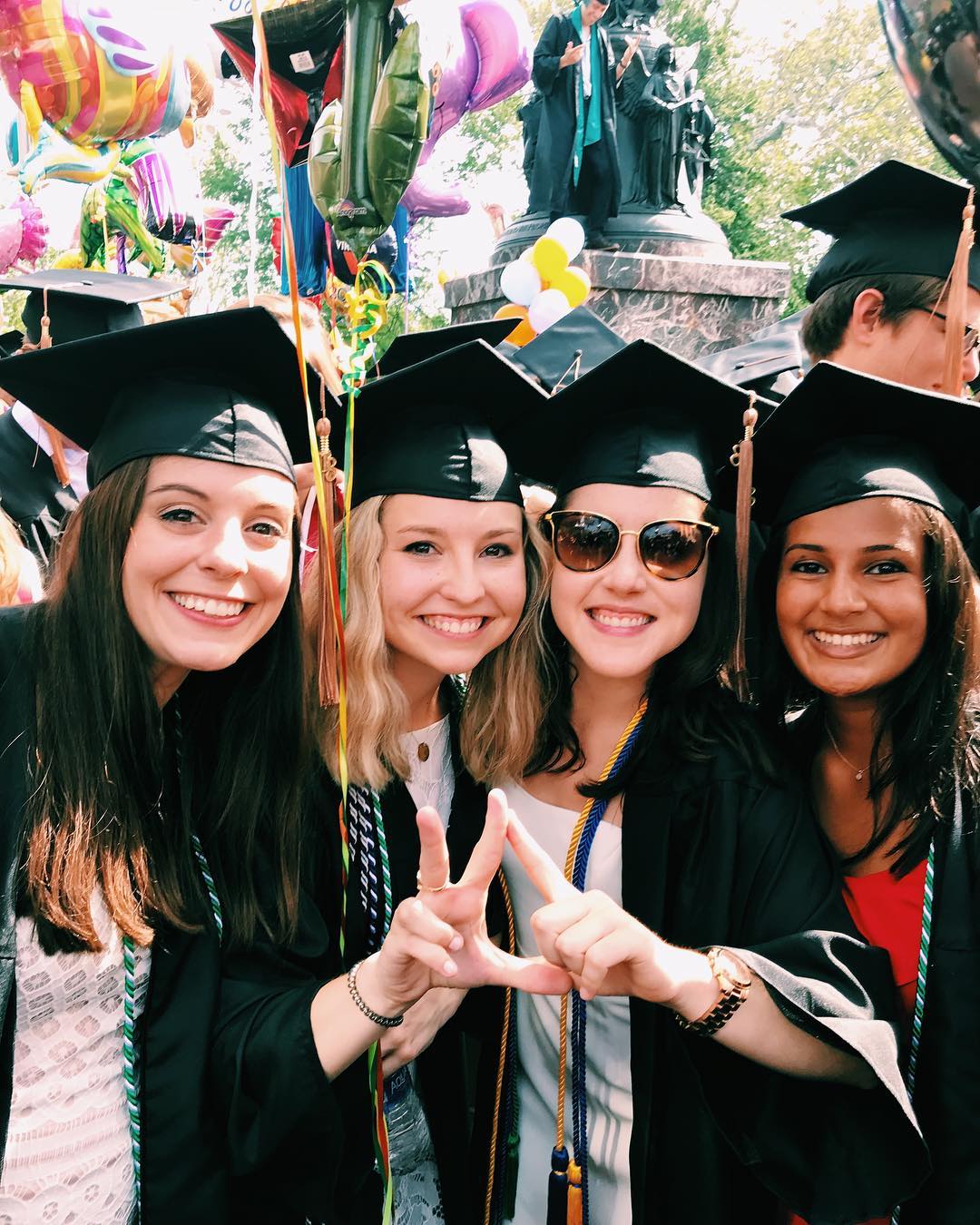 We all saw the Cavaliers march to a decisive victory in the most recent NCAA March Madness tournament. The ladies attending the University of Virginia follow their own rules, and they follow them well. UVA has more to offer when it comes to basketball than testosterone; the UVA women were Atlantic Coast Conference tournament champions in 1990, 1992 and 1993, and regular-season champions 11 times between 1984 and 2000. They played in the NCAA Final Four tournament in 1990, '91 and '92. At the 2016 Olympics in Rio, Leah Smith (a UVA student at the time) snagged a gold medal as part of the U.S. women's 800-meter freestyle relay team and took a bronze by herself in the 400-meter freestyle. "We aren't just athletic though. At Virginia, the women I have met have all possessed incredible brains. Did you know Katie Couric went here?" UVA sophomore Samantha Carlson said. Carlson has a great point with the intelligence. Katie Couric hosted the Today Show from 1991 to 2006, becoming one of the most famous and respected journalists of our time in the process. The women currently at UVA boast equally impressive brains, with a 4.27 average GPA for the 2018-2019 incoming class. Well rounded, multi-talented and extremely beautiful women exist in excess at the University of Virginia.
6. Pennsylvania State University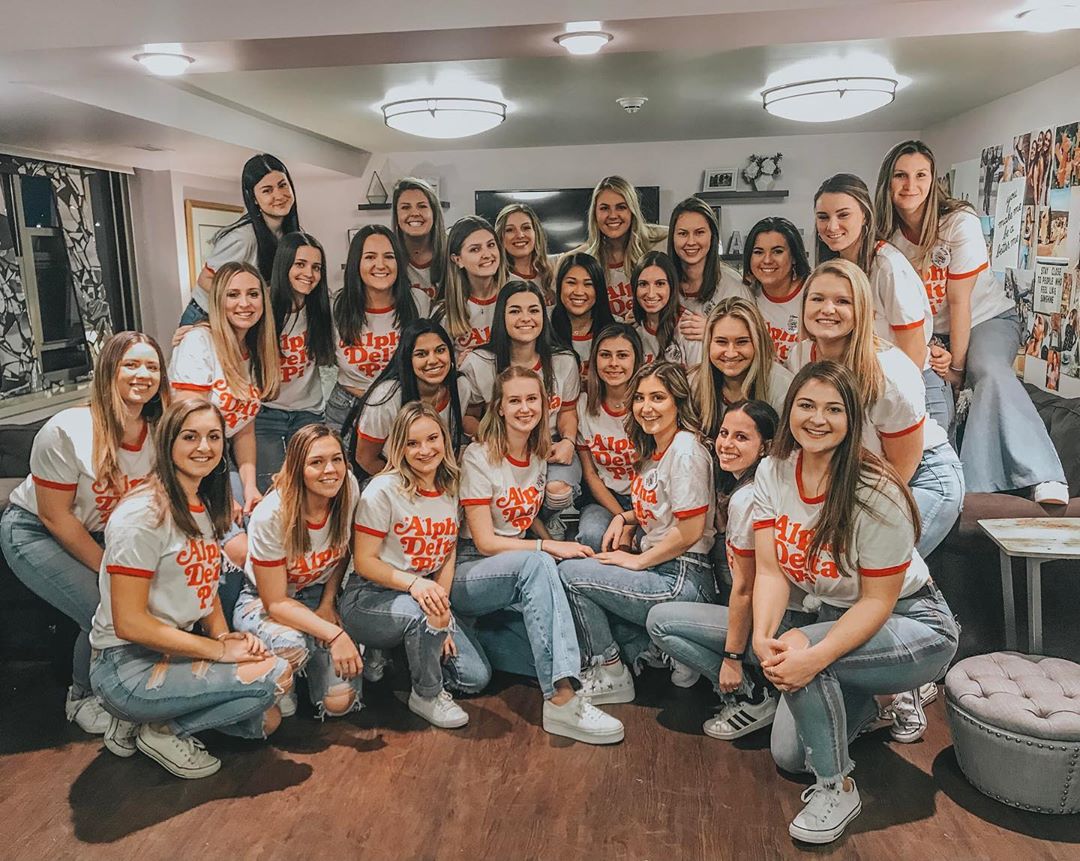 Get ready to find out why the college town surrounding Penn State has the name Happy Valley. Truly, you cannot stay sad when such caring, intelligent and breathtakingly beautiful women stroll about leisurely. The ladies at PSU have some extreme athletic gifts. For example, senior guard on the women's basketball team, Teniya Page, earned the WBCA Coaches' All-America honorable mention. Athletics at Penn State have been led by Sandy Barbour, a fierce and capable woman herself, since 2014. The women at Penn State also demonstrate incredibly kind and motivated character, participating in philanthropy and career–building events like their oxygen supply depends on it. Staple events include resumé workshops, Straight Talks, self-defense seminars and Women's Empowerment Week. Women's Empowerment Week holds a special importance, created by and for women with the goal of promoting not just sorority women but all women across campus. The event achieves this through events that promote the identities and interests of women. Classic Panhellenic philanthropies including Dance Marathon have also become standard practice for the lady Lions. Although it gets ridiculously cold in State College, Pennsylvania, the women at Penn State make campus feel like the surface of the sun.
5. University of Maryland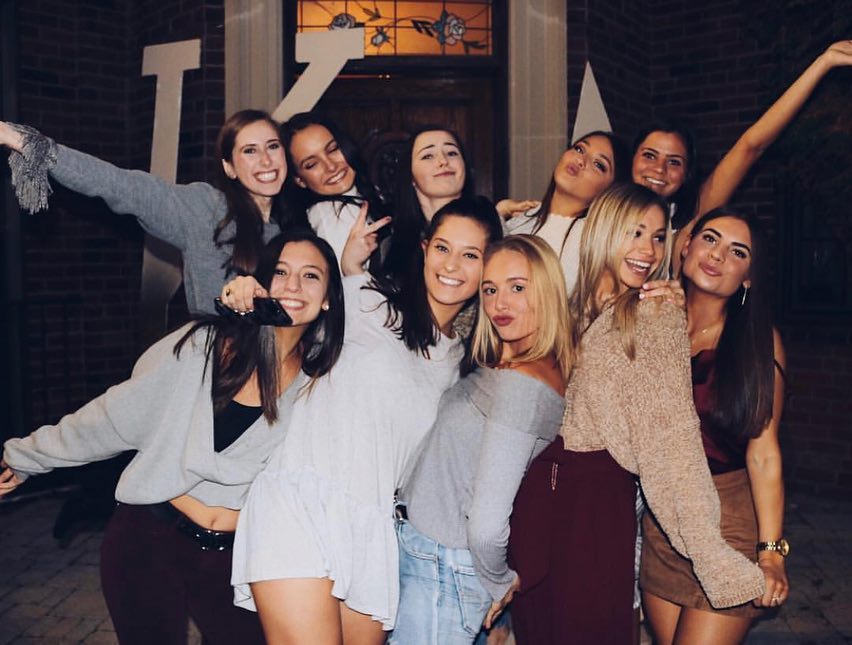 Maryland sits on the eastern seaboard as a hidden treasure. It doesn't draw the attention that New York, Massachusetts, the Carolinas or Florida might; however, what it lacks in notoriety it makes up for in fabulous women. I'm talking classy girls who care about their community and the world. University of Maryland's Panhellenic Association helped fund a project in Malawi this past summer to build a school, helping children in the impoverished area of Ntondoko access the education necessary to lift themselves into a better life. The University of Maryland provides its students with a Community Service Opportunities Database, Services 24/7, which provides information about service in the community surrounding campus. Basically, your parents warned you about UMD girls, the benevolent type who actually did go to Mozambique to support disadvantaged communities. Bask in and appreciate the profound beauty of these compassionate women.
4. University of California, Santa Barbara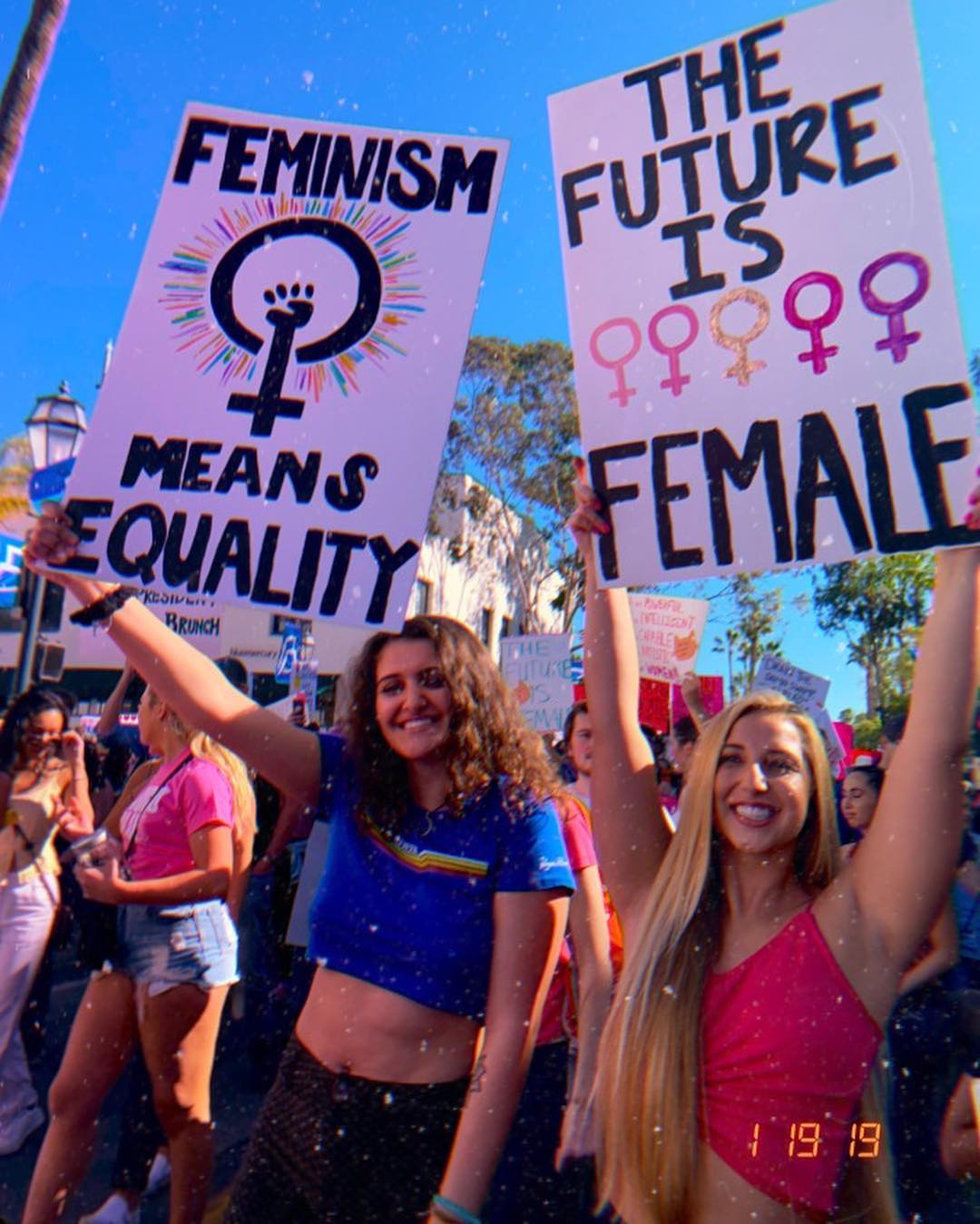 "What makes California girls so special?" said nobody, not one person ever on this Earth. The women of the Golden State represent California accordingly, usually sporting sun-kissed skin and billowing (and often sandy) locks of hair. The campus in Santa Barbara boasts the top tier of quality girls amidst the highest competition around. These ladies wield athletic talents; just recently on April 20, 2019, the women's tennis squad rolled over Cal Poly in a commanding 4-0 sweep. It was a sad 4/20 for the Mustangs, who truly got blazed by the Lady Gauchos. And Greek women at UCSB demonstrate a commitment to excellence and awareness. UCSB Greek ladies must complete four educational programs each academic year, including CARE's Sexual Violence Prevention workshop, as well as completing a minimum of six hours of community service per quarter. These women know how to create thrilling experiences and know their way around a social issue or two, giving their hotness an appreciated depth.
3. University of Texas, Austin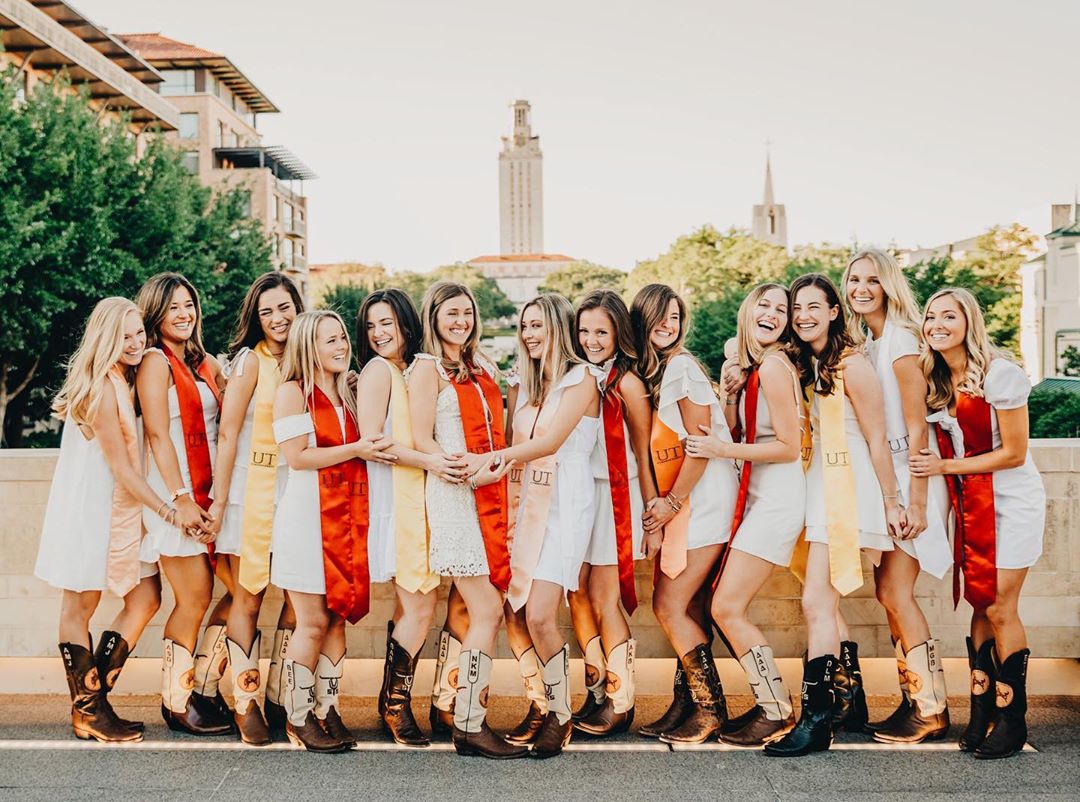 Remember the Alamo and remember the captivating, all-encapsulating loveliness of the ladies attending the University of Texas. The Texan spirit holds a unique streak of independence that translates into an alluring ambition in its native women. At the University of Texas, this incredibly attractive spirit manifests in the vast population of women, an additional benefit of being a Longhorn. The sorority girls at UT display a laundry list of philanthropic, academic and athletic accomplishments. These range from clocking thousands of collective service hours each year while maintaining a GPA Average of 3.49 to participate in Student Government, UT Women's Volleyball, UT Women's Soccer & Track, Texas Dance, Student Volunteer Board, Texas Union and 40 Acres Fest, a day-long music festival free for all UT students, faculty, and staff. Southern Charm lives a comfortable life in Austin, breathing unspeakable exquisiteness into the ladies of UT.
2. University of Southern California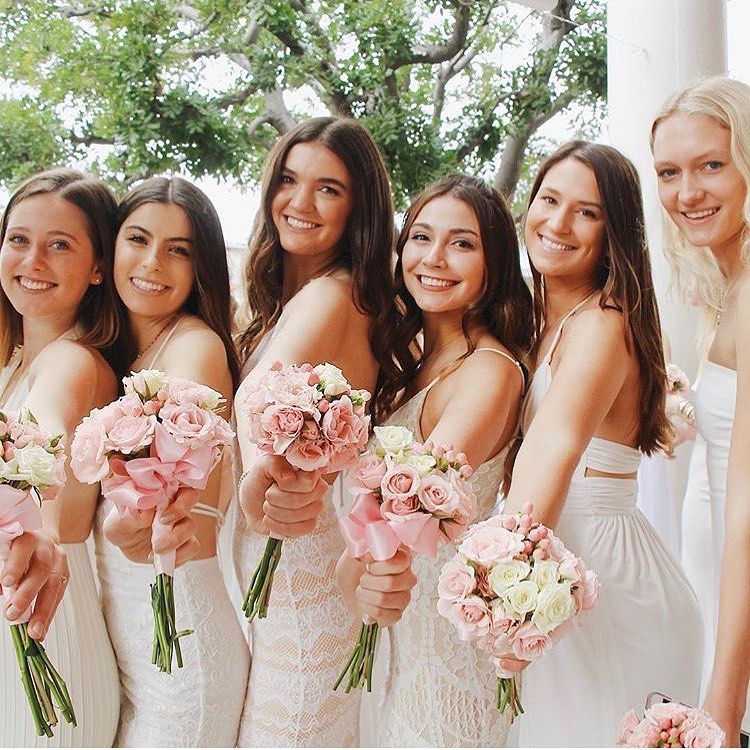 SoCal? More like so cool, bro. As far as locations go, you can't beat the palm tree paradise of Los Angeles. And intelligent women dominate USC. This statistics for the 2018-2019 freshman class are astounding, with a median ACT of 33, SAT of 1460, unweighted GPA of 3.9 and a total of 265 National Merit Scholars. Famous sororities sprawl across USC's campus, boasting academically driven and involved students. Over 1000 Greek women participate in multiple organizations, including Jumpstart and the TRIO Program. Jumpstart provides high-quality language and literacy education to preschool students in low-income communities. Tutoring for the TRIO program allows USC students to mentor high schoolers taking their standardized tests. Out of these women, 297 hold Trustee and Presidential scholarships and 223 participate in undergraduate research. The women at USC, on top of being well-rounded individuals, wield unfair beautify. Women as smart as the ones at USC make risking it all to move to L.A. to shoot your shot worth it.
1. Florida State University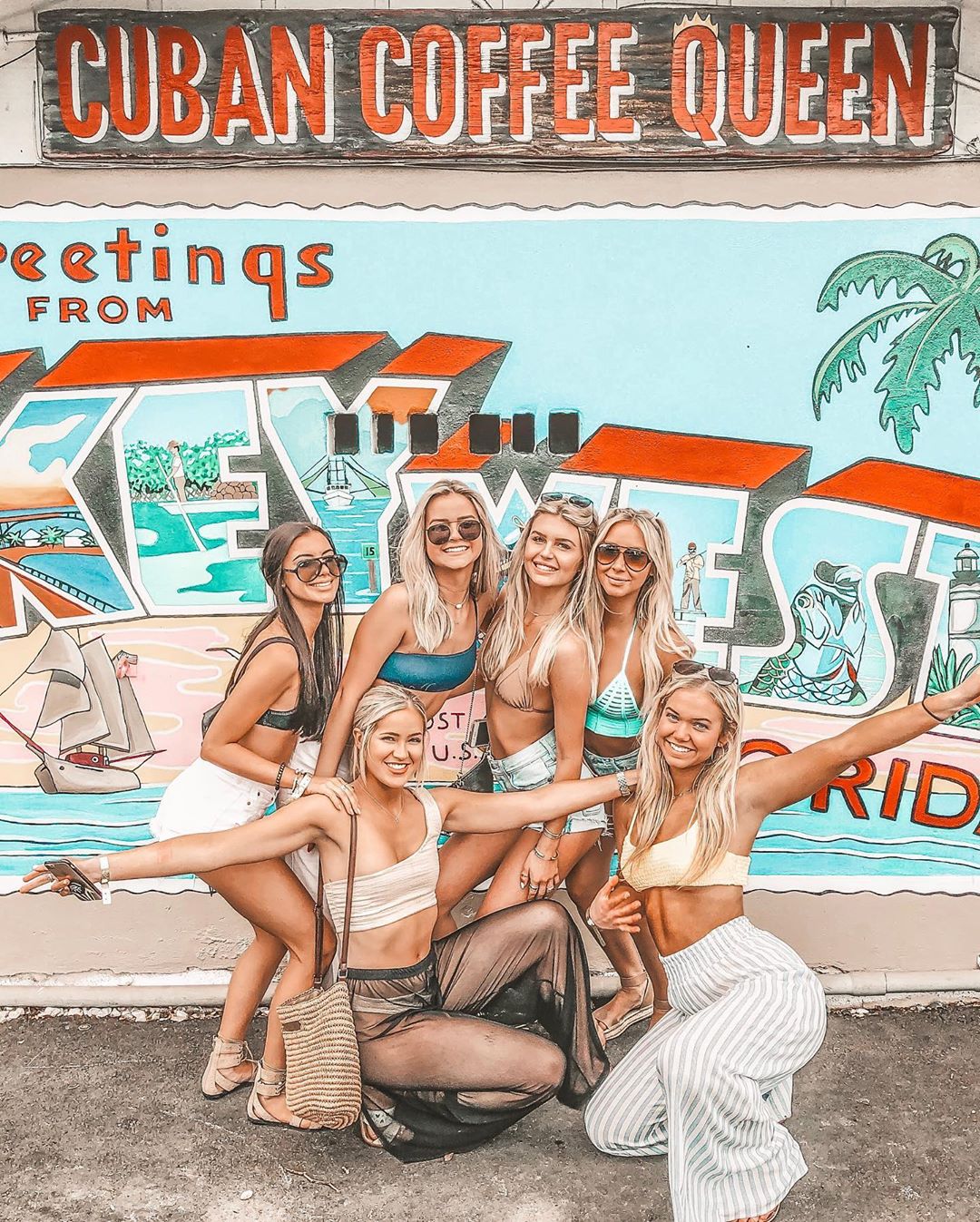 The girls at FSU don't just want to have fun. They want to change the world. The community of undergraduate women researchers at FSU is astounding. The UROP (Undergraduate Research Opportunity Program) allows capable first- and second-year students to work directly with faculty to produce work, developing young students into forward–thinking individuals early. The program has a diverse concentration of majors, with research ranging from a 2015 study about alterations in Germ Cell DNA due to nicotine using mice to a 2017 work using digital media to explore modern representations of Nazi Germany. Laura Greene, internationally known as a thought leader in condensed matter physics, sits as the chief scientist of the National High Magnetic Field Laboratory, setting the tone for the intellectual capabilities of women across campus.
The Seminoles have put in countless hours to maintain athletic prominence for years. FSU sent over 30 female athletes to the Olympics since 1932 and has been represented at every Summer Olympics since 1972, sending 10 in 2016 alone. On campus, the girls bring just as much drive. "Each woman I've met has been amazingly accomplished, from serving in Student Government, holding an e-board position in an RSO, doing groundbreaking research, or participating in one of FSU's philanthropies, sometimes all of these things," FSU sophomore Meghan Ledger said. Serving their community and their campus with involvement in extracurricular organizations, FSU women strike every metric of beauty. Hands for Hope focuses on fundraising and education in relation to the area's disabled community. FSU's brilliant theater program consistently ranks among and above private schools, having an incredibly selective admissions process. "Only the top 250 people in the prescreening process even get an audition slot. Out of those, we accept only about 14 a year," FSU graduate Logan Mortier said. "Oh yeah, and they're all SO GORGEOUS. Like, I didn't know so many beautiful people could exist," Ledger said.