Between the constant bustle of college students and housing the state's capital, it's no surprise that Tallahassee appears to be a city that never sleeps. Even if you aren't quite 21 yet, the museums, coffee shops and more will keep you wondering what adventure is next.
Regardless of age, you're guaranteed a good time if you check out these top 21 things to do in Tallahassee.
1. Grab a Drink at The Sweet Shop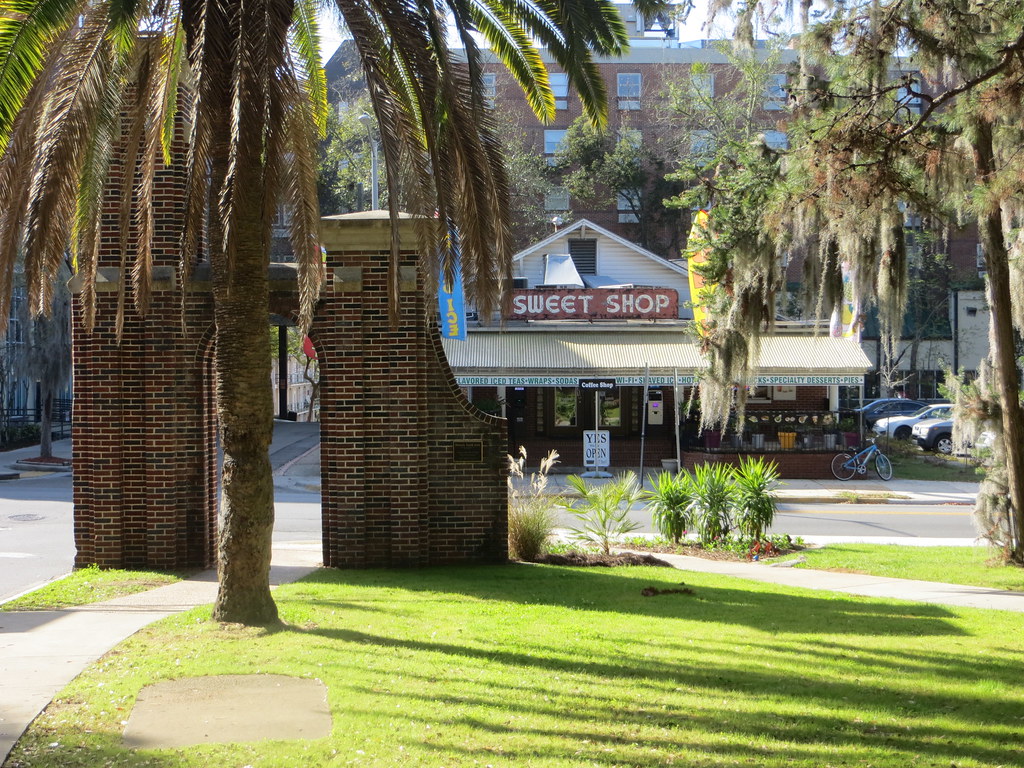 The Sweet Shop Café and Lounge began operations in 1921. Within a matter of years, it became a staple for all the people of Tallahassee. The Sweet Shop boasts a variety of beverages including frappés, specialty Italian sodas and coffees from around the world. They also have specialty desserts including their famous brownie sundae. Whether it's 8 a.m. before a final or your sweet tooth hits at 10 p.m., they have you covered.
2. Alfred B. Maclay Garden State Park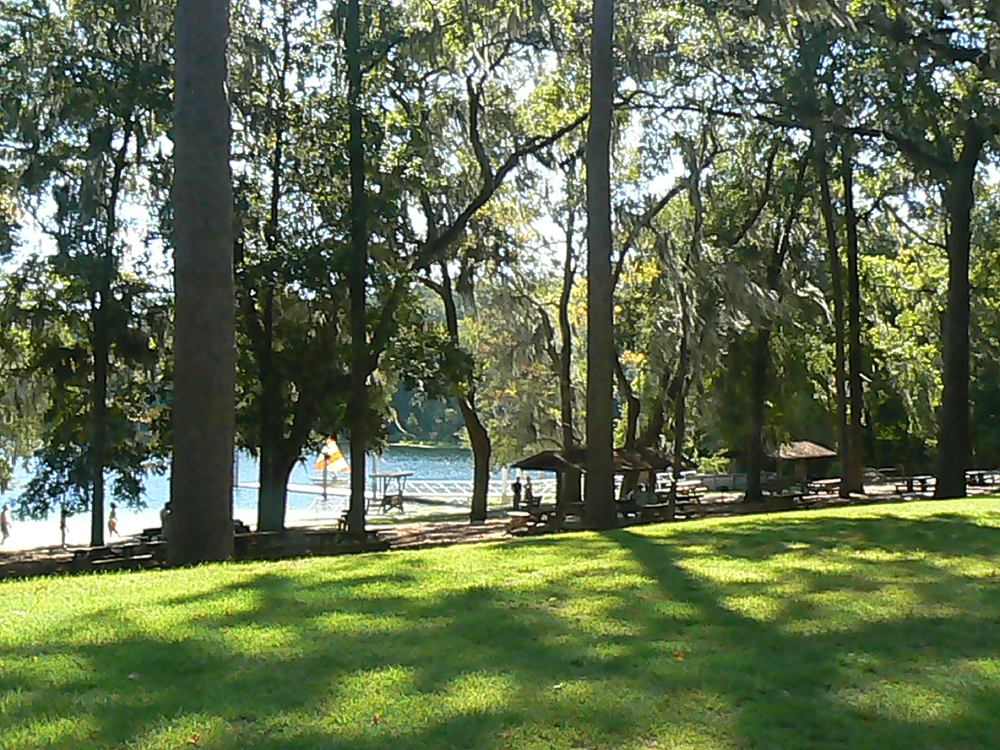 Who doesn't love a walk in the park? Alfred B. Maclay Garden State Park formed in 1953 after the land was donated to the state of Florida. It offers a variety of outdoor activities. Specifically, they offer  paddling, fishing, wildlife viewing and even mountain biking. In addition, they offer a guided tour of the estate. Furthermore, the park hosts events throughout the year. These include full moon paddles on the lake, special tours of the gardens and a First Saturday Work Day where local students can gain volunteer hours by working in the park.
3. Tour the Governor's Mansion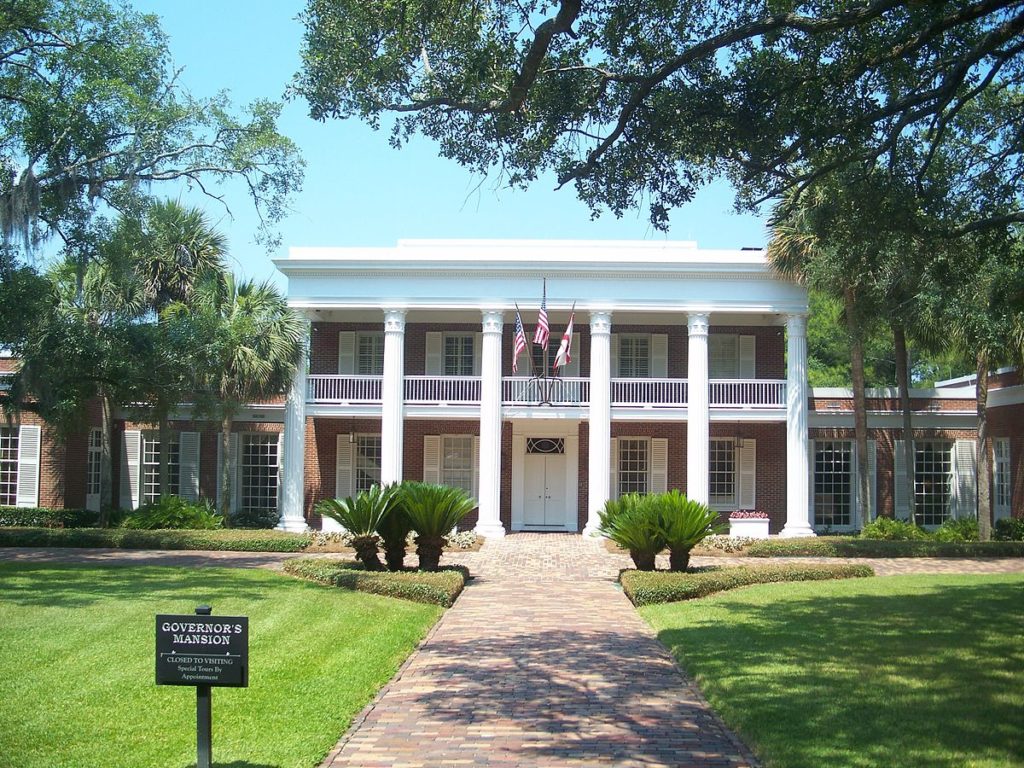 The Governor's Mansion, built in 1907, sits ten blocks north of the Florida Capitol. It serves as both the residence of Florida's First Family as well as a Floridian landmark for the public to enjoy. The Governor's Mansion hosts 30–minute guided tours every Tuesday, Wednesday and Thursday of the legislative session. The tour includes visiting the six staterooms including the library and state reception room as well as the beautiful outdoor Manatee Courtyard.
4. Catch an IMAX Movie at Challenger Learning Center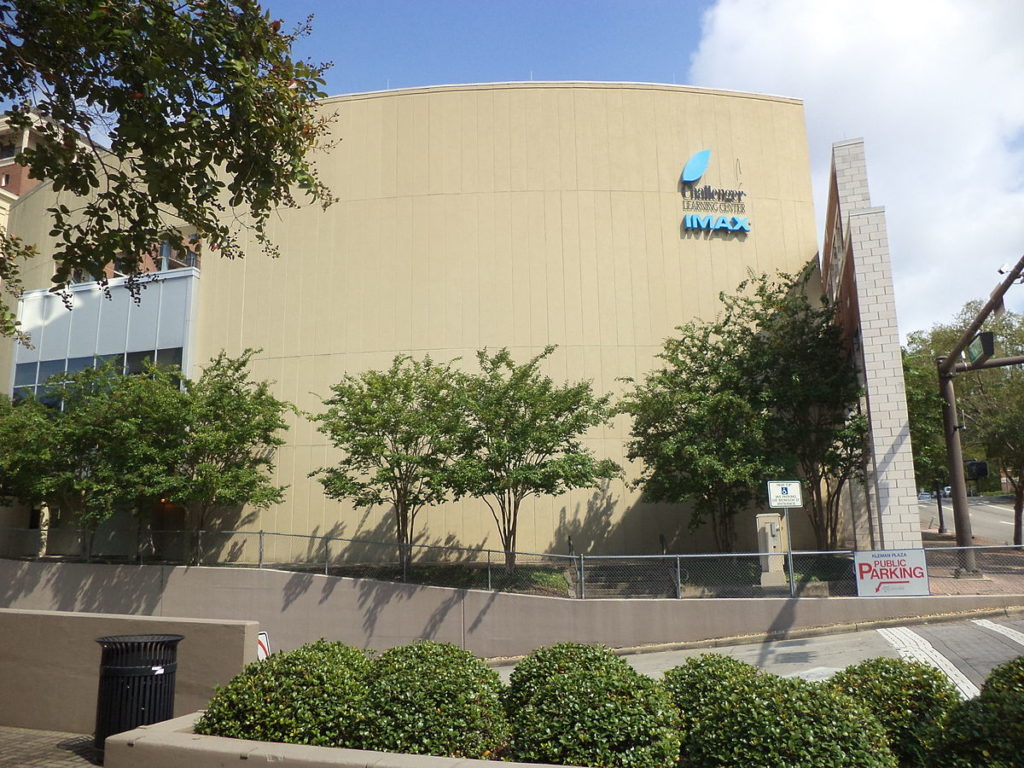 Challenger Learning Centers operate worldwide with over 40 locations both in the United States and in countries like South Korea, Canada and the United Kingdom. Tallahassee's own Learning Center provides fun for everyone interested in science, math and technology. You can embrace your inner astronaut with your friends in the Space Mission Simulator. The simulation has a Mission Control Room and orbiting space station, both modeled after their real-life NASA counterparts. Additionally, they house their own planetarium and IMAX theater which regularly shows both educational movies like Ultimate Universe and Journey to Space. They also show Hollywood hits including the recent Marvel movie Avengers: Endgame.
5. Have Lunch at Sharkey's Capitol Café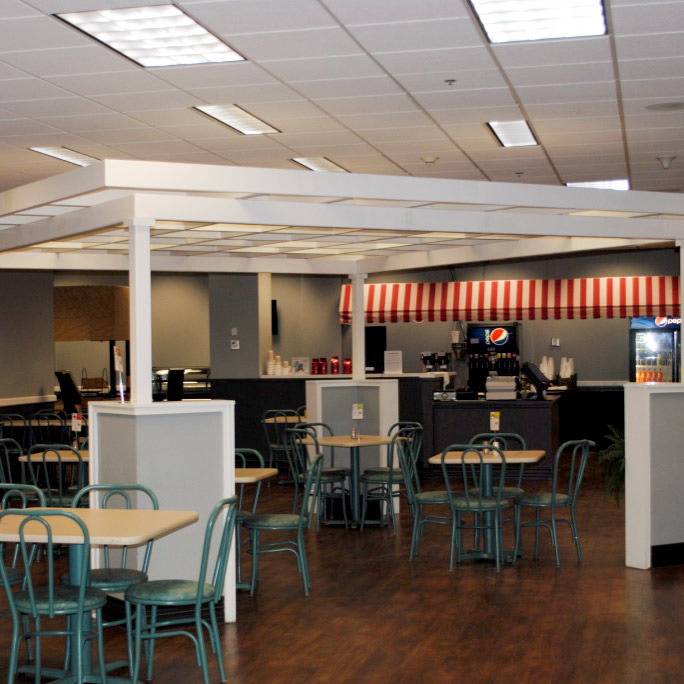 Sharkey's unique location within the Florida Capitol building allows guests to get up-close and personal with legislators from all around the state. The lower-level café offers fresh muffins and pastries for breakfast. After breakfast, they change to a lunch menu. It boasts a create-your-own sandwich and salad station. They also rotate their menu for additional lunch options including favorites like pulled pork, country fried steak and jambalaya. The 10th floor of the building houses the Bistro Café, which has a full-service coffee bar and offers espresso specialties like their Great White Chocolate Mocha and Hammerhead Shot of Espresso.
6. Be Amazed at the Flying High Circus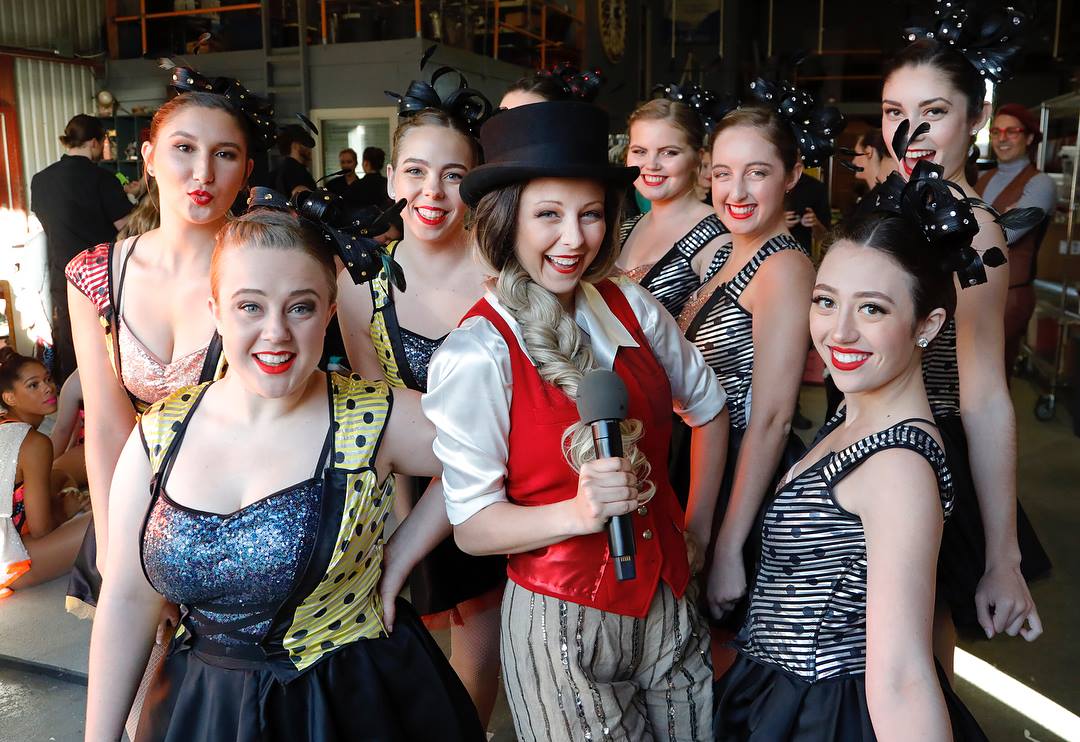 The FSU Flying High Circus prides itself on being one of the only two collegiate circuses in the United States. The circus performs twice a year, once per semester. In the fall, prepare to be amazed at the Haunted Harvest performance. Skeletons fly through the air on trapeze and zombies dance right under the big top. The spring's performance changes the theme each year but always includes acts such as the flying trapeze, juggling and talented acrobats called the quartet adagio.
7. Visit the FSU Museum of Fine Arts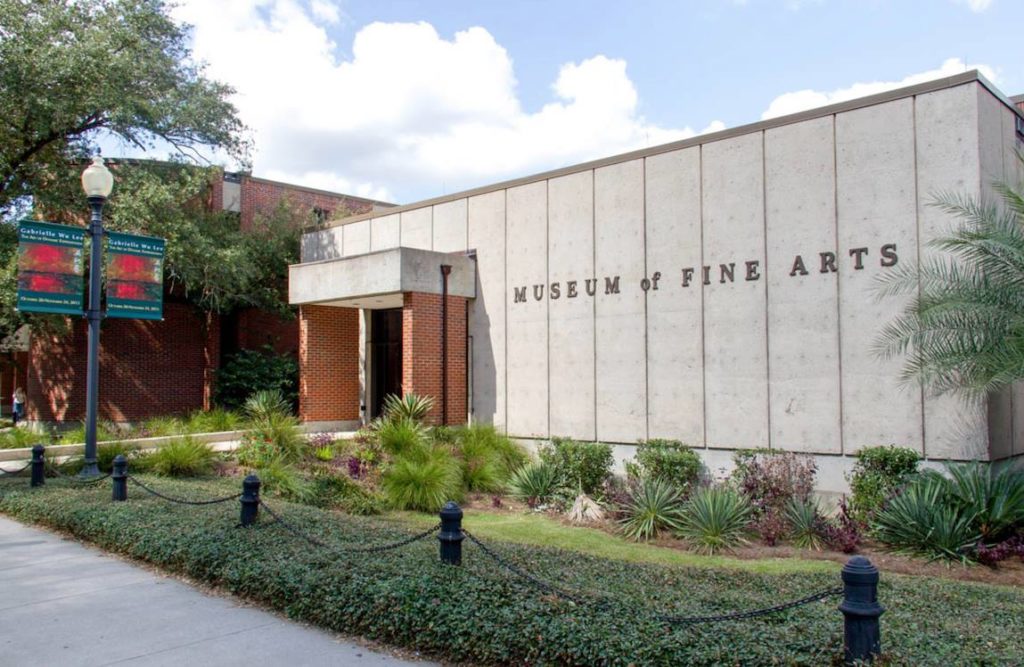 This museum provides a perfect date spot if you love art. The Florida State Museum of Fine Arts sits on FSU's campus and showcases a rotating collection of artwork year-round. Specifically, their 2019 collection includes artwork from Louisiana as well as their special collection. "I really enjoyed the collection of art that they had," Florida State University freshman Brooke Pflazgraf said. "The staff was also very friendly." You can visit the museum at no cost and it opens at 9 a.m. daily, Monday through Friday.
8. Tour FAMU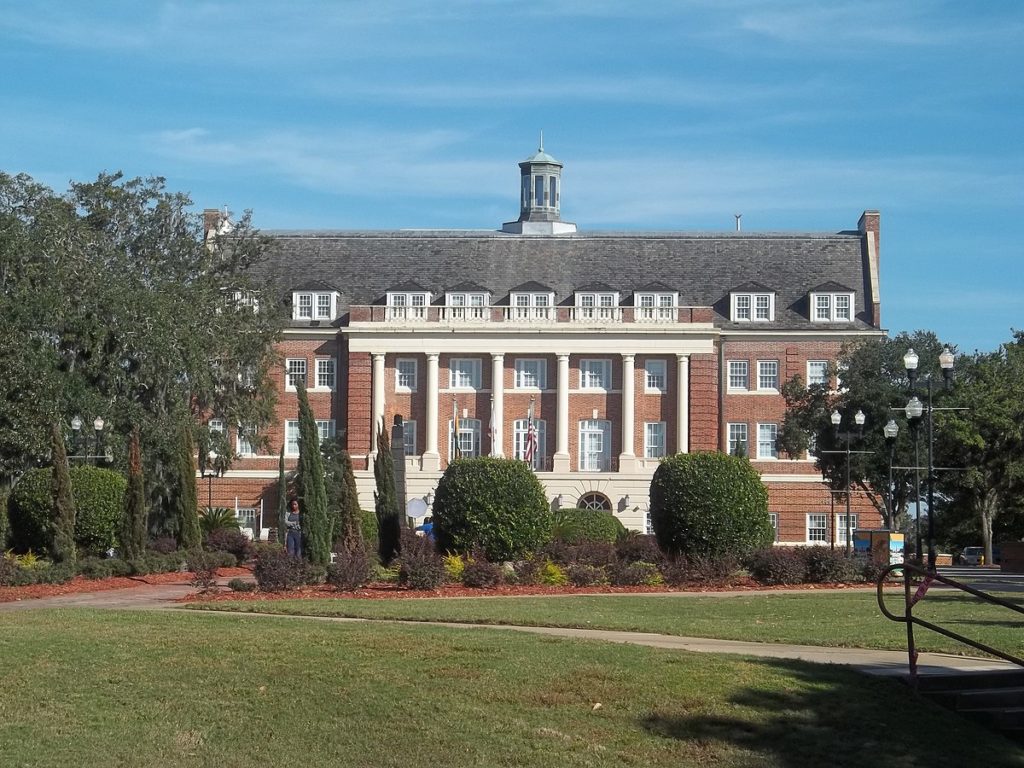 While Tallahassee's known mostly for Florida State University, another university also calls this city home. Florida Aeronautical and Mechanical University, commonly known as FAMU, was founded in 1887. It currently prides itself on being the only historically black university (HBCU) in Florida's state university system. FAMU offers tours of its beautiful campus every weekday and visits beautiful historic spots on campus. They include Lee Hall, the center of FAMU's historical district. There is also The Scholar, a 20-foot tall sculpture behind the library. More than a dozen of its buildings hold a spot on the National Register of Historic Places, making FAMU a campus with a rich history.
9. Indulge in History at the Historic Florida Capitol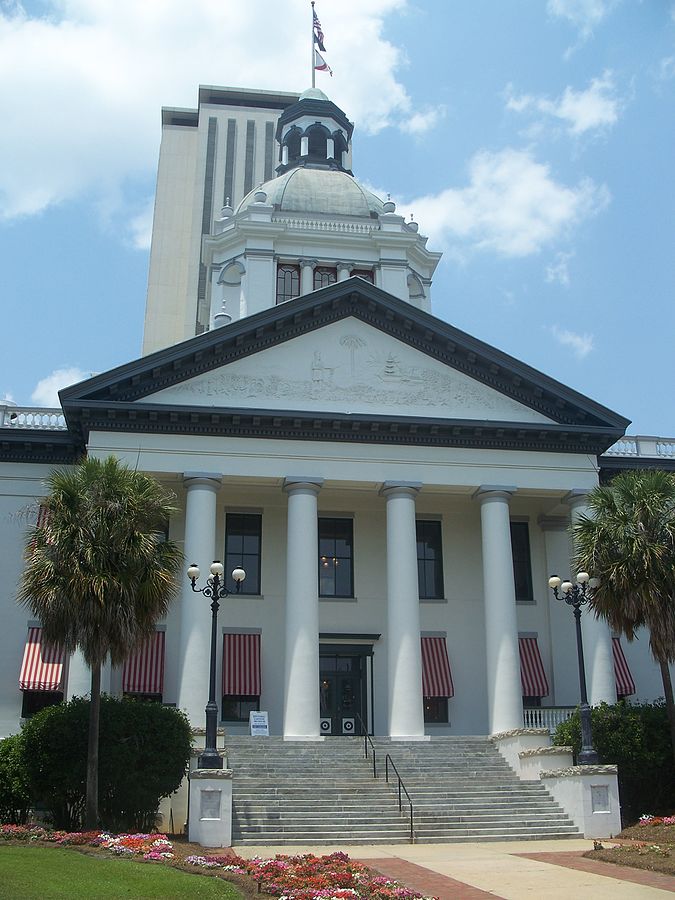 The Capitol Complex, a series of buildings located in the heart of Tallahassee, serves as the center for legislative action during each session. The oldest building on the Complex is the original Capitol building. It is now known as the Florida Historic Capitol Museum. The Museum opened in the 1980s after legislators moved to the current 22-story building. It was restored to how it looked in 1902 and has over 250 artifacts in 21 rooms. You can roam the halls and view the original Senate, House and Supreme Court buildings. Additionally, the Museum holds events after-hours, including trivia nights themed to celebrate moments in Florida history.
10. Grab a Slice at Gaines Street Pies
A city as unique as Tallahassee guarantees restaurants as vibrant as the city itself. Gaines Street Pies is no exception if you're searching for the perfect slice of pizza. Two local Tallahassee residents opened the restaurant which boasts a unique superhero theme. The menu is divided into two sections: The Heroes, which include a unique Breakfast Pie and Pesto Chicken pizza. In addition there are The Villains, which showcase more specialty pies like Margherita Mayhem and a tasty vegan pie named simply The Temptation.
11. Stroll Around Goodwood Museum and Gardens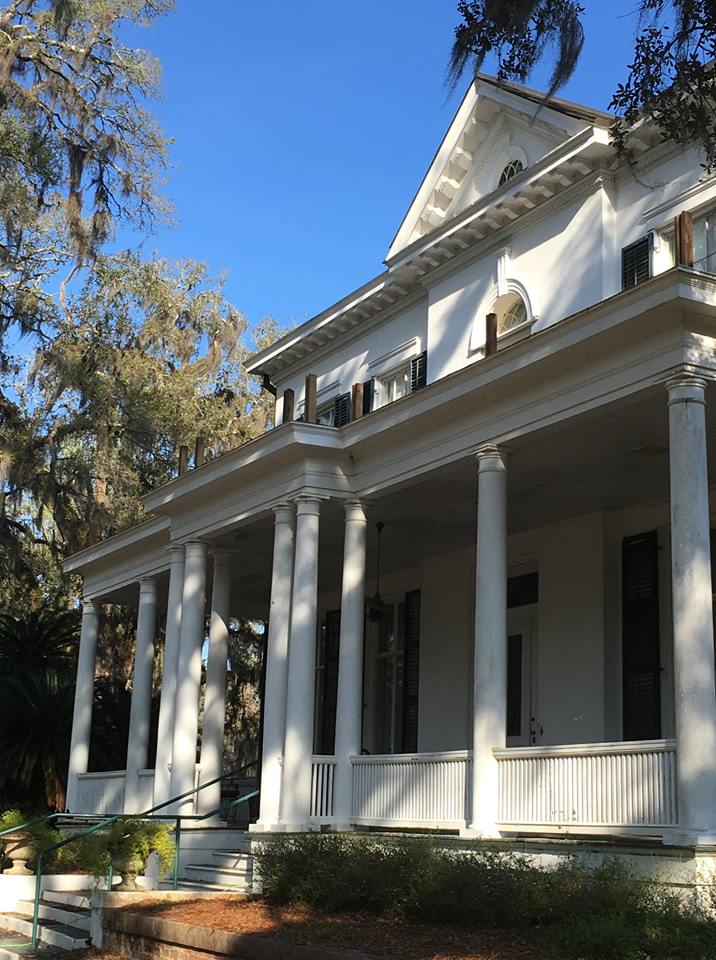 Another beautiful historic museum in Tallahassee is the Goodwood Museum and Gardens. This park serves as Tallahassee's landmark for Old Florida hospitality and charm. The main attraction at Goodwood remains the main estate, built in the 1850s and used as an entertainment center all the way through the 1940s. Tours are available on a regular basis. They also host a variety of fun activities such as yoga and pilates in the gardens as well as Mindful Mondays, which is a yoga and meditation class.
12. Catch a Movie at Askew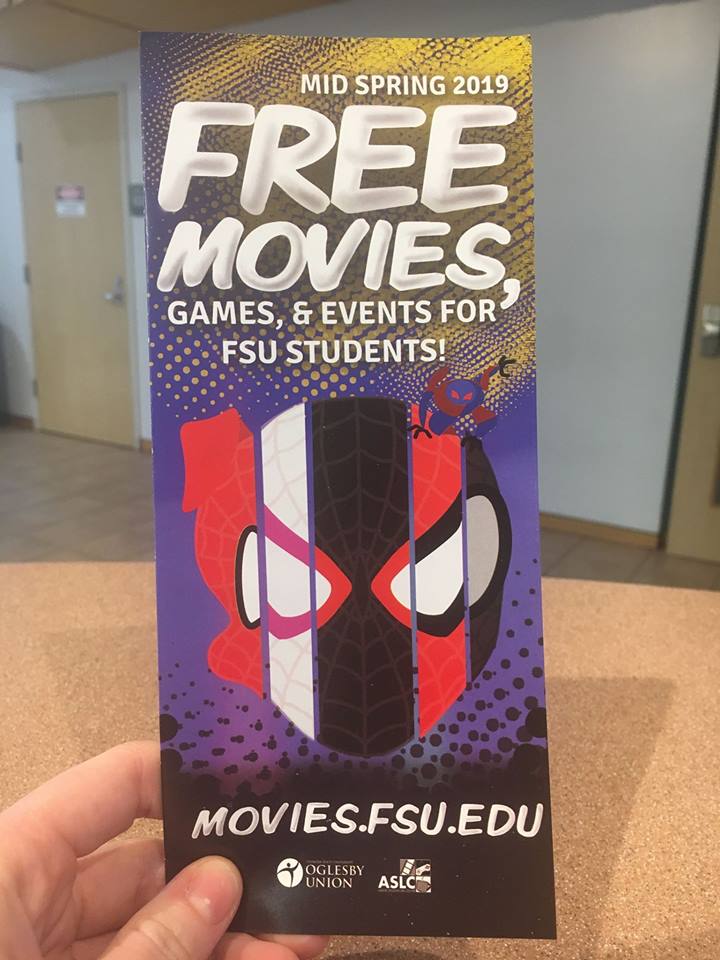 Located within the Oglesby Union on FSU's campus, Askew Student Life Center provides both students and the public with a game room, café and cinema. Movies show on a regular basis and are free for FSU students and only $6 for non-students. With all that is offered, Askew provides a great place to relax and unwind after a long week of classes.
13. Shop Until You Drop at the Governor's Mall
Who doesn't love shopping? The Governor's Mall, conveniently located in the center of Tallahassee, boasts over 100 shops and restaurants. They have popular brands like Forever 21, H&M and Sephora as well as everyone's favorite snack shops like Cinnabon, Auntie Anne's and Starbucks. Governor's Mall also includes unique local options like the Cajun Grill and Café. The mall also hosts regular seasonal events including a summer vendor pop–up shop. Local vendors and artisans set up shop in the mall and sell their handcrafted products.
14. Theatre Tallahassee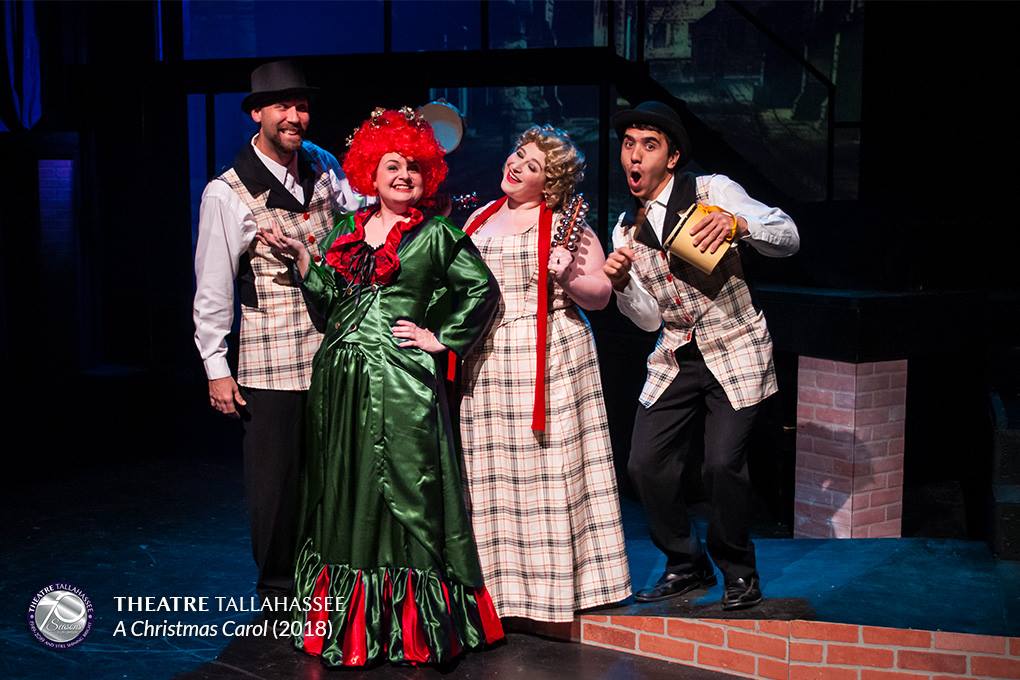 As Shakespeare once said, "all the world's a stage, and all the men and women are merely players." For those who love live theatre, Theatre Tallahassee constantly produces top–notch musicals and plays to delight the inner thespian in everyone. Their repertoire includes West Side Story, The Glass Menagerie and A Gentleman's Guide to Love and Murder.
15. Save the Environment at RedEye Coffee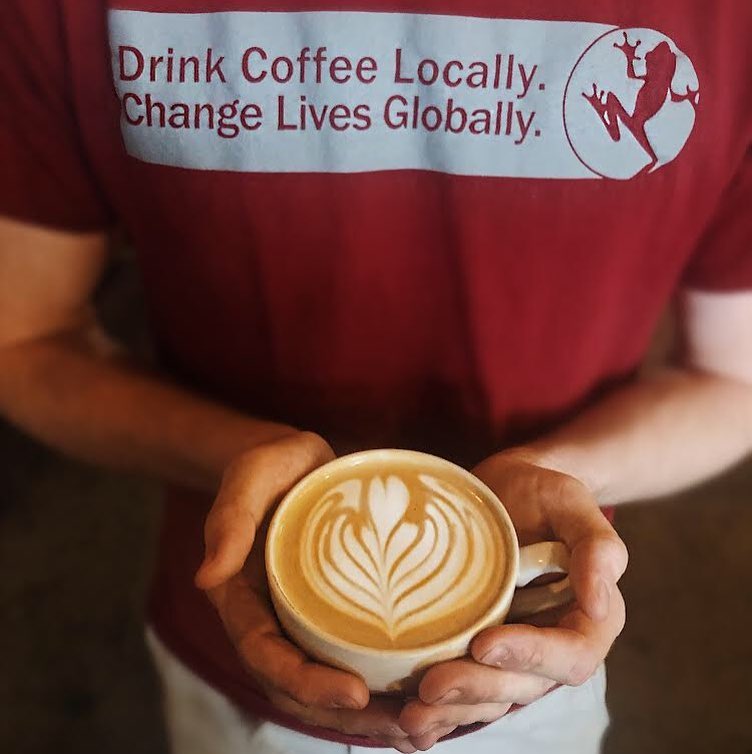 Who knew activism and coffee go hand-in-hand? RedEye Coffee focuses its core principles on sustainability and ethics. All of their coffee and tea products, like their chai latte and cappuccinos, come from responsibly-sourced locations. They even donate profits to local and global humanitarian efforts, such as wildlife conservation. Additionally, their cups are earth-friendly and biodegradable, making their drinks perhaps the most environmentally responsible than anyone else.
16. Relax at Cascades Park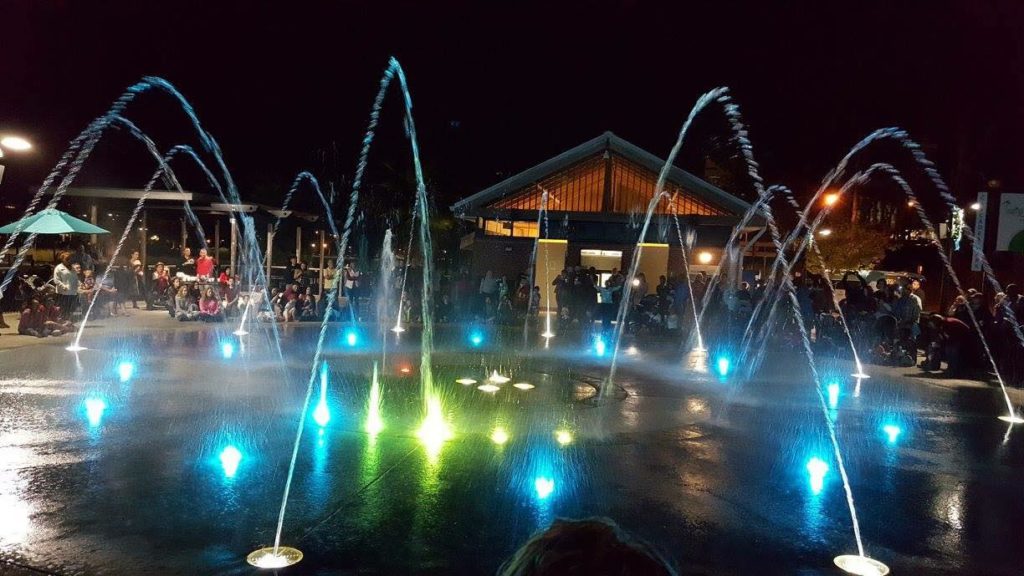 Cascades Park, located south of the Florida Capitol, promotes family fun for all ages. It provides a much more modern feel than the other historic parks in Tallahassee with running trails and an interactive water fountain. The Park's most prominent feature, the Capital City Amphitheater, is an outdoor venue that can hold up to 3,500 seats. Concerts are held at the Amphitheater regularly and past acts include Alabama Shakes and the Avett Brothers.
17. Cheer on the Noles at Doak Campbell Stadium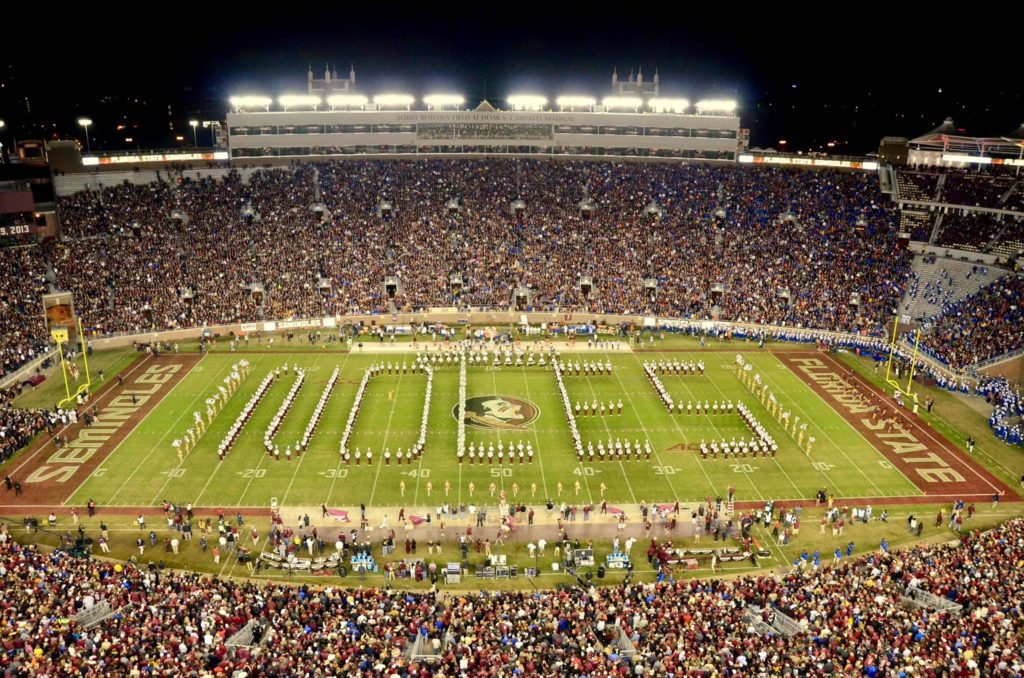 If you happen to visit in the fall and hear what sounds like a war chant coming from FSU's campus, don't be alarmed. On Saturdays, Doak Campbell Stadium hosts the Florida State Seminoles football team, one of the most prominent teams in the ACC. Between the game day traditions like Osceola and Renegade charging the field and the famous FSU Marching Chiefs entertaining fans at halftime, each game excites 79,000 fans from kickoff until the end of the fourth quarter.
18. Gordo's Cuban Café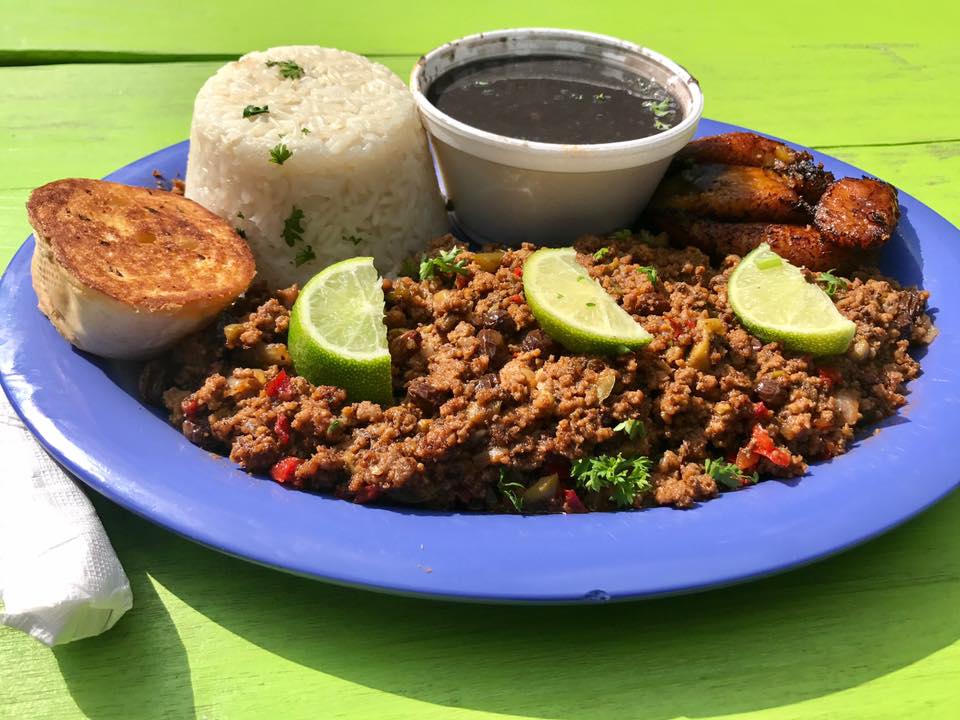 Who doesn't love Cuban food? Gordo's provides authentic Cuban cuisine and has been doing so since 1988. Their menu includes signature items including empanadas, yuca and a variety of delicious Cuban sandwiches. They even have Cuban sodas and desserts like flan and dulce de leche cheesecake to satisfy your sweet tooth.
19. Visit the 22nd Floor of the Florida Capitol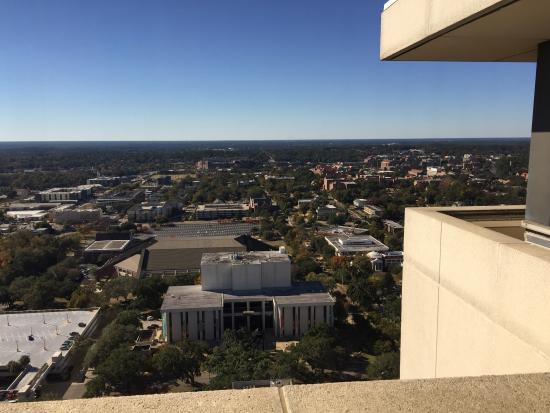 What better way is there to see the city of Tallahassee than a bird's-eye view? In the Florida Capitol building, you can get just that. The top floor of the building shows Tallahassee off in the best way possible and serves as an observatory. All of Tallahassee's landmarks including FSU, FAMU, the Supreme Court and Cascade Park can easily be seen. Additionally, the top floor hosts a gallery which showcases artwork by Floridian artists.
20. First Friday at Railroad Square Art Park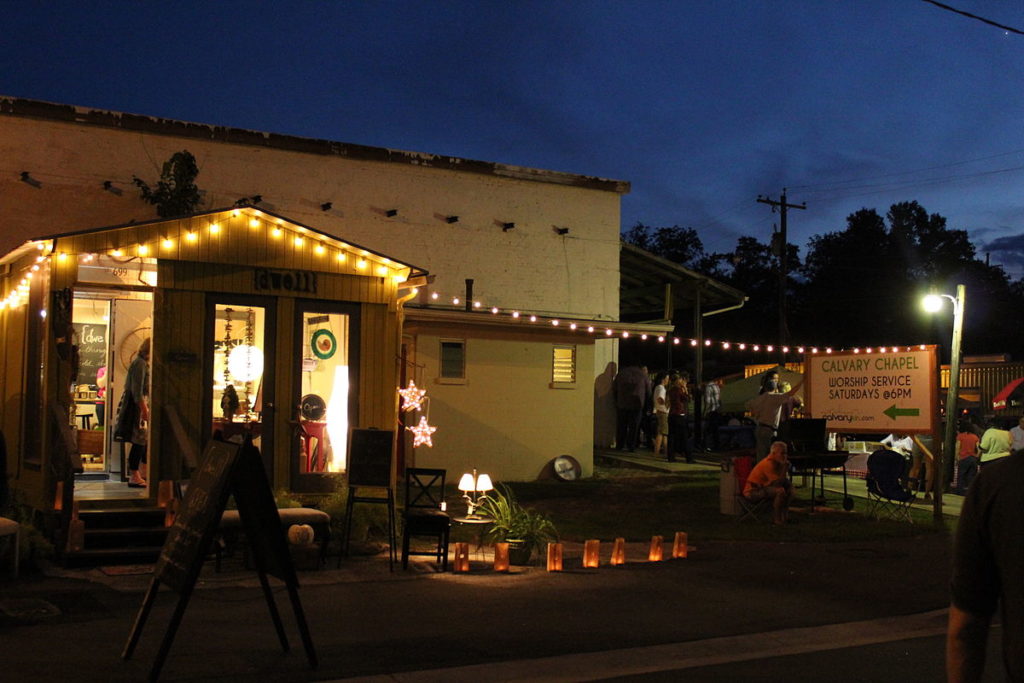 The Tallahassee Art District comprises of over 70 galleries, studios and art shops with Railroad Square as the main attraction. On the first Friday of each month, Railroad Square promotes a "First Friday Gallery Hop" where the shops remain open late. There's free music, food vendors and educational activities. When asked where the best place for nightlife can be found, University of West Florida sophomore Eve Gomonit said, "Railroad Square, especially on the first Friday. They have tons of events and live music." The atmosphere of Railroad Square on First Fridays provides a great place to relax after a long week.
21. Embrace Your Adventurous Side at The Rez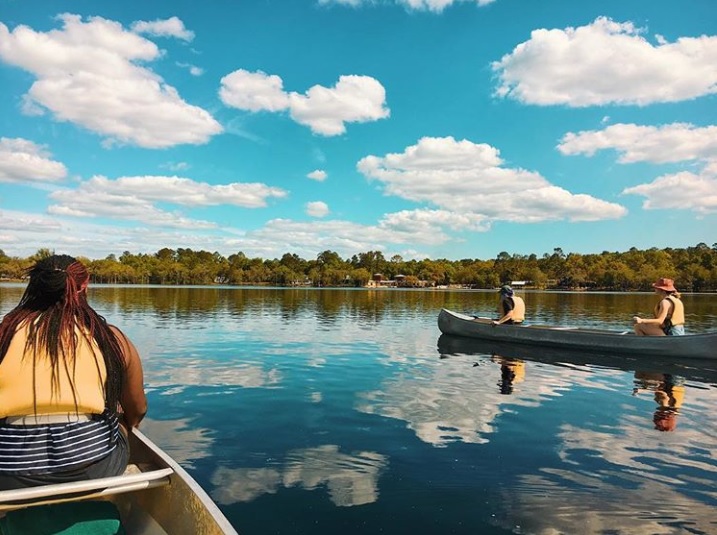 The Rez, a 73-acre facility located on FSU's Lake Bradford, provides activities for anyone to enjoy at any time of the year. "It has a lake, canoes, paddleboards and rope courses. There's plenty to do." FSU freshman Kylie O'Connell said.  In addition, the Rez has its own rock climbing wall and an indoor recreation hall for those who don't want to stay in the sun all day. The best part? Admission is free for FSU students and just $3 for non-students.