Everything can seem so overwhelming in college: where to eat, how to dress, what to get involved in and, especially, where to live. You might find yourself arguing with your friend about Degraff beating the other dorms as best, where he swears by Gilchrist. Looking up aspects of dorms on the campus website can end up feeling really misleading. To help you decide the future home that best suits your interests, we've provided a handy list written by students, for students.
Check out the 10 FSU dorms that freshmen actually love.
1. Reynolds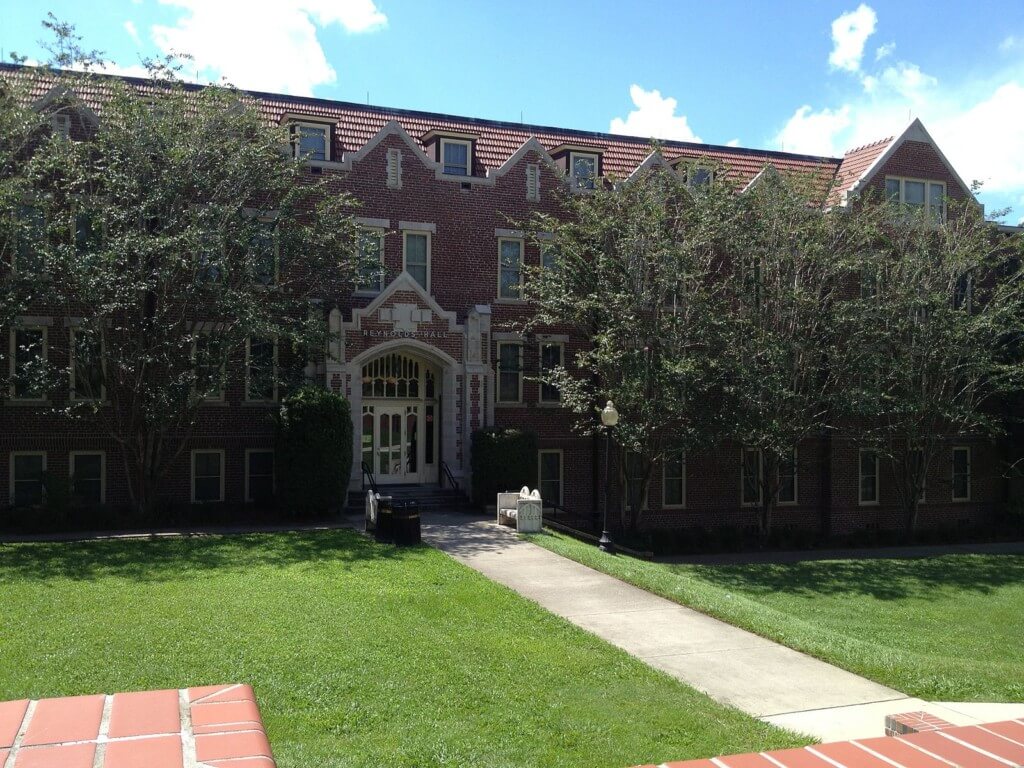 Reynolds Hall garnered popularity as a well decorated dorm sporting a great location for both classes and food. However, not many people know that its named harkens back to the female principal of Florida State back before the formerly all-girls college evolved into a gender inclusive community. This dorm might feel most ideal for freshmen during Summer C who don't want to cross campus in the suffocating heat and don't have a car to escape off campus to grab a bite to eat. "It's super close to Suwannee and Chick-Fil-A so you never have to worry about going hungry, plus, all of my RA's were really cool and not awkward like they usually are sometimes," said Florida State junior Alexandra Roses. If you value quick access to a hot meal, a location walking distance away from the most popular spots on campus, relatable and cool mentors and living in a hall named after a feminist powerhouse, definitely check out Reynolds as a potential option.
2. Cawthon
You may remember Cawthon Hall from the infamous FSU ghost tour during orientation. Rumor has it a student enjoyed sunbathing on the roof one evening, until a surprise rain shower and bolt of lightning turned her innocent tanning session fatal. Her spirit still haunts the residents of Cawthon Hall. "My shower would randomly turn on a lot, it was really creepy," said FSU junior Jackson Fulton. But Cawthon has a lot more to offer than just ghost stories. "In Cawthon I had a very…interesting roommate experience, but it was completely overshadowed by the friends I made who lived in the rooms around me," Fulton added. Cawthon also stands as a great dorm for creatives, inhabited by kids who specialize in music at FSU. Find yourself swaying to the gentle piano or violin tunes often heard around the lobby and throughout the halls, soothing you throughout your otherwise busy day. A great location, great neighbors and a great haunting—what else could you ask for?
3. & 4. Dorman and Deviney
These twin dorms built in the same location have precisely the same perks. Talking about Dorman means essentially the same thing as talking about Deviney due to their shared traits and equal amount of desirability. Dorman and Deviney used to claim the title of the newest halls on campus up until last year, and, although that other dorms have since taken that credit, they still maintain the charm they demonstrated at their initial debut. In a lovely location in the very heart of campus, these sibling halls stand close to anything and everything you could feel like doing. Whether you want to head to the ASLC for a movie, go to the HWC to work out or catch a bite at the Den, you'll never find yourself far away. Afterwards, kick back and relax in your huge dorm room before doing it all again tomorrow. You only have one life, and if it involves Dorman or Deviney, you're sure as hell living it.
5. Landis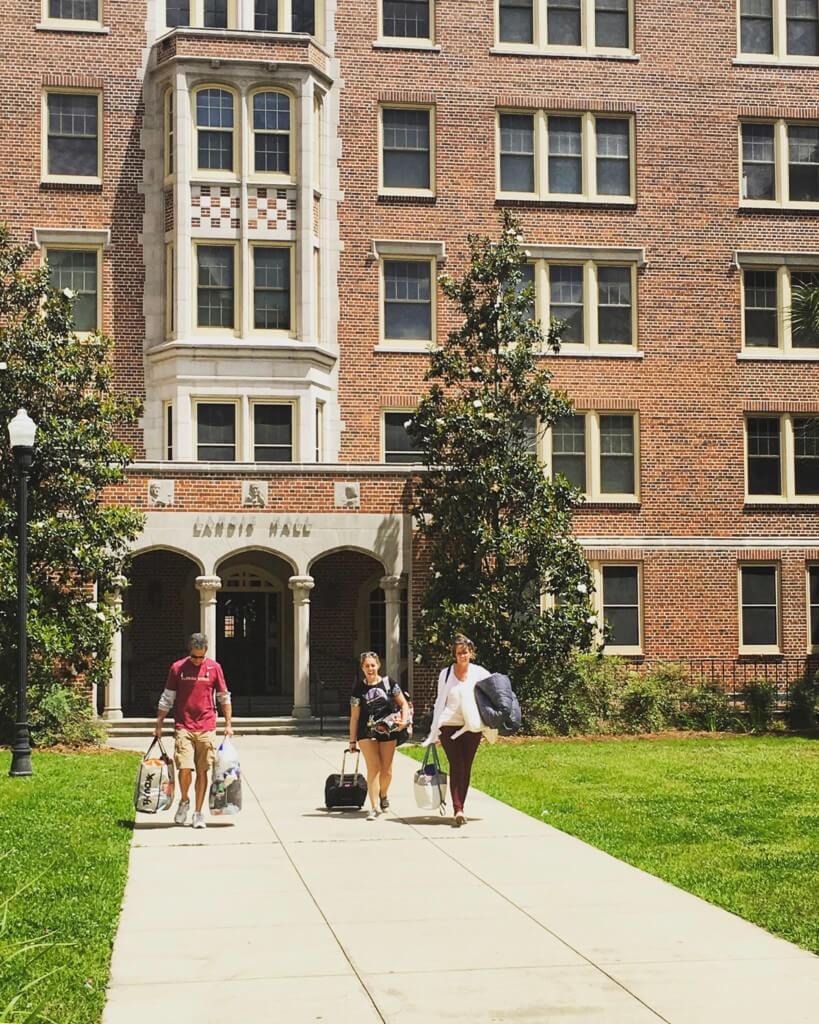 You'll find Landis Hall right by—you guessed it—Landis Green. While living at Landis, this central hub of activity stands right outside your door, providing you with a close way to socialize and otherwise relax on the beautiful turf. Inside, the thick stone walls allow you to work in peace without distractions by the general riff-raff of the practicing Frisbee teams, LARPers and sunbathers making use of the famous lawn outside. The most interesting perk? "The cleaning staff was super nice and always really friendly. They would remember if I told them I had exams later in the week and always wish me luck day of and ask how it went when I got back," said Florida State junior Jessica Meyer. All work and no play certainly does not fall as the motto of this dorm—go and check it out yourself.
6. Degraff
This special dorm stands proudly as the only one on campus actually off campus. Students who call Degraff Hall home find themselves uniquely situated outside of FSU grounds and conveniently right next to one of Tallahassee's most popular clubs, the Strip. Despite not actually existing on campus, workers built Degraff not far away from it, and those going to class from Degraff can find themselves close to the Union after just a short walk through the famously creepy tunnel connecting the dorm to the rest of campus. Don't want to spend money on Uber on a Friday night? You just might find Degraff worthy of calling your ideal home.
7. Salley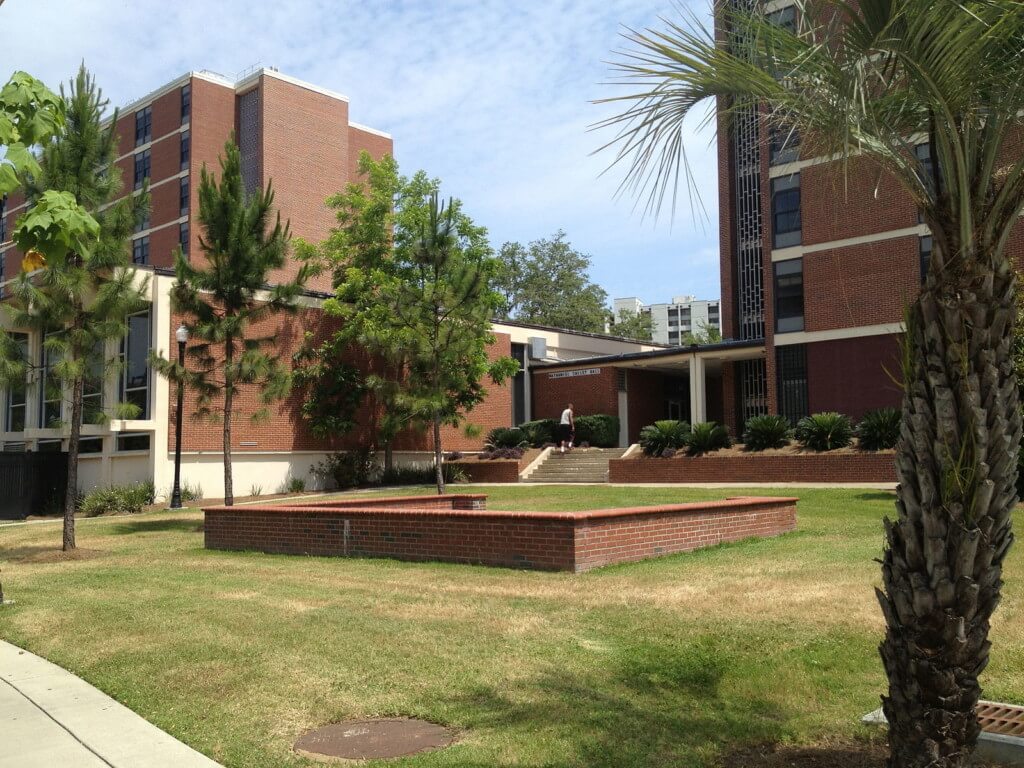 You can only describe Salley Hall as the DUFF of the dorms on campus. It has found itself the butt of every joke, and those who have lived there affectionately call themselves "Survivors of Salley Hall." From the perspective of someone who lived there, the walls and flooring certainly give off a distinct prison vibe with décor to match. However, despite all of this, Salley remains unbeatable in perhaps the most important aspect: interaction with your neighbors. For freshmen especially, solidifying new relationships in college can quite literally make or break you. "When I first moved in, I cried after seeing the lobby. But now that I'm off campus, I wouldn't have traded my time at Salley for the world", recounts FSU junior Sophie Kuntzmann. With Salley Hall having two buildings, East and West, along with a slew of structural problems both internally and externally, it feels easy to build a comradery with those on your floor and throughout the rest of the dorm. Whether uniting in friendly competition against the other building or otherwise laughing about the relatable maintenance problems that you all share, no one leaves this legendary dorm without both vivid memories and friends to share them with.
8. Gilchrist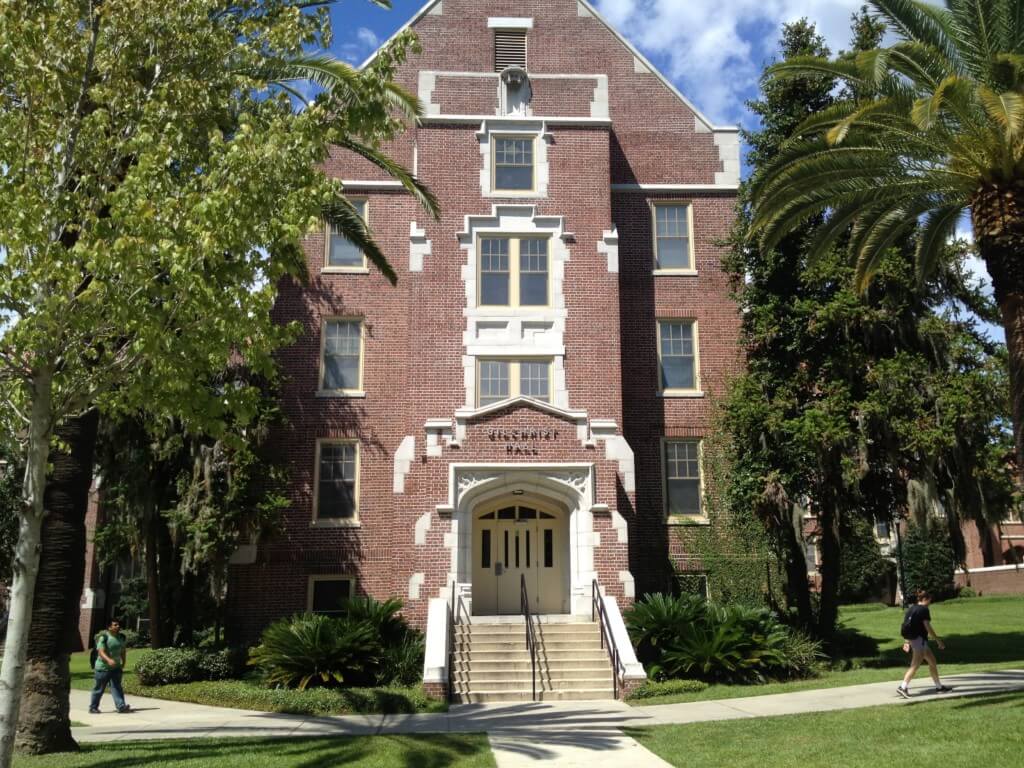 One of the older halls on campus, Gilchrist gives others a run for its money in location, as Gilchrist falls not only near Landis Green, but also by the Sweet Shop and several bus stops. Not only does it come as a handy place to live when walking to popular local spots on campus, but also for exploring off campus. "It's really close to CVS so you and your friends can go get a bunch of ice cream and frozen foods at night," said FSU junior Macarena Gonzalez. People also know Gilchrist as one of the closest dorms to the popular bar Potbelly's, known simply as Pots to students. Whether you want to go out or stay in, living here makes it easy.
9. Wildwood
Due to its close proximity to the stadium, Wildwood often becomes widely populated by FSU students who have scholarships playing for some of its reputable sports teams. This infamous hall does have a bit of a reputation as a "party dorm." Not will you find it loud inside, but outside as well. "Nearly every morning I was suddenly awoken by the sounds of the marching band practicing their routine. The only song was the pirates of the Caribbean theme," Florida State sophomore Emmitt Bach said. This dorm would feel like the best fit for a person with an active lifestyle, as it boasts a location right next to FSU's most popular gym, the Leach, as well as a lively set of neighbors. Don't worry about arriving late to your test after a night of partying with your suitemates—Wildwood stands right next to the testing center. See you there.
10. Magnolia
Magnolia Hall, as well as Azalea, claim the titles of the freshest dorms on campus—and boy do they act like it. The whole place absolutely reeks of newness and money, and the location certainly doesn't look too shabby either. Nestled comfortably between several older halls in the surrounding area and adjacent to several bus stops, its location comes as a convenient perk for any of its vehicular-challenged residents. Named so as to reflect the eye-catching foliage around the Florida State University campus, Magnolia looks like a great dorm for those who may find themselves far away from their city but not quite ready to give up the comforts of home, as it shields its students from the harshness of the outside world.