It's getting close to that time of year again when you have to find the perfect gift ideas for your girlfriend. The witches come out to frighten you and ghosts of ex-girlfriends' past haunt your every waking moment.
I'm not referring to Halloween, when all you have to do is give her a little candy and you'll get lucky in superhero costumes. I'm talking about the time when you have to go above and beyond. (Although, maybe not the worst idea if you're on a budget).
These shirts are perfect for the nurses, graphic designers, accountants, and psychologists in your life.
Your girlfriend will go crazy if you take it a step further, like with these adorable Corgi and hamster tees or a Zodiac line-art tee personally catered to her cosmic sign.
Getting incredible Christmas gifts for your girlfriend is easy!
When it comes to her 21st Birthday, Valentine's Day, Christmas or Hanukkah the stakes are high. Sure these moments are meant to be a time of love and giving, but they could just as easily turn into scary moments if you decide to throw a pair of socks and a Family Guy-themed desk calendar her way.
Don't worry, College Magazine is here to help with your gift-giving worries with this glorious gift guide.. This list is perfect for Christmas gifts for your girlfriend and good birthday gift ideas. Why? Because we went directly to the source. Your girlfriend
Top 10 Best Christmas Gifts and Best Birthday Gifts for Your Girlfriend
We asked girlfriends nationwide to come up with a list of the best gifts for your girlfriend for the holidays or any day really. Without further ado…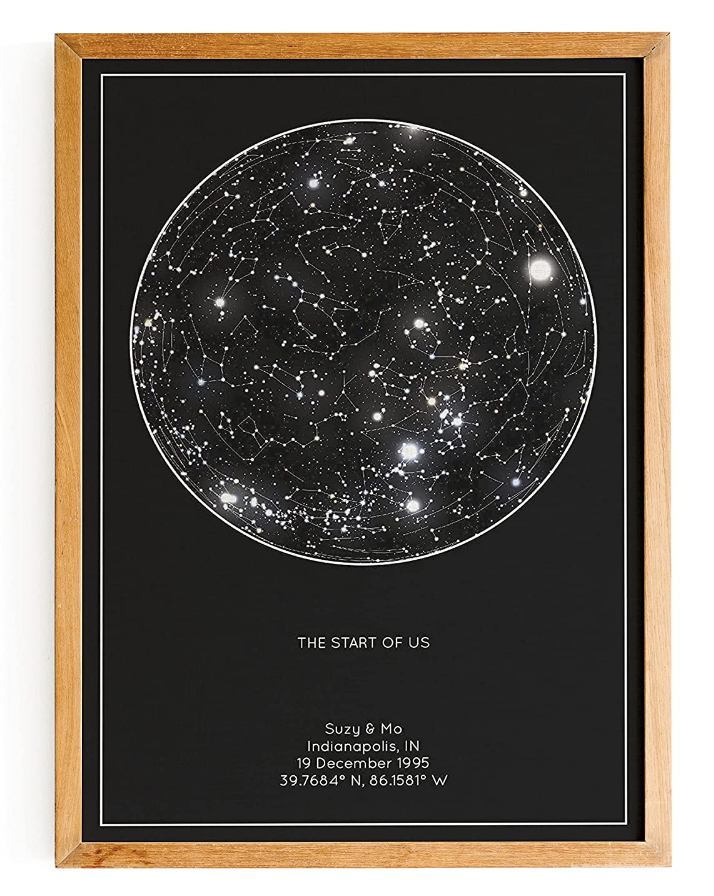 Is your girlfriend an astrology lover? I'm sure she knows what time you were born and analyzed your birth chart on day one. If this sounds like your girl, this star constellation map is perfect.
"My boyfriend got me a map of the stars from our anniversary date; it was so thoughtful and sweet," University of Florida graduate student Kyleigh Eaton said. "It's still hanging in my room at home."
All you have to do is input the night you met (or your anniversary) and it will generate your custom constellation map from that night! Better not forget your anniversary now.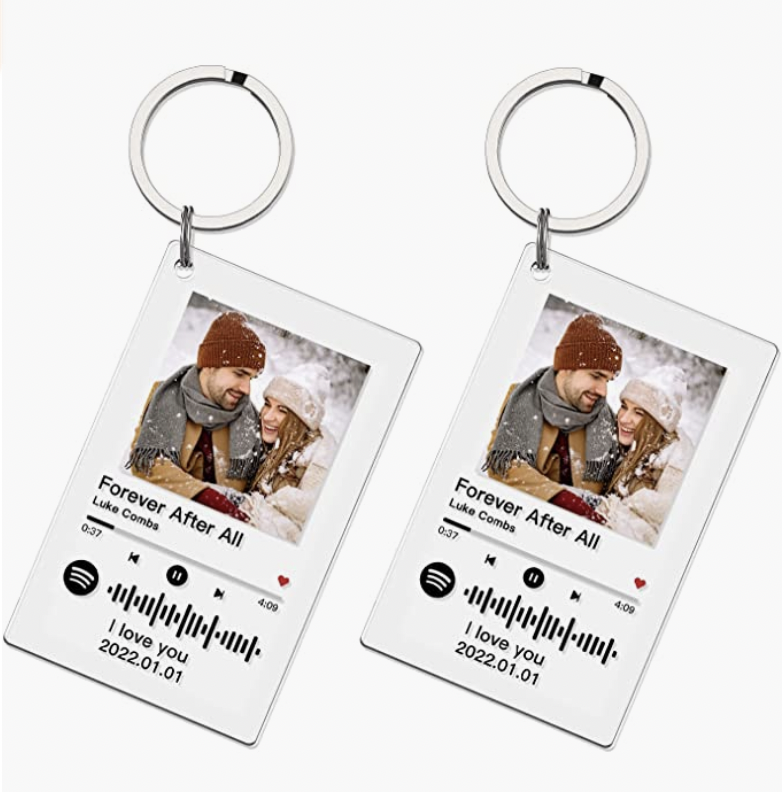 Every couple has their "couple song," if you don't, you better brush up on your love song knowledge. For a lot of couples, music was a building block of their relationship.
"Music is a big part of my relationship so having a constant reminder of our song reminds me of the love we have for each other," University of Kentucky graduate Autumn Paine said.
With this customized Spotify keychain, you can pick "your song" and carry it with you wherever you go. You can even put your own picture and anniversary date on there to really make it your own.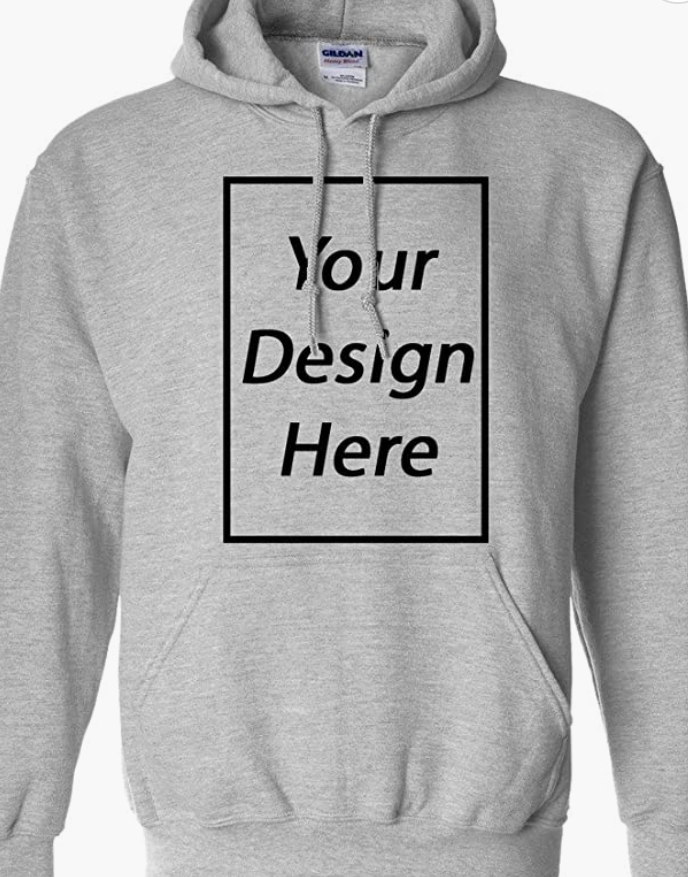 Matching pjs are out, personalized clothing is in. Do you have a favorite picture of your partner? Why not put it on a hoodie?
"I want a customized hoodie with his face on it so he can be with me wherever I go," College Magazine writer's sister Tamara Marčeta said.
This is especially for my long-distance relationship girlies. A hoodie or a shirt with your partners face on it is the next best thing besides them being there in person. The snuggles might not be as good, but it'll hold you over until their next visit.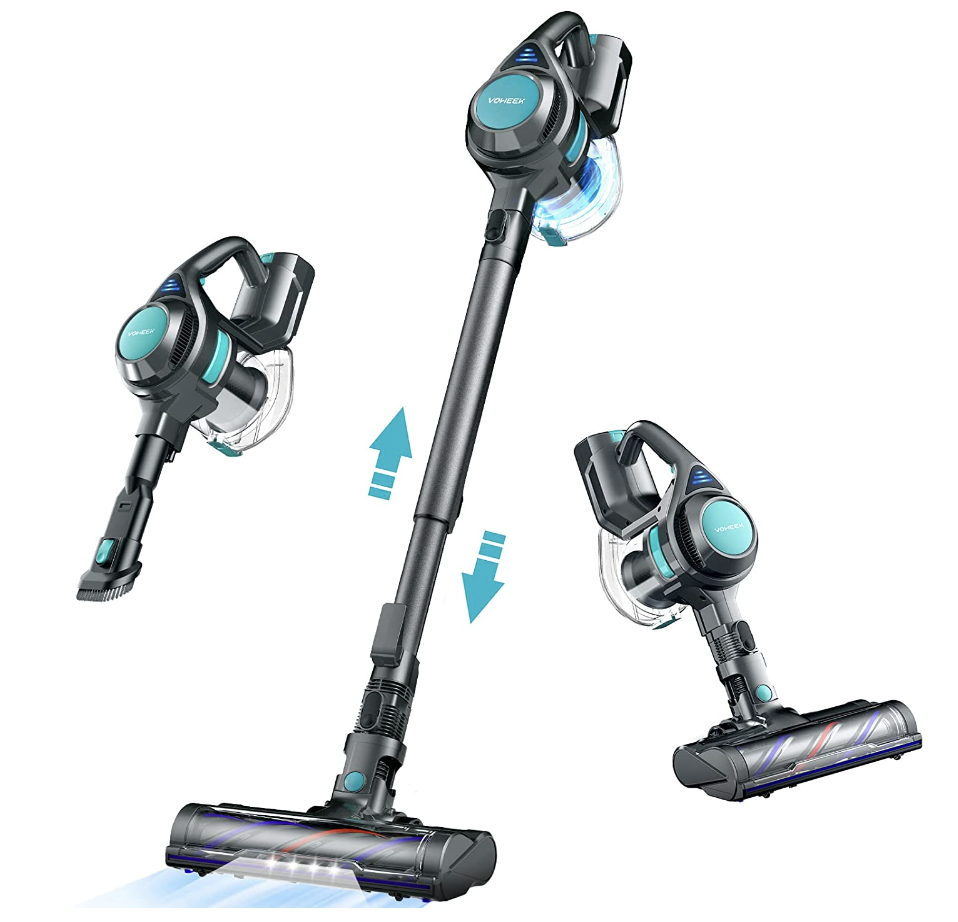 Is your girlfriend obsessed with cleaning (or have a pet that she just might love more than you?). Help her out by getting her a cordless vacuum, with all the attachments of course.
"I'd love a cordless vacuum to get in all the nooks and crannies that are covered in dog hair!" University of Kentucky graduate Kaylee Poling said.
This cordless vacuum has a detachable battery making it a breeze to get into all those little spaces you've been neglecting. The best part? It works on carpet and hardwood, so no matter what kind of place she has, we got you covered.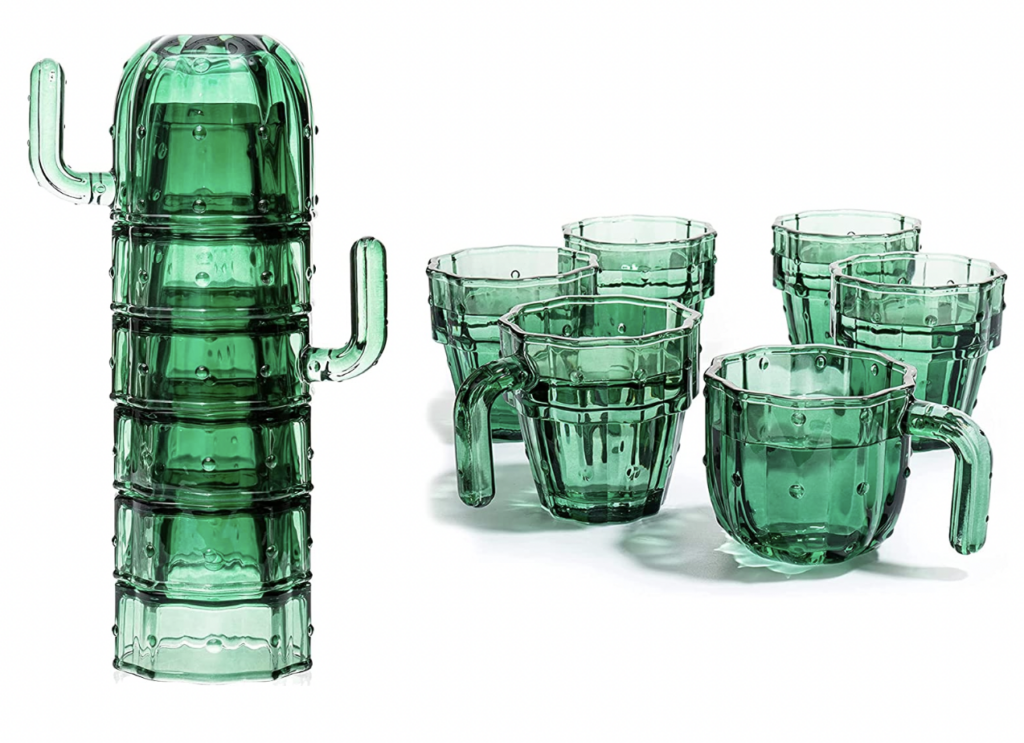 Every girl loves cute kitchen gear. Why not help her spice up her kitchen with these adorable cactus glasses? They're so cute, she even might leave them out on her counter.
"I think the cutest thing are these little cactus shot glasses, and they are just so adorable and super cute and super cheap," College Magazine writer's friend Olivia Estright said.
Handy? Check. Talking point? Check. Cutest thing you've ever seen? Check. They might even encourage her to drink more water! Well, maybe. You've probably seen them on TikTok, so you better act fast before they're replaced by the next best thing.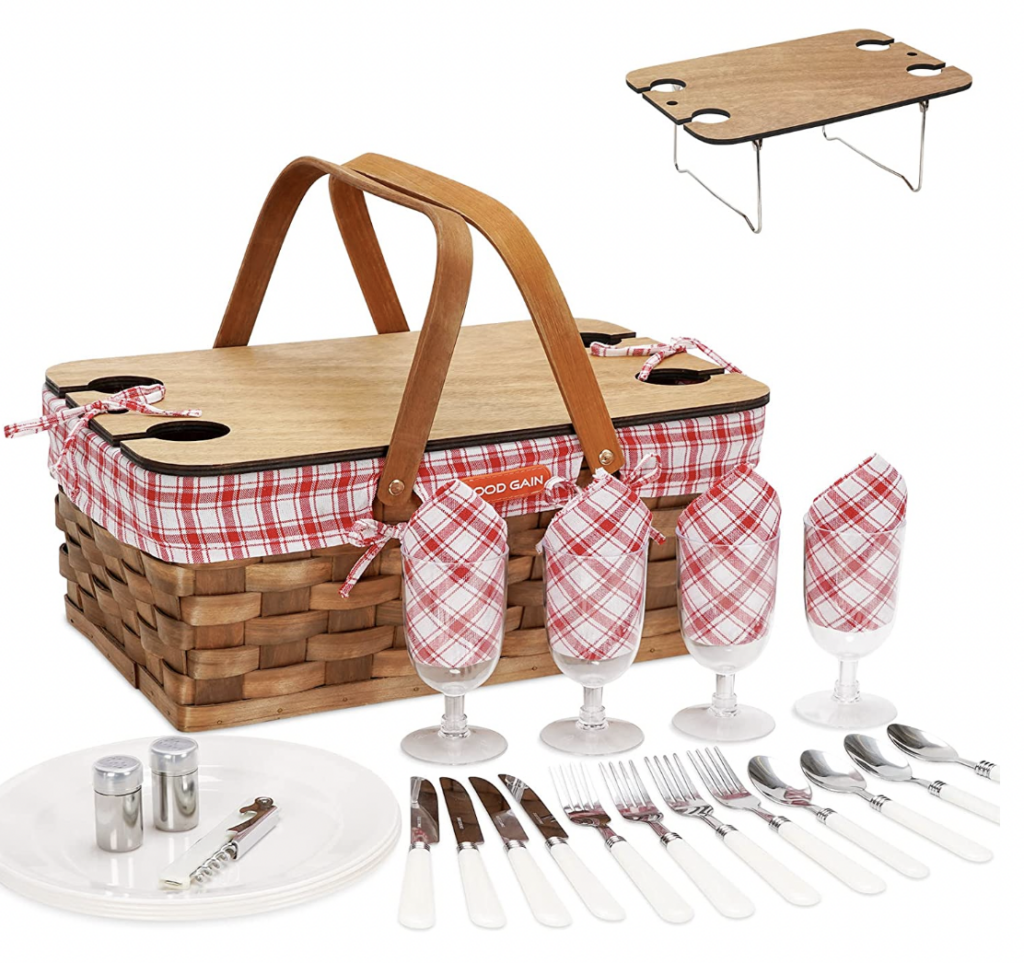 One of the best gifts you could give your girlfriend? Romance! Chivalry is not dead; treat your girl to a romantic picnic with her favorite drinks and snacks (bonus points for making a charcuterie board).
"A nice romantic picnic date where we'd dress up nice and have one of those cute baskets filled with flowers, fruit and lemonade," College Magazine writer's friend Keyla Rodriguez said.
It's important to show your girlfriend that she is appreciated and putting in effort for a beautiful picnic date might just do the trick. If you show up with this picnic basket, find a gorgeous spot to set up, I guarantee she will love it.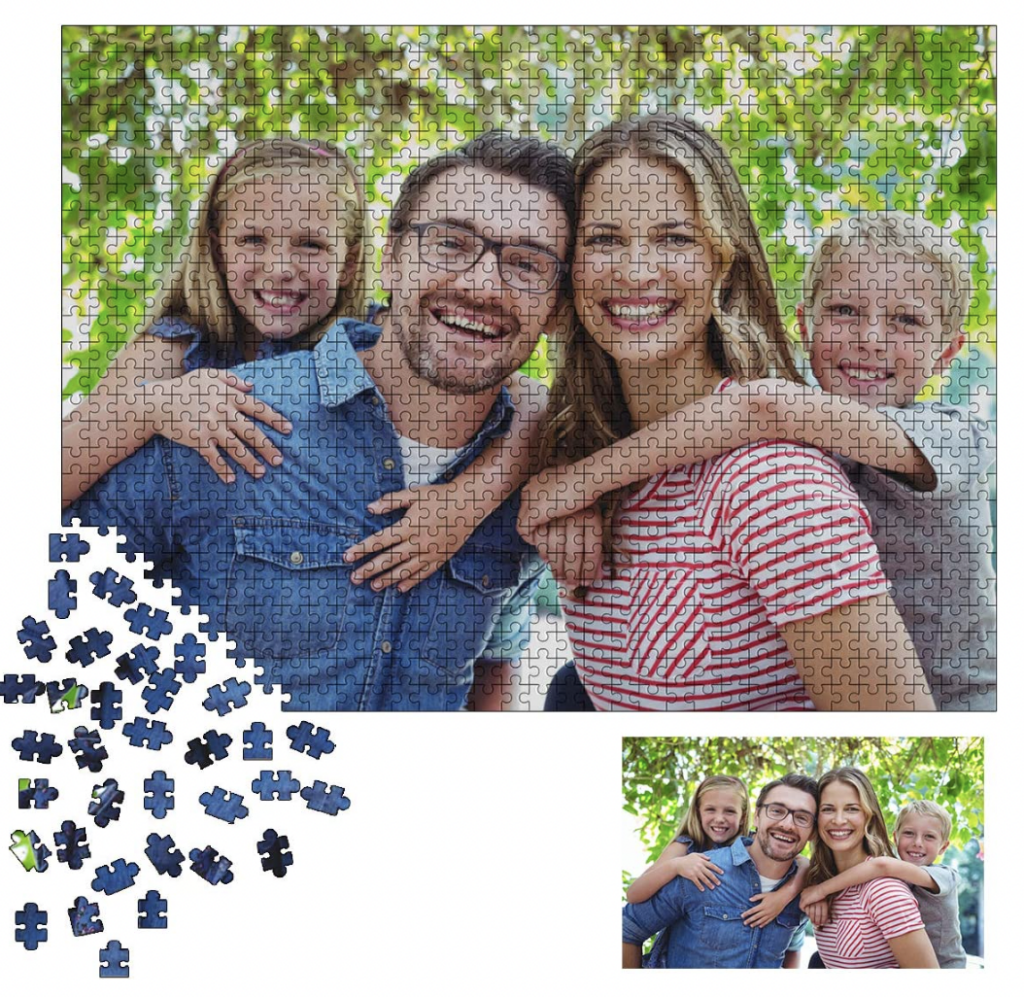 What's the one gift only you can give your girlfriend? That's right, one on one, quality time. And no, I don't mean Netflix and Chill. Take some time out of your day to do things you both enjoy. Whether that's playing Monopoly, again, or taking the time to listen to her explain the rules to a new card game, she will love that you're spending quality time with her.
"I want to spend quality time with him so I am getting him a board game and he's getting me a board game that we can play together on Christmas," College Magazine writer's friend Bridgette Browning said.
With this custom jigsaw puzzle, together, you can recreate your favorite memory with your girlfriend. You can pick a picture of a place that reminds you of her, a picture of you both, or even one of her favorite things, just make sure she looks good in the picture too.
Custom Jigsaw Puzzle: $17 Monopoly: $16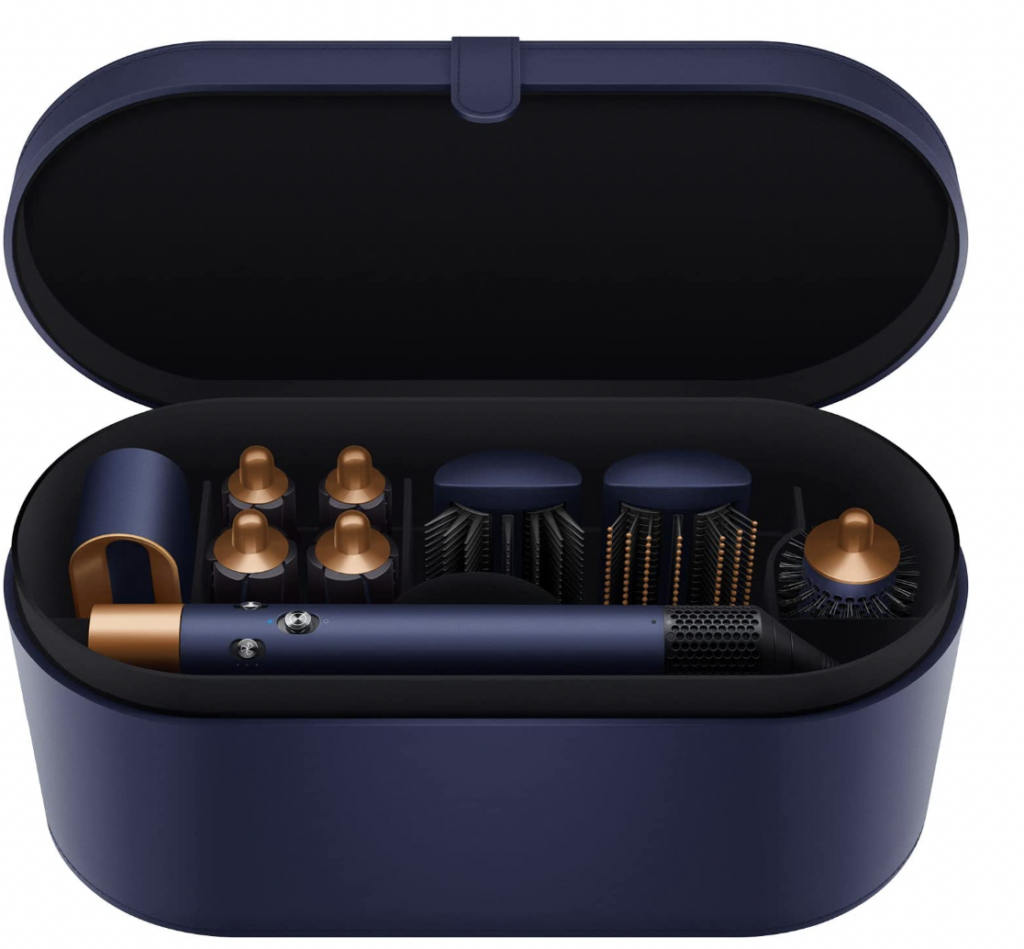 I know to you, your girlfriend is always a 10, even in a messy bun and sweatpants. But it's important to make sure she always feels like a 10. One way to do this is to make sure her hair is on point.
"I curl my hair almost every day so having the Dyson Air Wrap would make my life so much easier," University of Kentucky graduate Rachel Vowels said.
Yeah, it might be a little pricey, but she's worth it…right? Plus, the smile you'll see on her face when she unwraps this phenomenal gift makes it priceless. With the Dyson Air Wrap, it'll cut down on the time it takes her to get ready too, likely adding years to her (and your) life!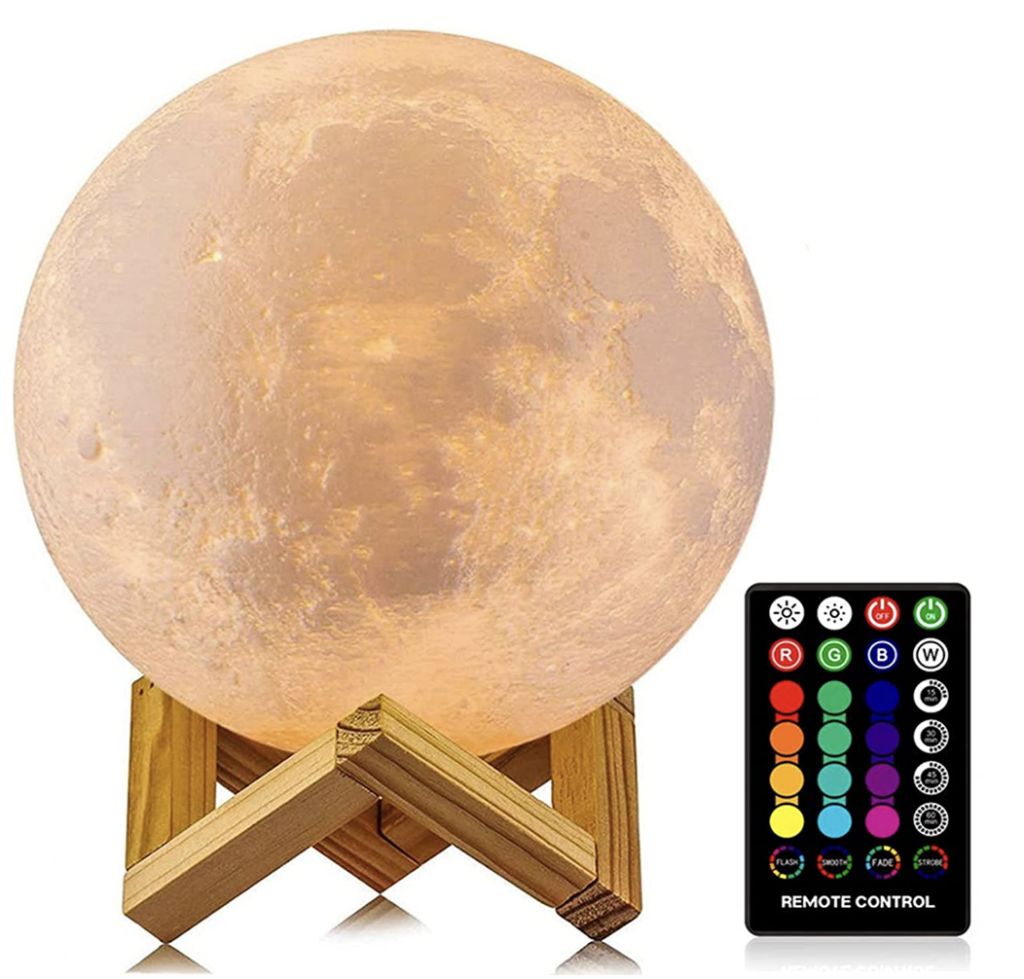 Has your girlfriend ever excitedly tapped you on the shoulder and said "Babe, look at the moon!!"? Then this is the gift for her. Take a page out of George Bailey's book in the movie It's A Wonderful Life and give her the moon. Well, your version of it. This moon lamp is the perfect addition to her bedroom. With both touch and remote control, she has the world at her fingertips, technically the moon, I guess.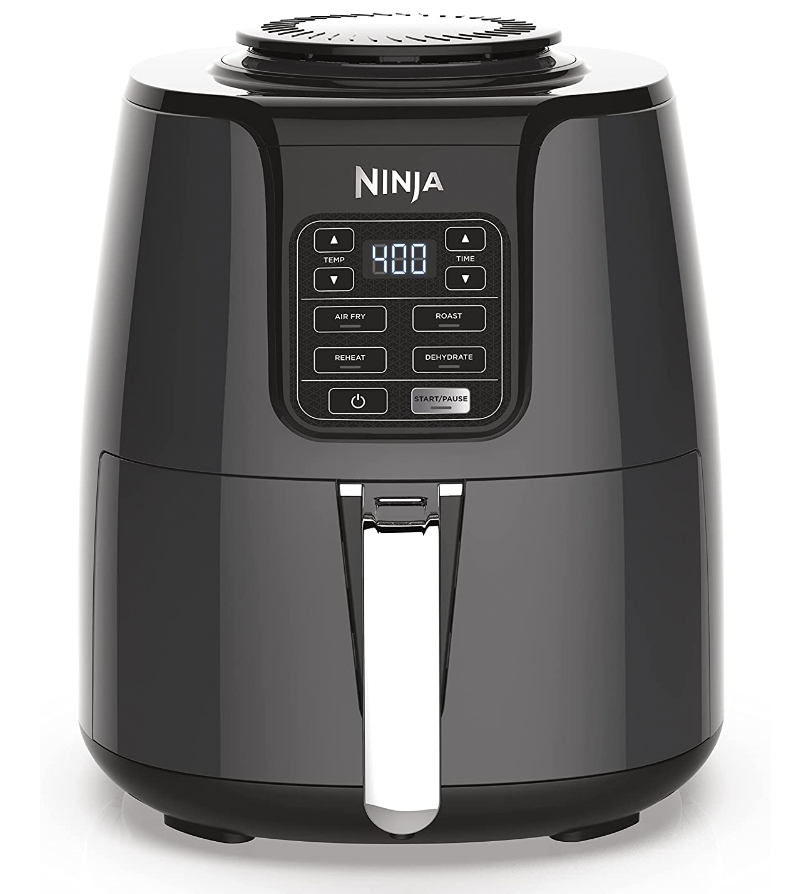 No matter if your girl is Remy from Ratatouille in the kitchen or liable to set the house on fire when she uses the microwave, she will love this gift. With an air fryer, you can make just about anything in 20 minutes max. No more waiting forever for the oven to pre-heat.
"I feel like the air fryer is such a great gift because not only is it a trendy kitchen appliance, but it really helps make your life easier. You can make anything in there and it's less laboring and stress in the kitchen," UCSB junior Andrea Paz said. "Receiving an air fryer as a gift tells me that the person gifting it cares about me and wants to help make my daily life a bit easier."
Show your girl that you really care for her by getting her an air fryer. She might even make you dinner with her fancy new kitchen appliance! Maybe don't tell her she's a bad cook when you give it to her though.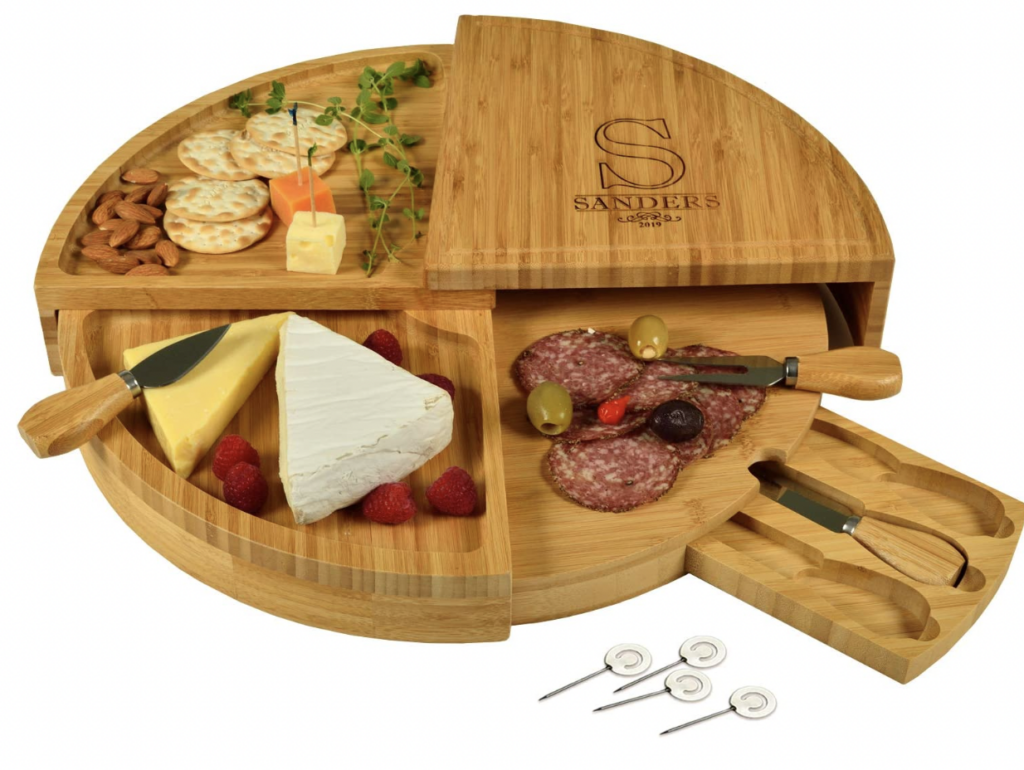 Put a finger down if you've seen multiple TikToks showcasing these stunning charcuterie boards. You put one down right? Your girlfriend will be the star of the next dinner party with this charcuterie board. Not only is it cute, but it has different sections for your different cheeses, meats, fruits, crackers, anything! It also comes with the cutest little utensils to perfectly portion your cheese and crackers. Plus, it folds up easily for storage, talk about a bonus.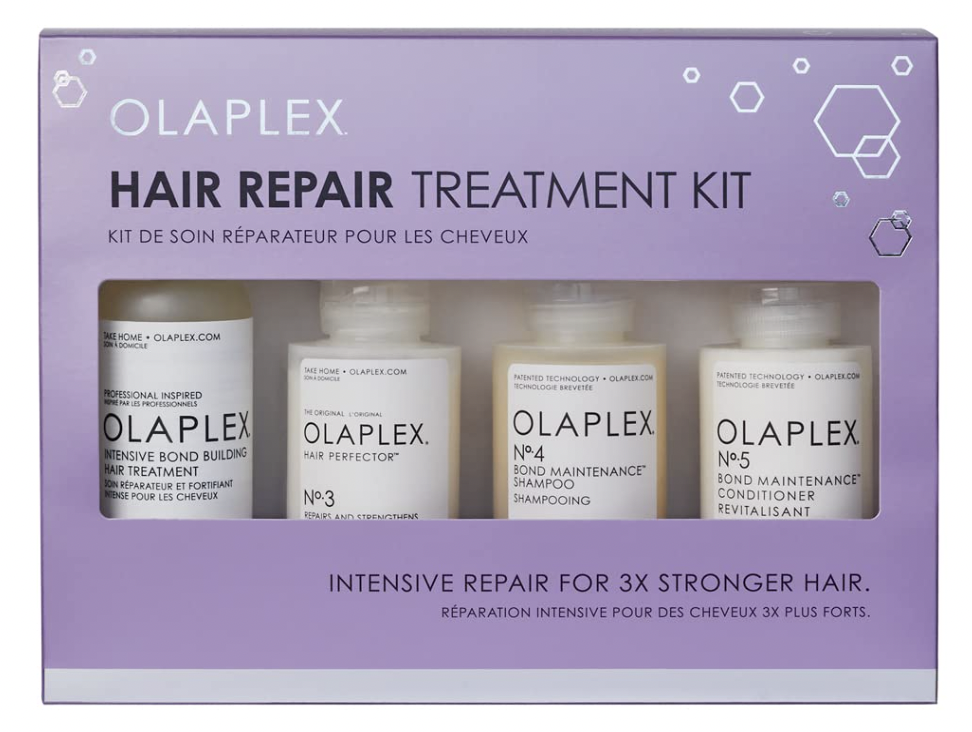 I know we talked about hair earlier but trust me, this is different. Not only is it important for your girlfriend to achieve the perfect hair style, but it's important to make sure she's taking care of her hair. With this Opalex Hair Repair Kit, she can take some much deserved "me time" and treat herself. Her water bill might go up from all the showers she'll take just because she wants to use this product again, but that sounds like a her problem.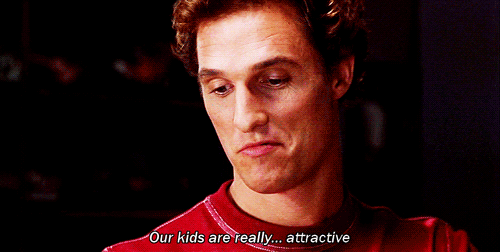 Need a stellar Christmas gift idea for your girlfriend? Find the latest photos of you and your girlfriend from Instagram and Facebook and *gasp* print them. Then go to a local crafts store and buy an album or create your own. This will be a bestseller to her, I promise you.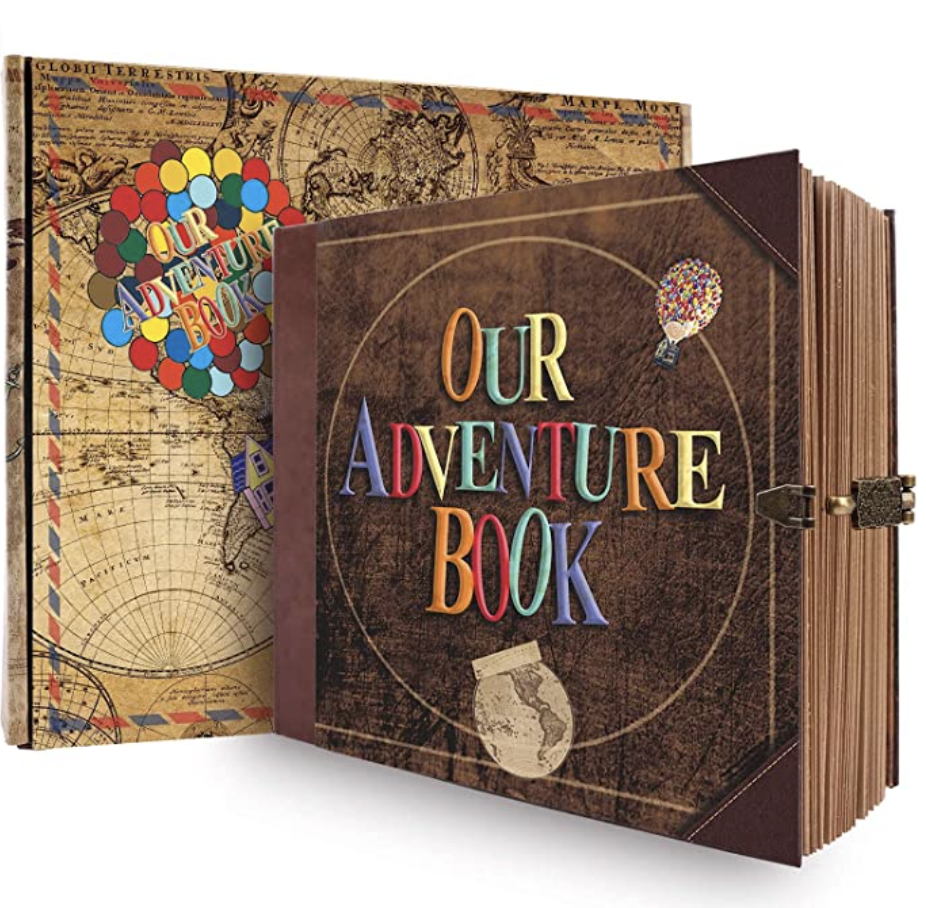 Our Adventure Book Photo Album: $25.99
The simple Our Adventure Book Photo Album
will do. If you want to get sentimental but keep it simple, go with a Kate Spade picture frame for your favorite couple pose.
"I like sentimental things, so if he was able to put something together like a photo album or scrapbook that is meaningful to our relationship that would be so cute," said Chelsea Tirrell, Senior, Hofstra University
"My favorite gift was a scrapbook of photos of us that he made for me. It meant a lot to me because took the time to pick the pictures and sat down to think about all our great memories. I love that I can look back on the book for years to come," said Olivia Jenning, Junior, Florida State University.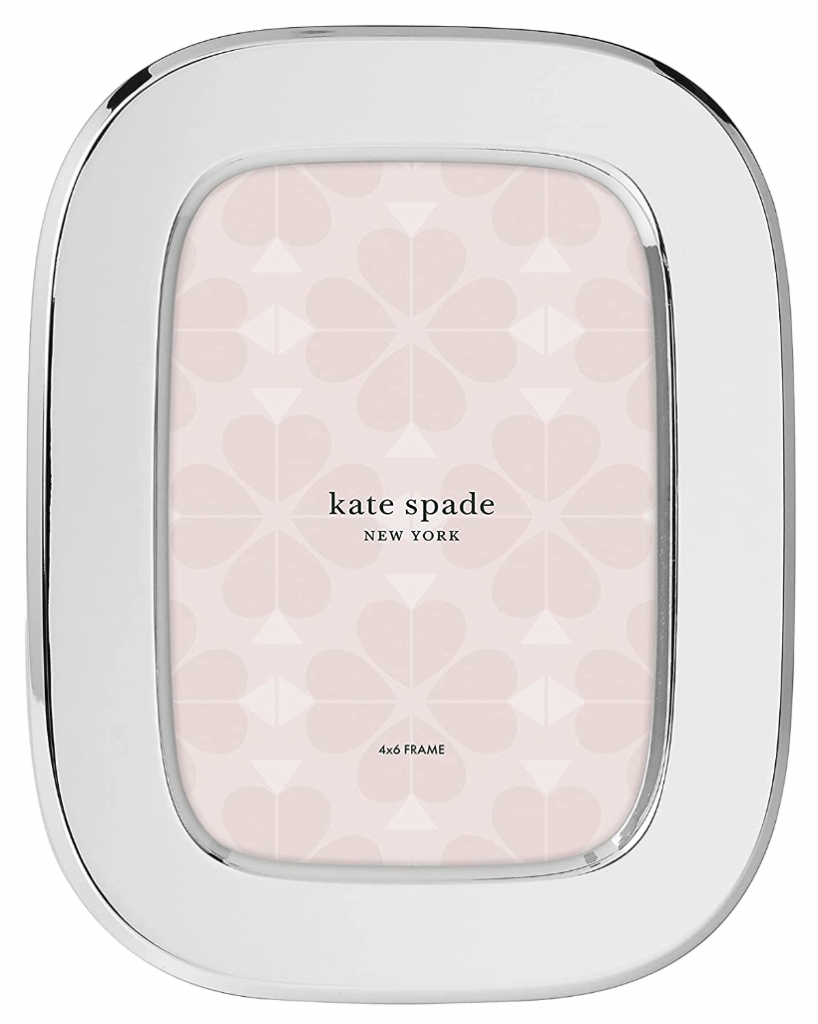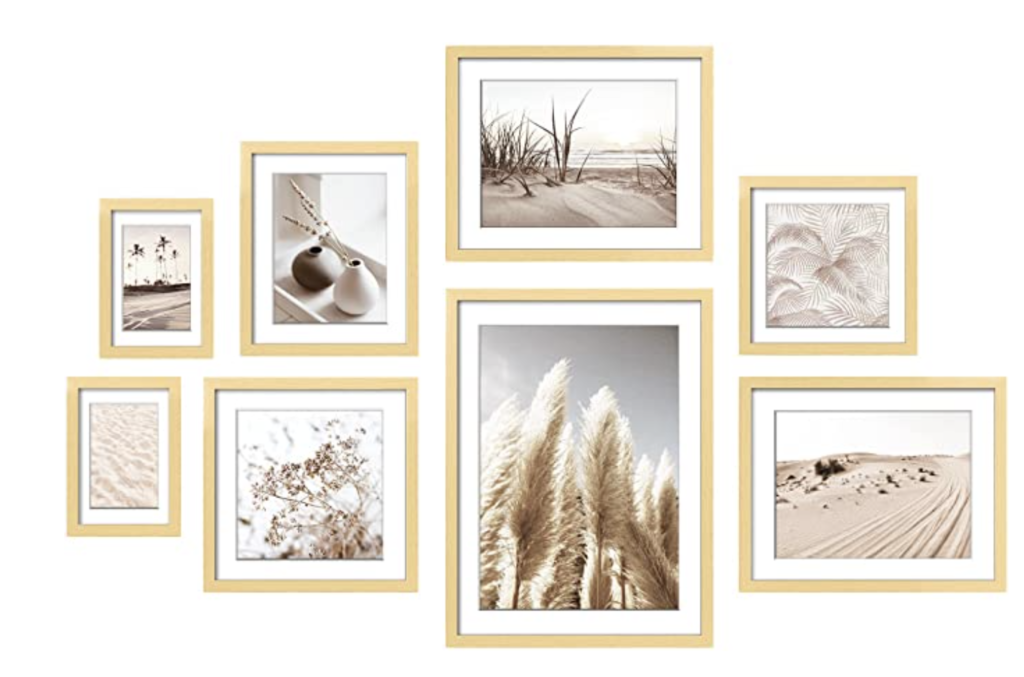 Gallery Wall Frames: $59.99
Before you buy that frame, take a step back and see the big picture. Need one of the best birthday gifts ever? Support her passion for photography and get her the camera of her dreams.
Go with a Nikon for the serious photog-lover. Look to Instax for your hipster girlfriend. (Don't forget the film). She'll want a printer to get her pictures quickly, which then means you have to get her a photo album, too. It's all a package deal.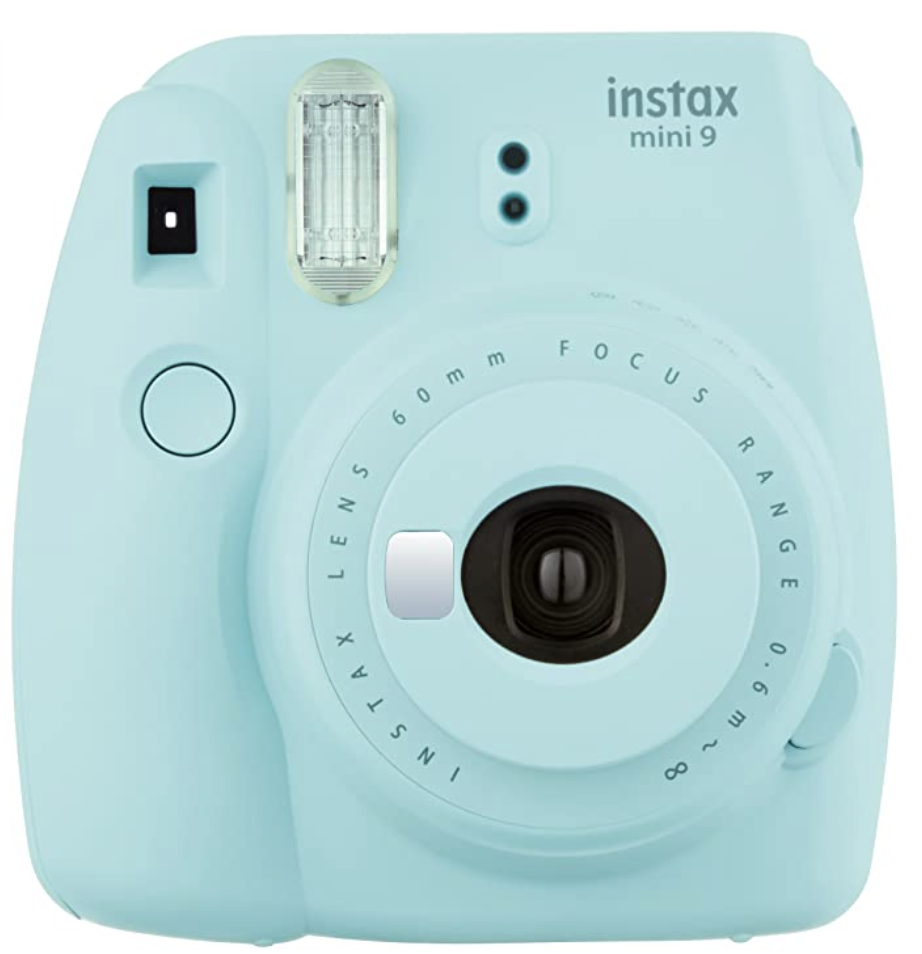 Istax Mini Ice Blue Instant Camera: $83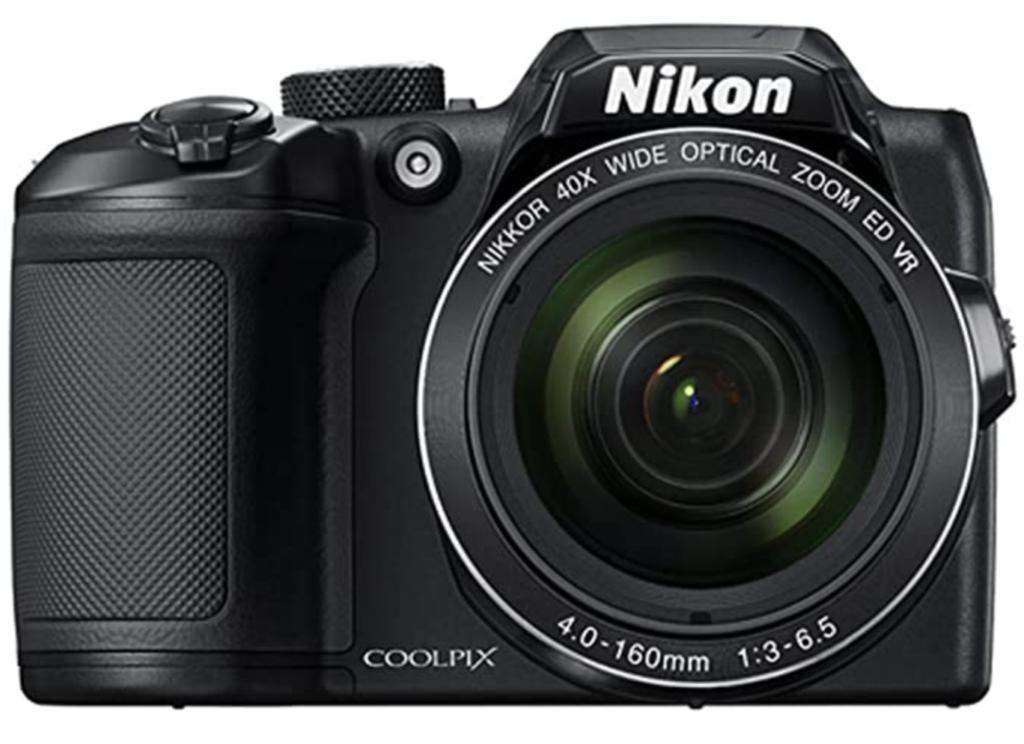 Nikon Camera: $359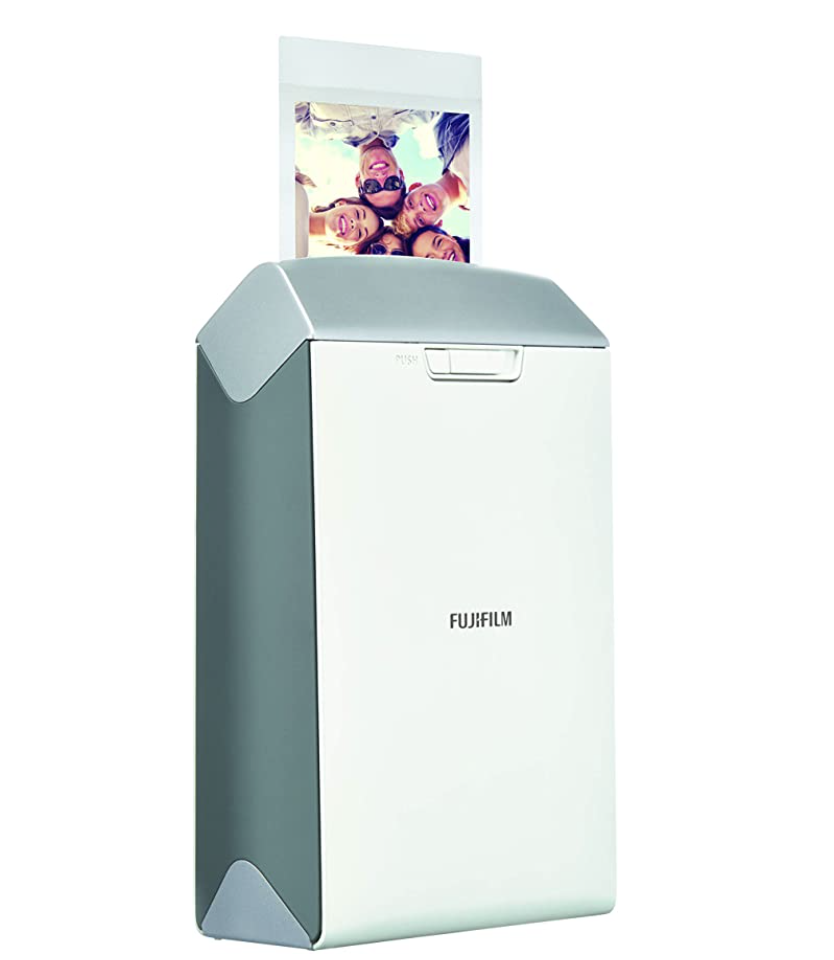 Instax Mobile Printer : $228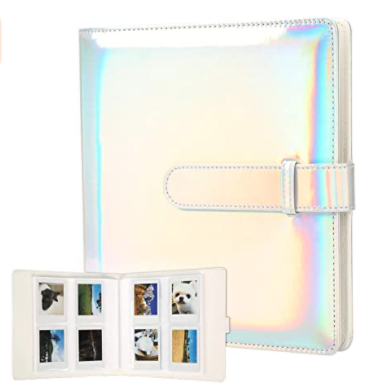 Photo Album for Fujifilm Instax: $13.99
"A nice plush throw blanket is always nice, as are scented candles or cute mugs. I'd basically want anything that can make every day a little more fun or pleasant," said Brianna MacFarlane, senior, University of Michigan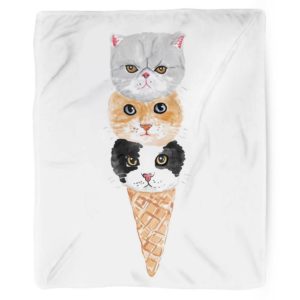 16. Jewelry (Obviously)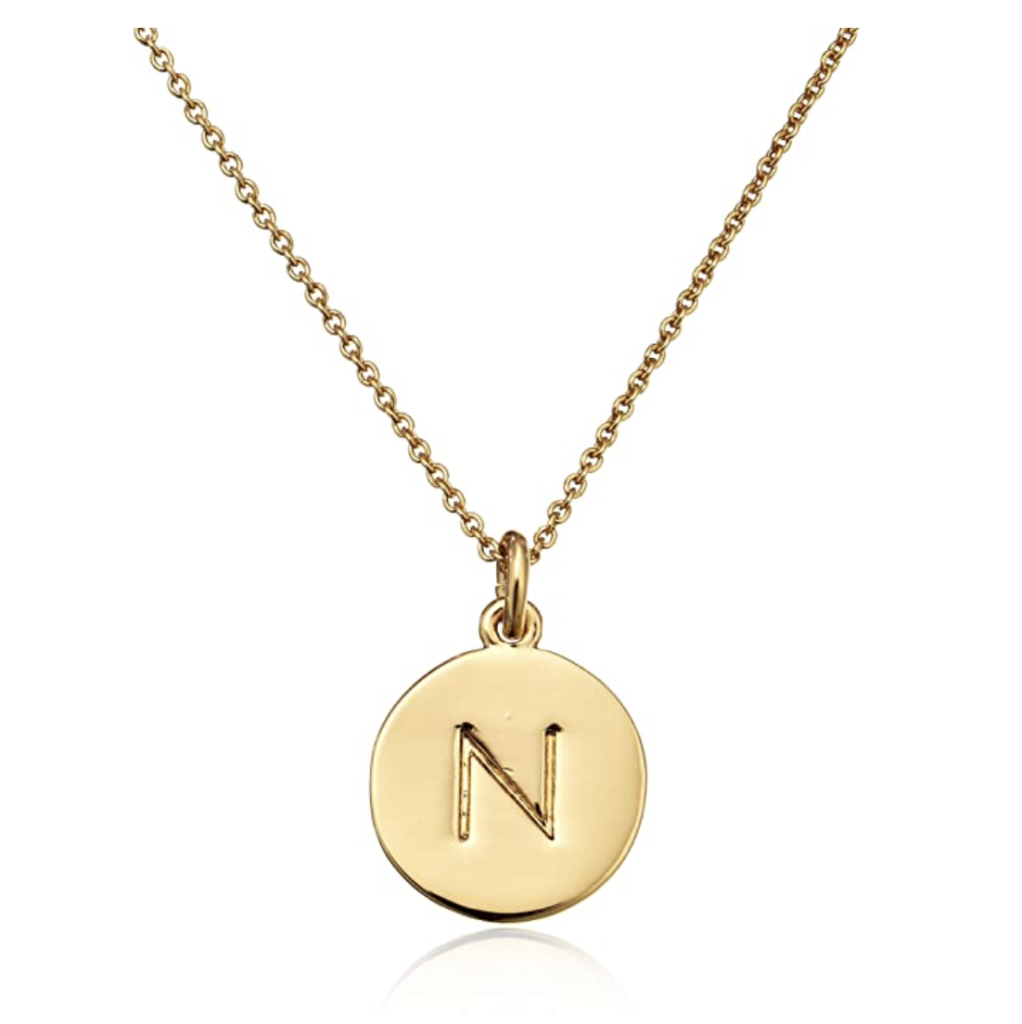 Kate Spade Gold Tone Pendant Necklace: $98
A Valentine's Day gift classic, a thoughtful piece of jewelry will make her think of you every time she wears it. Not sure what style she likes most? Troll your girlfriend's Pinterest page; she probably already invited you to take a look but now is when it will really come in handy. She pinned it for a reason.
Or make an account and check out the gift ideas for women. You can even indicate a price range you'd like to spend. We swear we won't tell anyone that you're secretly FootballGuy67. If you really can't figure it out, a sure bet is a pendant with her initial. You can't mess this one up.
"My boyfriend David gave me a personalized silver necklace with our anniversary written out in Roman numerals. Since we're in a long-distance relationship, it's nice to have something obvious that reminds me of him instead of a heart or something else vague," said Scarlett Dunkley, Junior, Florida State University
"The classic gift is a stuffed animal with a necklace hanging around its neck," said Emma Hall, Sophomore, University of Southern California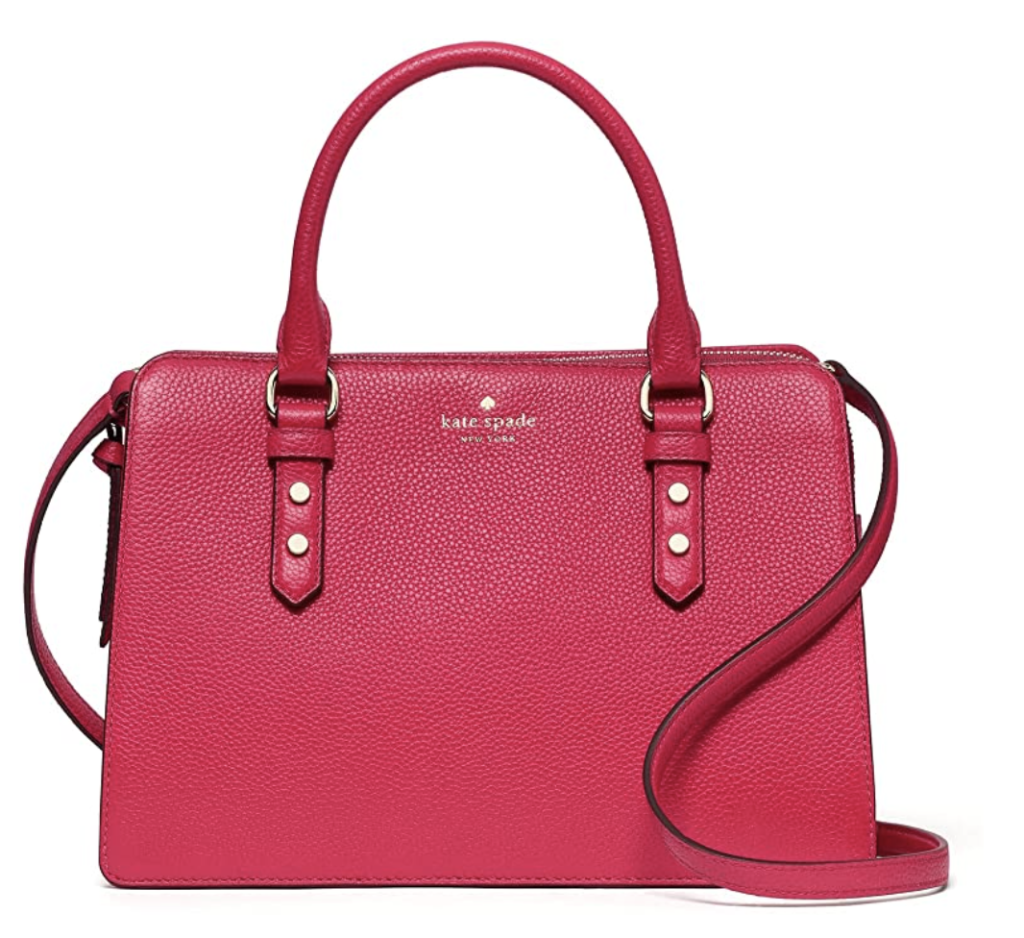 Kate Spade Shoulder Bag: $179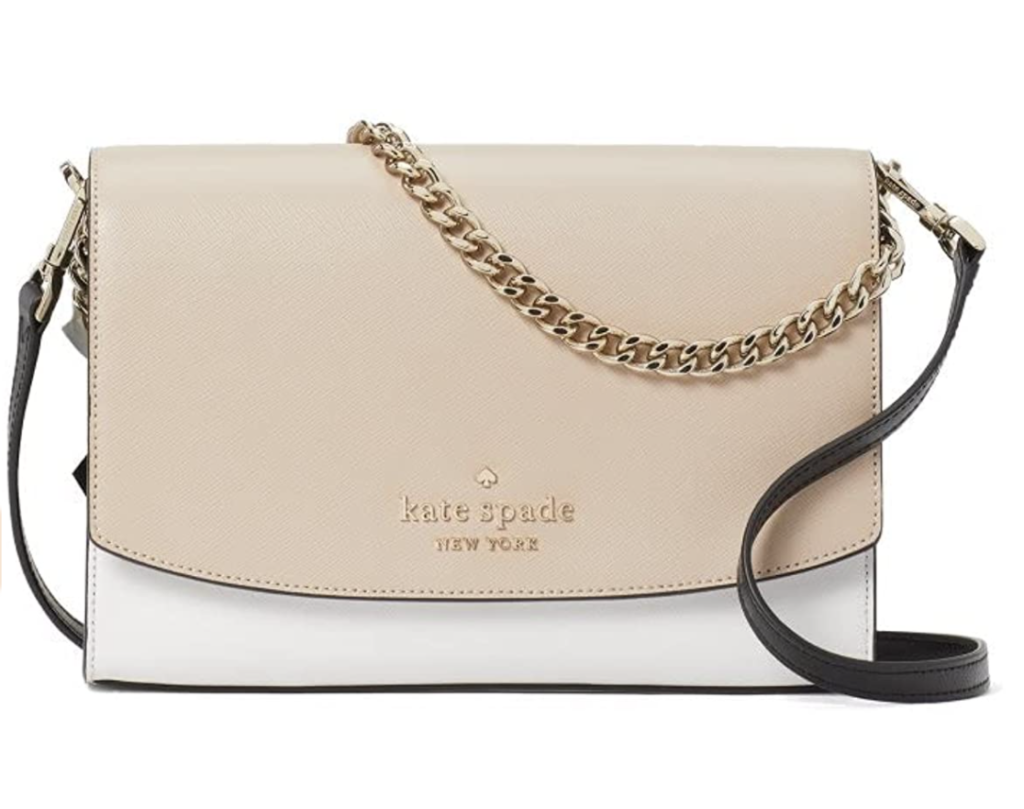 Kate Spade Convertible Cross-Body Bag: $93
Do you love giving your girlfriend compliments? She loves getting them. And boy will those compliments be flooding in once you get her a hot new handbag. If she's a fashionista she'll be impressed that you went above and beyond to get her the latest, cutting edge styles as your gift.
Talk about one of the best birthday gifts you could ever get. "I rarely ask for them, but a handbag. I love bags. Bags are my thing, I would love to get one," said Jordan Rose, Senior, Spelman College.
If she needs more room, try a chic tote instead.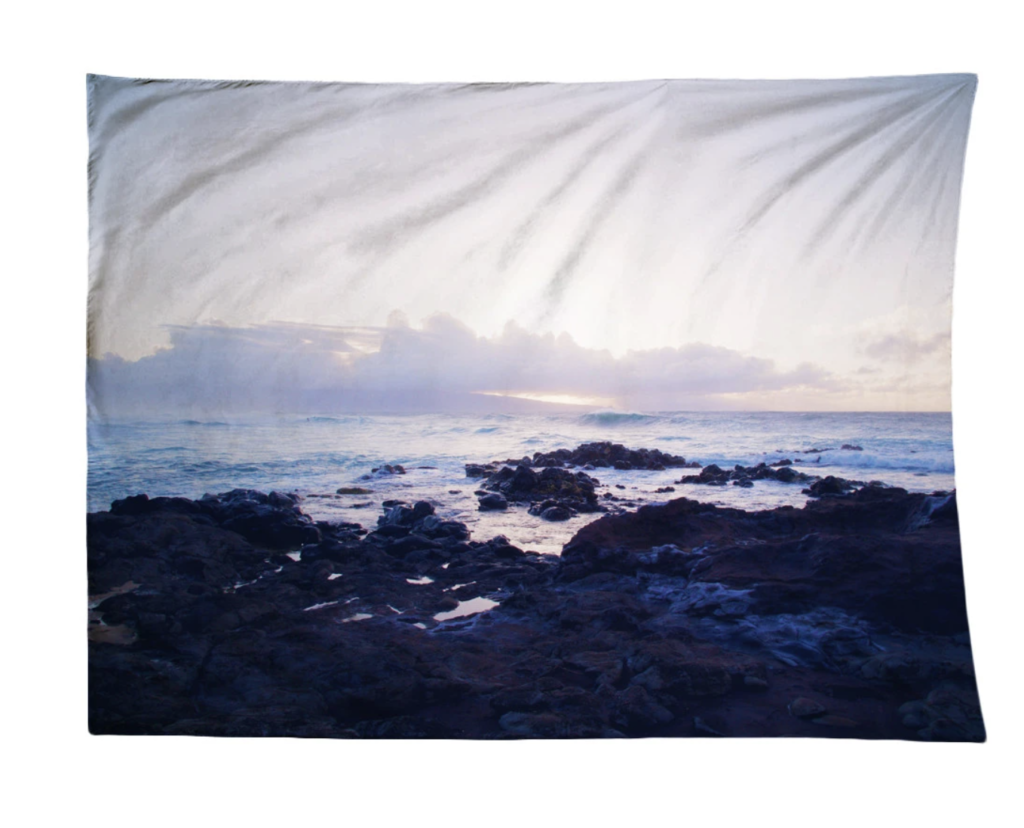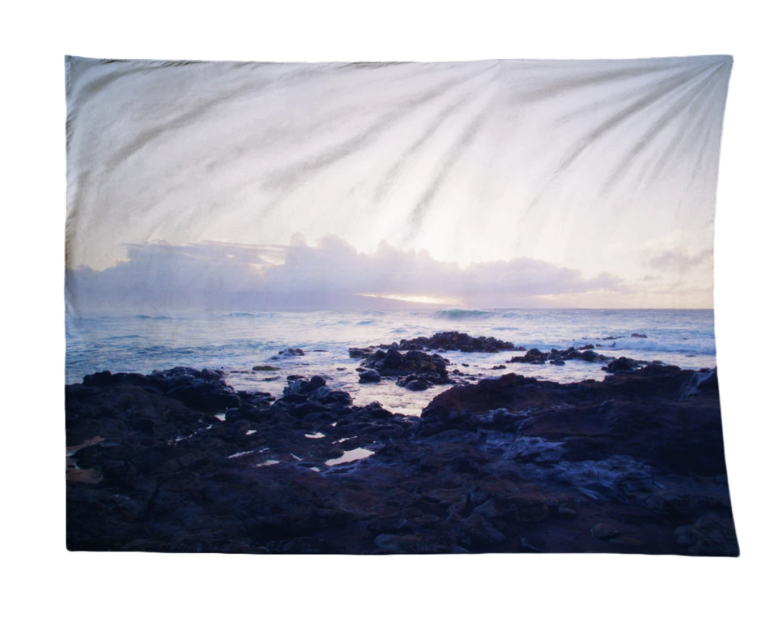 If you're always over her place, why not show your her how much you appreciate her attention to detail? Try some fun home decor: a cat blanket, a colorful tapestry or a new colorful duvet is a the best gift for your girlfriend to leave her wrapped up in you and thinking of how thoughtful you are 24/7. You can't go wrong with any of these top 10 apartment accessories either.
19. Concerts Together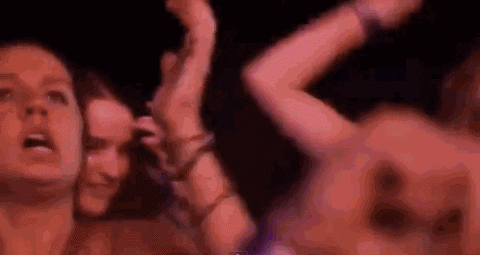 "My favorite gifts from him are the ones where we can make memories together at a concert or salsa dancing lessons," said Shayna Sanderson, Senior, American University
"I'm all about the experience… Like a concert and he paid for the tickets or a day trip in the city," said Ellen Maple, Freshman, Nursing Major, Penn State University
Is she obsessed with Pentatonix like every other a cappella fanatic? Thought so. Get a pair of Pentatonix tickets stat. Has she been gushing about Adele? Hello? Get her tickets for her next concert and surprise her with them. If she's a real audiophile, show her you've been listening (see what we did there?) and rock her world with some serious headphone swag or even color-changing speakers.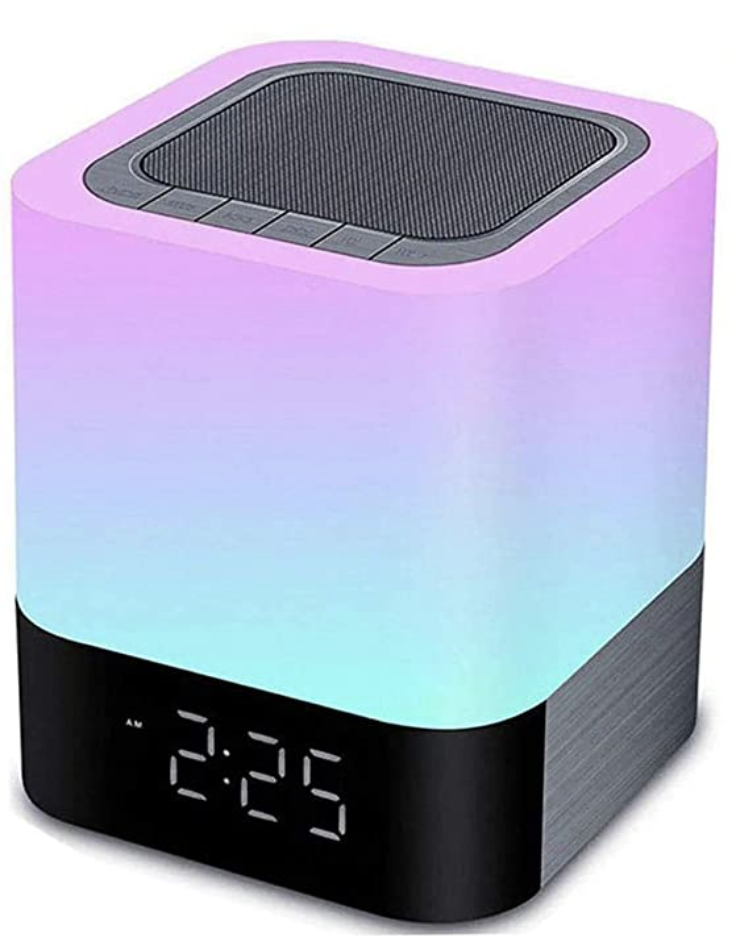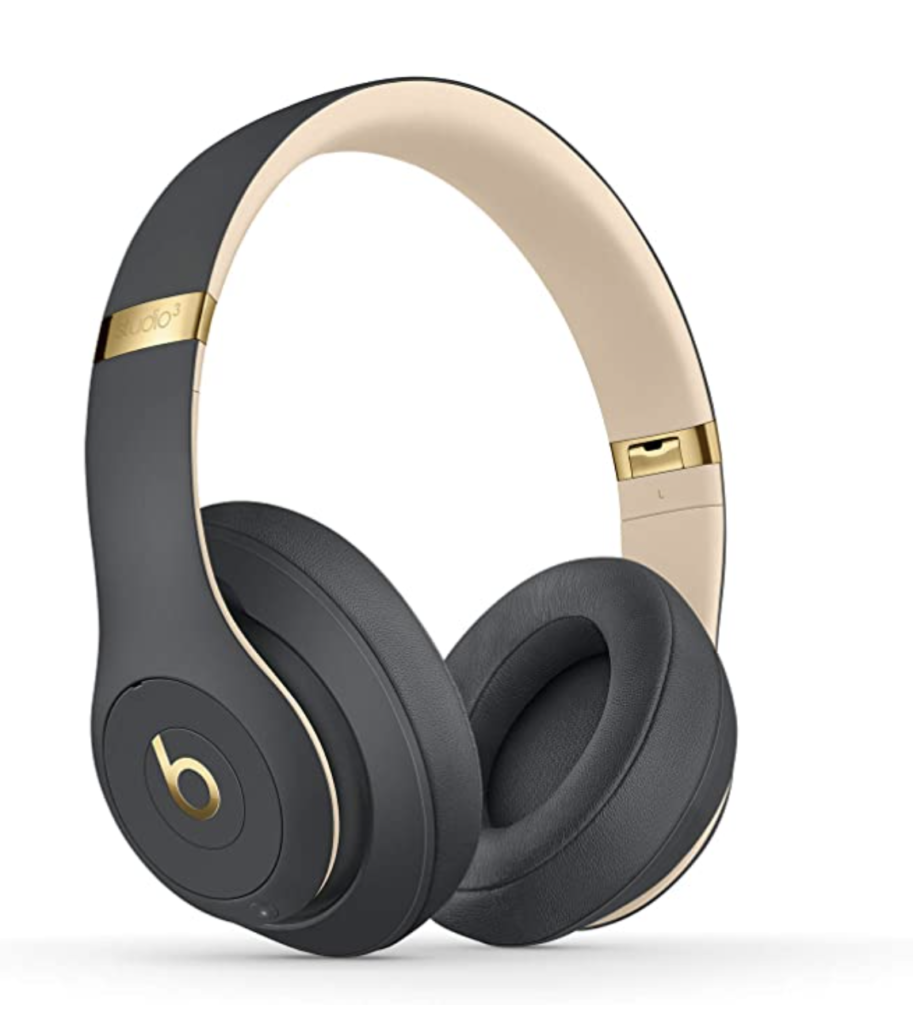 Beats Studio3 Wireless Noise Canceling Headphones: $150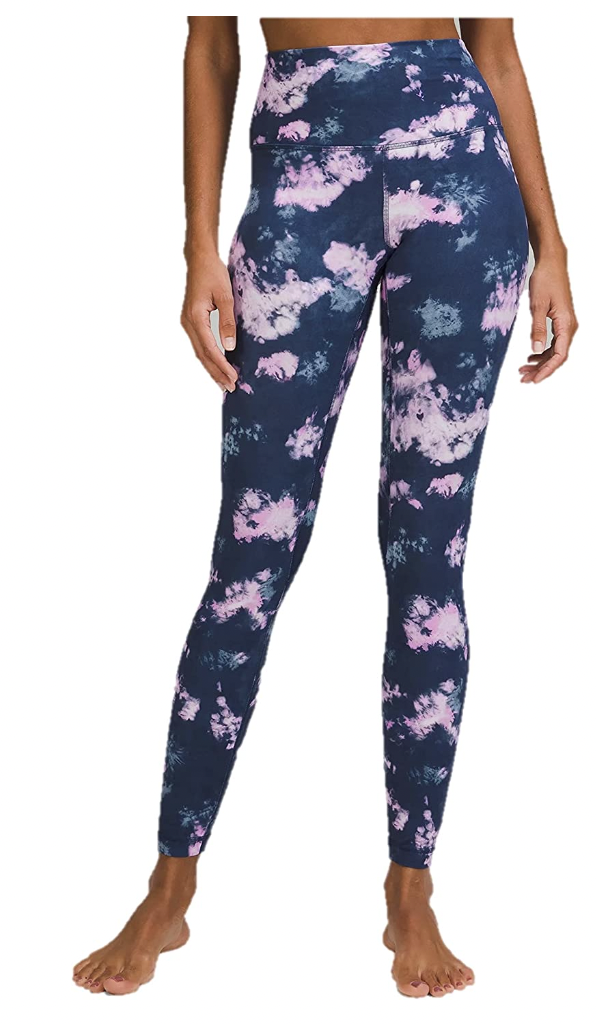 Lululemon Align Full Length Yoga Pants: $98
The key to a peaceful relationship is mindfulness…is what every yoga will tell you. She's been trying to get you into yoga for months; nows your chance to show her you've been listening.
Tell how impressed you are with her Firefly pose by getting her some of the hottest yoga essentials like a lululemon mat. Then take one step further and sign up for a class together. Get ready for a whole new outlook on life and love.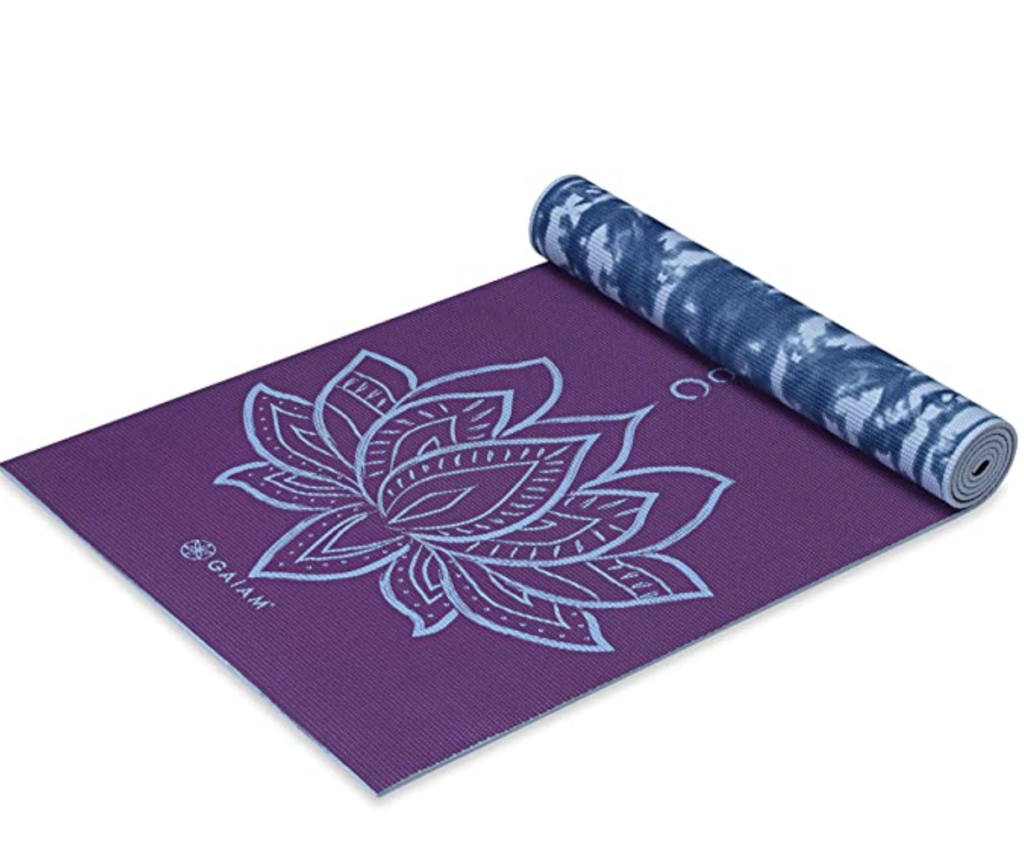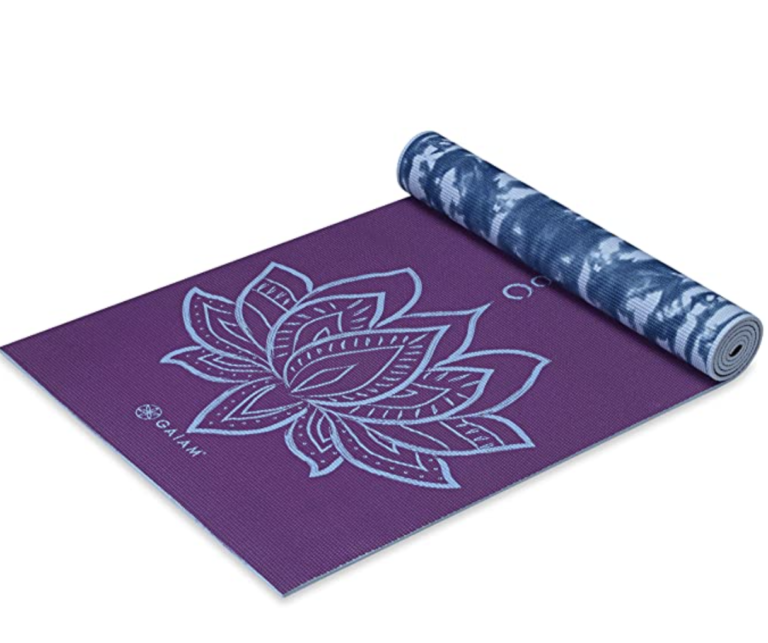 Yoga Mat:
$32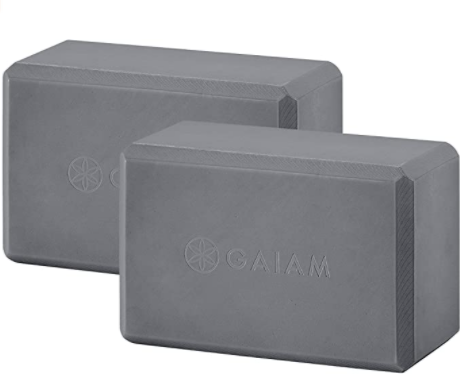 Gaiam Essentials Yoga Block: $19
Let her think about you every time she snuggles up on her couch. The gift of warmth is truly priceless. Well, not exactly in this case because a cozy pillow does cost money. But even if you're on a budget, you can swing this one.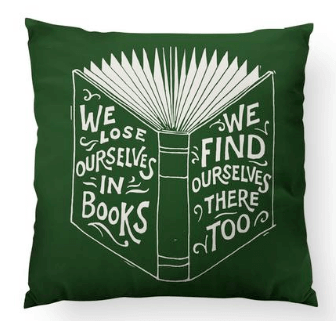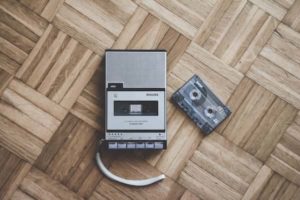 "Honestly if a guy took the time to bake me cookies or make me a CD of songs he knows I love, I would be really happy with that," said Rachel Dickerman, Senior, Michigan State University
A mix CD gift is timeless. And it pairs beautifully with just about any gift on our gift list. No matter the platform, a playlist shows you put thought into her favorite tunes. These Memorex CDs
should do the trick for an old school gift for your girlfriend.
Or make her a Spotify playlist if she doesn't have her car on campus. Not sure how to even make a playlist these days? Here's how to get the hottest love songs for your girlfriend on a casette tape:
Bonus: Weekend Getaway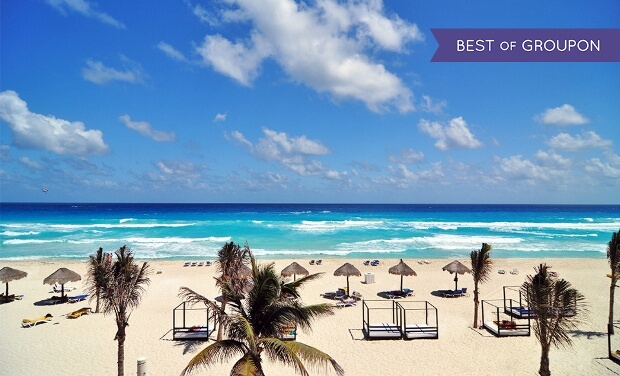 "If he planned a road trip for us with some Groupon
deal to a city nearby I would totally melt." -Kristin Waltiere, Senior, Hofstra University.
"I would like something that was thoughtful, like a trip for the two of us or something that showed me he took the time to think of," said Madelyn Guerra, Junior, University of Texas at Austin
"I tend to prefer experiences over physical items, so for me the perfect gift would be like a beach day trip or concert tickets. Something we could do together and remember," said Sam McCulloch, Junior, Statistics Major, Virginia Tech
Think a bed and breakfast escape or vineyard day trip. Maybe it's a tour through a historical part of town. Just a small escape will make her day extra special —it's also perfect for an anniversary gift..
OR Surprise Visit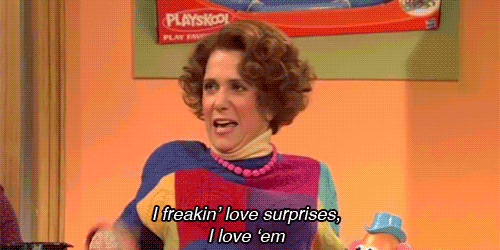 If you're in a long distance relationship, the gift is right at the palm of your hands-in fact, it is your hands. Tell her you're way too busy/tired/constipated to visit her during the holidays and then BAM, show up at her door with flowers and you become the best gift of all. In the days leading up to your visit, have her fall in love with you all over again with the sappiest gift of all–love letters.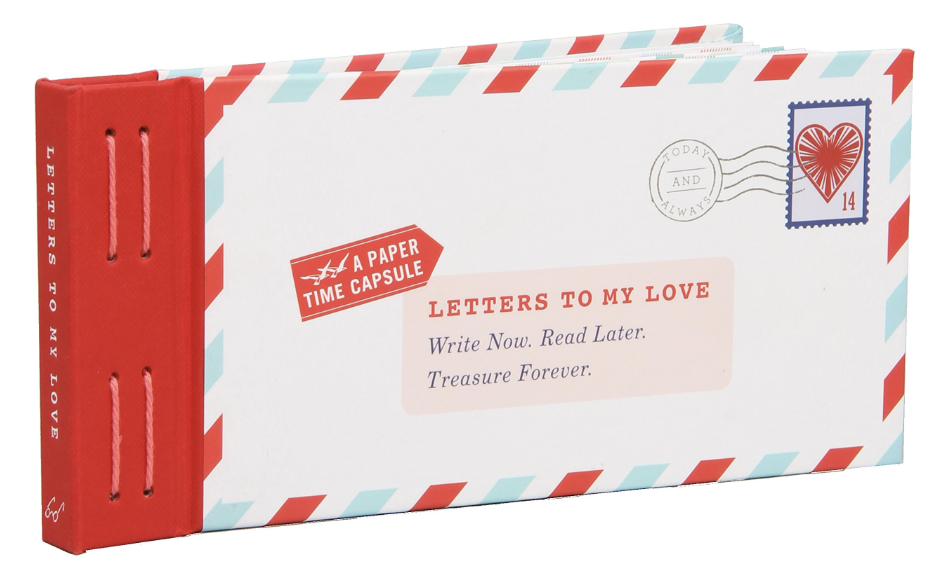 Letters to My Love: $13
2021 brought more COVID-19, political angst and shifting cultural ideas than we thought possible. But one thing remains the same – you still eventually need to get your girlfriend a present that she'll love. Are you still struggling to find a Christmas, Hanukkah or birthday gift for your girlfriend?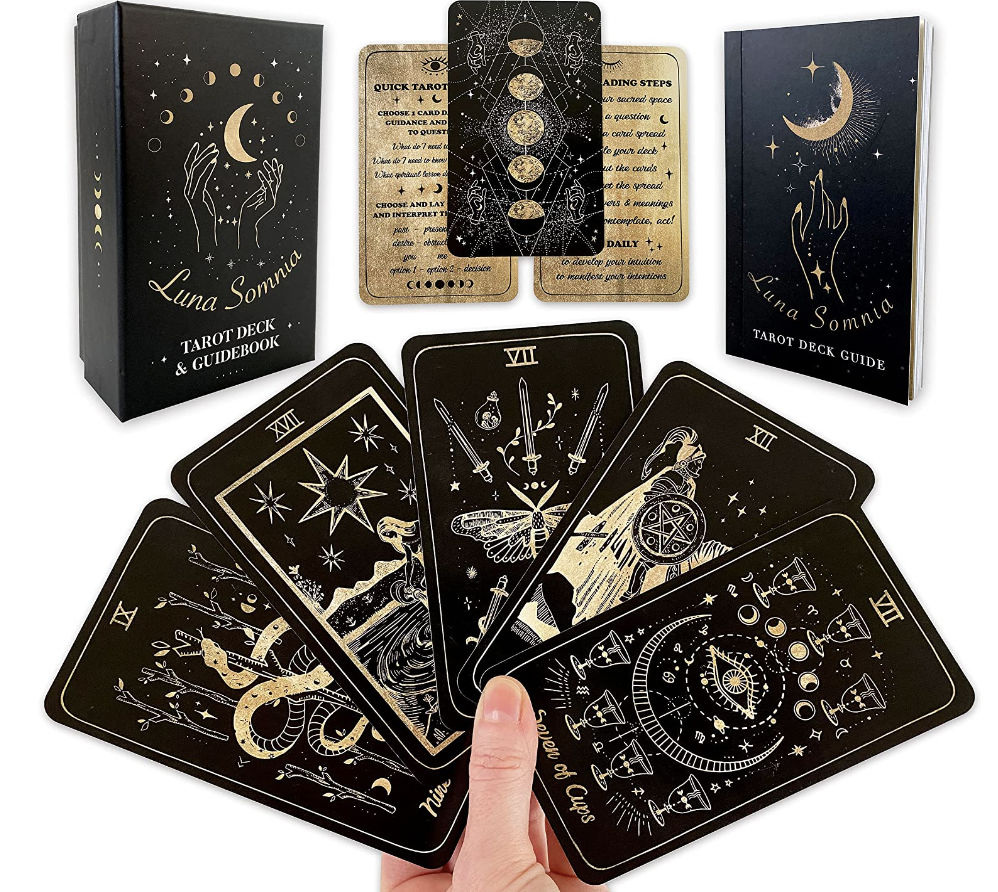 Look to the stars to see what your future looks like together. She's always wanted to get a tarot card reading done. Now she gets to be in control.
Does your girlfriend love staying on top of the latest fashion trends plastered all over TikTok? Help her keep her closet fresh this holiday season.
"Bucket hats with cute designs are making a comeback. I've always wanted a frog one," UCLA sophomore Nikki Wolin said.
Maybe you'll get lucky and your girlfriend will even model her new hat for you.
Sure, you could buy your girlfriend a nice smelling perfume from Bath & Body Works. But she'll appreciate the ability to create her own perfume even more.
"I like giving gifts, but I don't love receiving them. But with make-your-own kits, I get to explore your creativity and make a look that we both like. Plus, they can be used in conjunction with a planned date. It makes everything creative and cool," said Loyola Marymount junior Michelle Chang.
This gift will let her flex her creative muscles and create a product you both get to enjoy
Sometimes, a girl just wants a practical gift. Can you blame us? A humidifier will keep her room from drying out.
"It's something I wouldn't buy for myself but it would be so helpful in the winter, so I'd love if someone bought me one. You know, you gotta keep the sinuses moist," said UMass Amherst junior Ria Deshpande.
Your girlfriend will think of you every time she feels her soft, velvety skin.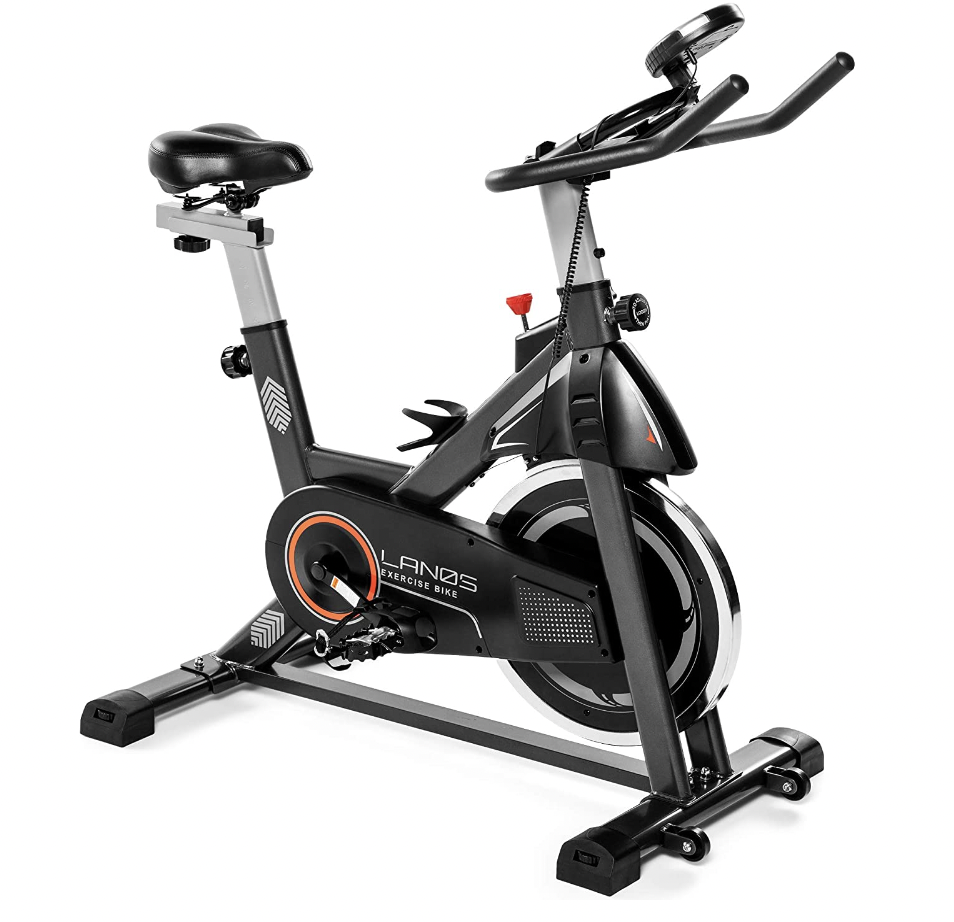 If your girlfriend likes a nice #GymSesh, chances are COVID-19 gym closures really stopped her from getting the sweat she truly deserves.
"With Covid still around and restrictions in place, some people may not have access to their local gyms. Therefore, at home workouts have become the norm as of late. Although any piece of workout equipment would be great to use, I would recommend an exercise bike because it allows you to get in a full body workout in the comfort of your own home," said College of Staten Island junior Alexandra Fuca.
Buy her a piece of exercise equipment so she can work out safely in the comfort of her own home. Bonus: you can hop on when she finishes so you don't have to trek to the gym, either.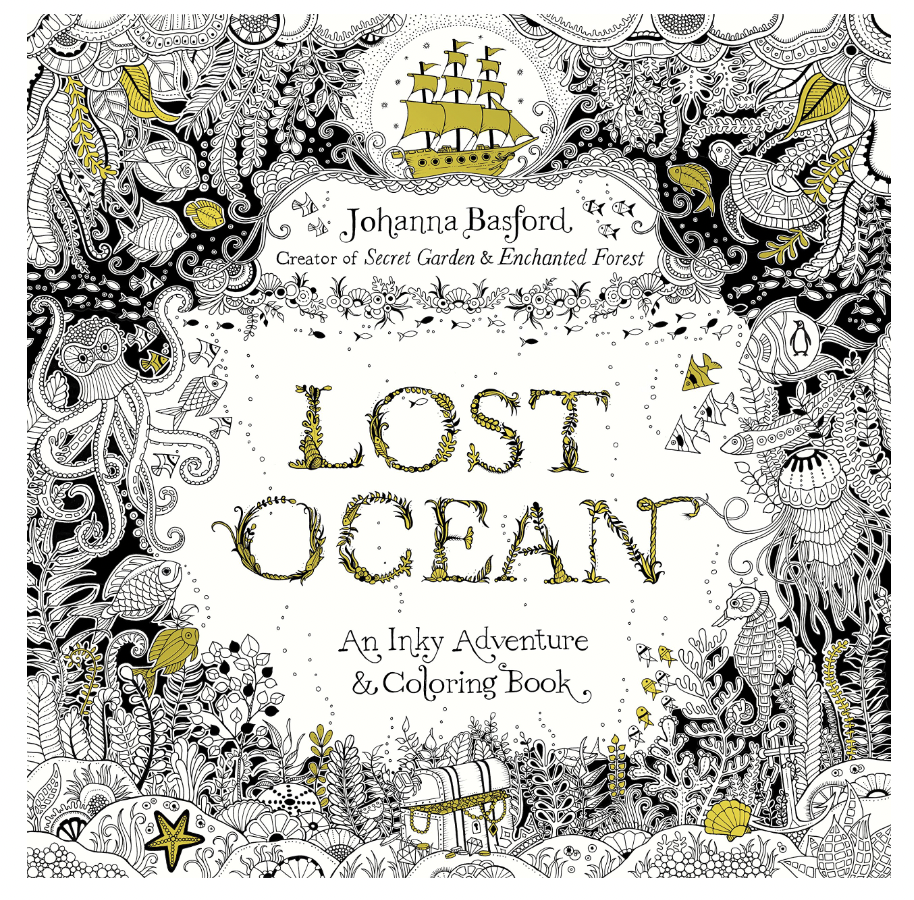 Remember when everyone bought an adult coloring book in 2015? This relaxing, fun activity will still calm your girlfriend's nerves six years later.
"I think having a coloring book helped calm me down during quarantine because I would overthink and coloring while listening to music was relaxing to do," said Rutgers University senior Kimberly Hansen.
If it could help her survive quarantine, it can help her survive anything.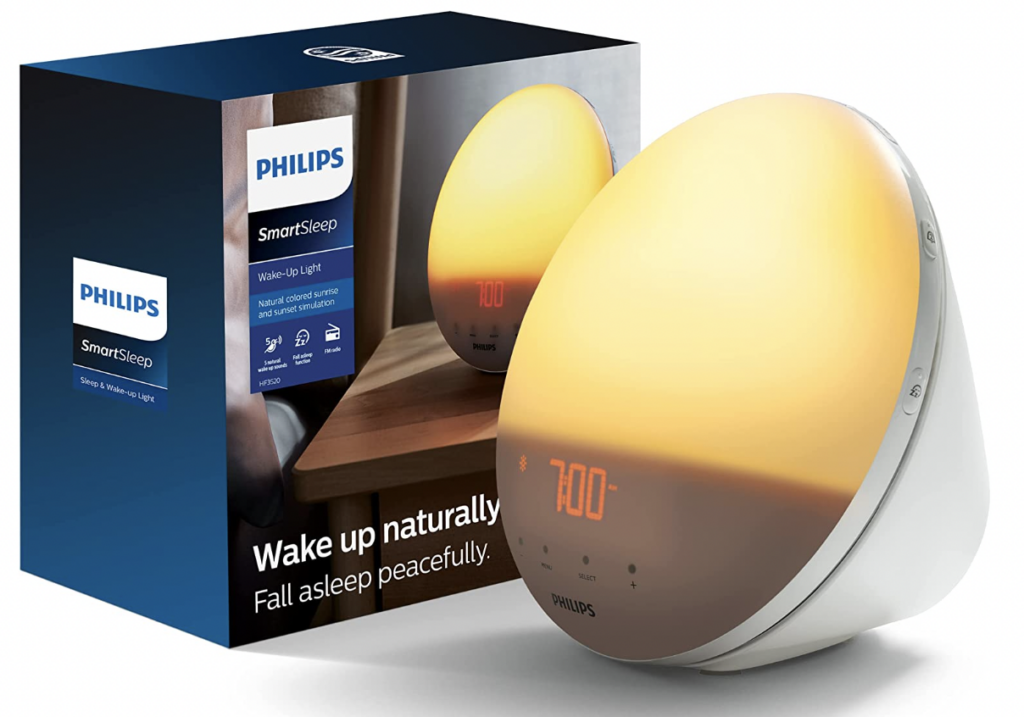 Nobody likes waking up. Especially if it's for an 8 a.m. Biology lecture. Your girlfriend can wake up to a (simulated) sunrise and natural sounds and start her day off on a positive note. Then you won't have to deal with a grumpy girlfriend. Win win.
As much as you bite your tongue, we all know you don't like when your girlfriend takes your comfiest hoodie as she leaves your dorm room. Buy her the same hoodie so you can both appreciate the coziness only a great sweatshirt can bring.
"I have a ton of pull over hoodies and crewnecks but to have a zip up hoodie from my boyfriend that I can use this upcoming fall and winter would prevent me from stealing from his closet," said St. John's University senior Jessica Leathers.
You can even personalize it with a spritz of your cologne so wearing it feels just like the real thing. You know your girlfriend will be thinking of you all day when she zips this hoodie.
If anything good has happened within the last few years, 90s fashion making a comeback definitely tops that list. Every TikTok star and their dog has a cross-body fanny pack. Make sure your girlfriend stays on top of the trends.
Any gift you can make personally for your girlfriend will definitely sweep her off her feet. Buy her merch from her favorite artist and create a Spotify playlist that matches. Check out College Magazine's monthly Spotify playlists for inspiration.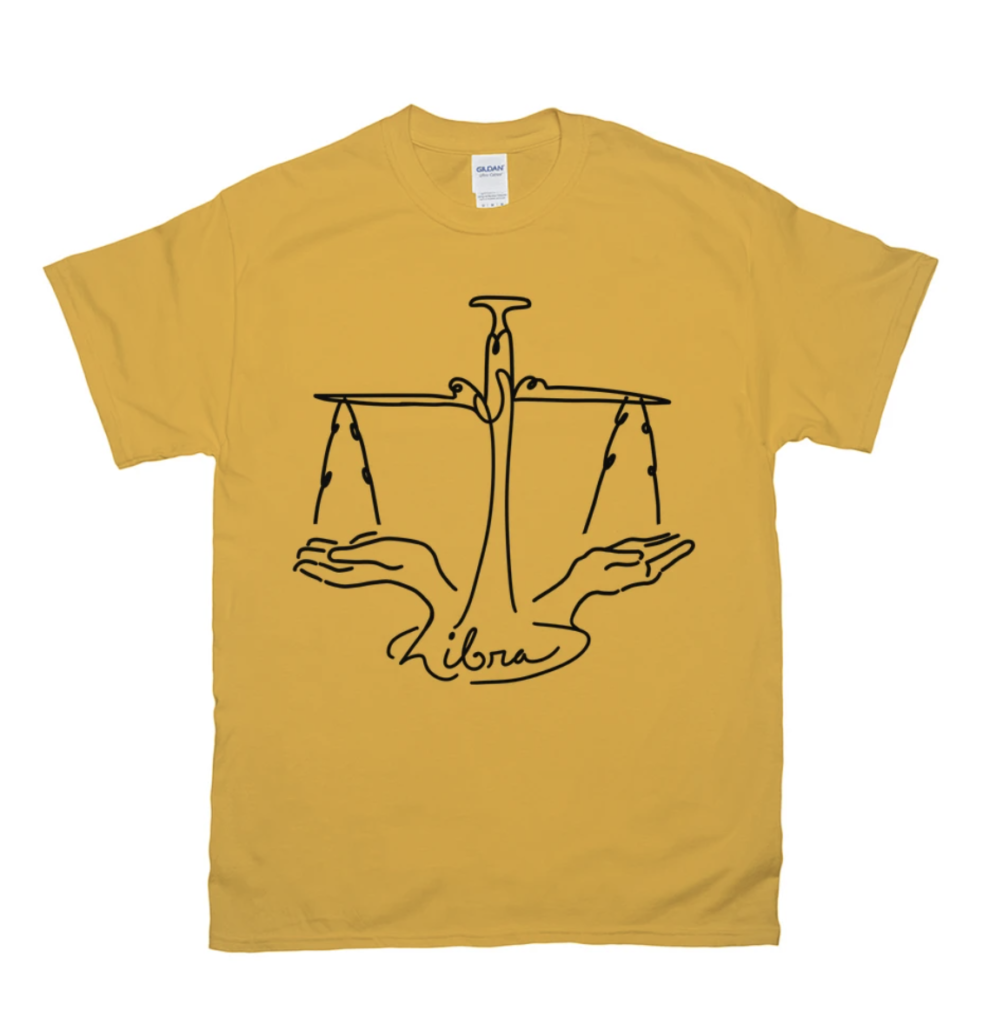 If your girlfriend looks to the stars for answers and asked you the exact time and location of where you were born, check out College Magazine's Horoscope Collection. Don't forget to ask her horoscope loving bestie for your girlfriend's sign. She'll love to rock a t-shirt that describes her perfectly.
Read on for 10 more gifts your girlfriend wants in 2020.
33. Quality time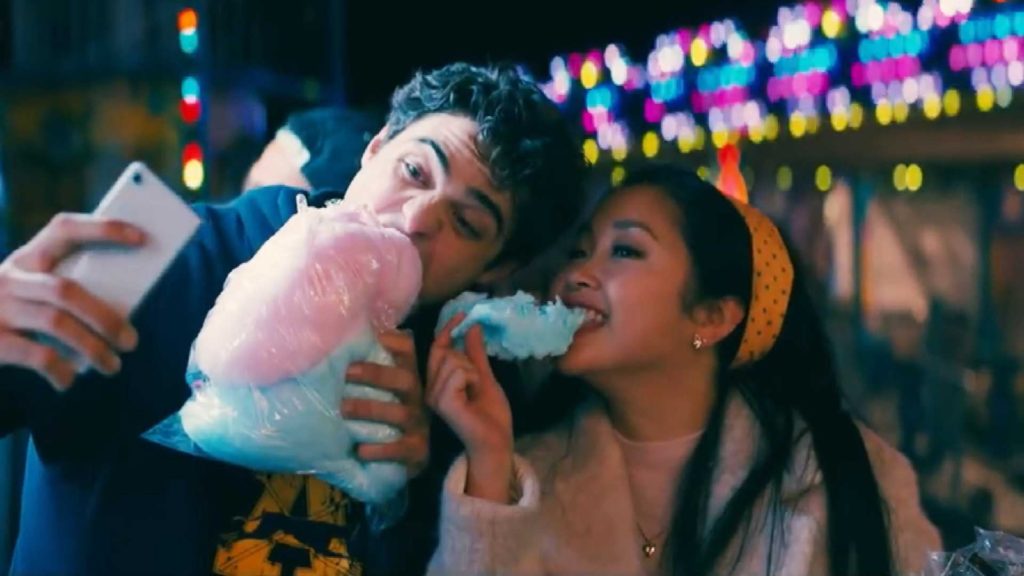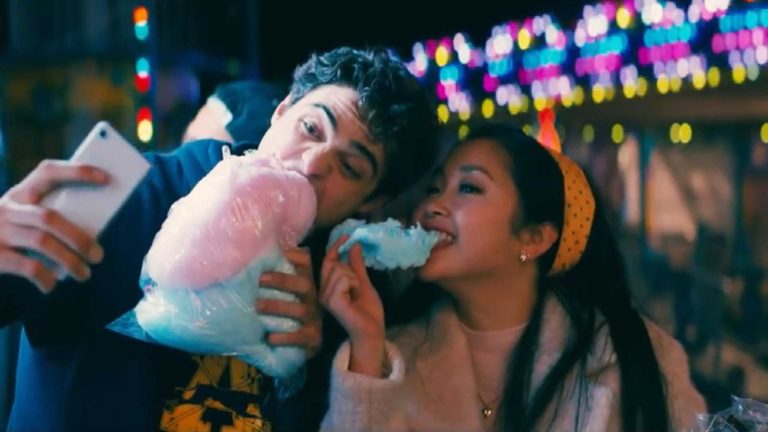 What girl doesn't love spending time with her significant other? You can't go wrong with taking the time to hang out with her and give her your undivided attention. Bonus points if you offer to learn about one of her favorite hobbies. "Without a doubt the best gift my boyfriend could give me this year would be agreeing to learn TikTok dances with me with minimal grumbling," said Kristen Chavis, junior at San Francisco State University. Spending time doing the things she loves most—even if you don't particularly love them yourself—shows that you really care about her and her interests. Who knew you could use the WAP dance challenge as a romantic gesture?
34. A funny thrift store find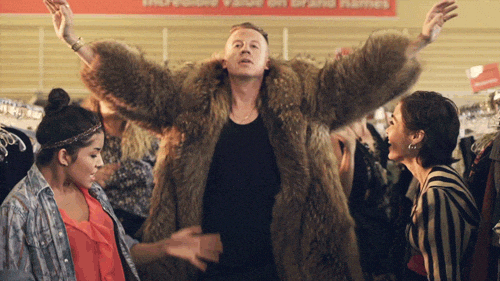 Sometimes nothing can make your significant other happier than a weird t-shirt she found at the thrift store. Goodwill makes a great gift shop, especially if your girlfriend's entire wardrobe consists of grandpa clothes.
"My favorite gift I've gotten…it's this shirt that says 'Abraham Drinkin'' that he found at a thrift store. He was like, 'I think you'd really like this shirt' and I did so he bought it for me. Just a little corny shirt because I love corny shirts like that," said Caitlyn Clouse, junior at Drake University.
A quirky thrift store item makes the sweetest gift. All of those uncommon goods just like to pop up in there, so don't be afraid to deep-dive. Show her that you not only understand her sense of humor, but you also love it.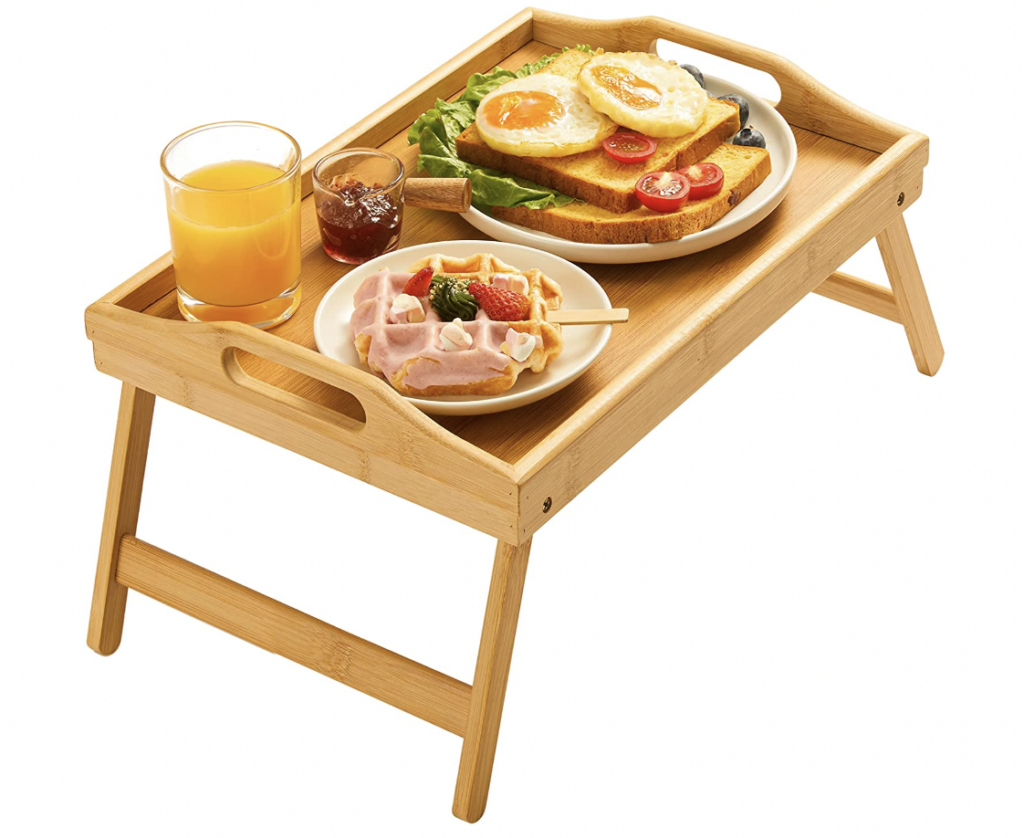 Pamper your girlfriend by making her mornings a little bit easier. Get up early, whip up her favorite breakfast meal and bring it to her in bed. If she needs caffeine to get going, treat her to a latte from her favorite coffee shop. "Sometimes in the morning [my boyfriend] will get me coffee from my favorite place. It's my favorite because I don't have to pay for it myself and also I can just stay in bed and not have to drive there," said Sarah Hutchison, a student at Drake University. Even just Venmo-ing your girl a few dollars for a coffee or sending her a Starbucks gift card when you know she has a stressful day ahead of her can brighten her morning.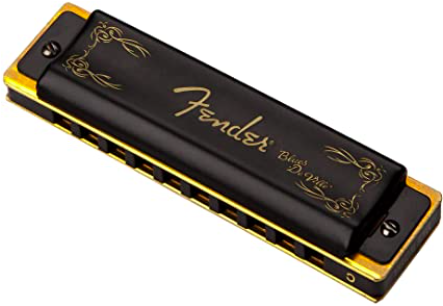 Fender Blues Deville Harmonica: $39
Music can speak volumes, especially when it comes to love. Giving your girlfriend an instrument she wants to learn lets her know you want to celebrate her talents. If music runs in her family, she'll find this gift even more meaningful. "It was a harmonica just like the one my grandpa gave me when I was little. My grandpa passed away last year, and it meant so much to me because it represented a memory of my grandpa that I will always cherish," Shannen Rivero, junior at University of Central Florida. Maybe your girlfriend doesn't play music and instead she likes to listen to it. Consider getting her a record player, or if she already has one, her favorite album on vinyl.
37. A weekend getaway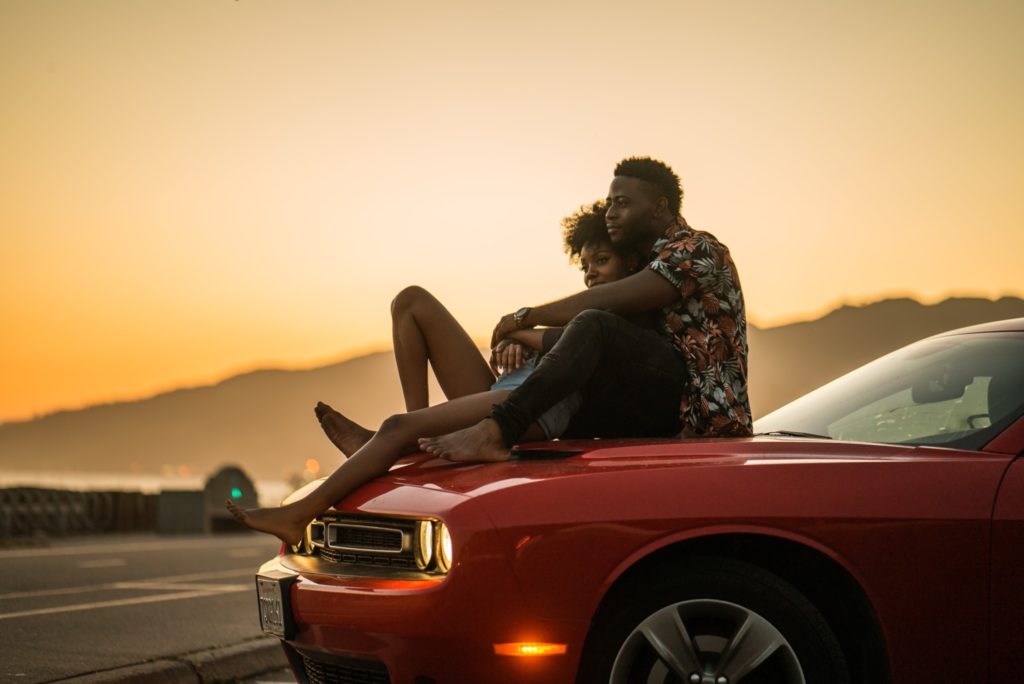 With all the stress of midterms going on and finals right around the corner, your girlfriend deserves a break. "Right now, I could definitely use a 'getaway' trip. A quick road trip to just spend time with him," Ladereka Christian, junior at Louisiana Tech University. Sweep your girl off her feet by planning a relaxing weekend just for the two of you. You don't need to break the bank to go on a short trip, either. Even just going on a road trip to see a national park, a historical landmark or a new city can help take her mind off things. We all just need to escape sometimes.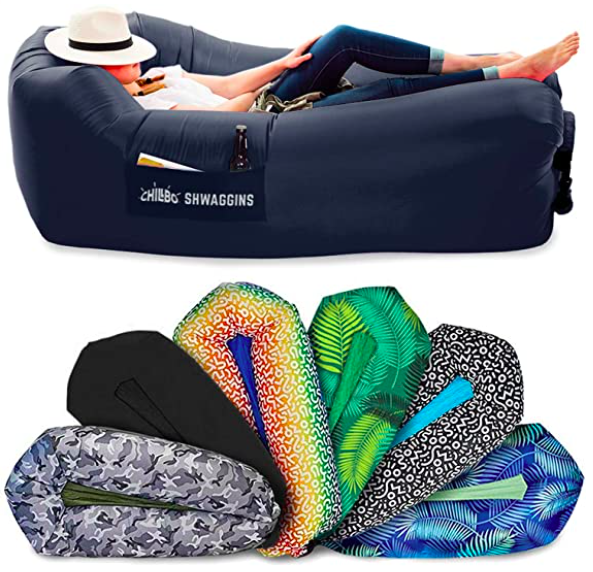 Chillbo Shwaggins Inflatable Couch: $50
Giving your girlfriend the gift of new camping equipment means the two of you can go on an amazing outdoor adventure together. Get her a new tent, a backpack or even a mini cooking set to take your camping trips to the next level. "The best gift my boyfriend gave me is that he built a bed in his car for us to go car camping. And I guess, his love and affection as well," said Gabrielle Vultaggio, senior at SUNY New Paltz. If a bed won't fit in your car, consider a portable hammock—the double nest size makes it easy to cuddle. Finally you'll get to cross sleeping under the stars off your couples' bucket list.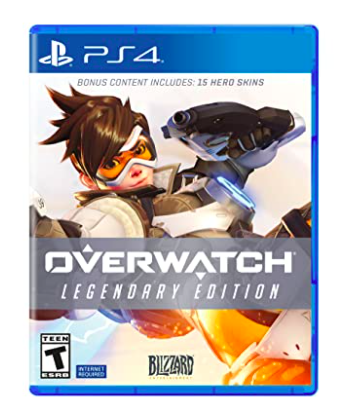 Overwatch Legendary Edition – PlayStation 4: $42
Whether your girlfriend considers herself a gamer or not, video games almost always make for a perfect couples' bonding experience. Get your girlfriend that game you noticed her eyeing at GameStop. Or, maybe she wants to learn how to play one of your favorite games.
"Honestly I'd say anything that we could do together. For example, PC parts so we can upgrade the computer together and play together, a new game he could teach me, or even Overwatch loot boxes since he's getting me into it," said Sarah Hassan, junior at New York University.
With a multiplayer game like Overwatch, you could spend hours playing together. Sharing a hobby with your significant other will definitely take your relationship to the next level.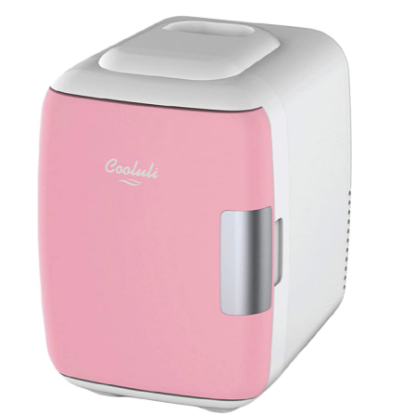 Cooluli Mini Fridge: $49.99
Girls who dedicate themselves to their masterclass beauty routine deserve an appropriate (and adorable) place to store all their makeup and skincare products. Help your girlfriend achieve maximum glowiness by getting her a beauty fridge.
"I would love to receive a pink beauty fridge from my boyfriend. It's been on my wish list for quite some time. I think it's super cute and a great way to store my skincare products," said Giovanna Seabra Maques, senior at the University of San Francisco.
Giving your girlfriend a beauty product will both make her routine easier and show her that you pay attention to her wish list. Noticing when she drops even the smallest hint always melts a girl's heart.
41. One of your hoodies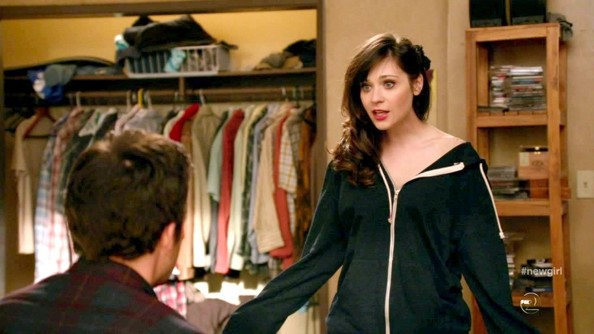 As the seasons change, your girlfriend will get chilly. Maybe this year your favorite sweaters don't need to mysteriously disappear from your closet. Give her one of your comfiest hoodies to keep forever so she doesn't need to steal. You can even set up a cozy date night to go along with it.
"During the summer, my boyfriend surprised me with one of his hoodies and a drive-in movie in his backyard. He got a lot of my favorite snacks and we ordered Chinese food and spent the night together," said Gabriella Attia, Long Island University graduate.
In a long-distance relationship? Even though it might not be quite the same as cuddling in real life, nothing says "I love you" like sending an item of your clothing in the mail will remind your girlfriend of you in the best way.
10 Best Gifts for Girlfriend 2019
Gift-giving szn has no start and no end. Birthdays, religious holidays, corporate holidays, anniversaries, half-year anniversaries keep you on the constant lookout for the next best gift for your girlfriend. Every girlfriend and every relationship is different, so you will find no one gift that suits every young woman out there.
Some girlfriends want quality time. "The most thoughtful gift he could give me would probably be a trip or experience together that he put a lot of thought into. Time together means a lot more to me than things," said Florida State University junior Paige Stephenson.
Other girlfriends want the finer things in life. "[I want] a Tesla. Just kidding, their love. Nah, actually a Tesla," said Duke University freshman Natalie Rincon. Some just want unlimited Netflix binges. University of Florida Tasnim Thakur wishes her partner would get her a 12-month Netflix subscription.
But all girlfriends, no matter their truest desire, want to know you put time into your gift. "Getting someone a good gift is about reading between the lines sometimes. Don't look for something grand, look for something that matters," said Columbus State Community College junior Zaham Nur. Make your next gift the best gift for your girlfriend. Ever.
Keep reading to nail down what we actually want with the 9 best gifts for girlfriend 2019.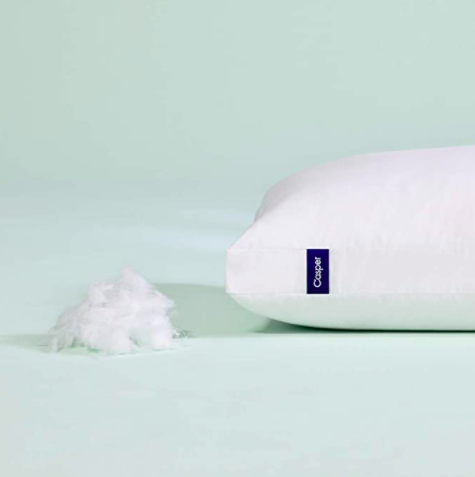 Casper Sleep Pillow: $58.50
Does your girlfriend get at least seven hours of sleep a night? Probably not, considering the CDC reported that more than one third of American adults are not getting enough sleep on a regular basis. Maybe that's because she's used the same lumpy, drool-stained pillow for a decade. How can she be expected to feel refreshed and ready for a new day with matted, sweaty bedhead?
The best gifts for girlfriends are the ones they never think to get themselves. "I would love a nice, comfortable pillow. No one ever buys those for themselves but I think it would be very sweet and practical," said University of Florida sophomore Sarah Ruple.
Your girlfriend deserves to rest her head on a luxurious pillow that her head sinks into at the end of a long day. That way she wakes up every morning energized and ready to seize the day. Throw in a silk pillowcase and goodbye bedhead, hello luscious locks.
43. Something She Actually Says She Wants
Apple AirPods with Wireless Charging Case: $189.99
Your closest friends and family yell "SURPRISE!" and your girlfriend immediately breaks down in tears—of sadness. You meant well, but you didn't realize all along that your girlfriend absolutely hates surprises with every fiber of her being. If your girlfriend says no surprise parties, then seriously—no surprise parties.
If your girlfriend sends you a list of items or flat out says, "I want tickets to the Jonas Brothers Happiness Begins tour," then take this clarity as a blessing. "I want something that I specifically ask for. I don't like to be surprised by gifts," said Florida State University sophomore Bethany Geltner.
Open up your ears, and whip out the Notes app on your phone. Your girlfriend loves when you listen—especially when she's flat-out telling you she wants the new AirPods with the wireless charging case to take on her runs.
44. Hometown Date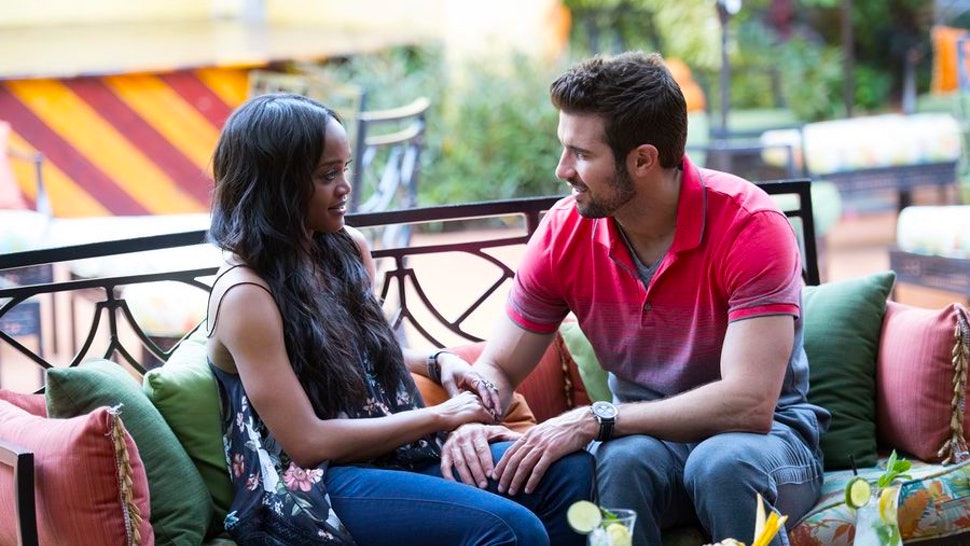 Your girlfriend loves your quirky personality and your need to throw out a pun in any and all situations. She loves how you treat her with respect and as an equal. Show her where it all comes from by taking her to your hometown.
Plan your hometown date a la Bachelor style with a lighthearted activity just the two of you, and set aside time for her to sit down with your family and hometown friends so she can get to know them.
"My boyfriend taking me to his hometown and just showing me around, any and all money for the plane tickets aside," said University of San Diego freshman Daniella Brunetto. "I just want to meet his family and dog, hang out with his old friends, and for him to take me to some of his favorite spots. Knowing that he let me in on those important parts of his life would mean a lot."
You are the best gift your girlfriend could have ever asked for—open up your life to her. Take her on a tour of your high school and show her your old locker. Show her the hospital where you volunteered for a summer and discovered you wanted to become a doctor. Show her your true self so she feels like an important part of your life.
Kylie Jenner Lip Kit: $25
Regardless of whether or not you believe Kylie Jenner is a self-made billionaire, one thing is for sure: She sells a lot of lip kits. Anything related to the Kardashian-Jenner clan comes with controversy. Set aside your differences and give in to the craze of Kylie Jenner Cosmetics.
"I wish my boyfriend noticed I wanted Kylie Jenner lip kits but he can't stand Kylie Jenner or the Kardashians so anytime I even say Kylie he doesn't pay attention. I have to buy them myself," said University of Iowa junior Emma Eschliman.
Kylie Jenner Lip Kits often sell out in seconds. Go into this with a game plan. Find out what kind of lipstick she likes. Is she into Matte or Velvet finishes? Or does she prefer Glosses? Nail down exactly what you plan to buy before Kylie announces the product drop on Twitter—otherwise you will miss out and need to wait until the next drop hits.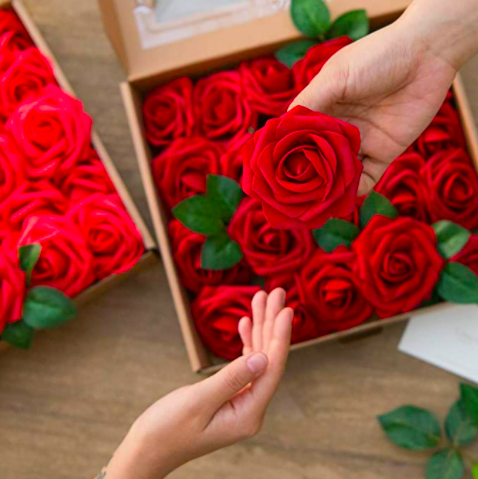 Premium Roses, Medium: $23.99
Whoever said diamonds last forever and flowers die did not live in 2019. If you pay any attention to influencer's Instagram ads or posts around major holidays, you will likely see a box of perfectly-lined roses in their most gorgeous bloomed state. Spoiler alert: These flowers last for 365 days a year. Thank you, modern technology.
And guess what? This is truly one of the best gifts for girlfriend, because lots of women want them but don't want to ask you for them. That defeats the purpose of getting flowers, after all.
"No one has ever gotten me flowers. Not that [my boyfriend] doesn't buy me thoughtful gifts, but he will only buy me gifts when we are out shopping and I see something that I want. It's a nice gesture to surprise me and show up to a date with flowers," said Rowan University senior Sarah Fisher.
"I would never in my life ask someone to get me flowers, but I've always wanted them," said UF student Elizabeth Heidrich.
"It's nice getting flowers as like a random appreciation and not for something specific," said FSU senior Reagan Kelly.
Lego Flower Bouquet: $57
The proof is laid out for you, partners. Your girlfriend loves receiving flowers. Get them for her on special days or even as a surprise when you pick her up for date night. If you really want to surprise her, opt for a bouquet of flowers with a twist. You can even plan a date night to put the LEGO bouquet of flowers together.
46. Something That Represents Her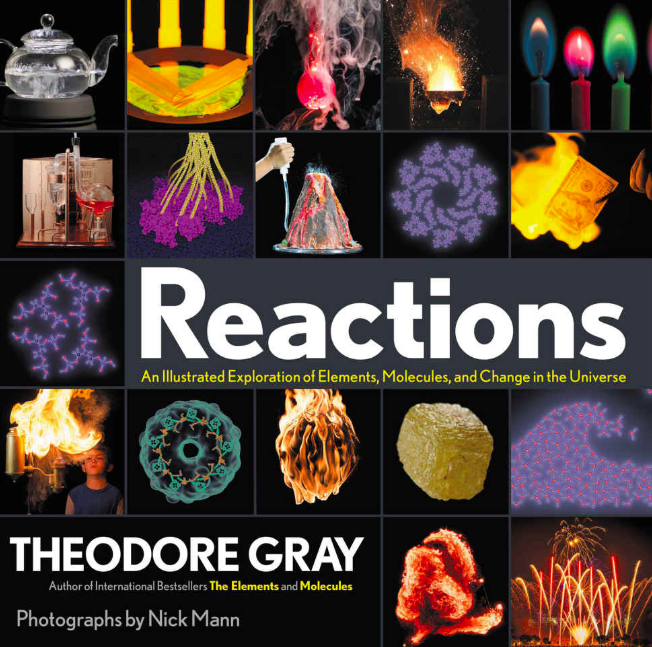 Reactions: An Illustrated Exploration of Elements, Molecules, and Change in the Universe: $20
No one girlfriend is the same. And she will know if you give her similar gifts that you gave your ex because Instagram is really not that hard to navigate.
"I think the most thoughtful gift that [my boyfriend] could get me would be anything chemistry related. I'm a huge science nerd and if he got me something that had to do with chemistry I would know that he put time and effort into finding a gift, instead of just getting me something generic," said University of Connecticut Chemical Engineering sophomore Catherine Odendahl.
If you know your girlfriend's interests and deepest desires, then you can think of the best gift for her. Find your chemistry-obsessed girlfriend a colorful coffee table book that shows different chemical reactions. Search high and low for the perfect briefcase for the girlfriend who you know will land a corner office in no time.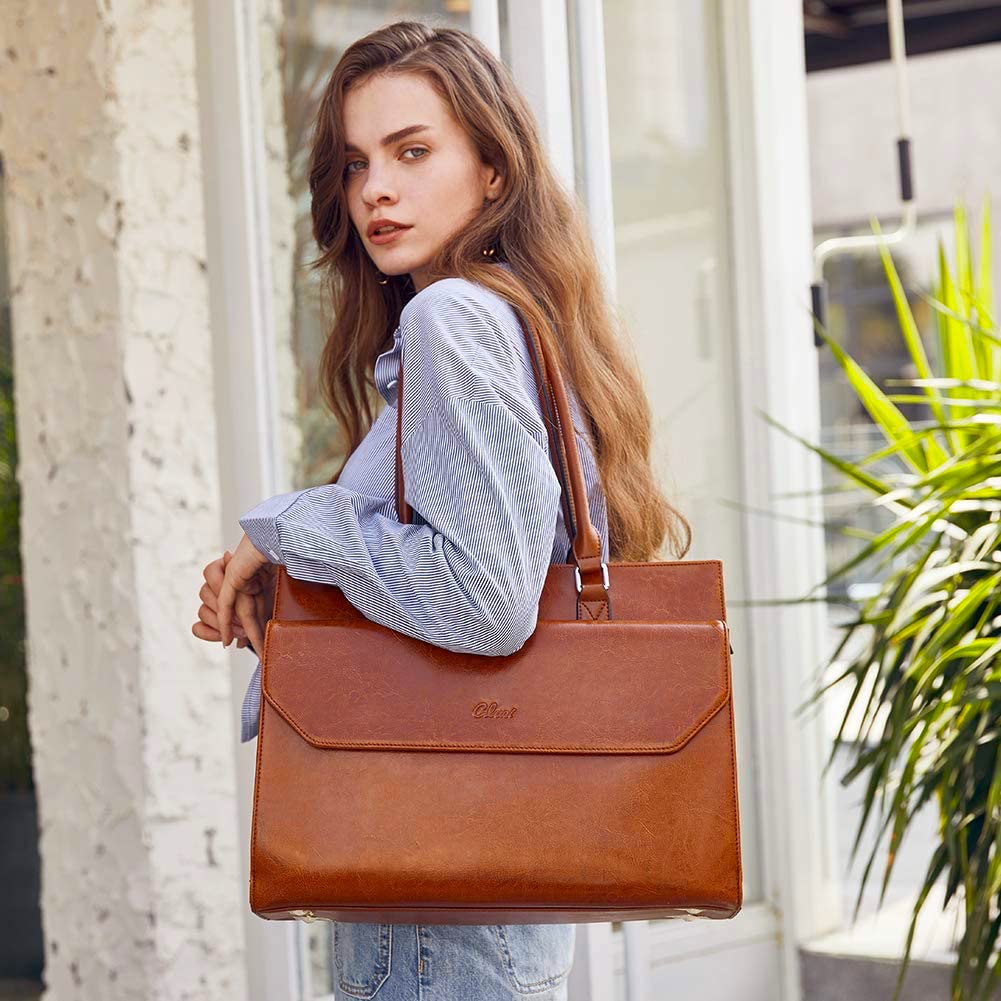 Laptop Bag with Trolley Strap: $162.99
Find a unique gift that represents your girlfriend's passions, interests, career goals or hobbies. She'll know you listen, and she'll know how much you really care.
Essential Oil Kit: $32.99
Breathe in essential oils, breathe out the stressful day. Maybe she's taking 18 credit hours this semester. Maybe she's working full-time and going back to school. Or maybe she needs help winding down at the end of the week. Regardless, essential oils are slowly becoming the next best gift for girlfriends that keep giving.
"I got a diffuser a little while ago and I don't think I'll ever stop wanting more essential oils. I think that would be the best gift because I would use it all the time," said University of South Florida junior Emily Whitaker.
Essential oils, a form of alternative medicine, are extracted from plants through distillation that are combined with a carrier oil. You can rub them on your skin (like your temples or wrists) or inhale them feel their effects (which are widely debated). Keep in mind essential oils are generally not safe for ingestion.
Give your girlfriend an essential oil that fits where she is in life. When finals rolls around, peppermint can give her a natural boost of energy and ease her uneasy stomach. Tea Tree might help your girlfriend from catching the flu going around her floor. Lavender helps with stress relief, and if that doesn't scream best gift for girlfriend, who knows what does.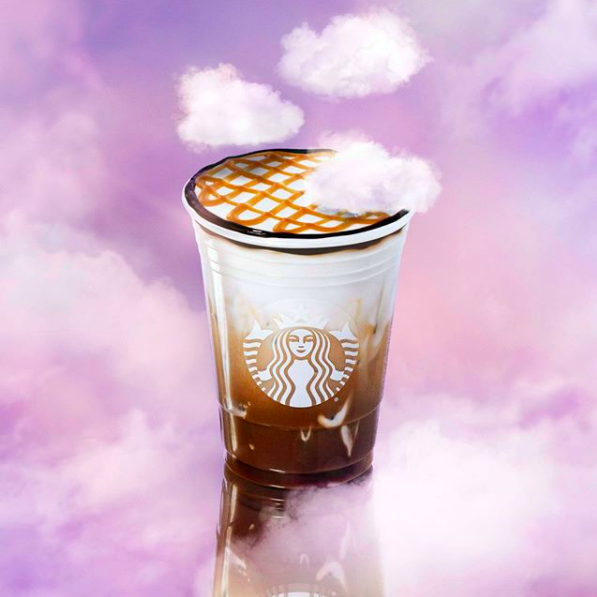 Starbucks Giftcard: Price Varies
"One thing in life I always love is my coffee. Taking the time out to get me something you know I love, and even my specific order, means a lot," said Pace University freshman Debra Perlman.
Starbucks drinks can cost anywhere from $2 to $5. That means a cup of coffee Monday–Friday can set your girlfriend back anywhere from $10 to $25. Give your girlfriend a Starbucks gift card to make her feel like the concrete jungle queen she aspires to be. Or bring it to her as a surprise. Listen to Perlman and remember your girlfriend's coffee order so you can start off your girlfriend's birthday, your dating anniversary or even a regular day by showing your girlfriend you listen and you care.
For the environmentally conscious girlfriend, make sure to get her a reusable to-go cup. As long as it's clean, the Starbucks baristas will fill it for her again and again and again…and again.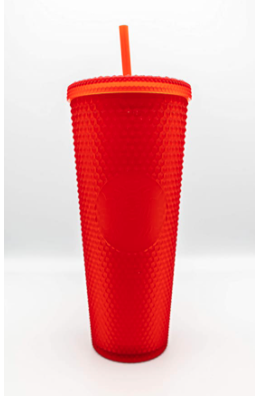 Starbucks Red Studded Tumbler: $58.95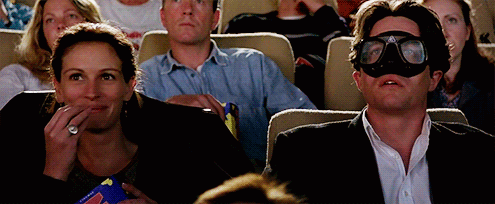 Brinker-Regal Entertainment Movie & A Meal Gift Cards: $50
Your girlfriend loves watching romantic movies where couples dance in the rain or stroll through sunflower fields. But when it comes time to plan date night, you bicker over where to eat until you end up picking up Papa John's to eat in front of the TV while watching romantic characters act out your girlfriend's dreams. Don't let that be you.
The right gift for your girlfriend may not be a physical object at all. "I'd prefer something we can do together opposed to a physical object," said College of William & Mary junior Maddie Talangai. "I'd like them to surprise me with a well thought date or trip."
Take charge of date night—or date DAY—and take your girlfriend on ultimate romantic day trip or candle-lit romantic evening. "Honestly, it doesn't have to be anything expensive or elaborate. I like when he cooks dinners… so we can do stuff together," said University of North Florida junior Corbin Keller.
Some girlfriends may have even dropped the hint as to exactly what kind of date night would make their dreams come true. "[I want] reservations at the chef's table in the Hell's Kitchen dining room during taping. I love Gordon Ramsey and couldn't get the tickets on my own, so someone getting them for me would be the best thing ever," said FSU junior Madison Stuart.
20 More Incredible Gift Ideas & Gifts for Your Girlfriend
Did you know that "receiving gifts" is in fact a love language? In his book The 5 Love Languages, Gary Chapman doesn't refer to the materialistic aspect of giving gifts. Think past the item.
The effort and thoughtfulness behind a gift for your girlfriend means more than the gift itself. That means pouring time and love into gift ideas for your girlfriend, whether it be for a holiday, your girlfriend's birthday, anniversary or just because.
Not sure where to start? Narrow down that gift for your girlfriend by investigating beyond the obvious:
Ask your girlfriend's best friends.
Consider her hobbies. Find something that will make that hobby more fun, exciting or easy
Search GroupOn for an experience she'll love, like skydiving, a hot air balloon ride or a paint night.
Buy her a luxurious experience—like a spa day or weekend away—to let her finally indulge.
Find something uniquely her. For example, if she loves owls, buy her owl mugs or cute owl tee.
No matter what you come up with, make sure your gift idea for your girlfriend comes wrapped with a thoughtful hand-written card.
The card's message will show her you really care. Gift giving is a language. Become fluent in it like Jack from This Is Us and your girlfriend will melt into your arms forever.
Top 20 Gifts Your Girlfriend Actually Wants 2018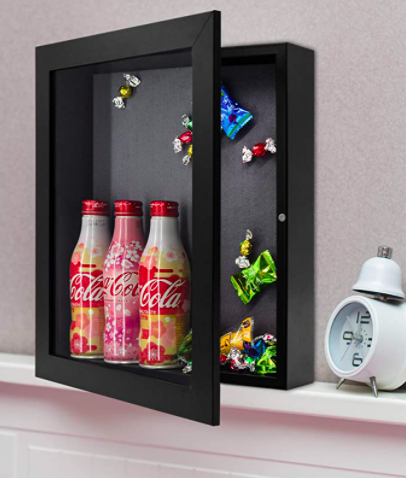 Golden State Art, Shadow Box Frame Display Case: $29.99
Some sentimental S.O.s have discovered a cheat code to buying gifts for your girlfriend. When you've bought almost everything else on the list for your girlfriend, buy her a gift to hold all of the other gifts. Wait—what?
"Being that we've been together so long, my boyfriend has gotten me a bunch of gifts for holidays, anniversaries, etc. But I'd say my all-time favorite would be tickets to a concert. He surprised me with tickets to my favorite band and we had AMAZING seats," University of Central Florida junior Siera Siedl said.
Siera's boyfriend can't recreate that concert experience. But he can commemorate it with a shadow box filled with the tickets, movie stubs from their first date, bottle caps, you name it, as reminders of all their best dates.
Basketball players honor great seasons by retiring their jerseys and displaying them on the wall; great baes honor their girlfriends by retiring mementos and displaying them in a shadow box. Talk about a creative gift for your girlfriend.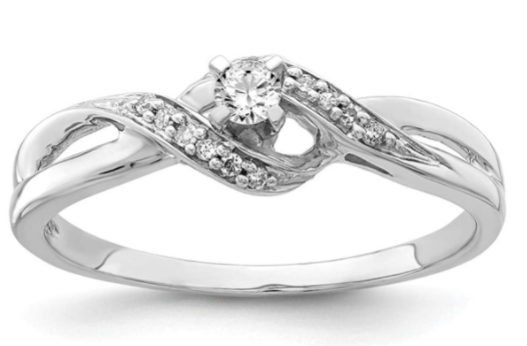 Sterling Silver Diamond Promise Band Ring: $239
One up your childhood pinky promise with a ring finger promise. Some might shy away from PDA like kissing and holding hands to show off your commitment to one another. Bling your girl out with the message instead.
"My boyfriend gave me a promise ring for our one year anniversary and it was just the most beautiful thing I had ever seen. It had our birth stones connected. It was just so beautiful and meaningful," University of Florida junior Hannah Wilson said.
Personalizing the ring will show your girlfriend how much thought you put into the promise ring. Plus the ring will represent you and your girlfriend equally minus any cringe-worthy matching outfits.
"My boyfriend gave me this beautiful pink floral ring from Pandora. He said it was our promise ring so it has a lot of sentimental value to it, which is what I love most about it," said Stacey Rodriguez, sophomore at Palm Beach Community College.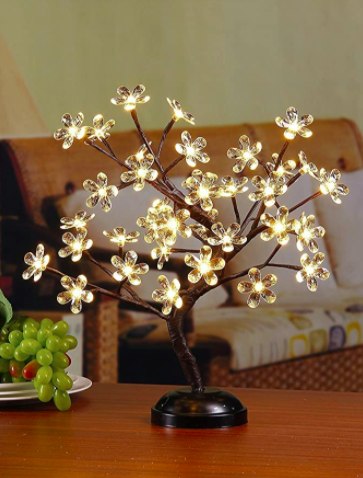 Blossom Bonsai Light: $24
Make sure your girlfriend thinks of you during her 9 to 5 to match your 24/7. Buying her a beautiful small item to place where she'll see it the most like her desk at home or at work. In the early stages of a relationship, the desk dec will quickly trigger thoughts of you without needing to bombard her Snapchat.
For maximum results, get a gift for your girlfriend that show her you care through trinkets that you know—cue Julie Andrews—a few of her favorite things.
"I really like trees even more then flowers and I used to always wear this tree necklace. One time my boyfriend surprised me by leaving a little metal tree in my room with a note," Temple University junior Claudia Murtha said.

18 Piece Manicure Set: $15.99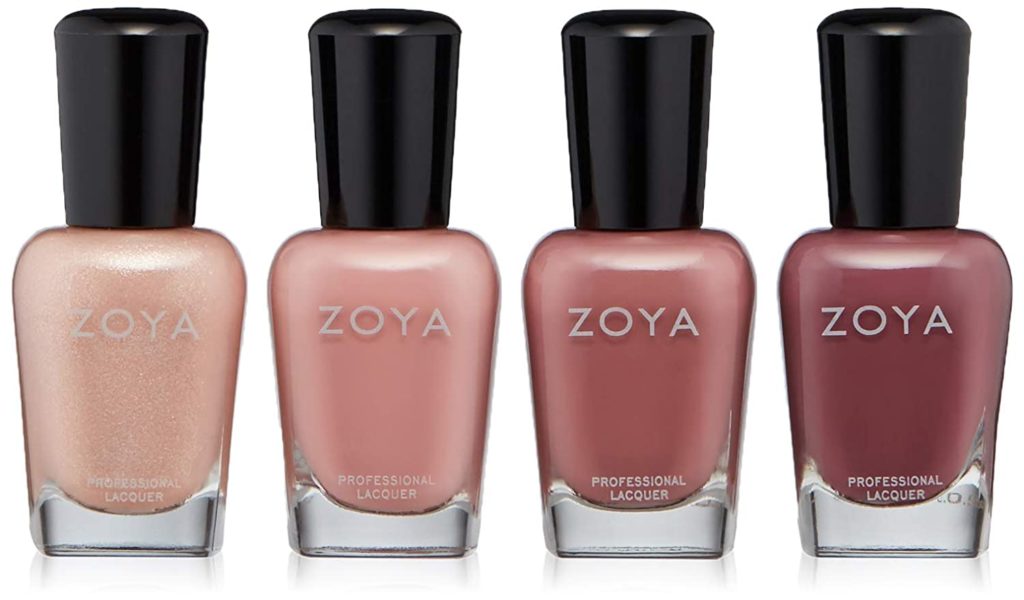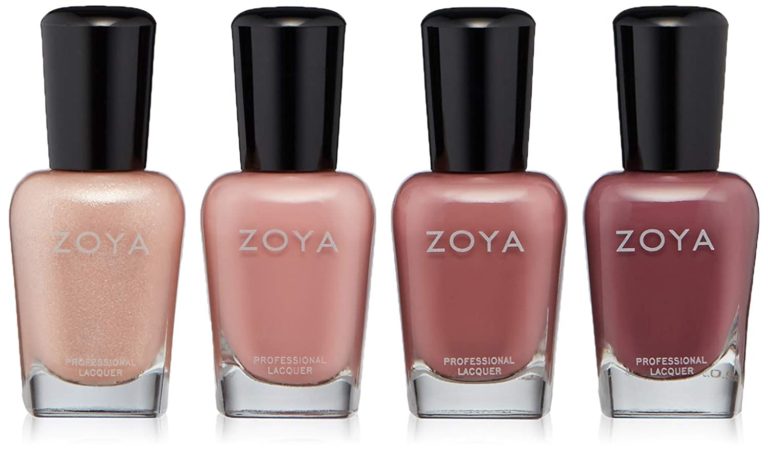 ZOYA All Snuggled Up Nail Polish Quad: $18.00
Dive into your girlfriend's mid-week sanctuary. No matter how hectic a woman's life gets, someone massaging, lotioning, grooming and painting pretty colors on her hands will make her feel 10 times—or 20 times if she also gets a pedicure—better.
"I'm on a college student budget, so I tend to give myself my own manicures, but I've always wanted my S.O. to pay for one for me as a gift," Florida State University sophomore Kate Reitz said. If you can afford it, pick up the tab on your girl's trip.
If you have the time, hop in the chair next to her and treat her to a freshly manicured partner on the side. Or if these options don't work, skip plan C and go right to plan D…IY gift for your girlfriend. Pick up all the pro tools for your girlfriend to use at home.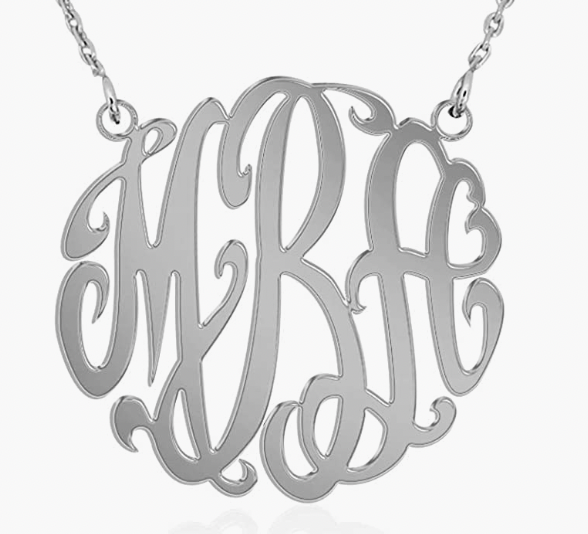 "Girls want gifts that are specific to them and not something that a guy could've given an ex," said University of Florida sophomore Allison Hollaway.
Don't make the mistake of re-gifting the heart-shaped locket your ex returned after a tearful goodbye. Your new bae will look through your ex's Instagram and she will not be happy to see that locket around your ex's neck seven months ago.
"My favorite gift is probably my preppy monogram necklace because it's unique specifically to me," Hollaway said.
Your girlfriend can wear her initials around her neck every day and she'll think of you. Find a monogrammed necklace that matches with most of what your girlfriend wears, whether that be black, brown, pearl, gold, silver or a funky color.
KitchenAid Stand Mixer: $349.95
The kitchen is not, I repeat, NOT a woman's place.
When she returns home from the boardroom though, she might crave a batch of her grandmother's homemade double chocolate chunk brownies. The gift of efficiency comes with rewards. Cut the baking time in half with a KitchenAid Stand Mixer that will do the mixing for her.
Plus, this gift for your girlfriend looks boss, shining bright in the kitchen.
"[I love] my KitchenAid Mixer because it makes cooking fun and it's my favorite color, cobalt blue," said FSU recent graduate Karen Popovich.
The KitchenAid Mixers come in almost every color in the rainbow so pick her favorite color and she'll know you pay attention. And if your girl loves to cook, KitchenAid also sells attachments that'll let her juice, stuff pasta and more with one appliance.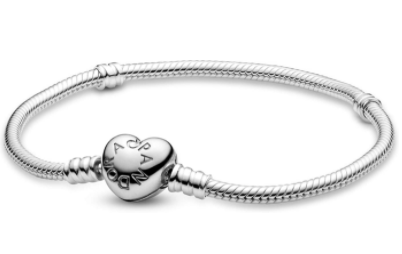 Pandora Moments Bracelet with Heart Clasp: $65.00
Pandora Charm Bracelets are the gift that keep on giving. Save yourself the stress every time a holiday, birthday or anniversary comes around.
After you buy her the actual charm bracelet, keep adding to it with charms that represent your time together.
"The best gift I've ever received was a Pandora charm bracelet… Each charm had a meaning special to me and to him," said Northern Virginia Community College sophomore Lexi Viernes.
Did you take her to Disney World? Buy her a heart-shaped charm with Mickey and Minnie kissing on it. If you took her skiing for the first time, find a snowflake charm.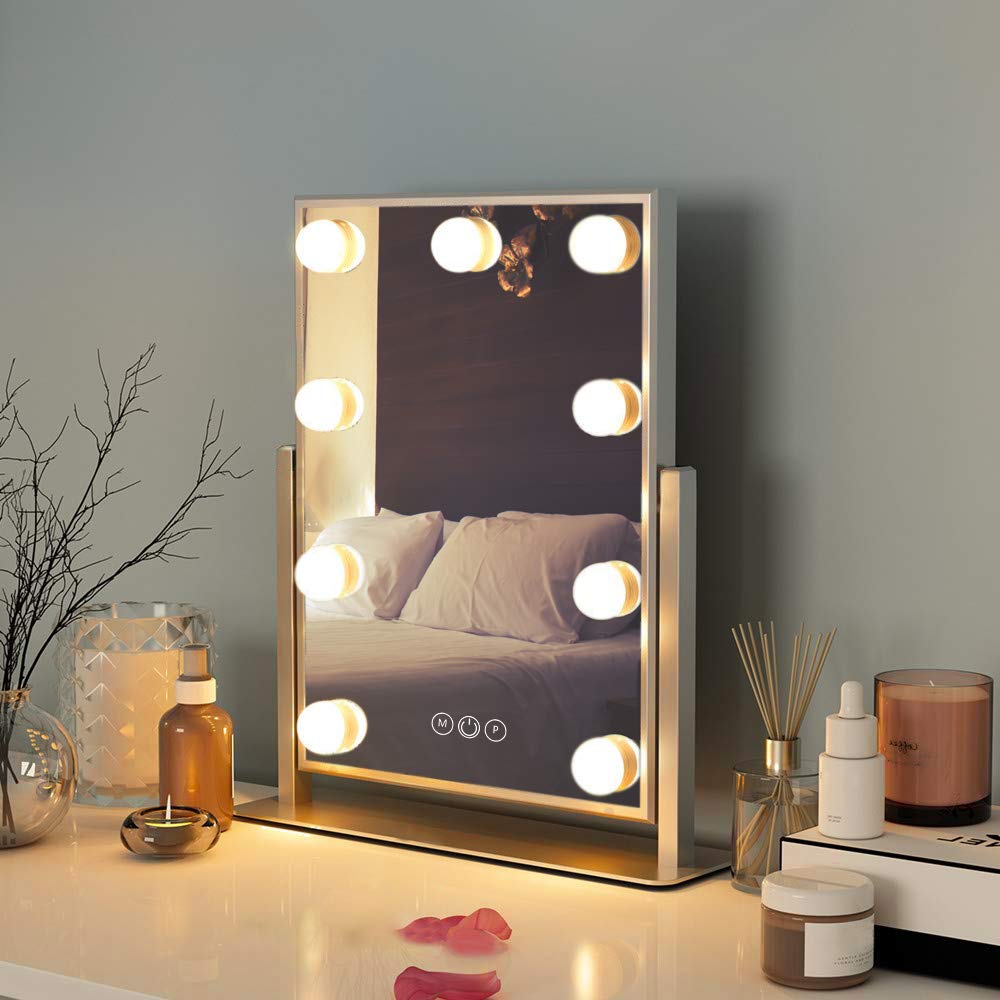 Lighted Vanity Makeup Mirror: $49.99
You know she looks gorgeous without makeup. But if she spends hours before going out perfecting her winged eyeliner, show her you appreciate her efforts with these holiday gifts.
"Makeup is usually my favorite gift. Not so much because it is a girly thing or whatever, but because it shows that my boyfriend recognizes my interest and is willing to learn more about something that he may not necessarily care about in order to make me happy," said FSU recent graduate Katie Flanigan.
Feeling lost in a sea of Sephora products? Take a peek in her makeup bag to see what brands she uses.
Or count on trusted makeup brands like Tarte, Too Faced, Urban Decay, Stila and whatever her roomie/BFF said she will love to guide you.
BONUS: Complete her makeup setup with a vanity mirror that will give her the perfect lighting to add a pop of color to her eyeshadow. "I do my makeup almost every day so a vanity mirror would be a great gift, " said Palm Beach Community College sophomore Nicolle Cutolo.
58. Disney World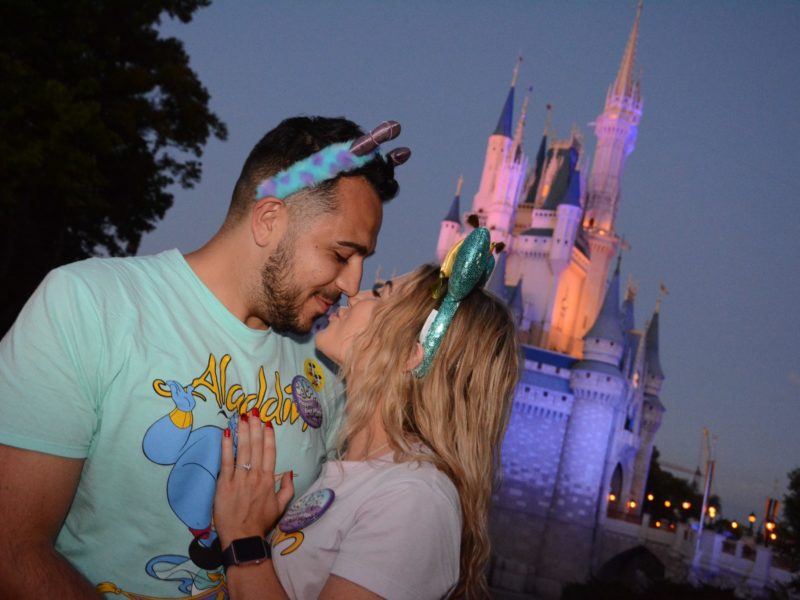 A trip to Disney World: Priceless (also, very expensive)
Make unforgettable memories with bae at the Happiest Place on Earth. You get to relive your favorite Disney childhood movies live an in color on rides like Seven Dwarfs Mine Train and Peter Pan's Flight in Magic Kingdom. Or eat and drink around the world on a budget at Epcot.
"My boyfriend surprised me with a trip to Florida. I just turned 21 and he bought us tickets to Disney for my birthday," said Pace University senior Chelsea Chuck.
Sneak in a stop at Disney's Hollywood Studios to check out the brand-new lands like Star Wars: Galaxy's Edge and Toy Story Land.
Or discover a new world at Pandora: The World of Avatar in Animal Kingdom. Make the experience even more 'Gram-able and surprise her with matching t-shirts for cheesy pictures together in front of Cinderella's Castle.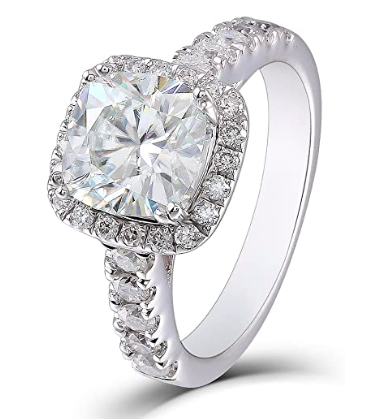 DovEggs 2ct Center 7.5mm Cushion Cut Engagement Ring: $199.99
She's the one. After years with your college or even high school sweetheart, you feel confident and ready to start a new life together.
"I never let myself splurge. If my boyfriend gave me jewelry it would make me feel special that he got me something I never get to have," said Florida State University recent graduate Jazmine Goodman. "He could also give me an engagement ring."
Talk to her best friends, maybe even consult her parents to find out what ring she'll feel proud to wear forever. Before you drop all that cash, learn about the four C's (Carat, Color, Clarity and Cut).
Your girlfriend is your biggest investment—but her engagement ring comes in at a close second. Do your research on quality and certification to make sure you get this right. And once you hit that fiancé status, finding gifts for your future wife will prove even more of a challenge.
Good luck, champ!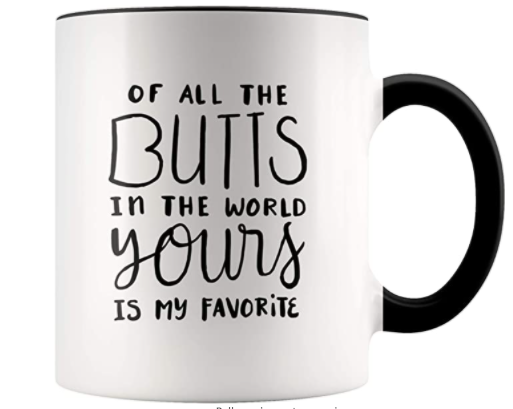 All The Butts In The World Yours Is My Favorite Mug: $20
Get your girlfriend something that hits her in the feels and the funny bone. James Madison University sophomore Carli Woodyear said, "[I want] something funny, like a medal with 'World's Best GF' on it."
Year-round she puts up with you. She puts up with your snail-speed text responses. She deals with your roommates who stack dishes two-feet high before picking up a sponge.
Give her a girlfriend gift that doubles as award that shows her who is number one in your heart.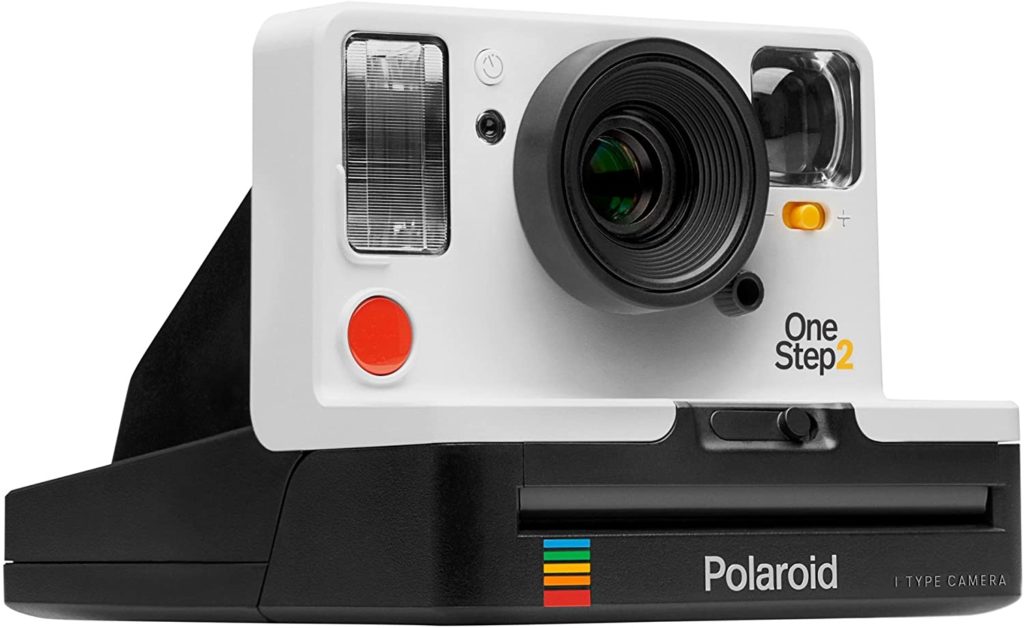 Polaroid Originals OneStep 2 VF: $159.78
Aesthetic is everything in 2018. Your girlfriend constantly asks for photos then spends the rest of the car ride home editing them to fit the color tone of her Insta feed.
"I love the vintage aesthetic of the Polaroid and that it's an instant printing of memories instead of having to wait to print them out later," said University of Florida freshman Veronica Sandoval.
That way you can look back on your photos together snuggled up by the crackling fire.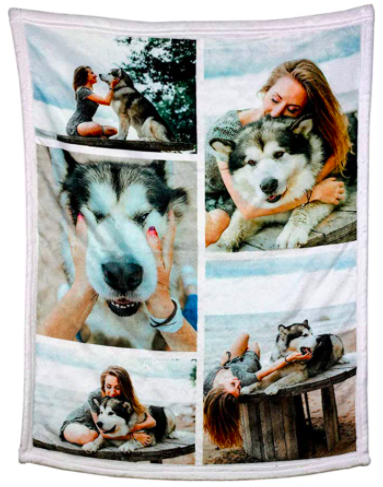 Personalized Throw Blanket: $19.99
Together or apart, make sure your girlfriend wakes up to her favorite person every day: you.
"Last Christmas I gave my girlfriend a personalized blanket covered in pictures of her dog, cat and us. I'm pretty sure she still sleeps with it every night," said UF recent grad William Taylor.
If she's the sentimental type, pick a photo that marked an important step in your relationship, or even hunt for the first photo of you two ever for this personalized gift. If she's more silly, take a funny selfie of yourself or find an embarrassing pre-puberty photo of yourself to use for the blanket.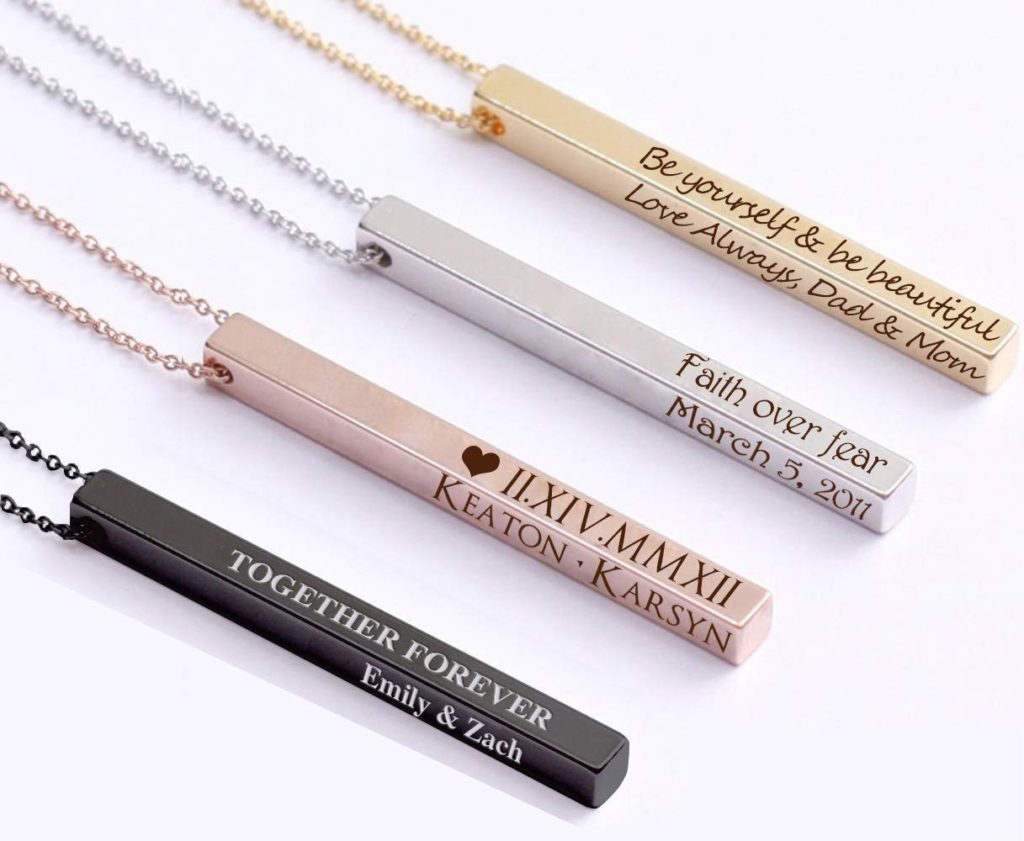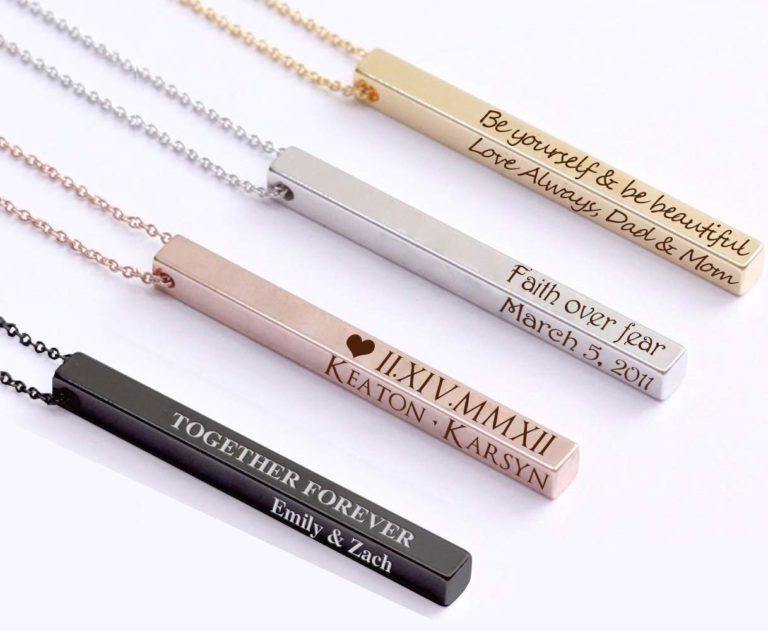 ProJewelry Personalized Vertical Necklace: $19
"My favorite gift from my boyfriend is a gold nameplate necklace with his name on it. Both of our names begin with the letter A, so he gifted me something unique that distinguishes between the two of us. Thoughtful gifts like that are so sweet to me. He wanted the world to know that I'm his, so I rarely take it off to show that he's also mine," said Florida State University sophomore Alisson Sealy.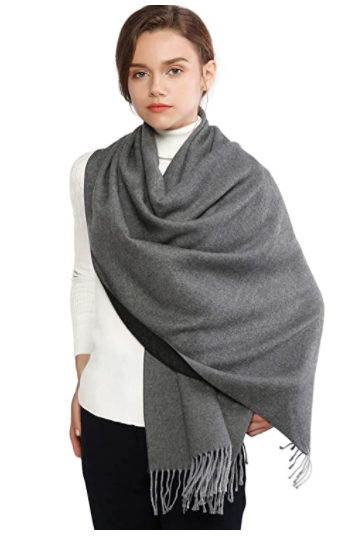 Cashmere Scarf: $20
"I got [my girlfriend] a scarf because she lives in New York, and it gets super cold in the wintertime," said University of North Carolina Greensboro recent grad Harrison Atkinson.
The PNAS found that the Rhinovirus (aka the common cold) thrives in cooler temperatures. And your ambitious, on-the-go girlfriend has no time to worry about fighting off a cold when she's busy climbing the corporate ladder to a corner office.
Keep her healthy—and trendy—with an ultra-soft cashmere scarf.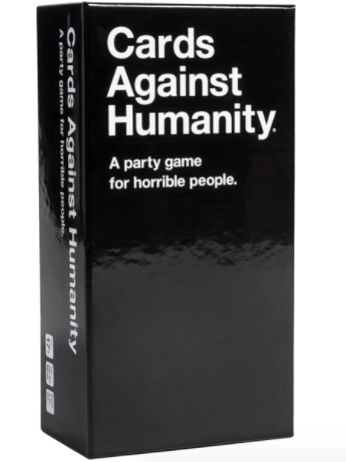 Some Friday nights, you and your girlfriend stay in and fall asleep from boredom at 10 p.m. Spice up your night with games that'll bring out your competitive side.
"Even though it was a really goofy gift, my boyfriend bought me a deck of cards that we could use together because he knew about my love of card games," said UF sophomore Abby Morris.
Or opt for card games like What Do You Meme, Exploding Kittens or Throw Throw Burrito so you can make this gift an excuse to host couple-friends for a wine night.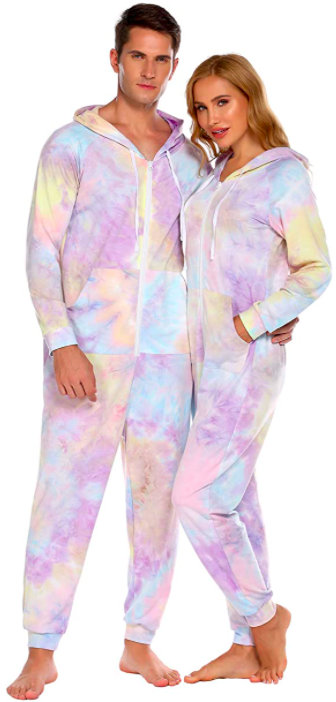 Couples Hooded Long Sleeve Onesie: $30.99
As soon as your girlfriend asks to go somewhere in matching outfits or costumes, you grunt and refuse. She gave up on the matching dream long before Halloween.
Washington University freshman Mackenzie Llewellyn said, "Matching onesies would be my ideal [gift] because [it is an experience] that we can share together." Surprise her this holiday season with comfy matching onesies that'll get the whole family saying "aww!"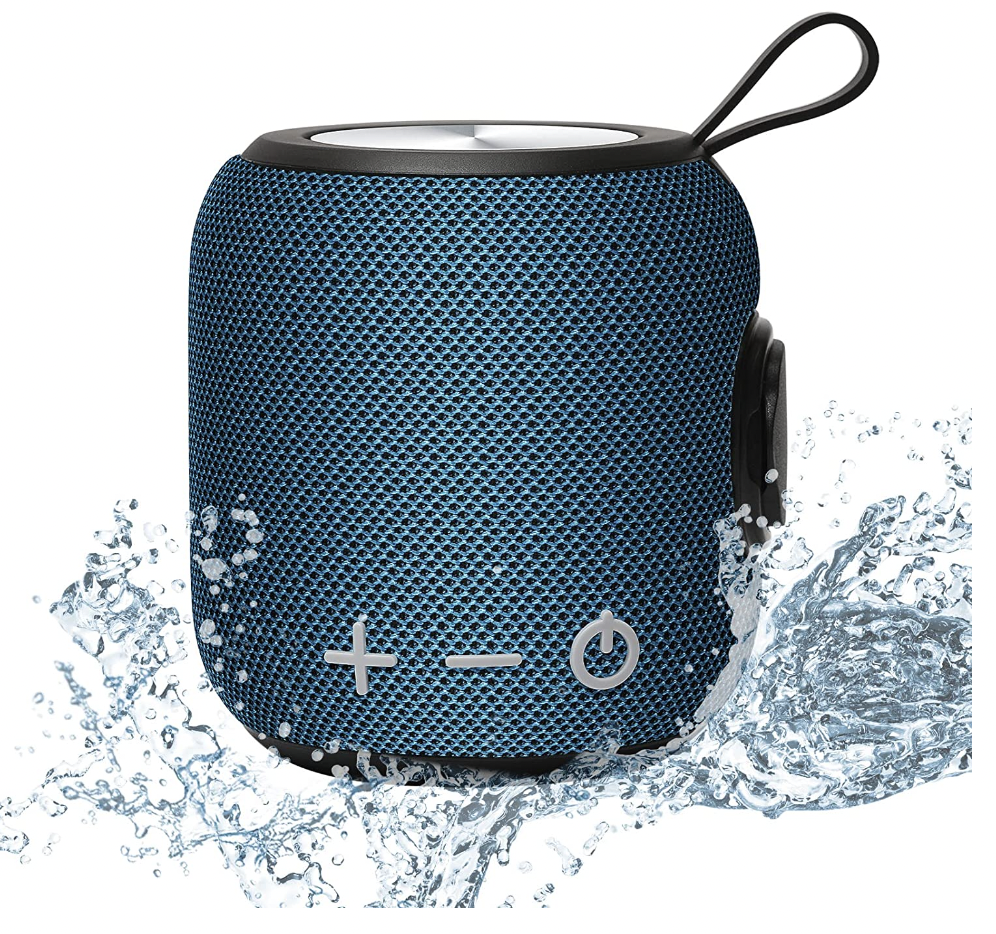 Waterproof Portable Wireless Bluetooth Speaker: $26
A concert lasts one night. A speaker lets you relive every beat of your favorite tune over and over again. Give your girlfriend a speaker that'll blast so loud, she'll jam out like no one's watching (think Taylor Swift "You Belong With Me" music video vibes).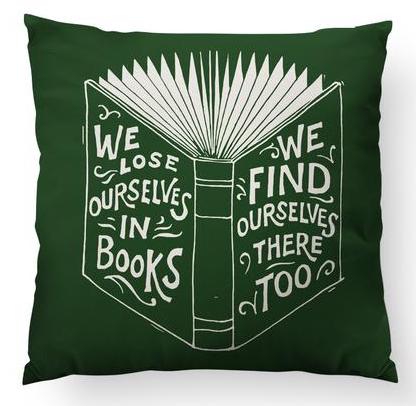 Price: Varies
Not every girlfriend needs something sparkly for you to see that sparkle in her eye when she opens your gift. "I've never been the girl who wears jewelry, I would prefer for him to get me a book because it shows that he pays attention to how I spend my free time," said Lander University junior Brookelyn Garner.
Buy her favorite book series, like Harry Potter or Crazy Rich Asians.
69. Your attention… and maybe a puppy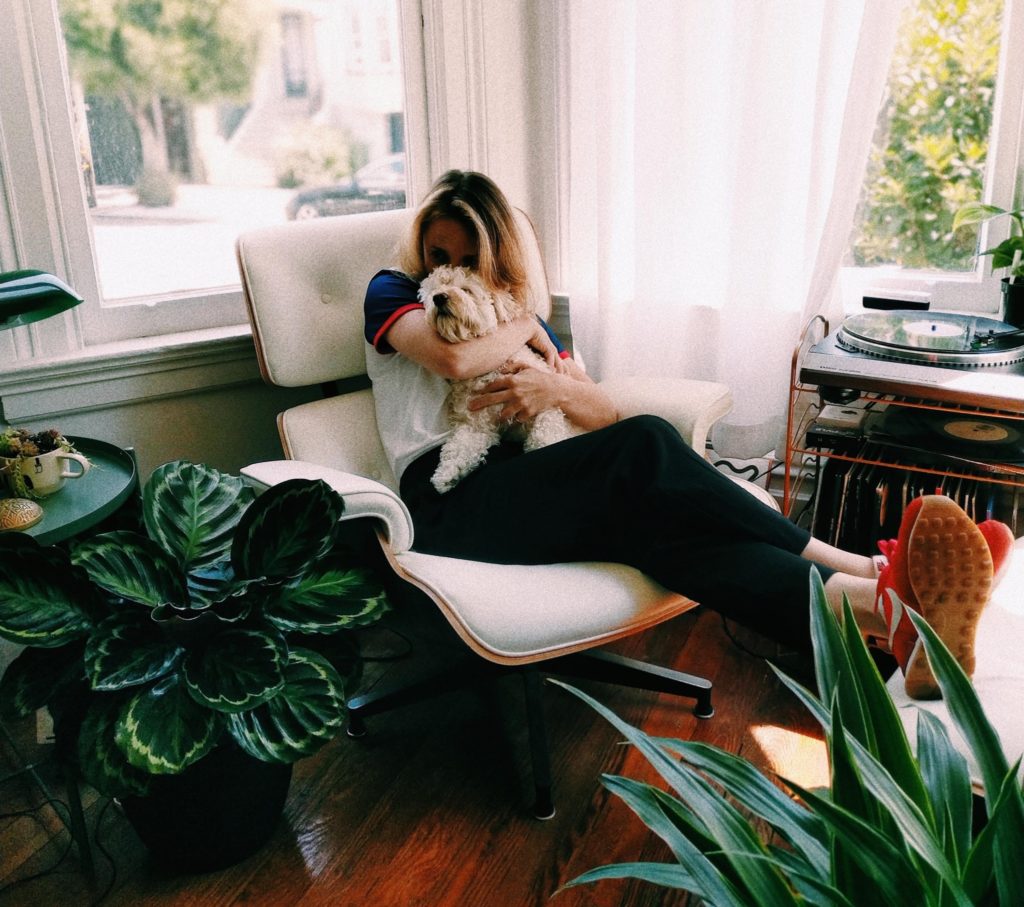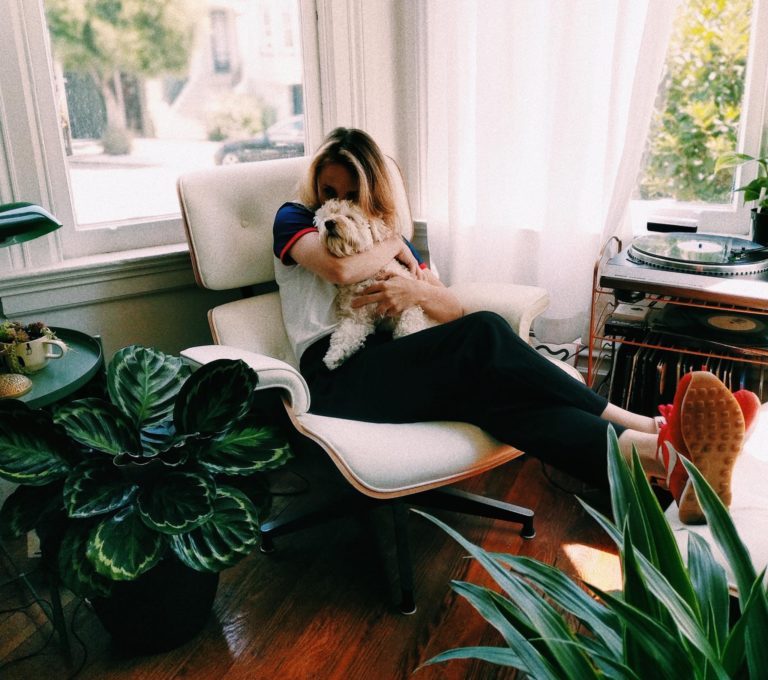 Your girlfriend should not need to repeat herself. Communicate effectively and be attentive to her wants and needs.
"I think little things count, like listening to me and remembering what I said weeks later or even just offering to do something for me means a lot to me," said Tallahassee Community College sophomore Kyrsten Rice.
You already know the best gift for your girlfriend—you just need to remember it. Write down notes of what she says she wants. Use a voice recorder if all else fails. That way you'll know exactly what to get your girlfriend.
Rice said, "I guess I've had a lot of my thoughts about getting a puppy lately." And of course, if you're ready for the commitment of taking care of a furry friend, you can adopt a pet from your local shelter. Because puppies = happiness.
Need more gift ideas for your girlfriend?
Check out our extended list of gifts you can get in an instant. It's super easy to get the gift she loves if you've been listening to every hint she's dropped all year long. We're kidding!
It's much easier to get a gift your girlfriend will love if you simply put a little thought into it. That's why we made your life easier with our list of gifts that girls have actually said they wanted. If you read the list, and think about the best fit for your girlfriend, you can't go wrong. These are tried and true.
Even more gift ideas perfect for your girlfriend.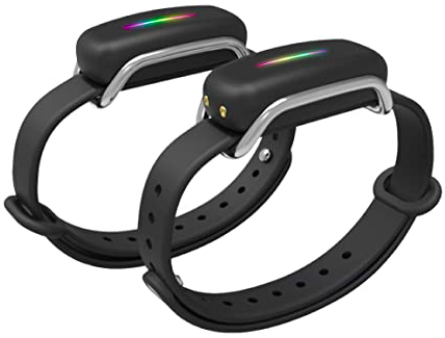 Bond Touch Bracelets for Long-Distance Couples: $117
She wears her heart on her sleeve, so she might as well wear yours too, right? Or, at least a representation of it. This bracelet will remind her daily of how much she means to you while also making her the envy of all her friends.
71. Coffee Obsessed Love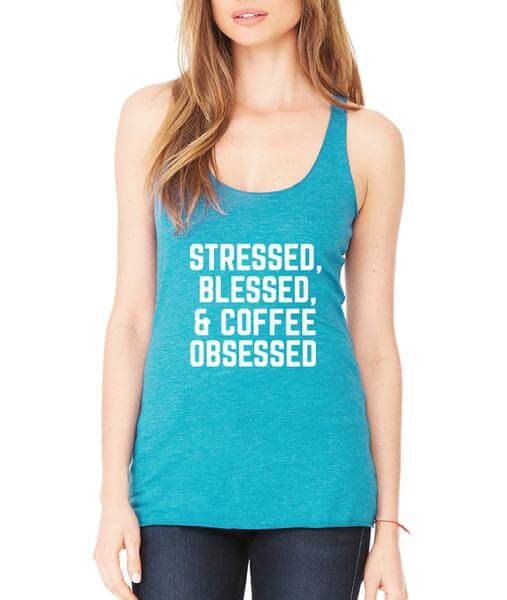 Coffee Obsessed Racerback Tank: $24.99
Your girl loves nothing more than hearing those three special words: "Stressed, blessed, coffee-obsessed." After all, they show that you know her better than anyone. Pair the tank with a mug and stress ball for the cutest gift-package that says the other three words she loves to hear…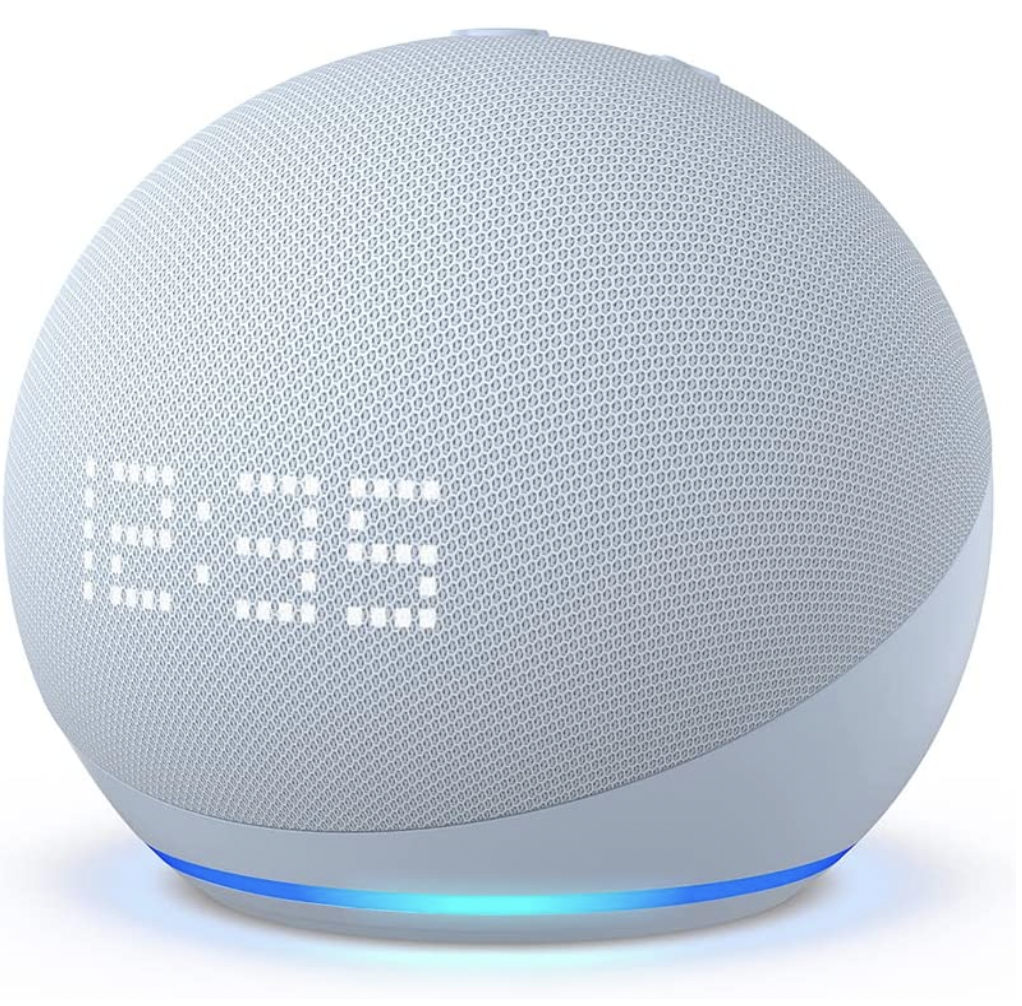 All-New Echo Dot: $39.99
Bae gets lonely but you can't always be there. Cue Alexa. With the Echo Dot, your girl can have Alexa with her in every room of the house. On top of keeping her company, Alexa can play music, read the news, check the weather and do so much more. It might just be the best relationship she's ever had (besides you, of course).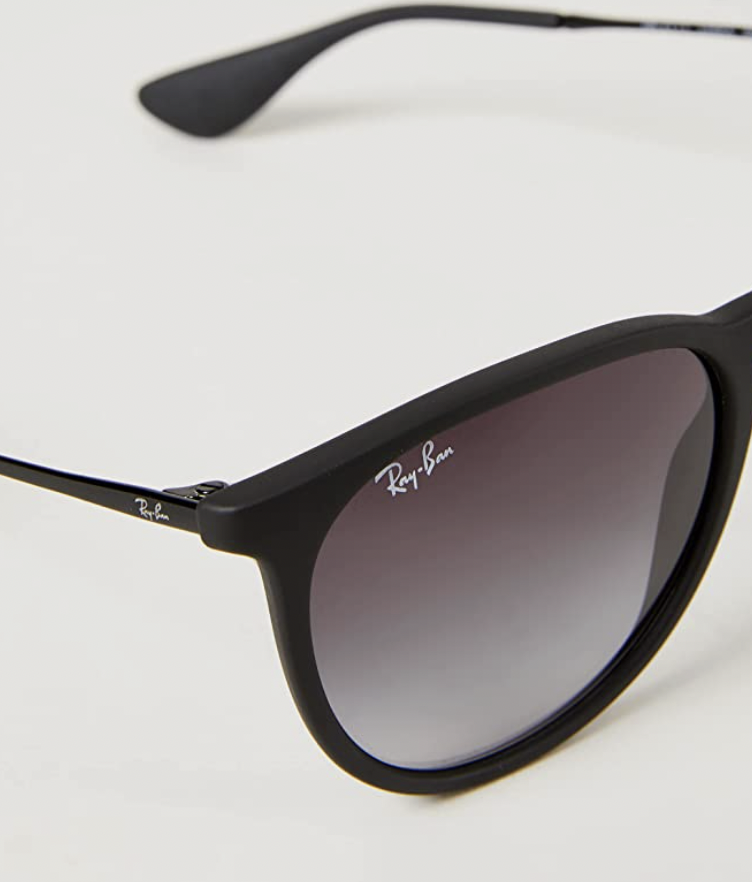 Your love shines so bright, bae needs some shades just to keep from going blind. Surprise her with sunnies that do the job and look stylish all at the same time.
Ray-Ban Erika Sunglasses: $155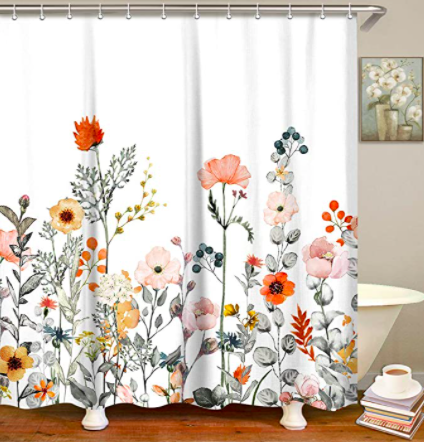 Fabric Floral Shower Curtain Set: $20.99
Practicality meets whimsy for the best of both worlds with this floral shower curtain. Not everyone may see the world through your bae's eyes, but you do and the uniqueness of this gift proves it.
Urban Decay Eyeshadow Palette: $29
"Makeup's crazy expensive and I've got student loans, so a makeup palette would be the perfect gift," said University of Michigan senior Amanda Blum. "That said if my boyfriend ever bought me concealer, I would read way too much into it and not talk to him for a few days, so stick to fun makeup only."
Girls love a literate S.O. Just ask anyone. With a simple rhyme scheme that will work its way right into her heart, Me Without You makes the perfect birthday gift for your girlfriend or the ultimate way to toast your anniversary. Even better? Surprise her with it on a random day of the week to show you're always thinking about her.
Me Without You: $9.95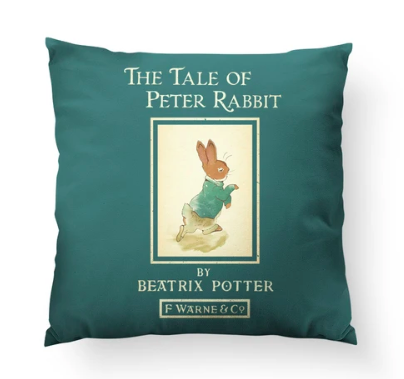 Forget diamonds; pillows truly are a girl's best friend. Seriously, no girl can fall asleep without a mountain of pillows, and your bae's no exception. Available in a variety of sizes and book options, this thoughtful pillow will help her get all the beauty rest she needs to wake up and take the day by storm.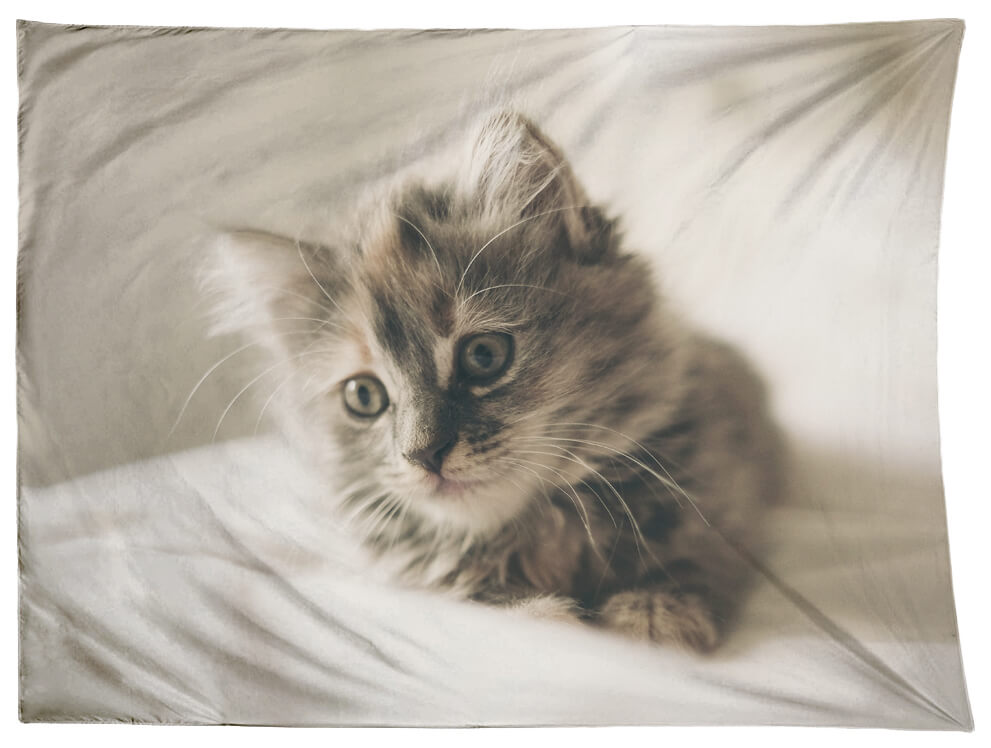 Cuddly Cat Tapestry: $45.00
The only thing better than puppy love? A cuddly kitten. But since dorms are strict and your girl's got allergies, stick to a tapestry to keep the RA's and sniffles away.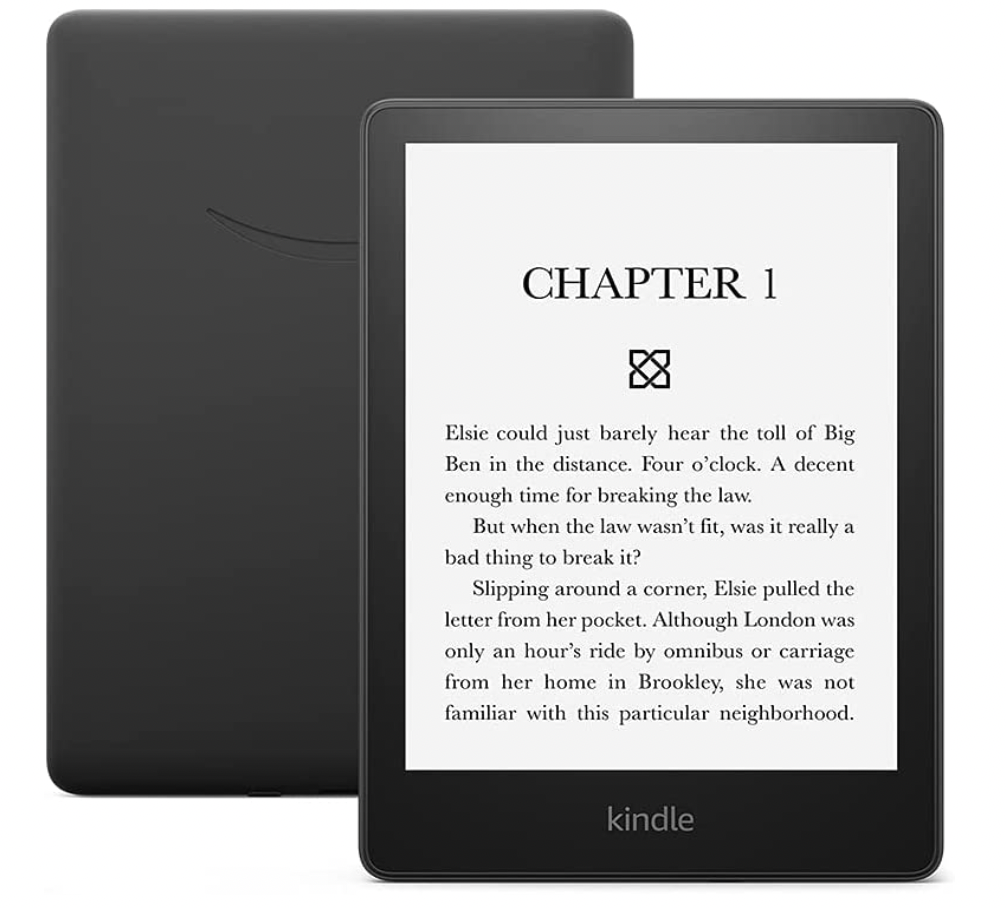 "A Kindle lets me be more eco-friendly without sacrificing my love of reading. The best of both worlds," said University of Michigan senior Zoë Brown.
Kindle E-reader: $95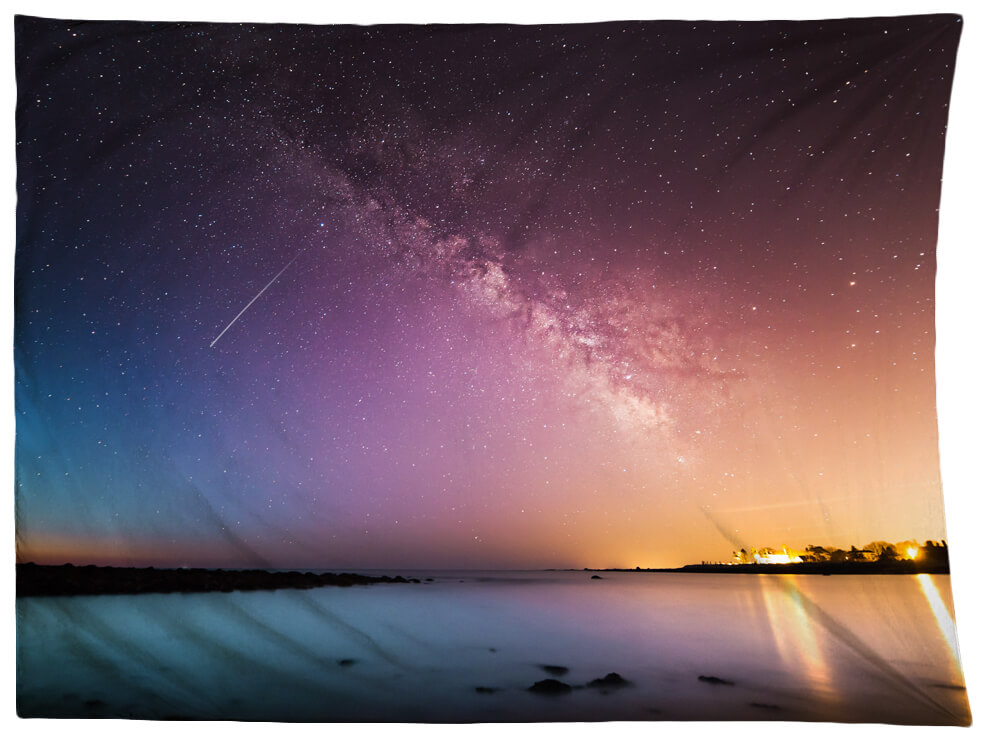 "My girlfriend and I talk all the time about all the trips we want to take, so I'd die for a gift that represented that," said University of Michigan junior Maya Tafferty.
You're My Lobster Mug: $13.99 or You're My Person mug: $14.99
Friends and Grey's Anatomy really nailed it, huh? When it comes to telling her how you really feel, you can't go wrong with one of the iconic lines from two of the world's most bingeable shows. Plus, now she'll have a cute coffee mug to drink hot cocoa out of (or use as a cereal bowl) when she falls down her Hulu spiral.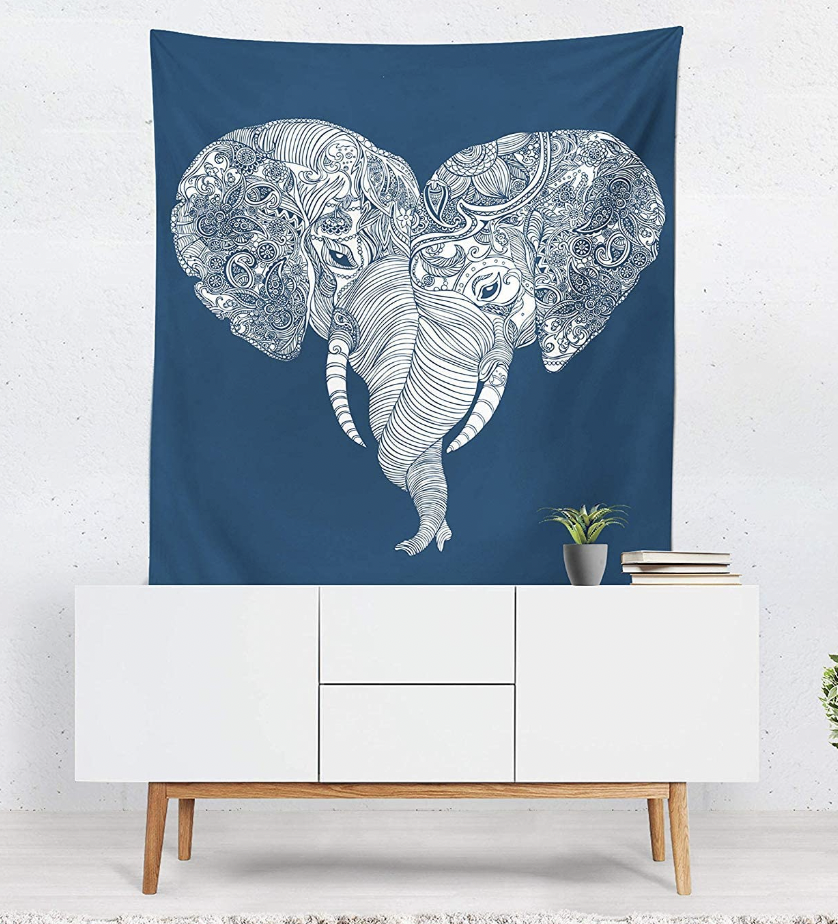 Punch Trunk Love Tapestry: $29.99
Like an elephant, your girlfriend never forgets. Even so, it couldn't hurt to have a reminder of you hanging around, could it? Light enough to be hung with double-sided tape, these punch-drunk elephants are almost as in love as the two of you.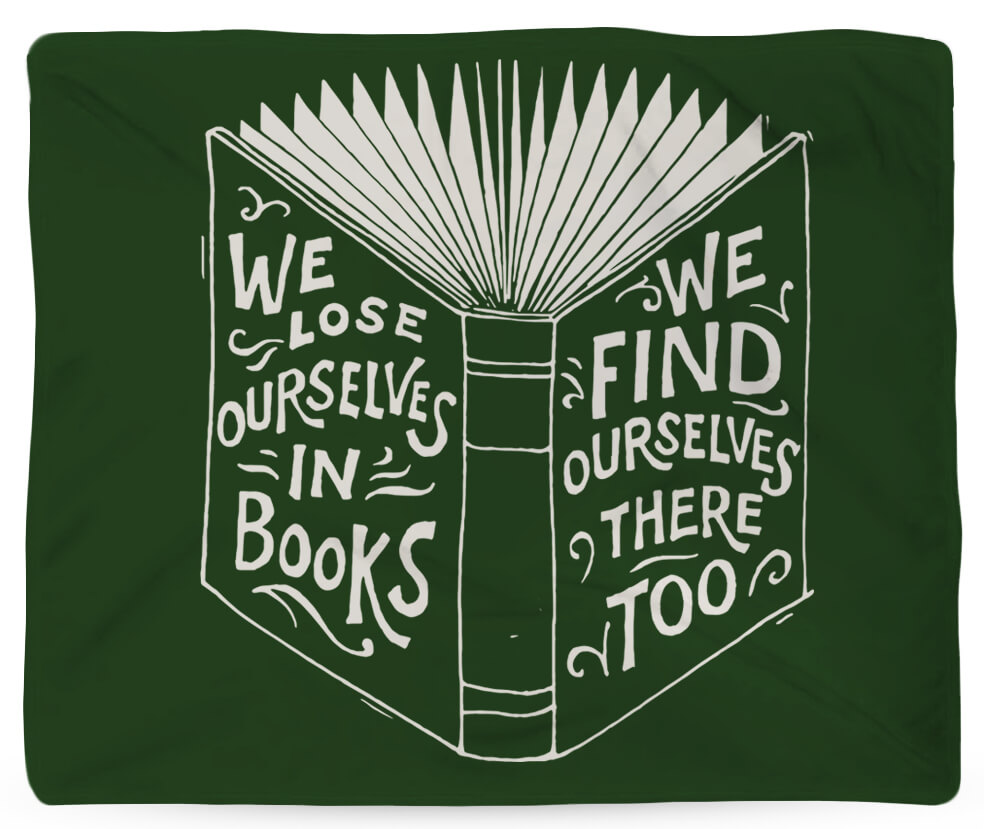 We Lose Ourselves Blanket: $49.99
The only thing better than curling up with a good book? Having a blanket to snuggle up with as you do so. Whether she ventures through Narnia or navigates the Stampede Trail, this blanket will always bring her back home to you after getting lost in her imagination.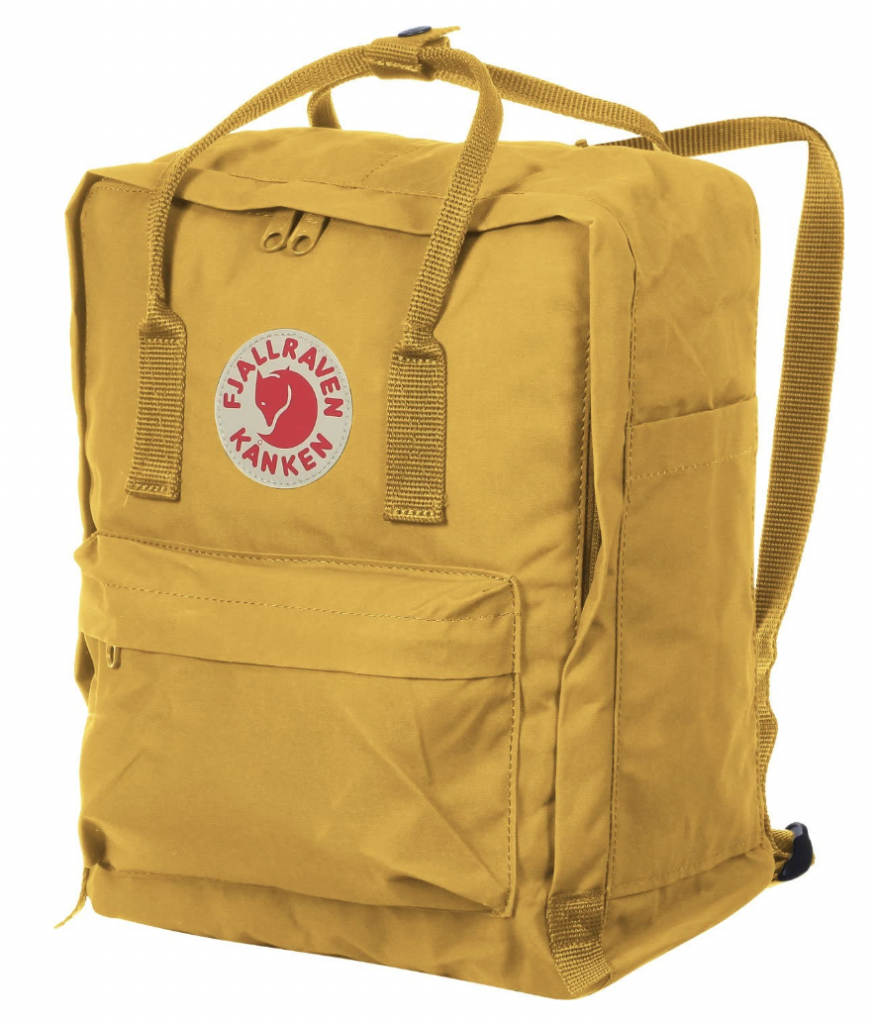 Fjallraven Kanken Backpack: $62
A trendsetter on and off-campus, our bae needs a backpack that will match her style. Available in a variety of sizes and color combos, this "little" backpack packs a big statement with a timeless design. Homework never felt so fashion forward.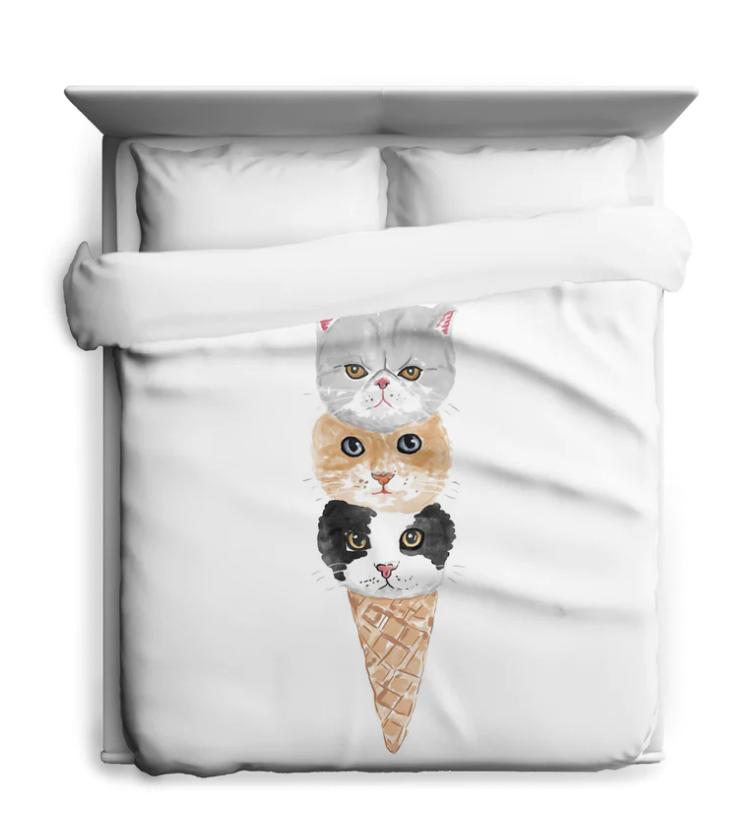 Kitty Cone Duvet Cover: $89.99
Or one of these awesome duvets, almost guaranteed to get you some cuddle buddy action…
Ignite some ultimate cuddle action or kickstart a Netflix and chill date with a duvet cover to keep you warm and your love even hotter. This cute gift for your girlfriend will leave her purring with delight.
White Gold Diamond Stud Earrings: $249
"Diamonds are a girl's best friend for a reason, and lucky for my future boyfriend, I can't tell whether or not diamonds are real," said University of Michigan sophomore Emma Larnick.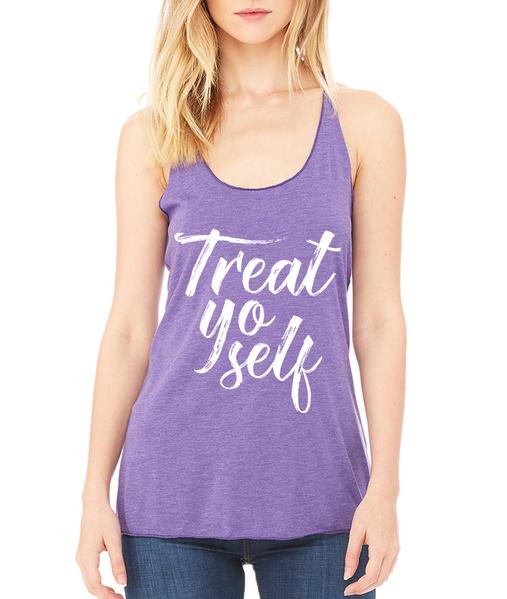 Remind your girl to treat herself by treating her with a tank that reminds her to do just that every day. Every time she looks in the mirror, she'll hear Retta and Aziz giving her the pep talk she needs to take the world by storm.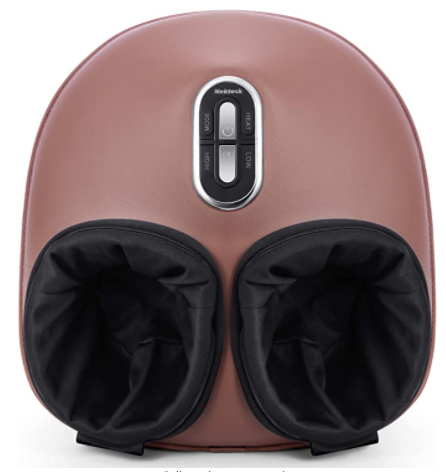 Your girlfriend has to walk around campus all day carrying her backpack, her books, her undying love for you…you know, all of the big stuff. She's ready to relax with a nice foot massage, and this way, you don't have to even touch her feet to give her one. Throw in a neck massager and she'll love you forever.
Nekteck Shiatsu Foot Massager Machine: $80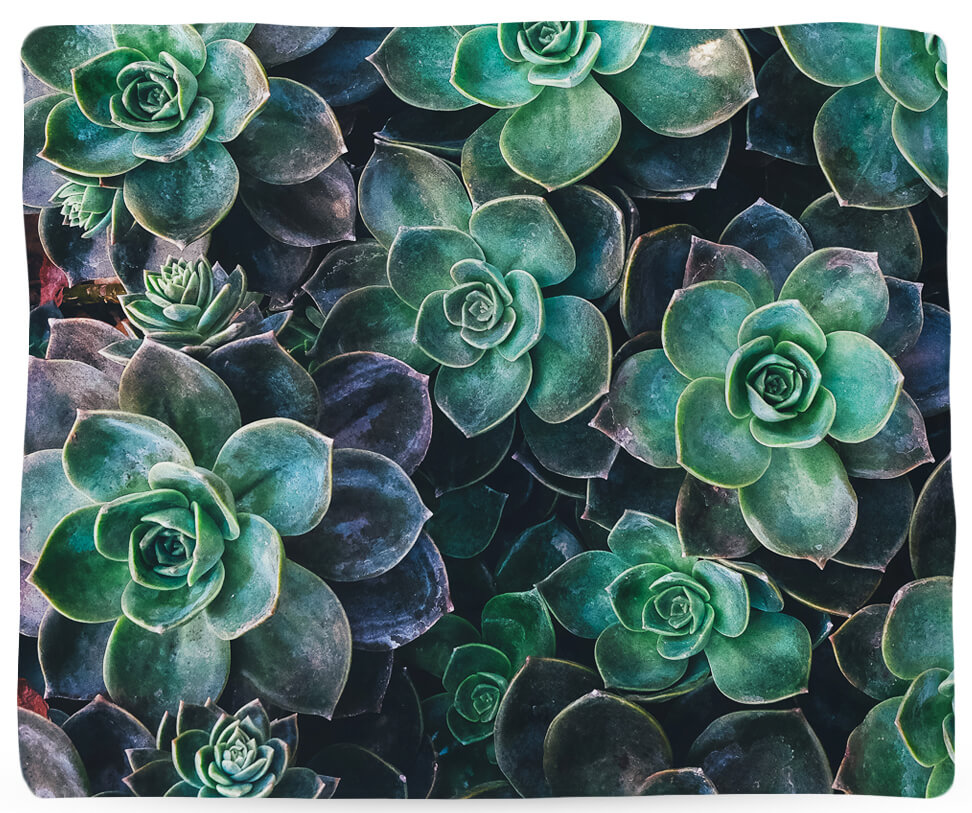 "I know succulents are supposed to be the easiest plants to keep, but I always kill them. I'd love anything succulent-related so I can keep the aesthetic without feeling like I'm Mother Nature's mortal enemy," said Michigan State University sophomore Emily Wilshire.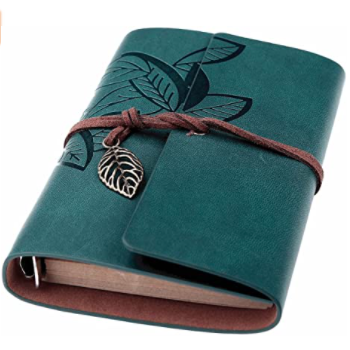 Leather Journal: $7
If your gf has a penchant for writing and a heart full of soul, you can't go wrong with an exquisite journal. Especially when said journal comes with a gold pen and a classy box for presentation sake.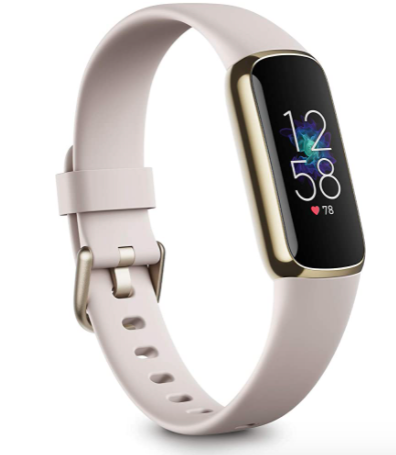 Fitbit Luxe Fitness and Wellness Tracker: $129
Cardiovascular health is sooooo sexy. Show her you care for her heart both literally and figuratively with a Fitbit. It'll get her heart racing in more ways than one.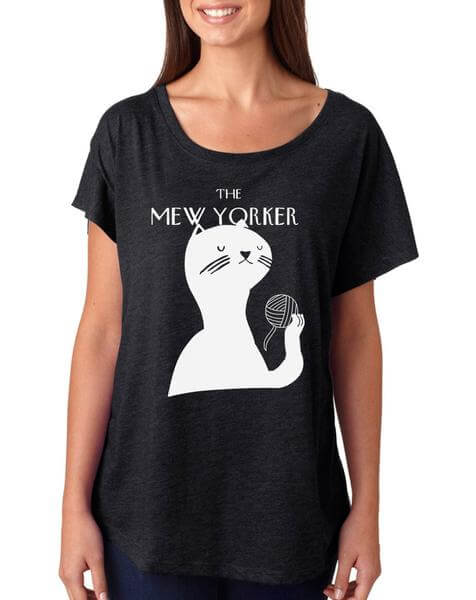 OR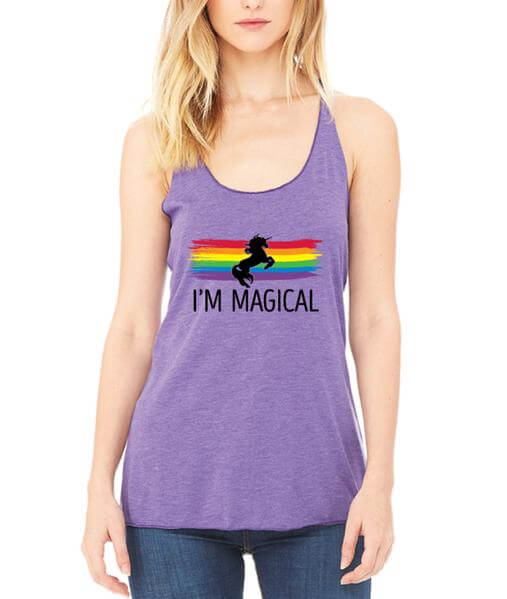 "Buying clothes can be tricky, but if my boyfriend got me a shirt with some kind of graphic that says something about my personality or shows that he pays attention to my interests, that would mean a lot," said San Francisco State Unviersity junior Karen Liu.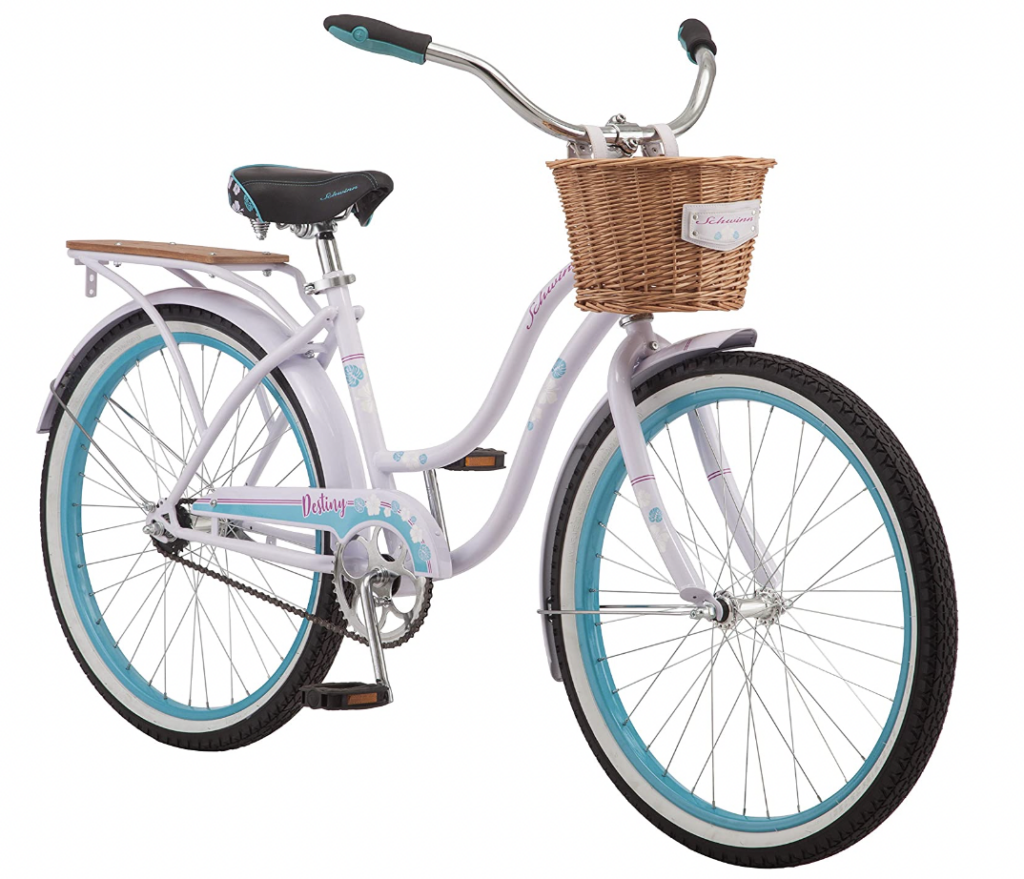 We stan an eco-conscious queen. Who needs a horse-pulled chariot when you've got a bike to ride in style? Your gf can rule the campus while making it from the quad to the bio building in three minutes flat. What more could she want?
Canon EOS Rebel T7 DSLR Camera: $479
Whether your girl's a pro behind the camera or just looking to upgrade past Snapchat filters, get her a kit to that has everything she needs. This camera will turn her into the next Annie Leibovitz.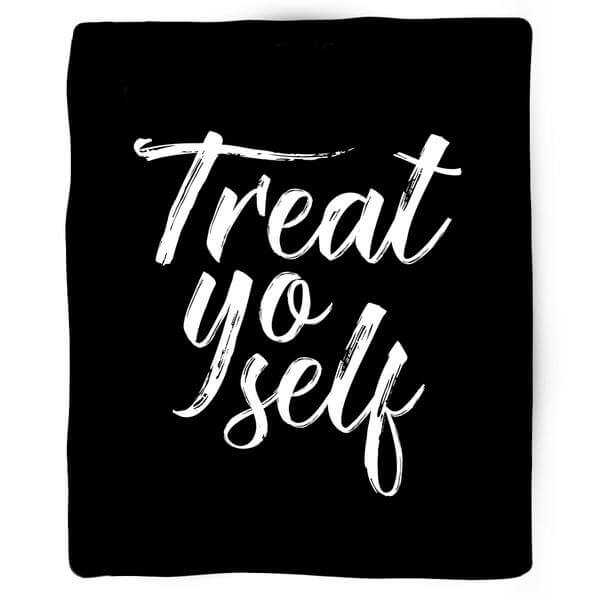 Treat Yo Self Blanket: $49.99
What better way to remind her to treat herself than with an indulgent blanket? All snuggled up in her poly fleece, she won't need to leave her bed to feel like a pampered queen.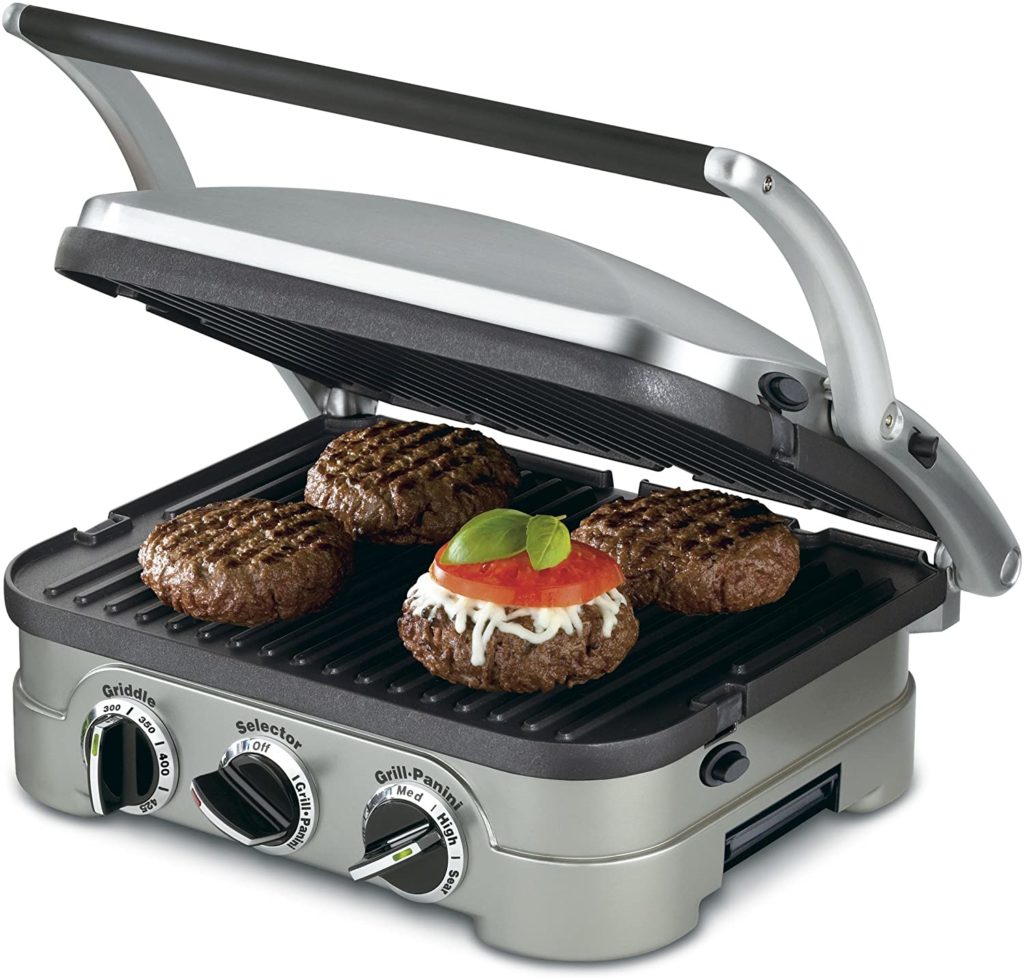 Cuisinart GR-4N 5-in-1 Griddler: $99.95
Nothing says love like a panini. From steaks to pancakes, this Cuisinart Griddler can handle every culinary request. The only thing cheesier than the artisan grilled cheeses she'll create is your love for her.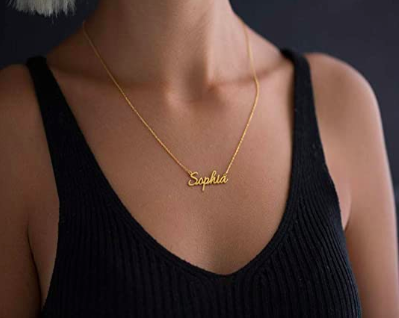 18k Gold Personalized Name Necklace: $15.99
"I think getting a necklace out of the blue would be a great gift. It would definitely make my day," said Gabrielle Loureiro, University of Florida sophomore.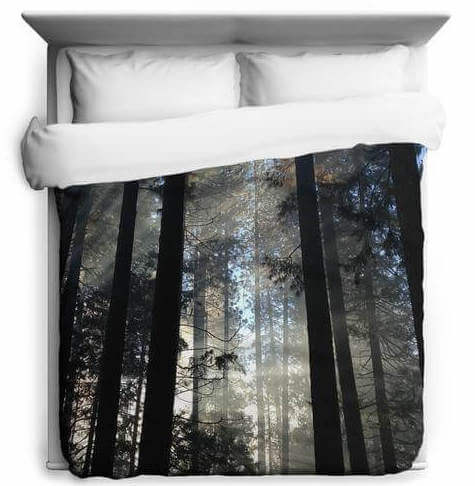 Everyone breathes easier in the great outdoors. But for the days when your bae would rather sleep the day away, bring the great outdoors to her in the form of a cozy blanket, perfect for lounging.
Thigh High Boot: $48.89
These boots are made for walking… to meet you in the quad for the ultimate date night. Whether your girl's a shoe-a-holic or just loves practicality, a sexy pair of boots will keep her heart (and feet) happy. Super cold in your neck of the woods during the winter? Try something sherpa-lined to keep the feetsies warm.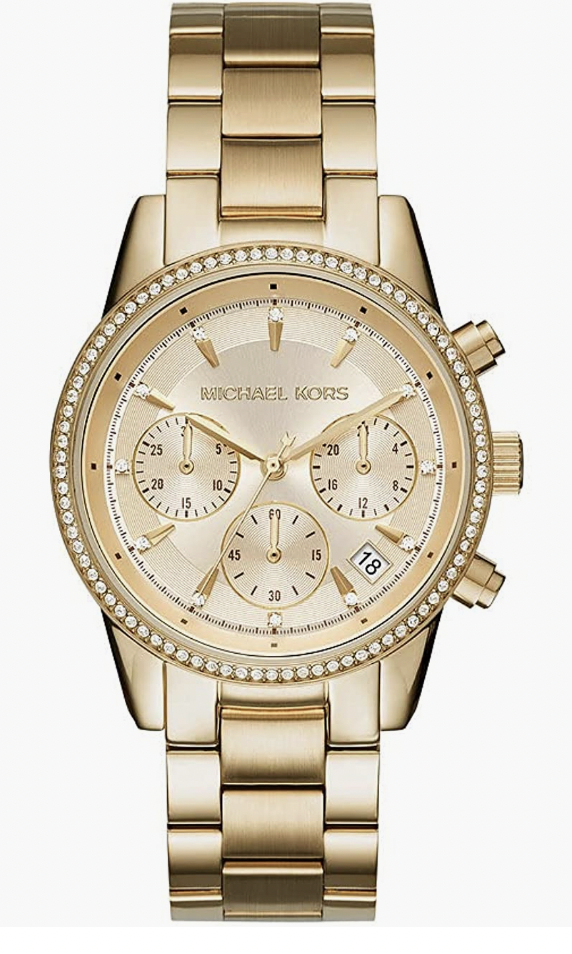 Michael Kors Watch: $164
Or if you're ready to spend it all on her….Salvatore Ferragamo Two-Tone Quartz Watch.
A practical timepiece and a fashion statement rolled all into one. With voice activation and other smartwatch capabilities, your boo will shine in the 21st century while rocking a look that is utterly timeless.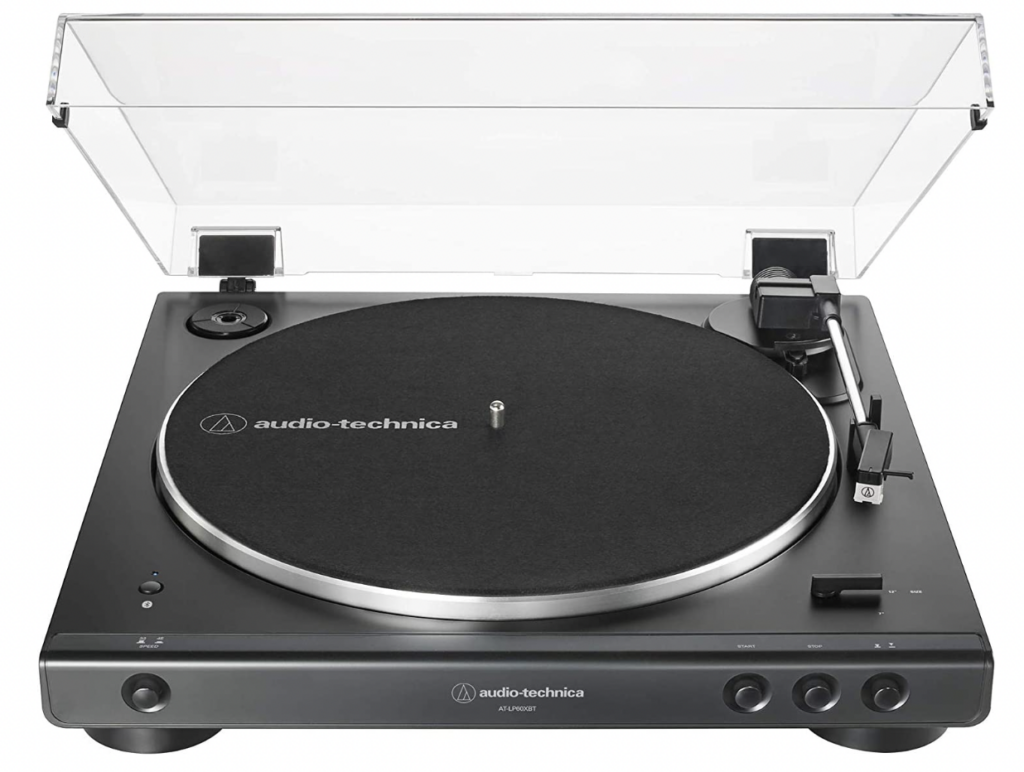 Audio-Technica Wireless Belt-Drive Turntable $179.99
For a gf who prioritizes her aesthetic just as much as her tunes, a hipster turntable may be just what she needs. This turquoise beauty can even be packed up and taken on the road. Your date nights will take home the Oscar for "Best Soundtrack."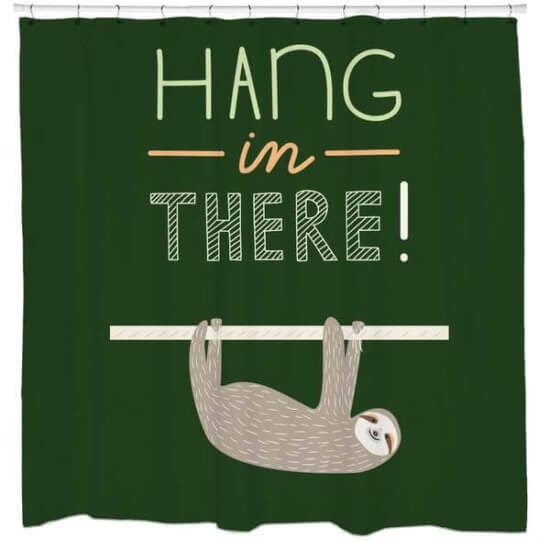 Everyone needs a reminder to hang in there every once in a while, your gf included. When those existential shower thoughts kick in, this motivational sloth will help her kick 'em to the curb in no time.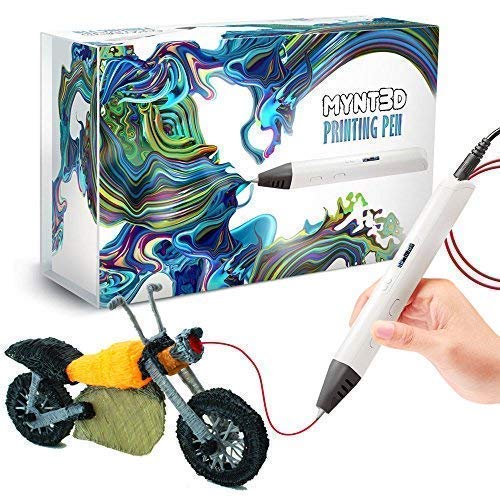 MYNT3D Professional Printing 3D Pen: $59.99
"I'd like something artsy, like a 3D Pen. They're a little pricey so it's something I wouldn't buy for myself but would really want to have because it lets me be creative in my dorm whereas other crafts can get too messy," said Chico State sophomore Kelly Downey.
Tailor your gift to your girlfriend's specific artistic abilities. If she likes to paint, you may a consider a new paint set or a leaning bridge so she doesn't mess up her creations. No matter what, she'll love that you support her passion.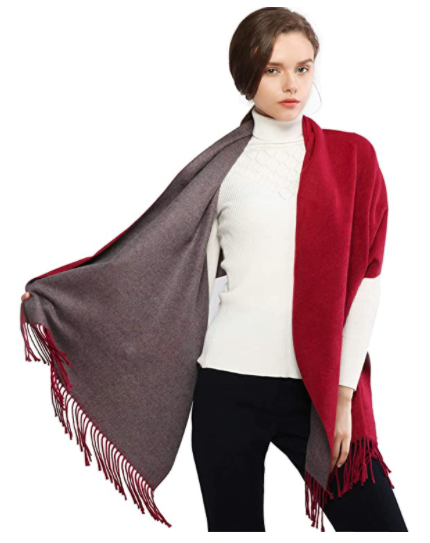 Winter Scarf Pashmina Shawl: $20
Help your girl channel her inner Lenny Kravitz with a scarf almost iconic as his. With a cashmere feel for a cotton price, both you and your bae will be over the moon.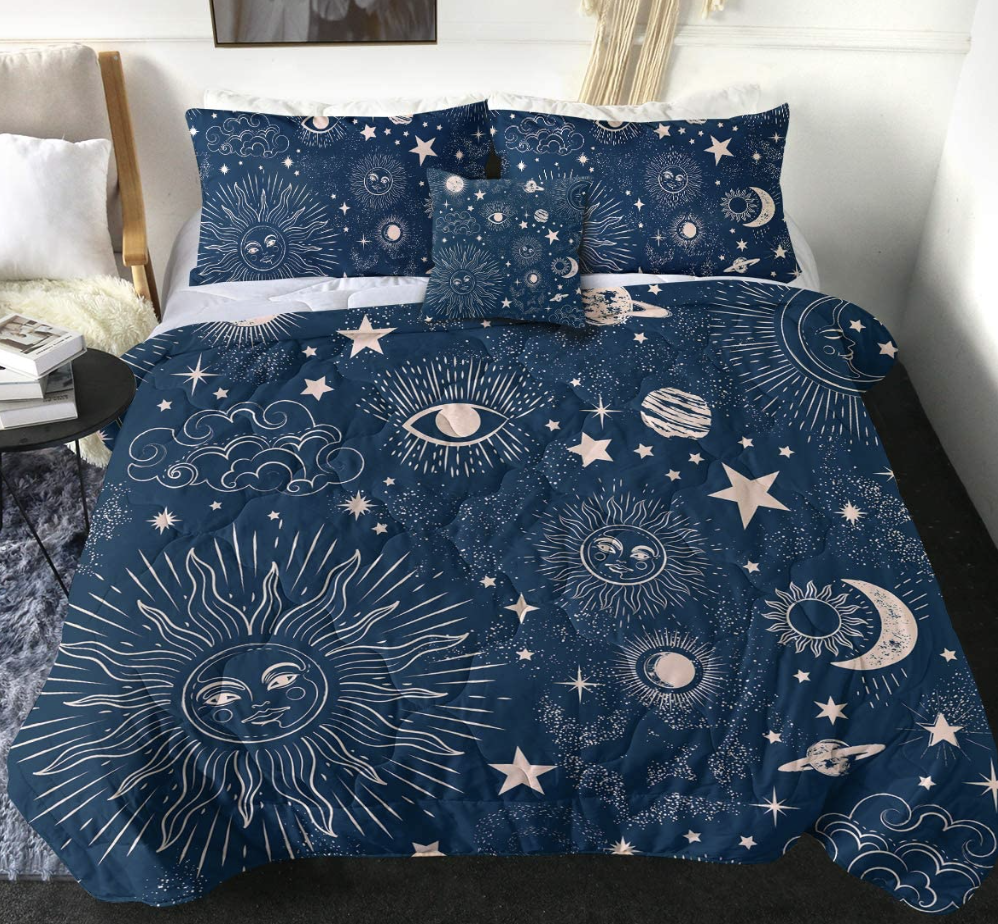 Sleepwish Celestial Comforter: $58
Star-gazing? Cute. Getting eaten alive by bugs while laying outside? Not so much. Keep the awe-factor while ditching the bites with a duvet to light up her room. Toss in those TikTok LED lights, and your night in just became a bright night out.
Prickly Pattern Shower Curtain: $18
Your girl spends hours in the bathroom perfecting her skincare routine, so why not make sure she has something pretty to look at? With this gift for your girlfriend, she'll feel like she's surrounded in nature while she tones and moisturizes.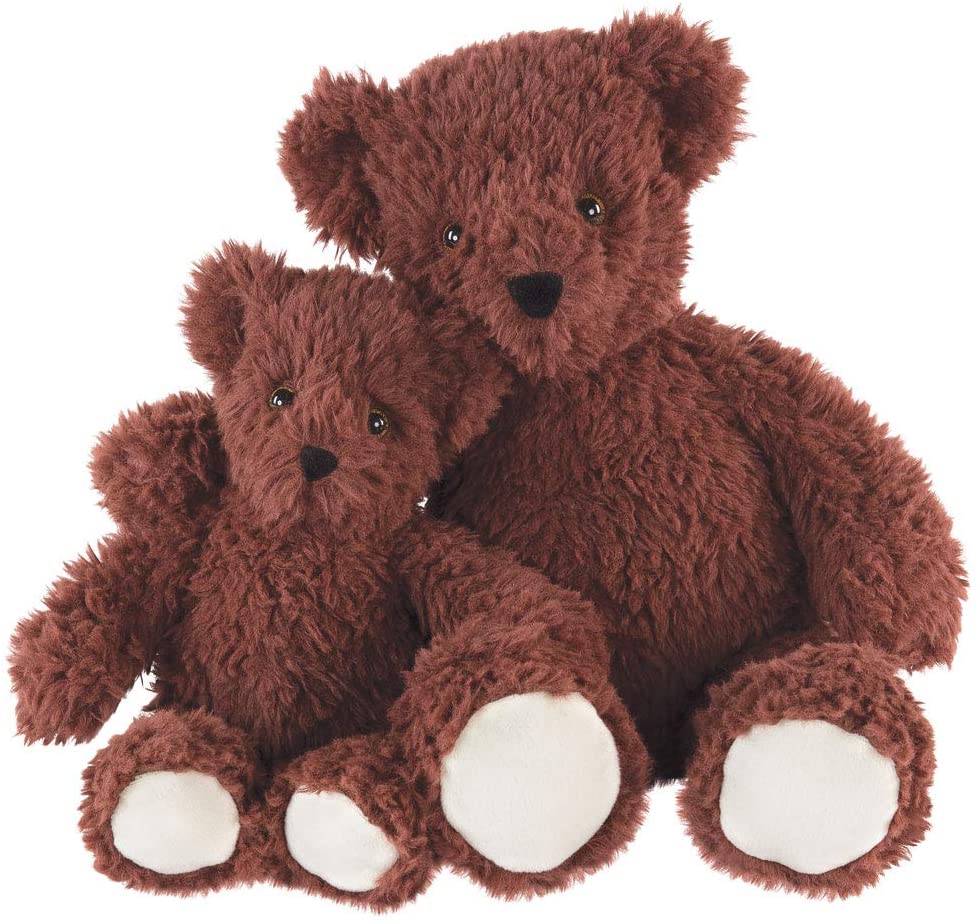 Vermont Teddy Bear: $33
"I have memories that I can forget, so teddy bears are a good reminder. Plus, I can sleep with it," said Penn State senior Audrey Nerette.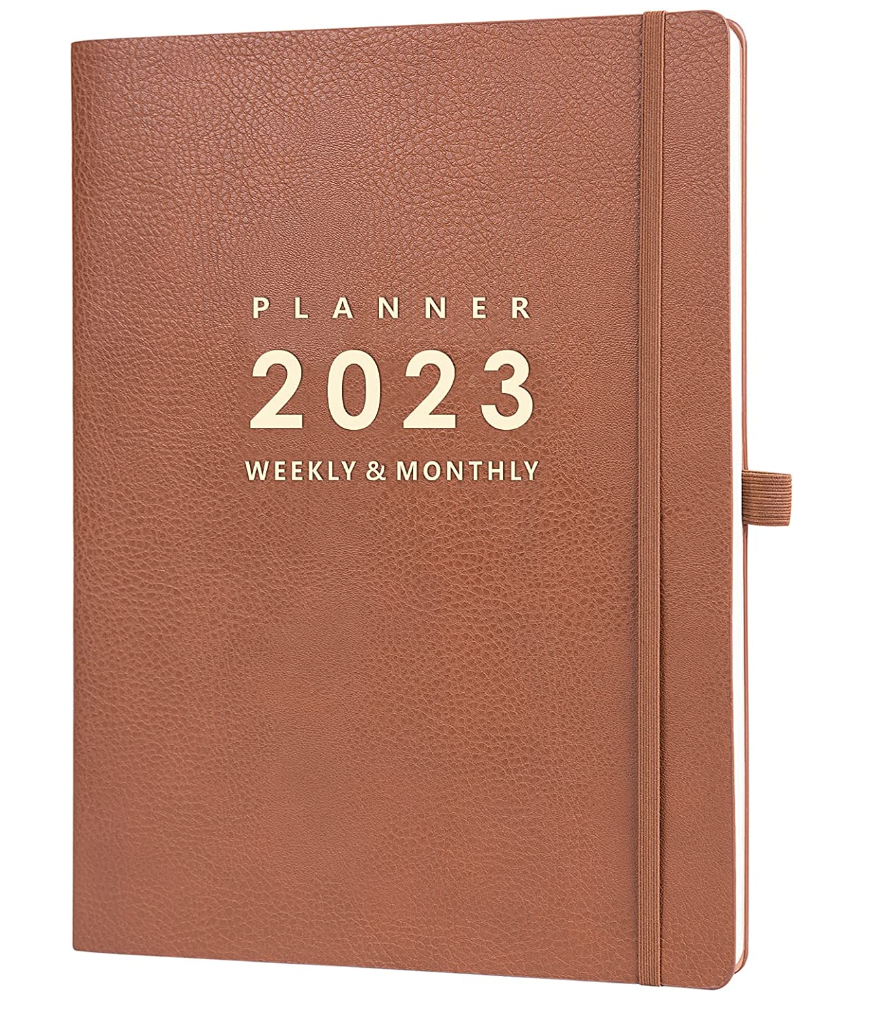 Weekly Planner: $19
A little organization never hurt nobody. Help your girl keep her life (and sanity) in order with a planner. Tip: pencil in future date nights for an extra cute surprise.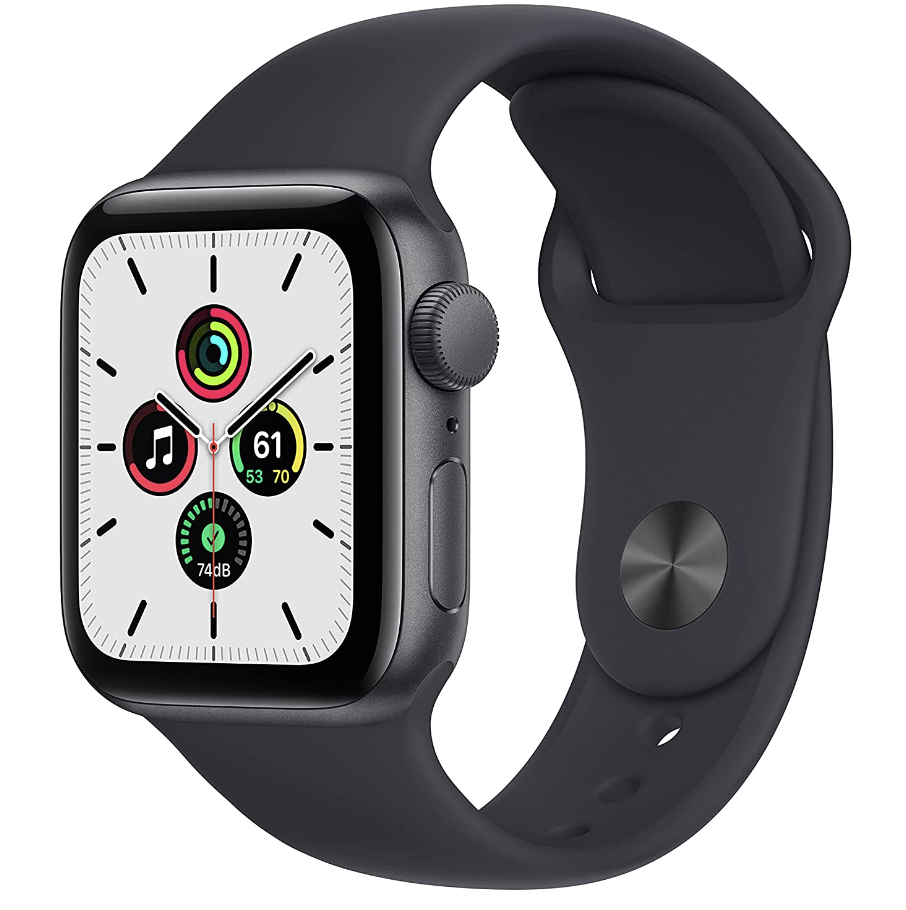 Apple Smart Watch: $200
Your girl can do it all, so get her a watch that does the same. With Apple's customizability, you can pick and choose a series and band to make her personality shine.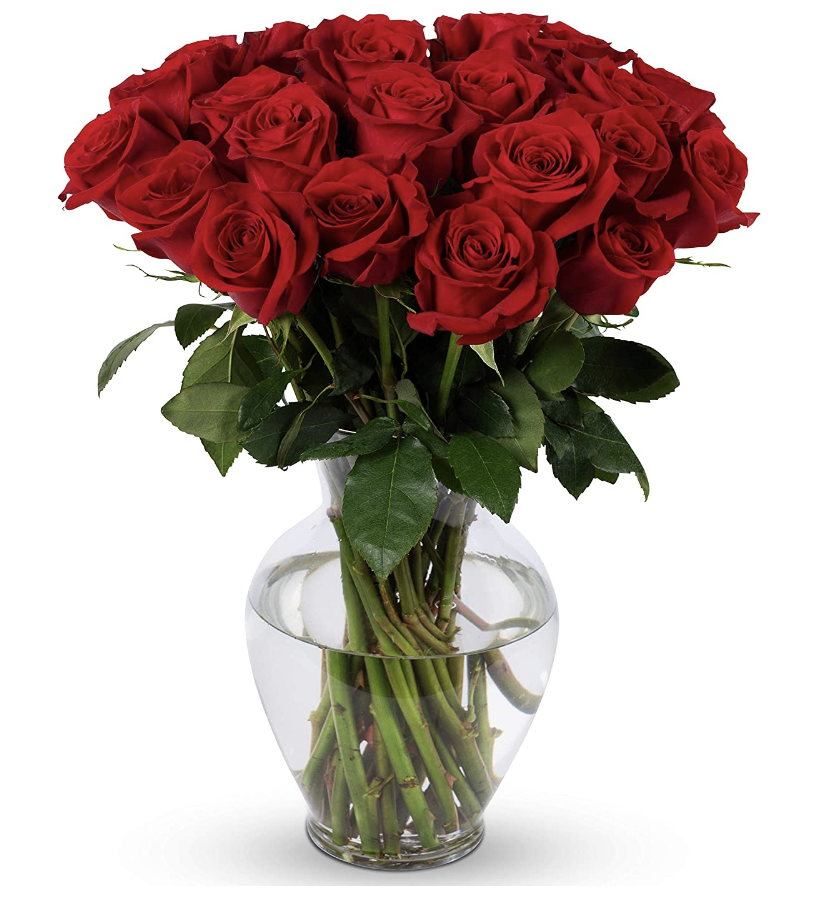 Two Dozen Red Roses: $47
"I'd want my boyfriend to get me calla lilies just because it's Tuesday," said University of Florida sophomore Nadira Guerrero.
Weekender Tote Bag: $60
"How is my boyfriend supposed to whisk me away for cute weekend getaways if I don't have a duffel to bring all my stuff?" said Michigan State University junior Kelly Beal.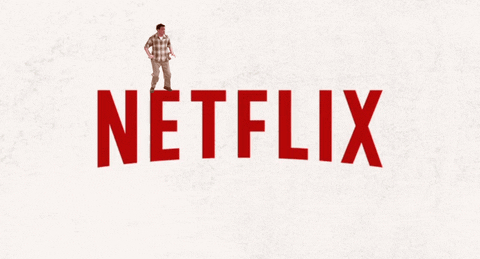 Netflix Subscription: Priceless
"A movie night would be a lot of fun, especially if it was a really long movie. If we watched a movie together and I got to eat all the popcorn all wanted, then I'd be a happy camper," said University of Maryland sophomore Yasmeen Brooks.
Sony Alpha 7 IV Camera: $2,698
How's she supposed to keep a scrapbook of your love without a camera to shoot on? Sure, she could use her phone, but where's the pageantry? The pizzazz? Help her go old school with a lens powerful enough to capture all the memories you've yet to make—now that's a romantic gift.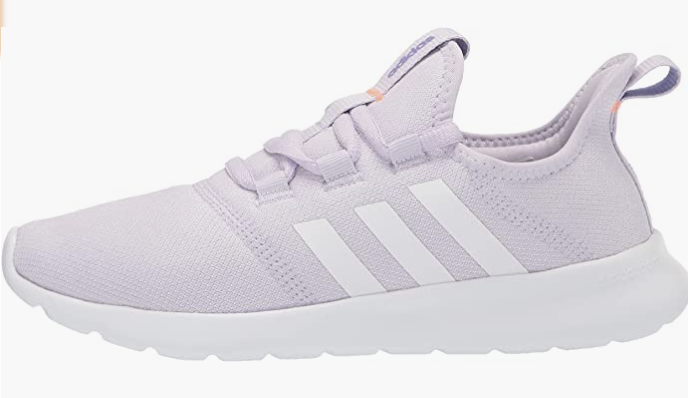 Adidas Women's Running Shoe: $51
Love (much like life) is a marathon, not a sprint. Give your girl the sneakers she needs to go the distance both on and off the track.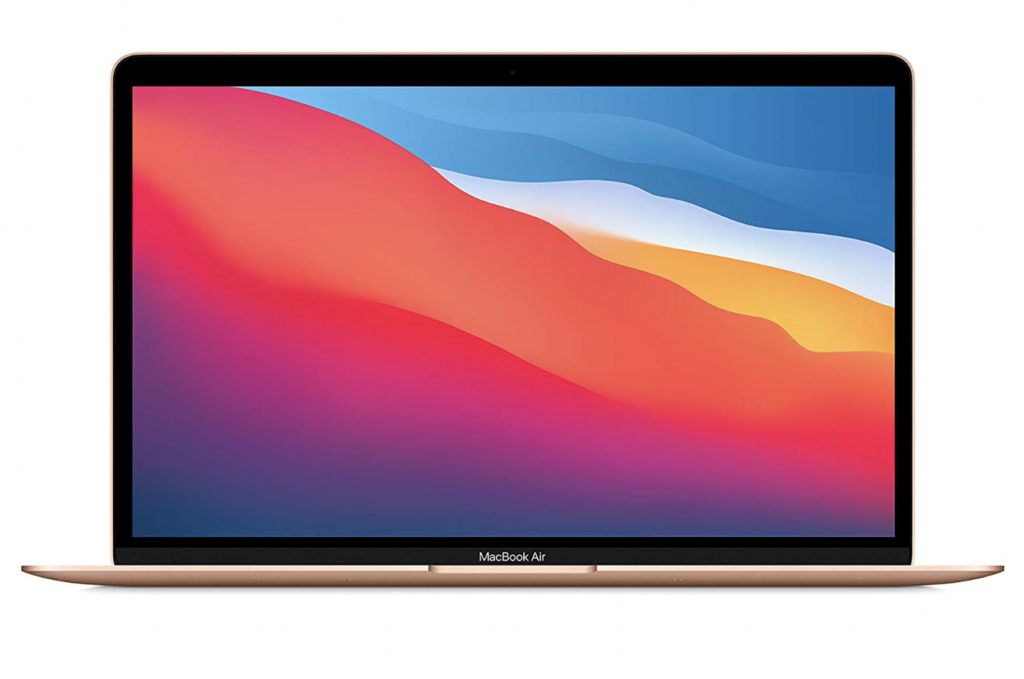 Apple MacBook Air: $800
Go big or go home. If you've got cash to spare and a boo with a decent wifi connection, hook her up with the tech she needs to succeed to school (or at least keep up her blog). Warning: this gift is reserved for long-term couples only. Giving this gift too early in a relationship may result in her thinking you're way too intense.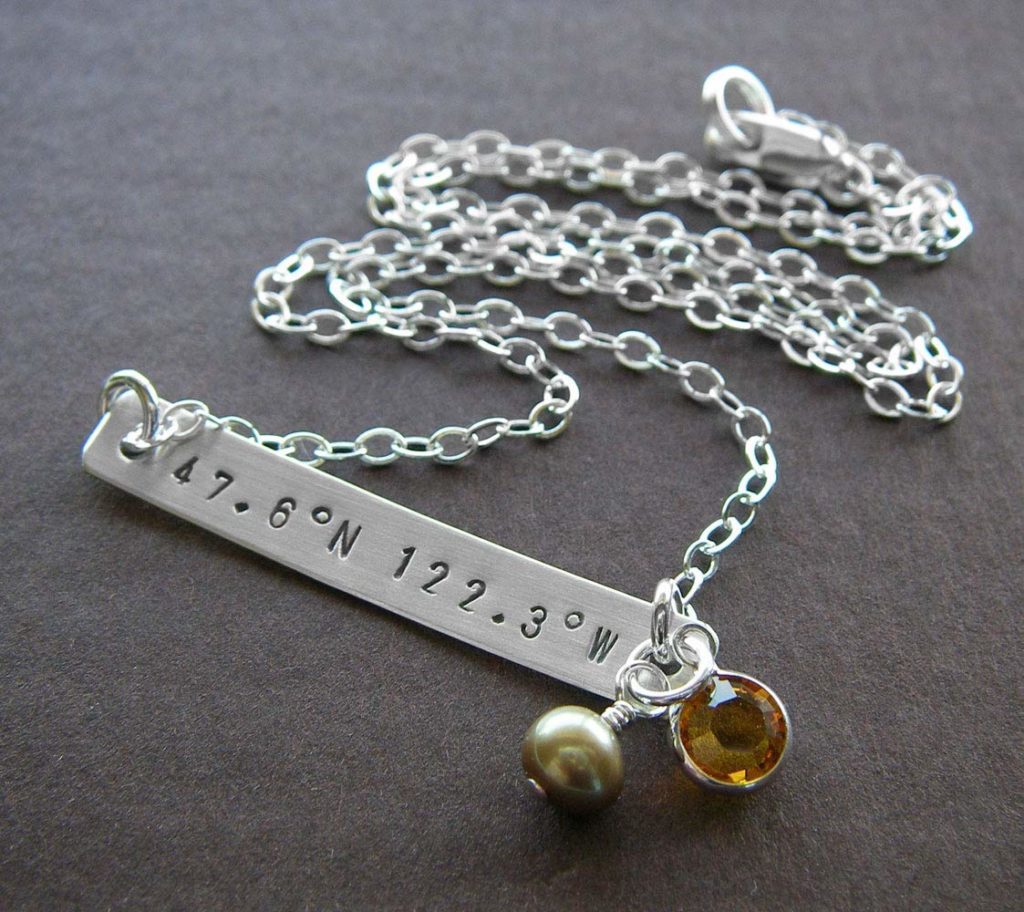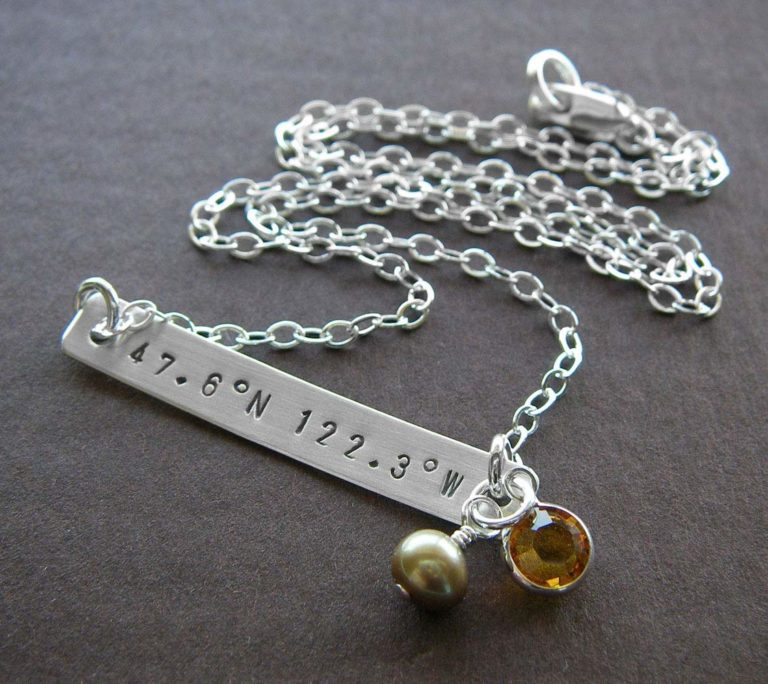 Coordinates Bar Necklace Sterling Silver: $39
Talk about a romantic gesture. A necklace with the coordinates of where you met or fell in love will be a keepsake she'll treasure for years to come (and maybe pass on to your future kids).
117. A Personalized Vinyl: $30 – $200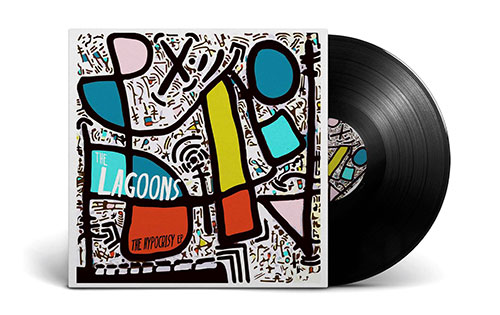 If your girlfriend loves music, especially when she plays it on her record player, then she will swoon over a custom vinyl. Both Vinylify and American Vinyl Co. offer tools to help you make one-of-a-kind custom records. With their services, you can personalize the cover art and labels on a vinyl in which you can choose the shape, size and color. You can also choose which songs go on the vinyl, putting up to 10 minutes of music on each side of the LP.
"I loved working with American Vinyl Co., they were so nice and worked with me to add another song to the LP that I bought," said Florida State University senior Edda Barrios. "I put a lot of thought into it, and it's a way to give a sweet gift without being corny."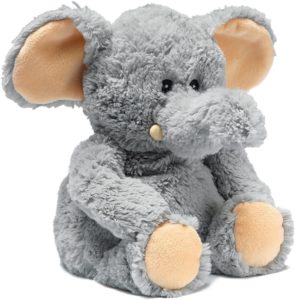 Warmies Microwavable French Lavender Scented Plush Elephant: $26
Sure, you could get your girlfriend a teddy bear. But, if you want to step it up a notch – get her a Warmies. This brand of lavender-scented plush animals use aromatherapy to promote calmness and wellness while reducing stress and anxiety. You can also place them in the microwave to heat them up to help relieve everyday aches and pains. Not only will your girlfriend love her new bear, but she'll be relaxed and comforted, too.
"I absolutely adore my elephant stuffed animal from Warmies," said Florida State University senior Riel Felice. "It stays warm for such a long time and the lavender smell is lovely—I snuggle it every night when I go to sleep and every time I feel stressed or anxious. It's the perfect pal for anyone who experiences anxiety, has trouble falling asleep, or simply loves self-care."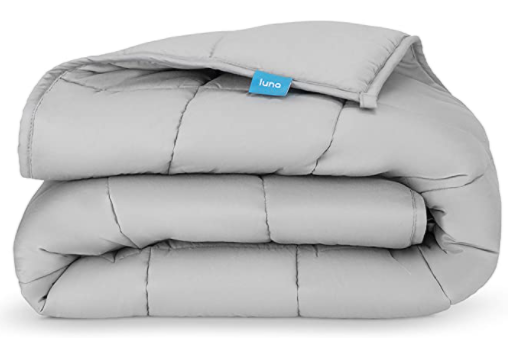 Luna Adult Weighted Blanket: $81
As an alternative to a Warmies, get your girlfriend a faux fur weighted blanket. These blankets create the same comforting pressure of a hug to promote calmness and relaxation. The pressure feels evenly distributed throughout the blanket to give your girlfriend the fullest form of comfort while also acting as a super cute addition to her room. If you can't give your girlfriend a good cuddle every night, this blanket will do the trick.
120. A Three-Month Subscription to a Subscription Box: $50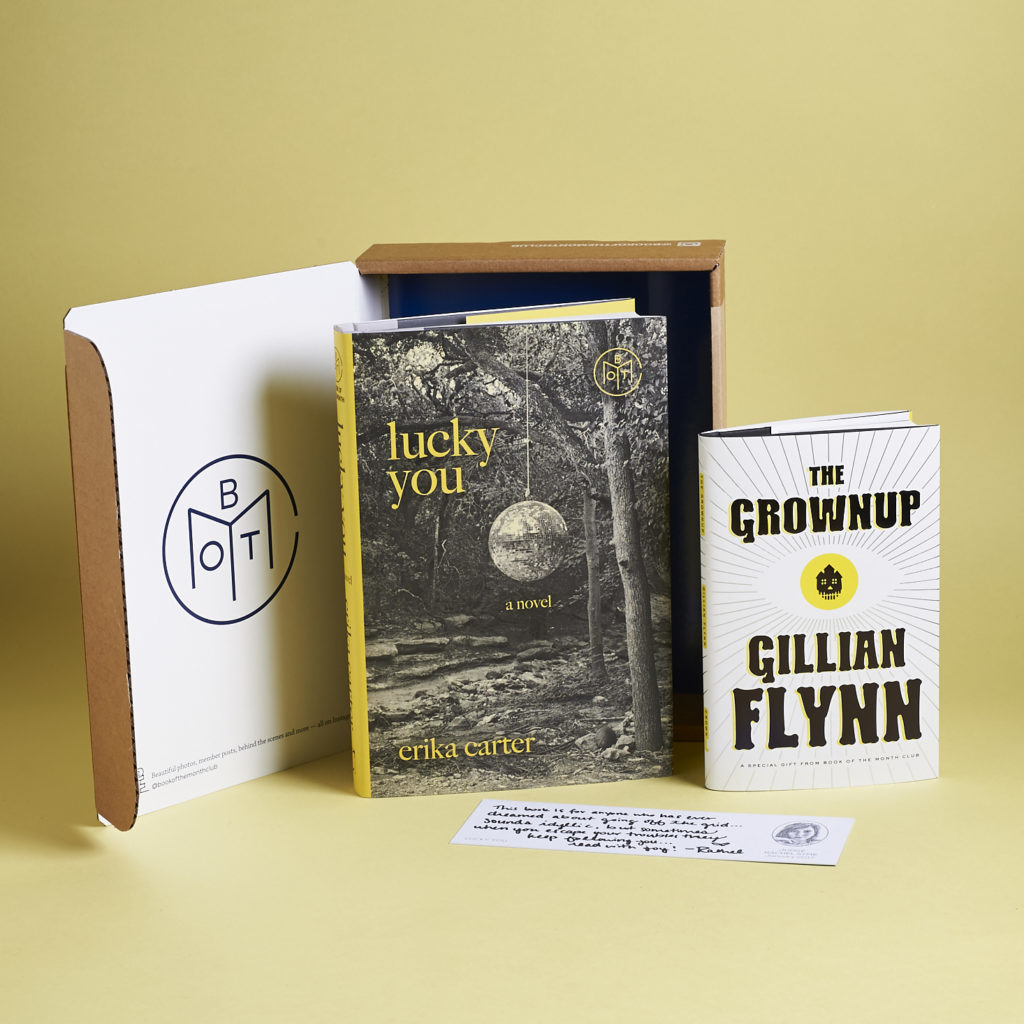 With so many subscription boxes available on the internet nowadays, one must fit your girlfriend's interests. Need some help? Check out these two companies to get you started. If your girlfriend doubles as a bookworm, then she'll love a subscription from Book of the Month. If you gift her a subscription for three months, she'll receive a beloved hardcover book selected by a team of experts and celebrity guests at her doorstep once a month.
If your girlfriend loves beauty, makeup and skincare, she'll love a subscription to Birchbox. Birchbox will send your girlfriend a ton of samples of new and popular products, such as Benefit Cosmetics mascara and Kiehl's skincare. This way, she can find her new favorite products without having to pay the big bucks to commit to a product that she could end up hating.
"Birchbox is good for people who don't know exactly what they want or like in beauty but want to get into it," said Florida Atlantic University senior Rebecca Coddington. "I found good products that I still use to this day."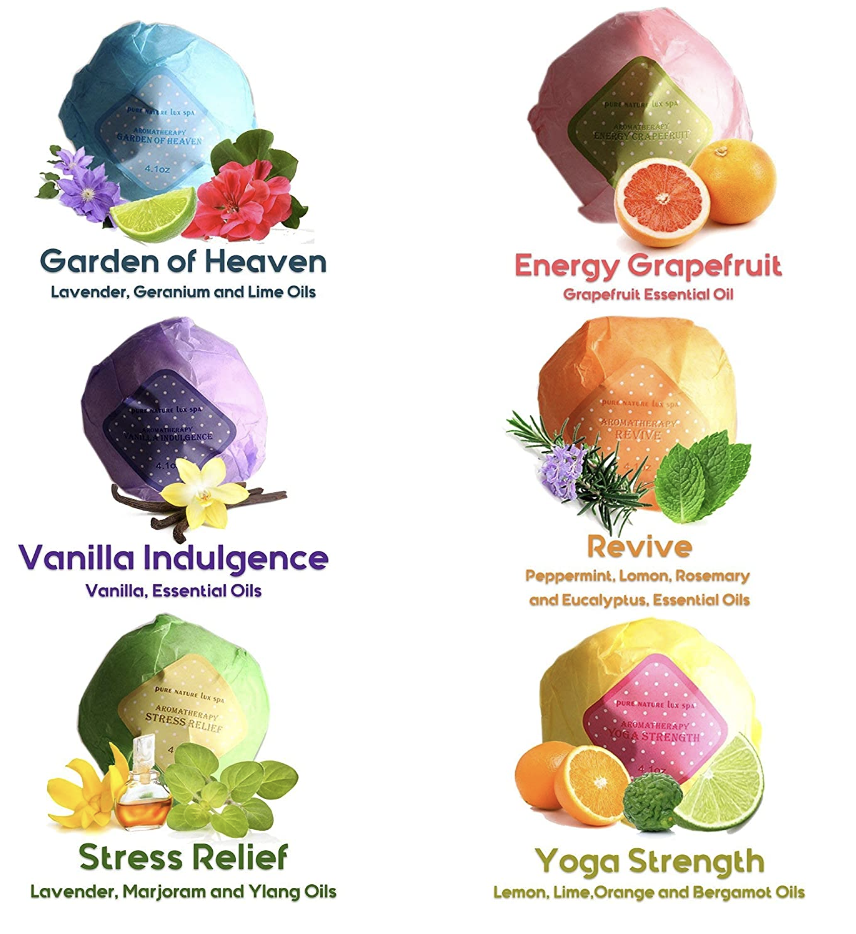 Bath Bomb Gift Set: $13
What two things do girls love to rave about? Essential oils and bath bombs. With this gift set, you'll give your girlfriend the best of both worlds. The set includes six vegan bath bombs that were made with natural essential oils for aromatherapy, making it the perfect Christmas gift for your girlfriend when all that holiday stress sets in. They each coincide with a specific use: two lavender scents for relaxation, grapefruit for energy, vanilla for detoxing, peppermint for sinus congestion relief and lemon for de-stressing. To sum it up, this gift set is the bomb. Pun intended.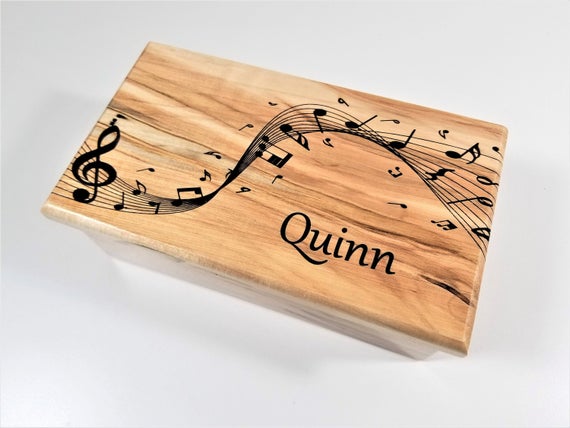 Personalized Music Notes Music Box: $30 – $160
Every couple has a song – so make it tangible. If a certain song jumps out to you that means a lot to you, your girlfriend or your relationship, get her a personalized music box that plays it. This gift will score you brownie points with your girlfriend for its uniqueness and thoughtfulness.
"My boyfriend and I saw A Star is Born for our first date, and La Vie En Rose is one of the songs he always played on the piano," said Florida State University junior Willmary Anderson. "Ever since, we play the song every now and then, so he bought me a music box that plays the song after he went to Paris. It's so sweet."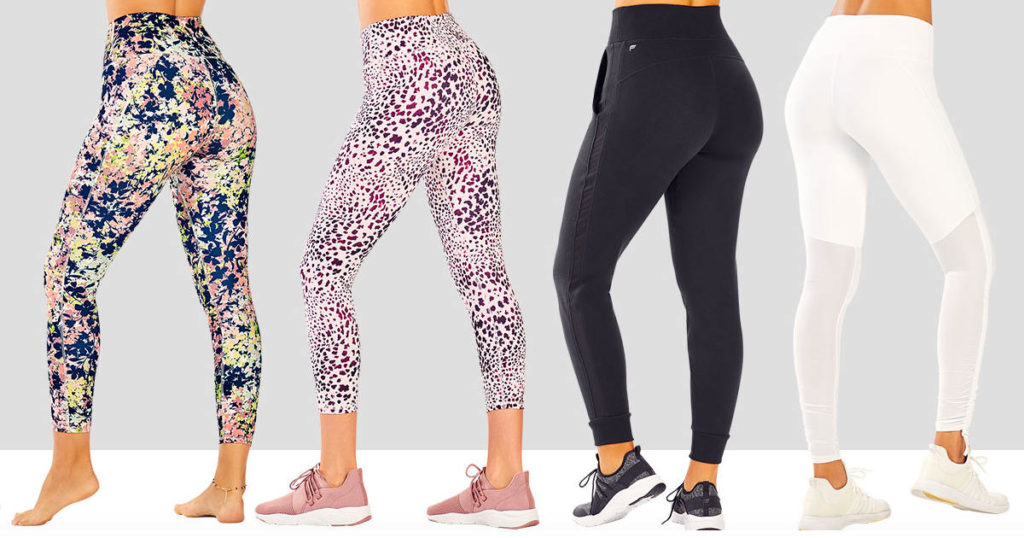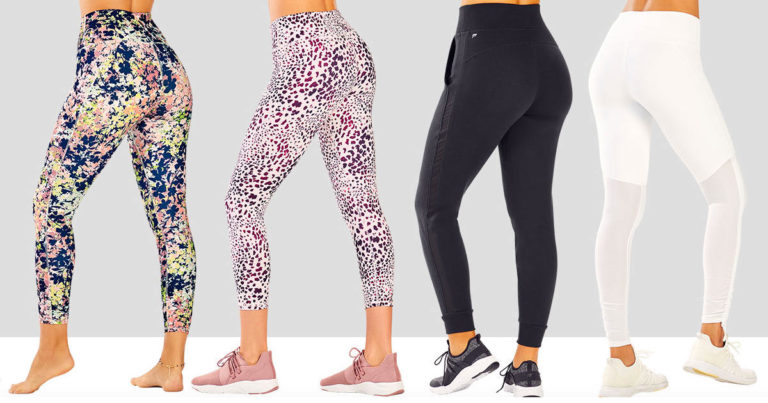 Fabletics Bottoms: 2 for $24
Forget Nordstrom, Anthropologie or Urban Outfitters. For those active couples out there, snagging your girlfriend a pair or two of Fabletics leggings would make her day. Fabletics activewear differs from other brands in the sense that you can choose outfits based on your favorite type of exercise, where you like to work out, the colors that best match your style and your body type. If you pick out some leggings for your girlfriend, she'll definitely know that you've been paying attention to her.
"My boyfriend got me two pairs of leggings that he picked out from Fabletics himself just based on what he thought I would like," said Florida State University sophomore Carolina Barber. "It just showed how thoughtful he was and that he took time to pick out the ones he thought were best from their entire website."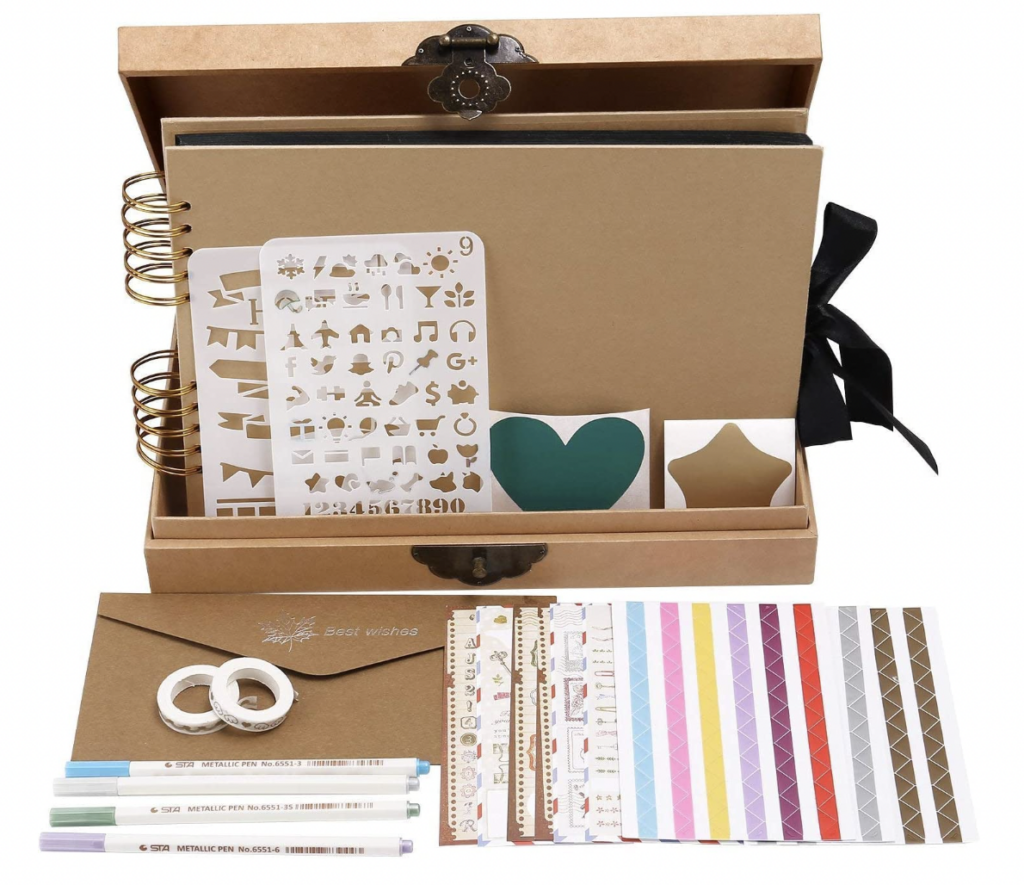 Not wanting to break the bank on a gift but still want to give your girlfriend something thoughtful? Choose a gift that you can DIY. Adding a personal touch to any gift seems special, especially when your girlfriend can add to it too.
"The best gift I got from my boyfriend was a journal that he titled, 'It's Only 2 Weeks'," said Florida State University sophomore Natalie Genton. "We're long distance, so he gave me a journal that he wrote in every day leading up to his visit describing how excited he was about visiting me. The best part is, he left the journal with me so the next time I see him, I will put in entries leading up to his visit for him to read. As someone who loves journaling and letters, I was so shocked by how thoughtful and meaningful the gift was."
If you don't struggle with long-distance, try putting together a notebook or scrapbook of your favorite memories together.
"My boyfriend put together a notebook of all of our favorite dates," said University of North Florida sophomore Emily Barrett. "On one side, he wrote what we did on the date and what it meant to him, and on the other side, it would either have a picture of me doing something on the date or a drawing. It was the sweetest gift anyone has ever given me. It was the little things that mattered, like him remembering small details, that made it so special to me."
Scrapbook Accessories Kit: $26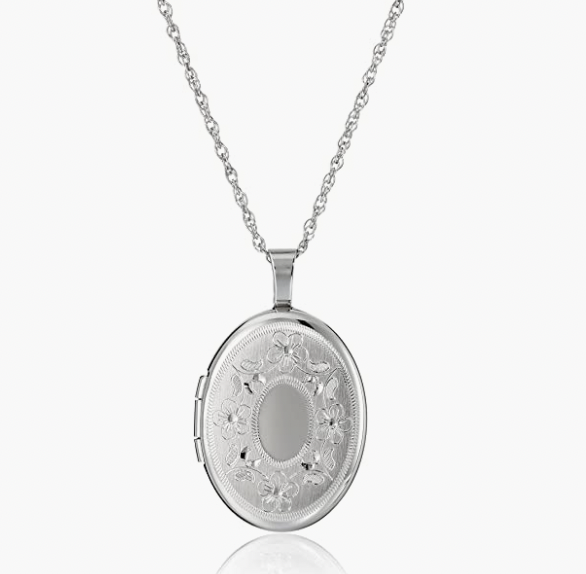 Sterling Silver Oval Engraved Locket: $33
Giving your significant other a locket has been a thing since, like, ever. So why not bring back the nostalgia and snag your girlfriend one? Since you can personalize them, lockets act as a great sentimental gift. You can get it engraved with your name, the date of your anniversary or a phrase that's special to the both of you. Add your photo for extra flair. Include a photo of you and her on both sides of the locket to really make her swoon.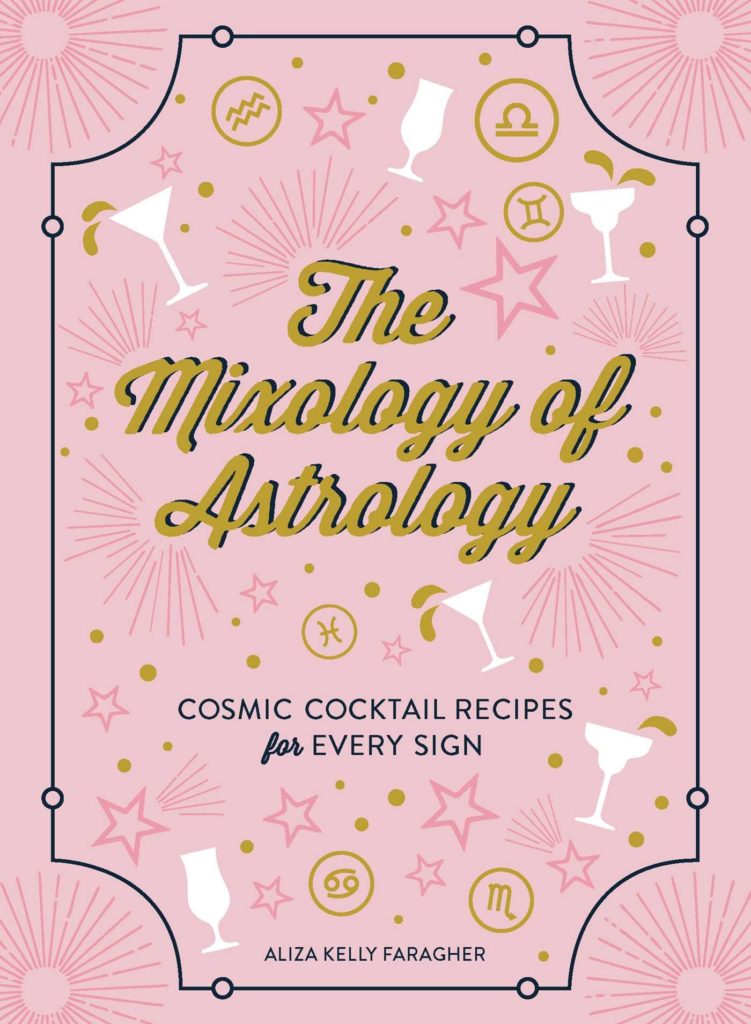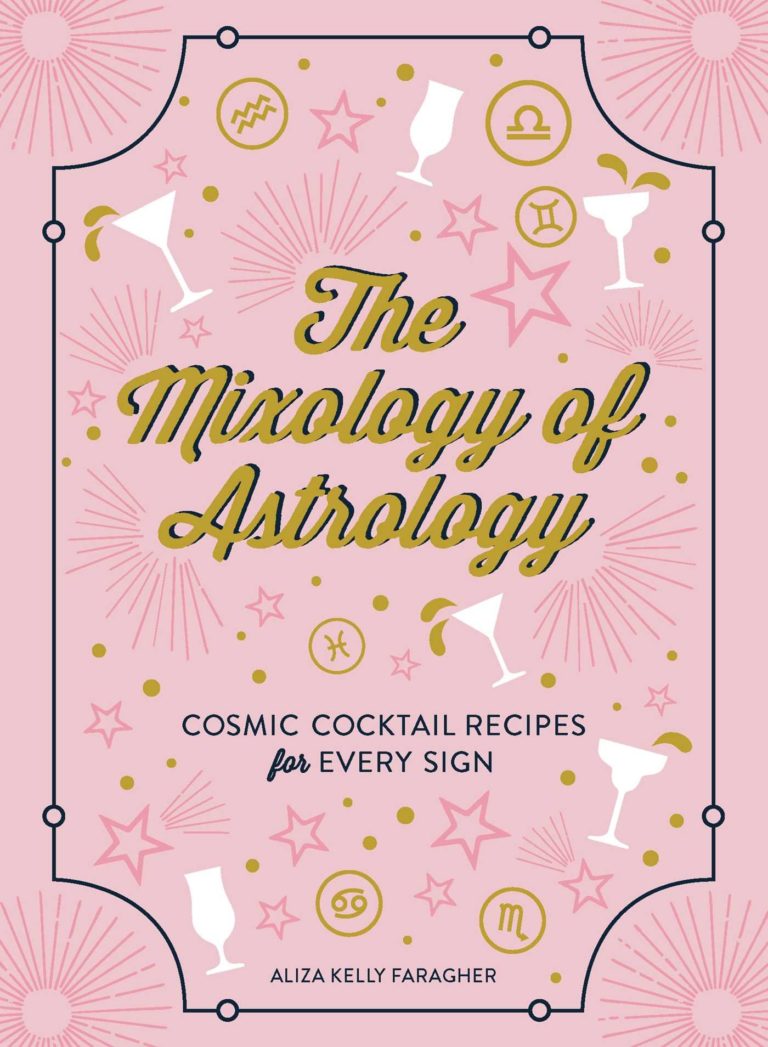 The Mixology of Astrology: Cosmic Cocktail Recipes for Every Sign: $13
In search of the perfect mixed drink for your girlfriend? The Mixology of Astrology defines the exact beverage recipe to fit in with her personality. Next time she hosts a brunch for the gals at her apartment, they all get to take turns trying the cosmic cocktail that supplements their sign, making this the ultimate birthday gift for your girlfriend.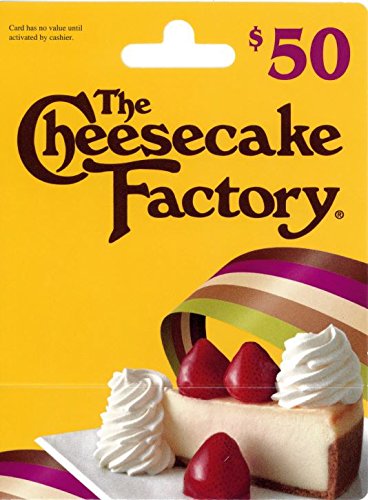 The Cheesecake Factory Gift Card: $50.00
Lovers of desserts and massive-sized dinner plates, unite! For a chain restaurant, the Cheesecake Factory ranges a tad on the pricier side, so a gift card gives your girlfriend the opportunity to treat herself to this cult-favorite.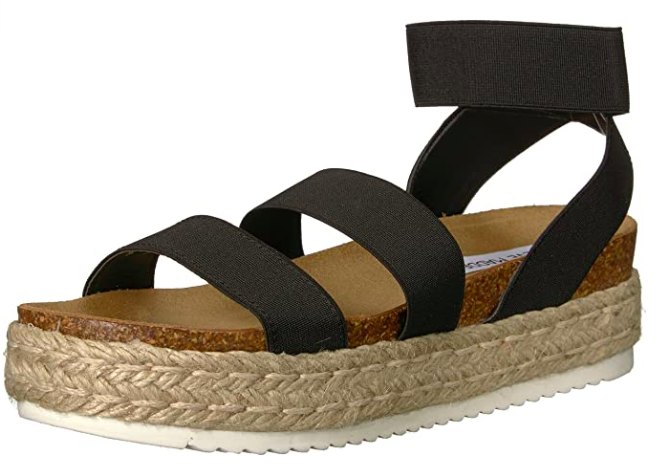 Steve Madden Women's Kimmie Wedge Sandal: $41.99
"Every girl has to experience their [Steve Madden] shoes!" said Kailee Walters, a 19-year-old public relations major at Texas Tech. "They have so many styles to pick from that best fit you. Fashionable shoes keep girls the happiest. Steve Madden forever!"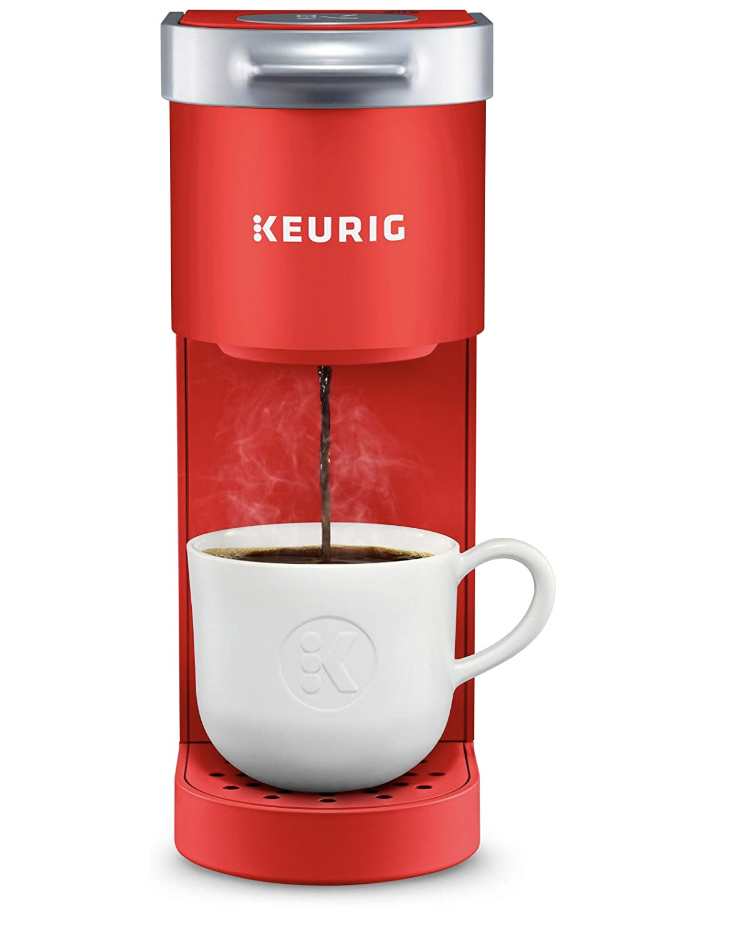 Keurig: $68
"I love it because it is super convenient when I'm in a rush and need to make coffee quick," said Alyssa Maher, 27, graduate from Missouri State University. "It'd make a great gift because of the convenience factor and they are cute so they can fit into any color scheme you have going on."
"It has saved me a ton of money because I used to go out for coffee nearly every day and now, I just have it at home," said Melissa Schiffbauer, 25, graduate from Southern Adventist University. "This is the perfect gift because it is so practical and useful. Any coffee lover will quickly become addicted to their Keurig!"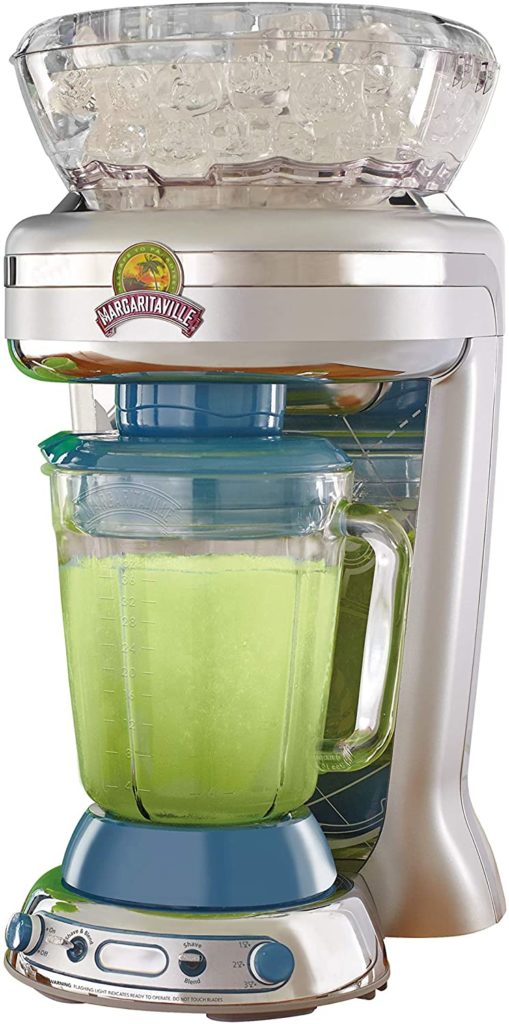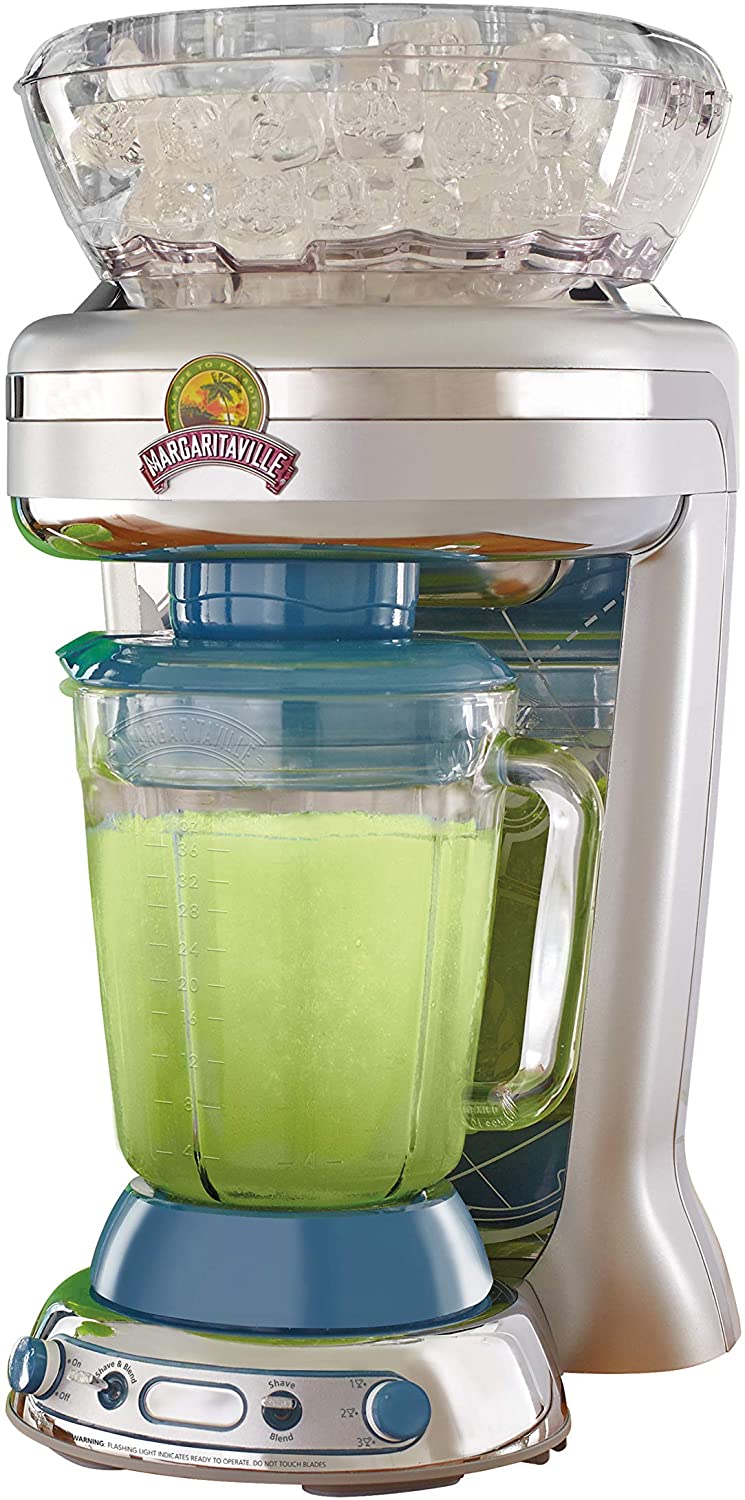 Margaritaville Key West Frozen Concoction Maker: $280
"Homemade margaritas are the backbone of any relationship," said San Francisco State University senior Kristen Wesley. "I need to know my partner can make a good frozen marg. If he can't, I'll have to teach him, otherwise, I don't see us working out."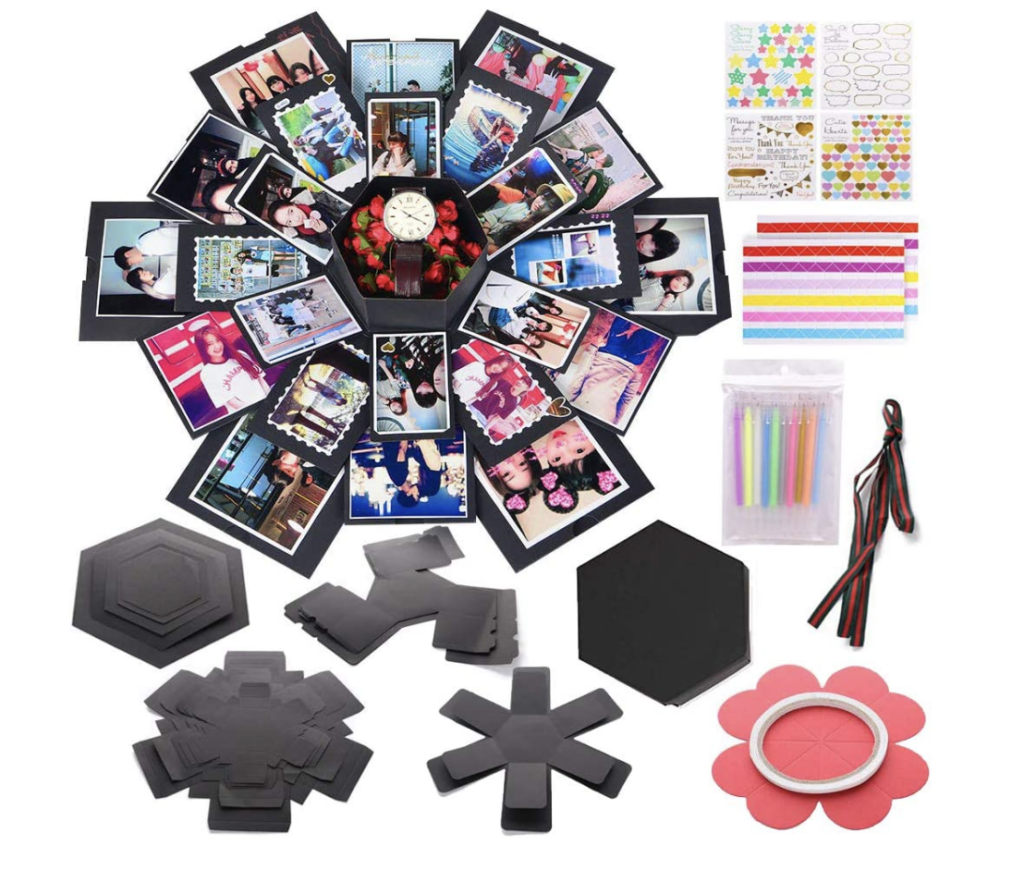 Koogel Explosion Box Set: $11.99
"I would die if my boyfriend got me something thoughtful and sentimental, like a memory box. It would mean way more to me than any diamond necklace," said Diablo Valley College junior Courtney Barrow.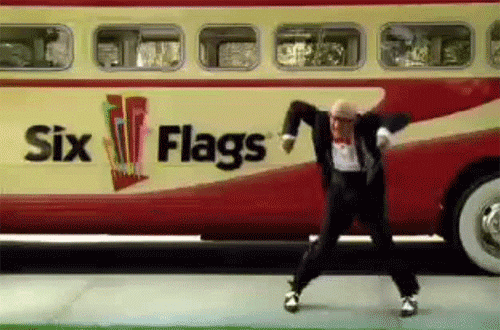 Six Flags Membership: Varies
"Depending on your membership level, you get a free photo every visit, a skip the line pass every visit, free souvenir cup with free refills for the duration of the membership, priority entry, etc. There are other great perks like coupons for friends, additional upgrades and discounts. So much comes out of one little monthly fee," said Nora Hartigan, a healthcare information technology student at Devry University.
"I myself have created so many amazing memories with my significant other just in the last few months of the 2019 season we had together. Memories that we will never forget," said Jack Ochoa, a graduate from Kean University.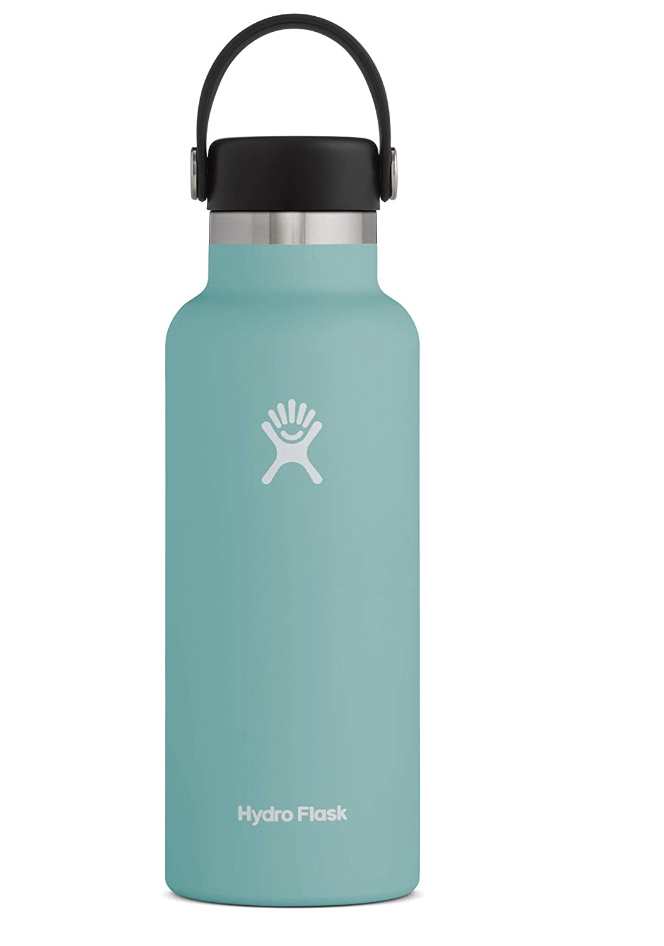 "I truly think giving a Hydro Flask would be the perfect gift for one's significant other because it's something small but yet you know they will use it all the time," said Tina Nguyen, a business student at Orange Coast College. "On top of that, getting the Hydro Flask customized is more meaningful. For example, their favorite flowers are sunflowers, have an artist or be creative and paint on some cute sunflower. A perfect gift isn't about how much you spent on them, it's the thought that counts!"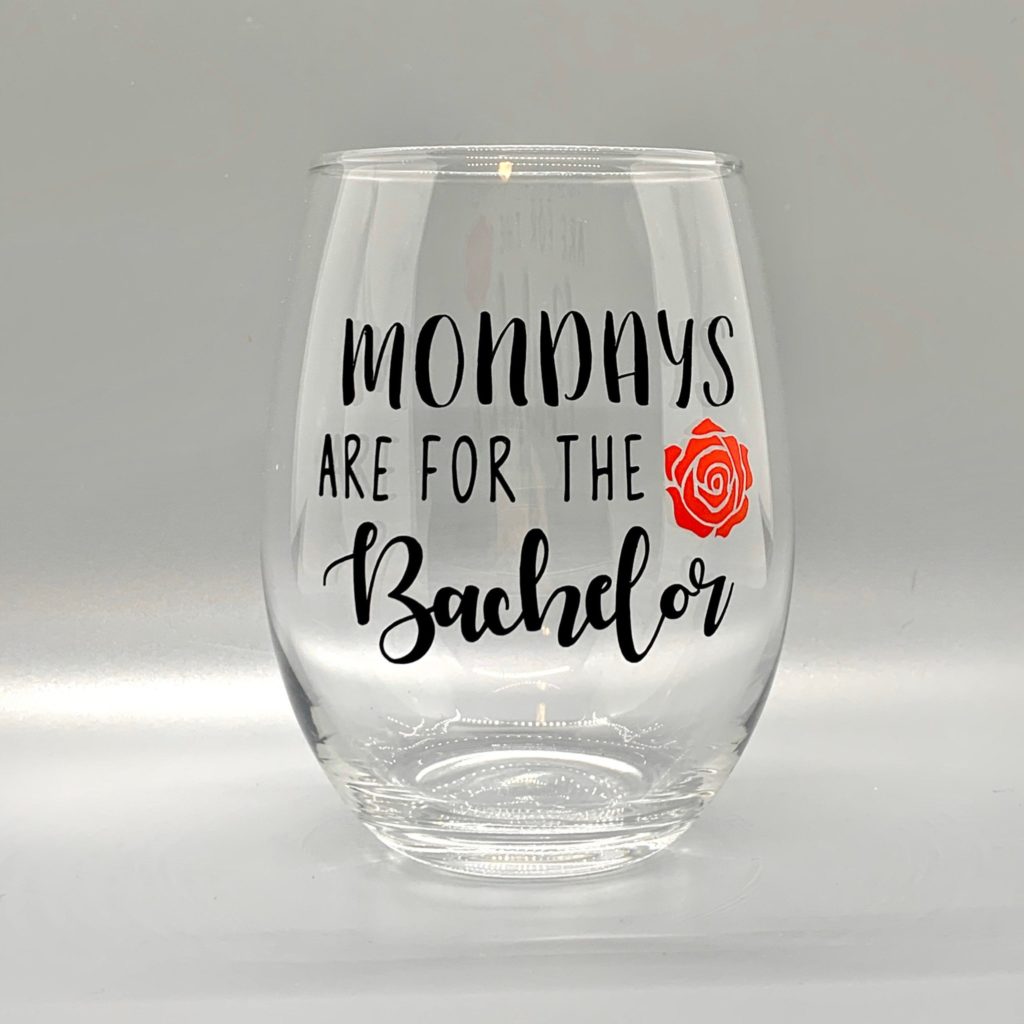 'Mondays Are For the Bachelor' Stemless Wine Glass: $10
"Nothing better than a wine and Bachelor Monday's right ladies?" said Natalie Teague, a 19-year-old at Platt College.
"It's a cute gift because obviously a lot of wine is consumed during the show including with myself," said Matt Campbell, a graduate from Brock University.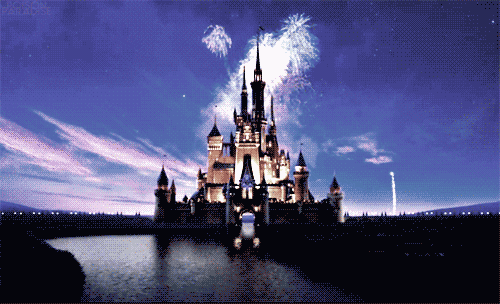 Disney+ Monthly Subscription: $6.99/month
Level up your date nights with a Disney+ subscription. You and your girlfriend can get cozy watching Tangled amidst the other Disney classics for just $6.99/month. After you finish the entire movie collection, take a day to stream the original yet nostalgic High School Musical: The Musical: The Series.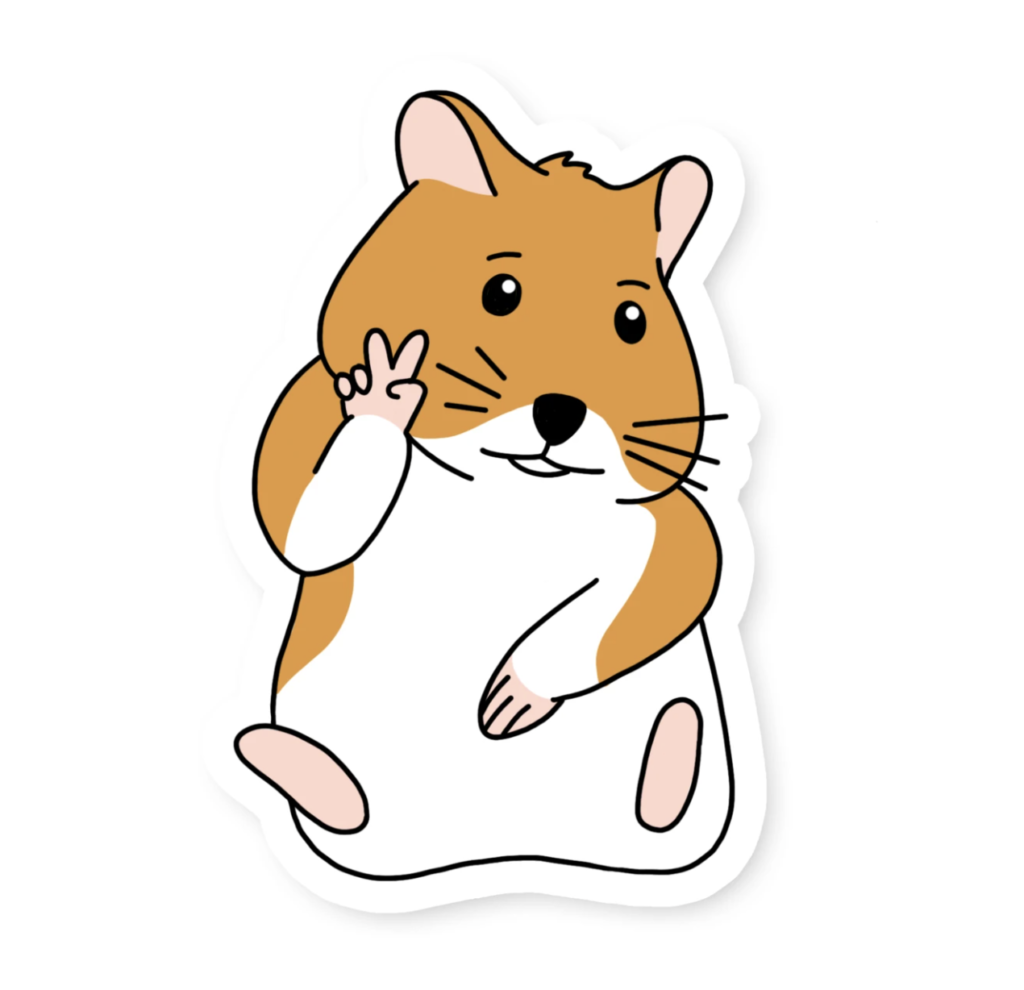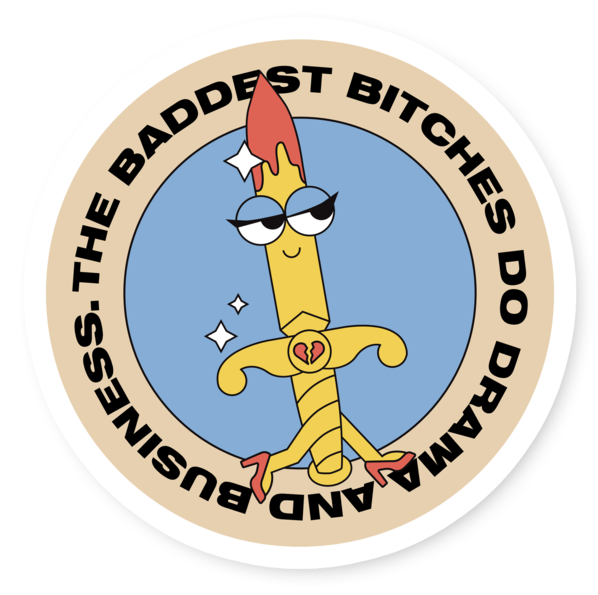 Two-pack of stickers: $5.00
Every girl loves stickers. That's a fact. Get your gal a pack of stickers that reflect her personality. Whether she's a lover of all things wine and corgi or she's the baddest bitch around, these stickers will deck out her water bottle, laptop and notebook for all to see.
Totally Lost?

If you're still stumped or you already got made her a scrapbook last year, go with an Amazon Gift Card. Or have her make a wish list on Amazon
for you to choose from. After all, at Amazon, you can buy literally everything. It's just like a wedding registry except–okay, sorry didn't mean to scare you there.
More birthday gift ideas for your girlfriend and Christmas gift ideas for your best friends and family.
Stumped on what gift to get your BFF?
Don't worry, we've got you covered with the Top 10 DIY Gifts for Your BFF.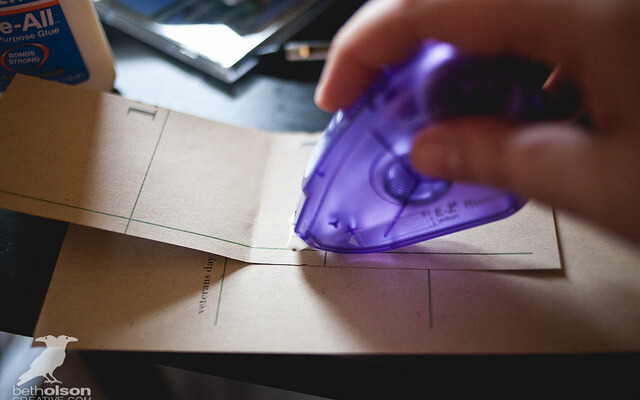 Need the best birthday gift ideas?
Check out 21 Birthday Gifts Your Girlfriend Actually Wants.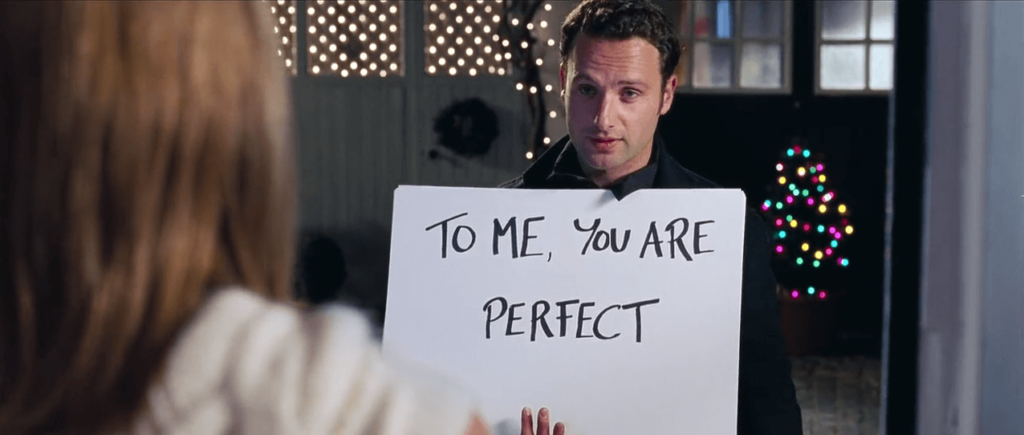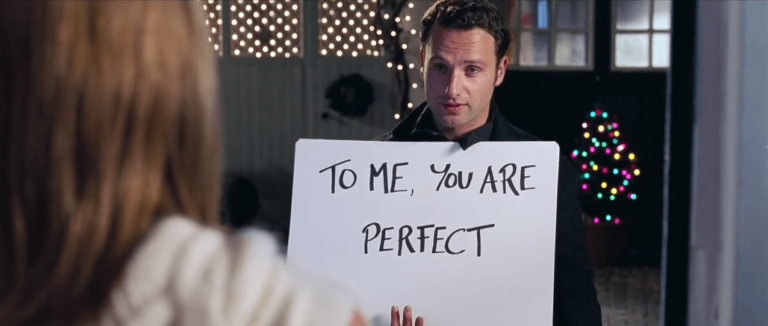 Need a gift for your parents?
Check out our article on the best gifts for parents.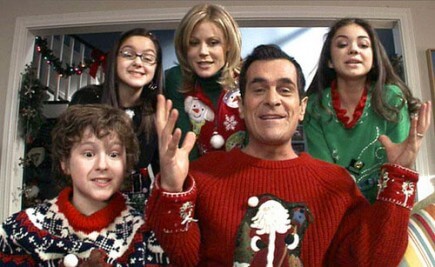 Need Valentine's Day Ideas?
Find 14 Valentine's Day Date Ideas for $14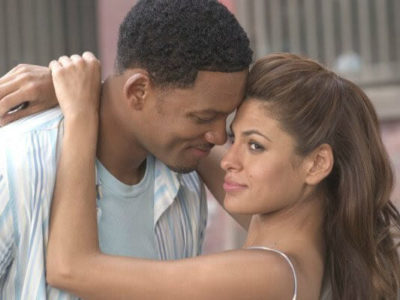 Even more gifts for your girlfriend, friends and loved ones.
10 Ridiculous Kitchen Gadget Gifts
10 Christmas Gifts for Hipsters
When your girlfriend is stumped on what to get you…
10 Gifts Your Boyfriend Actually Wants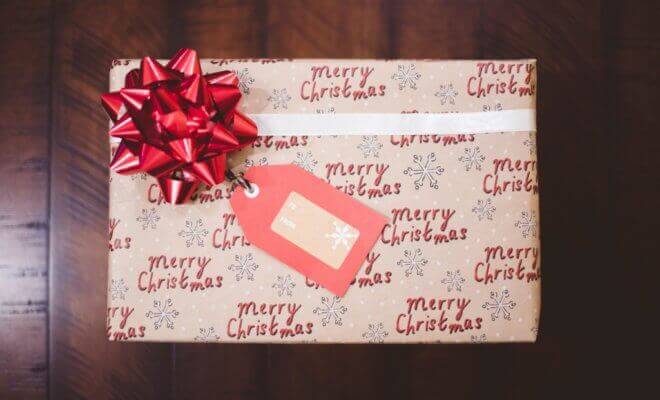 If your girlfriend cares about your style:
The Sexiest Things a Man Can Wear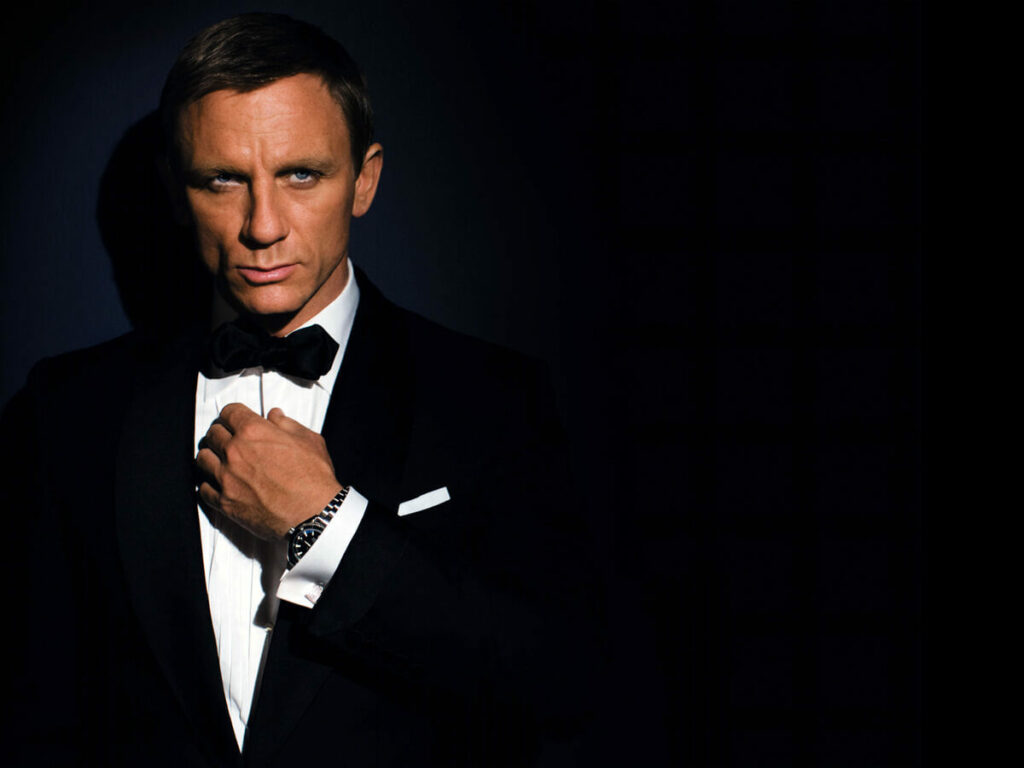 Updated December 19, 2016: Since Christmas and Hanukkah are fast approaching we're adding new and exciting gifts to our list every day to make your life easier when it comes to getting an incredible gift for your girlfriend.
Updated February 14, 2017: In the spirit of Valentine's Day we included even more creative, heartfelt and handmade gifts for your girlfriend.
Updated November 8, 2017: We've added even more gift advice directly from girlfriends on what they want this holiday season. Check out the ultimate gifts for your girlfriend this year!
Updated November 29, 2017: It's getting even closer to holiday time so we researched even more incredible gifts perfect for your girlfriend including makeup, sunglasses and the latest trends.
Updated June 15, 2018: We've interviewed even more women to reveal the best gift ideas for your girlfriend. Then we created a new list of 10 best gifts for your girlfriend in 2018. We also added more of the hottest tech ideas for your girlfriend. These gifts for your girlfriend will definitely keep you on her good side!
Updated November 26, 2018: We added 10 more best gifts for your girlfriend in 2018.
Updated May 10, 2019: We added 10 more best gifts for your girlfriend in 2019.
Updated November 26, 2019 by Selena Ponton: We added 10 more gifts for your girlfriend for the holiday season in 2019.
Updated March 26, 2020 by Natalie DaRe: We added updated descriptions, quotes and prices.
Updated March 26, 2020 by Kimberly Hurd: We added 10 more gifts to make your girl swoon in 2020.
Updated May 3, 2020 to include stickers.
Updated September 28, 2020 by Natalie Mechem: We added 10 more gifts your girlfriend actually wants in 2020.
Updated October 22, 2020 by Macey Spensley: We added 10 more gifts your girlfriend actually wants in 2021.
Updated November 18, 2022 by Kendall Russell: We added 12 more gifts your girlfriend actually wants in 2022.