Halloween is every kid's favorite holiday: You get to dress up however you want, stay up past your bedtime and get free candy. That magic seems to fade as you get older, but these 10 schools bring it back. Thought you were done with Halloween when your mom told you that you were too old for trick-or-treating? Guess again. Hit up one of these amazing college Halloween traditions.
10. UNC Chapel Hill: Halloween on Franklin Street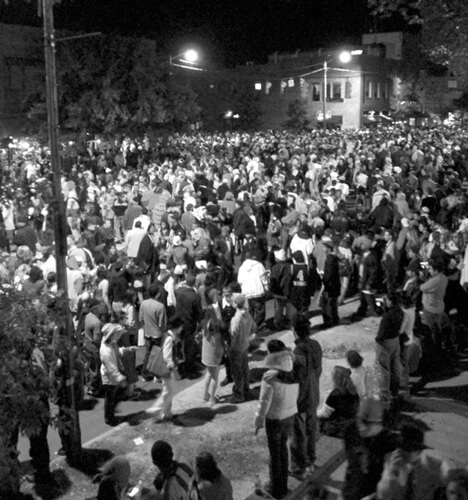 Halloween on Franklin Street is such a big deal it even has its own Wikipedia page. In 2007, it was estimated that 80,000 people decked out in costumes squished onto Franklin Street for the celebration. After this massive turnout–Chapel Hill only has a population around 50,000, proving that people travel from all over to partake in the madness–the police got involved to cut down on the scale of the celebration. The town even blocks off the street to accommodate partygoers.
9. SUNY Geneseo: Halloweekend
Why limit yourself to only one Halloween? At SUNY Geneseo, Halloween lasts for days. The spooky weekend starts with a hockey game, but with a twist. Everyone shows up in their best Halloween costumes. Later, the town hosts a Halloween parade that everyone gets involved in. Students line the streets in costumes to munch on Halloween treats like caramel apples, cider donuts and candy.
8. Georgetown: Healy Howl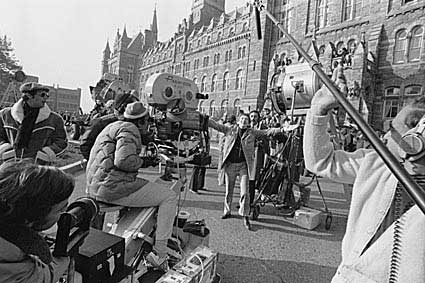 Scary movie enthusiasts swear by The Exorcist as a Halloween staple, and the students at Georgetown take this one step further. Some of the movie was filmed on their campus, so every Halloween they show the movie on the quad. It ends around midnight, at which point the movie-watchers head to Georgetown's famous Healy Hall, where they howl in unison at midnight. That's one scary sight.
7. University of Rochester: Scare Fair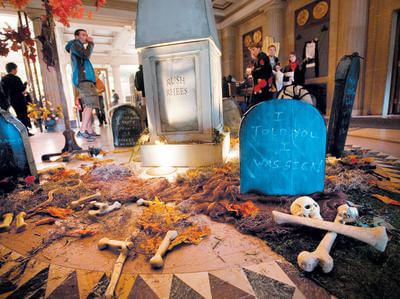 Spending a night in the library seems like a nightmare for most college students (anyone remember that episode of Boy Meets World?). At University of Rochester, this nightmare becomes a reality. Their Rush Rhees library is the stuff of ghost stories: hidden hallways and dark passageways full of old books. Every year, the library gets turned into a haunted house, accompanied by scary music played by the school's band.
6. Fordham: Greenwich Village Halloween Parade
Every year for Halloween, the students at Fordham University get decked out in their best and most creative costumes and head to the Greenwich Village Halloween Parade. Thousands of people line 6th Avenue in the city to watch floats, performers and bands laze by while partying in the street with their friends. "It was an experience like no other and an awesome way to celebrate the holiday," said Fordham sophomore Christina D'Ambrosio.
5. Texas A&M: Wicked Woods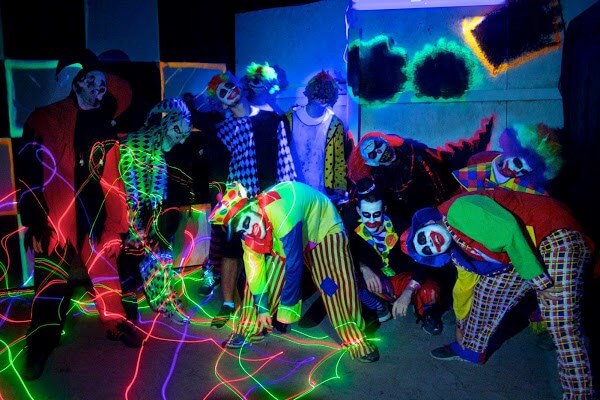 Texas A&M's Kappa Sigma chapter takes their philanthropy seriously. Every year for Halloween, they turn their huge backyard into a haunted trail. The ticket price and canned food donation required to enter go to great causes, and they expect at least 6,000 people to attend and partake in the scaring.
4. University of Wisconsin – Madison: Freakfest
Freakfest is a huge Madison tradition: People crowd onto State Street to watch video recordings and live performances of some of their favorite artists. Past performers include All Time Low, O.A.R., Mac Miller and Third Eye Blind. This year's concert features Chase Rice and Timeflies. The city of Madison took control of the event in 2006 and began selling tickets, but it's still one of the biggest Halloween parties out there. "Where else can you find grown adults dressing up as Alien versus Predator or an army of plastic green men? It's nice knowing that there are thousands of other people from all over the midwest who also love Halloween and drinking and are willing to come here to celebrate it," said Madison senior Brady Sullivan.
3. Penn State: Pumpkin Festival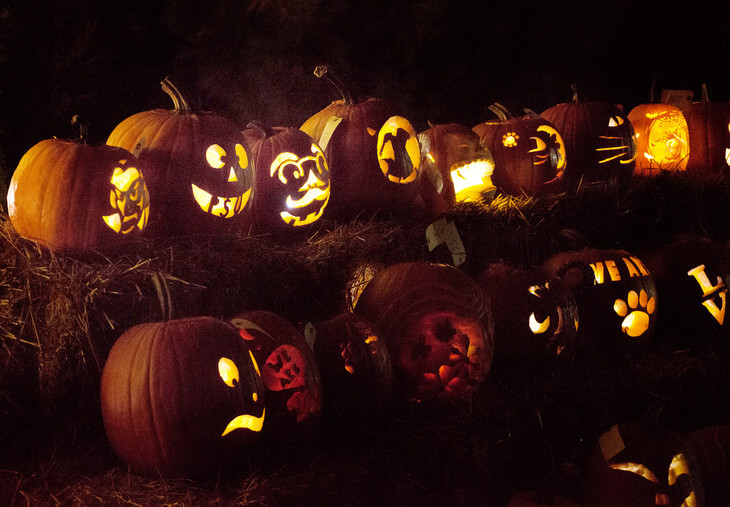 Penn State's annual Pumpkin Festival is a great way for college students to interact with the community. Highlights of the Pumpkin Festival include a pumpkin carving contest and a jack-o-lantern display. "You just have to show up to pick up a free pumpkin, carve it or paint it and bring it back. They have a bunch of different categories, like best in show, best PSU theme and best traditional jack-o'-lantern face," said Meg Lee, a senior at Penn State. Kids of all ages and college students alike can enter the carving contest and the first 100 entrants get a free ice cream cone. Ice cream, kids and pumpkins: What more could you ask for?
2. Roanoke College: Ghost Class
For those of you who want to be in the Halloween spirit all semester, Roanoke offers a class called Intellectual Inquiry: Ghosts and Human Perception. Dr. Tom Carter's class focuses on paranormal activity and ghosts throughout history. Students even spend a night in Monterey House, a historic (supposedly) haunted house on campus to see if they can sense any paranormal activity. It's like a real life Ghostbusters.
1. MIT: Pumpkin Drop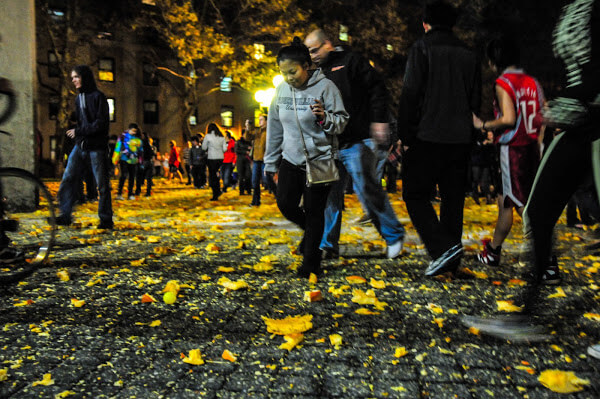 In true MIT fashion, these students combine physics and Halloween for the ultimate event: the Pumpkin Drop. At midnight on the last Saturday of October (coincidentally the 31st this year!), students fill the roof of The Green Building (one of the science buildings on campus) and drop pumpkins over the edge. The pumpkin droppers calculate the conditions that will give them the biggest smash and then put these calculations to the test by actually dropping them. Nerdy and fun.