Ever find yourself wandering the aisles of the department store flustered? Picking a gift for your boyfriend seems harder than trying to decipher his first texts to you. Wander no more. Instead of buying him another Polo to add to his closet, customize your life with a special DIY gift. You don't need to spend hours creating an artistic masterpiece. Put a little love into your DIY gift for him and he'll see how much you really care.
Keep reading for 10 DIY gifts your boyfriend actually wants.
1. "ABCs of Us" Book
Flex your brain power by making an "ABCs of Us" Book. Round up paper and markers or pens. Make a book with each page dedicated to a different letter of the alphabet. Each letter will represent something related to your relationship with your boyfriend. For instance, "P is for Pelican Beach, where we first met." Or make an ABC book of your favorite things together, like "O is for Outlast, our favorite video game to play," or "C is for Christmas, our favorite time of the year."
2. 52 Reasons Why I Love You
Who said real men don't cry? No one should because real men keep in touch with their emotions. "My boyfriend and I spent the summer apart so when we both came back to school I made this for him and he really liked it and I think he almost cried," said University of South Florida sophomore Anna Mirsky. You only need a deck of cards and a dark marker. On every card, write one reason why you love your boyfriend. Prepare to get creative; you've got 52 cards to cover. Write about things he does that make you smile, like maybe his hilarious Darth Vader impression or his shockingly decent disco moves. Then you could write about his physical features you admire most, like his sweet hazel eyes or defined, Thor-like pecs.
3. Date Jar
Tired of the same old movie and a dinner date? Spice up your Friday nights with a date jar. Collect a mason jar, popsicle sticks (or small, folded pieces of paper) and a dark marker. Write down one date idea on each popsicle stick, like getting dressed up like fancy art connoisseurs to pretend-critique art at the Guggenheim. You could even get colored popsicle sticks and divide the date ideas into groups, such as "going out" activities or "staying in" activities. Let your imagination run wild with unforgettable date ideas like geocaching in the nearest city or going to IKEA to pretend-design your dream home.
4. "Pictures of Us" Map
Travelers and road-trippers can finally put all those wanderlust photos to use. First get a map of the United States (or anywhere else you travel around). Take a photo in every state you visit together, then insert that photo in the state's allotted area. If you visited California together, then you'd put a California-shaped picture of the two of you on the map. For New York you might put a photo of you two in Times Square. For Georgia you can put a picture of you two on the top of Stone Mountain.
5. A Movie Kit
Everyone (well, almost everyone) loves movies. What makes movies even better? Your favorite snacks and drinks, like the sweet strawberry taste of Twizzlers or crunchy Funyuns. Pick up a cardboard box, decorate the inside and fill it with your boyfriend's favorite snacks, candies and soda, like York Peppermint Patties, Cheez-Its and Coca Cola. Then throw in a couple Redbox movies (if you already binged the good flicks on Netflix) and snuggle up for a cozy night on your couch. "I randomly made this for my boyfriend one day just so we could have a fun night together," said University of Florida senior Sarah Phillips. "I got literally everything from the dollar store so it was super easy and cheap." Flip on a scary movie, snuggle up next to your boo and relax after an exhausting week of classes.
6. State String Art Plaques
Create cute dorm room decor by designing your own state plaque. Warning: You may or may not wind up making a "Pinterest Fail." You need a board (like wood), nails and string. Take any state or country, then use the pins and string to shape out the area with a heart over where the two of you met. LDR couples can take the cute factor up a level and string two states with the heart meeting over both cities that you each live in while apart. Consider this a cute reminder of your relationship and where it began, giving your bae something to admire every time he looks at the wall.
7. Stick a Cute Pun on a Regular Gift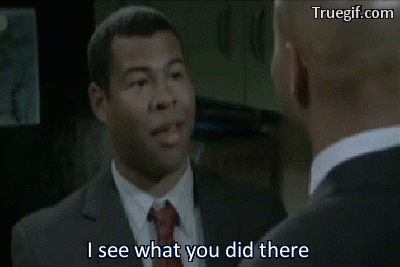 Not all DIY gifts need hours of prep and hard labor. Take an ordinary gift that you bought, like that new Rolex watch your man dreams of daily. Then attach a piece of paper to it with a cute pun, like "Time flies when I'm with you." That's it! "I got my boyfriend a pair of shoes he'd been wanting and taped a piece of paper on the inside that said 'You've been running through my mind all day,'" said UF junior Caroline Gaspich.
8. "Open When" Letters
"Open When" letters keep you and bae connected even when apart. Take a bunch of envelopes and fill them with letters. Tell your boyfriend to open them when certain things happen or when he feels a certain way. Write a letter for when he feels sad, stresses over an exam, misses you or feels sick. Your handwritten letters will show him how much you care and that you always support him—even when you're not physically there.
9. Drop a Mixtape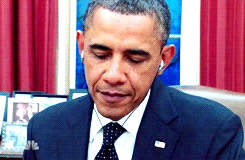 Ditch the tape, create a private playlist link on Apple Music or Spotify. Or if you want the nostalgia of a mixtape, burn your tunes for bae on a CD instead. You can get creative here too. You need to create a playlist for your boyfriend, like a "missing you" playlist or an "our story" playlist. Now he'll to listen to your songs when he needs a pick-me-up or feels excited to see you. "My girlfriend made me a CD when I moved away for school," said USF freshman Luke Morreale. "I loved it since it had all our songs on it."
10. A Personalized Care Package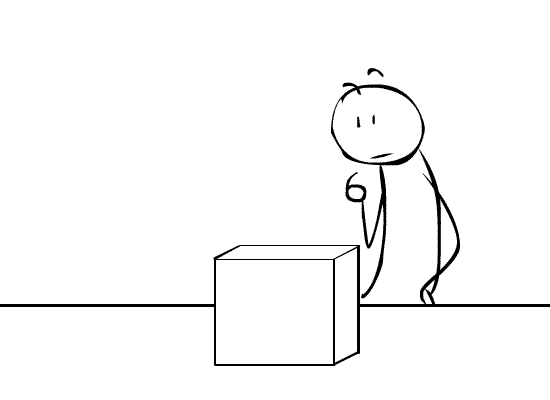 Your bae just took an exam he barely studied for and now needs to drag himself back to his dorm room. But he'll feel tons better when he sees a care package waiting for him at the door, filled with his favorite snacks and goodies. "My boyfriend had a bad day at work so I sent him a box full of his favorite snacks and some stuff from the Target dollar section," said Savannah College of Art and Design senior Rachel Haralson. "It was just a small gesture but it really cheered him up!" If he likes driving his Jeep around old trails, pack him outdoorsy sunglasses and trail mix for the trip. If he likes playing piano in his down time, send over new sheet music. You'll make any day better with a care package tailored to your man.