Only a few more sleeps until Halloween. This means the time to plan your kick-ass group Halloween costumes grows more and more pressing. So, how will you come up with the most iconic group costume of the weekend? The amount of attention you need to select a costume for three or more people can get overwhelming. Do you take the comical route? Do you want to dress up as one of your favorite childhood television shows or movies? Do you take part in the latest trends? Endless possibilities lie ahead.
Keep reading to find some creative and show-stopping costumes for Halloween 20211
1. Blue Man group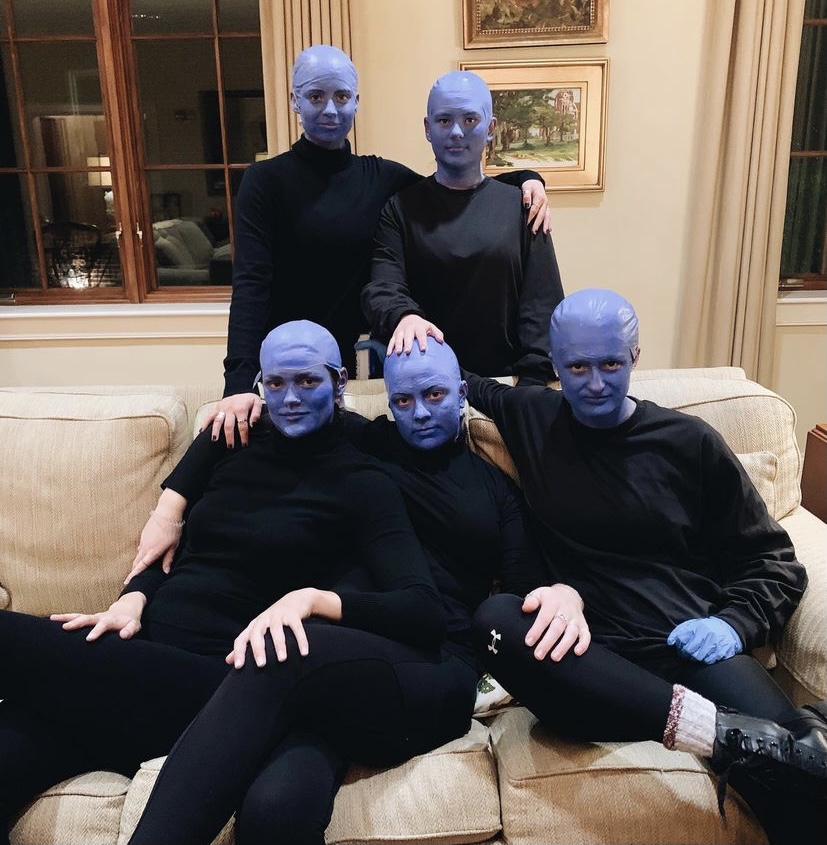 Staring off with a bang, The Blue Man Group marks the first Halloween costume on this list. The Blue Man group received their claim to fame for their creative musical performances, solid black outfits, blue bald heads and complete silence. Making their appearances in trios, this bold blue costume best fits groups of three. Their calm expressions juxtaposed with a chaotic musical set adds to the memorability of this costume. They can keep their cool in the middle of complete chaos. Imagine running around campus on Halloween night completely in character with your friends. Now THAT creates a recipe for one of the most memorable nights of your lives.
"Dressing up in Blue man group was probably my favorite memory in college. We walked across campus, went to bars and houses, danced and even rode the campus buses. Being incognito for a night truly proved to be a good time," University of Tennessee senior Anna Mullaney said.
Together, these aspects make the perfect recipe for not only a killer costume, but a killer theatrical night as well.
2. Oompa Loompas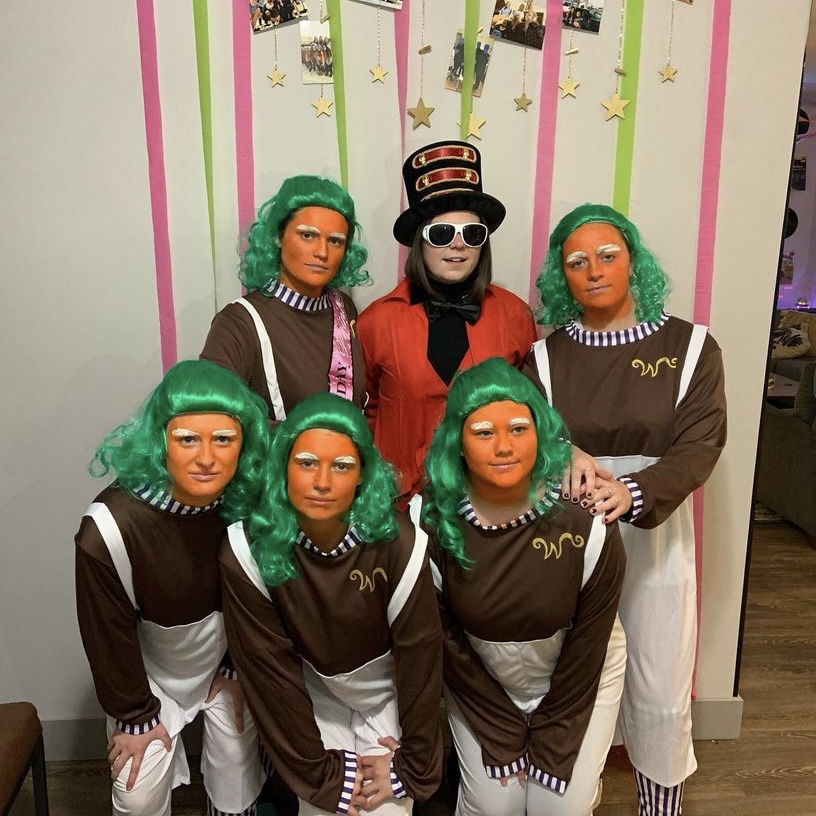 When you think of Charlie and the Chocolate Factory, the Oompa Loompas will always come to mind. The Oompa Loompas take over this movie as they make an appearance in almost every scene within the walls of Willy Wonka's factory. Your group will immediately turn heads in this orange and green costume.
"Oompa Loompas has been one of my favorite costumes so far. I was laughing all night because I would be in conversations and realize I was painted orange and green. It was hilarious," University of Tennessee senior Megan Lime said.
With the iconic Oompa Loompa song and green hair, you can't resist the urge to go all out. The unlimited amount of people that can participate in this costume makes it even better. So, the bigger your group, the better the aesthetics. Secure your golden ticket with this show stopping, laughter inducing and crazily colorful costume.
3. The Scooby Doo Gang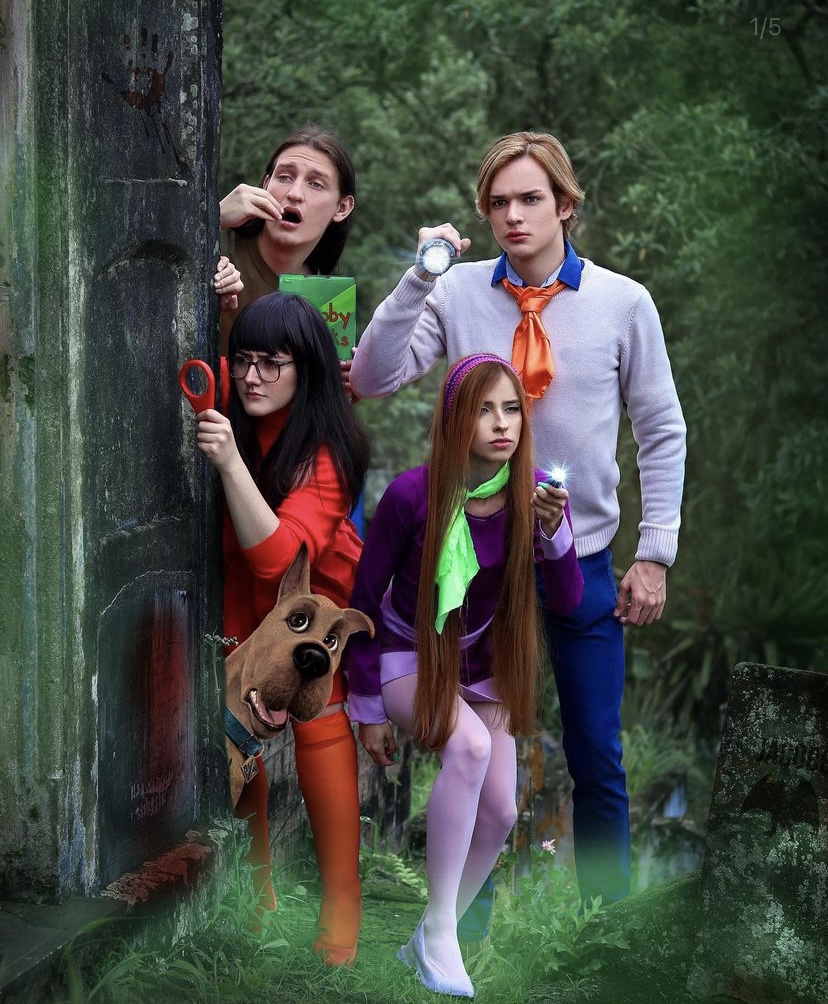 Scooby Dooby Doo, where are you? Time to get to work on your Scooby Doo costume. This crime fighting team of five claim their title as some of the most well-known characters of our childhoods. Therefore, they make the best Halloween costume of 2021. While this costume makes an appearance every Halloween, because of its national fame, it will never get old.
"One of my costumes this Halloween is Daphne, and I'm excited to wear this because I loved watching Scooby Doo as a kid! I was obsessed with all things mystery from books to TV, and Daphne was my favorite character in the show," Auburn University senior Taylor Gosselin said.
The Scooby Gang can fit any group of five. From the iconic duo of Fred and Shaggy to best friends Velma and Daphne, solving the puzzle of who embodies who, proves just as exciting as solving a case. While these characters hold their own when it comes to iconic reputations, the real question still stands: who will play the Scooby of your group? Time to kill this costume and get to meddling.
4. Squid Games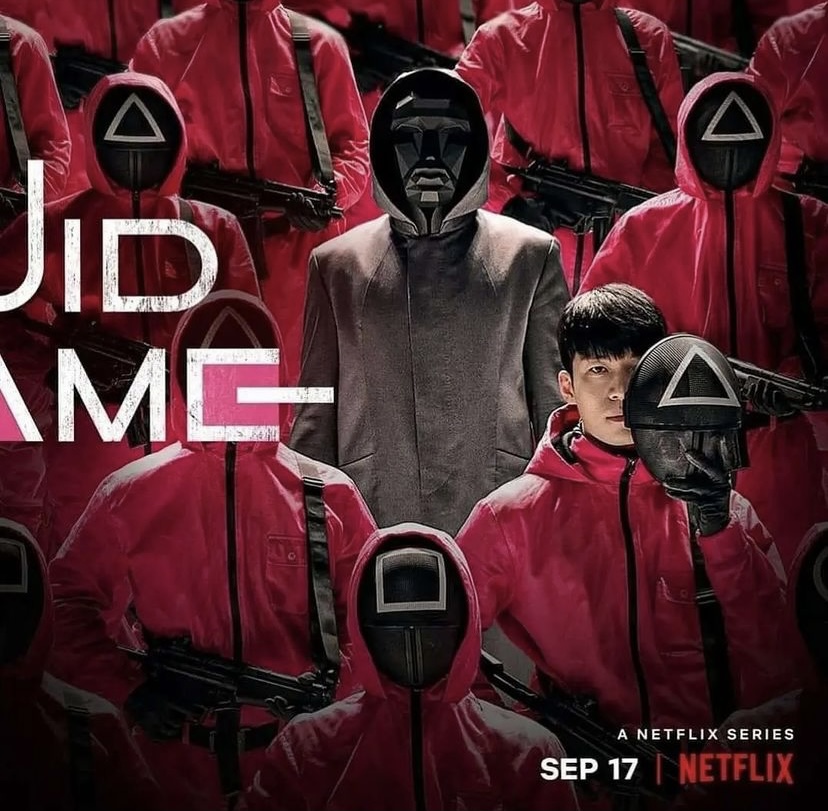 As a current global favorite, you can count on the TV show, Squid Games, making an appearance this Halloween 2021. Because of its central red uniform, you can easily pull off the look of this edge of your seat, adrenaline inducing, tear jerking show. If this anxiety ridden eight-episode series checks your currently watching Netflix box, you'll immediately recognize the army of red servants. The eerie uniformity of their movements, mannerisms and voices demand attention and inspire curiosity. The sheer presence of these red soldiers leaves a mark on anyone who look them in the eye…or mask. Similar to an army of ants, this show contains a profound number of servants in red. Therefore, the bigger the group, the more realistic the costume. If you want to keep up with the trends this Halloween, Squid Games calls your name!
5. Dodgeball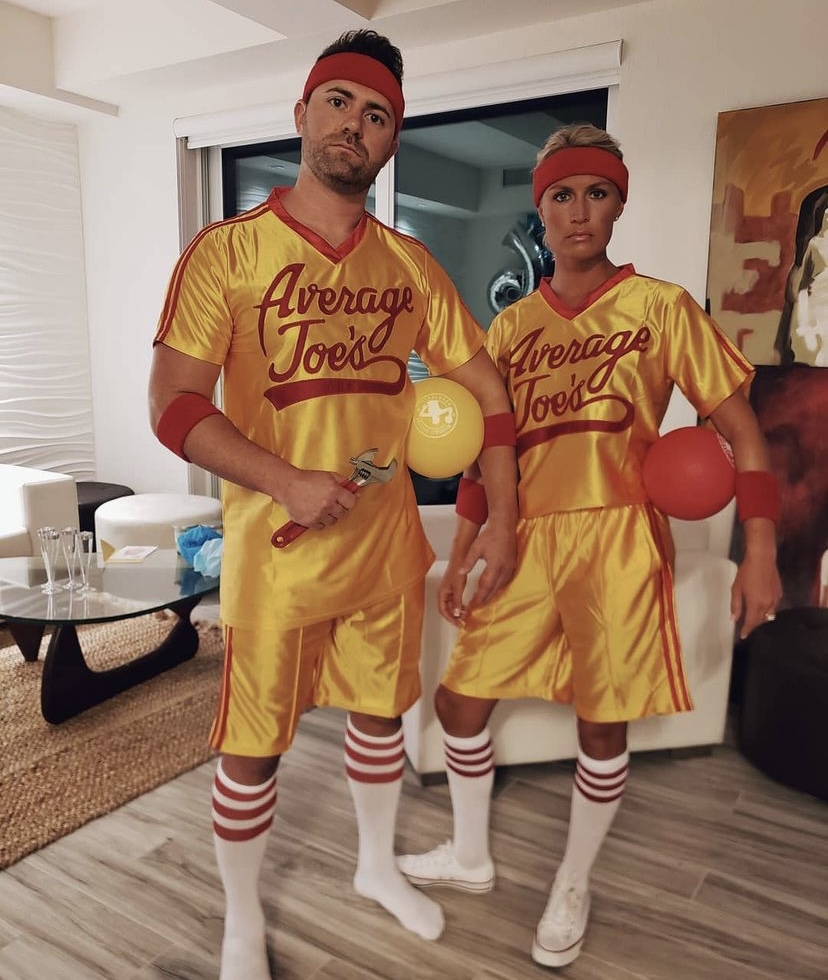 Known as a Vince Vaughn classic, the Average Joes Dodgeball costume acts as an easy, uncomplicated and immediately recognizable costume for a group of seven people. The movie's comedic timing, dry humor and iconic uniforms makes it one of the best Halloween group costumes. This costume gives way for incredible uniformity due to its matching uniforms. A simple dodgeball uniform consisting of yellow shorts and a yellow bro tank jersey completes the look. If you want to go all out, you can buy one with the Average Joes logo on it. Since the movie celebrates the game of Dodgeball, start practicing your aim because your night will qualify as far from "average".
6. Colonial Lads and Ladies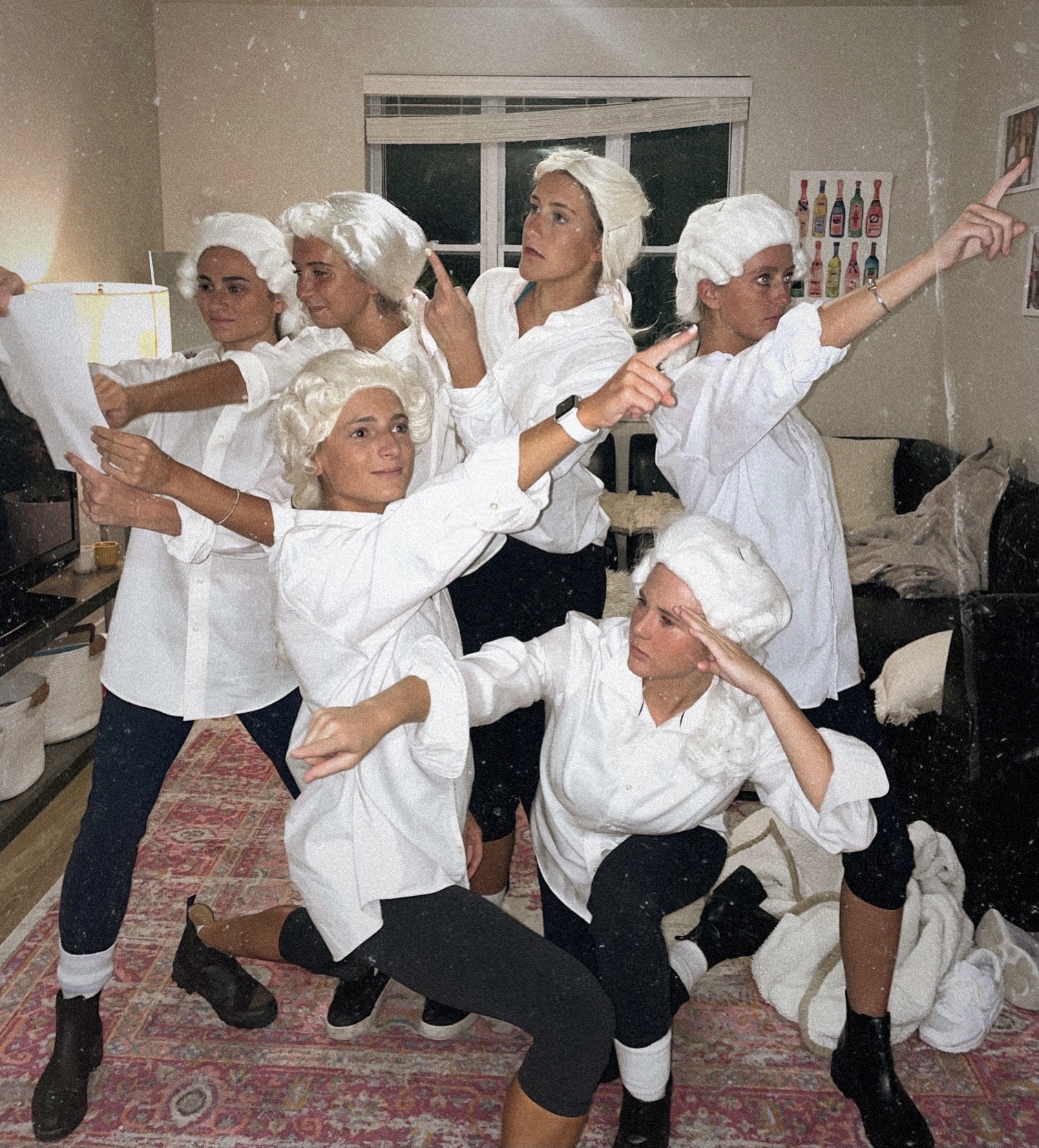 An oldie, but a goodie. To create one of the funniest and iconic group costumes, grab a white button down, black pants and the best colonial wig you can find. Open any history book and you see a world of Paul Reveres, George Washingtons or Benjamin Franklins to in front of you. History awaits you and your friends choose different colonial characters to revive throughout your night. You can take it even further by buying a colonial jacket to keep you warm in this chilly October weather.
"We wanted to do something BIG for our last wig social. We not only looked hilarious but embodied main character energy throughout the whole night. We even made it on auburn university's barstool Instagram account," Auburn University senior Kate Shroyer said.
This costume, new to the Halloween scene, not appeared in spooky seasons past. If you want to remain on the front end of Halloween 2021 trends, this costume will make you a frontrunner! Pair this outfit with classical music, your best accents and colonial puns and this will make the list of best nights in your college experience.
7. High School Musical

As a reference to your childhood, few costumes hold a more recognizable name than High School Musical. High School Musical garnered 7.7 million views in its premier broadcast, solidifying its mark on pre-teens in the 2000s. Therefore, this sensational trilogy shaped the childhoods of many college students today. This year, make sure it doesn't go unnoticed or unappreciated at any party this Halloween season. From Gabriella to Troy Bolton, this high school squad defines what quality friendships look like.
Therefore, if making memories with your best friends on Halloween night comes first, this costume won't let you down. Grab your East High uniform, microphones and your besties and you'll hold the title of best throwback costume by far. Get your head in the game and take home the trophy!
8. Stages of Britney Spears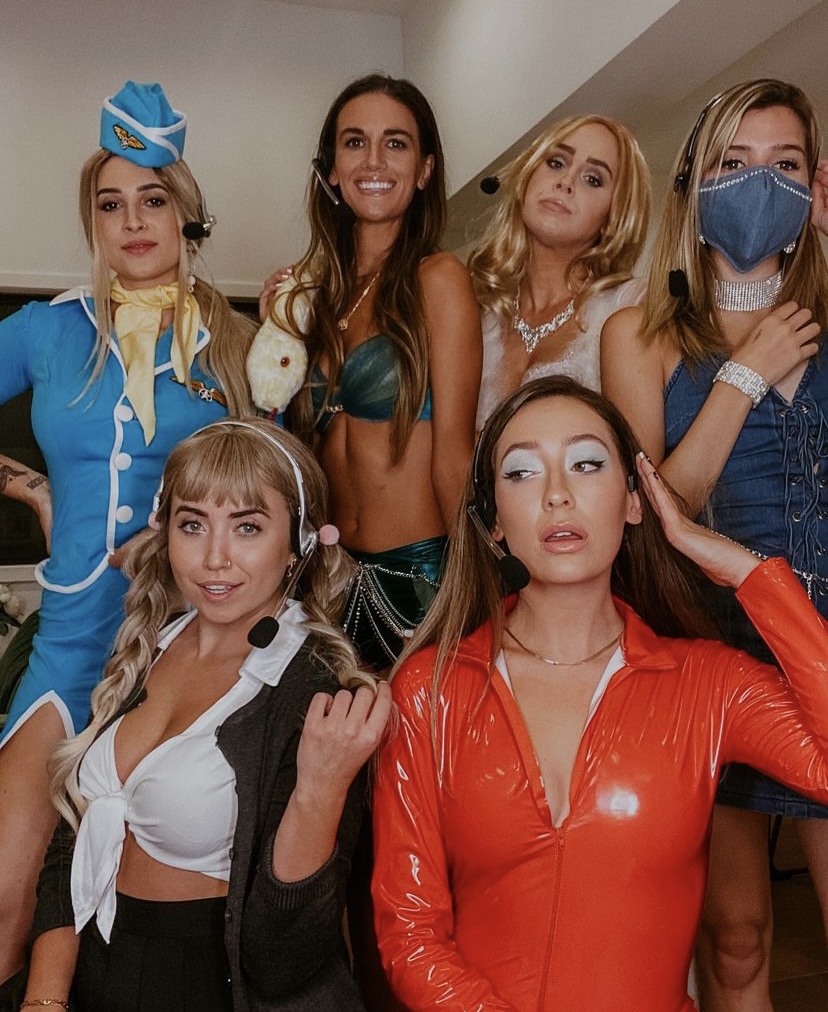 For the Britney Spears lovers out there, this costume idea will make you a Halloween icon. Britney will go down in history as the QUEEN of memorable outfits. From schoolgirl Brittney to her famous red onesie, you can't go wrong with recreating one of her many looks. The amount of eccentric outfits worn in her past leaves the perfect room for big groups. With the variety of costume possibilities, you and your friends can personalize it while still going as a group. If you want to pop out in the most iconic Halloween costume, the countless stages of Britney's style will not let you down.
9. Group Pitbull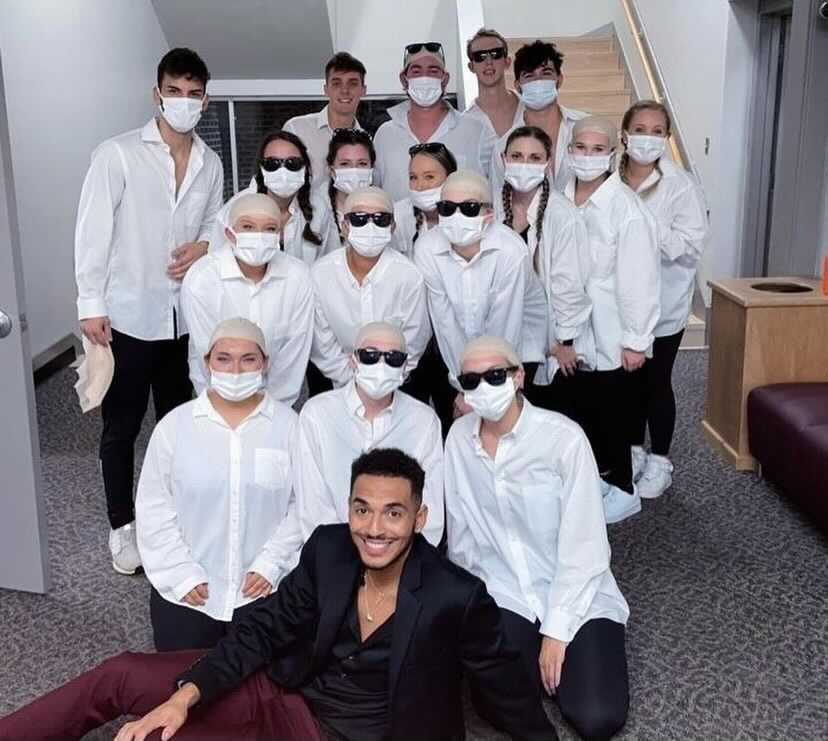 This costume didn't get the chance to shine in the Halloween spotlight yet, but it holds potential for a sneaky costume winner. So, your group will easily stand out wearing this costume. Sorry, but not much more rivals the bald cap when it comes to iconic outfits. Why? Because the image shocks anyone. Imagine walking past someone just to stop and realize underneath the façade hides a Pitbull version of one of your friends. Double takes prove to gain the highest form of flattery when it comes to Halloween costume superiority. Just picture a group of ten people strolling the streets in bald caps…you would take a double take too. The "out of the ordinary" image of a big group of girl or boys with no hair attracts immediate attention.
"We had a wig social this year and there was a group of girls who dressed up at Pitbull and it was the best thing ever. When people go all out for costumes like this, you've got to respect it. Definitely a contender for my Halloween costumes this year," Auburn University senior Gabby Thompson said.
Throw on your white button down and black tie and get ready to live the time of your life".
10. Power Rangers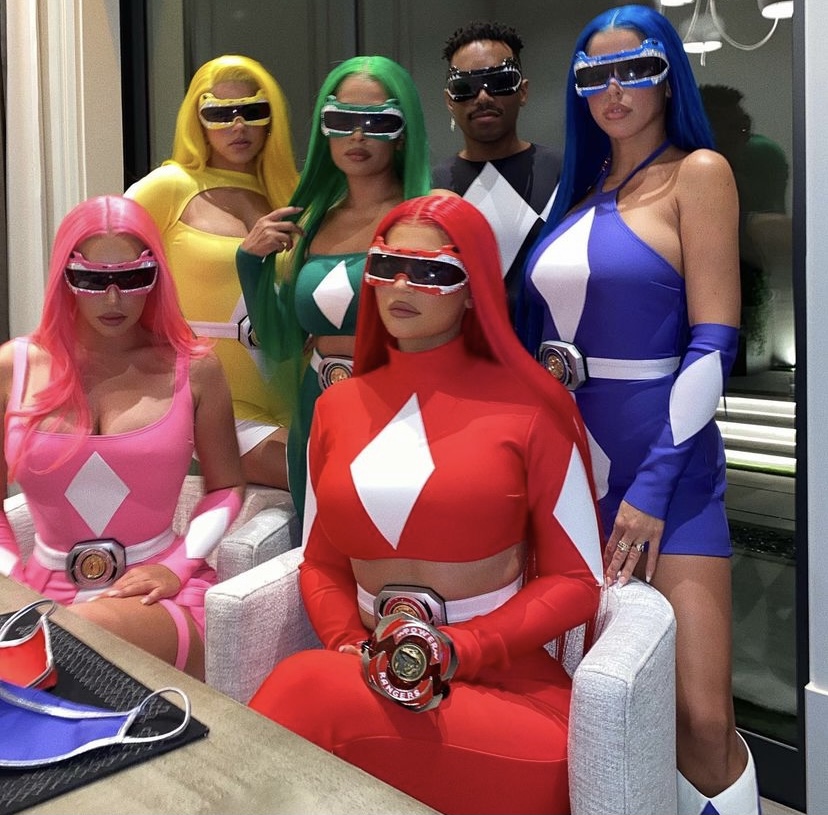 The infamous childhood question posed yet again- which color do you choose? This costume offers the perfect opportunity to get in touch with your crime fighting, thrill seeking, power ranger loving self. This costume gives lots of room to play around. Depending on your color, you can easily look up inspiration to create the Power Ranger look of your childhood dreams. If going all out holds top priority in your group, you can purchase identical outfits found on the internet for your spooky Halloween night. Your squad of red, blue, black, yellow and pink will instantly stand out among a crowd, and instantly secure you best costume award.
Halloween, a time meant for good memories, good candy, and even better costumes. Now that you know the 10 most iconic, unique and trending group Halloween costumes, get your scare on and dive right into spooky season! College magazine wishes you a safe and even spookier night!