10 DIY Halloween Costumes for Broke College Students
|
Does the thought of carving pumpkins send shivers down your spine? While your affinity for this holiday may never wear away, the same can't be said for the funds in your account. As tuition prices continue to climb, Halloween-loving college students find their wallets filled with cobwebs instead of cash. What if I told you that you can dress up without spending a pretty penny? Dazzle your friends and frighten your foes with these 10 scarily simple DIY college Halloween costumes.
Check out 10 college Halloween costumes you don't even need to head to the store for.
1. Wednesday Addams
Scowling on Instagram in September won't earn you many likes. Frame that frown with some black lipstick, pigtail braids and a spooky filter in October, and you become #halloweengoals. Embracing the littlest and cleverest Addams' pessimistic charm requires only minimal effort. You'll need some black tights and shoes, a white collared shirt and some witchy (but deceptively simple) makeup to complete the look. Snap to it.
Still not sure what to wear? Keep reading for 10 more College Halloween Costumes For a #LIT Halloweekend
Written by Phoebe Bain.
Ghosts and ghouls beware—Halloween lurks right around the corner. And speaking of ghosts, the old sheet-ghost costume feels a little dated, don't ya think? On the other hand, that costume also does not cost any money or time. Halloween and deciding whether or not to dress up as a sheet ghost yet again might be a first world problem, but we are here to solve it anyways.
1. Kim Possible (and Shego?)
My best friend from freshman year has red hair and I have dark hair, so this costume was easy AF. So if you have anything close to red hair, or just want to pretend Kim Possible got a hip brunette dye job, whip out your best black tank and cargo pants. "I have green cargo pants and a black crop top, so I've been thinking about doing that. Also download KP's famous ringtone (beep-boop-BE-BOOP) to cinch the aesthetic!" said James Madison junior Rachel Dumene. If you and your girl are looking for a duo costume, black clothes and lime green accents are all you'll need (or at least it worked for my bestie and me, see above).
2. A Ceiling Fan
LOL, puns! Just put on your regular clothes (preferably something simple so as not to detract from your witty goal here), write "go ceilings!" on a piece of paper, and there you go. You'll have a perfect costume that also serves as a conversation starter and a few points on your pun-meter. "GO CEILINGS!" Boulder senior Fred Bower said. Well put Fred, well put.
3. The Moon and Stars
"Freshman year I saw some girls cut up paper plates into the shape of the moon for one of them and stars for the other and put them all over their body," said Dumene. Wear a silver or white outfit for the stars and black for the moon to make your costume stand out…or shine like a star? Turns out Halloween = lots of bad puns.
4.  A Frat Boy
This one always seems like a crowd pleaser at frat parties. Grab a big button up shirt from a guy on your hall, borrow some boat shoes from your token preppy friend, stick your favorite baseball hat on backwards and you will be good to go. Carry around a red solo cup all night and ask people "who do you know here?" for the full look.
5. Lumberjack
"All you need for this costume is a flannel, overalls and combat boots. Cut your Halloween costume competition down a size!" Dumene said. This costume gets major bonus points for being not only accessible but also warm. So many Halloween costumes leave you shivering while in line to get into the club, but the lumberjack would never do that to you.
6. Smartie Pants
Buy some smarties (the candy), then tape them to your pants. It does not get much easier than that. Add a pair of Warby Parkers if you want something extra.
7. An Alien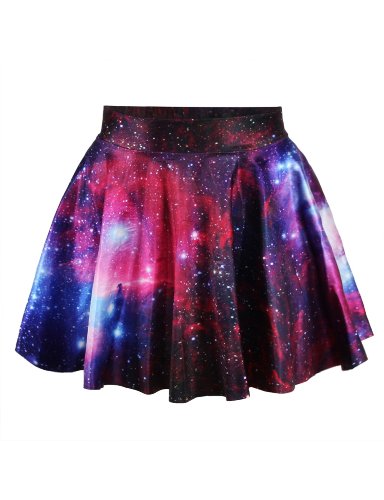 "People love galaxy stuff!" George Mason University junior Caroline Melvin said. Remember three years ago when galaxy print was really popular? If you do not still have some of that laying around in your closet, surely one of your trendy friends does. Bonus points if you put on a headband and attach antennas to it in the form of pipe cleaners.
8. Jersey Shore
Name a single person who does not wish this show was still on, and I will show you a person with no taste. JK, but for real, it did serve as easy costume inspo. "Wear a tight dress (preferably cheetah print) and tease your hair up really high," Melvin said. If you want people to genuinely mistake you for Snooki, keep asking where the beach is while you are on the beach.
9. Taylor Swift
Remember that infamous shirt Taylor wore in the You Belong With Me video? It said "Junior Jewels" and had all her friends names written in sharpie on it. Turns out, that shirt seems really easy to make. Do some easy DIY with a white t-shirt and just like that, you dressed up as one of the most talked about celebrities of the year with a hint of nostalgia.
10. Audrey Hepburn
"Audrey Hepburn. You wear a black dress and put your hair up and get a straw to look like a fake cigarette," said Melvin. This costume will not only make you the classiest person at your Halloween party, but also serves as a great litmus test for guys trying to flirt with you. If they ask, "Who's Audrey Hepburn?" then you know to walk away. So much time saving here.
*Updated on September 22, 2017 by Phoebe Bain to include 10 more DIY Halloween costumes.