On the night when devils come out to play, it's up to you to change the mood. Draw inspiration from Amelia Bedelia this season and take a literal approach to everyday phrases—not only will you have the punniest costume in the room, but you'll go down in the Halloween Party Hall of Fame.
Keep reading for all the punny Halloween costumes you never knew you needed.
1. Cereal Killer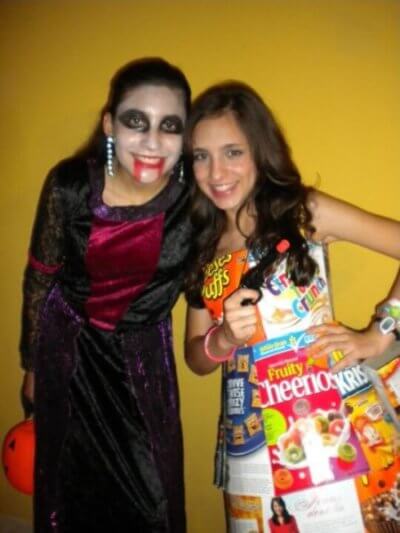 While several of your classmates might try to dress up for Devil's Night and reenact "American Horror Story: Hotel," you'd rather take a twist on the serial killer theme. All you need are several cereal boxes, a glue gun and a fake murder weapon. The actual making of this costume ranges from simple (gluing small cereal boxes onto a shirt) to extremely difficult (warping cereal boxes to make a dress)—this all depends on your dedication and time commitment. While DIY'ing can be frustrating, this costume might be one of the best for an ABC party. Take it a step further and fill a water gun with milk.
Who should wear this: Someone with the patience to make such a heavily artistic costume—and someone who loves a good bowl of Fruity Pebbles.
2. French Kiss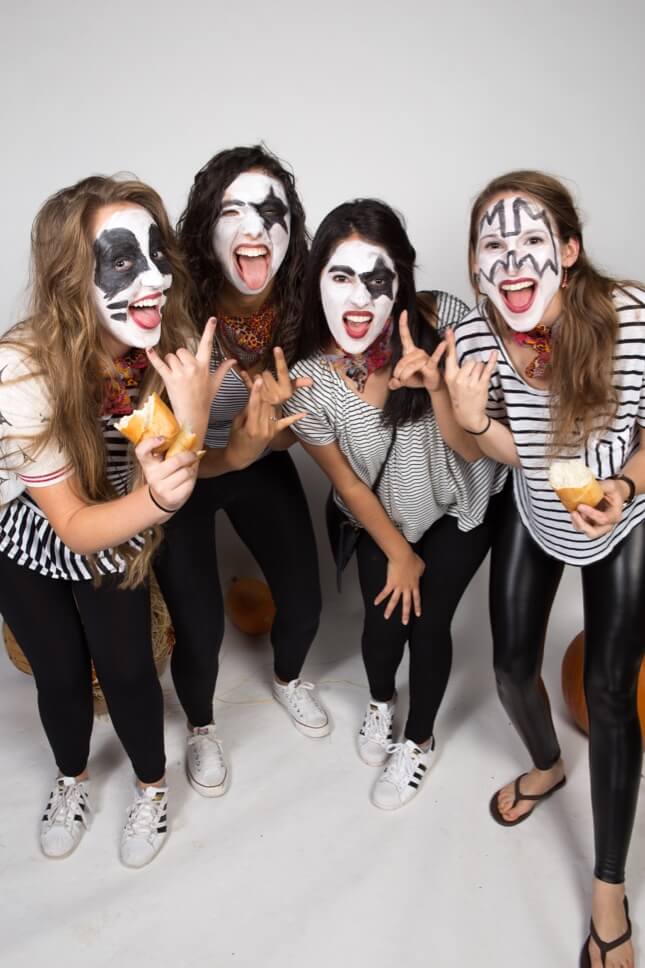 You've been wanting to wear that Kiss makeup for a while, but the band's costumes are way too much to handle; remember, your college budget and schedule. With a French beret, a black-and-white stripped shirt and some fresh French bread (for when hunger strikes),  you have transformed into a French Kiss. Don't forget to paint your face to your heart's content while blasting "Rock and Roll All Nite."
Who should wear this: People who love French baguettes and have exquisite taste in hard rock.
3. Pig in a Blanket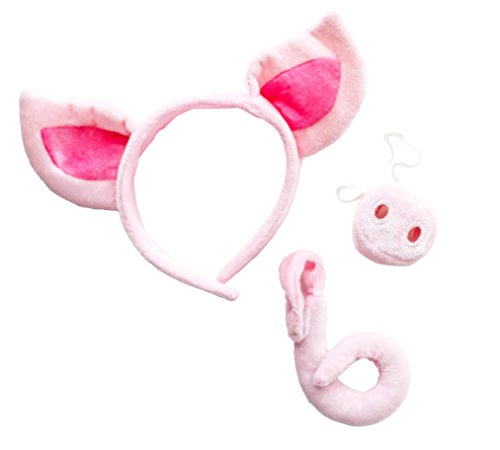 While most college students go for the sexiest—and most uncomfortable—costumes, all you're looking for is comfort and warmth. Just wear pink, put on pig ears and a nose and wrap yourself in the warmest blanket you can find.
Who should wear this: The person who doesn't want to be at the party but was dragged their by friends.
4. Facebook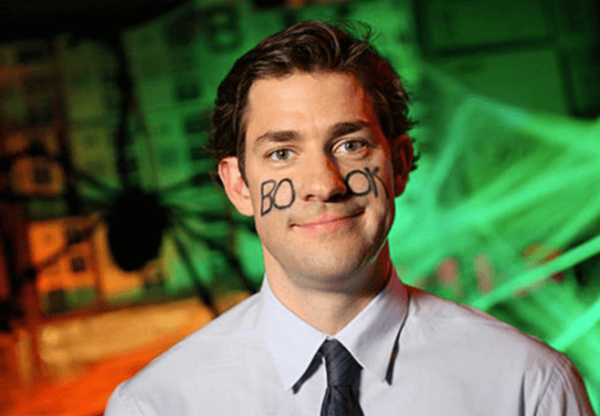 This may be one of the easiest costumes the world has ever seen. Wear all black clothing and write the word "BOOK" on your face with face paint. You almost get a two-in-one costume if people at the party recognize you as Jim from "The Office" instead of Facebook.
Who should wear this: Someone with absolutely no time or patience to work on a costume, or someone who just really loves "The Office."
5. Black Eyed Peas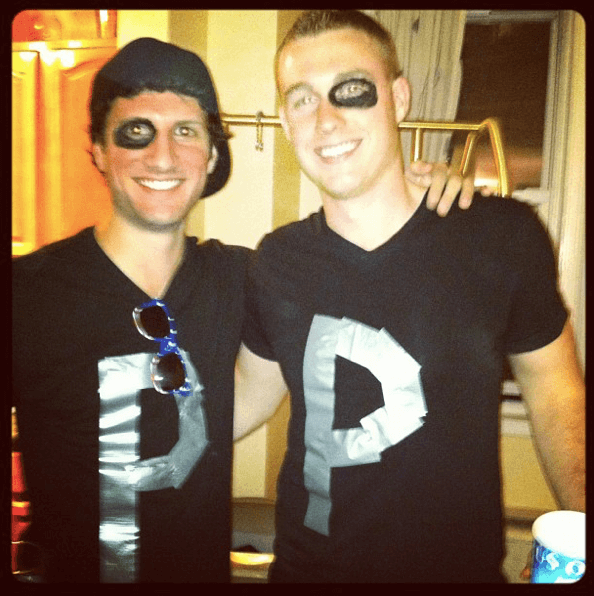 This costume could go two different ways. Either dress up as a pea (think green vegetable) or in a black outfit with P's written on the front. Whichever option you choose, a black eye on the face is an absolute must. This could be done physically (you didn't hear it from me) or with black paint of makeup.
Who should wear this: This outfit is best for Black Eyed Peas fans or people who recently got into a brawl and need to find some way to cover it up.
6. Fantasy Football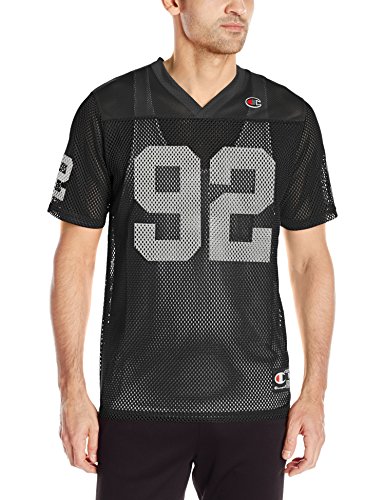 Start by dusting off last year's Super Bowl outfit that's been hanging in your closet since February. If you've never been to a Super Bowl Party and don't have that outfit handy, buy your fave NFL jersey and make sure to have a football ready for any impromptu games. Applying a lightning bolt onto your forehead, waving a wand around and wearing a sorcerer's hat completes the fantasy to your football.
Who should wear this: This is best for people who want to combine their love of magic and sports into one perfect costume.
7. Hawaiian Punch
| | |
| --- | --- |
| Binding | Kitchen |
| Brand | Yansanido |
| Color | 4color-4pcs |
| Manufacturer | Yansanido |
| Model | . |
| Number Of Items | 4 |
| Part Number | 43223-14394 |
| Product Group | Toy |
Price Disclaimer
Hawaiian Punch is cute and easy—you only have to slip on a lei and a pair of boxing gloves. If you want to become sexy Hawaiian Punch, wear a hula skirt and a coconut bra. If you prefer comfort, wear a boxing uniform. Just make sure to carry around a glass of (spiked) Hawaiian punch to give your night a kick that'll hit you hard the next morning.
Who should wear this: The erratic person who's likely to end up hitting the wall at some point—at least this way, you've got protection.
8. Chip on Your Shoulder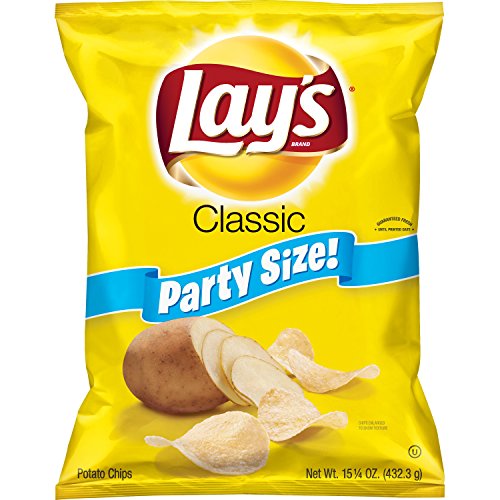 This "costume" definitely won't break the bank. You can literally wear anything you want as long as you tape or glue a chip on your shoulder. But the type of chip is up to you. If you're betting on who's gonna black out first that night, choose a poker chip; if you know you always get a bad case of the munchies, choose one of your favorite Lays and carry the bag around to make sure no one eats that chip off your shoulder.
Who should wear this: The person with bitterness toward Halloween who will inevitably want drunchies.
9. Oh Deer
https://www.youtube.com/watch?v=lbUgllTVytw
You love the idea of trying on that deer makeup because you think it's adorable, but you need to be more unique than every other basic girl wearing brown. On a brown dress, write "OH" on the front and grab some antlers. Then pick your favorite deer makeup picture or find a tutorial that'll guide you through the steps to transform your face into one of Sleeping Beauty's favorite woodland creatures.
Who should wear this: The person who loves Bambi or loves trying intricate makeup looks.
10. Reigning Cats and Dogs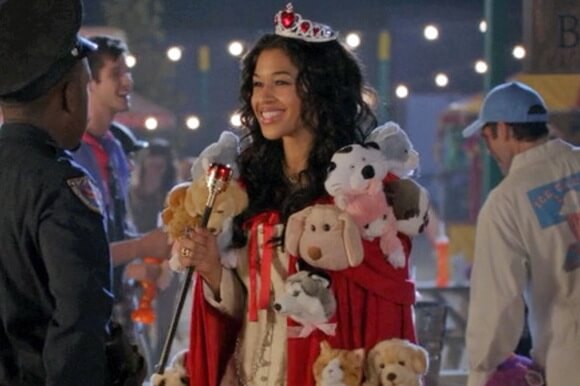 Don't feel embarrassed if all your stuffed pets followed you to college. Who does't want a furry companion on a night filled with nightmares? For this costume, dress up in your most royal regalia and glue, sew or tape your beloved pets to your costume. If the stuffed animal is one you want to continue sleeping with at night, you might want to keep it away from parties that involve alcohol—you don't want to end up drowning your best friend in the washing machine.
Who should wear this: You'll want to wear this if you are more emotional when an animal dies in a movie than a human character or are a hardcore PETA enthusiast.
Looking for more punny costumes?
Written by Shay Santos. 
11. Ceiling fan
Everybody needs love and support in their lives. These people take that love and support and bestow it upon their ceiling. It holds the roof over our heads, so why not be its number one fan? "Find it hard to support a team?" said San Diego State University fourth year Homero Carrillo. "Never fear! With Team Ceiling, you can always expect it on top!" Wave around that foam finger and cheer on the thing that keeps out the rain and bad spirits from entering your house: be a ceiling fan.
Who should wear this: Someone who has a sincere love and devotion to their house's appendages.
12. Candy rappers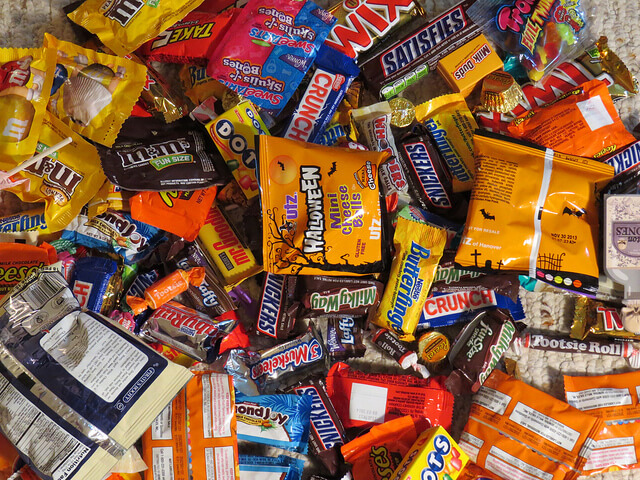 Rapping has always been a pretty hot thing on the music charts, but now the deal gets even sweeter when you throw a few M&Ms or Skittles into the mix. "Hailing from the streets called Sweets is one of the greatest rappers ever produced: Candy," said Carrillo. "Candy's rhymes come in all types of flavors." Wondering what to do with all those candy wrappers you ate pre-Halloween to spite the neighborhood kids? Turn it into a cloak of shame— er, glory as you strut your stuff on the actual day. Show those munchkins that when you snack in the month of October, you snack HARD. Hard enough to clothe yourself in sticky goodness.
Who should wear this: Folks who appreciate hot rhythm and poetry and a lot of pre-game candy eating. Possibly someone who also enjoys upcycling their litter into fashion.
13. Netflix and chill
This perfect description of the modern dating scene will get you half smirks and tense eye twitches. A red shirt, preferably embossed with NETFLIX, and a bag of ice is a solid costume at any Halloween party. Simple, iconic and a critical look at what it means to be young and in a relationship.
Who should wear this: The person who hasn't worn a red shirt in a while or the person who lives in a sauna of a city.
14. Social butterfly
https://www.youtube.com/watch?v=FMh8M86zkbk
Why abandon your Instagram, Snapchat, Facebook and other social necessities on the spookiest night of the year? Bring them along on your phone, and on your person. Let the world know that you can compose yourself in 140 characters or less, that your selfie game is on point and that your daily life is one massive adventure captured in 10-second snapshots. Add wings and you get the Tinker Fairy socialite we all love and strive to be.
Who should wear this: Anybody who needs to prove that they know what the youngsters are doing to stay hip and young. Or anybody looking for a way to throw some social commentary shade during a haunted trail.
15. The second amendment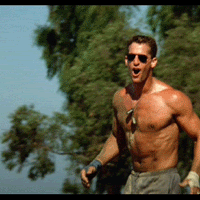 Of all the wonderful things the English language has blessed us with is the second amendment: "The right of the people to keep and bear arms." Of course we all know what the Constitution was talking about in the late 1700s, but our first amendment right allows us to say what is on our mind, no matter how odd it may be. Ever heard of sun's out, gun's out? Throw those arms out in this chilly fall weather and strap on some fluffy bears to keep you warm and you will now represent our prestigious nation's legacy.
Who should wear this: The history buff who just can't get enough of the Revolution or someone who loves a good homonym.
16. When life gives you lemons
https://www.youtube.com/watch?v=9VCIQpZgvzA
Life's a b***h. We all know that. We all live that. So might as well spoof that. Grab a plain white shirt and scrawl the word "LIFE" on it in any kind of typeface your heart desires and carry around a hefty bag of lemons. Hand those sour, yellow spheres to whoever you deem worthy of some arbitrary negativity.
Who should wear this: That cynical college student who happened to have a midterm the same day as Halloween.
17. Sugar mama
Having a Sugar Mama would be nice if you can't find yourself a Sugar Daddy to make yourself into a Sugar Baby (these candies are all the same but just different sized???) but never fear. Turn yourself into your own Sugar Mama with a baby carrier and a solid sack of sugar. Draw a cute face on your sack-of-sugar child. Care for it. Love it. Nurture the sugar-child and bring it to parties as the very offspring of your loins. People will see how good you are at parenting, and you might really find yourself a sugar parent.
Who should wear this: Best suited for women, but still open to men.
18. Web designer
Tom Holland's Spiderman is sure to have more than a few youngsters running around in puffy red suits this Halloween. Join them, but emphasize that web designing really is the stuff that superheroes do with glasses and a lab coat. Not all heroes wear capes, some have graphics designing degrees.
Who should wear this: When you can only afford the mask because the 2017 movie made Spiderman masks more expensive than your college budget allows.
19. Iron chef
Forget the "Kiss the Ghoul" aprons abounding across seasonal kitchen displays and instead go for the scientific "FE" apron to prove your knowledge of the periodic table and your unmatchable wit. If you're really up for the challenge, grab some kitchen utensils to spice up your costume and don a chef's hat to really sell the image.
Who should wear this: Fans of the show Iron Chef. Or any cooking show really.
20. Pot head
We all have that one friend who always smiles and chuckles to himself in the corner of a room, all by himself. "It's punny because whomever thought of it would have to be high," said sixth year engineering major Ghage Paradiso. "Especially because pot is a nickname for weed." Maybe joining him and relaxing now that half the semester is over isn't too bad of an idea. Though structurally heavier than a simple flower crown, a flower pot will earn you giggles from similar pot heads.
Who should wear this: For those who have been nurturing a beautiful flower specimen that deserves to be acknowledged on this most hallow of nights.
21. Taco belle
Emma Watson would be proud of this play on words for our beloved Belle, of the French and of the Taco. "This is definitely a creative costume idea and it's original all on its own," said fourth year San Marcos State University Stephanie Truong. "It's great because people know Taco Bell as it's a fast food franchise, and what puts a cool twist on it is how it's a play on words, you know?" Grab that beautiful ball gown of hers and turn it into the hard corn shell lovingly enveloping carne, guac and queso to make a truly memorable costume.
Who should wear this: Disney and Taco Bell fans alike can rejoice in the marriage of their two favorite things into one epic Halloween costume.
Knock 'em dead with these 10 college halloween costumes that will surely win you first place  in every Halloween costume contest.  
Halloween, every college student's favorite time of the year. The night when we all get to dress up in our favorite costumes, go into the night and go out of our ways to laugh, scream or groan. The holiday also serves as the perfect excuse to start tickling that funny bone with some of the year's best pun-based, or punny, costumes.
22. Juulius Ceasar
Beware the ides of March—or at least that one guy on your campus who seems more likely to bring his vape pen to class than an actual pen. Bring out that old bed sheet you used for all those toga parties and complete the outfit with some laurels and something that looks even vaguely like a juul. "I'm disappointed that it is a costume, but I still think it's a hilarious idea," Tulane University senior Leigh Miller said. You'll get some guaranteed laughs, but don't end the night with 23 knives in the back.
23. Seven-Eleven
Since Netflix's hit show Stranger Things aired in 2016, Eleven held the title as that year's breakout costume. With her iconic wig, dress, shoes and bloody nose, millions of Elevens appeared across the country during the Halloween of 2016. Since season three of Stranger Things has begun filming as we speak, spice up that old Eleven costume with a slushy and start referring to yourself as everyone's favorite convenience store. "If not in a state with a 7/11 readily available, make sure you put a seven on your chest to really sell the costume," Tulane University senior Adelaide Basco said. If that doesn't at least get a laugh, then you might have found the Bad Men.
24. Holy Guacamole
If you haven't already spent all your hard-earned millennial money on a house, then if you consider yourself a foodie, try this nice little costume. Dig around in your room for that spare set of angel wings and a halo, then throw those on over a green shirt and call it a night. "If I saw someone wearing this costume, I'd say that they look like a snack," Tulane University senior Hannah Elliott said. Feel free to tape some avocado pictures to your shirt because then you'll really look like the world's tastiest and holiest Halloween participant.
25. 50 Shades of Grey
An oldie but a goodie nevertheless, 50 Shades of Grey stands as both a best-selling book series and a fun punny costume to wear every single year. Hop over to your local Home Depot and select as many gray color swatches as you can carry with you. Pin them all to your gray shirt, and you've got a simple but effective Halloween costume sure to get a laugh at the party. Make sure you pick out 50 different shades of grays though, or you might fall under fire from that one costume critic.
26. Bread Winner
 If you've ever visited your local gym, then this might just end up the easiest costume you can put together. Simply throw on your sportiest outfit—sweatbands not needed but highly recommended—then hightail it over to the nearest grocery store or supermarket and grab a couple of loaves of bread. "With this costume, I can't wait to win all the dough from all the costume contests I'm going to win," Tulane University senior Rachel Berwald said. You can walk around from party to party feeling like the true winner of the night, especially if you enjoy making cheesy puns. 
27. Infinity War
Raise of hands, who cried at the end of Marvel's Avengers: Infinity War? Just me? Oh well, at least it can still make a pretty cool costume. This one has a couple of variations. You and your friends can dress up as your favorite Marvel superheroes and start duking it out all over town, or you can even go as far to draw some infinity symbols on your shirts if you feel like you don't have the time. Don't have weapons to sell the "war" part? Make some finger guns and just go "pew, pew, pew" all through the night. 
28. K-Pop
The K-Pop craze has hit Americans hard with its stylish music, amazing choreography and style. Pay homage to your favorite K-Pop bands by taking a liter of soda—or 'pop' as they say in certain parts of the Midwest—and slap a big old K right on top. Voila, you now have your own personal K-Pop. If you really want to stay true to theme, make several, and now you've got enough bottles to fill up the band. "Commit to this costume by learning a K-Pop dance," Basco said. "Keep your miniature portable speaker on you and perform it wherever you go. As the night gets longer, embarrass your friends as the night gets sloppier." Just don't leave anyone behind as you go party hopping.
29. Bee-Yoncé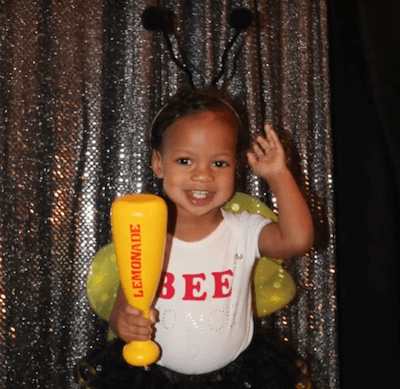 30. Zodiac Killer
Whether you like Buzzfeed Unsolved or get a kick out of the meme with Ted Cruz, the 1960s Zodiac Killer has gotten a bit of resurgence in popularity. Fortunately, we have a far less nefarious alternative. Pin all 12 of the astrological zodiac symbols to your shirt and walk around with a fake weapon of your choice as the infamous "zodiac killer." If you hate that one person in the back of your econ class who always talks about rising and Mercury signs, then we've got the perfect costume for you.
31. Pun-geon Master
Do you like puns (I hope so because you just read this article)? Do you like Dungeons and Dragons? Well, even if you don't like either of those things, you'll still get a great kick out of this fun costume that will earn some laughs and probably some groans from the nerdier crowds. Just grab a cloak, print or write some of your favorite lame puns and popsicle-stick jokes and pin them all to the back. Complete this outfit by walking around with a big, booming voice. If you feel like going the extra mile, invest in a wizard beard and staff to round out the look.
*Updated on October 30, 2017 by Shay Santos to include costumes 11-21. 
*Updated on October 30, 2018 by Susan Fanelli to include costumes 22-31.