You're standing in a crowded room, holding half a beer, wearing the other half on your jeans. Sound familiar? If this paints a picture of your typical Friday or Saturday night, then it may be time to mix things up a bit. What better way to do it than with some unusual theme parties? Here are a few college party themes. Don't be afraid to mix and match.
Check out 10 college party themes your campus will never forget.
1. The After Sex Party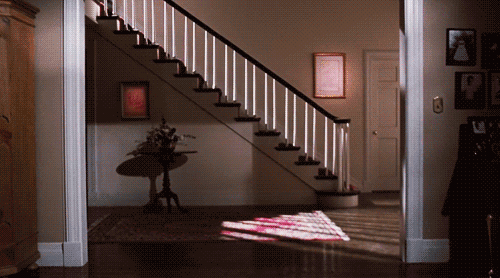 Think loosened pants, collars and shirts. Anything goes as long as it's messy: from lipstick on collars, to teased post-sex hair, to boxers on girls and beaters on boys or vice versa. If hosts really want to go the extra mile, provide red cups with dares written on them for party-goers to perform. What else says "college" like a sex-themed party?
What You Should Wear
2. The Drinking Buddies Party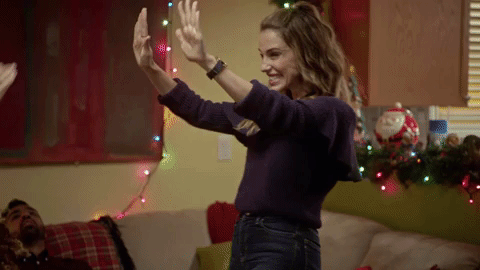 Guests are tied together with a piece of string to form opposite-sex "drinking buddies" as they enter. Though being tied to a complete stranger may be awkward, you'll probably be hooking up by the end of the night.
What You Should Wear
3. The Graffiti Party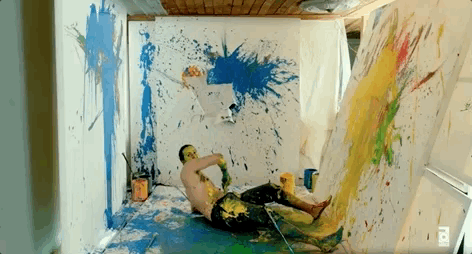 Hosts provide colored markers, and guests sport white t-shirts ready for action! Don't worry if you find yourself initially at a lack for inspiration; alcohol consumption seems to correlate with creativity. Best of all, the graffiti party lets you skip the embarrassing pick-up line and get right to some hands-on action.
What You Should Wear
4. The "Anything But Clothes" Party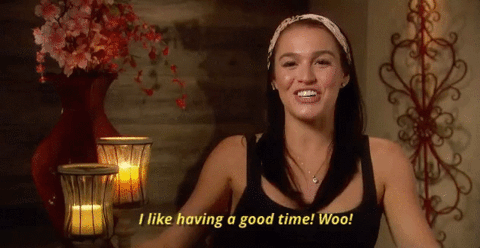 As the name suggests, you may choose to decorate yourself in shopping bags, wrapping paper or bubble wrap among other things. Creativity is key. While getting dressed for this party, you may see everything in your apartment without a power cord as potential clothing. Go with it.
What You Should Wear
5. The Caribbean Night Party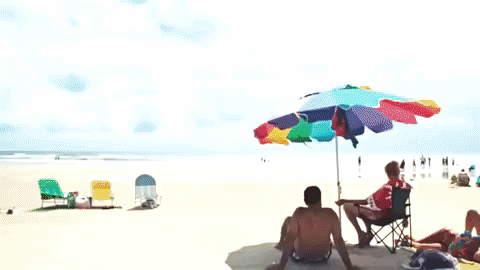 Welcome to the island, man! Luaus are overrated. Celebrate your Caribbean heritage or just your love for all things Cuban, Bahamian, Haitian, Dominican and more. Ditch the bitter beer and posh wine for tropical drinks mixed with rum. Don't forget to add a paper umbrella to your drink. Or level up and hollow out an actual pineapple to make every sip a bit more sweet.
What You Should Wear
6. The Apocalypse Party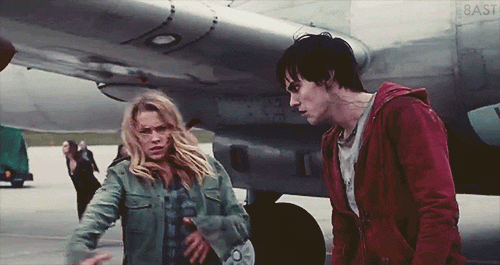 Party like the world is about to end. You won't recognize your friends all done up in dark eyeshadow and dripping with (fake) blood. Wander around the party with your hands held out in front of you like a legit zombie. Being so in character may attract the girl who secretly watches Warm Bodies every night. And like a true zombie, stick to vodka cranberries all night (with water in between) so you look like you're actually drinking someone's blood.
What You Should Wear
7. The Throwback Party
Do you want to be groovy, righteous or super fly? Pick your favorite decade and deck out in the trendiest styles. Search through second-hand stores for bell-bottom pants and feather out long layers to go back to the 70s. Shove shoulder pads into your favorite shirts and tease your hair to go into the 80s. You may or may not remember the 90s depending on your age, but its style came back recently and looks like it wants to stay. Hit stores like Forever 21 or H&M to find 90s-inspired scrunchies, crop tops and oversized tees or overalls for men.
What You Should Wear
8. The Beer Olympics Party
You don't need to travel across the globe to win a gold medal. Team up with your friends, classmates, and Greek brothers and sisters to compete in beer olympics. The games go by house rules so learn quick and practice your ping pong aim. Every team competing should choose a country to represent and dress like. The U.S. team can deck out in red, white and blue. The Parisian team can look high class in berets and striped shirts. No country is too large, small, powerful or obscure to choose. Now represent your country with pride and win.
What You Should Wear
9. The Back to School Night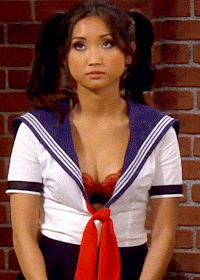 Break out all your old school uniforms you used to despise. That means pleated skirts and oxford shirts (knotted at the waist, of course). Boys, break out your favorite private school uniform ties. Take your school uniform up a notch and stain the shirt with grass, dirt and ketchup—because we all know recess meant coming back with Clorox-invincible stains.
What You Should Wear
10. The Classically Cliché Toga Party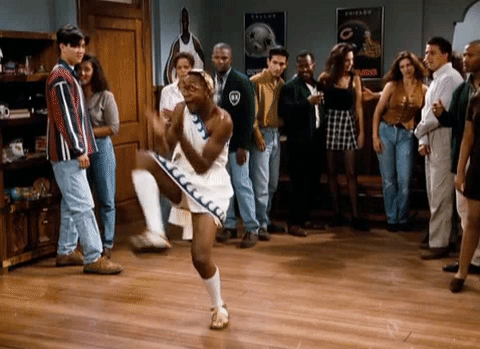 You must make a toast to the Greek gods and goddesses before wrapping up your undergrad years. Call up your craftiest friend and wrap white bedsheets around you to prepare for the toga party. Keep it classy and wear white t-shirts, a tank top and/or shorts under your bedsheets to avoid unintended party fouls. Back in the ancient Grecian world, wine was more available than water. Follow the Greeks and bring your favorite bottle of cabernet or rosé for the night. Pour it into a goblet and sip like Plato or Aristotle did when discussing philosophy.
What You Should Wear
With great parties come great responsibility. Keep reading for 7 Simple Steps to Avoid a Public Intoxication Ticket.
Written by Mitch Smith, University of Iowa
The beer is flowing, shots are flying and bodies are rubbing up against one another on the dance floor as loud music blares from the speakers. Such is the culture of many college campuses each Thursday through Saturday until the wee hours of the morning. As soon as the words "Last Call!" are shouted by the bartender, the masses of students hit the streets to make the trek home. After a successful night downtown, the final step is getting back in one piece—without a public intoxication ticket.
Don't let the long arm of the law put a major dent in your wallet. These simple steps will have you partying all night and waking up with a hangover in your own room, not in a cell next to a crystal meth tweaker or the straight-shooting drug dealer.
1. Avoid piggyback rides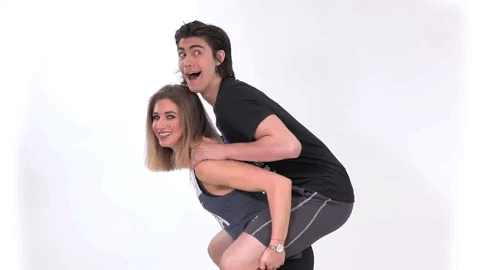 What are we? In third grade? Piggyback rides are like an STD—avoid giving them and avoid receiving them. It makes you an easy target when you're going for a ride on someone's back. If you want a ride, follow step two.
2. Splurge on a cab or Uber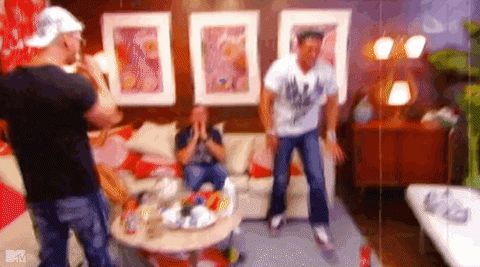 Feeling too drunk to make the walk home? You already spent sixty dollars at the bar buying rounds of shots and pitchers of beer all night. What's an extra five bucks to guarantee a safe and arrest-free return home? Better to get a ride home in the back of a taxi or Uber than in the back of a squad car.
3. Walk, don't run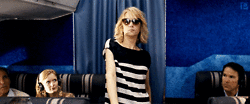 Remember those days of elementary school? Pretend you're going to get a drink of water and you're carefully being watched by the hall monitor. Take it slow. There's no rush. If you get caught this time, you're going somewhere worse than detention.
4. Don't yell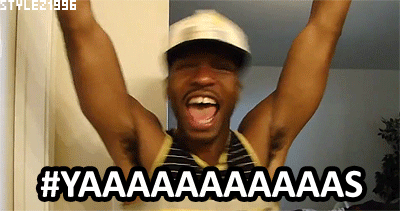 Once again, let's go back to those carefree days of youth. Take Idiot A as an example. Walking out of a bar on a chilly Saturday night, Idiot A feels compelled to scream to the rest of the world how wasted he is. Good move? (For the slow ones, the answer is no).
5. Avoid the urge to pee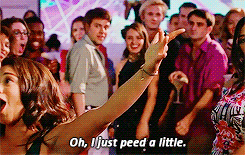 After beating your buddies in back to back to back to back etc. chugging contests, your bladder is feeling pretty full. Very full. You need to empty that bladder. Stat. I know you gotta go and that the wall outside the bar looks like the perfect spot to leave your mark, but just hold it in a tiny bit longer. Peeing is possibly the worst thing you can do and makes for an easy target for cops. A public urination ticket can sometimes land you on the sex offender list. Try explaining that one to future employers. This is real life, kids.
6. You're not home 'til you're home
This goes for the folks returning to the dorms. You're not home free when you get inside the hallowed walls of a dorm. Don't pass out in the lobby of your dorm only to be found by security staff or police. Take a few extra steps and pass out in your bed, not the couch in the lobby.
7. If you're caught, you're caught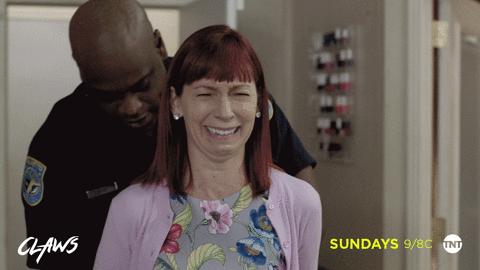 If this step applies to you, it means you failed to follow all of this fool-proof advice. That being said, just because you're an idiot and didn't listen doesn't mean you should make a break for it and get into more trouble. The drinking ticket looks better on your record than assaulting or fleeing a police officer.
Getting out of college without a ticket? I'll drink to that. Cheers!
Want to keep the party going? Check out more College Mag Party articles.
Your Master Guide to Drinking in College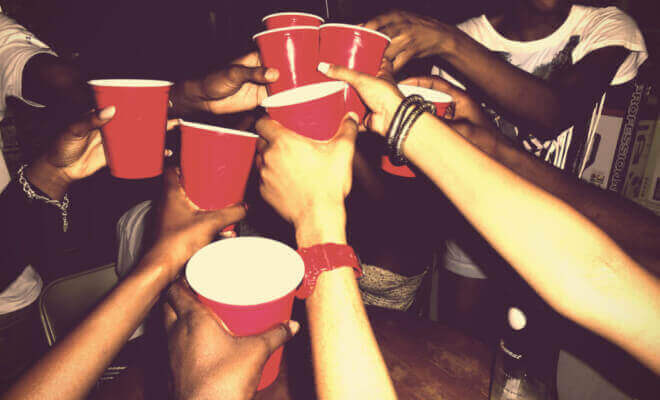 21 Ways to Celebrate Your 21st Birthday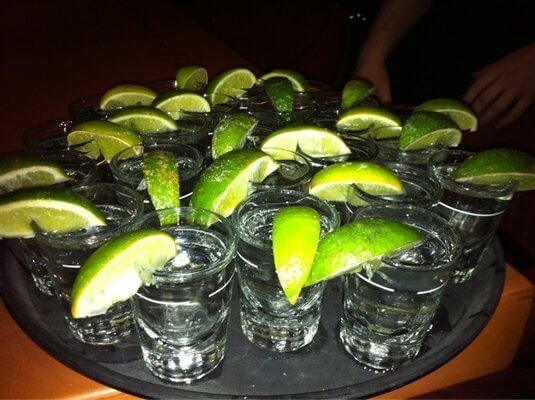 How to Get Sparks Flying with a Guy at a Party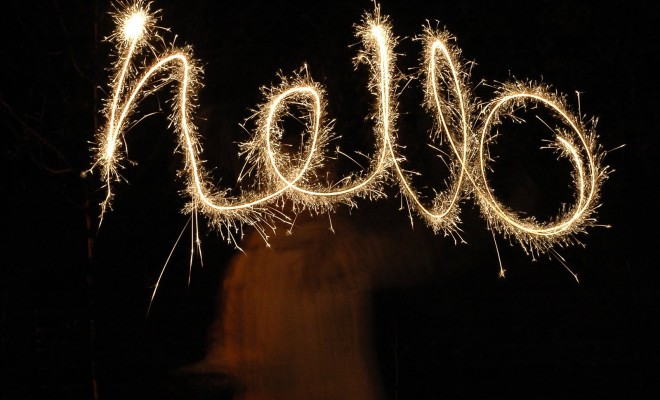 *Editor's Note: Introduction and college party themes 1-4 originally published in College Magazine's print publication, Fall 2007 issue by Sara Osipow > University of Maryland, College Park > Sophomore > Theater.
*Updated July 18, 2018 with six more party themes. 
*Updated July 18, 2018 by Mitch Smith to include "Simple Steps to Avoid a Public Intoxication Ticket."
College Magazine does not promote underage drinking. Please drink responsibly.