You're standing in a crowded room, holding half a beer, wearing the other half on your jeans. Sound familiar? If this paints a picture of your typical Friday or Saturday night, then it may be time to mix things up a bit. What better way to do it than with some unusual theme parties? Here are a few college party themes. Don't be afraid to mix and match, every day is Halloween at college parties.
Check out 10 college party theme ideas your campus will never forget.
1. The After Sex Party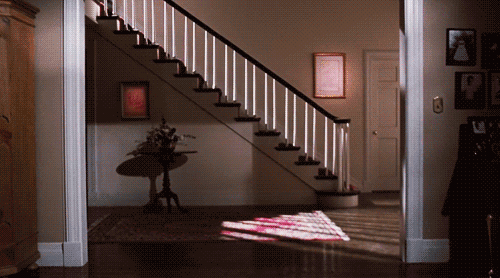 Think loosened pants, collars and shirts. Anything goes as long as it's messy: from lipstick on collars, to teased post-sex hair, to boxers on girls and beaters on boys or vice versa. If hosts really want to go the extra mile, provide red cups with dares written on them for party-goers to perform. What else says "college life" like a sex-themed party?
What You Should Wear
2. The Drinking Buddies Party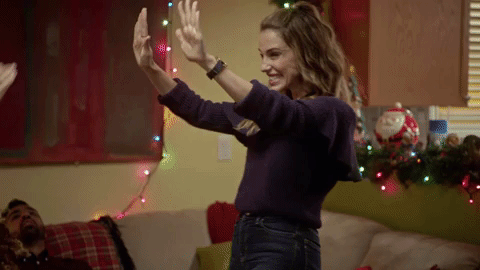 Guests are tied together with a piece of string to form opposite-sex "drinking buddies" as they enter. Though being tied to a complete stranger may be awkward, you'll probably be hooking up by the end of the night. Talk about a dynamic duo.
What You Should Wear
3. The Graffiti Party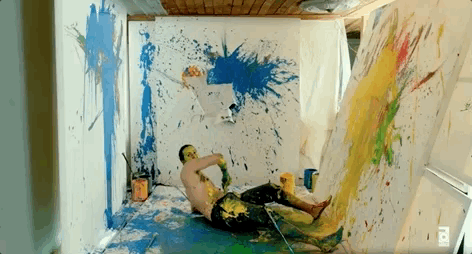 Hosts provide colored markers, and guests sport white t-shirts ready for action! Don't worry if you find yourself initially at a lack for inspiration; alcohol consumption seems to correlate with creativity. Best of all, the graffiti party lets you skip the embarrassing pick-up line and get right to some hands-on action.
What You Should Wear
4. The "Anything But Clothes" Party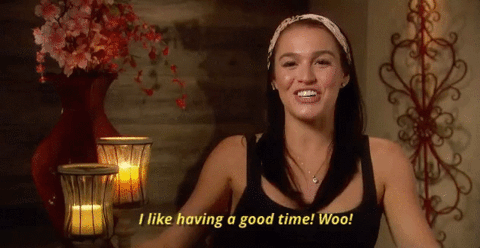 As the name suggests, you may choose to decorate yourself in shopping bags, wrapping paper or bubble wrap among other things. Creativity is key. While getting dressed for this party, you may see everything in your apartment without a power cord as potential clothing. Go with it.
What You Should Wear
5. The Caribbean Night Party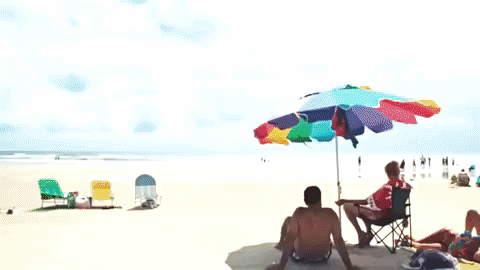 Welcome to the island, man! Luaus are overrated. Celebrate your Caribbean heritage or just your love for all things Cuban, Bahamian, Haitian, Dominican and more. Ditch the bitter beer and posh wine for tropical drinks mixed with rum. Don't forget to add a paper umbrella to your drink. Or level up and hollow out an actual pineapple to make every sip a bit more sweet.
What You Should Wear
6. The Apocalypse Party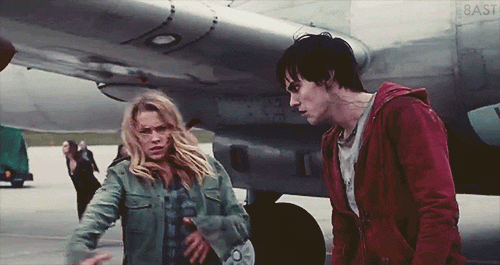 Party like the world is about to end. You won't recognize your friends all done up in dark eyeshadow and dripping with (fake) blood. Wander around the party with your hands held out in front of you like a legit zombie. Being so in character may attract the girl who secretly watches Warm Bodies every night. And like a true zombie, stick to vodka cranberries all night (with water in between) so you look like you're actually drinking someone's blood.
What You Should Wear
7. The Throwback Party
Do you want to be groovy, righteous or super fly? Pick your favorite decade and deck out in the trendiest styles. Search through second-hand stores for bell-bottom pants and feather out long layers to go back to the 70s. Shove shoulder pads into your favorite shirts and tease your hair to go into the 80s. You may or may not remember the 90s depending on your age, but its style came back recently and looks like it wants to stay. Hit stores like Forever 21 or H&M to find 90s-inspired scrunchies, crop tops and oversized tees or overalls for men.
What You Should Wear
8. The Beer Olympics Party
You don't need to travel across the globe to win a gold medal. Team up with your friends, classmates, and Greek brothers and sisters to compete in beer olympics, the ultimate drinking game. The games go by house rules so learn quick and practice your ping pong aim. Every team competing should choose a country to represent and dress like. The U.S. team can deck out in red, white and blue. The Parisian team can look high class in berets and striped shirts. No country is too large, small, powerful or obscure to choose. Now represent your country with pride and win.
What You Should Wear
9. The Back to School Night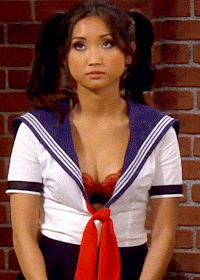 Break out all your old school uniforms you used to despise. That means pleated skirts and oxford shirts (knotted at the waist, of course). Boys, break out your favorite private school uniform ties. Take your high school stereotype uniform up a notch and stain the shirt with grass, dirt and ketchup—because we all know recess meant coming back with Clorox-invincible stains.
What You Should Wear
10. The Classically Cliché Toga Party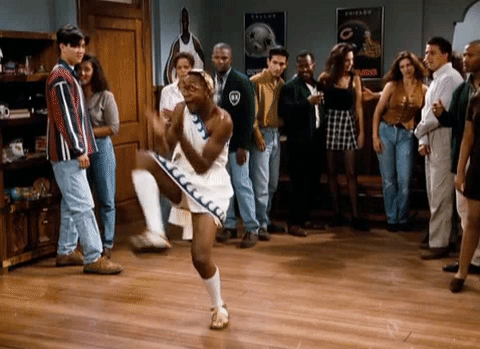 You must make a toast to the Greek gods and goddesses before wrapping up your undergrad years. Call up your craftiest friend and wrap white bedsheets around you to prepare for the toga party. Keep it classy and wear white t-shirts, a tank top and/or shorts under your bedsheets to avoid unintended party fouls. Back in the ancient Grecian world, wine was more available than water. Follow the Greeks and bring your favorite bottle of cabernet or rosé for the night. Pour it into a goblet and sip like Plato or Aristotle did when discussing philosophy.
What You Should Wear
11. Rags to Riches Weekend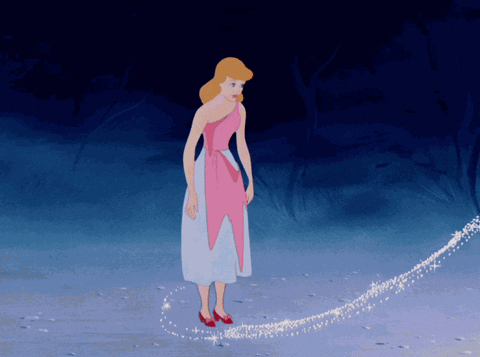 Written by Kerry Weir, junior, English and journalism, University of Alabama
This theme is a two-day event that lets you throw down country-style on the first night, then lavish in luxury at a "cocktail party" the following evening. It's one weekend of partying, but the best of both worlds. Any organization or group can partake, but make sure everyone can dedicate to both nights. This theme is all about location, location, location: Each night is usually held at a separate venue to make the parties feel more authentic.
Host the Rags party outdoors—a field or barn is ideal—and your Riches party at an upscale bar or restaurant. Go from Dukes of Hazzard to Breakfast at Tiffany's by dressing for the occasion. It's important to get an idea of who will attend so that you can prepare for the two-day event. Making a list that lets invitees and their dates RSVP for the party eliminates the stress of uncertainty. The sooner you have your venues booked, the sooner you can start planning your trashy-to-classy transition.
Rags
What You Should Wear
Scan local Goodwill and thrift stores to find cheap and funny "redneck" attire. Look for cutoff jean shorts, or make some of your own with an old pair of pants. Flannel shirts, cowboy or work boots and camouflage clothing fit the dress code.
Drinks and Decor
If you're hosting Rags night at a barn or field (with the owner's permission, of course) use hay bales for seating and wood scraps for tables. Kegs of cheap beer are the drink of choice. Blast country music all night—no one's judging.
What Students Say
"I liked feeling like a country bumpkin for one night of my life," University of Alabama junior Caroline Bendin said.
Riches
What You Should Wear
This part of the event is simply fabulous, darling! Wear cocktail attire that channels a 60s starlet or a Wall Street tycoon. Find plenty of faux pearls, diamonds, feathers and furs as accessories—guys should invest in a top hat or bowtie to go with a flashy suit.
Drinks and Decor
If you're not having the Riches night in a restaurant or bar, mix your own fancy cocktails or buy some champagne. You can spend as much—or as little—as you choose. Play swing music from the 1940s, or retro 50s and 60s tunes.
What Students Say
"I love it when people go with the 60s theme on riches night," said University of Alabama junior Chapman Rice, who is also social chair for her sorority, Delta Delta Delta. "It makes the whole party seen more luxurious and different than just a cocktail party."
12. Highlighter Party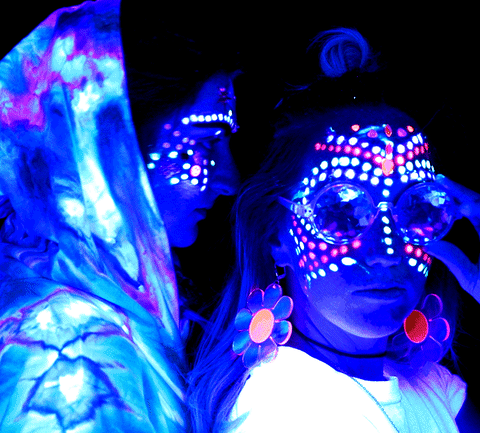 Written by Kristin Toussaint, sophomore, journalism, Boston University
Highlighter parties bring out the rave-lover in everyone, just as the black lights in the room reveal the neon scribbled on your arms, legs and white t-shirt. You'll have a blast getting creative with your highlighter artwork and dancing like there's no tomorrow. Anyone and everyone can attend this kind of party, but it's important for guests to bring a good attitude.
You'll be bumping and grinding up against people all night in the dark, drinking cheap beer in a cramped room and feeling people draw on you with highlighters. "You have to be prepared for highlighted parties," Boston University junior Justin Monestime said. "I went to one freshman year without knowing, and my shirt got completely drawn over. But it was still a lot of fun."
The t-shirt becomes an attendee's blank canvas. Be prepared to get a little messy. You'll have a great time seeing your white shirt progress to a highlighter masterpiece and may find new friends—or friends with benefits—in the process. "Highlighter parties are great because hot girls always come out and let you draw all over them," Widener University sophomore Alex Reeder said. "It's hands-down a great experience."
Party Preparations
Throw this party in the darkest place you can find. Basements work best, but you can always cover windows. Hide the walls with industrial-size sheets of white paper so that your guests can keep on drawing when their t-shirts (and bodies) run out of space. Let the graffiti happen! Dance music is a must—you want to recreate the rave atmosphere that goes perfectly with bright colors. Create a soundtrack with plenty of bass-bumping techno, house music or DJ mixes that will last the whole night. Use the theme as an excuse to meet new people. This might be the only time that the question, "Can I draw on you?" works as a pick-up line.
What to Wear
13. Wigs and Mustaches Galore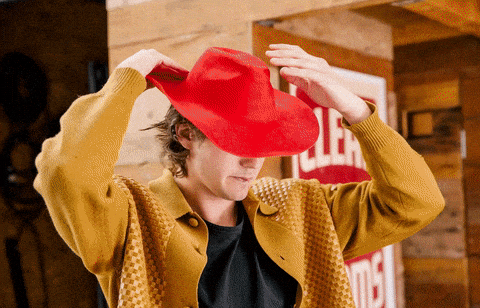 Make sure to stop by Party City, because natural hair isn't allowed here. "I think the wig party idea is fun because it's so out there and different and there are no rules or limitations," said Sydney Prince, a theater and film major at the University of Michigan. The more outrageous the better, so don't shy away from purple hair, handlebar mustaches that drop below your chin and spiky mohawks. Alternatively, you could go the classic route and make an appearance with a Mozart-style curly white wig. Bonus: hold a Best Hair contest at the end of the night.
14. The Bad and Boujee Bash
The main idea here is: opulence. Extravagance. Take a page from Migos' book and fully indulge your inner materialist. Party decorations could include champagne balloons or fake money napkins, and don't forget to douse the party space in gold and sparkles. In terms of dress: picture a new-money socialite, but even flashier. Sport a fur coat (go faux for the animals), snake print and the more jewelry the better. And don't worry about the price tag–the point is to look like you're trying to appear rich and failing miserably. "You're recreating it, but in such excess that it becomes ridiculous and not classy," said Lisa Han, a finance major Carnegie Mellon University who threw a Bad and Boujee party for her 21st. "The irony was most of my decorations were from Dollar Tree."
15. The Meme Meetup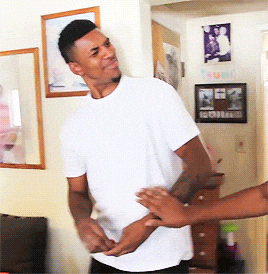 Brush up your internet chops, because it's time for the ultimate millennial gathering. Dress up as your favorite meme, whether it's Bad Luck Brian, Hotline Bling Drake, the Free Real Estate guy or tea-sipping Kermit. Try to keep it within the range of general internet familiarity (No, Janet, nobody else knows floating head man meme). Be sure to serve Dos Equis beer, so all the guests can have their own "I don't always…but when I do" moment. Extra points for a picture frame with words on the top and bottom so guests can truly become their own meme.
16. The Pineapple Under the Sea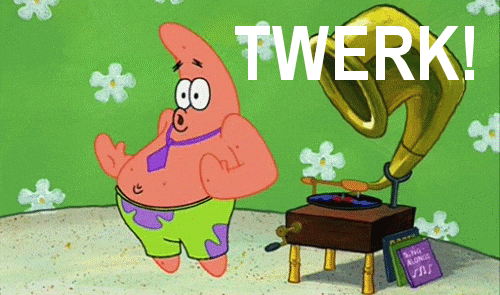 This one is a great excuse to relive childhood cartoon obsessions by having your guests dress up as their favorite Spongebob character. "It's more about the attire. Everyone dresses very beachy, with hats, stampy patterns and waves," said Meimei Cao, a Barnard College Economics major who threw a Spongebob-themed party with her high school sailing team. "The major color theme should blue and white for balloons and lights in the party space." Cover the walls in blue paper with cutout sea stars, sprinkle sand and shells over bar, and don't forget a bubble machine by the door to get everyone into the mood. You can even get creative with drinks, like green "Plankton" jello shots, "kelp shakes" (Hawaiian green apple punch with apple-flavored Vodka) or "Squidward Ink" (any red-colored spiked punch).
17. The Rubix Cube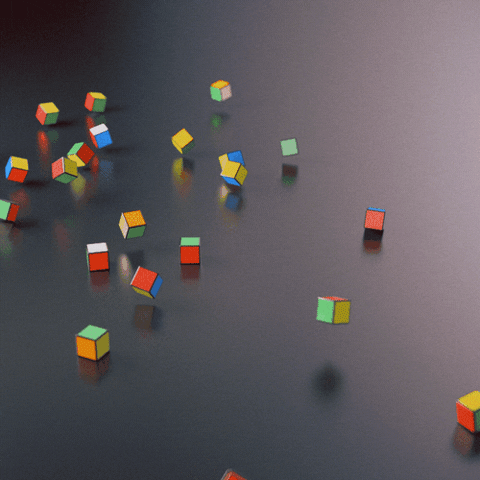 Ready to get rid of your unwanted clothes? To throw a proper Rubix cube party, everyone must come dressed in one color head-to-toe, preferably in many different articles of clothing. Every time two guests interact with one another, they must switch one article of clothing. At the end of the night, everyone goes home looking like a Rubix cube that's been messed with for a few hours. In terms of decorations and refreshments, think rainbow: brightly colored drinks, jolly ranchers and neon balloons and streamers. Instead of the usual boring monochromatic red Solo cups, buy as many colors as you can and play a game of Rubix cube beer pong. Every time one team gets a ball in a cup, they can replace it with their team color, the objective being to "solve" the Rubix cube.
18. Brony Bros and G.I. Joes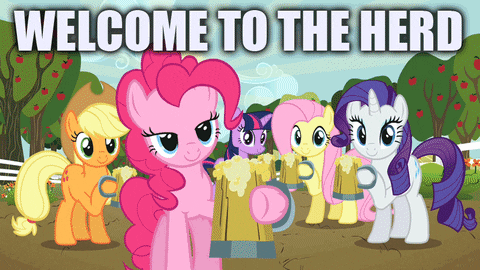 There's plenty of trite and overused "bros and hoes" themes floating around, so why not try something fresh? For those who don't spend their free time diving headfirst into the murky depths of the Internet, "bronies" is the term used for the adult fans of My Little Pony, the children's toy franchise of cute cartoon horses with brightly colored manes and candy-themed names. Why is this a thing? We don't know, but it will make for a wonderful college bash. Guests can either dress with bright colors, unicorn horns, fake wings and glitter everywhere, or go the G.I. Joe route and sport camouflage, army green and canvas satchels. Say what you like, but the costumes that will show up for this theme will be anything but dull.
19. The Spicy Safari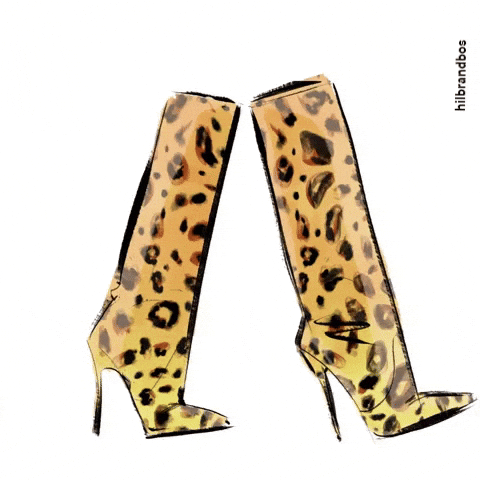 Transform your party into a wild adventure through uncharted lands. Go plant shopping for an authentic feel, or grab some plastic vines and leaves and plaster the place with natural tones to create that jungle look. Other on-theme decorations include old and distressed maps and lots of animal print. Guests can either dress as explorers with khaki jackets and shorts, lace-up boots and safari hats, or they can go the animal route with zebra print, fake tails, cat ear headbands and textured makeup. Think: Indiana Jones and the Temple of Doom transforms into a party blast.
20. Kings, Queens, and Everything in Betweens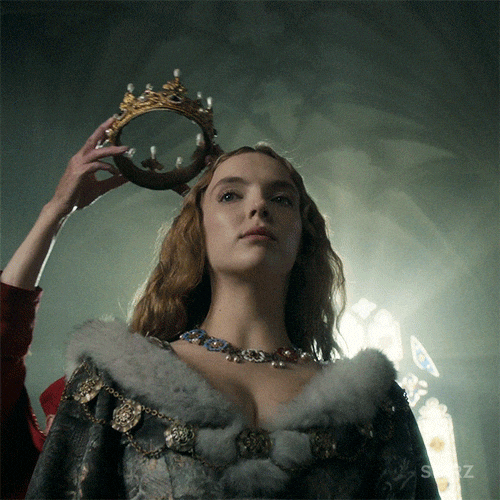 This one is up for endless interpretation. "The King's Crown Shakespeare Troupe on Columbia's campus threw a party last year where the theme was Kings, Queens and everything in between's," said Eliana Kalman, a neuroscience major at Barnard College. "So people also came dressed as "tweens," like early 2000s, Limited Too, Justice brand stuff. But "bed" was also an option too. So I came dressed as a bed. I wrapped myself in a bed sheet and wore nothing but that." If you're going to take the royal route, try getting crafty with fleur-de-lis prints and a makeshift lace collar. For those feeling like that's just not really their century, go Paris Hilton pink, Britney and Justin's denim overload or opt for the iconic velour tracksuit. And if all else fails, you could just give up on everything and go wrapped in sheets like Eliana so you can party while staying in bed the whole time.
21. The Emo Event
Remember that phase of your life somewhere between 12 and 17 that you're desperate to see blown away forever by the sands of time? The one where you headbanged to Panic! at the Disco and layered on the black eyeliner until you looked like a human raccoon? "Costume parties are fun, but I think costume parties with a theme are more fun," said Jacob Albergo, a Politics and Chinese major at University of Wisconsin. "Parties of the roaring 20s are so overdone and two years ago, so I think it's more fun to have an 'emo' themed party." For this party theme, it's time to pull out the old box of Hot Topic beanies. Take it to the next level and wear a emo-style wig, either black or neon colored. Break out the black distressed jeans, hoodies, band tees and Converse high-tops. The more laces and chains, the better.
22. The Fitness Fling
Don't worry, the only exercise at this party is on the dance floor. Lean into the 80's workout video vibe and throw a fitness-themed party. Leggings, leotards, trainers and headbands are all welcome here. "I've been using the five-pound whey protein powders and when I finish my big tub, I was going to throw a big celebration, with everyone coming on their workout gear and doing (or attempting) a pull up for entry," said Yijun Wang, a Barnard College senior. Serve drinks out of empty protein powder containers and give prizes for the most pushups, situps, etc… And don't worry – everyone will show up because it's such a welcome excuse to skip the gym.
With great parties come great responsibility. Keep reading for 7 Simple Steps to Avoid a Public Intoxication Ticket.
Written by Mitch Smith, University of Iowa
The beer is flowing, shots are flying and bodies are rubbing up against one another on the dance floor as loud music blares from the speakers. Such is the culture of many college campuses each Thursday through Saturday until the wee hours of the morning. As soon as the words "Last Call!" are shouted by the bartender, the masses of students hit the streets to make the trek home. After a successful night downtown, the final step is getting back in one piece—without a public intoxication ticket.
Don't let the long arm of the law put a major dent in your wallet. These simple steps will have you partying all night and waking up with a hangover in your own room, not in a cell next to a crystal meth tweaker or the straight-shooting drug dealer.
1. Avoid piggyback rides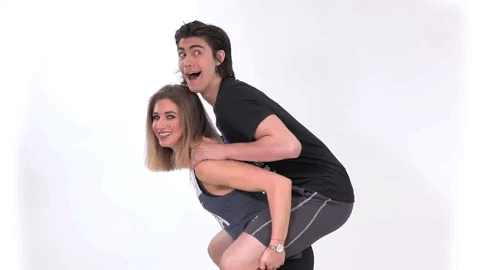 What are we? In third grade? Piggyback rides are like an STD—avoid giving them and avoid receiving them. It makes you an easy target when you're going for a ride on someone's back. If you want a ride, follow step two.
2. Splurge on a cab or Uber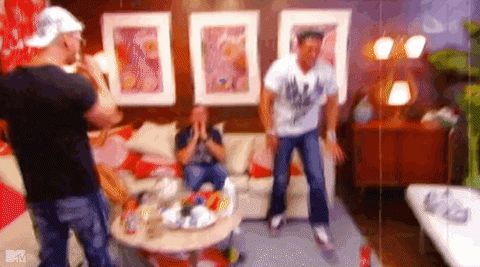 Feeling too drunk to make the walk home? You already spent sixty dollars at the bar buying rounds of shots and pitchers of beer all night. What's an extra five bucks to guarantee a safe and arrest-free return home? Better to get a ride home in the back of a taxi or Uber than in the back of a squad car.
3. Walk, don't run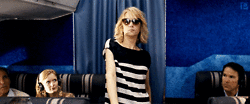 Remember those days of elementary school? Pretend you're going to get a drink of water and you're carefully being watched by the hall monitor. Take it slow. There's no rush. If you get caught this time, you're going somewhere worse than detention.
4. Don't yell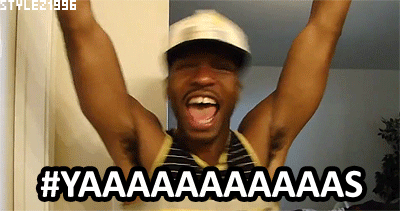 Once again, let's go back to those carefree days of youth. Take Idiot A as an example. Walking out of a bar on a chilly Saturday night, Idiot A feels compelled to scream to the rest of the world how wasted he is. Good move? (For the slow ones, the answer is no).
5. Avoid the urge to pee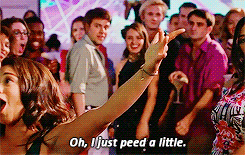 After beating your buddies in back to back to back to back etc. chugging contests, your bladder is feeling pretty full. Very full. You need to empty that bladder. Stat. I know you gotta go and that the wall outside the bar looks like the perfect spot to leave your mark, but just hold it in a tiny bit longer. Peeing is possibly the worst thing you can do and makes for an easy target for cops. A public urination ticket can sometimes land you on the sex offender list. Try explaining that one to future employers. This is real life, kids.
6. You're not home 'til you're home
This goes for the folks returning to the dorms. You're not home free when you get inside the hallowed walls of a dorm. Don't pass out in the lobby of your dorm only to be found by security staff or police. Take a few extra steps and pass out in your bed, not the couch in the lobby.
7. If you're caught, you're caught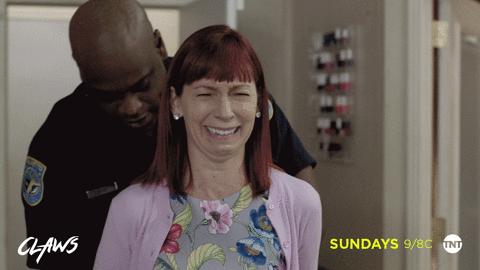 If this step applies to you, it means you failed to follow all of this fool-proof advice. That being said, just because you're an idiot and didn't listen doesn't mean you should make a break for it and get into more trouble. The drinking ticket looks better on your record than assaulting or fleeing a police officer.
Getting out of college without a ticket? I'll drink to that. Cheers!
Want to keep the party going? Check out more College Mag Party articles.
Your Master Guide to Drinking in College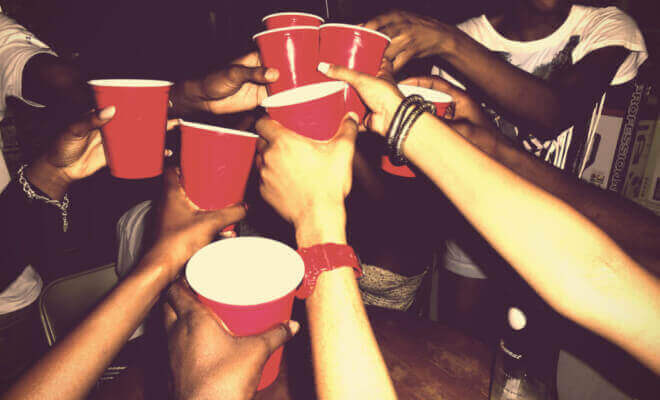 21 Ways to Celebrate Your 21st Birthday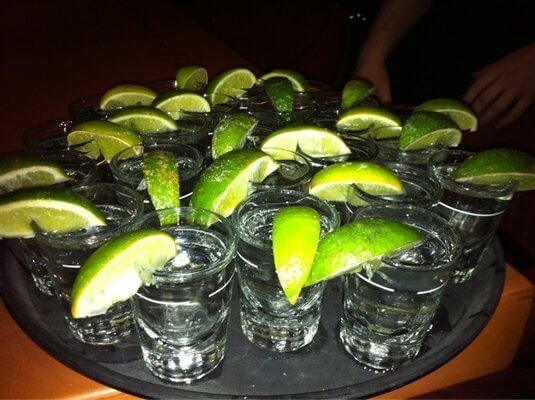 How to Get Sparks Flying with a Guy at a Party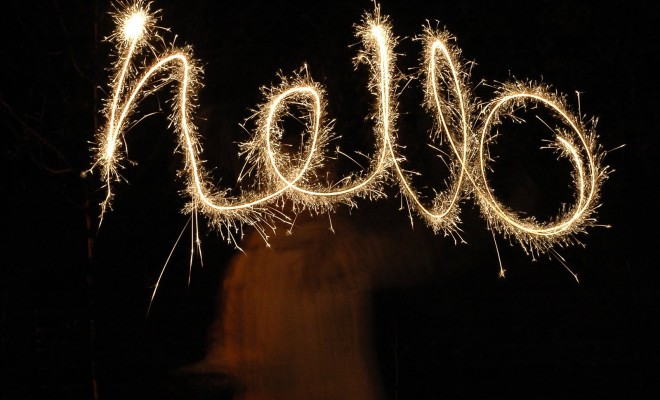 *Editor's Note: Introduction and college party themes 1-4 originally published in College Magazine's print publication, Fall 2007 issue by Sara Osipow > University of Maryland, College Park > Sophomore > Theater.
*Updated July 18, 2018 with six more party themes.
*Updated July 18, 2018 by Mitch Smith to include "Simple Steps to Avoid a Public Intoxication Ticket."
*Updated July 18, 2018 by Kerry Weir to include college party theme #11 Rags to Riches.
*Updated July 18, 2018 by Kristin Toussaint to include college party theme #12 Highlighter Party.
*Updated November 27, 2019 by Cybele Mayes-Osterman to include college party themes 13-22.
College Magazine does not promote underage drinking. Please drink responsibly.