You've got a lot on your plate as a college student. From running to your 8 a.m. to cramming for three exams in the same week. You can barely catch up on homework let alone make it to every tailgate and game to cheer on your team. You need a break. But you can't simply live the college life and completely ignore the outside world. Instead of freaking out about having to read boring, never-ending news reports go with College Magazine instead. Start reading our weekly newsletter and stay informed.

College Magazine Newsletter
Here's a sneak peek of what our newsletter looks like. This could be in your inbox every week to keep you on the pulse without taking up too much time.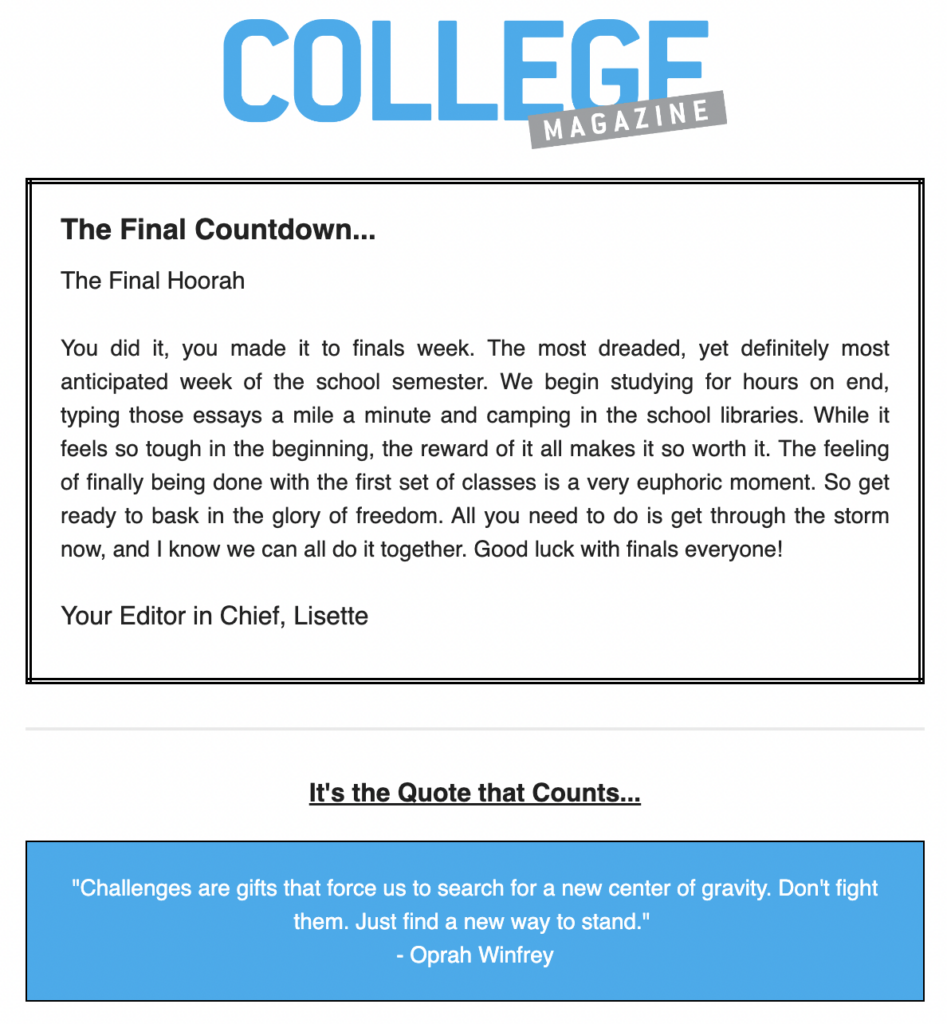 Need an update on what's going on outside of your college campuses? We cover that in the "Yes, There's Life Beyond the Boarders of Campus" section.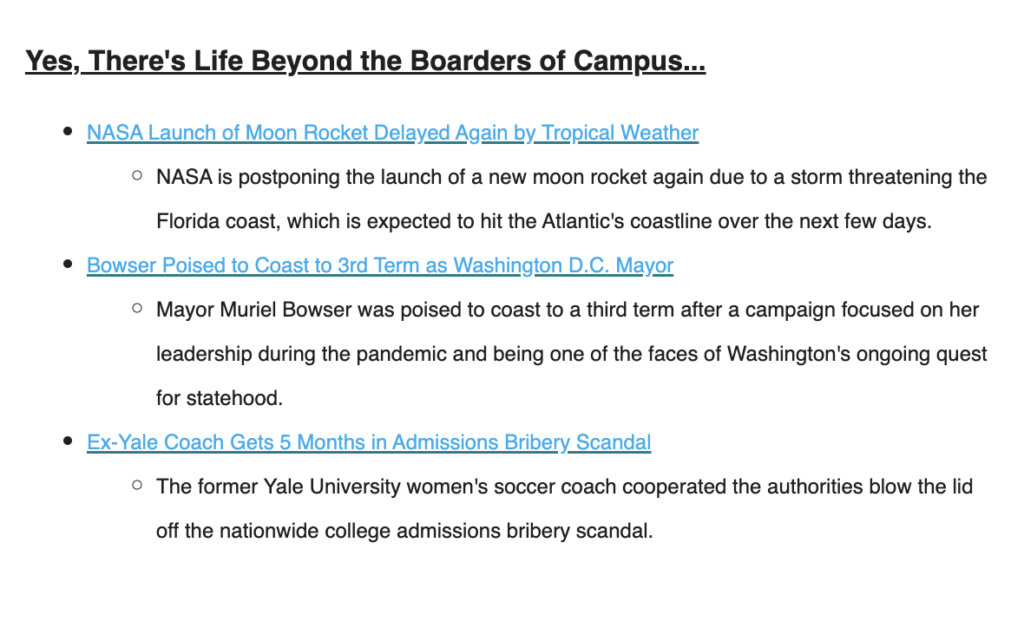 We give you weekly tips on how to up your professional and academic game, too! Get ready to impress your professor with your A+ on that next test.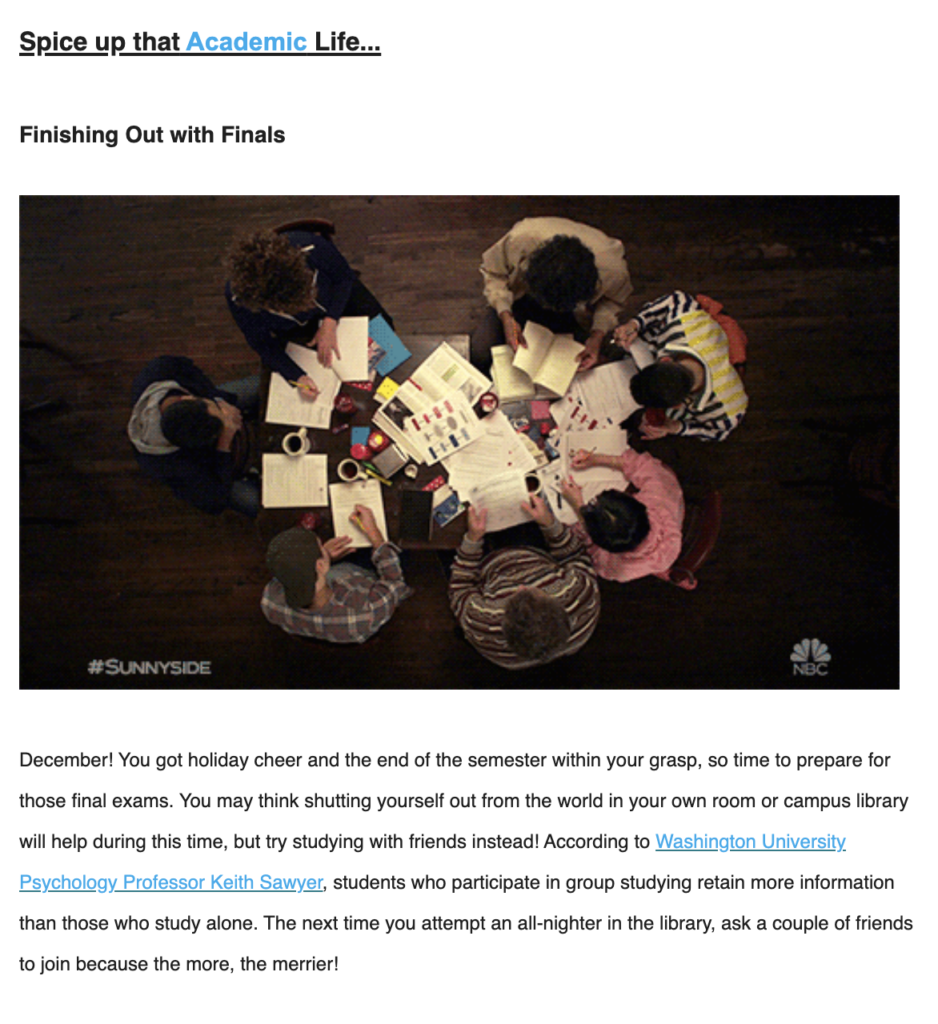 What about insightful articles about college that will leave you feeling enlightened and make you laugh? We'll exceeded your expectations, featuring College Magazine's best articles, too. All wrapped up in one newsletter, you can learn just about everything you need to know without straining your tired little eyes. So go ahead and take that third nap of the day. You deserve it for finding the best newsletter known to college students.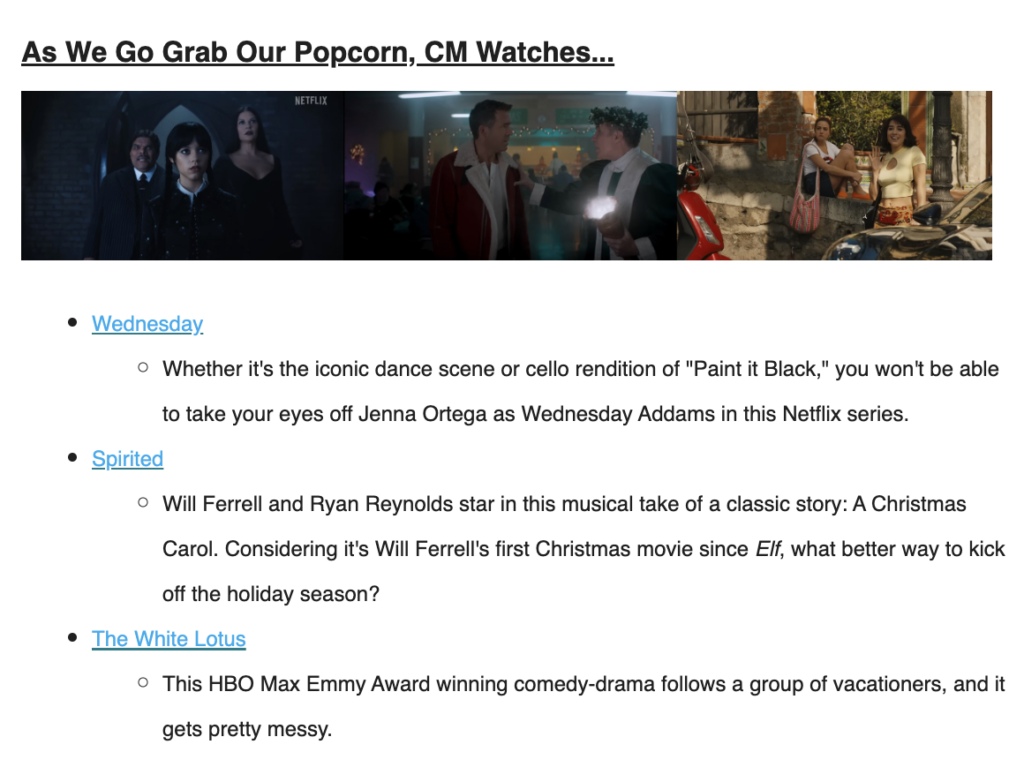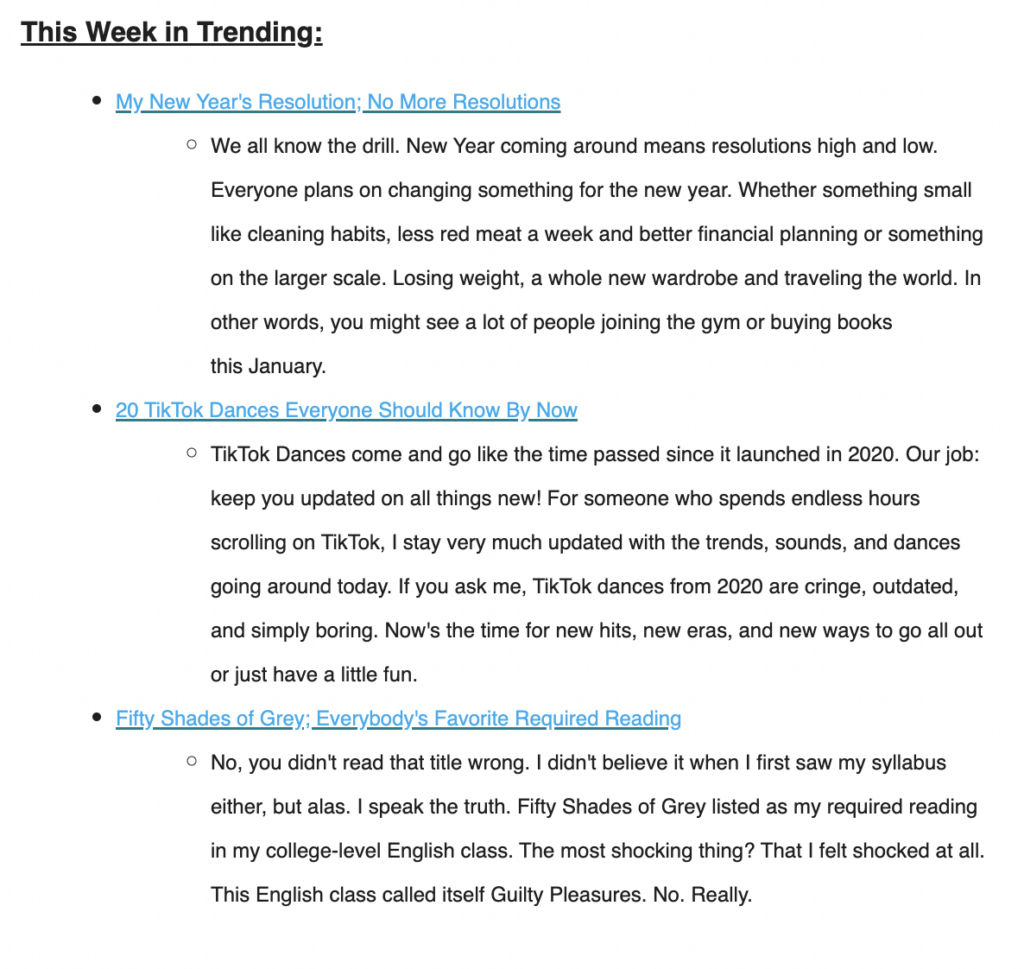 Bonus: You even get invited to awesome giveaways and discounts to our College Magazine Shop.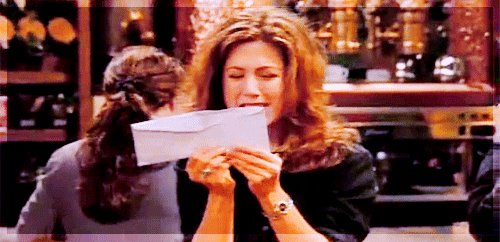 Watcha waiting for? Sign up today! Be in the know.