We've all watched Shark Tank and thought, "I can't believe I didn't think of that myself." These 21 products are way cooler than the Snuggies you learned about in those cheesy infomercials. When a product is truly innovative, your thoughts sound more like, "I can't believe someone actually thought of this." Prepare to enter a whole new techy world that will solve all the problems you didn't know existed.
Check out 21 innovative products that will make adulting 10x easier.
1. Maglite flashlight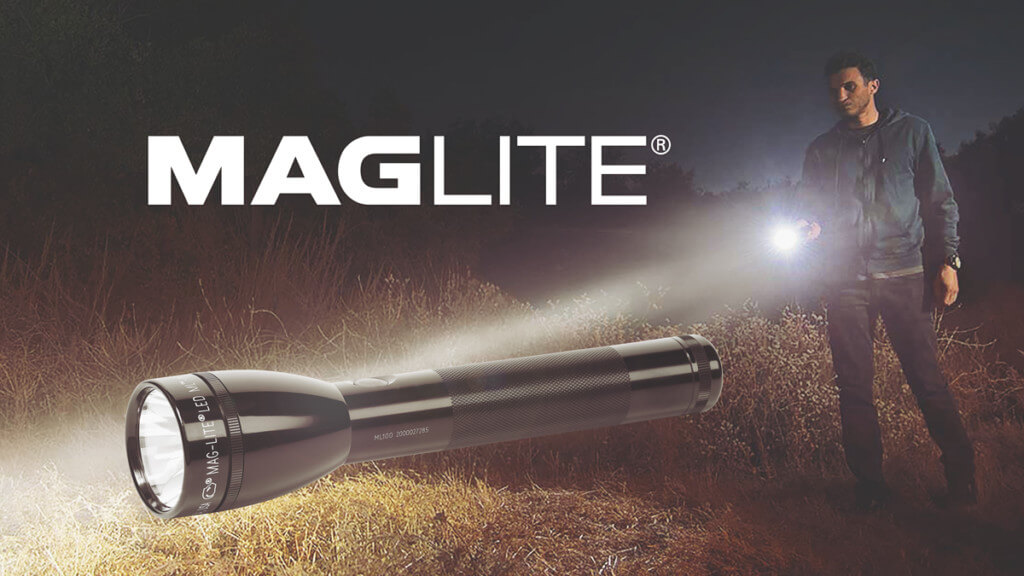 How many dead flashlights do you have laying around? Ditch 'em. The Maglite ML100 flashlight will run anywhere from 13 to 48 hours on a fresh set of batteries. Now when the power goes out in the dorms the night before your organic chemistry final, you don't need to admit defeat. Designed for optimum light output, these mid-sized flashlights beam up to 307 meters AKA three football fields. That means no more shaking your flashlight around to try to make it brighter. In the college world where your days are as predictable as that friend who flakes five minutes after you get to your favorite brunch spot, you need something reliable and Maglite flashlights are know their reliability, superior performance and American manufacturing.
Imagine a world where you can drink out of a muddy puddle and have the water come out clean. Lifestraw filters that muddy puddle water through hollow fibers, making it totally safe to slurp cold water after a humid hike up the Appalachian Trail. Remember that nightmare when you come home from a camping trip with a river parasite? Not to worry—the Lifestraw filters 99.9 percent of parasites, bacteria and more. Whether you find yourself camping in the mountains or just want to make the water in your dining hall taste better, you need a straw that cleans any water source, making it drinkable.
The Firestick is your portable TV remote dream come true. You can plug into any TV you want to watch your favorite shows and movies. "It's affordable and you can use lots of streaming options," said George Mason University junior Caroline Melvin. If you ever missed out on Game of Thrones because you didn't know how to access those kinds of shows while at school, then you definitely need a Fire stick in your life for #nomoFOMO.
Alexa is your personal assistant. She legitimately listens to every word you say until you ask her to do something. And then she does it. You could ask her why carrots grow in the ground, and she would spit out an answer right now. "Maximum convince with this one. It's a little expensive, but you get what you pay for," George Mason junior Liz Hinkle said. Ask her to play your favorite song from across the room, or to look up the definition of Kim Kardashian and hear her praise your fave guilty pleasure reality star.
The amount of notebooks everyone buys throughout college kills way too many trees. And most of us don't end up using more than a few pages. Imagine reducing your carbon footprint exponentially. "A reusable notebook would really save me some back to school shopping money in the long run," New York University sophomore Olivia O'Connor said. With a reusable notebook, write as much as you want on the pages then erase it all after your final exams. Or better yet—take the notes, then upload them to the Rocketbook app and save them to your phone or cloud. Study anywhere like the Uber drive to the football game or the walk to your next class without dragging around heavy notebooks in your bag. What could be better than opening a new notebook to a fresh clean page at the start of the semester? Oh, I know, saving the planet in the process.
Professors can't expect you to focus on the mind-numbing lecture about brokering when the crumbs under your keys start crawling into your nail buds. It feels almost as gross as trying to sleep with crumbs in your sheets (@Dominos Pizza). Sound familiar? Keyboard cleaning brushes to the rescue. Made explicitly for your keyboard, they help make your daily life a little less yucky. The silicone wiper can get rid of those nasty crumbs, and the silicone brush can clean up that dust buildup, relieving your allergies x10.
"Truly an essential—especially for computer science majors," NYU freshman Kayla Rosenberg said. If you own one of those cute little notebook laptops, prepare for some bad news. Sooner or later, you will run out of storage. And when that happens the night your 10-page final history paper is due, you won't find a computer available with the crowds of students fighting for library computers. So keep a flash drive on hand to save yourself the headache—and the GPA drop.
Time spent untangling your three foot-long lightening cable to charge your phone on the plug two inches to your left is time spent not studying. "It's hard enough to keep your [stuff] together in college, but the compact keychain gives you a little less to worry about. Less clutter, ya know?" said William & Mary junior Scott Grim. If only you never needed to borrow your friend's charger. Better yet, imagine actually being that friend with the charger.
9. Phone2PC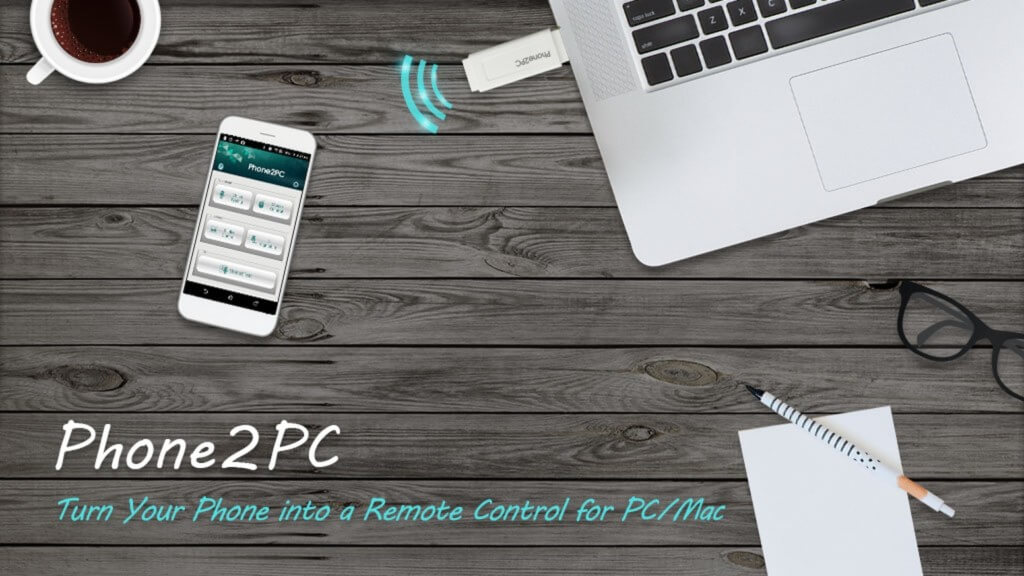 "I personally like playing music over my laptop when I'm walking around my room and hate having to switch songs by walking up to it every time," said Grim. The Phone2PC lets you turn your iPhone into a remote control. Instead of rushing to write down every word your professor says, you can record the audio with the Phone2PC and it'll automatically covert it to text. Or instead of pressing "Yes, I'm still watching," on Netflix, use the remote control setting to watch the next episode of The Office without moving from that perfect comfy position. Less walking = more time to party, yeah?
Students that live in Florida and decide to go to school in Boston don't know what's coming in the winter. These slippers become necessary for survival. When you get home from trudging around in the snow just to get to class, you can heat up your foot warming slippers and jump into what would have otherwise been a very cold Twin XL.
"I 100 percent could not live without my bluetooth speakers in college," said William & Mary senior Diana Worthen. Some people use it to narrate an audiobook while they get dressed every morning. Instead of spending a longer amount of time in bed reading than you already do, play your audio book out of your speakers and get work done while brushing your hair and picking out your outfit for the day. Or talk to your mom while folding laundary. Maximize the multitasking, friends.
"[My headlamp is] perfect for reading and studying in bed. No need to buy a lamp. Just turn on your headlamp, you don't even need to get up," said William and Mary junior Tess Thompson. "Use it when you're scared of going to the bathroom in the dark and don't want to wake up roomie." Bonus points if you end up using your headlamp spelunking. This headlamp's well-directed light will focus on whatever you point it at, rather than dig into your roommate's Zs.
A portable hard drive will save your life when your computer decides to crash the night before your thesis is due. Extra security never hurts. And in college, a little peace of mind goes a long way. This portable harddrive gives the extra storage space you need to back up a everything from a semester's worth of notes to your high school prom pictures.
14. Bluetooth coffee maker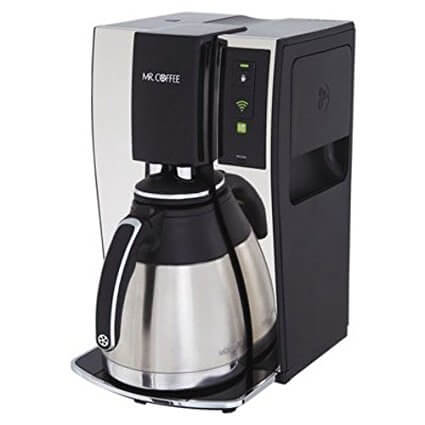 Snuggling in bed on a cold day calls for coffee or hot cocoa—except you don't feel like standing to get it. "A bluetooth coffee maker would be great for those times you get that back-to-school cold and don't want to get out of bed to make your tea," said William & Mary junior Jessie Heise. With a bluetooth and wifi-enabled coffee maker, you only have to stand up when the coffee machine beeps to signal it's ready.
15. Webcam cover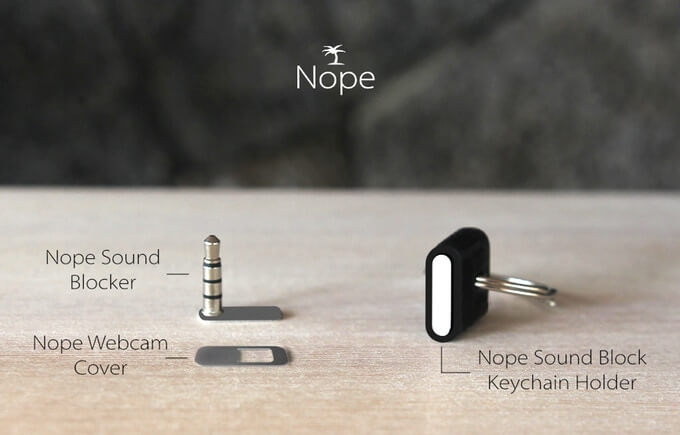 Consider it time to replace that sticky note you put over your laptop's webcam three years ago. Swing into 2018 by opting for a an actual webcam cover rather than a DIY. The cover's sleek, slim look will blend into the laptop. Even better, no one can hack into your camera and creep while you remove that huge wad of spinach from your teeth.
Fidget spinners are trendy but useless. Kneadable erasers keep your hands busy in class and actually serve a purpose, you know, actually erasing. If you loved squeezing Floam as a kid, a kneadable eraser brings back all the nostalgia with just a hint of productivity. "Having something to keep my hands busy in class actually helps me focus better," Radford University sophomore Kristin Kaiser said. Erasing and anxiety help have never been more connected.
Keeping a NYE resolution to eat healther seems impossible. But when your blender makes everything from smoothies to hot soup, consider your excuses nonexistent. The 3 Squares Blender's heating technology lets you heat up that frozen split pea soup mom shipped to you one day and make a creamy, cold acai green smoothie the next. Keeping it in your dorm gives you easy access to healthy cooking, which will help you feel a lot better about literally never working out.
18. Embr Wave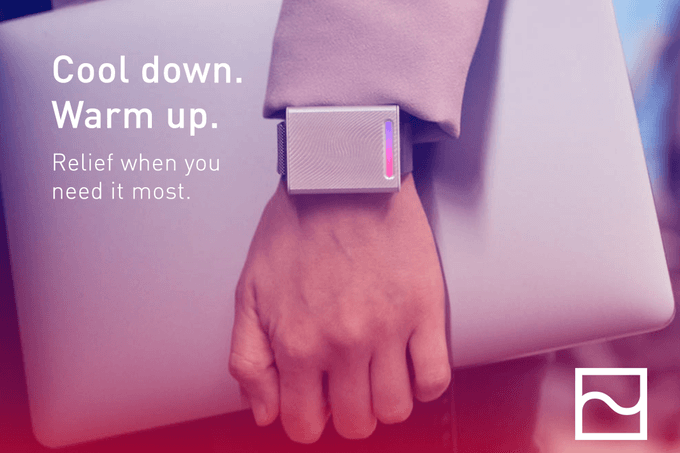 For everyone who never brings a jacket to freezing 8 a.m.s, enter Embr Wave. At the press of a button, this device helps you warm up or cool down. The technology sits on your wrist like a watch. You can press the light bar to activate either the warming or cooling functions. If you've ever put an ice cube on your wrist to cool off, that's how the cooling function feels. The MIT-trained scientists who developed this product found that temperature is personal—so even though you might feel content with the temperature of the lecture hall, your friend shiver until the minute she can go out to the warm, humid day.
19. The Basslet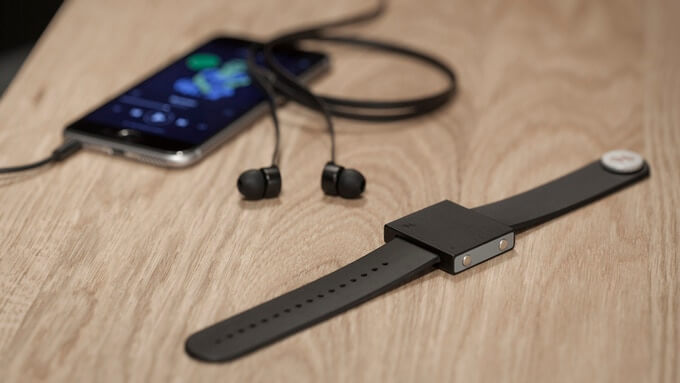 If you want to keep the party going wherever you go, strap on a Basslet. This "subwoofer for your body" sends bass beats through your body to literally help you feel the music. Going for a run feels like a run through a music festival. This technology packs the power of a sound system into a watch-sized box on your wrist. It connects to anything from your phone or laptop to even your electric guitar. Headphones bring the audio, but the Basslet brings the beat.
20. Blubel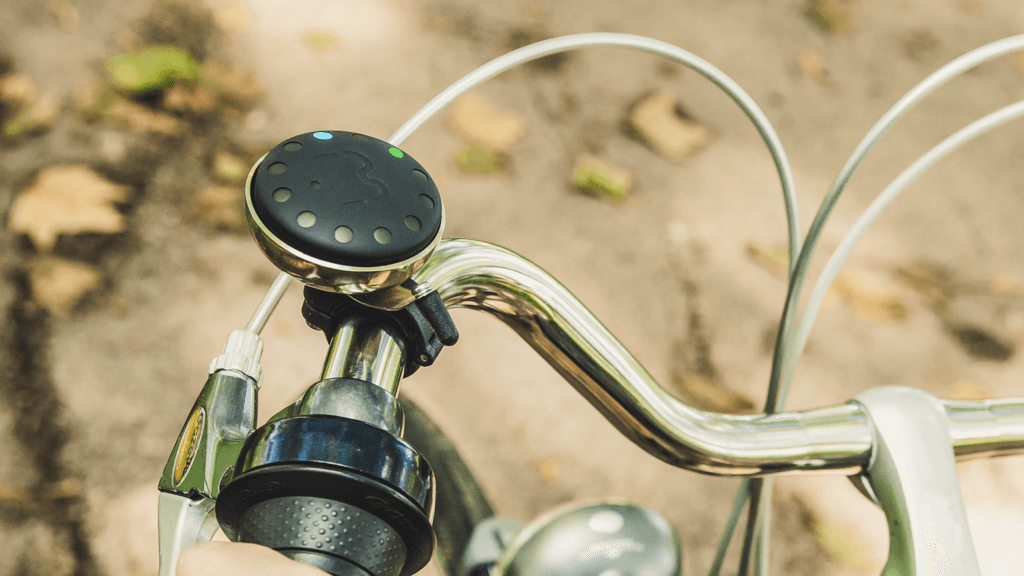 Biking and navigating seems impossible. Because it is without a device like Blubel. "I want this so I don't get lost on my bike and so I can impress fellow bikers with my cool bike tech," William & Mary junior Tess Thompson said. Here's how it works: Biker downloads app and inputs destination. Then Bluebell uses light signals to tell the biker to turn right or left, or keep biking straight. Then all of the lights turn blue to signal the biker arrived to their destination. Blubel also serves as a literal bike bell, and learns routes from cyclists in your community to help you find the safest route. Forget about juggling the handlebar and your phone with the GPS—you'll end up in the dirt or worse, accidentally in the street…SOS, Blubel.
Teeny tiny dorm rooms leave barely any space for your wardrobe, much less your guitar. The jamstik, a tiny portable guitar, fits in the small living spaces that most of us inhabit in our twenties. Or if you're sick of mom posting on your Facebook wall, give her a new hobby: learning how to play the guitar. The Jamstick connects to your phone, tablet or computer with Bluetooth so you can play with any compatible MIDI app. Jamming out never felt so easy.