We've all watched Shark Tank and thought, "I can't believe I didn't think of that myself." These 21 products are way cooler than the Snuggies you learned about in those cheesy infomercials. When a product is truly innovative, your thoughts sound more like, "I can't believe someone actually thought of this." You no longer have to ask for boring gift cards for a holiday gift. Prepare to enter a whole new techy world that will solve all the problems you didn't know existed with this long list of innovative products.
These shirts are perfect for the nurses, graphic designers, accountants, and psychologists in your life.
Check out 21 innovative products that will make adulting 10x easier.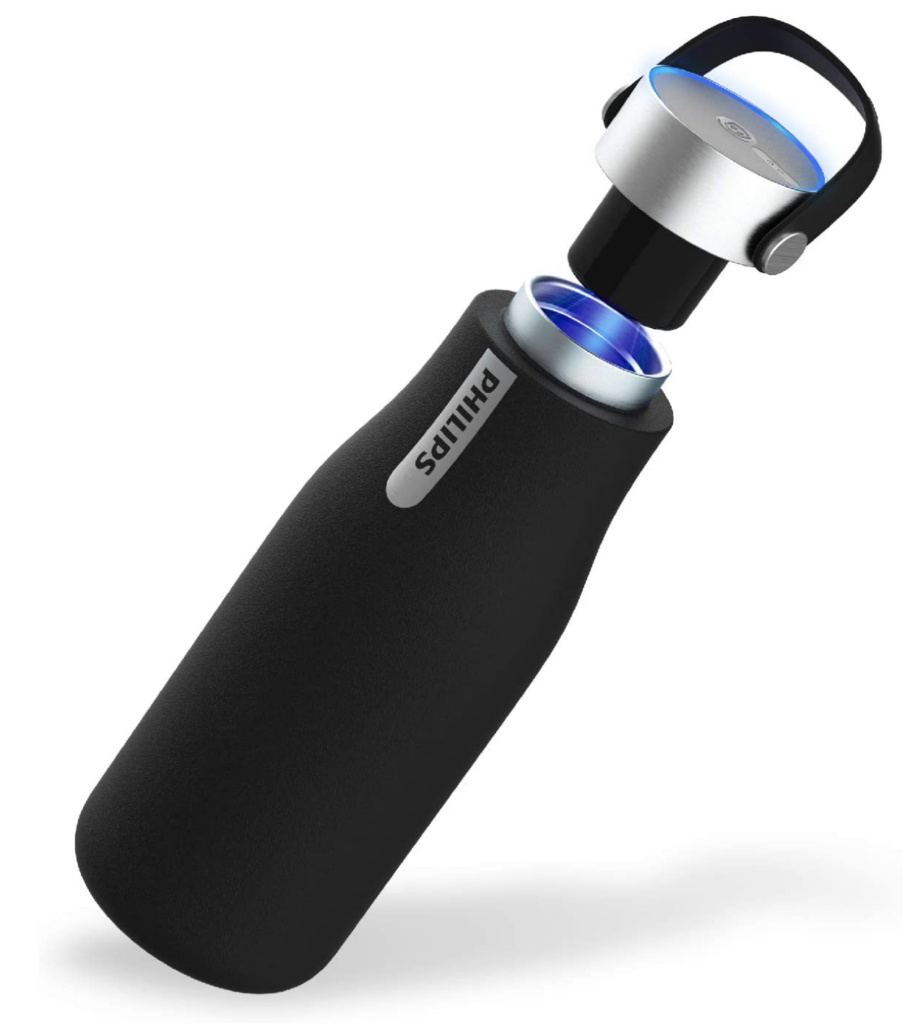 Do you know the last time you cleaned your water bottle? Yeah, go ahead and take that to the sink right now. Every student has a favorite, aka your emotional support water bottle. But with anything you love, you use it, a lot, and yeah, it's gonna get dirty. Well, you no longer have to live in shame of having a dirty water bottle. This water bottle cleans itself; you heard me right. All you have to do is tap the cap and it's UV powers sanitize your bottle for you.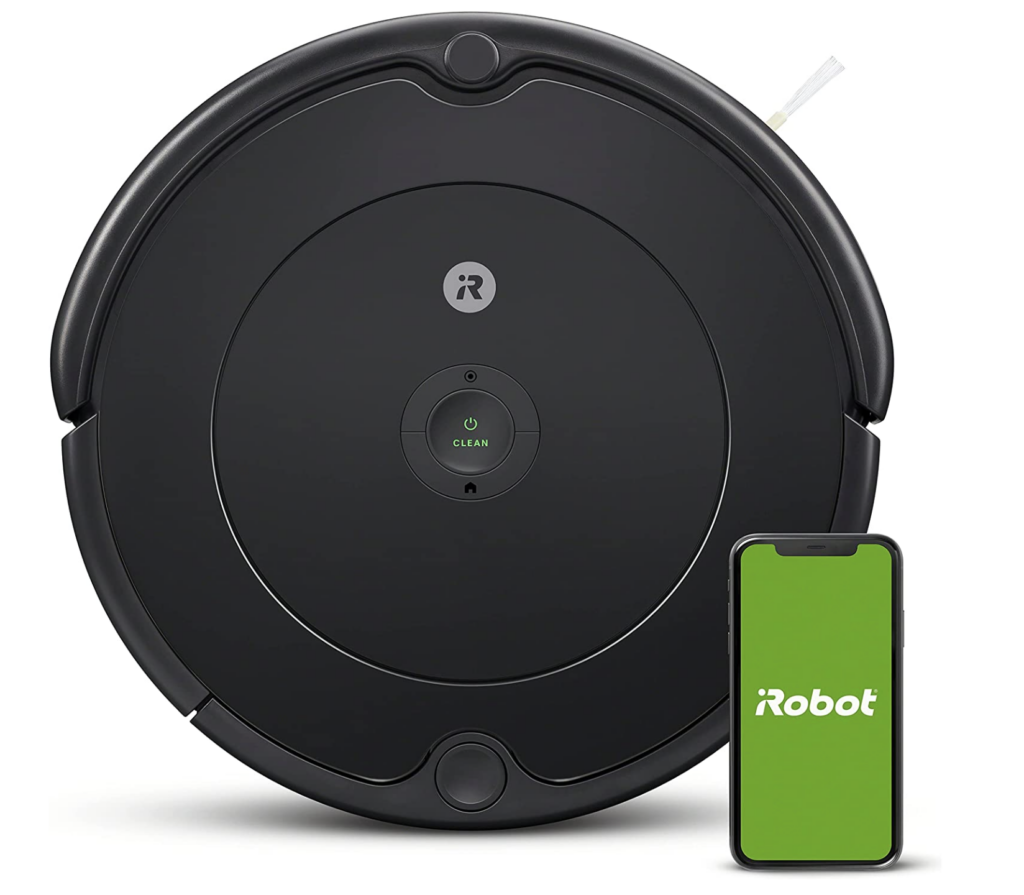 Between classes, club meetings, and studying who has time for cleaning? Certainly not you.
"I wasn't sure this would actually clean our floors but it's actually a lifesaver," University of Kentucky graduate Eli O'Neal said.
Getting an automatic vacuum will literally do the dirty work for you. A little pricey, but it can make a world of difference whether you live in a dorm or off campus. Plus, it connects to your Wi-Fi and even works with Alexa. Talk about low maintenance.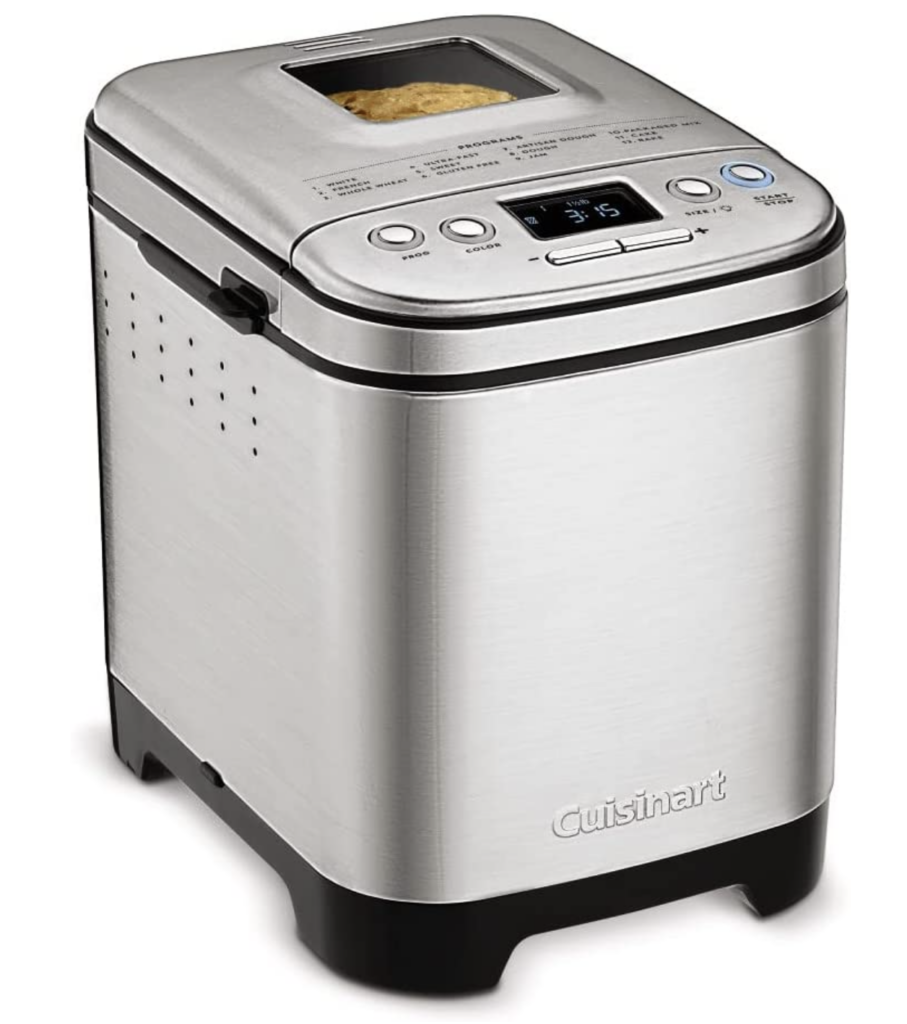 The bread making phase of 2020 is not over, only getting better. No longer are the days of having to make bread by hand; that's what these gadgets are for right?
"I love our bread maker, and you can set it so that it'll be ready when you wake up in the morning. That way, the whole house smells like fresh baked bread," University of Louisville graduate Lauren Crosby said.
Just imagine it: the first thing you wake up to in the morning, a fresh, homemade loaf of bread. Think of all the possibilities, avocado toast, fresh sandwiches, garlic bread. Does it get any better than that?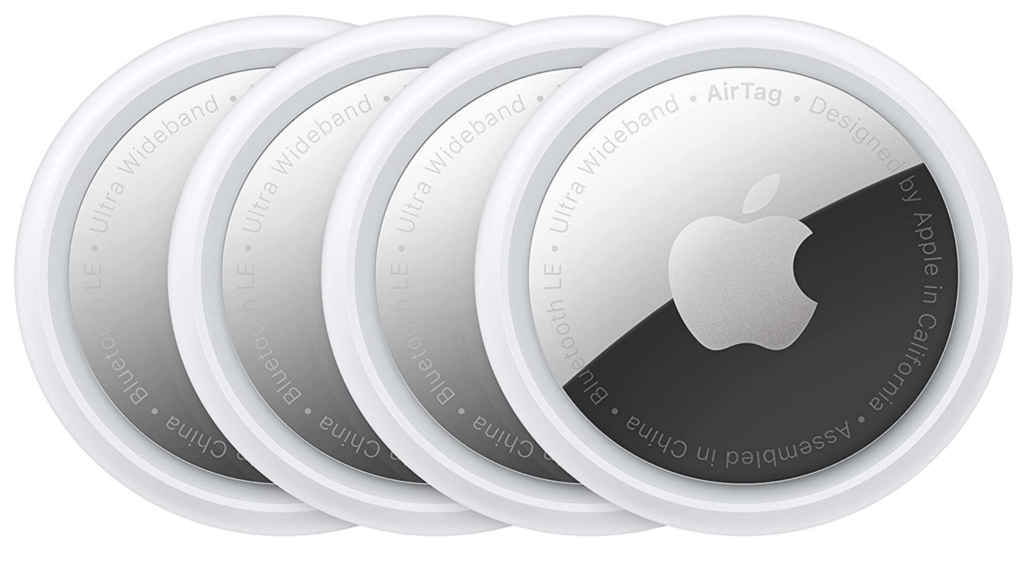 Phone, keys, wallet. The age-old mantra everyone repeats before taking that first step out of your door. But what happens when you only have one of those? With the Apple Air Tag, you'll never lose anything again. Just attach one of these bad boys to your wallet, keys, heck, your backpack and you'll be able to locate these in a flash. With everything connecting to the Find My app, you'll have all your essentials in one place.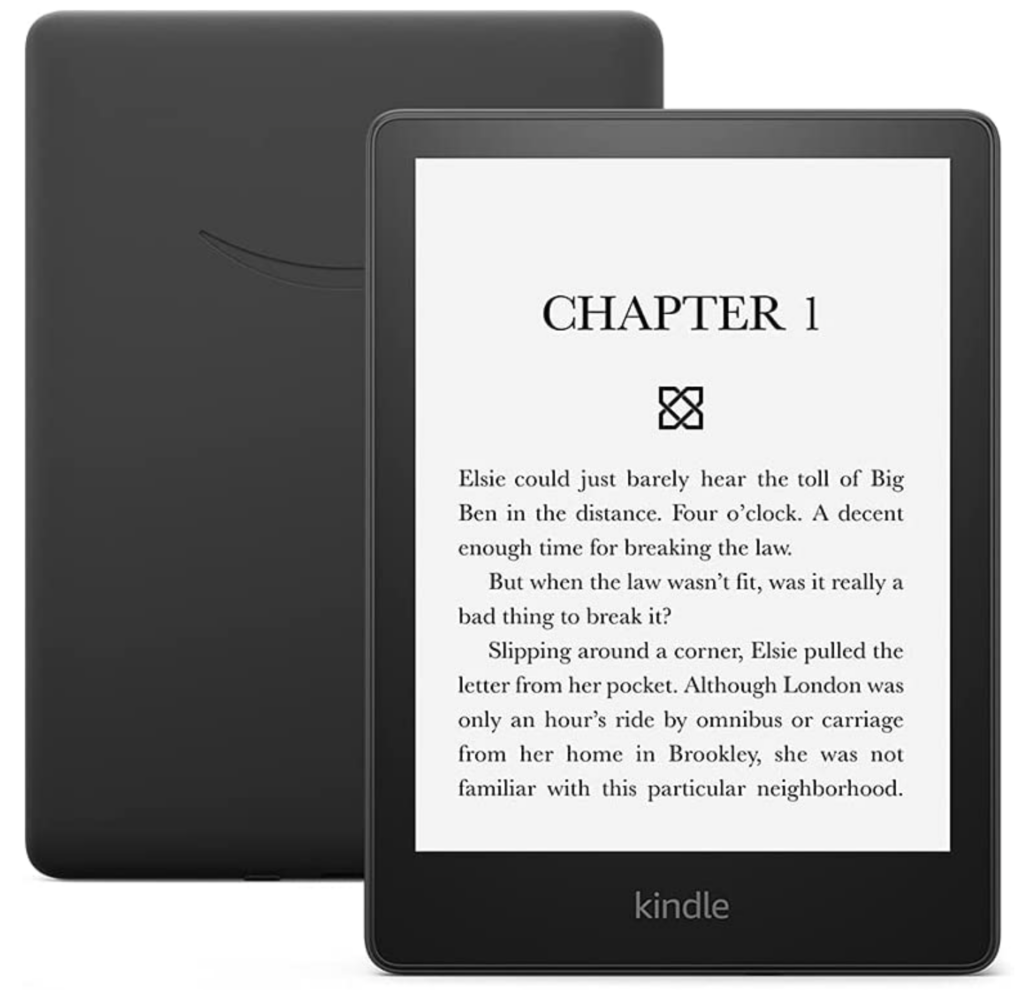 You already have to lug around a million textbooks, why would you want to be weighed down by more books? I think it's time you got yourself a Kindle. With up to 10 weeks of battery life, you don't have to worry about forgetting to charge it. You have thousands of titles to pick from, ensuring that there's something for every genre lover.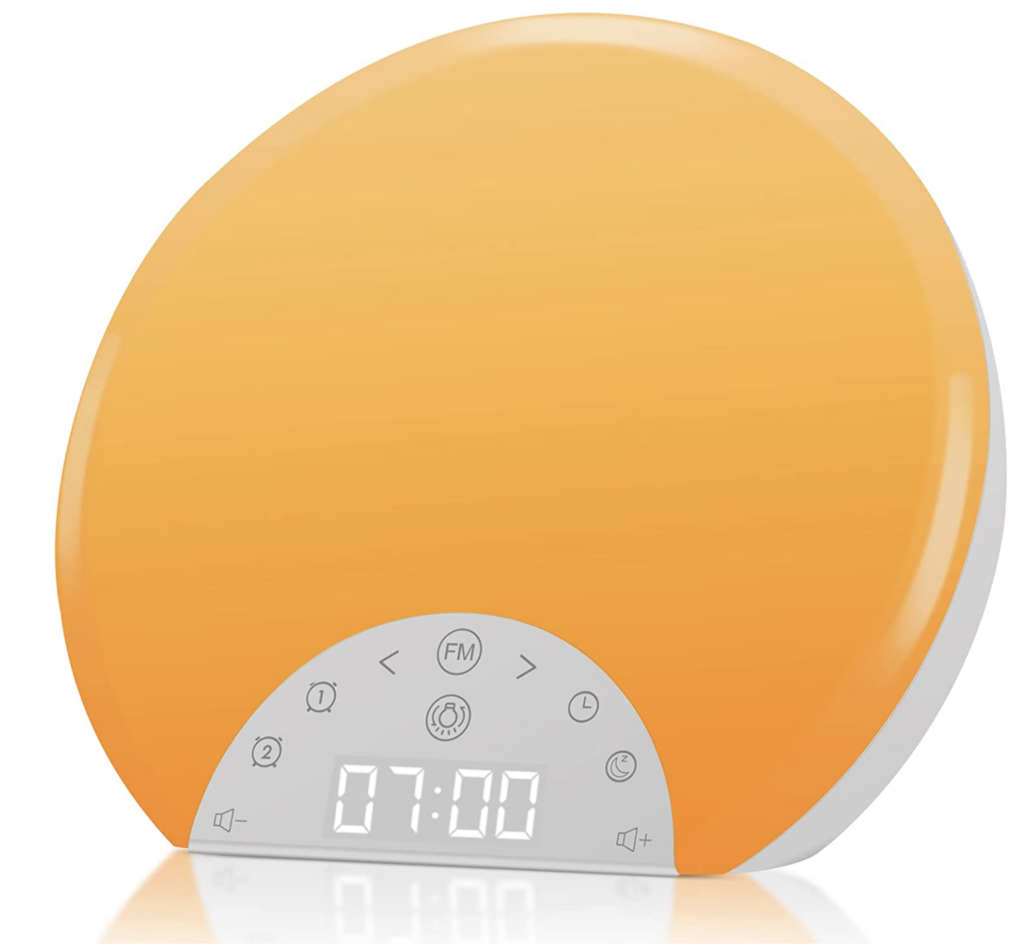 Raise your hand if you overslept for your 8 a.m. class this year. I don't blame you; 8 a.m. classes should be illegal. And waking up to a blaring alarm every morning is not the best way to start your day.
"Waking up early has always been a struggle for me. I think having a more natural, calm way to wake up would definitely help," University of Kentucky graduate Kaylee Poling said.
Waking up to a gentle sunrise slowly moving from red, to orange, until a bright white light opens up your room. You can even choose to have an alarm sound or not, and you can alter the alarm volume for those heavy sleepers out there.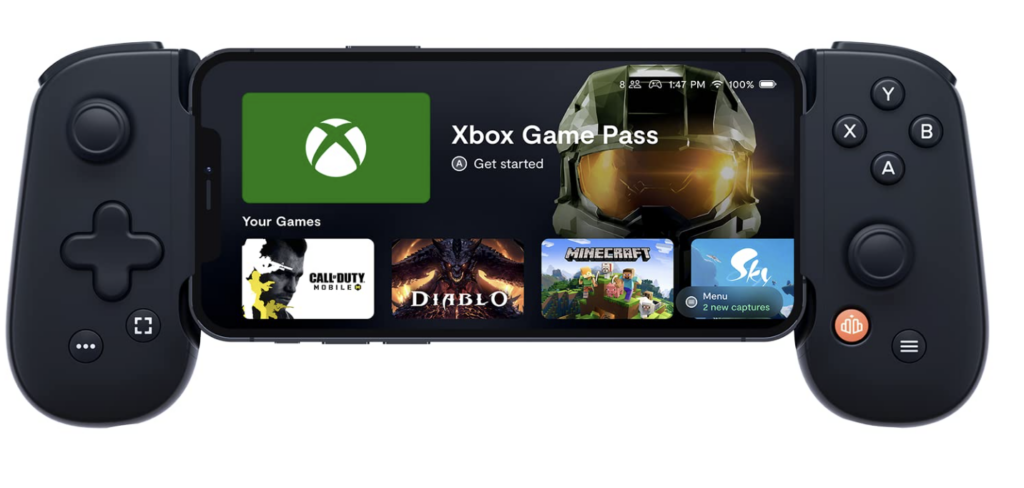 For all of those who love playing games on your phone, this one's for you. Basically, you can turn your phone into its own gaming device. You can play Xbox, PlayStation, and more all on your phone. Now, you can unwind after a long day or while you're waiting for your class to start you can play all your favorite games at your fingertips.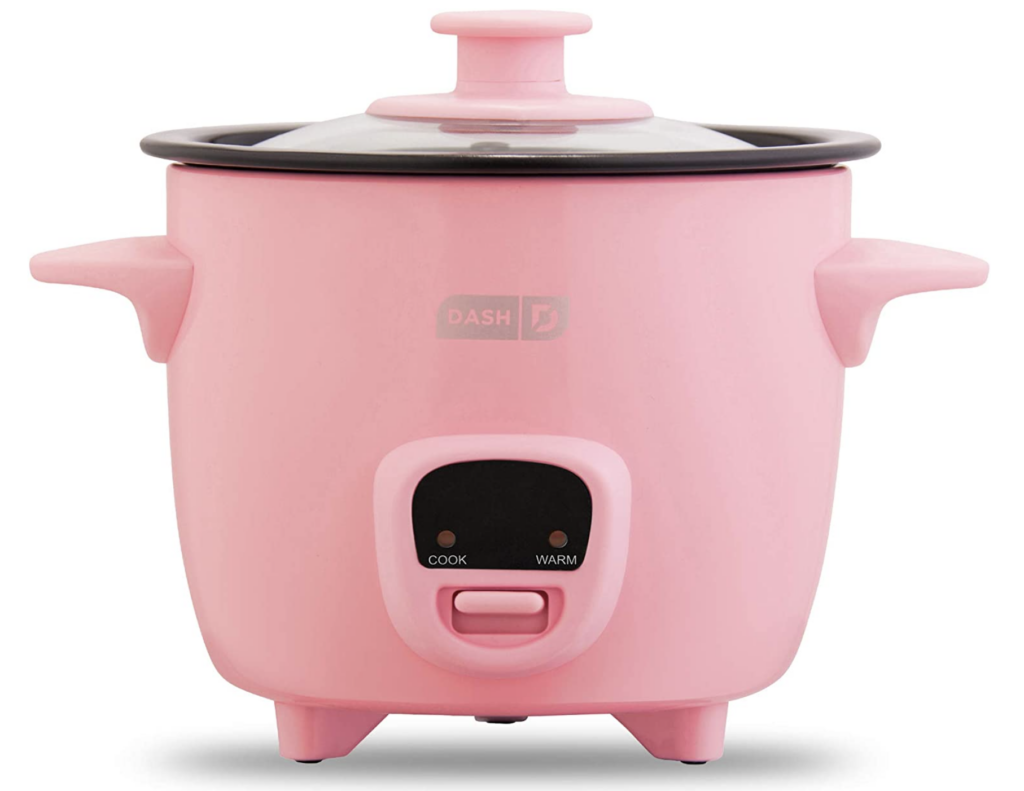 If there was one food that went with almost every meal, what would it be? Did you say rice? Because same here. Rice adds texture, flavor, and bulks up every meal.
"My rice cooker was one of the best gifts I've ever gotten," University of Kentucky graduate Eli O'Neal said.
Take away the effort and time it takes to perfect your rice and give in to the simplicity of adding rice and water to your rice cooker and clicking on. On top of that, this mini rice cooker will prevent you from making 10 servings of rice on accident.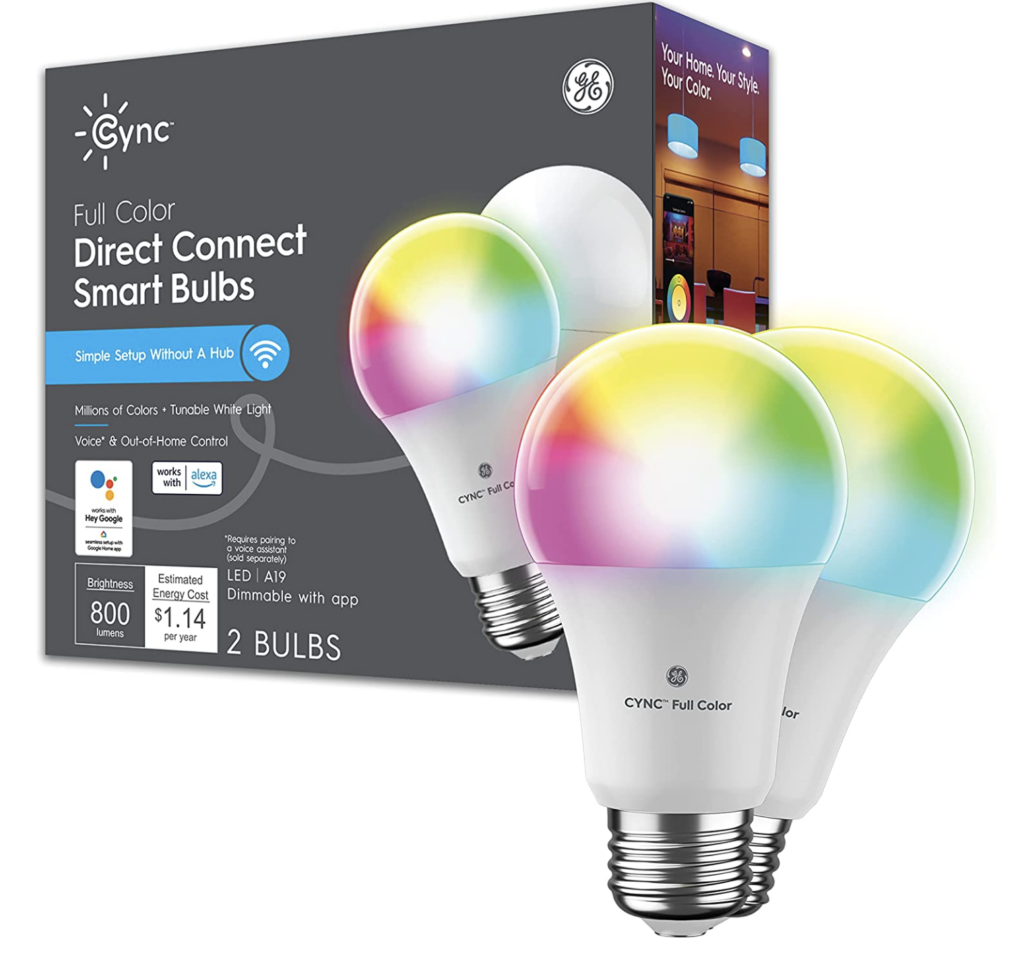 Mood lighting is essential in your space. Maybe you want something bright and exciting to be productive, or something dark and spooky to get you in the mood for your favorite movie. Grab some color changing lights to cater to your every mood. These color changing lights are taking over everyone's dorm making it the place to be.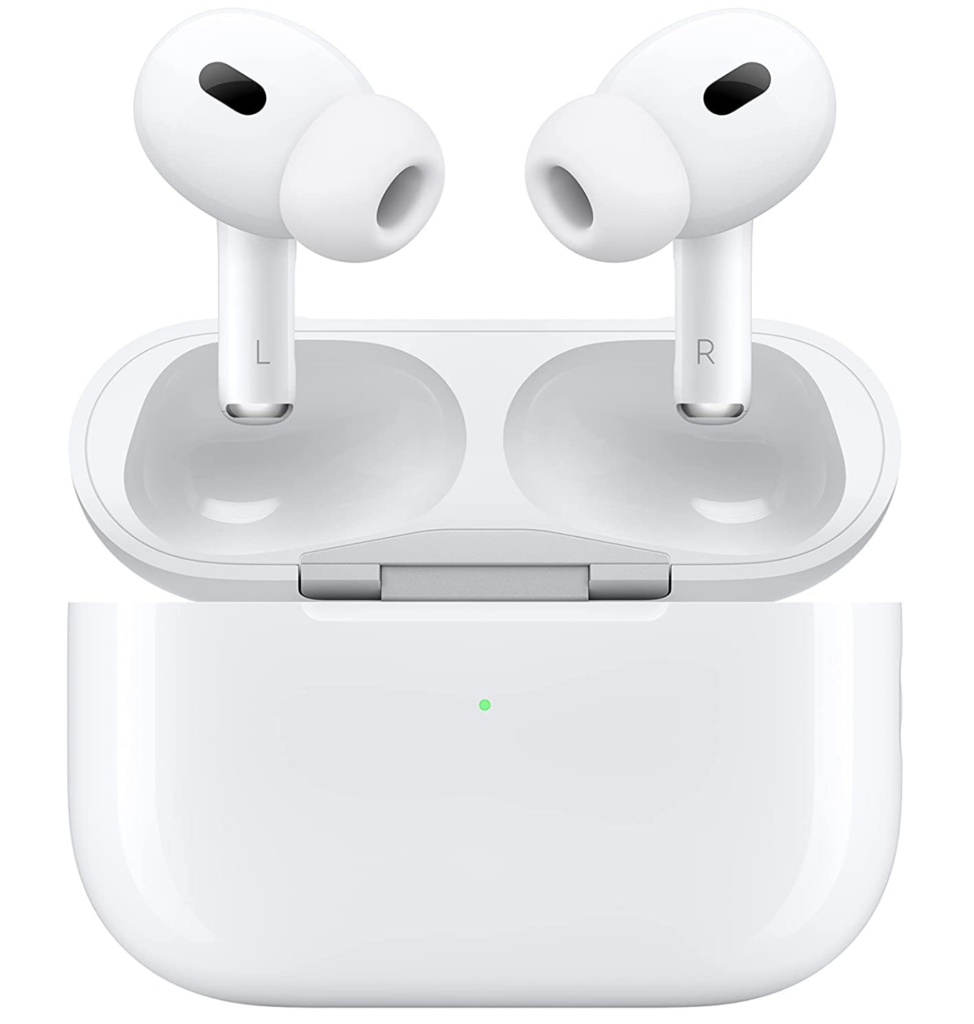 Air Pods: the college essential. Let's face it, if you don't have any, it's time to step your game up. I mean, how else are you going to listen to Taylor Swifts new album?
"I don't go anywhere without my Air Pods, they're a life saver whether I'm at work, on a walk, or just need to tune everyone else out," University of Kentucky graduate Autumn Paine said.
Whether you're listening to Drake, Harry Styles, or Lizzo, you'll always get the perfect sound out of these headphones. And don't worry about losing them, with a built-in speaker, these headphones aren't going anywhere.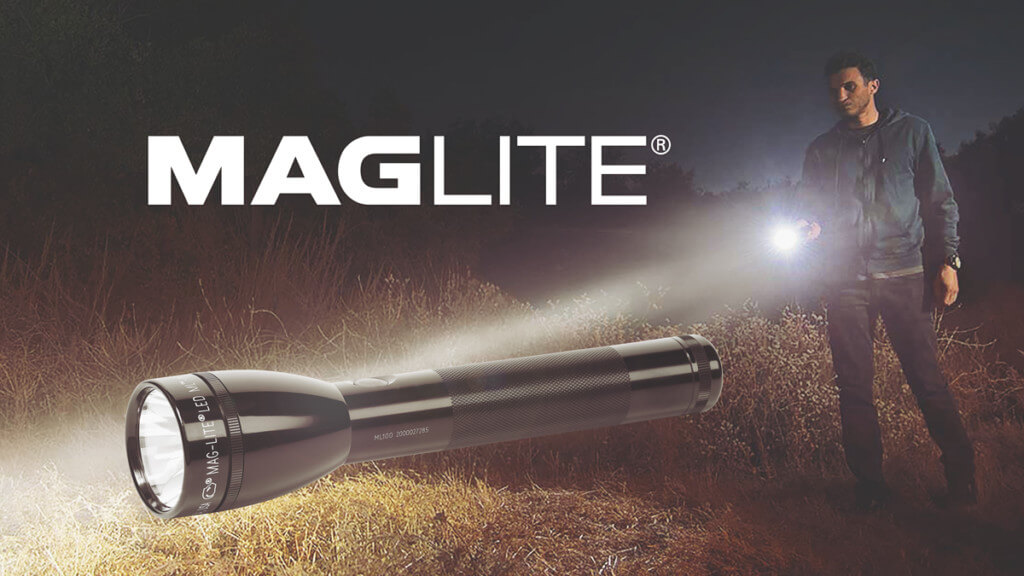 How many dead flashlights do you have laying around? Ditch 'em. The Maglite ML100 flashlight will run anywhere from 13 to 48 hours on a fresh set of batteries. Now when the power goes out in the dorms the night before your organic chemistry final, you don't need to admit defeat. Designed for optimum light output, these mid-sized flashlights beam up to 307 meters AKA three football fields. That means no more shaking your flashlight around to try to make it brighter. In the college world where your days are as predictable as that friend who flakes five minutes after you get to your favorite brunch spot, you need a reliable, practical gift and Maglite flashlights are known their reliability, superior performance and American manufacturing.
Imagine a world where you can drink out of a muddy puddle and have the water come out clean. Lifestraw filters that muddy puddle water through hollow fibers, making it totally safe to slurp cold water after a humid hike up the Appalachian Trail. Remember that nightmare when you come home from a camping trip with a river parasite? Not to worry—the valuable Lifestraw filters 99.9 percent of parasites, bacteria and more. Whether you find yourself camping in the mountains or just want to make the water in your dining hall taste better, you need a straw that cleans any water source, making it drinkable.
The Firestick is your portable TV remote dream come true. You can plug into any TV USB port you want to watch your favorite shows and movies. "It's affordable and you can use lots of streaming options," said George Mason University junior Caroline Melvin. If you ever missed out on Game of Thrones because you didn't know how to access those kinds of shows while at school, then you definitely need a Fire stick in your life for #nomoFOMO.
Alexa is your personal assistant. She legitimately listens to every word you say until you ask her to do something. And then she does it. You could ask her why carrots grow in the ground, and she would spit out an answer right now. "Maximum convince with this one. It's a little expensive, but you get what you pay for," George Mason junior Liz Hinkle said. Ask her to play your favorite song from across the room, or to look up the definition of Kim Kardashian and hear her praise every college girl's fave guilty pleasure reality star.
The amount of notebooks everyone buys throughout college kills way too many trees. And most of us don't end up using more than a few pages. Imagine reducing your carbon footprint exponentially. "A reusable notebook would really save me some back to school shopping money in the long run," New York University sophomore Olivia O'Connor said. With a reusable notebook, write as much as you want on the pages then erase it all after your final exams. Or better yet—take the notes, then upload them to the Rocketbook app and save them to your phone or cloud. Study anywhere like the Uber drive to the football game or the walk to your next class without dragging around heavy notebooks in your bag. What could be better than opening a new notebook to a fresh clean page at the start of the semester? Oh, I know, saving the planet in the process.
Professors can't expect you to focus on the mind-numbing lecture about brokering when the crumbs under your keys start crawling into your nail buds. It feels almost as gross as trying to sleep with crumbs in your sheets (@Dominos Pizza). Sound familiar? Keyboard cleaning brushes to the rescue. Made explicitly for your keyboard, they help make college kids' daily life a little less yucky. The silicone wiper can get rid of those nasty crumbs, and the silicone brush can clean up that dust buildup, relieving your allergies x10.
"Truly an essential—especially for computer science majors," NYU freshman Kayla Rosenberg said. If you own one of those cute little notebook laptops, prepare for some bad news. Sooner or later, you will run out of storage. And when that happens the night your 10-page final history paper is due, you won't find a computer available with the crowds of students fighting for library computers. So keep a flash drive on hand to save yourself the headache—and the GPA drop.
Time spent untangling your three foot-long lightening cable to charge your phone on the plug two inches to your left is time spent not studying. "It's hard enough to keep your [stuff] together in college, but the compact keychain gives you a little less to worry about. Less clutter, ya know?" said William & Mary junior Scott Grim. If only you never needed to borrow your friend's charger. Better yet, imagine actually being that friend with the charger.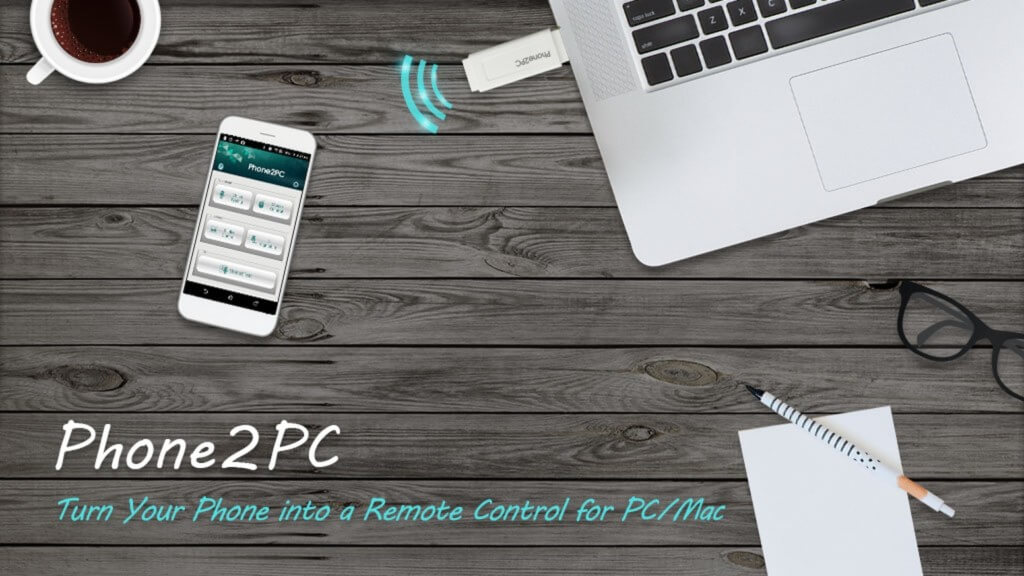 "I personally like playing music over my laptop when I'm walking around my room and hate having to switch songs by walking up to it every time," said Grim. The Phone2PC lets you turn your cell phone into a remote control. Instead of rushing to write down every word your professor says, you can record the audio with the Phone2PC and it'll automatically covert it to text. Or instead of pressing "Yes, I'm still watching," on Netflix, use the remote control setting to watch the next episode of The Office without moving from that perfect comfy position. Less walking = more time to party, yeah? Need a laptop? We got you covered.
Students that live in Florida and decide to go to school in Boston don't know what's coming in the winter. These slippers become necessary for survival. When you get home from trudging around in the snow just to get to class, you can heat up your foot warming slippers and jump into what would have otherwise been a very cold Twin XL.
"I 100 percent could not live without my bluetooth speakers in college," said William & Mary senior Diana Worthen. Some people use it to narrate an audiobook while they get dressed every morning. Instead of spending a longer amount of time in bed reading than you already do, play your audio book out of your portable bluetooth speaker and get work done while brushing your hair and picking out your outfit for the day. Or talk to your mom while folding laundary. Maximize the multitasking, friends.
"[My headlamp is] perfect for reading and studying in bed. No need to buy a lamp. Just turn on your headlamp, you don't even need to get up," said William and Mary junior Tess Thompson. "Use it when you're scared of going to the bathroom in the dark and don't want to wake up roomie." Bonus points if you end up using your headlamp spelunking. This headlamp's well-directed light will focus on whatever you point it at, rather than dig into your roommate's Zs. Any gift that keeps the peace in a college dorm is a useful gift.
A portable hard drive will save your life when your computer decides to crash the night before your thesis is due. Extra security never hurts. And in college, a little peace of mind is the best gift you can give. This portable hard drive gives the extra storage space you need to back up a everything from a semester's worth of notes to your high school prom pictures.
Snuggling in bed on a cold day calls for coffee or hot cocoa—except you don't feel like standing to get it. Move over, boring ole Keurig. "A bluetooth coffee maker would be great for those times you get that back-to-school cold and don't want to get out of bed to make your tea," said William & Mary junior Jessie Heise. With a bluetooth and wifi-enabled coffee maker, you only have to stand up when the coffee machine beeps to signal it's ready.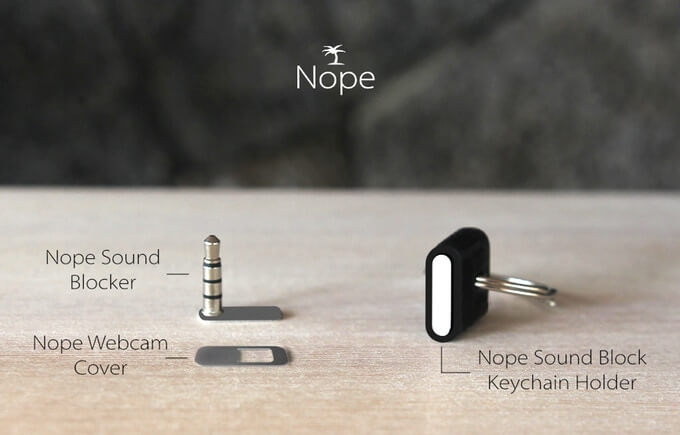 Consider it time to replace that sticky note you put over your laptop's webcam three years ago. Swing into 2018 by opting for a an actual webcam cover rather than a DIY. The cover's sleek, slim look will blend into the laptop. Even better, no one can hack into your camera and creep while you remove that huge wad of spinach from your teeth.
Fidget spinners are trendy but useless. Kneadable erasers keep your hands busy in class and actually serve a purpose, you know, actually erasing. If you loved squeezing Floam as a kid, this perfect gift brings back all the nostalgia with just a hint of productivity. "Having something to keep my hands busy in class actually helps me focus better," Radford University sophomore Kristin Kaiser said. Erasing and anxiety help have never been more connected.
Keeping a NYE resolution to eat healther seems impossible. But when your blender makes everything from smoothies to hot soup, consider your excuses nonexistent. The Ace Nova Blender's heating technology lets you heat up that frozen split pea soup mom shipped to you in a care package one day and make a creamy, cold acai green smoothie the next. Keeping it in your dorm gives you easy access to healthy cooking, which will help you feel a lot better about literally never working out.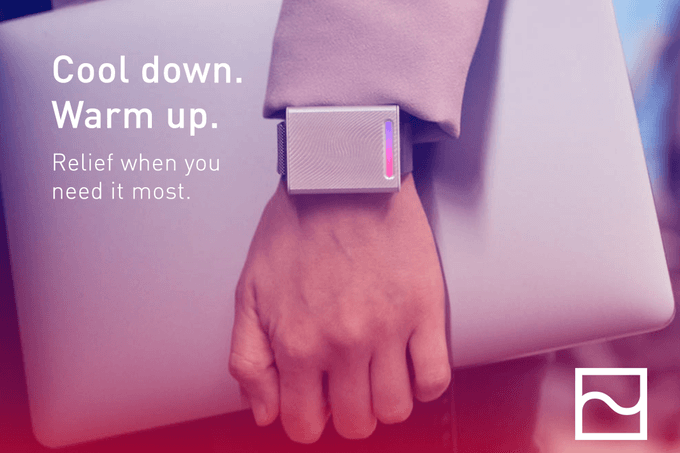 For everyone who never brings a jacket to freezing 8 a.m.s, enter Embr Wave. At the press of a button, this device helps you warm up or cool down. The technology sits on your wrist like a watch. You can press the light bar to activate either the warming or cooling functions. If you've ever put an ice cube on your wrist to cool off, that's how the cooling function feels. The MIT-trained scientists who developed this product found that temperature is personal—so even though you might feel content with the temperature of the lecture hall, your friend shiver might until the minute she can go out to the warm, humid day. Get her this great gift so she stops complaining.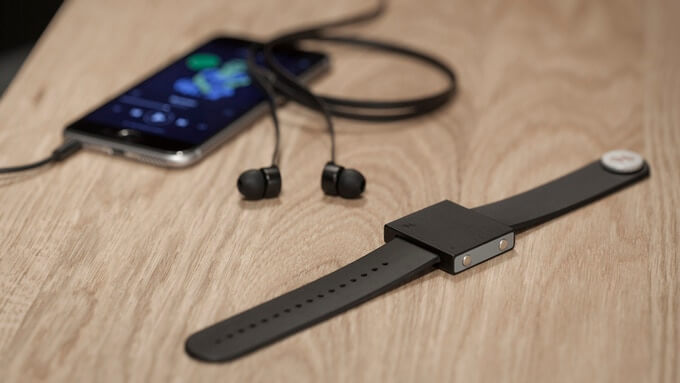 If you want to keep the party going wherever you go, strap on a Basslet. This "subwoofer for your body" sends bass beats through your body to literally help you feel the music. Going for a run feels like a run through a music festival. This technology packs the power of a sound system into a watch-sized box on your wrist. It connects to anything from your phone or laptop to even your electric guitar. Headphones bring the audio, but the Basslet brings the beat. What a useful gift for making you the coolest person at the party.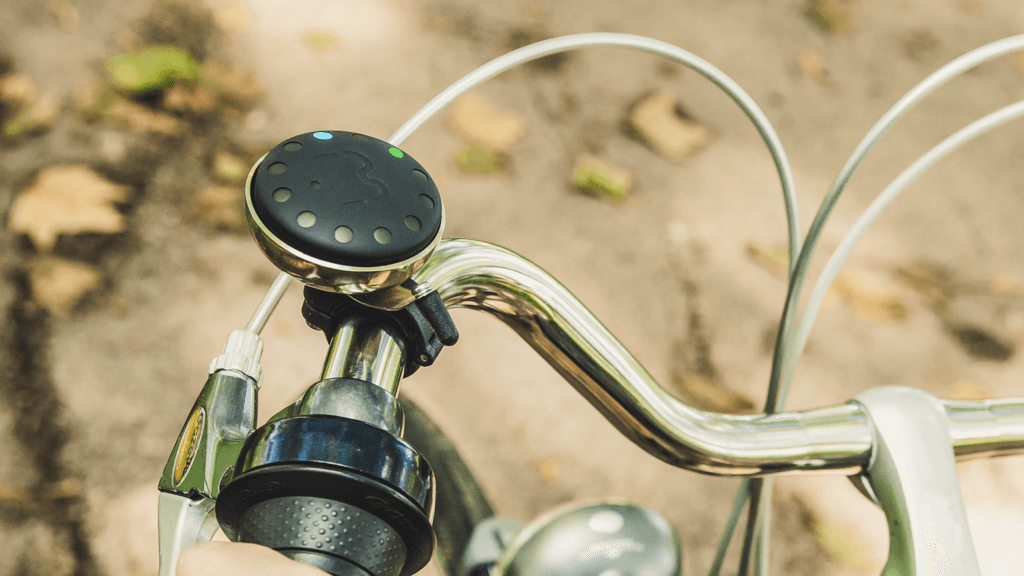 Biking and navigating seems impossible. Because it is without a device like Blubel. "I want this so I don't get lost on my bike and so I can impress fellow bikers with my cool bike tech," William & Mary junior Tess Thompson said. Here's how it works: Biker downloads app and inputs destination. Then Bluebell uses light signals to tell the biker to turn right or left, or keep biking straight. Then all of the lights turn blue to signal the biker arrived to their destination. Blubel also serves as a literal bike bell, and learns routes from cyclists in your community to help you find the safest route. Forget about juggling the handlebar and your phone with the GPS—you'll end up in the dirt or worse, accidentally in the street…SOS, Blubel.
Teeny tiny dorm rooms leave barely any space for your wardrobe, much less your guitar. The jamstik, a tiny portable guitar, fits in the small, minimalist living spaces that most of us inhabit in our twenties. Or if you're sick of mom posting on your Facebook wall, give her a new hobby: learning how to play the guitar. The Jamstick connects to your phone, tablet or computer with Bluetooth so you can play with any compatible MIDI app. Jamming out never felt so easy.
9 More Innovative Products That Will Make you Seem Like You Have Your Life Together
Written by Abigail Rillo
With the new semester rapidly approaching, you'll definitely want to snag some of these must-haves to make your life a little easier. You might even find an awesome gift idea to give to the college girls down the hall who need help perfecting their TikTok production. You know, priorities.
See all the innovative items and gadgets you'll need that everyone else will want.
These cheaper noise-canceling headphones will block all the annoying sounds from your cram sesh. They are less expensive than Beats or Bose and have similar reviews. How many times have you studied through your roommate's loud FaceTime conversation or the sound of chewing from the person sitting next to you at the library? Too many. Plus, your study jams will sound that much better. If you're the loud roommate, you might want to buy this thoughtful gift for your bestie so they don't have to listen to your Olivia Rodrigo-themed shower jams.
This is arguably the coolest product in this gift guide. For my ladies, gents and everyone in between who lose everything they touch, fret no longer. Put one of the location chips in your wallet, in your tote bag, on your lanyard, in your shoe (don't lie to yourself), etc. and you'll never lose anything important again. The chips have a tracker in them that sound an alarm when you sound the signal. Although, you may lose your iron-clad excuse for being late.
These ramblers are perfect for those early mornings when you just need to grab your coffee and rush out the door. They keep your drinks extra hot or super cold. This bottle is cheaper than the over-hyped Hydroflasks and prove to last longer. Also, who else needs an excuse to put more Redbubble stickers on all the things?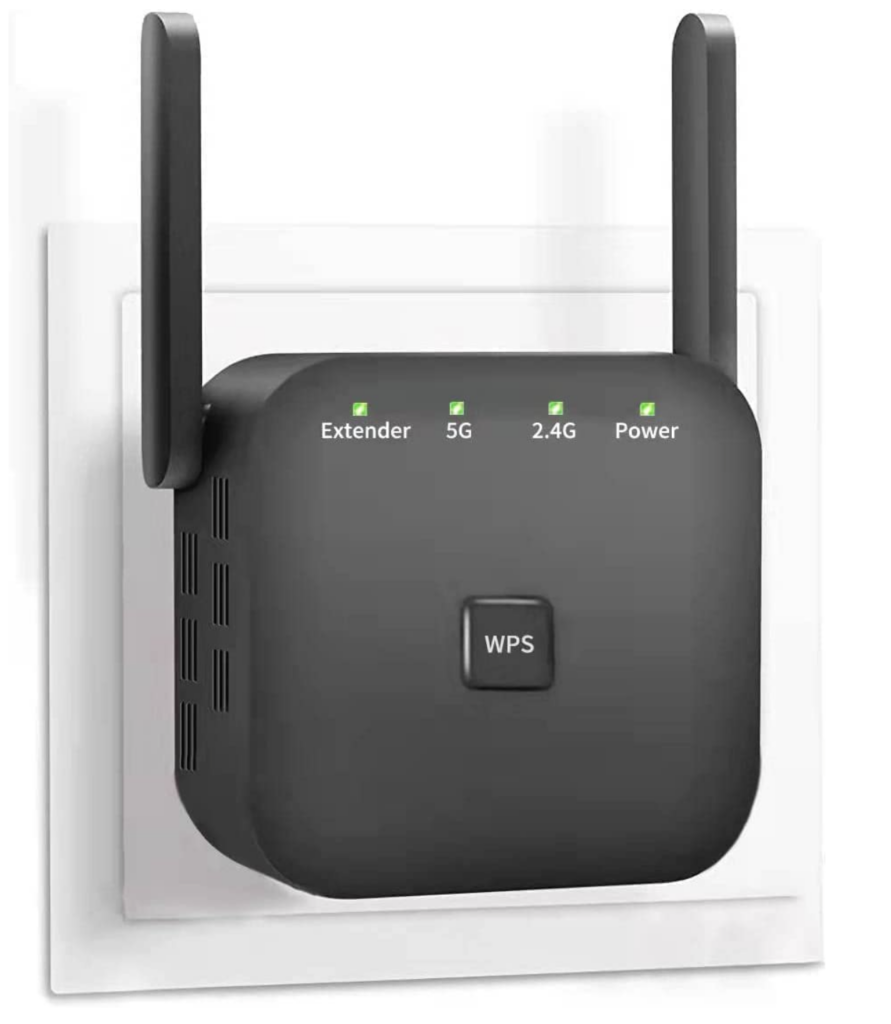 This booster is for all my gamers. Let's face it, the Wi-Fi in college dorms and even some apartment buildings suck. This device averages at about $80, extends your internet connection in weak spots (like in dorm rooms and apartments) and saves you from several potential break downs over the Wi-Fi crashing. This is a great Christmas gift for your roommates and will stop the "Who is slowing down the internet?" fight you guys have most nights. Boost your game another level with a Wi-Fi booster.
You know you need a mini projector for Bachelor Monday, a movie night in with the boys or date night. "I always used my projector when I was in my dorm. It was perfect. Anyone should get one, especially since we're all going to be spending more time in our rooms this year," Boston University junior Olivia Rose said. Elevate your watch-party with one of these babies, which you can project on to any solid surface for everyone to enjoy.
An iPad is a great substitute for any fancy new notebooks that come out. Not to mention that they make note-taking paper, pens and highlighters basically obsolete since they come equipped with apps that can help you better organize your notes. "As a senior who recently got an iPad, I highly recommend getting one. It is extremely helpful with downloading lecture notes and being able to write on documents," University of Florida senior Adela Blanc said. Saving the environment with a cool tech gift? Sign me up.
For all of you first time cold-blooded animal owners, one word: necessity. This baby is cost-efficient, easy to manage and comes highly recommended by experts. "In reptile keeping, thermostats are one of the more important aspects to a reptile's health. Reptiles are ectothermic meaning cold-blooded and cannot regulate their temperatures on their own. Using a heat source that is controlled to an appropriate temperature for digestion, growth, and general health is extremely important," University of Florida Ph.D. student Barclay Powell said. You know the biggest flex is when your pets are well cared for, especially when their environment is properly regulated.

From textbooks to homework help, Chegg is a lifesaver. "Chegg has honestly been a lifesaver if you're unsure of what a correct answer would be and need verification," Florida State University junior Joshua Matzner said. For a small fee, you gain unlimited help right at your fingertips, offering you discounted textbook rentals, instant answers from experts and an assortment of study packages.
30 More Innovative Products to Improve Your Quarantine Semester
Written by Annalise Nassani
Summer allowed you to lounge in bed watching Netflix until four in the morning and sleep in until 1 p.m. However, the fall semester won't accommodate major amounts of procrastination. You'll need products that get you into study mode. There's innovative tech to promote productivity and organization, and houseware items for max comfort and laziness.
Any major in any year of college can find something to improve your quarantine semester.
Technology
Maybe you like to snack while cram writing a paper and crumbs collect overtime. Try a mini desk vacuum. We're all about that skincare, but we've been neglecting our computer care. Without a keyboard cover, crumbs and dust can accumulate under a keyboard overtime. You wouldn't want to write a paper with a broken "t" key. Compressed air blows away all the grim in seconds to make keyboards, vents and fans new to keep your computer running longer.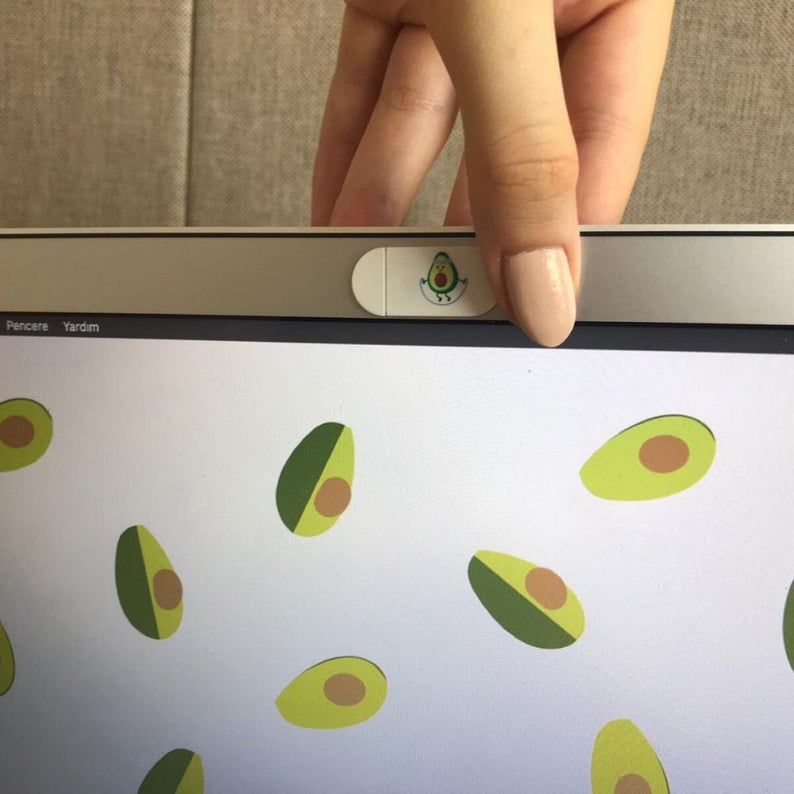 An online or hybrid semester means you'll spend a lot of time on camera. If you're looking for security or a broken camera excuse, try some webcam covers that offer function and fun. They range from sliders to clip-on's and offer a simple, reusable solution over a piece of tape. Buy a pack of black sliding ones or snag something personal like a jump-roping avocado, astronauts or pandas.
Staying in bed all day does not make for a productive remote semester. If you have trouble focusing, then free productivity apps may help keep you on task. You can choose apps to keep timers, grow fake trees while you're off your phone, track how long you studied, make to-do lists, play music and more. Whether you're a procrastinator or an over-thinker, there is an app out there that could save your GPA. Some apps claim to help people with ADHD as well. And if you need something to physically write in, check out this planner. You can even give this as a graduation gift, as it will remain useful when one starts their boring, entry-level desk job.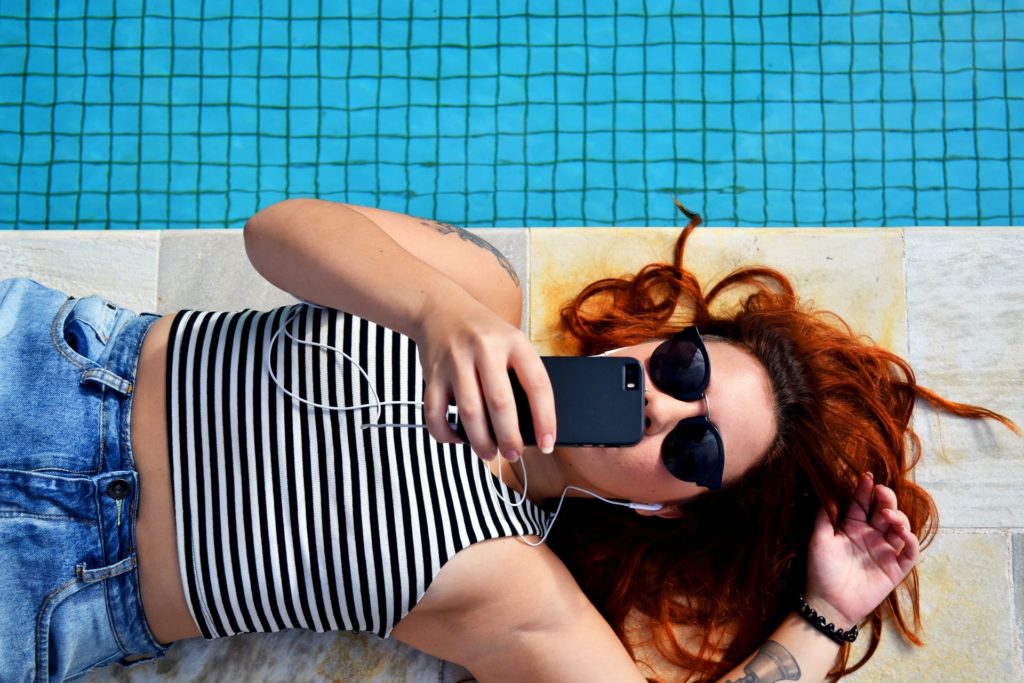 For slow typing, Netflix bingers or students with disabilities, keeping up with the professor's lecture may be the hardest part of online classes. If your university doesn't record the lecture, a speech-to-text device might be your grade saver. Record your lecture and focus on what works best for you, whether that's asking questions in class, writing down the most important parts or secretly catching the next episode of The Umbrella Academy. Try one out for free here.
Sitting at a desk all day means hunching over laptops and phones. Look to buy some stands for monitors, laptops and phones to keep your head up and your back straight. Every college student needs an ergonomic space designed for your comfort over the long hours of lab work, math problems, reading or writing. Some laptop stands even include storage space, so you can lay in bed and have all your important paperwork tucked safely into a shelf instead of wrinkled somewhere under a blanket.
With classes online, this means all your academic interactions will be through your laptop. Staring at a screen for prolonged hours can lead to fatigued eyes and reduce the quality of sleep. Save your eyes and buy a pair of blue light glasses. To test if the glasses block blue light, the glasses should come with a tiny blue light and a card. Place the glasses in front of the card and shine the light through the glasses. If there is a shadow on the card and the light doesn't shine right through, that means they work. Choose from cat-eye, square, clear or tortoiseshell frames to express yourself. No prescription is necessary for this easy eyesight saving life hack.
While you're not attending classes in-person, that doesn't mean you won't leave your apartment or parent's house at all. Wipes work fine, but, for a deep clean, you'll want something more. UV phone sanitizers eliminate germs more effectively. You can clean your phone, keys, watch or anything else that fits into the case. Some offer multiple applications, such as charging and aromatherapy. Have a COVID safe holiday season and fully charged phone overnight with one of these.
Sitting and laying all day may sound like a dream, but your body will think otherwise. Massage out pesky shoulder knots or warm the ache in your back with a heated massage pillow. Strap it onto your work chair to hit the right spot while stressing out over the first big term paper. The pillow also works to relax a pulled muscle from an at-home workout. The price tag may deter you, but your back will thank you for all those hours hunched over at your laptop.
Social distancing with friends becomes a bit more fun when you can still jam out to music. Start a mini dance party with your roommates, throw it in your shower caddy and relax in the shower to chill beats or set a romantic mood over facetime with your significant other. Study with lo-fi music for hours to keep your head in the books. Music can help make your favorite past times better, so why not look into buying a speaker. "I use my speaker while mountain biking," said Ryan Powell, a freshman at George Washington University. "It hypes me when I go down a crazy trail. I also bring it to the beach when I play spike ball and volleyball with my friends." Find the right speaker for you and dust off some of the quarantine blues.
Microphones may seem like something a Youtuber would need but, with life online, the only way to communicate with people is through a microphone and video. Not everyone owns an amazing laptop or can afford to replace the one they have. It's uncomfortable to always apologize for tech issues in class or, worse, at your internship. Look to buy a plug-in microphone to keep your participation grade and maintain professionalism. Plug-in microphones range in price between $40 to $50. For an expense, you will use this product every day for class, work and friends.
Office Supplies
With more free time in quarantine, people look to fill it with hobbies, personal goals and home improvement. However, it seems Netflix takes over after a day or so instead. If you're looking to improve your health, maintain a hobby or keep up at school, then a habit calendar will track progress for you. Write down your goals for the day, week or month and mark down the days you complete them. Over time, you can see the progress and frequency in which you preserve a habit. A habit calendar could point out what blocks you from continuing a habit and won't let you overwhelm yourself to complete a list of to-dos in a day. Choose habit calendars that spark brainstorming or let you live your color-coding fantasy. Now you no longer need to spend the day Googling "People of Walmart" to keep yourself entertained.
Desks often turn into a pile of papers and random objects. Take charge of the clutter and feel in control of the chaos. Use shelves to separate papers by subject and compartments to store office supplies. Choose from wire baskets, floating shelves, plastic or wood to fit your design style. You'll want the desk space during midterms with a textbook, laptop, papers and a notebook out.
Affordable apartment and dorm chairs usually leave your butt in agony after a few minutes. Studying at home for the semester doesn't exactly make working at a desk easy when the chair hurts. If you can't study in bed and need a desk, then chair cushions salvage the hardest of chairs. Check through reviews for the pillow that will support you for hours and put some padding between you and hardwood. Ones with gel grips on the bottom keep you from sliding off the chair. For fitness, balance discs force you to work out your core as you work on your homework (or online shop at Nordstrom).
No one wants to spend time everyday detangling cords. Save yourself some time with cable desk clips. They stick onto the desk and hold cable ends at an arms-length for easy access. Made of soft rubber, these clips stop frantic rummaging for a charger. They could also be used to hold pens or toothbrushes.
If you're tight on space and have been using your mini fridge as a makeshift desk, then consider a foldable desk. Lap desks offer a small and hard surface for working in bed. Larger foldable desks allow you to spread out as much as you need to and transform a living space into a multipurpose room. "I live in a small two-bedroom apartment with three other people," says Briana Cohen, junior at University of Pennsylvania. "I keep my desk under my bed, and I can move around to different spots so I'm not working in the same space every day." Fit your apartment to your needs and create the optimum workspace.
No one needs a wrist cramp in the middle of a lecture. Typing or writing quickly for an extended time may leave your wrist in agony. A squishy memory foam pad supports your hand, and keeps you writing no matter how long your paper. Look for non-slip cushions that won't move as you work. If you're an adult shopping for a college student, these would make great stocking stuffers. No more underwear. Please.
Short legs got you down? Footrests offer comfort and support. They can massage your feet, warm them up on cold nights or offer a bit more storage. Adjust the height and angle to best fit your needs. Some footrests use peddles, so you can squeeze in a quick lower body workout. Look for one that supports a lot of weight, and you can use it as a small step stool to reach the top shelf of a cabinet. You won't have to wait to ask anyone to grab something for you anymore.
Apartments and dorms don't always offer the best lighting. For a product that does more than illuminate, this desk lamp will become the staple of any working environment. It eliminates a few cords by charging your phone, Apple Watch and AirPods at the same time. This lamp comes in white or black, but some washi tape or paint will allow you to personalize it. Consolidate space and charge up with this multi-functional desk lamp.
Desk drawers can turn into a jumble of office supplies. Without organizers, you might rummage in the drawer for a while before finding one paper clip buried under pens and pencils. While a mess may feel like Marry Poppins bag, that doesn't make for an efficient workspace. Interlocking desk drawer organizers supply a clean and simple solution. You could also use them for bathroom drawers to keep your toothbrush and hair ties separate. These come in packs of varying sizes to allow you to shape them in any size drawer.
Between all the school passwords, streaming services and social media logins, it's a saving grace that computers save logins. Yet, relying on one device to keep all your important passwords isn't the safest bet. It may seem excessive, but you'll want a backup when your laptop suddenly decides to crash and forget everything. Write down all your logins using a password book that won't depend on shelf life. Choose a notebook with no name on the cover. It'll blend in with your other notebooks, so no one will suspect it's important.
Houseware
As we head into fall, you'll want to drink hot chocolate, cider or pumpkin spiced latte to bring that little bit of autumn joy into quarantine. Working from home holds most of your attention, and it's easy to forget a hot drink. Keep beverages warm longer with a mug warmer. You don't need a fancy app to control the temperature or a specialized mug to have a hot cup of joe. Mug warmers look like tiny hot plates that work like coasters, and you won't need to plug it in. They fit any size mug you own and make clean up easily. Time to break out your mug collection and start brewing.
If you love to work in bed and don't like getting up to grab office supplies, bedside caddies let you live lazily. With pockets for phones, folders and water bottles, you can stay in bed all day. You can even store snacks in them. Each has a flap to tuck in between the mattress and the frame. Some caddies are hardwood shelves that work as a mini-desk. Caddies come in all shapes, sizes and colors. It's all up to your needs and style preference.
Cooking and cleaning a pan every morning grows old fast. For breakfast made easy, sandwich makers multitask cooking for you. Cook eggs and sausage while toasting an English muffin. Add herbs, cheese or spices to elevate your flavor. Sandwich makers come as panini presses or circle presses that layer each element on top of the other. You won't have to put the sandwich together yourself. Look for a maker that's dishwasher safe, so it's one less thing to hand wash.
Don't stick with your routine, spice things up with a yoga wheel. Yoga wheels help to roll out back pain and provide that much-needed after-work stretch. You don't need to be a yogi to figure out this wheel. "I use a wheel every day to warm up before I work out," said Emi Hudson, junior at Brandies University and yoga lover. "I found it particularly helpful for my tight upper back and shoulders from working all day at my desk." Dip your toes in the world of yoga and start a simple, weightless exercise. For those more experienced, the wheel advances yoga poses to increase strength and balance.
Insomniacs will want to check this product out. Smaller than an average blanket, these blankets are designed to cover your body snuggly. Choose the desired amount of weight and wrap yourself in a fluffy, breathable fabric. The weight imitates the feeling of hugging or cuddling to relax your body. They come in all different types of colors and fabric material. Weighted blankets may become your go-to for mid-day napping.
Acne doesn't need to be a never-ending fight. These miracle patches work overnight to reduce pimples. Each patch contains hydrocolloid, which absorbs puss and dirt while reducing inflammation. They also prevent you from picking at it. Clean the area and place the patch like a sticker. The patch stays on while you sleep, so you can wake up to visibly reduced acne. If your worried about someone seeing them, clear patches blend in with any skin tone.
A thermos may be one of the hardest objects in a kitchen to clean. It seems almost impossible to get a coffee stain out from the bottom. For an environmentally safe option, cleaning tablets do the hard work for you. Biodegradable and chlorine-free, you won't struggle to clean a thermos every again. Fill the thermos with warm water and drop a tablet in. Let it fizz for 15 to 30 minutes and rinse. Dissolvable tablets are simple to get a clean, odorless thermos.
Restless sleepers fear no more, for sheet suspenders got your back. Clip the corners of your sheet under the mattress to stop them from popping out. Bungee jump cording allows it to stretch where you need it to. You can toss and turn all night, but those sheets won't budge. If you have an extra thick mattress topper, they help secure your sheets if they don't quite fit over the topper.
Every college student lives on ramen and pasta. Since you boil water every day, why not look for a product that makes cooking easier. Snap-on a strainer that fits halfway around a pot. This way, you pour out the water, but not the pasta. It's an easy solution that saves space if you can't fit a full-sized strainer in the cabinets. Made of silicone or stainless steel, you can put this strainer in the dishwasher. It also works on pans. Impress friends and family with this cooking hack.
For responsible people wearing masks and fogging their glasses, you deserve to see where you're going. The hypoallergenic, water mist spray prevents glasses from fogging up instantly and doesn't leave streaks behind. With thousands of reviews, you'll be surprised you haven't found this sooner. If you're working in person, you need a spray that can de-fog your glasses for hours. It also works on car windshields, swimming goggles, snowboarding goggles and motorcycle helmets. Live COVID safe and fog-free.
*Updated August 26, 2020 by Abigail Rillo to include "9 More Innovative Products That Will Make you Seem Like You Have Your Life Together"
*Updated September 1, 2020 by Annalise Nassani to include "30 More Innovative Products to Improve Your Quarantine Semester"
*Updated on November 24, 2021 by Jillian Delaney to include even more gifts and ideas for what to get your innovative friends.
*Updated November 23, 2022 by Kendall Russell to include gifts 1-10.