Look into your backpack right now. Beyond your ID, keys and maybe your laptop, what do you bring to campus everyday? As cliché as it sounds, you never know what will happen. You don't exactly need to carry a full-on emergency kit as your everyday carry gear, but you also don't want to doom yourself should a zombie apocalypse happen right now. Hurricanes, power outages (quick— grab your Maglite!) and earthquakes are very real…are you prepared?
Prepare yourself for any emergency scenario with these essential everyday carry items.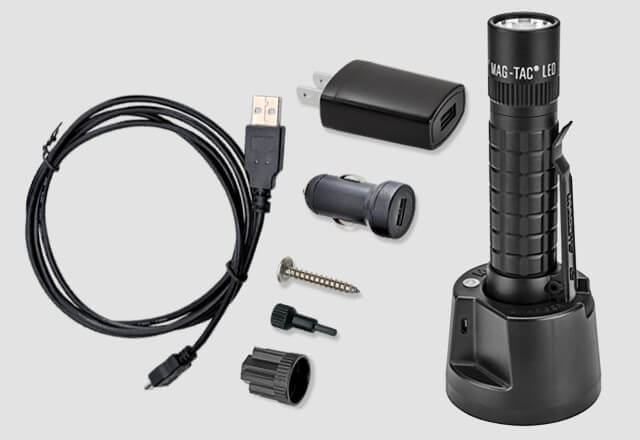 Picture this: You're at the library cramming for your exam and all of a sudden you're in complete darkness. It's a power outage, thanks to that blizzard, leaving everyone trapped on campus. First, how will finish your reading? Second, how will you ever find your way back to your dorm? Put aside the natural disaster. What happens on a regular night when you want to read late at night or need to use the bathroom but don't want to turn on the light and wake your roommate? Fumbling around in the dark sounds like the opposite of fun. "Maglite flashlights come in all sizes— from a tiny keychain light to a big, multifunction light with selectable power levels and personal security features like strobe and SOS, for those long walks back to the dorm at night," said Scott Field Vice President Global Marketing and Sales at Maglite. Everybody should carry a flashlight. Sooner or later, you'll need it.
I doubt I'm the only one who struggles to open a tough bag of chips with nonexistent nails. "Being prepared is half the battle," said Gerber Brand Communication Specialist Kylie Williamson. So stop ruining your hands! "The Suspension multi-tool [is] an all-in-one solution with easily accessible tools that offer a range of uses," said Williamson. "[It] comes in handy for bike or car maintenance, as an impromptu screwdriver, pry bar, or file, in cutting up a snack or serving as the all-important bottle opener." Beyond that, you'll feel more comfortable walking back to your dorm after a late night at the library. "I carry my pocket knife around as a tool, mostly, but it also makes me feel a little safer," said Ohio State University junior Karina Peggau. Emergency or not, a multi tool will come in handy.
As you walk out of your snooze-worthy economics lecture, you dream of collapsing into bed. But wait—your phone died, so you can't call your roomie to get inside the building. "It's absolutely the worst when I'm on campus and then have to walk home or ask people just so I can charge my phone," said University of Washington senior Tiffany Calverley. Or worse, do you want to find yourself stranded in a storm with no way to contact someone for help? "Having a portable battery is a life saver in case the power goes out or you're in a room with limited outlets," said UW graduate student Richard A. Castaneda. Do yourself a favor and never let your phone die again.
Those long treks between classes feel like a hike up Mt. Everest. Distract yourself with Beyoncé's latest release or your favorite oldies from the Beatles. You'll never find a time where music won't make your life better. But of course, you don't want to look like the rude jerk that insists on blasting her music for everyone within a six-mile radius to "enjoy." "Headphones are so essential—when you're studying on campus somewhere or walking to class or just hanging out, having headphones to listen to your music/podcast/etc. is a life saver," said Calverley. "If you are sensitive to background noise while studying, definitely invest in a good set of noise cancelling ones." How else will you block out the haters?
Your smartphone functions as more than a tool for group chats and Candy Crush. "I was once outside during the day when an aggressive individual came to the university, and I received an alert on my phone almost immediately and was notified whenever there was an update on the situation," said Peggau. "The problem was diffused quickly, but having that alert allowed me to move to a safe area so there weren't any casualties." And once the campus gives the all clear, your mom will feel so relieved to see you call and tell her you're safe in your dorm room. Need I say more?
"I find I forget things if I don't write them down," said Calverley. "It can be easy to lose track of things once school really gets going." Except for pencils to fill out Scantrons, literally no one wants to cart around six to eight pens in the event that one runs out of ink. "[Fisher Space Pen] writes upside down, at any angle, under water, through grease, in extreme temperatures (-30 to +250 degrees F), on almost any surface," said Matt Fisher, VP of Sales & Marketing for Fisher Space Pen. Even better? You only need one for any and all jobs. "[It] writes three times longer than the average pen and will never fail because its ink never dries," said Fisher. What more could you ask for?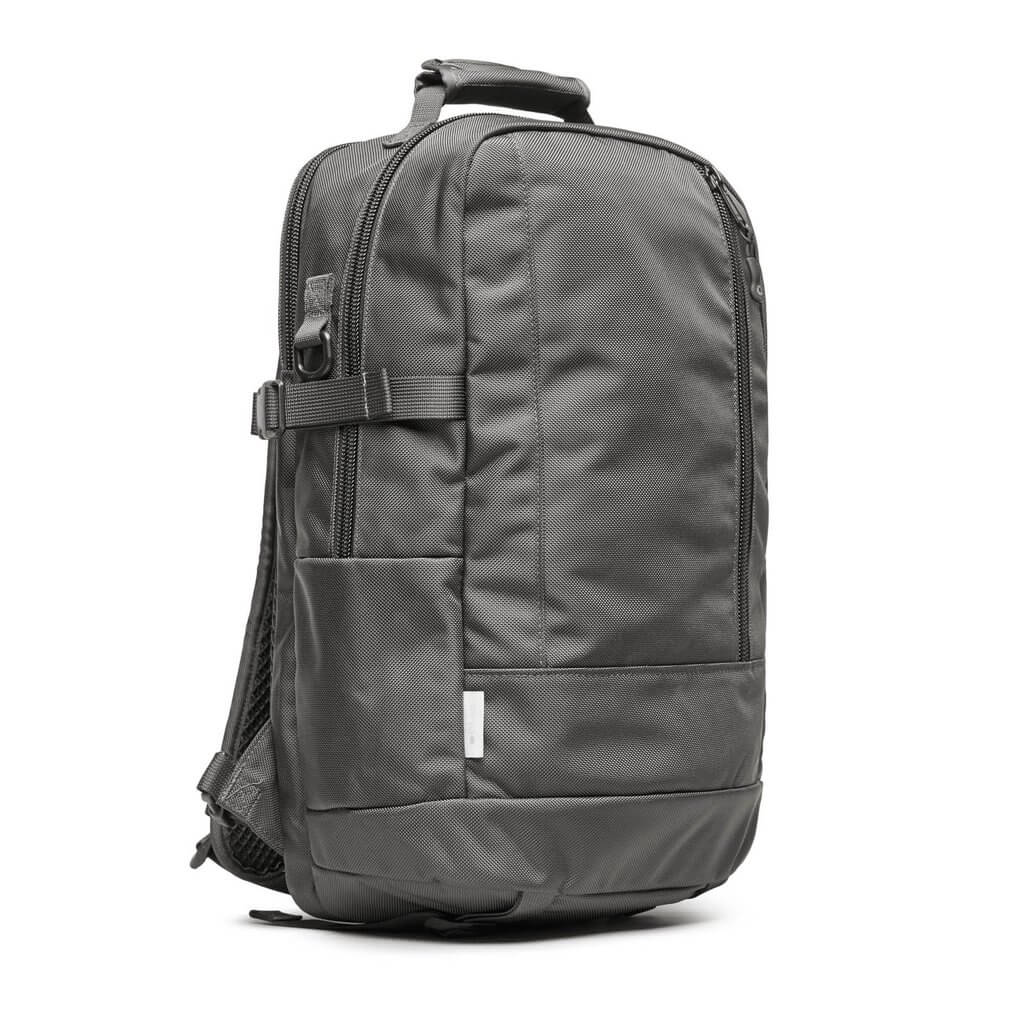 As cool as messenger bags look, they make you walk tilted to the side like your back hurts. No one can resist filling their bags to the brim with the essentials, and you certainly don't want to leave anything behind. "For me, the most important thing about a backpack is [having] a separate compartment for my computer and books. I like a backpack that has a lot of storage space and water bottle holder with a another side storage on the side," said Boise State University junior Shaleeni Prasad. #BePrepared all day, everyday.
Medical supplies sound like something you keep in a medicine cabinet, not in your backpack. But when flu season comes around, your sore throat will make you regret not carrying around cough drops and Vitamin C. "I recommend carrying around a first aid kit/pouch. I have antibiotic, Band-Aids, ibuprofen, ant disinfectant wipes, tissues, Dayquil in tablet form and other basic first aid kit things," said Prasad. Even if you find yourself pulling an all-nighter to cram for that Biology final, at least you won't have a pounding headache to boot.
You always check your phone for the time, but what happens if you can't rely on your pocket-sized BFF? If you can't see the clock while taking an exam you're in trouble and your professor will still give you a zero if he sees your iPhone. "I carry around a watch everywhere I go… It's just really convenient to be able to check the time quickly without having to pull out my phone," said Florida International University junior Lindsay Dunkley. "It's more important to be prepared than to be sorry."
Raise your hand if your roommate has ever stolen your food. Or in a scarier scenario, maybe you need to leave a reminder about your big internship interview coming up. Rather than run the risk of having a regular pen wash or wipe off, find a more permanent solution. Your roommate can't come back and say, "Oops, I didn't know" with that sharpie label. But if you run late to your interview, don't blame it on the sharpie.