It's your turn. You have no idea what lies beneath that beautifully wrapped present—it could be a ceramic mug or a My Little Pony. Have your fake "I love it" response ready because if you open up the worst present imaginable and are fighting back tears, no one else needs to know how serious you are taking this White Elephant gift exchange. So save the tears and find the best white elephant gifts out there.
Be the hero of Christmas this year with the best White Elephant gifts for only $10.
1. Lottery ticket (and a penny)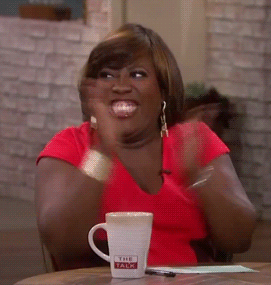 Imagine what it would be like for you to receive this gift. Nothing beats a free chance to win a million bucks. Even though the odds are against you, the few seconds of dreaming up a life of riches while scratching furiously with your new penny would be worth the thrill. If you don't win anything, at least you're one cent closer to the million you'll make on your own.
2. Cool socks
Sherpa Winter Fleece Lining Knit Animal Socks
: $7.99
How many pairs of boring, white socks do you own? I'll answer that for you: too many. Throwing in a pair of hipster socks with a sick pattern is great for both guys and girls. Plus, what's better than sliding around on your hardwood floors with new socks during Christmas break?
3. Starbucks Gift card
Starbucks Gift card: $40 (includes four $10 gift cards)
Let's admit it, we're all basic. If you add in a Starbucks gift card to the mix of gifts, you'll surely be the most popular gifter. Everyone's eyes will grow wide as they imagine the smell of their favorite latte calling their name. So be the hero of the party, and give someone the chance to move up in the world and go for the venti.
4. Fluffy Blanket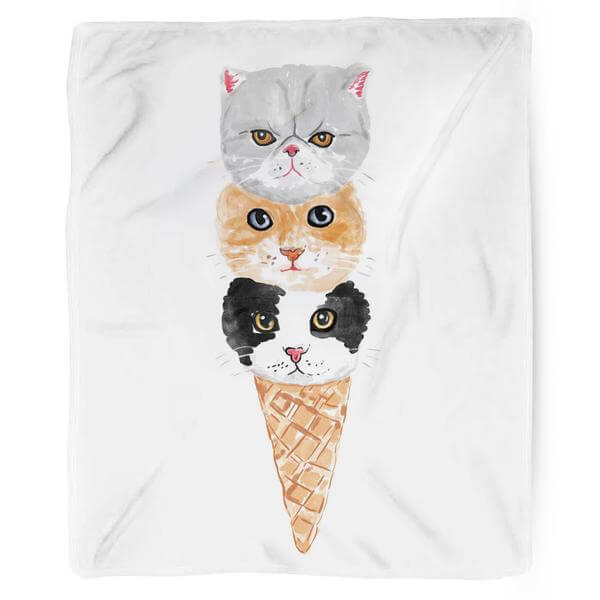 Kitty Cone Blanket: $49.99
What's been by your side a third of your entire life? A blanket—a warm fluffy companion that doesn't get mad at you for strangling it in your sleep. So give the gift that won't stop cuddling.
5. Ghirardelli Chocolate
Ghirardelli Milk and Caramel Squares: $9.98
Let's just hope the non-human friend of yours who claims they "don't like chocolate" doesn't end up with this gift. Or maybe it could be good for them to rethink their life choices because if someone doesn't like chocolate, obviously they've never tried Ghirardelli.
6. Calendar
Magnetic Calendar Pad: $9.97
Sometimes practical gifts are the best gifts, and a calendar is a college student's best friend. It would also be funny to watch someone carefully study the wrapped present and expect a record. Surprise, it's a calendar.
7. Two movie tickets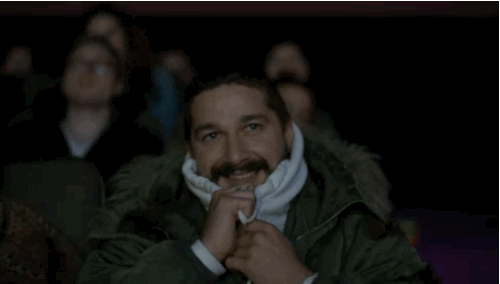 It's difficult to set aside time and money to venture off campus and go see a movie—especially when Netflix lures us into its trap so often. Plus, giving someone two movie tickets is basically presenting them with a clear opportunity to take you. Make sure the tickets are to a movie everyone knows you want to see.
8. Tervis Tumbler
Tervis Tumbler: $10
You can never have too many Tervis tumblers…
9. Bumper stickers
MSU Bumper Sticker: $9.81
Bumper stickers are a great conversation starter for a White Elephant gift exchange. Because they are relatively cheap, you can buy a bunch of them; whoever ends up with this gift is bound to like at least one of the stickers. Plus, bumper stickers can make you the coolest cat in college if you use them to jazz up your laptop.
10. $10 bill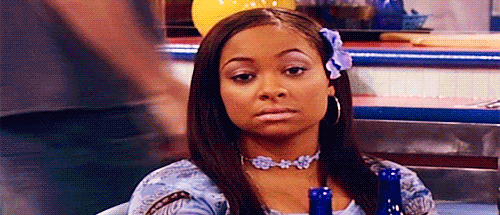 Everyone might assume that this gift was a mere act of procrastination. Little do they know, it was you, the sly economist, who concocted this scenario. Wouldn't it be entertaining to see your friends wrestle with the concept of gains and losses during an innocent White Elephant exchange? Who would be willing to sabotage others by trading their gifts for the cash? It would be like watching your friends return each other's gifts right in front of one another.
So sit back, relax and let the chaos unfold.
Looking for more white elephant gifts? We've got your back.
Written by Allison Ingrum.
Along with the 90s vintage fashion coming back into our lives, enamel pins are making a comeback. Cover your backpack or add style to your clothes with your own personal touch. With thousands of pins to choose from, picking the right one can make such a simple gift extremely meaningful. "I just bought a $10 enamel pin for a Secret Santa I am in," said Syracuse University junior Bridget Slomian. "Lots of websites have really cute little pins you can get, and they are 10 or 11 dollars, so there's pizza pins, feminist pins, cars, anything you can think of."

Your best friend is going abroad next year and you know she has limited space in her suitcase. Being so far from home will be tough, so give her a constant reminder of you. You'll find no better way to decorate your space, whether you are home or abroad, than with personal photos. Beyond that, think of the sentimental value of giving a friend a framed photo of you together. A normal 4×6 inch photo printed somewhere like CVS or Walgreens costs only a few cents and you can find cute frames for only a few dollars.

For many college students, this marks their first time away from home. AKA they never had to cook on their own. Even a simple little cookbook can help guide students in the right direction. Not to mention it may even help them to not completely burn down the kitchen. "The best gift that I have ever received was, my freshman year, my friend gave me Oreos and an Oreo cookbook because she knew how much I loved Oreos and it felt really special to me because she knew me that well," said Syracuse junior Lyssa Thomas.
College students have little to no personal outdoor space, so why not bring it indoors? Surprise your friend with a Chia Pet for a major #tbt. These small, indoor plants will not only brighten their day but will also make them leave with a smile on their face each time they see it.
Nothing says staying warm and cuddling up by the fire more than a nice cup of hot chocolate. Treat your friends to a relaxing night by giving them a warm cup of love. "If I were to get a gift, I would want an assortment of hot chocolate because I love hot chocolate," said Syracuse senior Brielle Minnefield.
"Last year I got my friend a Secret Santa gift and it was a onesie with smiley faces on it from Forever 21," said Syracuse junior Zoe Stern. What sounds better than pajamas and a blanket in one? Get your friend a gift that will undoubtedly make them think of kindergarten. You know, the good old days when we worried about nothing more than crayons and naptime. Better yet, buy yourself a matching one and prepare for adorable Insta-worthy selfies.
17. Gas card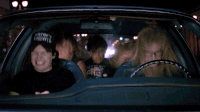 Have that one friend you keep forgetting to give gas money to? Is it someone driving you home for winter break? Here is your time to pay up. Really, no one will pass on this helpful gift card.
Most student living facilities place large restrictions on pets. Going from cuddling your pup every day at home to having practically no interaction with animals on campus comes as a shock for some students. You cannot bring their furry friend from home but you can give them a small, life-like pet that starts to fill the void. "One time I got a battery-operated hamster toy that came with its own ball and I always wanted a hamster growing up but this was as close as I was going to get so I hid it under my desk when we did our classroom Secret Santa," said Syracuse junior Anna Bupp.
The weeks building up to winter break seem to always be the most stressful time of year. The overwhelming pile of work you have to do seems to never stop growing and you feel like you are ready to pull your hairs out one by one. The day simply does not have enough time in it. Give your friend a much-deserved spa day without having to break the bank. She will thank you later.
By the time you walk to class you literally feel like a human icicle. Your poorly windblown hair and now bright red cheeks just cannot warm up no matter what. During the winter, only scarves can help this situation. Even better, they never fail to be a true fashion statement and pull together any outfit. Give your friend a cute scarf and watch them receive compliment after compliment.
We all have that one friend that always uses their phone dying as an excuse to not hang out. Not only will giving them an extra-long phone charger be funny, but it will also be more than helpful. They will never stop thanking you, and they will need to find a new excuse.
Read on for 10 more White Elephant gifts for the college student's budget of $10 or less.
Written by Lianne D'Arcy
White Elephant.
Dirty Santa.
Yankee Swap.
It goes by many names, but the game you look forward to all year has arrived. After all, people's true colors come out during White Elephant. The game is even more polarizing for friends than MarioKart, or, dare I say it, Monopoly. Even if you receive a garbage gift during your exchange, you don't have to worry about the Christmas cake tasting like defeat. With these 10 White Elephant gifts for under $10, you'll be sure to make Santa's nice list.

The ultimate white elephant gift: something you don't want to swap… or keep. Accepting the Poo-pourri means admitting defeat to the White Elephant gods, but can you bear to let it go?
This gift makes the perfect storm for when you storm the bathroom. Puny but powerful, subtle yet strong. Throwing Poo-pourri into the mix is dirtier than Dirty Santa itself and perfect your next gift exchange.
I'm pretty sure that every father has to read and memorize at least one dad joke book before the birth of their first child. It's like an elaborate fraternity initiation, except with a lot of cheesy puns. Even if fatherhood doesn't lie in the stars for you, a couple of corny jokes will always brighten a bleak winter day.
Earwax. Boogers. Dirt. Can you hear your stomach rumbling yet? While these beans won't lead you to a giant in the sky, they look just as magical. Bertie Bott's Every Flavor Beans are the what you need when you're feeling impulsive—but not too impulsive. In each bean lies the perfect amount of risk. The only downside? The nasty beans don't just taste like their flavors. They taste like defeat, too.
If your friends always tell you your gifting game is out of this world, and your mission is brewing the perfect cup of Earl Grey, look no further than this infuser. Make ground control proud once you complete your objective. P.S. I promise I haven't been reading the dad joke book. Please forgive me.
What's a White Elephant gift exchange without an ugly Christmas sweater? The two are like peanut butter and jelly, eggs and ham or astronauts and tea. After all, a Christmas closet without an ugly Christmas sweater is like a sleigh without jingle bells. Everybody loves the horrendous holiday guy, so this one might make for the perfect swap.
Warning: Please only include this in your White Elephant if you do not care for anyone in your gift exchange. Playing this gift is more evil than going for a high-five after sneezing into your hands. I know you previously thought there was no greater evil than that, but think again. The gift is simple. Unwrap the batteries, throw them in a little plastic baggie, and write very plainly on the top: Present not included.
If you consider yourself the trickster of your friend group, look no further. While not as bad as the battery gag, this one still ranks as sneezing-in-your-hands-and-forgetting-to-wash-them evil. While your gift of 'nothing' might not scream practical, the jar itself has infinite possibilities and you can remind your friends of this, too.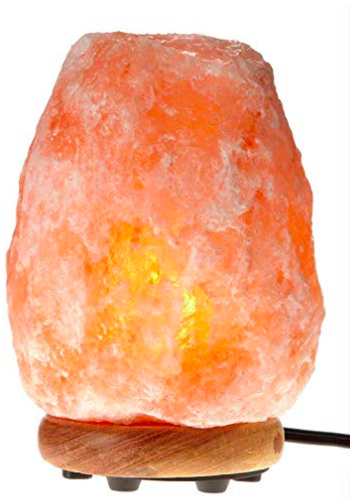 Even if you don't believe that this lamp will cease all suffering in your life by magically removing all the negative ions from the air, you can't tell me that your dorm room doesn't need one, ASAP. This lamp paired with some house plants and a cute cat becomes the epitome of cool vibes. Plus, they're actually salty.
Don't ask how I know that.
You have 15 minutes before your 12 o'clock deadline and the corpses of your stress balls and the empty cans of your forgotten Redbulls litter the floor around you. You can feel your hands shake with nerves. You wait until you have all the attention and then grab your mysterious tin box. You down the whole thing in one go. People gasp in horror. They think the stress must have finally made you crack.
You smile through minty teeth.
When you yawn yourself awake and rub your eyes in the morning, what's the first thing you do? You don't get coffee. You don't brush your teeth. You put on your fuzzy bunny slippers, and then face the world like the adult you are. That's what you do.
Check out more white elephant gifts for this years New Years bash you'll head to tonight.
Written by Lianne D'Arcy

Sockception, perhaps? Warm fuzzy socks will definitely make up for the idea of receiving a simple stocking for the holidays.
33. Boxes inside a big Box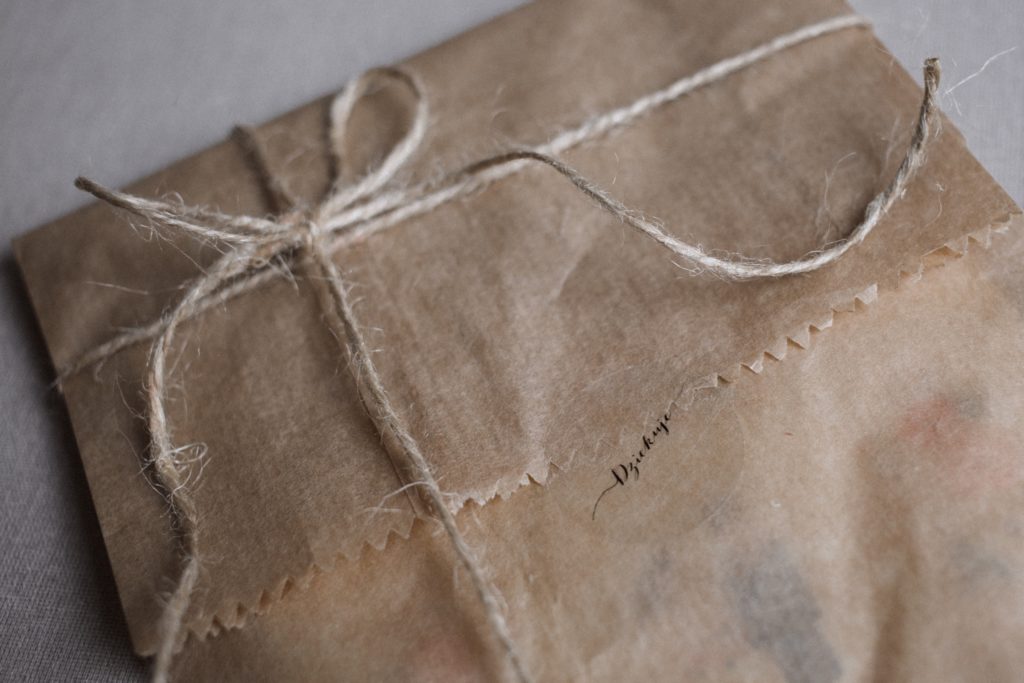 You already know that everyone will be fighting over the biggest gift. You'll sit back. You'll smile. They'll tear each other apart over boxes upon boxes beautifully wrapped into each other. I didn't think it could be possible to unwrap disappointment, but this present makes defeat almost tangible.
Price Varies

A Bob Ross Chia Pet would smile alongside you when you watch your dreams, and his hair, grow to their full potential. If the recipient of this gift doesn't wear a smile, remind them that there are no mistakes. Just happy accidents.

Using this toothbrush will take you back to the year 2007. Your mom wakes you up for school, and then you come home to play Wii with your siblings. The Jonas Brothers are still together. Life is good.

If this present makes it into the Dirty Elephant mix, pray that a Beatles fan receives it. Whoever completes this puzzle would lose all of their blood, sweat, tears and brain cells. Have mercy on them.
37. A single M&M inside a PS4 Box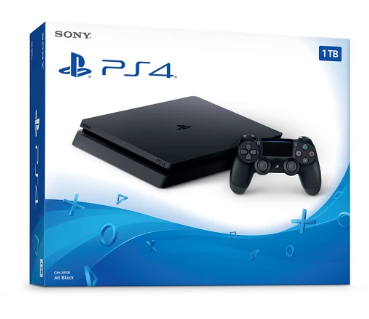 I know. This one's just mean. I'd take a poll right before the party asking if the public prefers skittles, M&Ms or Reese's Pieces, so maybe this disappointing gift won't make the recipient completely hate you.
38. Framed and autographed picture of you + paper
If the people at the party aren't fighting each other over this perfect gift, you need to attend a different party.
Price Varies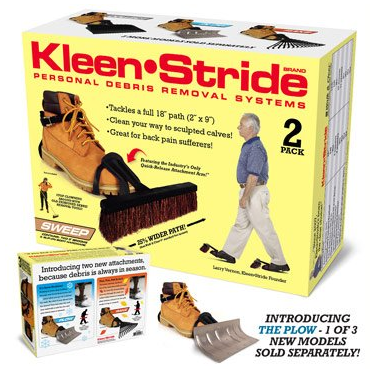 Just kidding. Broom shoes don't exist, just the packaging. Put anything small inside this box as the real gift. A tiny package of chocolates or your hopes and dreams, perhaps. Anything goes.
Arguably the most versatile meat. Unicorn burgers? Done. Lasagna? Let's get it. A unicorn soup, with glitters and sparkles for seasoning? Bring it on. I hope the chef of the party receives this one.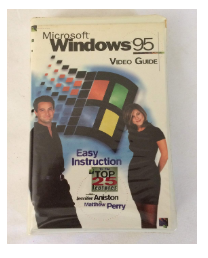 Who wouldn't want an outdated completely useless gift? Princess Rachel and Chandler Bong could teach you all the ins and outs of the totally–still–relevant Windows 95 computer system.
*Updated on December 1, 2017 by Allison Ingrum to include white elephant gifts 11-21.
*Updated on November 28, 2018 by Lianne D'Arcy to include white elephant gifts 22-31.
*Updated on December 21, 2018 by Lianne D'Arcy to include white elephant gifts 32-41.