Everyone has that friend that drinks coffee so often you might as well give it to them in an IV. To them, coffee makes up a part of their life that they can't live without. (If this sounds suspiciously familiar, consider the fact that you might be that friend.) If you give your friend a gift on any special occasions, make sure you should give them something they love: coffee. Or, well, coffee-related items.
Steer clear from the same bags of beans everyone else will buy, and check out these 10 gifts for coffee lovers.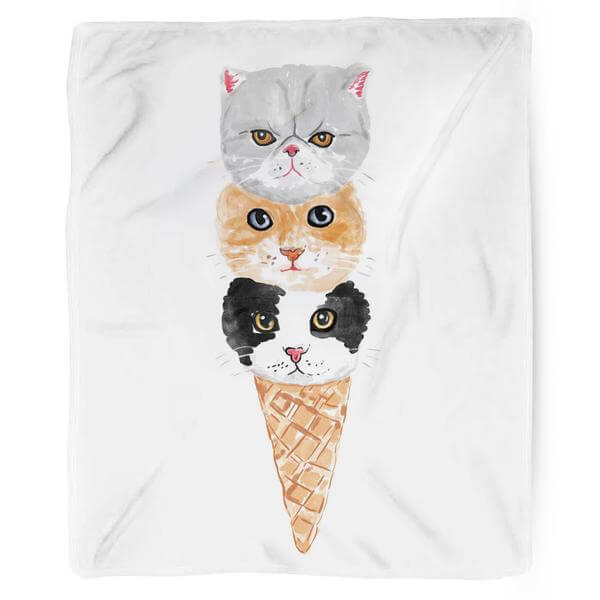 Around wintertime, the weather starts getting chilly and anyone will find it difficult to force themselves out of their warm bed, let alone coffee lovers. But their coffee maker lives in a different room, and they're not Eleven from Stranger Things—they actually have to get up and walk to it. One way coffee addicts can stay warm and comfortable while still getting their daily cup(s)? A warm blanket. "I would like it if my friend bought me a warm blanket or a snuggy, so when I'm drinking my coffee I can be warm and comfortable, especially during the winter," said Delaware County Community College sophomore Damarr Moon.
Blend skincare routines and coffee obsession with a coffee-blended facial scrub. The coffee scrub helps scrub away dry, flaky skin, and smells like your favorite latte in the process. Not only will your friend appreciate the excuse for a day of relaxation, she'll appreciate getting a gift so unique gift as well. The coffee lover in her will get obsessed with the smell, and soon enough she'll be rocking flawless skin and the scent of seriously good coffee. And who knows, she might even share.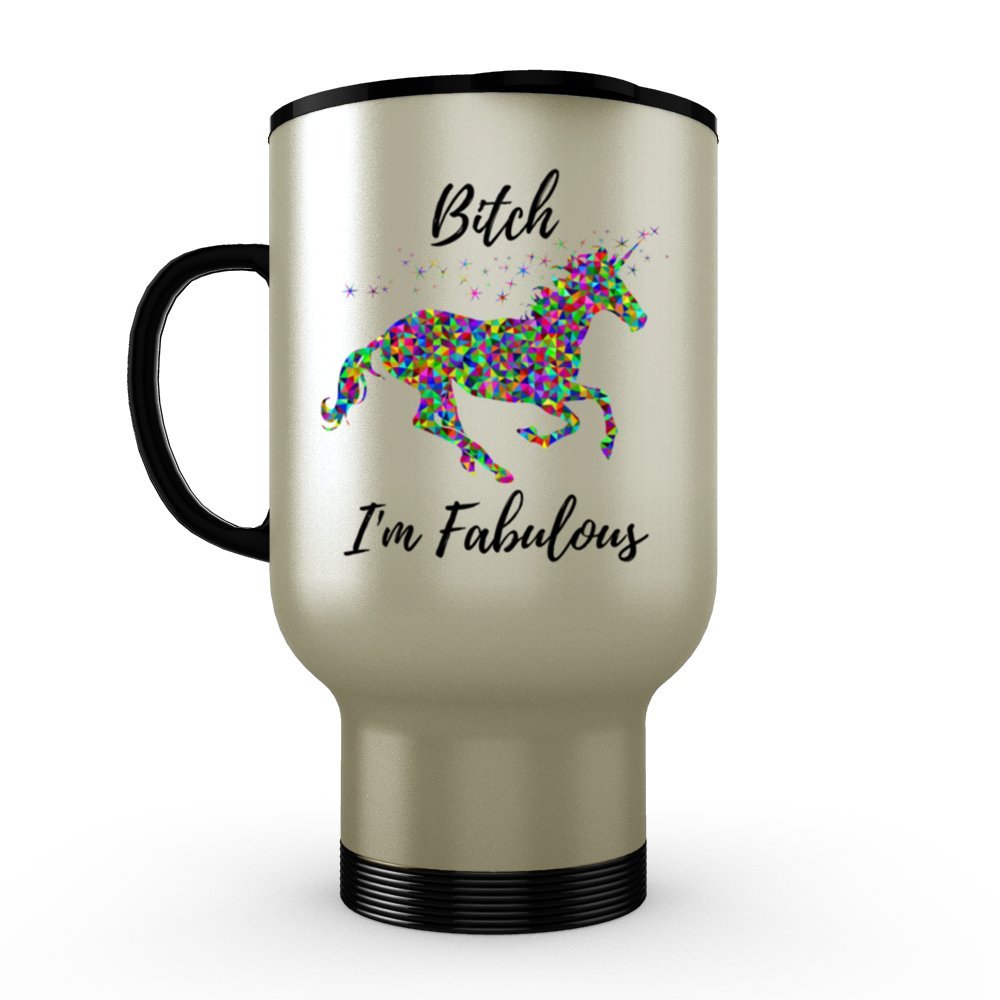 If the coffee-obsessed in your life don't have the patience for waiting in long lines, then they'll love having a travel mug that's always ready to pick up and go. "A coffee related gift, I would like personally is a travel mug. Then, I can make coffee at home without spending money and always carry it around with me. Also, it's a nice mug to look at and I don't have to wait in a long line for coffee," said Temple University freshman Linsey Eldred. Instead of getting up early to stop by a coffee shop before class and then waiting in a long line, they can make coffee at home and take it with them to their class. They'll save their money and maybe even bring you some coffee, too.
Price: $19.95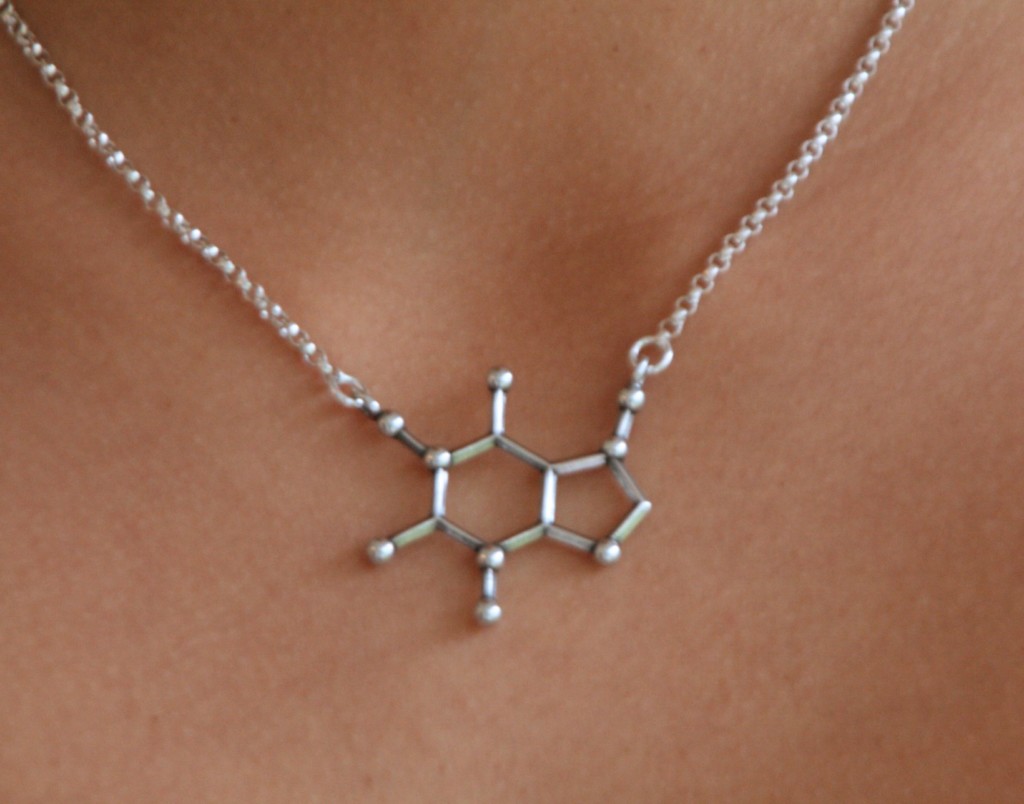 If your girlfriend loves her jewelry as much as she loves her coffee, mesh those two things together. A cute, casual gift she can wear every day, it can even work as a good conversation starter. Bonus points if you bought it for a chem major who loves coffee—it'll relate to their major and involve their favorite drink. "It's a good conversational piece because people I don't know will ask me about my necklace and I would talk to them about it. Also, it looks cute and the design is nice as well," said Temple University senior Samantha Antenucci.
Price: $29.99
Who wouldn't like a gift made personally for them? Get your coffee-lover a personalized coffee mug, and show that you not only love them but also care about their coffee needs. "One coffee-related gift I would like is a personalized coffee mug because it has sentimental values and it came from the heart. If someone did get me that as a gift, I will remember their gift forever and keep it with me for a long time," said Temple University senior Randel Koonce. They may already have a bunch of coffee mugs at home, but a personalized coffee mug will stick out from the rest and quickly become their go-to mug.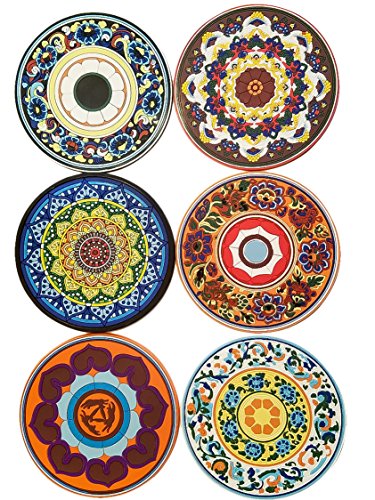 Some of us got lucky enough to have the type of friend who invites you over for coffee and shares their favorite beans with you. Buy them a nice gift for her kind hospitality and show how much you appreciate that they make coffee and treats for everyone. These will give your friend and their guests a cute place to put their coffee mugs on to avoid spills and stains. It will keep the house and furniture nice, clean and coffee-stain-free. "I would like it if someone bought me coasters for my coffee mugs. So when I drink coffee, while doing my homework, I can place my mug on the coaster to keep it safe from staining," said Temple University freshman Amanda Cunningham.
Price: $18.95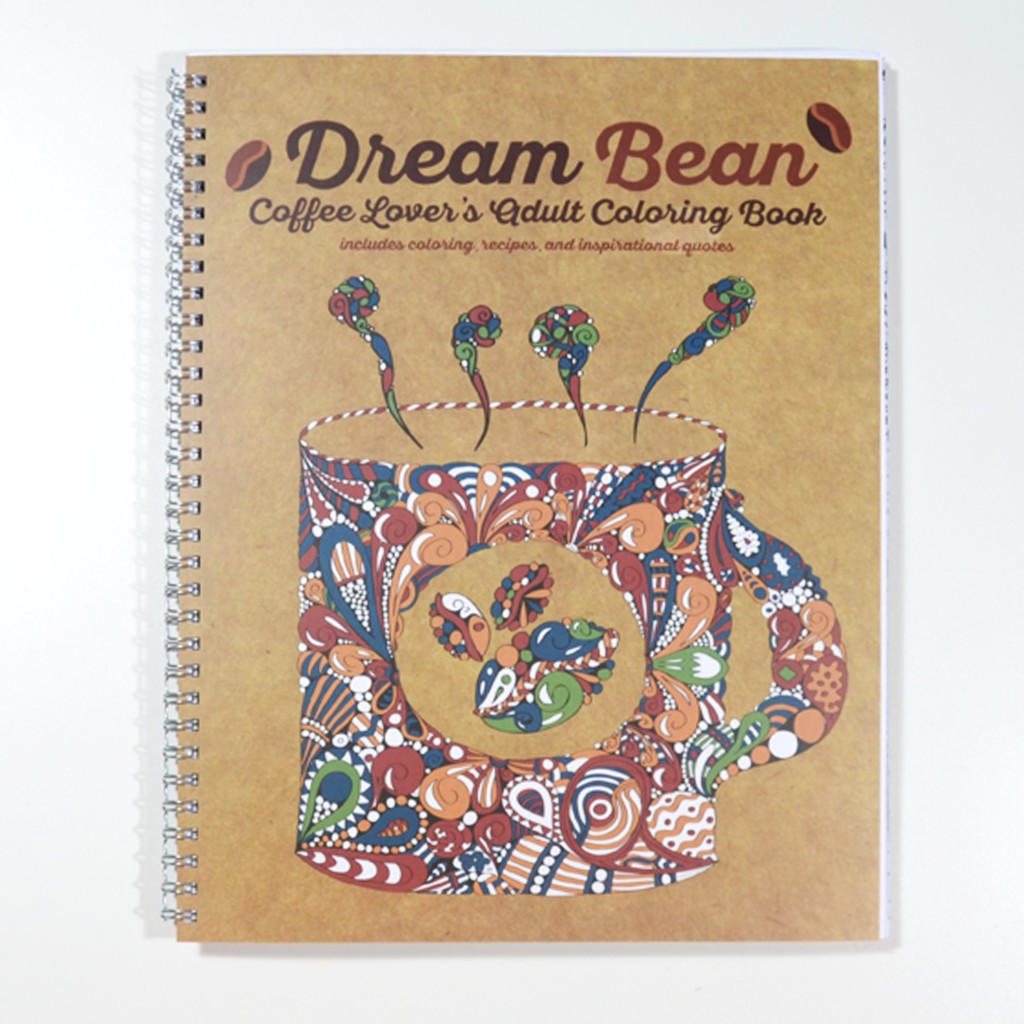 When you can't watch your friend stress-chug coffee any longer, it may be time to switch tracks and get them a coloring book. Coloring helps people relax and take their minds off of things that bother them. "Sometimes I would drink coffee while I'm coloring in my book because they both relaxes me and keeps my mind off the things I'm stressed about like school," said Temple University sophomore Jenna Song. So combine their love for coffee and their desperate need to chill out. It will keep them calm and stress free all day, and even comes with delicious recipes and fun quotes.
Price: $7.99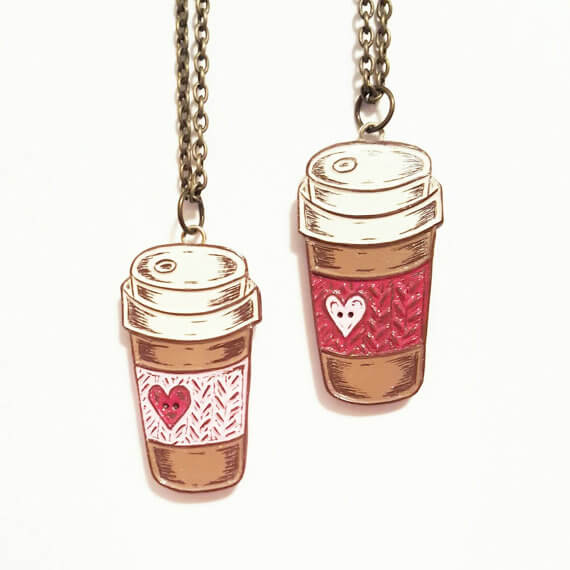 Your friendship anniversary might come up soon and you don't know what to get your best friend. She likes so many things–but she really loves coffee. Don't get her basic, last-minute gifts like gift cards or coffee beans in a flavor you don't even know if she likes. Instead, get her something that symbolizes your friendship and that comes with a matching set. One for you, one for your BFF. Now each time you see each other, you'll be reminded of your morning or afternoon coffee runs together.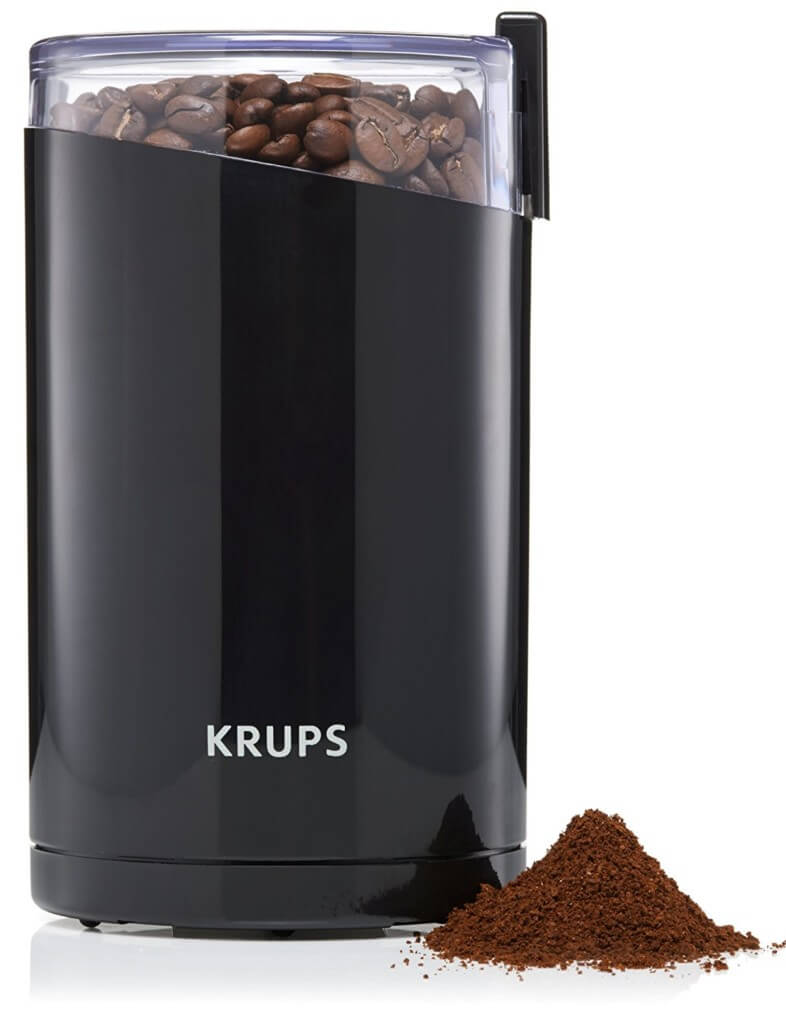 When going to the coffee shop takes too much effort, some coffee lovers decide to just make their own at home. Whether they buy their beans from a local coffee shop or grocery store, they'll need this to make the perfect cup of coffee.  Afterwards, they'll just need to stock up on coffee beans, creamer and sugar to always have the perfect cup. No more waiting in lines only to find out they just ran out of pumpkin spice lattes—your friend will have everything they need in the comfort of their own house.
Price: $17.33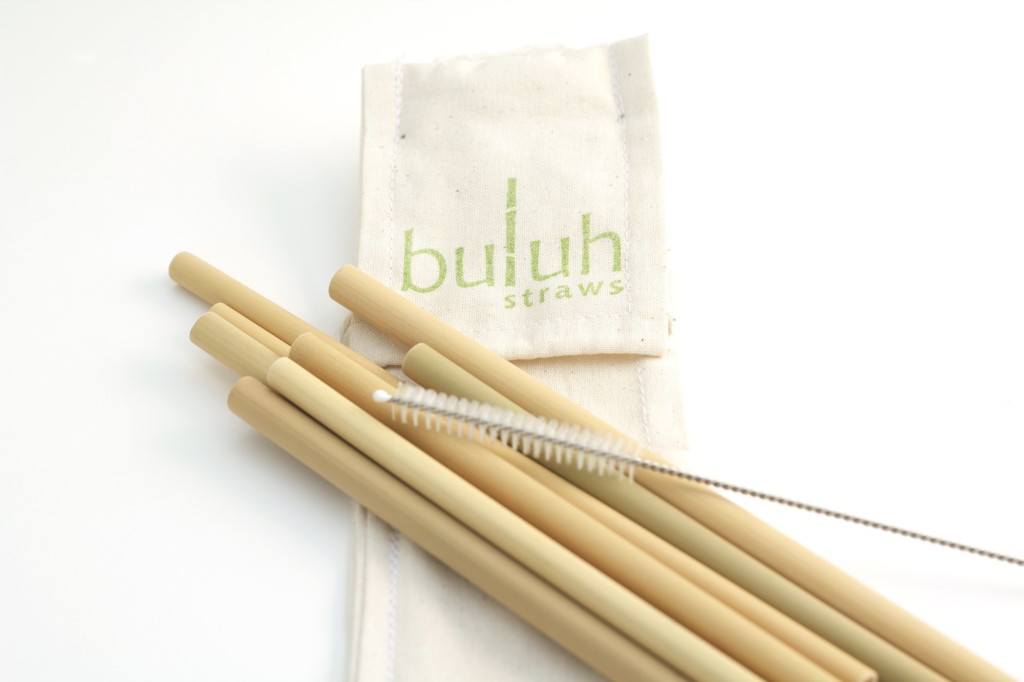 The cruelest betrayal any coffee lover has ever encountered happens when they realize their beloved drink actually stains their teeth. If they want to keep their teeth white and stainless just in case their crush shows up, get them some organic bamboo straws. Straws will help your friend's teeth stay white, and they can take these straws anywhere.
Price: $14.88