Guys have it easy. When it comes to buying their girlfriends gifts, a quick trip to the jewelry store or a nice back massage are the answers to all their problems. Or, for the guys who aren't rolling in dough (or who have already pulled that trick one too many times)…
Girls have to put a lot more thought into a gift for their boyfriends then they do for her. His eyes won't glaze over for something shiny unless you're wearing sparkly lingerie. So what's a girl to do when she's deciding what to buy her beau for Christmas or Hanukkah or all those other gift-giving holidays?Well ladies, you're in luck.
College Magazine polled college guys to see what your man actually wants this holiday season.
What other sexy item would your boyfriend wear in the upcoming bitter winds than a jacket? "A sexy leather jacket," John Jay College senior Mike Altamura said. Not only will this show just how hot and badass your boyfriend is, just think how cozy you'll be when he drapes it over your shoulders.

Cologne is always a nice gift cause it shows that you care. It's basically saying, "I can't possibly be too close to you." Just think about the chills he'll get when your nose lingers near his neck.  Also, make sure you buy him a scent you love. Say goodbye to the scent of middle school (aka overwhelming AXE *gag*) and hello to college sophistication.
Have you found yourself a guy not ready to step into the mature world of cologne? Then a video game is perfect for him. But have you really payed any attention to what he's playing? Not only will this game make his day, but it will give you the perfect chance for some space. Want to have a girls' night? Just remind him that he's so close to that next level up, and you can say goodbye to clingly texts.
Maybe your guy thinks leathers too constricting. That's okay because everyone loves sweatshirts and hoodies. Get one with his favorite team logo or player and you'll be set. Bonus points if it's that really soft and fuzzy on the inside because you know you'll steal it when the winter months come around.
Looking for gift both of you can enjoy together? "Tickets to a comedy show with a comedian like Kevin Hart," Boston College senior Kevin Chapin recommended. Not only will the two of you laugh the night away, you won't have to plan a big anniversary date. The gift is the date. You get double the fun with half the work. You"ll even continue your relationship with even more inside jokes to share.
Price: $9.99 to buy
You wouldn't think, but an engraved flask is a really thoughtful gift that your boyfriend will enjoy. Alcohol and thoughtfulness? Pretty uncommon pairs,  but an engraved flask is a gift that your boyfriend will enjoy. He'll know you really care about him from the individualized engraving, and he'll be able to get his drink on at the same time. Perfect for those BYOB parties and date functions you always get invited to.
Tired of binge watching bae's adult cartoon shows that were made for middle schoolers? We have the solution. "TED the movie," Loyola University Maryland senior PJ Fregeau said. And nothing beats staying home during the winter holidays with Chinese takeout while having a good laugh. Pro-tip: pick up Ted 2 for a movie marathon.
They say the way to a man's heart is food, so why not make him his favorite meal for a romantic date over Christmas break? This is the perfect chance to make your favorite recipe or show him how you pay attention to what he orders at your favorite restaurant. You can both save some money and bond over chopping carrots and seeing how much hot sauce you each can handle. The real question is whether or not you let him bustle around next to the warm oven alongside you or surprise him when he walks in the door with the aroma of an already prepared meal.
Guys love sports. Even if you've managed to find one who doesn't have his Saturday permanently scheduled with football, he's probably just waiting until baseball, ice hockey or basketball starts season starts. Give him the chance to watch his favorite team and be ready to either celebrate or commiserate with him over the outcome. Beware if you find a game that pits the two of you against one another.

If you're willing to splurge, a weekend getaway or short trip is a great gift and experience for the two of you to share. You learn more about each other on a trip outside the city than during weekends at his sh-tty college apartment. True love is seeing each others' bed head at breakfast.
When in doubt, give your boyfriend's dorm the gift of style.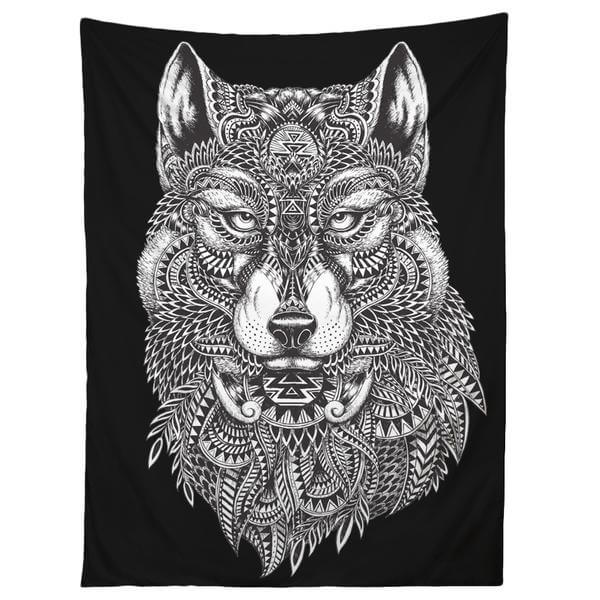 Tapestries are the perfect statement piece for you man's place. If you hate the crinkly, shiny eyesore that is his 10-year-old basic hot model poster, try a tapestry to spice things up. It's perfect for the artsy guy.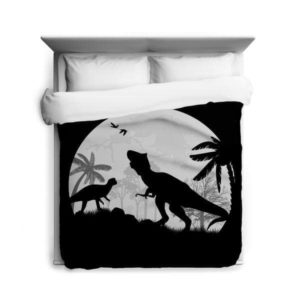 You know you'll be spending plenty of time in his room, so you might as well help him make it aesthetically pleasing. A blanket with his favorite animal or a poster with his favorite band shows you've been listening, you care, but also isn't that commitment-y.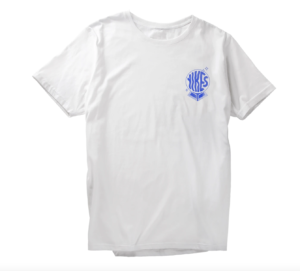 The holidays are coming up and you really haven't been dating your boyfriend for that long. Cologne seems serious, dorm décor too intimate and tickets can get price-y. But you can't go wrong with a snazzy t-shirt. This is the perfect way to hint that a casual date doesn't need to involve a free school t-shirt. Fitted, soft and tailored to his tastes these shirts show even a guy in a tee can be arm candy.
Check out our shop for more amazing gifts for your boyfriend! Still looking for a Christmas gift idea for the picky man in your life? Check out these 11 great gifts for college guys.
Written by Macey Spensley.
Transform your boyfriend from teenager to man with a timepiece that matches his maturing attitude. You might try an Apple Watch, or a retro watch that makes him look like a timeless gentleman. Nothing says sophisticated like checking the time on your wrist instead of your phone. It will also help him tackle adulthood with a good head on his shoulders. After all, he will need to look professional when he interviews for that coveted internship.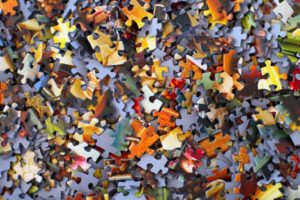 Does your boyfriend love solving puzzles? Instead of getting a puzzle with dolphins or cars, reach for a more heartfelt gift. Putting your picture on it through websites like Shutterfly makes the personal gift even more special. "I made a collage of us in puzzle form," said Betty Straub, a junior at Creighton University. "We put it together with each other and it was so much fun." Say hello to the ultimate date-night activity, paired with a bottle of wine.
Sometimes guys' obsessions with video games can seem a little hard to understand. But if your boyfriend loves them, you can't pass up an opportunity to hand him something related to it. Buying your man something related to his favorite game, like Overwatch, will show him how much you care. "Even if she hates video games," said University of Iowa junior Wyatt Dlouhy, "it's nice to see her go out of her way to learn about something she doesn't care much about." Your thoughtfulness will mean so much more than a video game session.
"I really like practical gifts," said Jacob Mayer, a junior at the University of Iowa. "My girlfriend got me a really nice backpack and I use it every day." Buy him a bag with pockets and storage and he will be able to haul whatever he needs. Maybe he'll finally stop asking you to hold his stuff in your purse.
Make him the coolest dude on campus. Rest In Peace, Kobe. "Guys like sports and they like wearing sports stuff, so it's perfect," said University of Iowa junior Madison Offenburger. Whether it's your college mascot or his favorite professional team, your guy will surely sport his gift all day, every day. Get yourself something to match to make it even cuter. Now that's what I call #couplegoals.
Go for something unique. Iowa State University senior Haley Ballou once got her boyfriend a few of his favorite things to please his senses, like his favorite cologne and a restaurant gift card. "He loved it," said Ballou. "It was super fun because I wrapped them individually. You can make him guess them with his senses, too." Consider getting him a candle and letting him guess the scent, or a fuzzy blanket and letting him guess what type of warm item he's feeling. It'll turn your typical date night into a fun guessing game.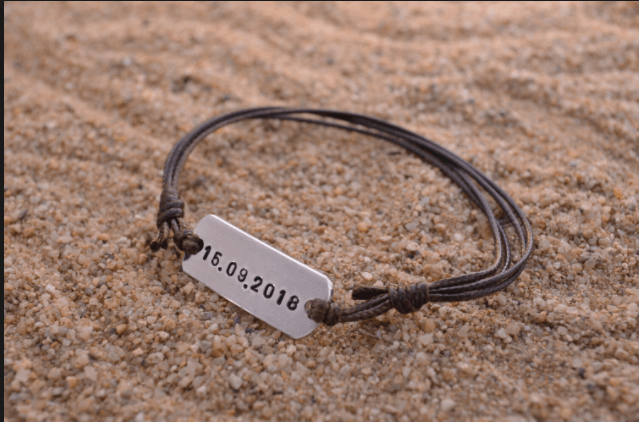 Sometimes the simplest gifts are the most meaningful. Engrave it with your anniversary or the lyric from your guy's favorite song. It's not too flashy of a bracelet, so your modest man won't be afraid to wear to class or when hanging out with the guys. You can't go wrong with some manly jewelry.
A simple deck of cards turns into a special gift when you add personalized notes on each card. Take a sharpie to each card with a favorite memory from your relationship or a reason why you love him. This gift may seem boring to some, but your man will love it once you add your personal touch. He'll treasure it for years to come.
Everyone needs a morning pick-me-up. When your guy is walking to his 8 a.m. class in the freezing cold, he will appreciate the gesture, no matter if he's a coffee, tea or hot cocoa drinker. Go for a stainless steel cup for the simple man or one monogrammed with a funny quote about coffee making him poop for the goofy guy.
Even the most masculine of men get cold. Your man needs a cozy beanie hat and gloves set for that 8 a.m. class, too, especially if he goes to school in the Midwest or New England. A fuzzy set will keep him toasty while looking sleek and stylish. Consider grabbing a gift set that matches his favorite pair of joggers. He'll be singing your praises all winter long.
Move over, Cards Against Humanity – What Do You Meme? is the new favorite party game. Your man can entertain his friends at parties or giggle with you late at night in his dorm room. Be prepared for gut-wrenching laughter from all of the greatest memes in Internet history, such as Pepe the Frog and The Man Talking on the Phone While Looking Irritated. Besides, have you ever heard of a guy who doesn't love a good meme?
Still can't find the perfect gift for the man of your dreams? Check out our gift guide with 10 more ideas for your boyfriend.
Written by Susan Fanelli
Honestly, if your boyfriend doesn't already have Red Dead Redemption 2 (or as I like to call it—Cowboy Simulator 2018), then take the opportunity to snag one of the best games of the year. He'll definitely appreciate getting the chance to play with you in the American Wild West while you guys snuggle up on the couch. Just make sure that he doesn't spend all his time on the Xbox.

What better way to show someone you care than by getting them something that warms them up both inside and out. Either take to the stores and hunt down the largest and fuzziest blanket you can get, or head to the local fabric store and purchase all the materials you need to make it a DIY no-sew polar fleece blanket (head to Pintrest if you need that sweet inspiration). If you make it big enough for the two of you, then you can make it a gift that you guys can share on those cold winter nights.

We all love concerts, movies and musicals, so why not show your love through your favorite bands? Nothing shows your boyfriend you want to spend time with him than getting him tickets that guarantee a great night out. "I think getting tickets is a great way to buy them a date, especially early in the relationship. It gives you a chance to do something together," Tulane University junior Melinda McCarthy said. Make a save-the-date and take him on a night you won't ever forget.
Price: Dependent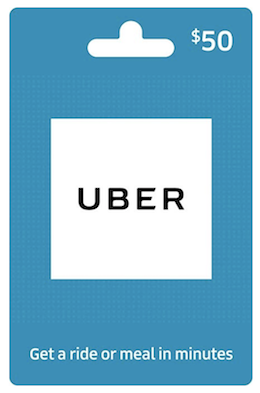 We get it; we college students need to go here, there, everywhere. Give your boyfriend an Uber or Lyft gift card to fund his need to light up the town. "If he's always riding around in Uber, I think Uber gift cards are a really underrated gift that will definitely be appreciated but aren't really given a lot," McCarthy said. You can purchase an Uber gift card online, so you can start giving out those free rides without wasting any time.
Does your boyfriend prefer to sleep in just an undershirt and some boxers? Men and women alike love a nice-looking set of pajamas because those high-quality, comfy PJs feel nice and keep you nice and toasty under the covers. "They're cute and useful. Get some pajamas so he can have some sweet dreams, thinking of you," Tulane University senior Hannah Elliot said. If he's a minimalist, you can go the traditional route of a shirt and flannels, or if you and your significant other like to pull some pranks on each other, buy the silliest onesie you can get your hand on. You can even go matching.
For all the music lovers out there, head to the local record store and hunt down an album that you know he will absolutely love. It can be one from his favorite band, maybe from a band that you both like or even just a song that means a lot to him and your relationship. "It's a physical memento of his favorite band. He can put it on his wall…and because it's super-hipstery," Tulane University senior Adelaide Basco said. The best part? You don't even need to have a record player; sometimes the aesthetic can satisfy as much as the music does.

Do you love epic gestures of romance? If so, consider buying a "night we met" star map that shows the way that the stars were aligned the moment that you two lovebirds laid eyes on each other. Not only can it look hella cute inside of your apartment, but looking at this unique gift also brings just a little bit more magic into your everyday life.

Pamper your boyfriend with a nice shaving kit filled with some extra razors, some shaving cream and anything else he might need to sculpt perfect facial hair. "It's a classical gift, it's adult and it looks really good in his bathroom, even if there's nothing else in his bathroom," Basco said. Whether he goes for the five o'clock shadow, the handlebar mustache or the mutton chop, make sure he has all the tools he needs to get the job done.
When I leave my apartment I make sure I have three things every single day: my phone, my notebook and a good pair of headphones to get me through the day. A solid pair of headphones can go a long way, so get some snazzy over–the–ears headphones for your boyfriend to rock out in the library. If you want to go a step further, grab some wireless headphones and introduce your boyfriend to the magic of Bluetooth technology.

Yes, it may seem cliché. Yes, it might seem a little lame. But if you want to tell your boyfriend that you cherish all the time that you've spent with him, nothing does it better than a small photo album of your greatest moments together. You can try and make a DIY scrapbook with a little extra effort, or you can head online to websites like Shutterfly and Google Photos to order a special-made photo book with that little extra professional touch.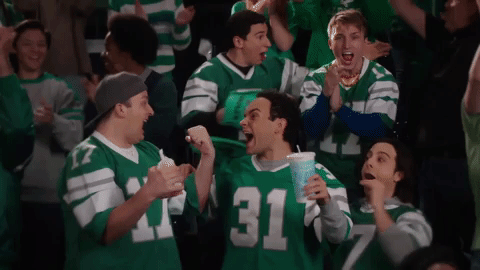 Is your man a die-hard sports fanatic? Probably. An opportunity to see his favorite basketball or football team is a perfect way to let him know you care… especially if you buy a ticket for yourself, as well. Nothing screams #relationship #goals more than pretending to know what's going on in the game and cursing at the ref along with your hunny. So take a seat, munch on some curly fries and pray that his team actually wins.
Price of Tickets: Dependent
Price of Ticket Holders: $22.50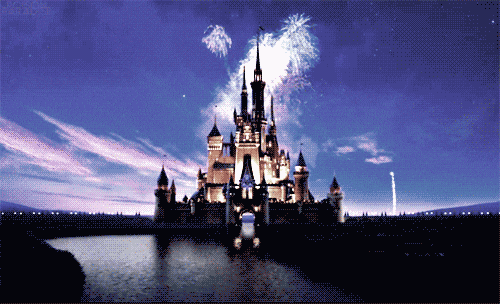 This gift is the perfect choice for the man who would rather watch Toy Story 3 over The Dark Knight or Die Hard. "A majority of the things on my Christmas list are actually Disney movies," Alrbight College sophomore Anthony Bucci said. "Because even though I'm tall and smart-mouthed, I'm still a little kid at heart." Your sweetheart may be tough and rugged on the outside, but we guarantee that a night of popcorn and old reruns of Wizards of Waverly Place is something even the most dauntless cannot resist. 
Price: $6.99/month
Equipped with a 40-hour battery life and premium playback, Beats headphones is a model present for both the multitasker and music-lover. "Normal earphones are alright and all, but Beats would be perfect because they're noise cancelling and better for FaceTime," Berkeley sophomore Jake Scigliano said. "Especially since my girlfriend and I are doing long distance, it would be awesome to have those to talk to her with." Perfect for plane rides, Facetimes and taking calls, Beats are sure to keep you and your partner in touch this holiday season. Nothing says "I love you" like making sure he can hear your voice loud and clear.
Price: $165.49
Looking to spoil your man silly this holiday season? A new television set would not only be a fancy addition to your boo's dorm, but also a fantastic date night idea. "This year I'm trying to get a 4K TV so I can watch movies and shows in a higher quality definition," University of Detroit Mercy student Derek Ghilardi said. Whether he's looking to watch the Eagles game at two in the afternoon or play some Fortnight at two in the morning, he's sure to think of you whenever he presses that power button. 
Price: $455.98
"Hey, Alexa, what's a practical yet creative gift to get my boyfriend for the holidays?" You're in luck – the answer is in the question! Perfect for parties, kickbacks, or date night, a new Alexa is sure to come in handy. What better way to embrace new technology (and your man in the process) than to take advantage of the hands-free smart speaker that everyone's talking about? 
Price: $19.99
It is no secret that men are impossible to shop for. But don't fret; even if you feel like all hope is lost, you can never go wrong with a good solid pair of shoes. "I can never think of anything I really want come Christmas time," Michigan University sophomore Charley Akers said. "In general I usually want stuff that's useful to me, like boots." Unless your honey attends school in an area that doesn't drop below 60 degrees, a pair of boots is the ultimate practical gift for this blustery time of year. 
Is your boo still stuck with headphones that are attached with a chord? Gross; those are so 2018. Keep him up with the times by replacing those fossils with a new, shiny pair of Airpods. Whether monogrammed with his/your initials or furnished with the new noise-cancelling feature, Airpods are the perfect gift for everyday use and can even add a flair the college boy's mundane attire. 
Price: $119.99
Seeing a basketball game in person is one thing, but the opportunity to participate in the action himself is too good for a college guy to pass up, even if it is virtually. "You know what I really want for Christmas? To spend some time with the people I love the most," University of Michigan student Ryan Baker said. "Those people definitely being my Fifa Ultimate team." Unless you're concerned about the video game taking up more room in his heart than you, Fifa is ideal for all sports-and-video-games-obsessed men.

Price: $29.99
Talk about practicality. Perfect for overnight stays and weekend trips home, a sturdy duffel bag is something that every guy in your life needs. When your guy says he wants something convenient, this is surely the gift to buy to make his holiday season as meaningful and rewarding as possible. You can even fill it with stocking stuffers, like boxers or deodorant, to make sure he has everything he needs when he comes to stay at your apartment.
Price: $28.99
Not only is the Nintendo Switch an amusing source of entertainment, but it is also a feasible way to immerse your man around campus in the video games he loves to play at home. Docked with an extended battery life and unique modes to adjust to his lifestyle, a Nintendo Switch is a meaningful gadget to make your boyfriend's Christmas special. 
Need even more? Scroll on for 10 more gifts your boyfriend won't stop raving about.
Written by Cherliz Cohen
When it comes to buying the best gifts for guys, it's almost impossible to find something they will genuinely like and use. What's worse is, when you ask them what they want, they will not give you a valid answer and simply will respond with "nothing." Girls need to put more thought into gifts whereas a guy can simply walk into a jewelry store (such as Pandora) and walk back out with something his girl will LOVE! That being said, the holiday and gift-giving season is coming up and you know what that means: almost time for Christmas and Hanukkah! And of course, Black Friday is also approaching, so you have the chance to save up for some of these gifts. We asked some college guys what they'd like to receive this holiday season and boy, did we get some interesting answers!
When it comes to buying clothes, stick to basic pieces you know he'll wear. For example, you cannot go wrong with shoes! We ran a poll on Instagram and found that sneakers such as Jordan 1's and Yeezy's were most suggested. You can find local resellers or visit sites like Stadium Goods and StockX. Big name shoe brands are SUPER in right now and you can never go wrong with this gift.
Price: $219.00-$399.99
If you spend as much time scrolling through Twitter as us, you've probably seen all the Play Station 5 console (PS5) memes. The PS, currently being resold for $1,000+, lies way out of all of our budgets. Like come on, we're college students! While we can't promise our boyfriends the newest consoles, we could always invest in a game for his current console. Try to find out what game he wants, or maybe even ask one of his friends! Your boyfriend will definitely love it.
We saw this gem on Tik Tok not too long ago! A site called "Skin It" offers custom skins for any type of controller. Whether your boyfriend has an Xbox or a PlayStation, you can make a custom skin with any photo of your choice. You can throw on a photo of yourself, a selfie of the two of you or even a photo of one of his favorite rappers! You're given full control, so work your magic girl. Maybe after you update his game controller skin, he'll let you update that skincare routine of his. A girl can dream, right?
While most men aren't as into clothes as girls are, you cannot go wrong with a hoodie! Since the pandemic began, many schools have completely locked down, making us take class in bed and in our sweats. So why not take the easy route? "Champion hoodies are the sh*t!" Brooklyn College sophomore Jacob Cohen said. A classic look, if the Champion price point is a bit too high for you, H&M and Nordstrom carry the most comfortable alternatives. Let's face it though, the hoodie may end up in your closet the following week. Let's keep both ourselves, and our boyfriends warm this season!
If your boyfriend has a car, this one's for you! Custom keychains come in all shapes, colors and sizes. Instead of shopping with large corporations, shop small businesses! You can find tons of cute customizable keychains on Etsy from numerous sellers. Whether you'd like to put a personalized message, your name or the coordinates of the place you met, he will love this personalized gift. Plus, he carries a little piece of you on his keyring everywhere he goes.
Your boyfriend already has a pair of AirPods? If so, there's no need to splurge hundreds of dollars on new ones. Instead, get him a customizable case to add some flair. Not only does this gift look classy, but it also protects the AirPods and makes them a little easier to find when misplaced. Besides, who wouldn't love one of these? You can even get yourself a matching one with his picture on yours, and your picture on his!
Making a handmade gift for your boyfriend saves money and has sentimental value! These pre-made memory boxes available across the internet make the DIY process quick and easy. You can find this box, or alternative versions of the box, on both Etsy or Amazon! All you have to do is build the box, as per the instructions, print out and tape photos of you and your bae. The box will leave your boyfriend speechless!
If you still find yourself unsure of what to get your boyfriend, gift cards make a great alternative gift. "We never know what we want as a gift," Cj Leonardo, a sophomore at St. John's University said. You can get one for his favorite restaurant, store or simply go with a Visa card. Pick one up at your local grocery store or pharmacy. These especially make the perfect gift if your boyfriend claims he doesn't want anything.
You've definitely seen these all over your Tik Tok for you page! If for some reason you haven't, let us fill you in. You can either by make it yourself or pay a seller on Etsy to create one for you. These Spotify inspired plaques will leave your boyfriend in awe! All you need is a photo of the two of you, your song and some craft supplies. Don't be afraid to make (or purchase) a matching one for yourself! Dozens of small businesses on Etsy are eager to start your order. Many offer a discount for purchasing more than one, so give yourself a holiday gift, too.
Saving the best for last, these ghost longboards have all the well-deserved hype. If your boyfriend has an interest in longboarding, this gift will be perfect. These customizable, see through and light up boards come in dozens of color options and designs. They can all be found on their site. It'd pretty much be impossible not to find the perfect fit for your boo!
*Updated August 13, 2016 with awesome products and links to get them.
*Updated on Tuesday, December 6, 2016 by Kristen Clevenson to include descriptions and additional gifts.
*Updated on Friday, December 6, 2017 by Macey Spensley to include gifts 11-21.
*Updated on December 19, 2018 by Susan Fanelli to include gifts 22-31.
*Updated November 26, 2019 by Sarah Hodgson to include gifts 32-41.
*Updated November 24, 2020 by Cherliz Cohen to include gifts 42-51.
*Updated on November 19, 2021 by Jillian Delaney to include more awesome products and links to get them.