The cat's out of the bag. You need to make some additions to your college life meow. What better way to do that than by adding some adorable cat items to your life? Check out these items that cat-crazed students want you to gift to that special someone, whether it's your boyfriend, girlfriend or even yourself. Let's be honest: We all could use more cats in our life.
Make your furry dreams come true with a cat themed dorm room: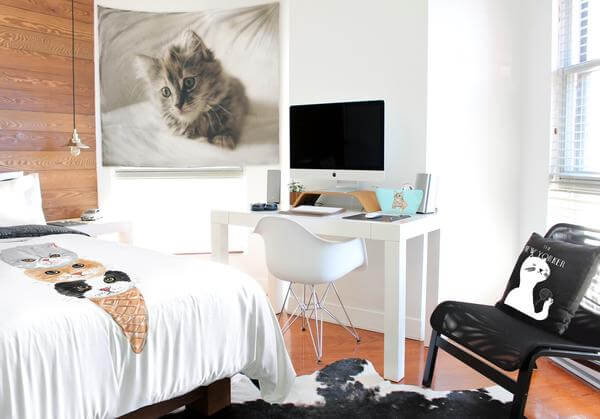 Check out these gifts for cat lovers puuurrfect to spruce up your life.
The quirky side of life comes with this new cat-themed style: The upside down cat and the upside down pocket. Offered by skating brand RipnDip, this must-have tee includes a pastel color and cat. What meow can you ask for? "RipnDip is honestly one of my favorite skate brands to date, especially because I love how they capture cats in such a hilarious way," said Farmingdale State senior Erik Ryan. This shirt helps you keep your fun and kooky side. Pair it purrrfectly with some cute jeans or comfy shorts.
For all cat enthusiasts, look no further than this super cute one piece that is a must-have for concerts at school. "My best friend and I wore these matching cat bodysuits to a concert at our college, and the compliments poured in," said University of Alabama freshman Cassi Galante. It serves as the ultimate gift for your music lovin' BFF, so gift it and even buy a matching one for yourself.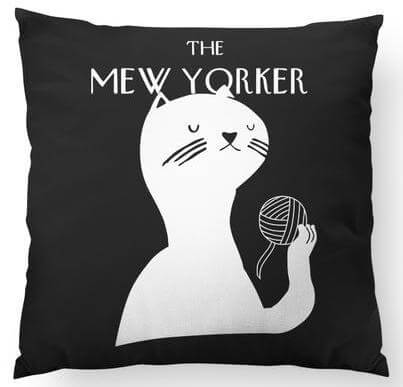 Not sure how to dress up your dorm or apartment? Missing your cat back home a little extra? This gorgeous throw pillow can help ease these troubles. "After I told my mom how much I missed our cats, she surprised me with this package to spruce up my bedding for my apartment. I'm obsessed," said University of South Carolina junior Kerin Cahill. If you're in need of a cat cuddle, this adorable throw pillow will help make those cat blues disappear.
Purrfect for helping you study and relax during midterms or finals, this affordable lamp will help you score that A you need in chemistry. The beautiful colors will accent your room wherever you put it. This stained glass lamp can double as the perfect gift for your or your friend's old-fashioned dorm.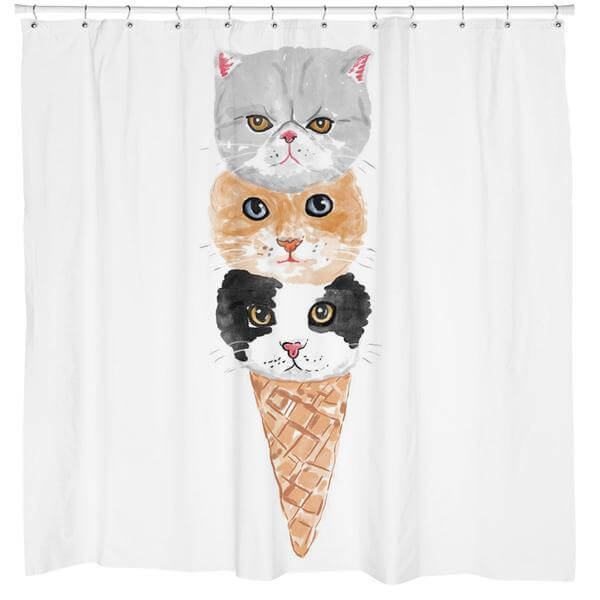 With just one look, you know this is a must have. All cat-lovers in need of a new shower curtain must buy this super cute piece. The curtains screams airy, light and cheerful. Also, it'll remind you of happy cats while combing that conditioner through. Oh, and don't forget your rubber ducky.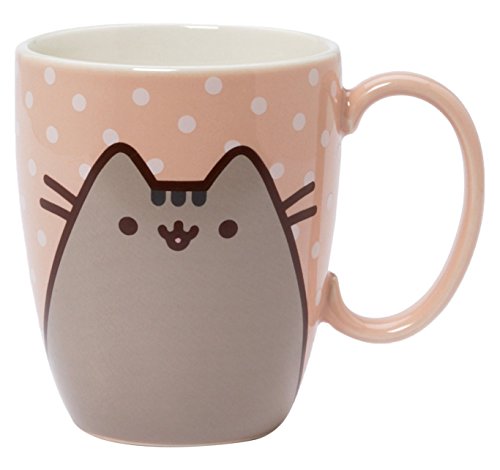 For all tea, coffee and cat lovers, this quality gift item has it all. This adorable mug may be the cutest thing on the planet and will certainly assist in sitting through that morning English class with an energetic smile. "It sounds silly, but every morning before class, I look forward to drinking my coffee out of this mug with kitty in hand," said Pennsylvania State University freshman Rebecca Poarch.
Feel like chillin' by the pool at school or tanning at the beach? These terry towels invite all cat enthusiasts to relax, get their tan on and take a dip in the water. "My boyfriend and I had a getaway beach day as a reward for post-finals week. I'm so happy I had this towel to sit back and relax on," said University of Southern California senior Jennifer Nguyen. This large towel embodies cat-tastic vibes, and you can even use it for a picnic. Sounds like a win-win to me.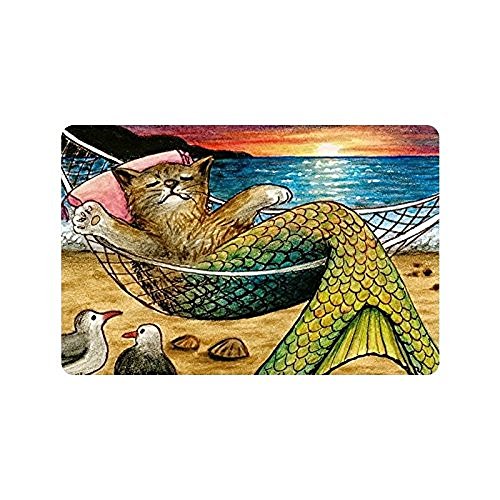 Spice up that gloomy, dull dorm of yours with this vibrant cat rug. Bring to life the floor of your room, bathroom or outside door to welcome all guests. With this, you can remind visitors just how much you love cats. Beyond that, a colorful rug may be just what your room needs to make it Insta-worthy. Why not include cats with that?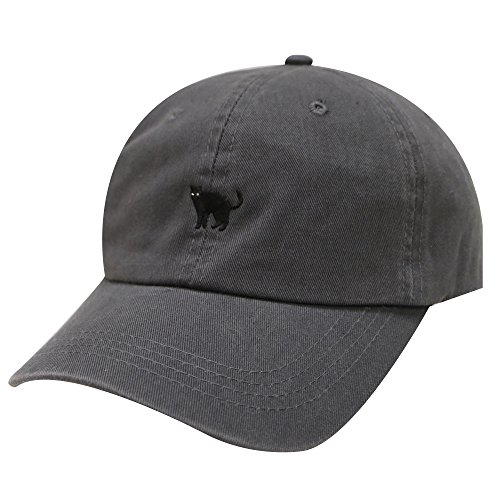 Some new headwear to add to your college wardrobe meows your name. Check out this cat themed hat with options galore; you have the chance to pick from nine different colors to suit you and your style. This unisex hat may double as the perfect gift for your girlfriend or boyfriend in any season. Wear it to any social event, such as college game day or a night out with friends.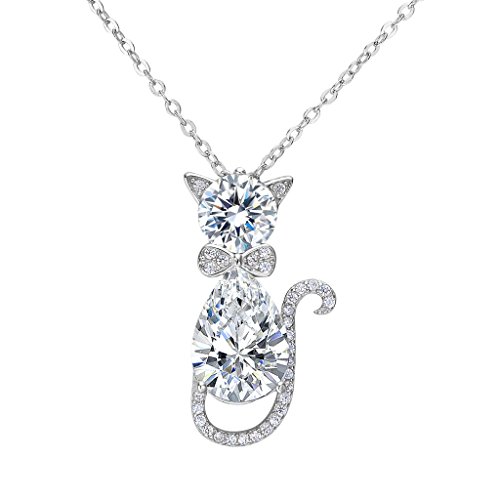 Regardless of occasion, this kitty kat pendant necklace serves as the puuurfect gift. From casual clothes to a formal date night dress, you can totally pair this necklace with just about anything. "I'm a cat lover, and when my friend gifted me this for my birthday, I was ecstatic. I haven't taken it off [since]," said FSU junior Mia Granade. That special someone awaits this stunning necklace, so go out and get her feline some type of way. Best part? It's only $22.99.
Why We Love Cats More than Anything
Cute, cuddly, fur balls—how could you not be cat crazed? When it comes to finals, internships or terrible roommates, a good old fashioned furry snuggle puddle always makes everything better.
1. Cats make perfect best friends
"I've never been a cat person, but once my parents brought home fluffy furball Mimi, I never wanted to leave her. Going away to school meant I had to leave my best friend behind," said Florida State University freshman Taylor Staut.
2. They're sweet AF
"I think what gets me the most is when my cat cozies into my lap and slowly rubs his face on me. It literally makes my day," said Fashion Institute of Technology freshman Caroline Duffy.
3. They're basically college students
"I think what I love most about my cat is how similar we are. We have the same sleep pattern, we're particular about who we hang out with and we even kind of look alike. So it's safe to say I'm a fan of my college cat," said Cornell University junior Tara Tardino.
4. They make great cuddle buddies
"Even though my cats take a lot of work to take care of, they're always there for me to cuddle at the end of the day for every bad test grade or breakup," said University of Miami junior Nicole Mahin.
5. They'll watch your favorite Netflix shows with you
"What I love most about my cat is how we have such similar TV habits. He and I have the same humor, so you could say he's my spirit animal," said Johnson and Wales University freshman Nicole Giampietro.
Still looking for a paw-sitively purrfect gift to celebrate National Cat Day? Check out more claw-some gifts for cat lovers everywhere.
Written by Mariya Khan.
Gift yourself some motivation while sitting at your desk trying to cram for your bio exam. Seeing a calendar full of adorable cats will make any study session feel 100 times better. "It would make me feel cuddly and warm inside looking at it," said George Washington University junior and cat-owner Caitlin Shaffer. Sometimes you need pawsitively adorable kittens to remind you that you're not a dead soul on the inside.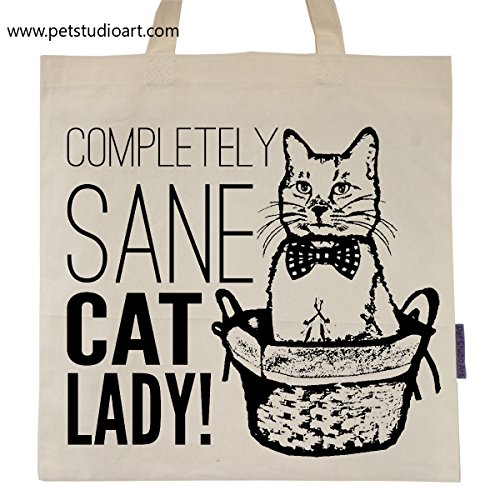 How can you cement your cat-loving status if no one else can see it? "Something like a tote bag tells people that you love cats," said GWU junior Alissar Abbouchi. "It always makes me laugh whenever I see someone carrying one on the Metro." Celebrate your cat lady status out loud and proud while at the airport, store or class.
Everyone considers coloring books as the ultimate relaxation tool whenever you're feline stressed. Take your "Treat Yo' Self" to the next level by coloring in the fur and eyes of an adorable Scottish Fold kitten or a Maine Coon. Bonus points if you work on this coloring book while sitting beside your actual pet cat or other cat-themed products.
Pick a headband that you can wear beyond Halloween season. Make this hair staple a super fun way to establish yourself as a cat lover in public. Maybe when while sitting on the shuttle bus, another cat lover will spot you and you'll both have a great cat-loving friendship.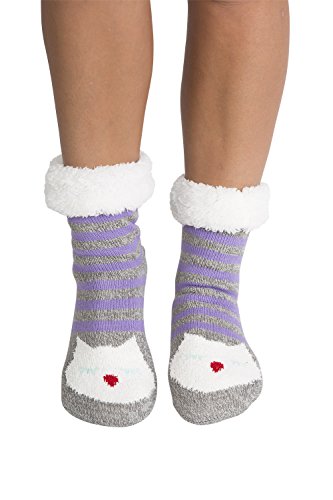 Feel cozy, warm and cuddly like any cat chilling at home. "I would love to walk around the house in some comfy cat socks," said University of Maryland junior and cat-owner Lubna Barakat. "My cat would probably go crazy over them though. She'd see them and start pawing at them." We're all for bonding moments with pet cats.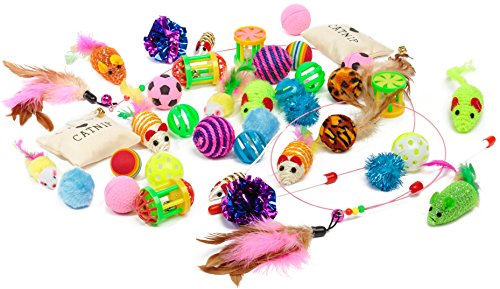 Toys automatically let your cat know that they have a loving, pawsome human in his or her life. "My cat will get crazy around catnip – wild bulging eyes and dashing to and fro," said Shaffer. "She likes toys with a ball inside. She'll wait for someone to stick it into a door crack so she can jump up and get it." Make yourself seem like the coolest cat-owner around.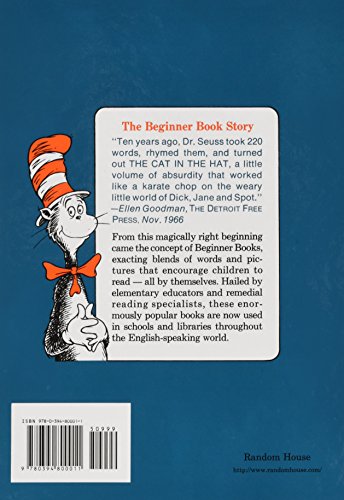 Ah, the Cat in the Hat. Maybe this adorable children's book (and movie) was your first foray into the cat-lovers world. Relive those precious childhood memories, especially during rough moments in the semester. Who knows, maybe the Cat in the Hat will visit you on a boring, sad day like the kids in the book to whisk you away from a terrible semester.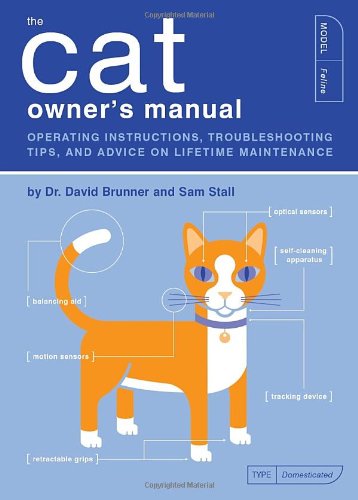 Know anyone getting a cat for the first time? Time to pull on your thinking cat. It's one thing to be a lifelong cat lover with no actual pet cats. It's a whole different ball game, however, actually owning a real-life cat. Because we imagine that when your cat is pooping all over your rugs and scratching your curtains you'll need something to help you survive.
Time to some cat-titude, middle school style. "I loved Hello Kitty when I was little," said Abbouchi. "I probably had a lot of stuff with Hello Kitty on it. I have other cat stuff now though." If you don't want to show off your cat loving lifestyle in public, go for something that will let you show off your cat-loving persona in the comfort of your room. Lounging is what cats and cat lovers do best, right?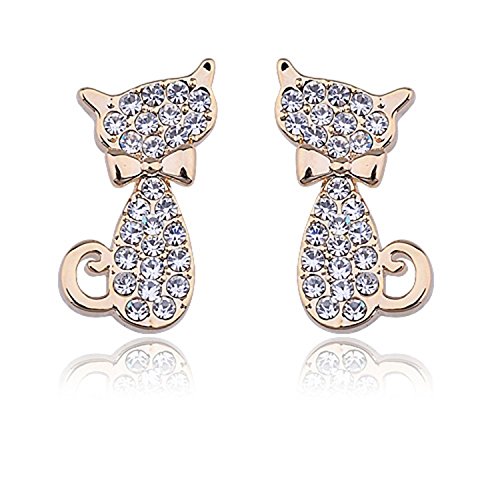 Show the world that you're a proud cat lady all day, every day. "I think earrings would be cute," said Barakat. "I could wear it with a lot of stuff." If you actually want to be an elegant cat lady, go for some nicer earrings that maybe have just cat ears. If you don't feel like being so subtle, go for some actual cat-shaped earrings.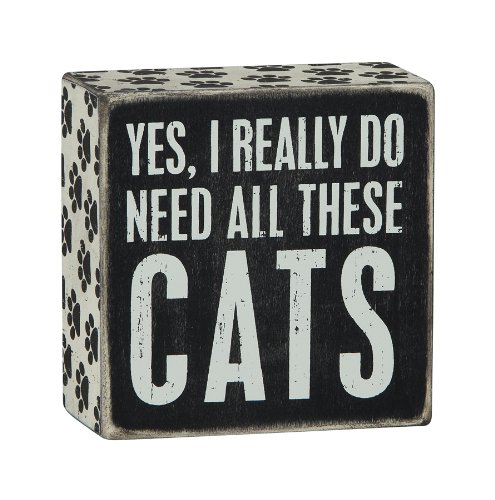 As always, sprinkle your dorm room with little home décor details that will constantly remind your roommate of your cat lady status. Who knows, eventually it might even turn your roommate into a cat lady as well.
Still looking for the perfect cat themed gift? We've got you covered.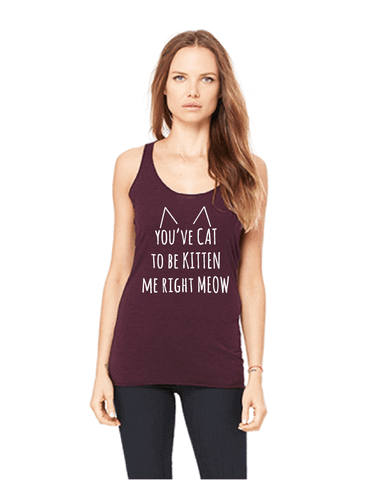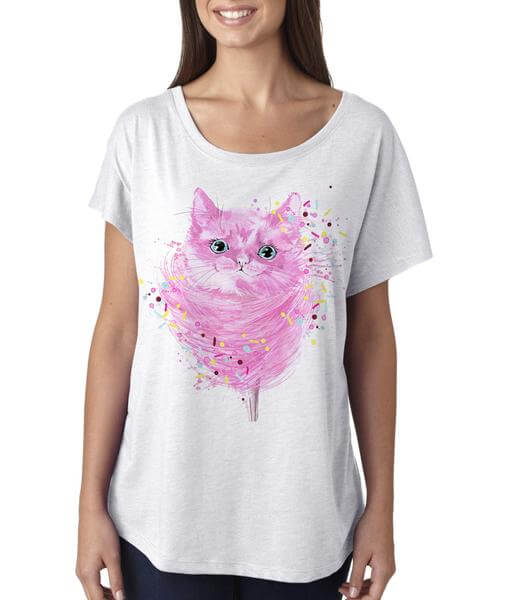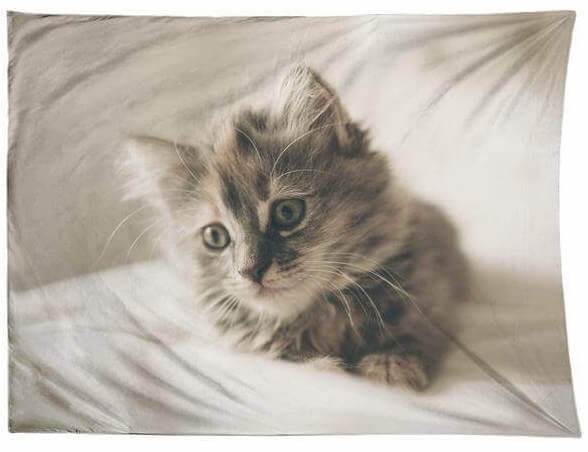 *Updated on October 27, 2017 by Mariya Khan to include cat gifts 11-21.