Best friend gifts can be tricky. But our DIY birthday gifts for your best friend are always a hit.
In fact, we asked best friends exactly what BFF gifts they want.
Getting the perfect gifts for your best friends is easy!
Before we jump into our DIY list, here are some quick and easy best friend gifts that she will absolutely love. Or create your own college care packages.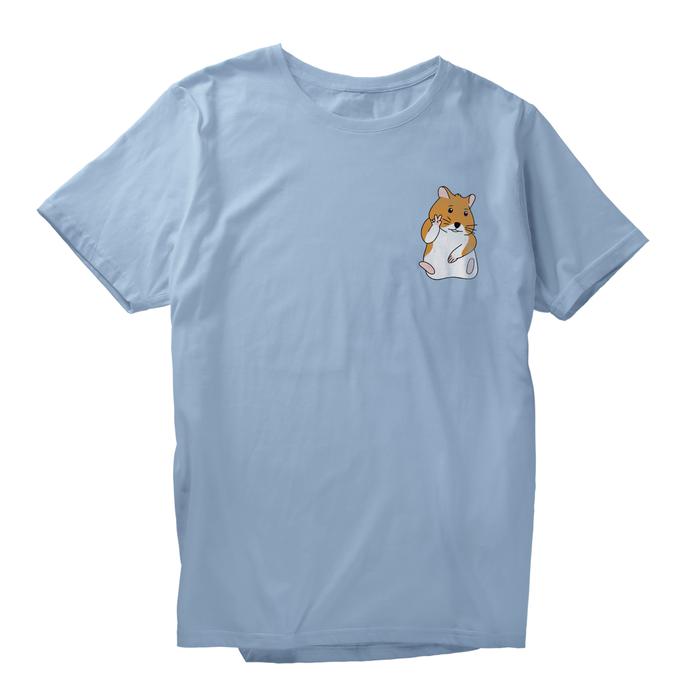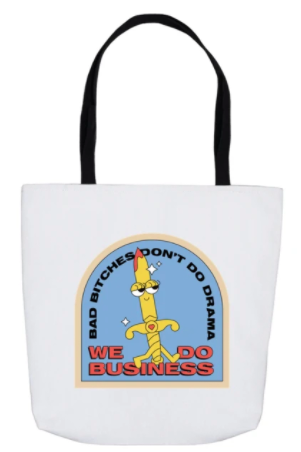 On a typical Friday night you and your BFF—aka best friend in the whole world—order takeout and watch reruns of Parks and Rec. You know everything from her favorite color to her hopes and dreams. But every holiday season and birthday it's not uncommon to be hit with the sudden thought, "Oh my god…what should I get her?"
In the next moment her boyfriend calls frantic, drawing a blank on what to buy her, too. Send him off to find a gift his girlfriend will actually want so you can go back to your own gift search.
Instead of spending hours at the mall in search for the perfect gifts for your best friend consider DIY. Our guide to DIY best friend birthday gifts will help you from stressing out. Instead you'll only have to stress out about finals. Oh, wow, did I scare you there? Sorry about that.
DIY birthday gifts and best friends gifts can be fun. DIY or not, you will feel excited about your gift search with our helpful list.
Top 10 DIY Birthday and Christmas Gifts for your Best Friends
1."Open when…" Letters
You may have seen these DIY letters on Tumblr and Pinterest. They're normally described as a gift for a boyfriend/girlfriend, but would also work perfectly for BFF gifts. "Honestly a card means so much to me. The words in a card hold more value to me than a gift," said Temple University sophomore Tjjani Bullock.
The concept is that you write a letter for situations such as "open when you need to laugh" or "open when you feel sad." The collection of letters and the memories within prove more memorable than a gift card.
All you need are some envelopes, pretty stationary and anything else you have laying around your house (colored pencils, markers, glitter, stickers, etc.) Feel free to decorate the envelopes as well to give a more personal touch. Not sure what to get your best friend for her birthday? Open when letters are a hit!
Prep Time: 1-2 hours
2. BFF Care Package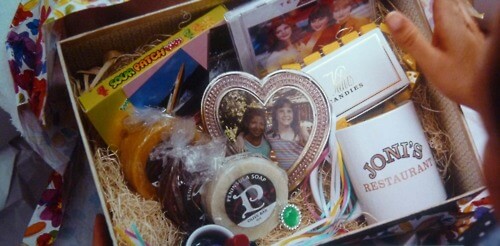 Community College of Philadelphia junior Tabria Montgomery said, "I would want [my BFF] to get me something very sentimental that represents our friendship." Cue the happy tears.
You might remember seeing this on Bridesmaids when Annie gave her BFF Lillian a decorated box filled with her favorite things. Lillian's face lit up and it was easy to tell that the gift meant a lot to her…that is until Helen gave her tickets to Paris. Who needs Paris when you have a box filled with all the things you love? BFF Care Packages are the ultimate DIY best friend gifts. 
All you need is a plain cardboard box (make sure you decorate it with pictures of the two of you) and a bunch of your BFF's favorite—think candy, CDs (yes, people still listen to them), photos, etc. Get creative.
Cost: $15-$20
Prep Time: 30 min-1 hour
3. BFF Scrapbook
Contrary to popular belief, scrapbooking isn't just for middle-aged cat ladies. Even you, the average college student, can take it up, especially when it comes to gifts for your best friends.
Head to your nearest craft store and pick up scrapbook materials (paper, stickers, glue, etc.) and you're good to go. You can never go wrong with pictures of you and your BFF through the years. To make things more exciting, you can also include screenshots of funny texts you've sent to each other, movie and concert ticket stubs and anything else that makes your friendship special.Yes, this definitely includes those embarrassing pictures of your drunk, dad-like dance moves.
Prep Time: 1-2 hours
4. Infinity Scarf
Staying warm in winter is a must. Sure, you could make a quick run to the store and pick up a scarf for your BFF but think how much more your best friend will appreciate a handmade creation. The infinity scarf is really trendy right now and can be worn in so many different ways.
All you need is a crotchet hook and yarn (pick a color your BFF likes). Don't worry if you've never crotched anything before – as the video shows, it's not that difficult.
Cost: $20-$30
Prep Time: 1-2 hours
Or you could always ditch the crotchet needles and go with the most snuggly, delicious pair of socks you've ever sunk your feet into for those cold winter days. And you know your BFF will love them. "I usually just want the simplest gifts like fuzzy socks or anything soft and comfy," said Indiana University freshman Rachel Ong.
Tipi Toe 6-Pairs Pastel Colors Soft Fuzzy Socks: $14.99
For more gift ideas, check out gifts girls actually want and gifts guys actually want.
5. Personalized Sharpie Mug
Coffee is basically everybody's BFF so what could be better than drinking it out of a personalized mug? Nothing. Your best friend will love this DIY birthday gift. All you need is a plain white mug (check out the dollar store) and oil based sharpies. Make sure the sharpies are oil based; otherwise, the colors will fade when you wash the mug.
You can even make yourself a matching BFF mug so when Monday morning rolls around you can take a selfie for Instagram. #twinning
Cost: $10-$15
Prep time: 1 hour
6. Spa in a Jar
With our busy lives, it's often hard to find time for ourselves and your BFF is no exception. This perfect "me time" gift is so easy to put together.
Simply get a large mason jar and fill it with health/beauty minis like body lotion, nail polish and bath bombs. Your best friend will thank you for giving her an excuse to pamper herself on her birthday. She might even share some facial scrub.
Cost: $5-$10
Prep Time: 20-30 minutes
7. Cookies in a Jar
You can never go wrong with cookies. Instead of buying those prepackaged holiday cookie tins, put together this jar that layers the dry ingredients to make cookies.
Find a recipe for your BFF's favorite cookies and layer the dry ingredients into a jar. Feel free to invite yourself over and make the cookies together. Quality time baking is like best friend gifts on steroids. You get to hang out with your friend and eat deliciousness. It's a win-win.
Cost: $5-$10
Prep Time: 30 minutes
Nothing says you're fancy and sophisticated like monogrammed wall art and your BFF is definitely both of these things (most of the time). Let everyone know it by making her this beautiful wall art, which consists of three things: a frame, scrapbook paper and letter cut-outs which you can find at craft stores.
University of Connecticut junior said the ultimate DIY gift she would want is painted letters of her sorority, Alpha Epsilon Phi. If your BFF wears her Greek letters loud and proud, you can DIY those instead of her initials.
If you're really not sure what to get your best friend for her birthday, this DIY gift is clutch. Who knew class was so cheap? #winning
Cost: $20-$25
Prep Time: 30-45 minutes
9. Decorative Pillow
Who doesn't love sleep? No one. Make your BFF silently thank you each night before she drifts off to sleep by making her this cute pillow for her birthday or the holidays.
Get fabric, stencils and craft markers before following a simple sewing tutorial. What you write on the pillow is completely up to you, it could be her name, a joke or those cheesy One Direction lyrics she loves.
Cost: $25-$30
Prep Time: 1-2 hours
If you don't have time to decorate one, go with a throw pillow that represents your best friend's motto for life.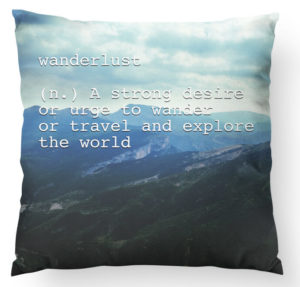 10. Fancy Friendship Bracelets
You can never go wrong with a friendship bracelet. Columbia State Community College student Emily Larocque said, "Hand made jewelry is cool, cause you know someone really put time and effort into it." These are perfect as far as best friend gifts go.
While tying and knotting may take you back to summer camp days, these bracelets get a much-needed update with the use of chain instead of string and rhinestone beads.
Friendship bracelets are a stylish way to proclaim your friendship to others.
Cost: $10
Prep Time: 30 minutes
Still not sure what to get your best friend for her birthday?
If all else fails when it comes to gifts for best friends, we've got you covered. You are a sweet and thoughtful best friend for finding a t-shirt that is perfect for just about every situation—from class to a hot study date. These college tees say adorakable and the perfect best friend gift all wrapped in one.
Need more Best Friend Birthday Gifts?
Remember that night you sang "Don't stop believing" all the way home from the bars? Or maybe your best friend is cat-obsessed. Your best friend deserves these shirts.
11. Drunk Corgi Tee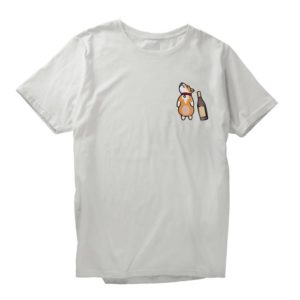 12. Yikes Sticker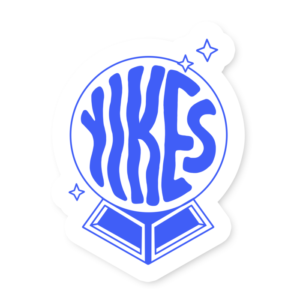 13. Mountains at Sunset Tapestry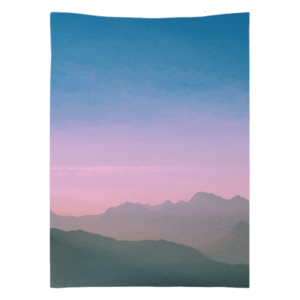 At the end of the day, your best friend will love you no matter what you get her. Our best friend gifts are just a guide to get your thoughtful ideas going.
Hopefully you find the perfect gifts for your best friends with our help. Remember, it's the thought that counts. And it's your incredible friendship that counts the most.
Need even more ideas and best friend gifts?
Picture this: you're standing in the middle of Target with a pair of socks in one hand and a bottle of shampoo in the other frantically trying to decide between the two for what to get your best friend for her birthday. She like socks, right? But she also uses shampoo, too?
While you and your bestie may be able to finish each other's sentences, trying to find the perfect gifts for best friends is a whole other story. Avoid the holiday stress—here's a list of gifts ideas for every BFF that doesn't include another pair of fuzzy socks or Pantene shampoo.
14. For your hipster friend: A punny sweatshirt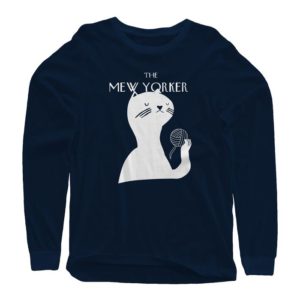 Mew Yorker Long Sleeve: $28.98
Is your friend an avid reader? Is she a clever cat? Combine all her interests into one with a Mew Yorker long sleeve.
15. For your sporty friend: Work-out clothes
Nike Women's Meteor Tempo Shorts: $35
Not all of us can sport lululemon leggings on the reg' with bank account balances lower than you when the club plays "Closer." Help your fitness-obsessed friend out and buy them some cute workout clothes. You don't have to spend a ridiculous amount of money either because trendy Nike running shorts only cost around $25. Make sure you clarify that you are not implying that your friend needs to start working out more—that could foster a very awkward conversation.
16. For your artsy friend: Adult coloring book
An Inky Treasure Hunt and Coloring Book: $9.84
Time to throw it back to your beloved childhood days of coloring for hours without a worry in the world. Now, unfortunately you're an adult with real problems like laundry, finals and frat boys. If your friend is artistically inclined, or just in need of a little de-stresser, an adult coloring book is the perfect gift to transport her back to those care-free.
17. For your smart friend: Designed brain laptop cover
Left and Right Brain Hard Cover for MacBook Air: $14.99
"My BFF and roommate is a Psychology major and I'm looking into getting her a cool Skin-It for her laptop that displays the difference between the left and right brain," said Kirstin Redfield a senior at Florida State University.
This one goes out to your best friend who spends every Friday night of the semester buried in her textbooks, but it's worth it when she scores that 4.0 GPA. Make even her Netflix binges educational with a laptop case that's both sturdy and informative.
18. For your Yogi friend: Book on Meditation
Meditation for Beginners: $8.97
This book on meditation is perfect for your rave going, hula-hooping, yoga-obsessed bestie. It takes you through meditation as a beginner and serves as a practical gift that your friend can actually use in their daily life.
"Right now my best friend is really into the practice of mindfulness, so I found a great book that offers tips and exercises people can use to center themselves and find peace wherever they are, regardless of the situation and it also has space to self-reflect and journal," Florida State University senior Ashlie Head said. Namaste.
19. For your nerdy friend: Stethoscope
3M Littmann Lightweight II S.E. Stethoscope: $37.32
When you get a little older, sometimes a practical gift is desired more than a material gift. I mean, how clutch is it to get someone else to pay for something that you actually need? For your friends heading off to law school or med school after graduation, how about a gift they could use in their future career? Like a stethoscope, brief case or even a cute blazer for all their looming interviews.
20. For your coffee-addict friend: BFF Coffee Mug
You're my person mug: $11.99
She's the Cristina to your Meredith, and the Serena to your Blair, tell her "she's your person" with this trendy coffee mug. Your best friend probably loves coffee more than she loves you (just kidding), but this gift still will make her your favorite this holiday season.
21. For your sweet (or equally broke) friend: Time
Your friend's birthday is around the corner, but your budget's looking a little tight, so why not gift them with your presence? All jokes aside, quality time often trumps an expensive gift, and taking the time out of your hectic college schedule to hang out with your friend can mean a lot. Especially if you make an effort to do something with your friend that they enjoy, like taking them on a hike, going out to dinner at their favorite restaurant or binge watching Gilmore Girls while you share a tub of Ben & Jerry's.
"The best gift [my friends] could give me is simply their presence," University of Florida junior Brad Pace said. "Our friend group is fragmented these days with some people at UF, Duke…active duty military…Our breaks hardly ever sync up. This holiday break…most of us will be in the same place at the same time…we've decided to all go camping as a throwback to our days a Boy Scouts." Even just a couple hours can go a long way and often be more memorable than a material gift.
22. Crystals
Healing Crystal Wands: $18.88
"I like receiving crystals or rocks as gift not just because I'm one of 'those' people but because usually the giver of the gift has to think about the powers of the crystal and what the receiver needs," said University of Vermont sophomore Cai Shapiro. "The whole thing is a really thoughtful process and I like that."
23. A picture frame of you + your BFF 
Kate Spade New York Gold Glitter 5″ x 7″ Picture Frame: $49.95
Make your mark in your BFF's dorm room. If you go to college hours apart, your roomies' new college squad will know who her day one is. And if you go to the same college, her roomie will know who gets unlimited access to BFF sleepovers. "The ultimate DIY gift I received was probably a picture frame with my friend and I in the frame," said Bullock.
24. A onesie, any onesie
Koveinc Sleepsuit Pajamas Costume Cosplay Homewear Lounge Wear Black: $35.99
You know your BFF better than anyone. "My best friend bought me a Batman onesie last Christmas and I was beyond happy about it. Batman has been my favorite superhero since I was six years old," said University of West Florida sophomore Baylee Merritt. Let her reminisce on her childhood on a cold winter night with a onesie.
25. Matching necklaces
Kate Spade Pendant Necklace: $58
Treat yo self while treating your BFF to her favorite new necklace. Being long distance with your BFF sucks, but matching necklaces reminds your BFF she can call on you for anything. "I will definitely get my close friend a heart locket necklace, because we'll have each other whereever we go," said Temple University sophomore Sally Sagnia. Pro tip: Matching necklaces make for adorable Insta pics.
26. Merch from her favorite show
Plush Throw, Christmas Lights Alphabet From Stranger Things: $32.99
In a world of tens, treat your BFF like an eleven. Yes, that means buying her Stranger Things merch or whatever show she obsesses over daily. "I would give to my friend… any kind of merchandise from their favorite movie or tv show," said Temple University senior Elizabeth Siegel. "I always think those are the perfect gifts."
27. A new memory
You've been with your BFF for all of his firsts: first relationship, first breakup, first college party. Keep the firsts going and make a new memory with your BFF. "For my birthday this year my best friend got us tickets to a Badger Hockey game," said University of Wisconsin-Stevens Point senior Nicole Sullivan. "It was fun that it was something we could do together." Take your BFF to a sports game or even try a mud run.
Love the idea of a DIY gift for your BFF? Check out what DIY gifts your BFF actually wants
28. Shadow box
Shadowbox Gallery Wood Frames: $39.99
University of Virginia second year Courtney Peters said, "One of the most thoughtful gifts I ever got from a friend was a graduation gift. My friend printed out all of these pictures we had together and put them in a wooden box that he carved himself. I could tell how much time and thought went into making the gift. It was really touching."
29. A surprise party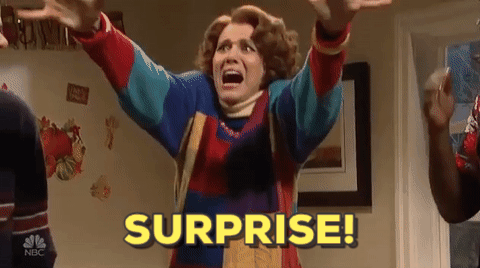 Position your camera perfectly to get the genuine surprised face your BFF will make when she walks into a room of her favorite people on her birthday. Planning your own birthday can get stressful. Convince your BFF to go out to a quiet dinner and then prep her big party so she doesn't need to break a sweat.
30. Homemade sugar scrub

Lush Sugar Plum Fairy Lip Scrub: $21.99
DIY sugar scrubs take a few minutes to make and a few ingredients out of your kitchen. But it'll let your BFF pamper herself after a long day running around campus. "I'd probably want to receive a homemade sugar scrub because they smell good and they're useful," said Sullivan.
If you can't manage to get ahold of the ingredients in time to make your scrub, you can never go wrong with Lush Cosmetics. Their products are made fresh anyway so it's technically DIY…
31. Bookends
Urban Trends Ceramic Alphabet Sculpture "@&" Bookend : $28.92
Give your BFF's book the TLC they need. Merritt said, "I saw some really cute bookends on Pinterest that I thought about making for my best friend because we're both huge book worms and I love crafting." You can make bookends out of basically anything as long as you attach it to a solid block that'll stop the books from falling. Paint a figurine of her favorite animal a chic color like black or gold and superglue it to an L-shaped block. Or use geometric shapes for a cleaner look.
32. Wall decor to show off your whole squad
DIY Picture Frames Collage Set, White: $19.99
Print pictures of your favorite memories and let your BFF do the decorating. Larocque said, "Brenda gave me a bunch of photos from throughout the year. It was all pictures of our friend group. I was able to hang them and stick them on my wall." Tabria also said she'd want a photo collage of moments shared with her friends and family to hang on the wall. "I'm a very family-oriented person, so I would like something that reminds me of my loved ones."
33. A painting by YOU
U.S. Art Supply 21-Piece Acrylic Painting Table Easel Set: $27.96
Ong said, "The best DIY gift I received was a painting made by one of my best friends for my 18th birthday. It was meaningful to be because there was a quote on the painting that really reflected what I was experiencing."
34. A timeline of your friendship
Fabric Memory/Memo Photo Bulletin Board: $27.99
You met on the first day of kindergarten, graduated high school together, but now, you're headed to different colleges. Your friendship can and will survive the distance, but reminding your BFF of all your time together will keep you close. University of California, Los Angeles second year Kayla Shroeder said the best DIY gift she received was a photo board of pictures of her and her BFF growing up.
35. A knit blanket
Crochet Mermaid Blanket for Adult: $13.85
"When I was going away to college my friend made me a blanket. I loved it because she personally made it herself and it was one of my favorite designs, Hello Kitty," said Eastern Illinois University senior Danielle Kappel.
Ten More DIY gifts for your BFF
Written by Rose Destra
Want to get even more creative with gifts? You don't need crazy crafting skills to pull these off and the supplies are mostly found at a quick AC Moore run. Show your BFF how much she means to you with a one-of-a-kind gift. Whether you're DIY-ing for a birthday, going away, housewarming or congratulations, these one-of-a-kind and totally post-worthy gifts will have them all up in their feels.
Pins are the accessory to have on your backpacks, jean jackets or anything you can stick one to. If you want a professional look and plan to make a lot, invest in a button maker. But all you need is a pack of clear plastic buttons and a design to insert into them. Print out a small picture of you and your BFF, their dog, a meme or anything that makes them smile and voilà. Your BFF will gladly stick with you after giving them this gift.
37. Disposable camera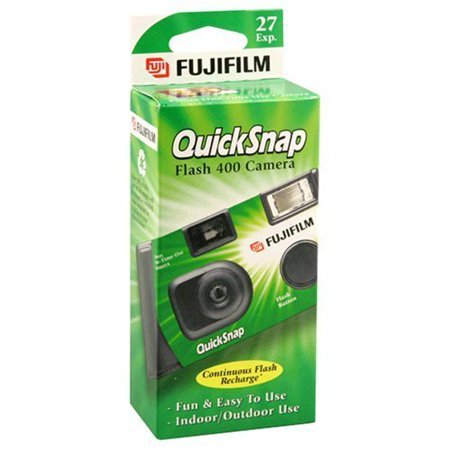 Say goodbye to polaroids and welcome back to disposable cameras. With this, she won't need to filter her pics to look like it came from the 90s. The grainy style of a 35mm pictures give off a vintage-y vibe that says good times. Take this on your summer adventures together to festivals and the beach to snap candid moments. Because you can only snap the pic once, it's even more exciting to see how they come out in the end.
For the creative gal in your group, a bullet journal and pens make a great gift. These can be used for anything from daily reminders, inspirational quotes or simply her grocery list. "I like this better than an agenda because you can be more creative with it," Rowan University senior Whitney Smith said. There are tons of videos on how to organize and decorate pages so she'll have hours of fun drawing. Adding in a pack of nice colorful pens also inspires creativity. Let her express herself in doodles and lists that inspire her beautiful mind.
39. Drink and chaser set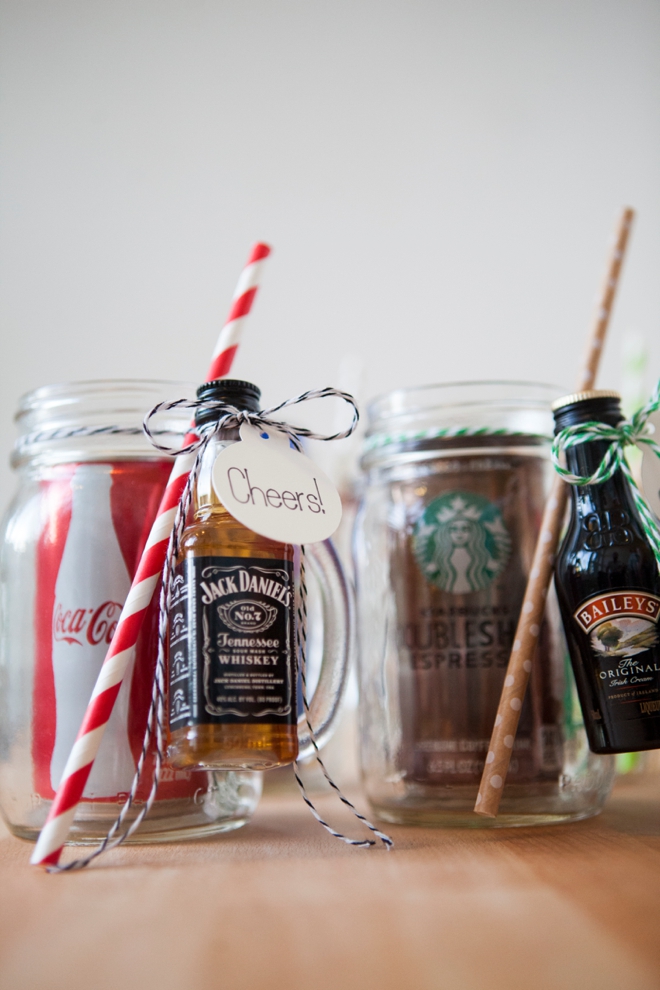 This makes a perfect gift for a 21st birthday. Buy mini 50ml bottles of liquor and tie a can of the chaser with it. Jack Daniels and Coke, pineapple juice and Malibu and tequila with lime are a few options. To drink responsibly, you can throw a mini water bottle in the set. This cute two-in-one gift may be used right away, but will be enjoyed nonetheless. Plus these duos represent you and your BFF—better together.
40. Painted mason jar mug
Mason jars are a crafter's go-to and they're super useful in literally any situation. Find one with a handle and turn it into a quirky cup for your BFF. When stenciling and coloring your jar, make sure your utensils are made for glass, such as an oil-based paint marker. You can even find dishwasher-safe ones to ensure your design survives a wash cycle. Your BFF will be sipping tea out of this for a long time.
41. Personalized Guess Who Game
Bring back this childhood game and revamp it to your friend's liking. Swap out the original character cards for celebs you both love. All you need is the game and some glue. Compile a list of 24 people she loves but make sure there is a good balance of physical features because you still don't want to make the guesses obvious. Find their pics online and resize them to match that of the card's. After printing three sets of them out (two for each board and one for the cards), glue the pics to another layer of paper so they're not see-through from the back. You can also spray paint the color of the board if you want a classier look. Then pop the pics in the game board and voila—her personalized game is ready. "It's one of my favorite gifts ever because it is so personalized and the fact that my friend took the time to actually create something and DIY such a thoughtful thing to me was so special. Also because it was a combination of my two favorite things, celebrities and board games," Montclair State University senior Sam Easterday said.You'll have hours of fun asking, "Has your person ever been to jail?" "Is your person bald?" and "Is your person on TV?"
42. Garden in a jar
Balance her room out with a pop of nature. DIY garden jars not only look cute, but they bring a bit of magic to a room. "I like taking care of things and plants bring a sense of nature to my space," Rowan University senior Jessica Golden said. It's up to you to decide whether to add real soil and plants to the jar or to make it everlasting with fake accents. Start off by pouring a layer of soil in the jar until midway. From here, sprinkle some moss and small rocks on top. Decorate these in any way you like. You can also incorporate her favorite colors in the plants. If you want to be extra, find mini figurines like gnomes and mushrooms to put inside. The outside of the jar can also be painted or tied with a ribbon. To transform this to a hanging piece, use an open glass terrarium. Every time she see it, she's reminded of the peace from outdoors.
43. Matching popsockets
If you have a clumsy BFF who's always dropping her phone, get her a popsocket to stick on the back of her phone. You can customize one by heading to their website and creating your own design. Does she have her own business? Put her logo on the socket. What's her favorite meme? Kermit would make her laugh every time she saw it. Got bitmojis? Find a perfect one with both of your characters on it. "I got the idea from looking at my boyfriend's and my bitmojis and I found out I can put it on a popsocket. We both like popsockets and ours were already falling apart so I got two for both of use," Camden County College junior Anna Destra said. This makes a fun way to switch up her phone and reminds her of you when she pops it up.
44. DIY card
There's nothing better than seeing the effort someone put into a gift, even down to the card. Let's face it, store-bought cards are easy to get, and the excitement fades away as soon as we read them. Making a card means just as much as the message you wrote inside it. You don't have to be a great artist or have a fancy design program to design it. Buy a pack of plain colored cards from the store and add whatever you like. Go all out with supplies like stickers, washi tape, markers and ribbon. Just like a proud parent, she'll cherish your card forever.
45. Candle
Who needs a $25 BBW candle when you can create multiple for half the price? The supplies you need include: wax, wick, color, scent, container, thermometer and a pot. Place the wax into a heated pot and wait until it melted to its listed melting point. Meanwhile, cut the wick to the size of your container and stick it to the bottom of it. When it's melted, put in the color and scent then pour it into the container and wait until cooled. She'll instantly want to relax with a bubble bath with this.
Nothing else screams best friend forever than a homemade gift done by yourself. For any holiday out of the year including birthdays, DIY's add a personalized sentiment that can outshine any other gift. Check out below a list of fun and meaningful gifts to make your BFF.
Still haven't found the perfect gift for your BFF? Check out 10 more gift ideas to take you from BFF to BFFL.
Written by Kalyn Womack
46. Affirmation Jar
College impacts our positivity when things get stressful. A great gift to lift your buddy's mood could be a jar full of self-affirmations. They choose to post them around their room or just randomly pick one up to start the day. "I read one a day right before I went to bed to remind myself I was loved," said Vassar College junior Meghan Rodick. It is always helpful to know that someone believes in you.
47. Customized Ornament
Holiday season has arrived! Though your friend may have more than enough ornaments (or follow a strict color scheme), another addition to decorating the tree can be your own personal touch. Grab an empty ornament and fill it with whatever you think will make your BFF smile when they pass it hanging there under the lights. Whether it's printed music lyrics or the reindeer painted on the outside, their tree will always have a hint of you.
48. Personalized Picture Frame
A popular dorm decoration is a framed picture of you and your best friends. "There's a popular misconception that more gifts mean more love, but a simple picture frame still means a lot to me," said Kean University junior Lucien Edme. Create a template yourself to encase a favorite picture of you and your bestie for their room.
49. Homemade Soap
Lathering up with a bar of soap is one thing. But, one made from scratch is so much more special! "It isn't a common gift at all. You know that person put a lot of thought into it," said George Washington University junior Sasha Tolliver. Gather a couple ingredients that compliment your bestie's favorite go-to body wash to complete their bath collection.
Here's some of the main ingredients you'll need:
50. Care Package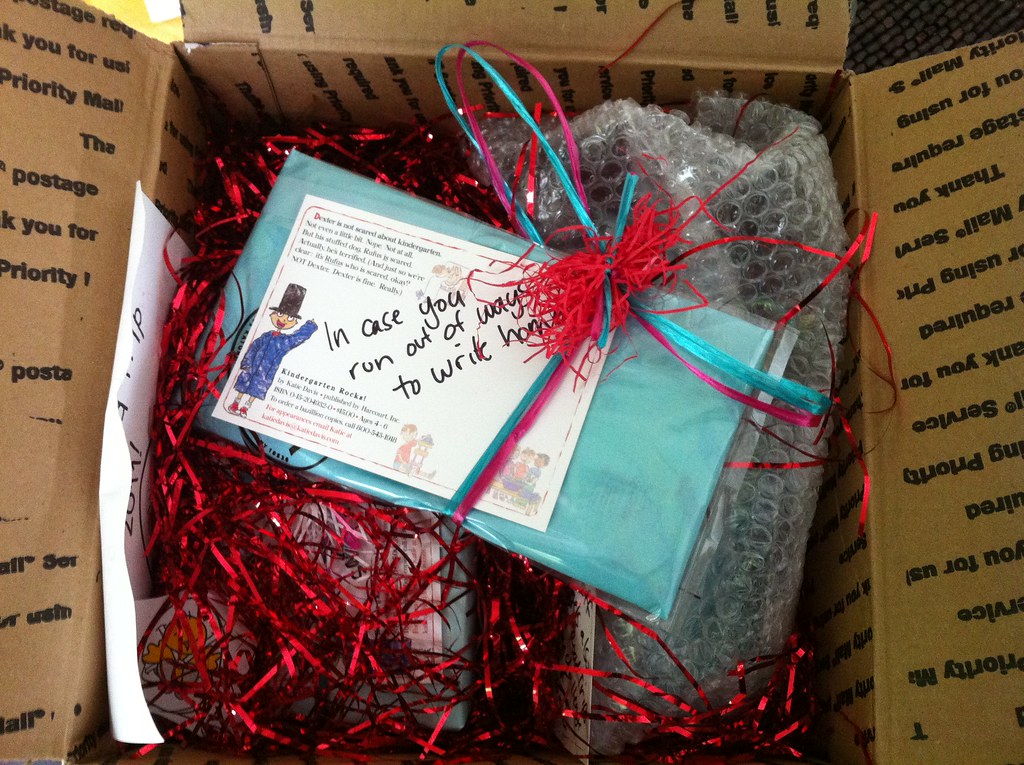 From candy to a pair of fuzzy socks, there are a few things that can come together to make the ultimate care package for your BFF. "It shows that someone cares enough to pay attention to what you like. Some things don't have to about their monetary value," said Villanova University junior Catherine Vivenzio. Ask them for some things they need and wish they had handy. Then, find a box they can stash under their bed or in their desk drawer.
51. Homemade pillow
It may seem complicated, but it is the definition of a gift made with love. "You just know there was a lot of care into it. Picking out the fabric, deciding what kind of pillow I'd like, it's a really nice gesture," said St. John's University junior Madeline Bradford. Also, who doesn't love pillows? Your BFF may even have enough but they'll be reluctant to turn down your hard work.
52. Room Spray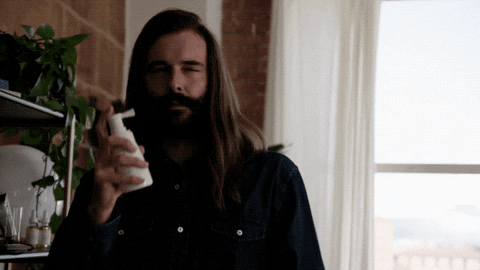 A unique addition to your friend's room, at home or college, is a customized room spray. Work with a combination of scents you know will make their room smell fresh every time they come back to it. Be creative with mixing natural herbs and oils. Don't forget to tie a ribbon around the bottle!
53. Tea Christmas Tree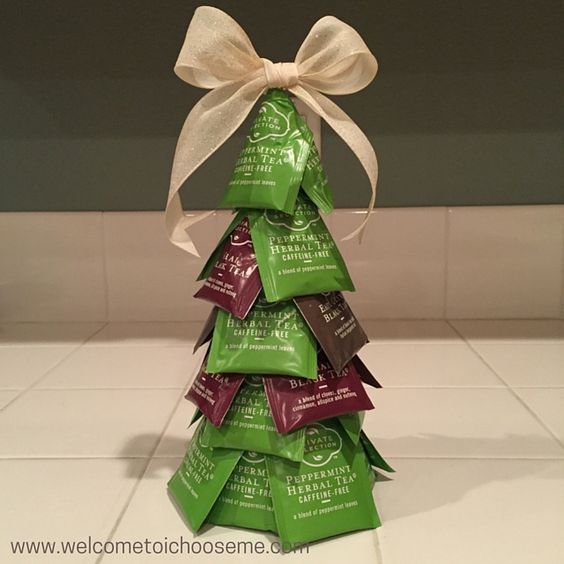 If your BFF isn't a coffee drinker, they may be a tea kind of person. Pick out a box or two of their favorite flavors and assort them into a super cute tabletop decoration. Resourceful and in the holiday spirit.
54. Body Butter
If your bestie likes to stay stocked up on moisturizers, this is a great addition to their supply. Body butters are a great way to keep soft skin during any type of weather, especially winter! "Whenever I used it, I thought of the person who made it for me," said George Washington University senior Udochi Esomonu. Make some and store it in a mason jar to complete your BFF's post-shower routine.
55. Soak Bomb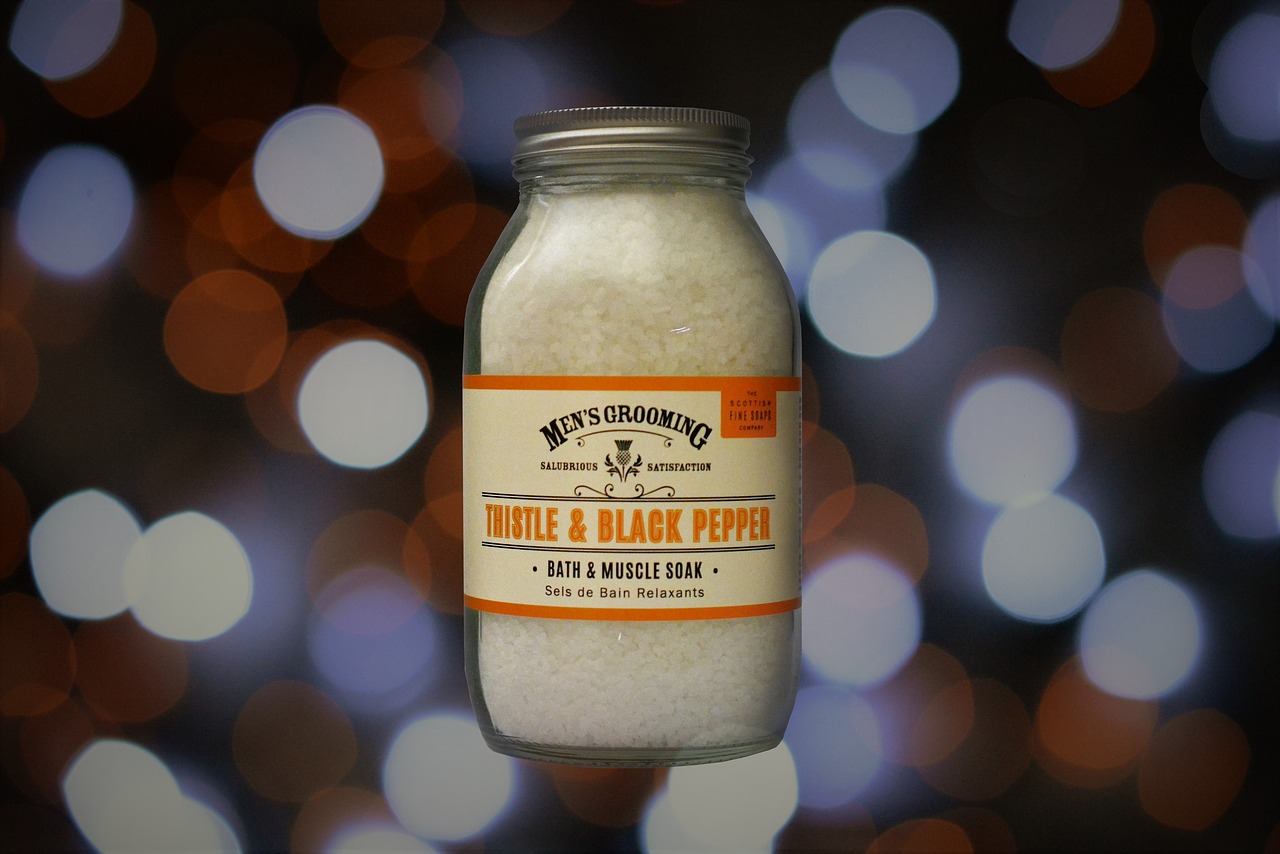 If your BFF has a full bathtub, a homemade soak bomb is the gift they deserve. Get a mason jarand fill it with bath essentials to help them relax and unwind from the college stress.
Want more? Keep reading for 10 more do-it-yourself gifts for your person.
Written by Laura Rosen
Short on cash? DIY gifts still remain a valid option! You shouldn't opt for just sending out a 'Merry Christmas' text because you can still go all out, especially when it comes to your best friends. This list will assist you on your journey as the friend group's personal Santa without injuring your wallet!
Read on for 10 DIY gifts for your BFF that won't make you overspend.
1. A shawty pass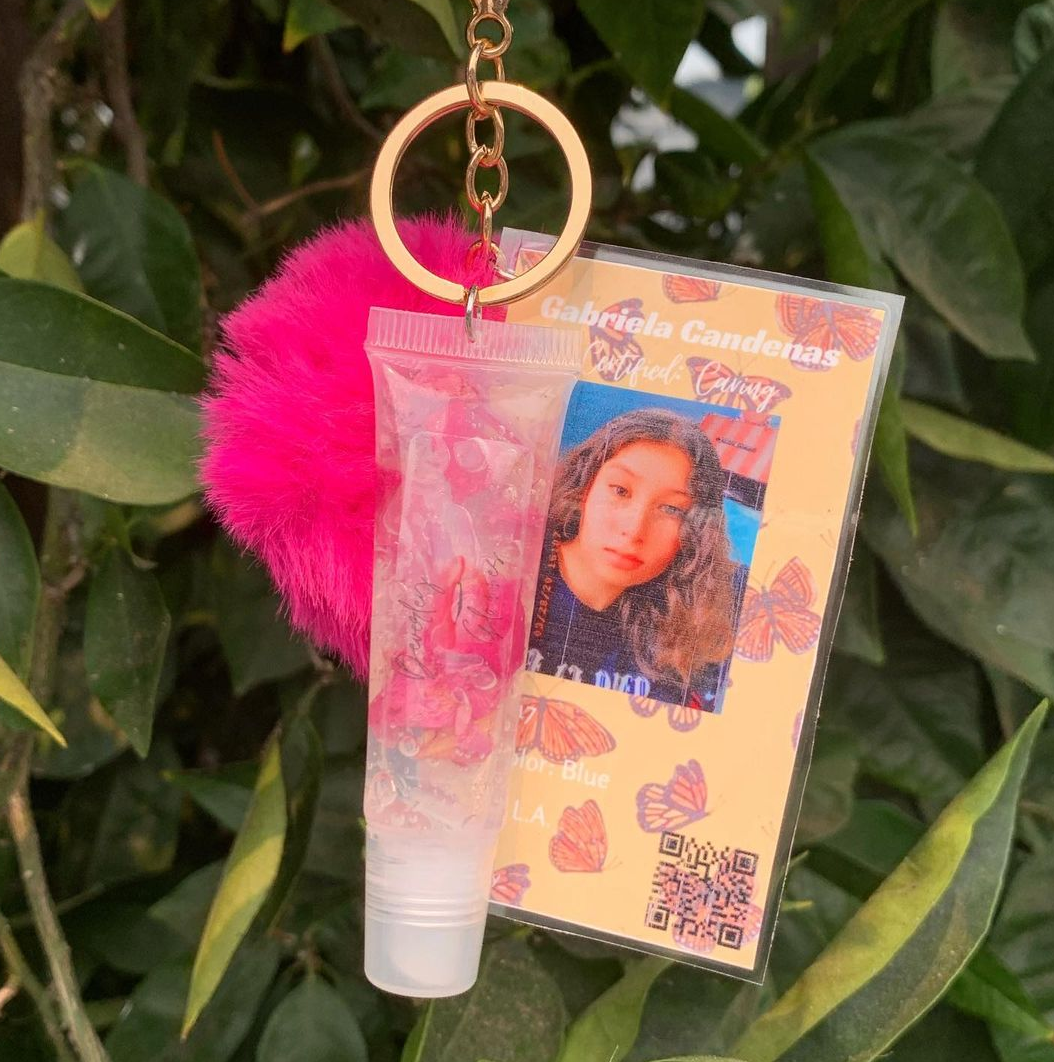 A lovely addition to your keychain, the shawty pass only requires that you have a functional printer. You might have seen some of these beauties over the summer when making these skyrocketed as a TikTok trend. Make an ID-sized custom card that has their Snap code on the back (or maybe a Spotify of their favorite song). Fill it up with as many zany traits as you want.
2. An anime painting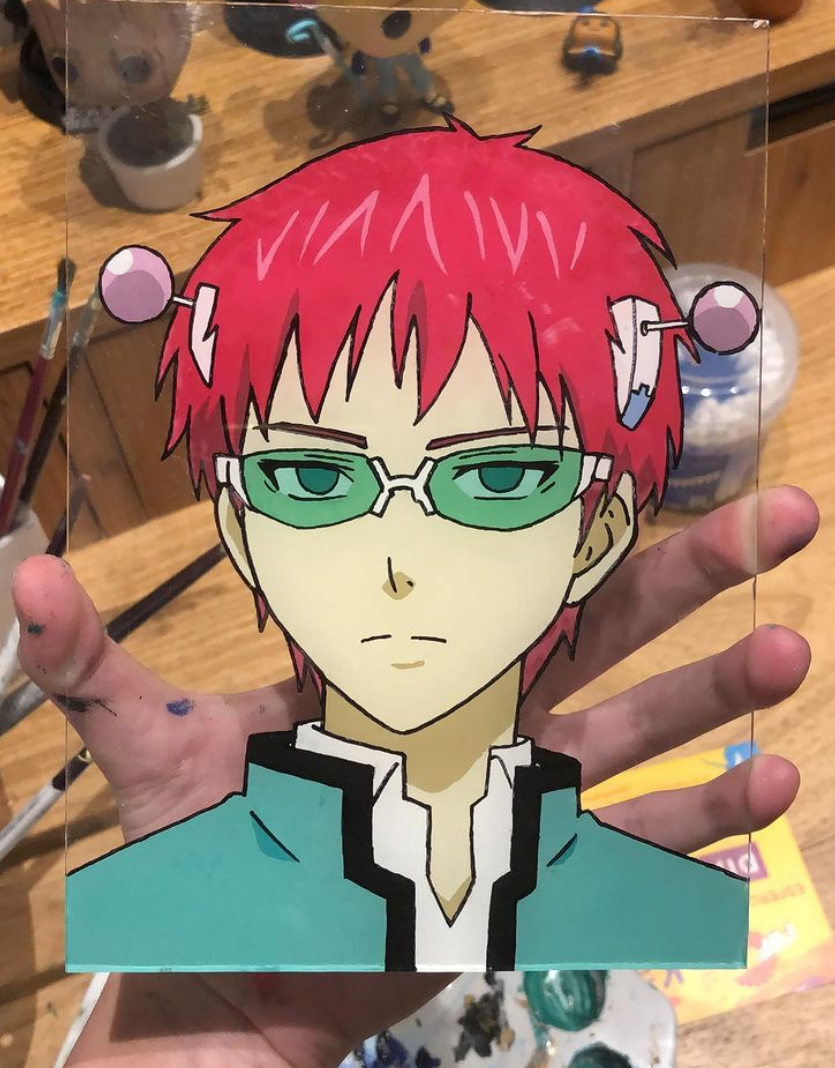 You don't even need art skills for these DIY gifts. Simply trace an anime character outline on a glass picture frame. The tricky part lies in layering the paints. Whether you selected Emma from Promised Neverland or Luffy from One Piece, your BFF will  surely  cherish this gift. It will literally look like an exact screenshot from the show.
3. A Photoshop collage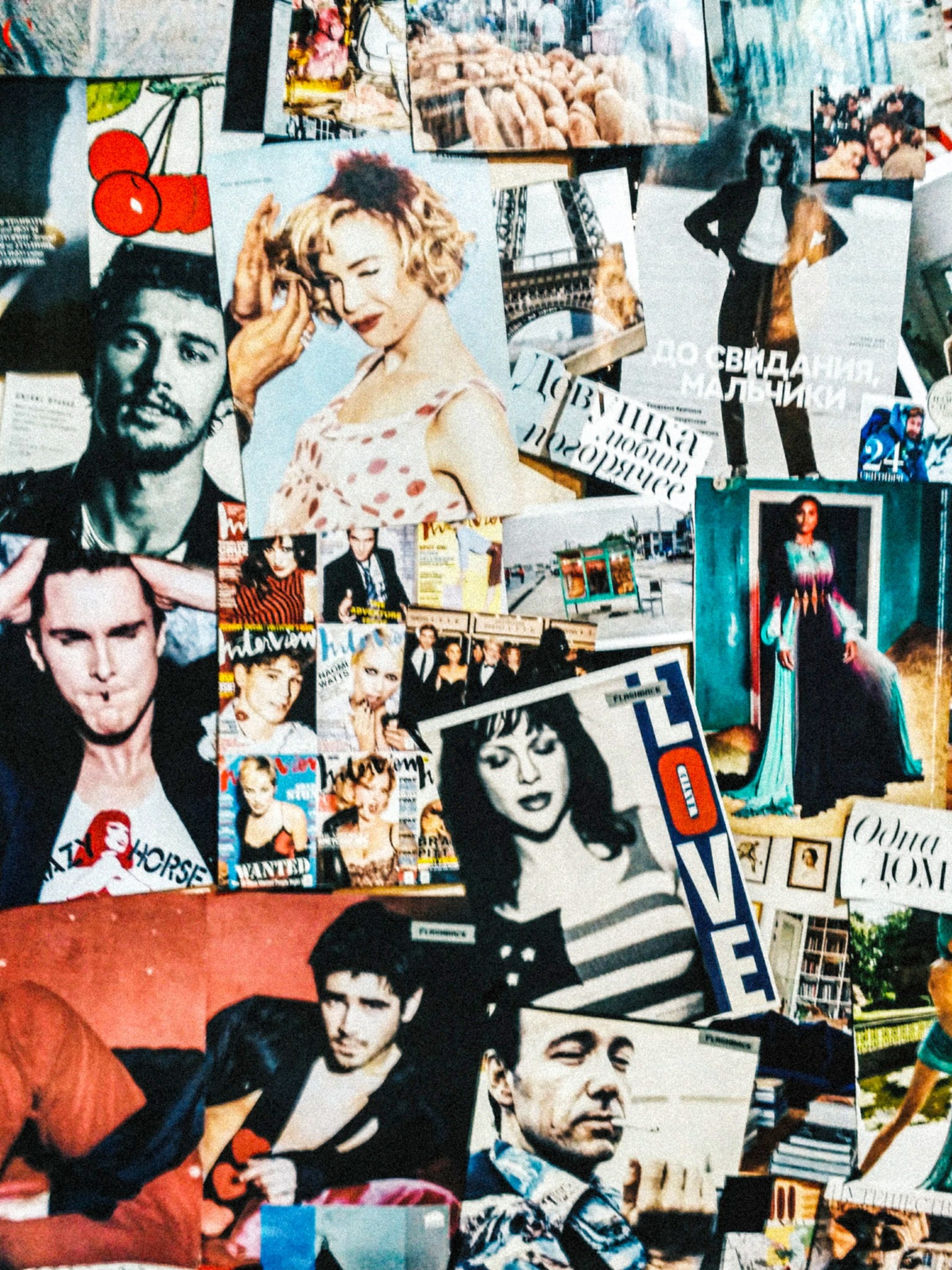 Thankfully, Photoshop comes free with enrollment at some universities, and otherwise discounted with an .edu email address. Making a collage is a wholesome way to show the people you love that you cherish the memories made together–collages will never fall out of fashion. Besides, you can also resize it into an iPhone or desktop wallpaper with relative ease. You have ample options with artistic DIY gifts like this, from your friend's pet  to pictures of you both.
4. A jar of origami stars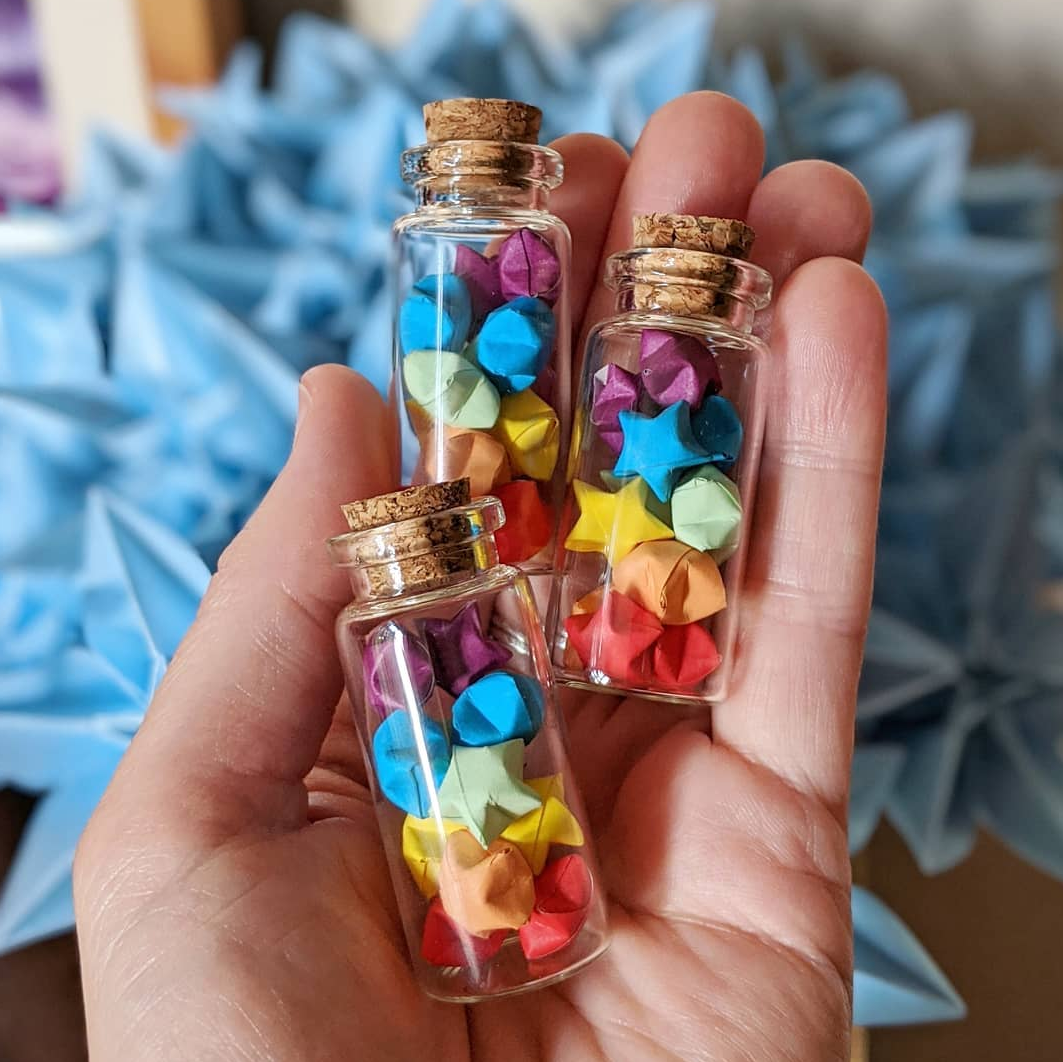 Although origami paper won't be required for this endeavor,  it will save you time. Cut paper into long rectangular strips and watch a YouTube video on  how to fold these crazy little things. If looking for something more precise and fuss-free, Amazon offers specific star-folding paper as well.
"I love origami and this is literally the easiest type of origami to make," UCI sophomore Ashley Fraser said.
Stick your lovely handmade stars in a mini jar for extra cuteness points.
5. Face masks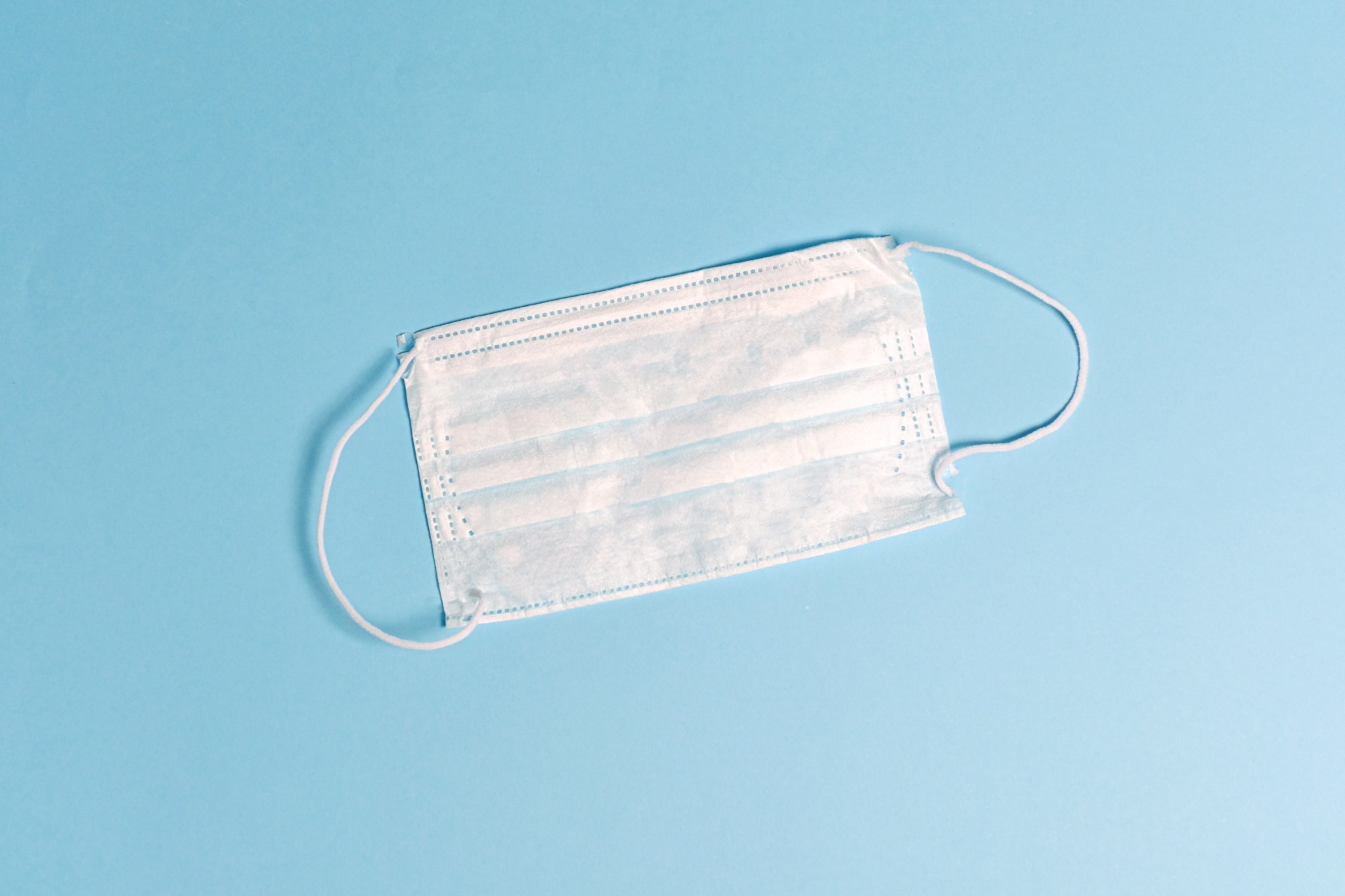 No, I don't mean the skincare kind; think more 2020-themed. Masks can be made so easily at home. From Joanne's fabrics to using your own socks, the possibilities prove limitless. Also, nobody can have enough extra masks in the car. Every person has gone out and then realized they left their mask at home so your bestie will be eternally grateful.
6. Bath bombs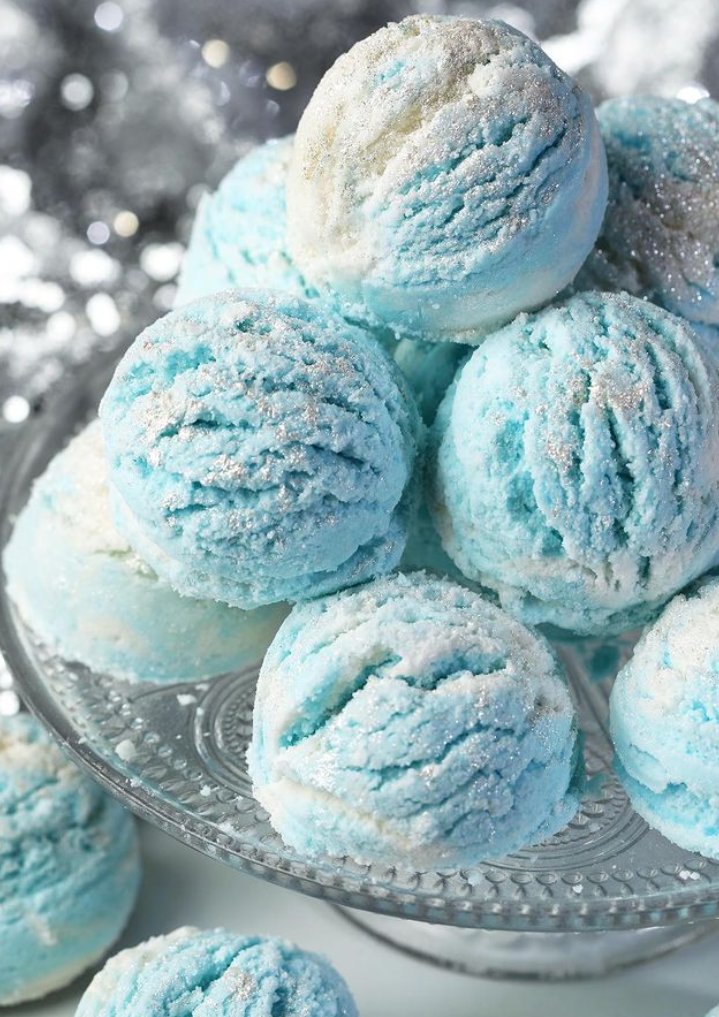 We all need a spa day sometimes. Bath bombs haven't fallen from grace yet and as we all spend more time at home, more of us have time for a spa day. From sparkles to fruity scents, the customization and personalization potential of this present makes it extra special.
"I love bath bombs so much. They literally make me feel so relaxed," UCLA sophomore Christine Park said.
Expect to see aesthetic, sparkly water on your Snapchat feed if you decide on making this sweet-smelling present.
7. A chart reading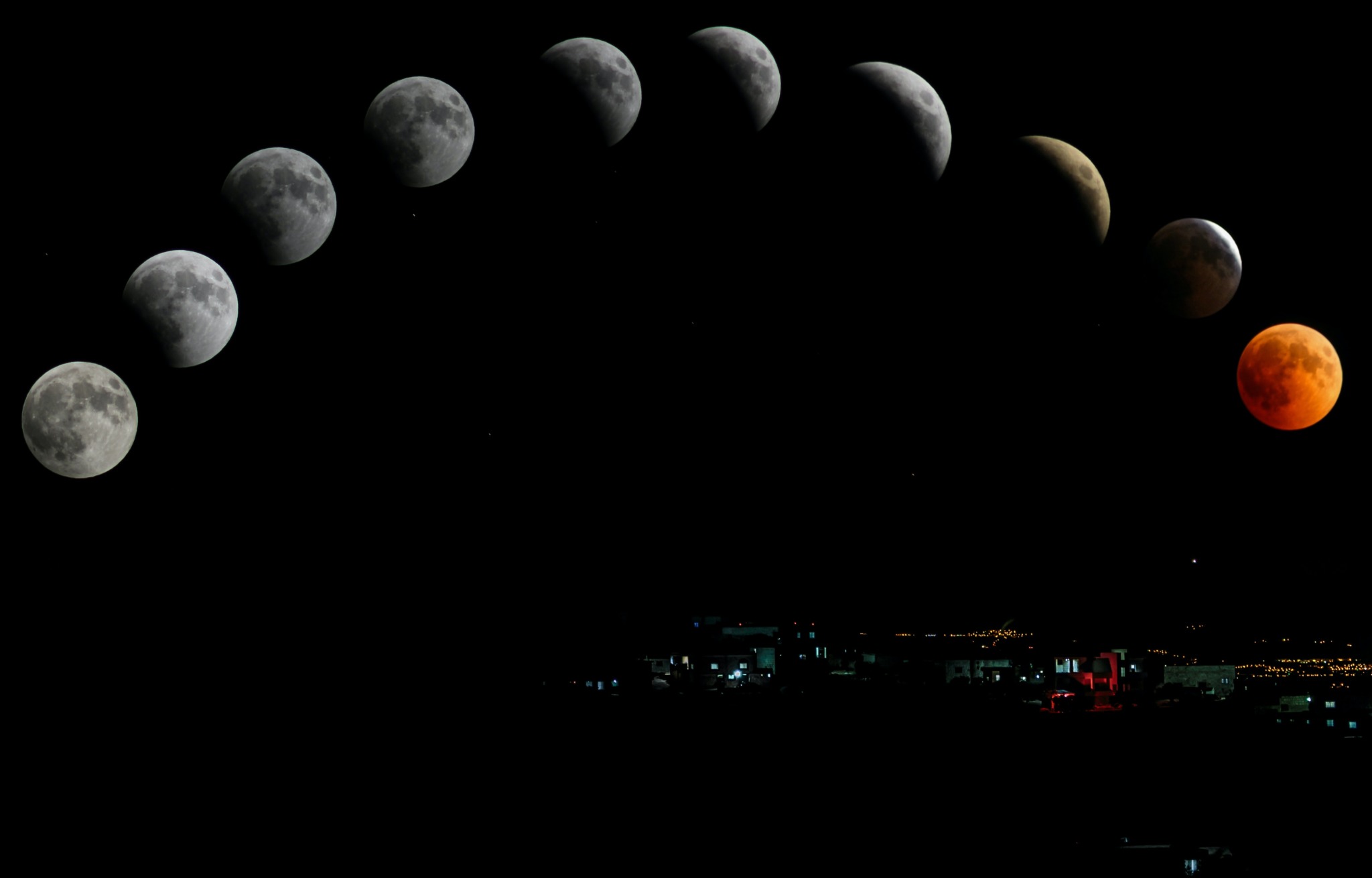 This option has to be one of the most superstitious DIY gifts to date. You would have to ask your bestie for their birth time but other than that, chart readings won't prove too challenging to perform, especially  for an astrology noob. Focus on your friend's "big three" aka their sun sign, rising and moon. If you happen to possess astrology prowess, then you know that the other planets can seem equally interesting. Making predictions about your friend's life can be fun for both of you even if they have a skeptical attitude about this sort of thing.
8. Scrunchies
Stylish and fairly simplistic. Scrunchies show that you genuinely care for your friend's hair health because no other hair ties can compare. They take only a few minutes to make and will please your eco-friendly friends who want you to save any fabrics lying around. Grab some elastic and get to stitching these fashionable DIY gifts!
9. A pair of customized shoes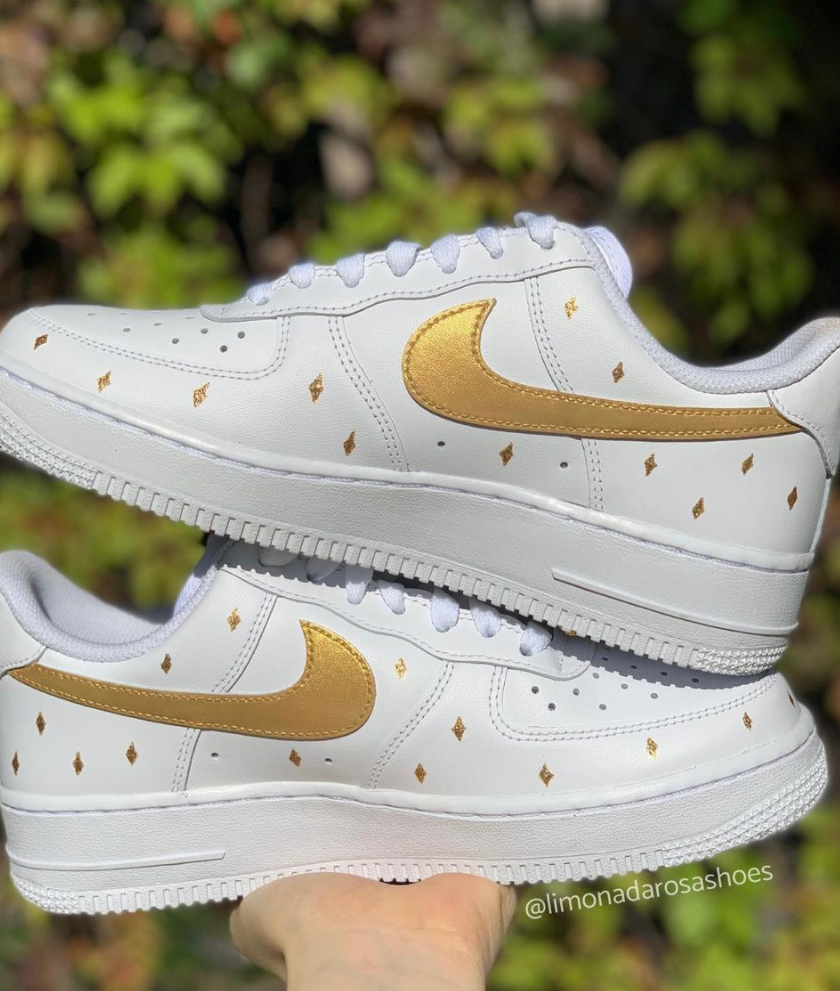 Let your art skills shine through with this one. Canvas shoes at Michael's won't cost you more than ten dollars and designs for inspiration  come to you free.
"I think there's something so cool about having your own unique pair. Nobody else has the same," Orange Coast College sophomore Roselyn Iskender said.
An infinite amount of possibilities exist at your fingertips: from your friend's favorite shows to maybe just drawing a cool abstract design, you can  safely assume that painted shoes will never go out of style.
10. A kitty defense resin keychain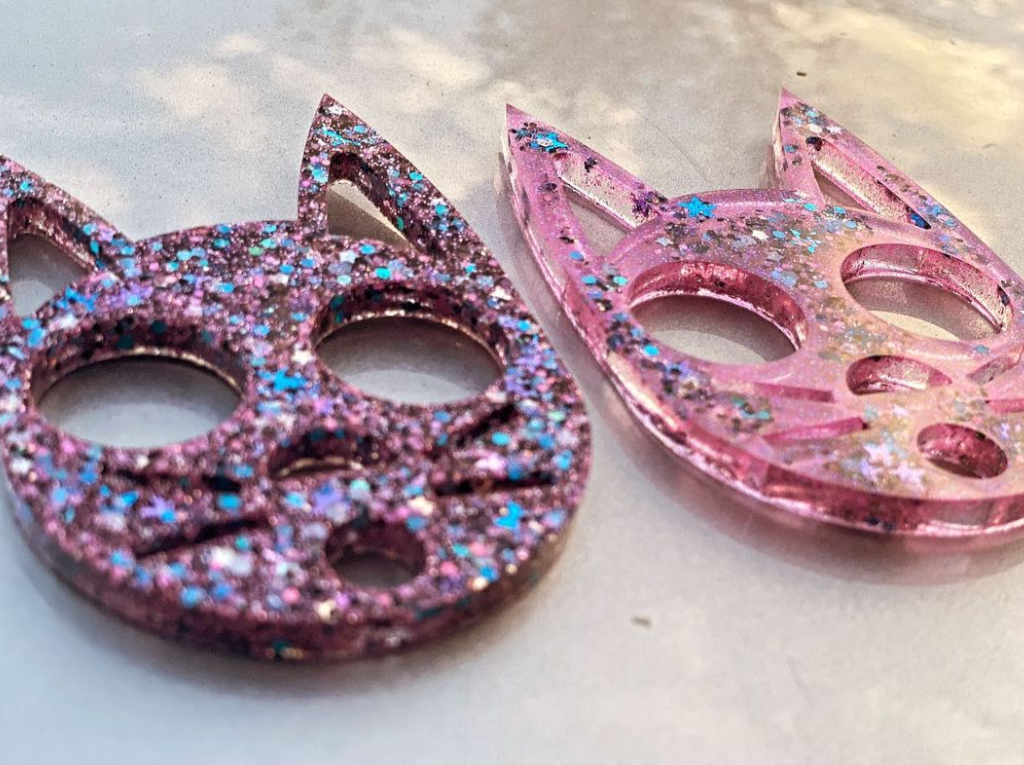 Life-saving DIY gifts never go out of style. But since resin contains toxic chemicals, always tread carefully when using the material.  While inhaling the substance won't provide a fun time, its uses will surprise you. Most recently, there has been an influx of people using  cat molds to make resin self-defense keychains. I mean, as a college student, I can attest that one can never have enough self-defense accessories. And the sparkly, clear resin will ensure that your self-defense keychain looks more cute than dangerous, making it perfect for use.
Need gifts for parents too?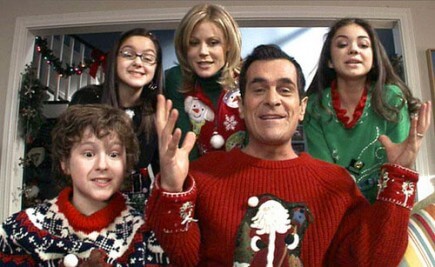 *Updated December 16, 2016 to include even more gifts for best friends and ideas for what to get your best friend for her birthday.
*Updated November 28, 2017 by Celina Pelaez to include quotes plus more store-bought and DIY gift ideas (22-35) for your best friend.
*Updated November 11, 2019 by Rose Destra to include items 36-45.
*Updated December 17, 2019 by Kalyn Womack to include items 46-55.
*Updated November 25, 2020 by Laura Rosen to include items 56-65.