Some people decorate the tree and house together, others make Christmas cookies and gingerbread and some go caroling even if they can't sing at all. And another classic Christmas bonding tradition? Watching Christmas movies together.
Kick back with your fam and sip a little extra eggnog while you queue up the best Christmas movies to watch for the holidays.
Drama
1. It's a Wonderful Life (1946)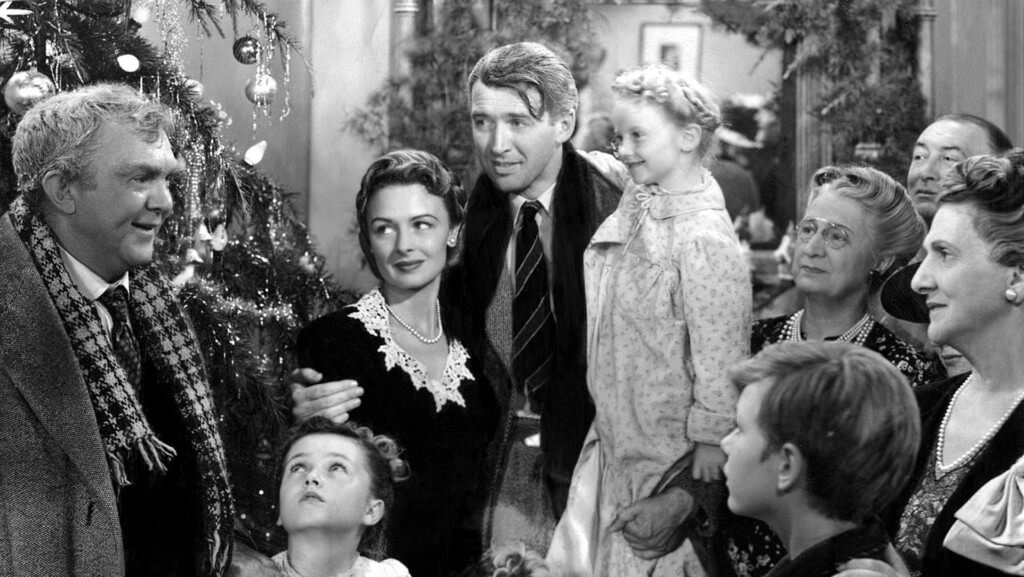 Finals season might make you wish you were never born—good thing no well-meaning angels were around to make it so. When George Bailey (James Stewart), the protagonist of It's a Wonderful Life, made a wish he had never been born, an angel (Henry Travers) comes to earth to make George's wish come true. But George soon comes to realize how many lives he has impacted, even if it was hard to see earlier. "It's a beautiful movie about how the little things make a difference, and how everyone really does matter. It's both touching and funny, and of course takes place around Christmas," said Temple University sophomore Alex Mayro. Settle in with your fam for a good old-fashioned reminder on why they're so important. Just be sure to have some tissues on hand.
2. Disney's A Christmas Carol (2009)
Who doesn't like a good ghost movie? Even if A Christmas Carol is more heartwarming than horrifying. Directed by Robert Zemeckis, the live-action animated movie features living-cartoon Jim Carrey as Ebenezer Scrooge and the three Ghosts of Christmas . The film geeks in your squad will definitely appreciate the form just as much as the story. The actors actually played their characters live, but motion capture technology blended both animation and reality in the same scene. Plus, you'll all feel way better about that post-Christmas shopping #brokeaf life when you watch Scrooge realize that money definitely can't buy happiness.
3. Silent Night (2002)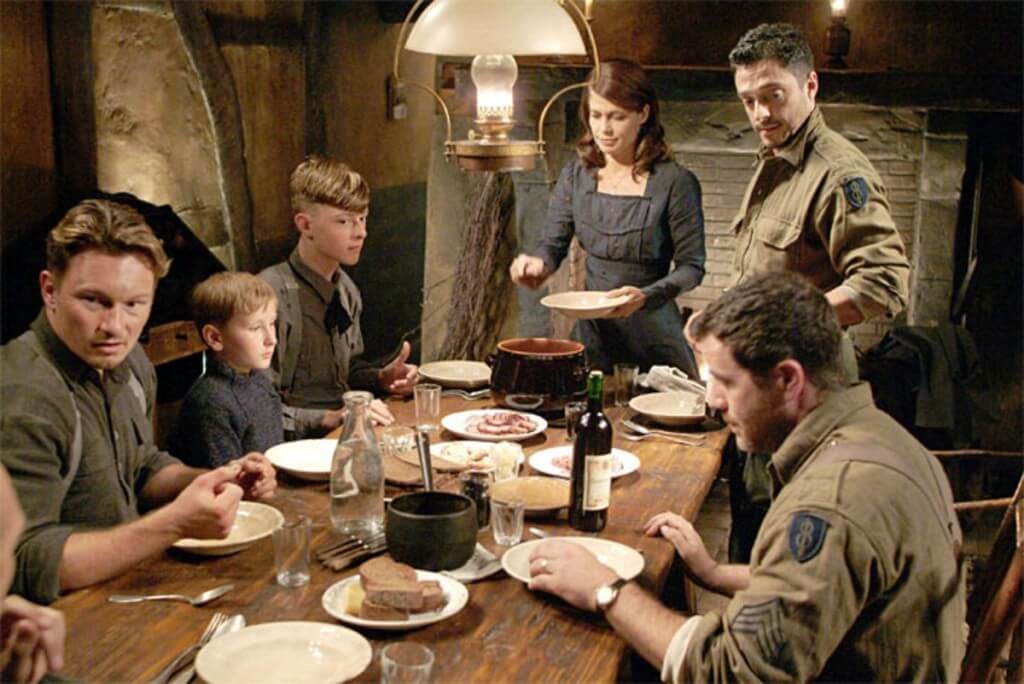 Christmas is a time to put aside differences—even when it comes to your worst enemies. Silent Night takes place during World War II, where a German woman (Linda Hamilton) and her son (Matthew Harbour) seek refuge in a cabin on the war front. Then three American soldiers and then three German soldiers also invade the cabin. After watching this movie with your siblings, you all may even get inspired to bury the hatchet over the time they borrowed your favorite shirt and brought it back stained, or you ate the last slice of pizza they wanted. After all, the true spirit of Christmas—and what your holiday sanity depends on—involves being kind and civil with each other.
4. A Christmas Story (1983)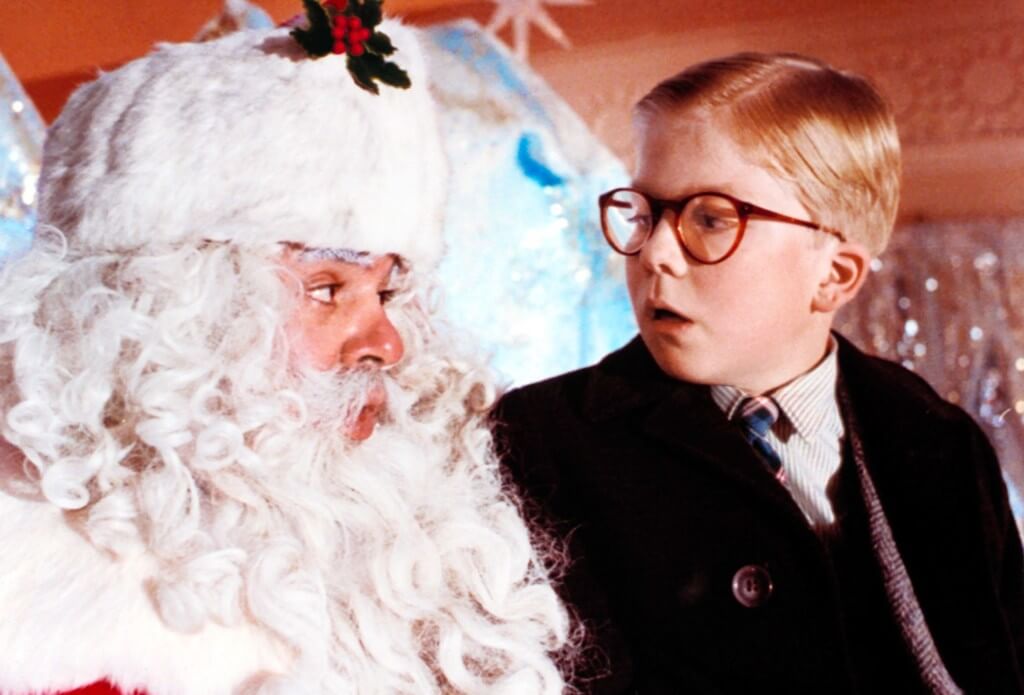 Remember being a kid and waiting all year for that perfect Christmas gift? This beloved holiday classic tells the story of Ralphie Parker (Peter Billingsley), who spends most of his time dodging a bully (Zack Ward) and dreaming of his ideal Christmas gift, a "Red Ryder air rifle." Always at odds with his cranky dad (Darren McGavin) but comforted by his loving mother (Melinda Dillon), Ralphie struggles to make it to Christmas Day with his glasses and his hopes intact. If your day—okay, month—hasn't gone as planned, the movie's humor will definitely make you forget about having such a terrible day.
Comedy
5. Miracle on 34th Street (1947)
https://www.youtube.com/watch?v=0VQkG2rwxUU
As you start to get older, most of you stop believing in Santa Clause. Watching Miracle on 34th Street might just restore your faith again about Old Saint Nick. In this wonderful movie, Kris Kringle (Edmund Gwenn) has to prove he is, in fact, Santa Claus to everyone, especially to a young girl (Natalie Wood) who has lost the true meaning of Christmas. If your house needs to get into the holiday spirit, this might just turn their frowns upside down and start believing in miracles all over again.
6. Gremlins (1984)
Plenty of Christmas presents come with instructions, yet none are as worrying as the following: Never expose to bright light, never add water and, crucially, never feed after midnight. Joe Dante's horror-comedy turns a well-intentioned gift into a nightmare. Gremlins makes the perfect late-night flick for families who like a little bit of freaky with their festivity. "Super funny and cheesy effects and no one realizes it's a Christmas movie. That's why it's my favorite," said Temple University sophomore Claire Rysavy.
7. Home Alone 1 and 2 (1900, 1992)
Everyone who grew up in the 90s has daydreamed about being in Kevin McAllister's shoes. Turn your childhood memories into a fun new tradition on those snowy December nights by watching Home Alone. "Home Alone is my favorite movie because it was the very first movie that I could remember watching with my entire family as a child," said Temple University senior Nagee Brown. Kevin's (Macauley Culkin) family accidentally left him behind for the holidays—more than once. But each time, he used his ingenuity and just plain hilarity to beat up the thieves who planned on ruining his Christmas. "[Home Alone] makes for a great laugh plus it reminds you of when you were that mischievous," said Temple University sophomore Jackie Lee.
8. Bad Santa (2003)
Spice up the holiday like your eggnog with a hilarious Christmas movie your parents would have never allowed you to watch as a child. In this dark comedy, the bad-tempered Willie T. Stokes (Billy Bob Thornton) and his partner (Tony Cox) reunite once a year for a holiday con. However, this year, Willie has become a depressed and alcoholic with an erratic behavior, which draws the suspicion of mall security (Bernie Mac), even as he befriends a small boy who brings out his kinder side. It's definitely not a cliché holiday movie—the dark humor will definitely make you and your friends who have equally twisted senses of humor crack up.
10. Trading Places (1983)
https://www.youtube.com/watch?v=ZjDbJQKDXCY
Most people curb their behavior to stay off Santa's naughty list during the holidays, but not the characters in Trading Places. Upper-class executive Louis Winthorpe III (Dan Aykroyd) and down-and-out hustler Billy Ray Valentine (Eddie Murphy) are the subjects of a bet created by successful broker brothers, Mortimer (Don Ameche) and Randolph Duke (Ralph Bellamy). Winthorpe, who works for the Dukes, is framed by the brothers for a crime he didn't commit, while the siblings try to pass off the street-smart Valentine as Winthorpe. When Winthorpe and Valentine uncover the scheme, they set out to turn the tables on the Dukes. While it doesn't seem like a Christmas movie, the movie does feature Santa Claus—albeit not the nice Santa we know and love. You and your friends will be in tears from laughing so hard, making it the perfect end to a long day.
10. Elf (2003)
If you haven't seen Elf at some point during the season, can you really say you had Christmas? Will Ferrell's overgrown-child persona hilariously complements this comedy about a guileless giant elf searching for his dad in NYC, but the film doesn't just focus on the funny bone. There's an abundance of heart and soul in the way the story cherishes holiday cheer; in a genre that's become generically tooth-rotting, this modern Christmas movie has a genuine sweetness to it. "It's such a classic. How could I not like it? It's funny and a nice movie to watch with the family. Even a person, who hates Christmas movie will like it," said Temple University sophomore Jenna Song.
11. The Santa Clause (1994)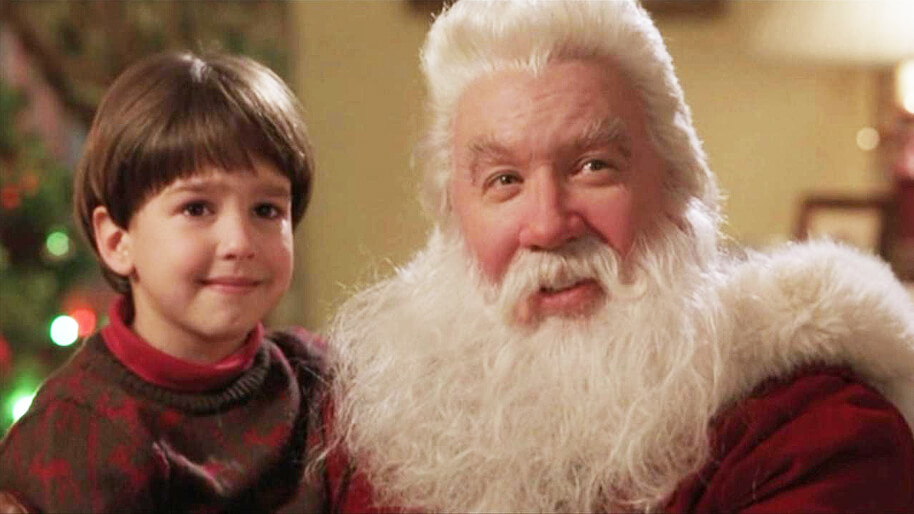 Remember when you were a kid and your dad will sometimes dress up as Santa Clause and you will believe your father is Santa Claus, but as you get older you know the truth that the whole thing was an act. However, in The Santa Clause, it's actually true. Actor Tim Allen plays an ordinary man who must step into Santa's shoes after an accident. A trip to the North Pole follows, along with some frankly hilarious scenes as he physically morphs into Santa in front of his disbelieving ex-wife (Wendy Crewson). Before you know it, you'll be trading memories of your childhood with the rest of your siblings and wishing your dad had magical powers to make free toys for a living,
12. A Charlie Brown Christmas (1965)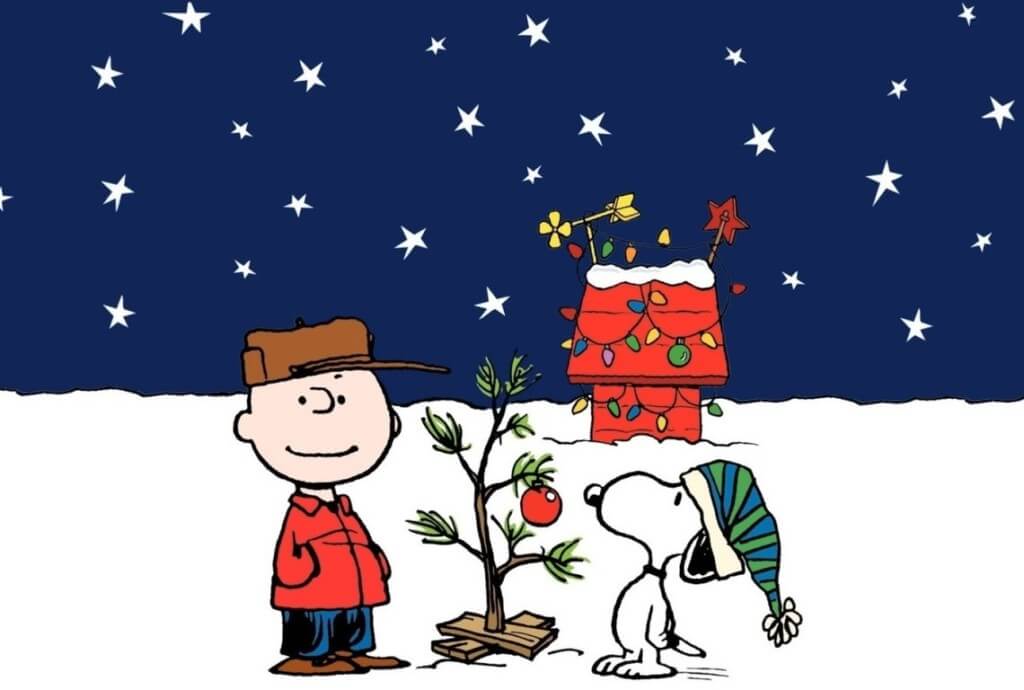 Christmas just isn't complete without throwing back to our childhood with A Charlie Brown Christmas. It may be all happy and Christmas-y in the town Charlie Brown lives, but he just can't feel it because he has the Yuletide blues. At Lucy's advice, he decides to direct the Christmas play to get into the holiday spirits, and sets out to bring back a Christmas tree for it, but soon runs into complications. If you've started to get overwhelmed with the Christmas rush at the mall or the endless garlands and ornaments you have to put up all over the house, you'll definitely appreciate the reminder of what Christmas is really about.
13. National Lampoon's Christmas Vacation (1989)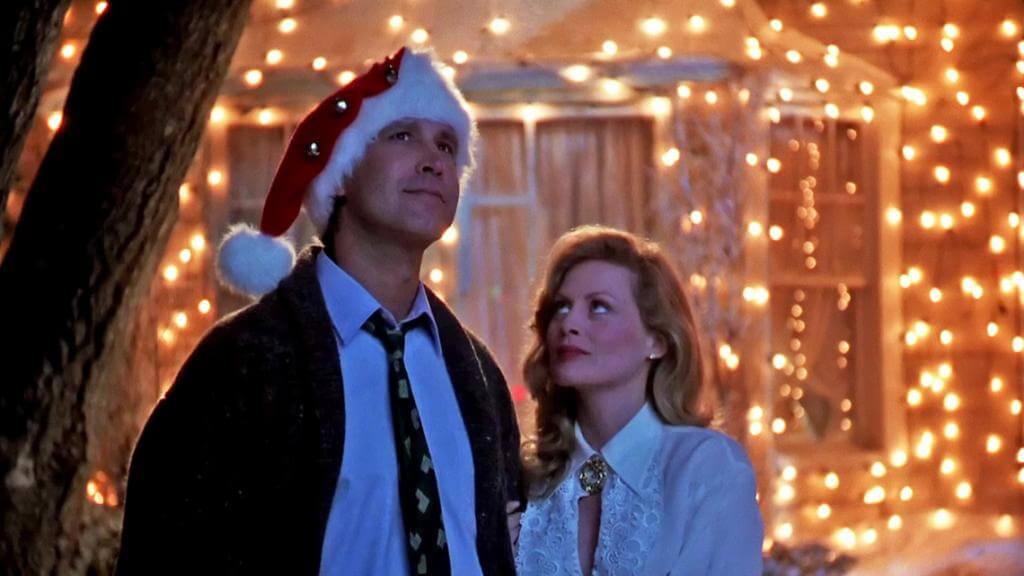 Christmas is the season for goodwill towards all and that involves lots and lots of laughter. This movie features Clark Griswold (Chevy Chase), who wants to have a perfect family Christmas, and recruits his wife Ellen (Beverly D'Angelo) and his children to make sure everything is perfect. However, things go awry quickly when his hick cousin, Eddie (Randy Quaid), and his family show up unplanned and start living in their camper on the Griswold property. Tear your parents away from their obsessive reironing of the fancy tablecloth and pop in the movie so you can all just relax for at least a couple of hours– after all, there's no way that your family could ever be as bad as this one.
14. Santa Baby (2006)
https://www.youtube.com/watch?v=u_e53WP1kvE
Christmas brings everyone together as a family, even when they don't want to. Especially in the case of Mary Class (Jenny McCarthy), whose actual last name is Claus. As in the daughter of Santa Claus. She left home to break free of her father's shadow, but when he gets sick, she has to return home and face the life she left behind to help her dad prepare for Christmas. But as time ticks down, she realizes that she may have to take over as Santa Claus entirely to make sure Christmas goes smoothly—something she never wanted to do. Whether you're feeling the pressures of declaring a major or finding a job, you and your friends will walk away from this feel-good movie believing you can do just about anything if you set your mind to it.
15. Seuss' How the Grinch Stole Christmas (2000)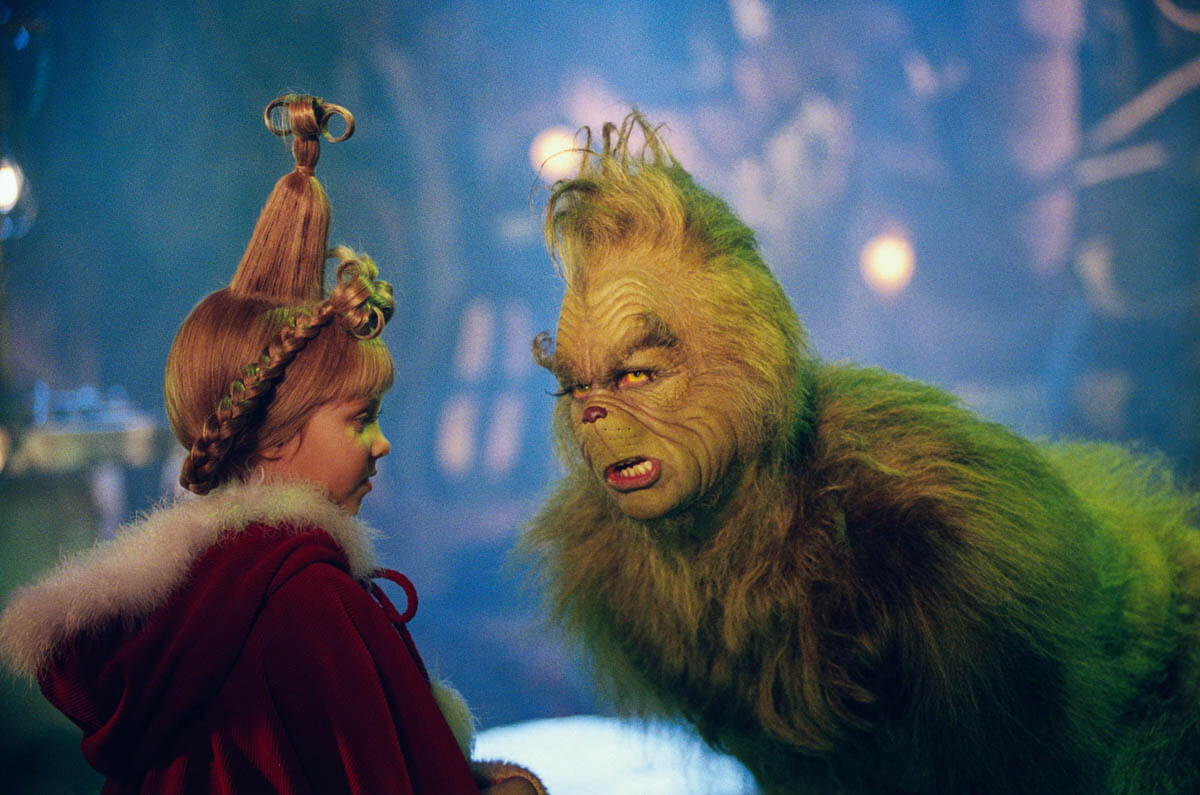 Possibly the most #iconic Christmas movie of all, Christmas wouldn't be complete without a showing of How the Grinch Stole Christmas, no matter who you're with. In this live-action adaptation of the beloved children's tale by Dr. Seuss, the cruel green Grinch (Jim Carrey) decides to ruin Christmas for the cheery citizens of Whoville. During Christmas with the help from his dog Max, Grinch comes down from his mountaintop home and sneaks into town to swipe everything holiday-related from the Whos. However, the bitter Grinch finds a problem in his plans when he encounters sweet Cindy Lou Who (Taylor Momsen). It'll makes your heart grow three sizes (that day) just by thinking about it. "I love this movie because it shows people the real meaning of Christmas and family," said Delaware County Community College junior Damarr Moon.
16. Arthur Christmas (2011)
Imagine being the kid who Santa Clause skipped over. How much would that suck? In Arthur Christmas, everyone knows that each Christmas, Santa Claus delivers presents to every last child on Earth. What everyone doesn't know is that Santa accomplishes with the help of a very high-tech operation beneath the North Pole. But when the unthinkable happens, and Santa misses one child out of hundreds of millions, someone must save the day. It's up to Arthur (James McAvoy), Santa's youngest son, to deliver a present to the forgotten child before Christmas morning dawns. If you're looking for a more recent Christmas movie that doesn't tread the same old path, you and our family will definitely enjoy this one. It might even find it's way onto the traditional Christmas movie list.
17. Rudolph the Red-Nosed Reindeer (1964)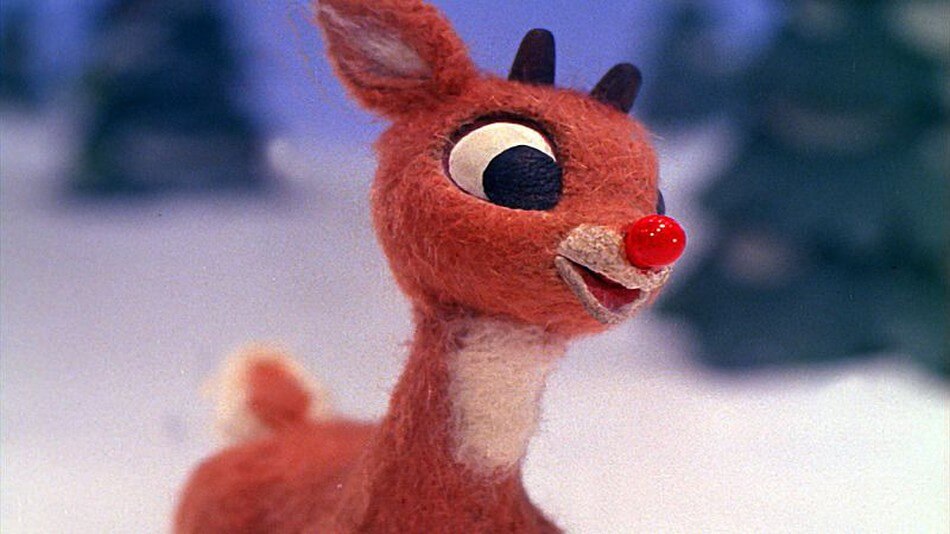 Who hasn't sung "Rudolph the Red-Nosed Reindeer" incessantly at some point during their childhood? The movie adaptation of the beloved song is just as classic, and it just wouldn't be Christmas without it. The movie follows a young reindeer and his friends trying to find a place that will accept them. Rudolph may look different from all the reindeers, but that makes him unique and the best reindeer of them all. Spend some quality time with younger siblings, cousins or nieces and nephews who have never seen this classic, or just watch it with the older members of your family for some serious nostalgia.
Romance
18. The Holiday (2006)
Holidays are about love, no matter if you stop believing in it or not. This movie will make you start believing in love, even if you've just broken up with your S.O. The Holiday is a romantic comedy starring Cameron Diez and Kate Winslet, one from America and one from Britain, where they both switch homes for the holiday after bad breakups. After traveling to different countries, each woman starts to find romance with a local man starring Jude Law and Jack Black, but the upcoming return may end the budding relationship. Whether you watch it with your S.O. or with ice cream and a box of tissues, the feel-good romance will leave you with some warm, fuzzy feelings.
19. Edward Scissorhands (1990)
Love isn't about what the outside of a person looks like, but what they are on the inside. Edward (Johnny Depp), a young man with a freakish appearance, tries to find a place in the world and people who accept him in spite of having scissors for hands. He falls in love with the teen daughter Kim (Winona Ryder) of a kind saleswoman who brought him to her home. Even when no one approves of their relationship, it doesn't stop them from getting to know each other and becoming friends, and later falling in love with each other. While not quite a traditional Christmas movie, it'll nevertheless warm your heart just in time for the holidays.
20. Love Actually (2003)
If you flick on a movie channel during the Christmas season, chances are you'll land on Love, Actually at some point. Love, Actually is a romantic classic played every year for the holidays. It has sweet and funny story lines of different characters in the movie falling in love with each other. This movie covers how love really exist all around the world in different ways and kinds of different forms. "[It's an] amazing story about all these little interconnected people and their love stories around Christmas time. Really reminds me of how much love exists in the world," said Temple University sophomore Mary Dougherty.
21. While You Were Sleeping (1995)
Love can come in weird and unexpected places, just like Lucy's story in this movie. Lucy (Sandra Bullock), is a lonely Chicago subway worker, who rescues the man of her dreams (Peter Gallagher) from an oncoming train only to fall in love with his bad-tempered brother named Jack (Bill Pullman). Due to a misunderstanding, Jack and his family thinks that Lucy is Peter's fiancée, and when Lucy doesn't correct them, they all happily take her home for the holidays. Not wanting to break their hearts, she has to figure out a way to explain the truth and confess her love for Jack—all in time for Christmas. This movie is funny, sweet and festive, which makes it a great Christmas movie. It makes the perfect movie to watch cuddled up to your S.O. when the snow gets too heavy to leave the house.
Musical
22. Nightmare Before Christmas (1993)
Ease the transition from Halloween to the winter holidays with a spooky Christmas classic, Nightmare Before Christmas. Jack Skellington, Halloweentown's beloved pumpkin king, who has become bored with the same annual routine of frightening people in the "real world," accidentally stumbles on Christmastown, all bright colors and warm spirits, he discovers an entirely new world—one he's not part of. He plots to bring Christmas under his control by kidnapping Santa Claus and taking over the role, but his plans go awry. "I love this movie because I love Halloween and Christmas. It gives another perspective on what people know all their lives rather than what else can be out in the rest of the world. Also, it addresses the issue of culture appropriation in a very subtle way and the effect of it. I truly appreciated that," said high school senior Maryam Islam.
23. The Polar Express (2004)
Relieve your childhood faith in Santa with the ringing bells of The Polar Express. A doubting young boy (Daryl Sabara) takes an extraordinary train ride to the North Pole, where he embarks on a journey of self-discovery that shows him that the wonder of life never fades for those who believe. "This is my favorite movie because it brings back childhood Christmas nostalgia. No matter your age, the magic of Christmas lives within us," said Temple University senior Linda Zheng-Garcia.
Action
24. Die Hard (1988)
'Tis the season for explosions and Bruce Willis. Though the movie belongs more to action movies than holiday movies, Die Hard's Christmas setting gives you the perfect excuse to watch some good old-fashioned fight scenes instead of the constant romcoms. When New York City policeman John McClane (Bruce Willis) visits his estranged wife (Bonnie Bedelia) and two daughters on Christmas Eve, he joins them at a holiday party in her work's headquarters. However, the festivities get interrupted by a group of terrorists who takes over the party and threatens everyone in it—and it's up to McClane to save the day. "It's a Christmas movie without being a Christmas movie…. my brother and I watch it every year. There's a joke that there are 2 types of people, those that think Die Hard is a Christmas movie and those that are wrong," said Temple University Senior Melissa Truex.