Most bookworms dream about living out their dark academia fantasy by enrolling at a college that checks every box from their list of literary must-haves. A bookworm's perfect university must include a multitude of diverse English courses educating them on works of literature from different cultures, and demanding yet rewarding English programs. Of course, add in bookstores that provide cheap options for the multiple books on the syllabi, and some nearby cafes with delicious and absolutely necessary caffeine drinks during long nights of reading and writing papers. Along with an array of beautiful libraries to hide away in during midterm and final season, book lovers managed to unlock the winning combination. But they can't just find this anywhere.
Keep reading to find out CM's 10 best colleges straight out of every bookworm's Pinterest boards!
10. Rice University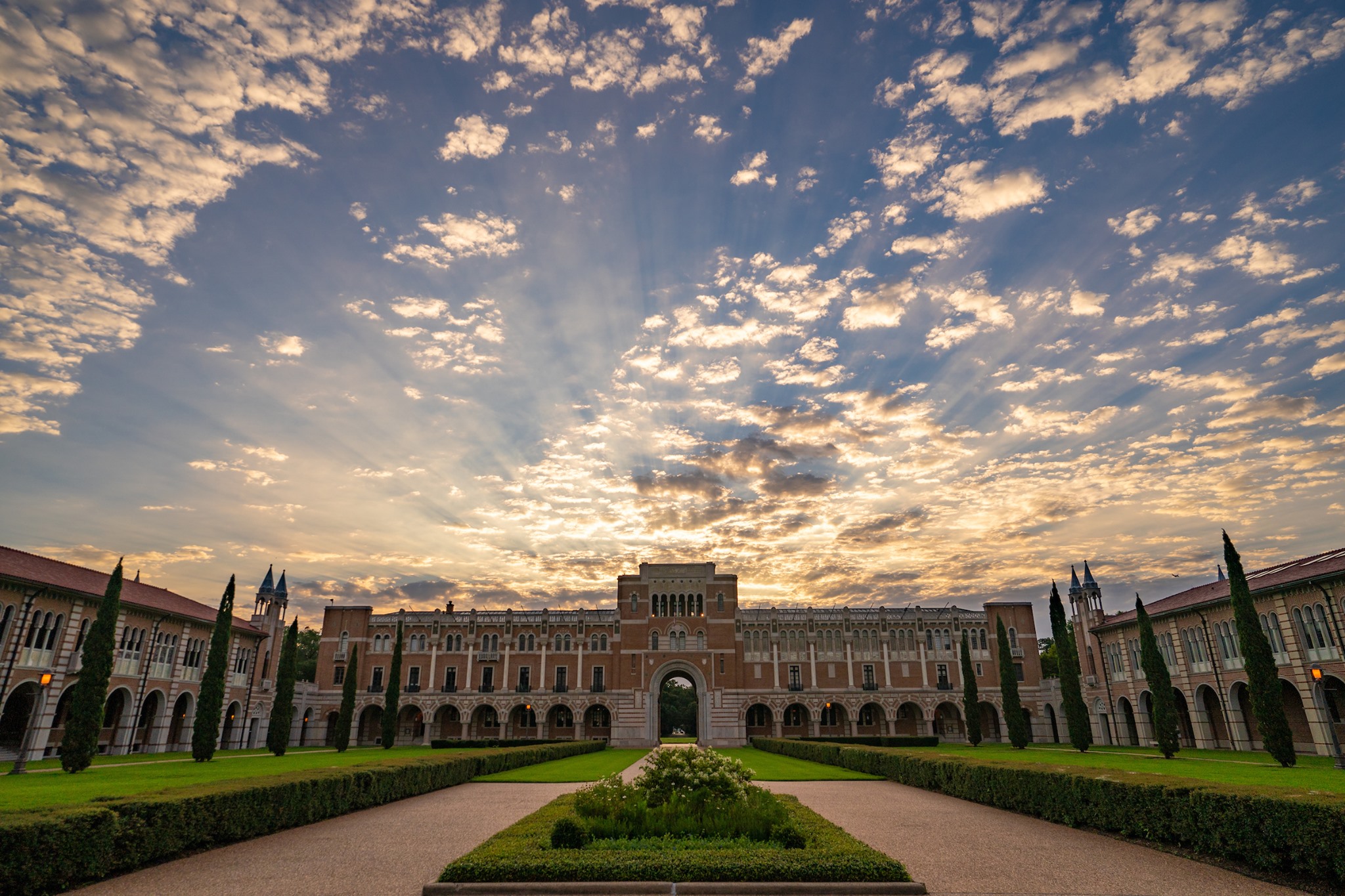 Situated on a stunning 300-acre campus near the Houston Museum District, bookworms applying to Rice University can expect a glorious cultural and educational experience. Bookstores with names like Murder by the Book and Brazos Bookstore are not the only bookish perks Rice University offers prospective bookworms. Murder by the Book hosts events with authors amongst other book-related events such as Friends and Fiction Happy Hour, which will undoubtedly give bookworms a well-deserved break from rigorous classes. Through classes such as The World and South Asia, Jewish-American Literature and Culture, Introduction to Native American Literature and Science Fiction and the Environment, bookworms obtain the opportunity to expand their knowledge of the world. Furthermore, the Fondren Library allows students to access more than two million books, in addition to the Woodson Research Center Special Collections and Archives. Both prove absolutely excellent resources while compiling research for that tricky term paper.
English literature classes integrate creative and critical practice through the training of close reading and analytical writing. These techniques often span different cultural histories and theories, as well as the crafts and forms of literature across the world through Rice's special courses. Graduate students may even earn their MA as they work towards earning their Ph.D., which calls for many all-nighters at the Black Hole Coffee House. Ordering a Nitro topped with whipped cream, cinnamon and raw sugar delivers a much-needed energy boost to those bookworms pulling all-nighters for class, or those who they can't put down their third comfort reread of their favorite book. Whether it's the quirky names of the nearby bookstores and coffee shops, or the chance to complete their MA and Ph.D. simultaneously, bookworms applying to Rice University are sure to enjoy their educational career.
9. Bowdoin College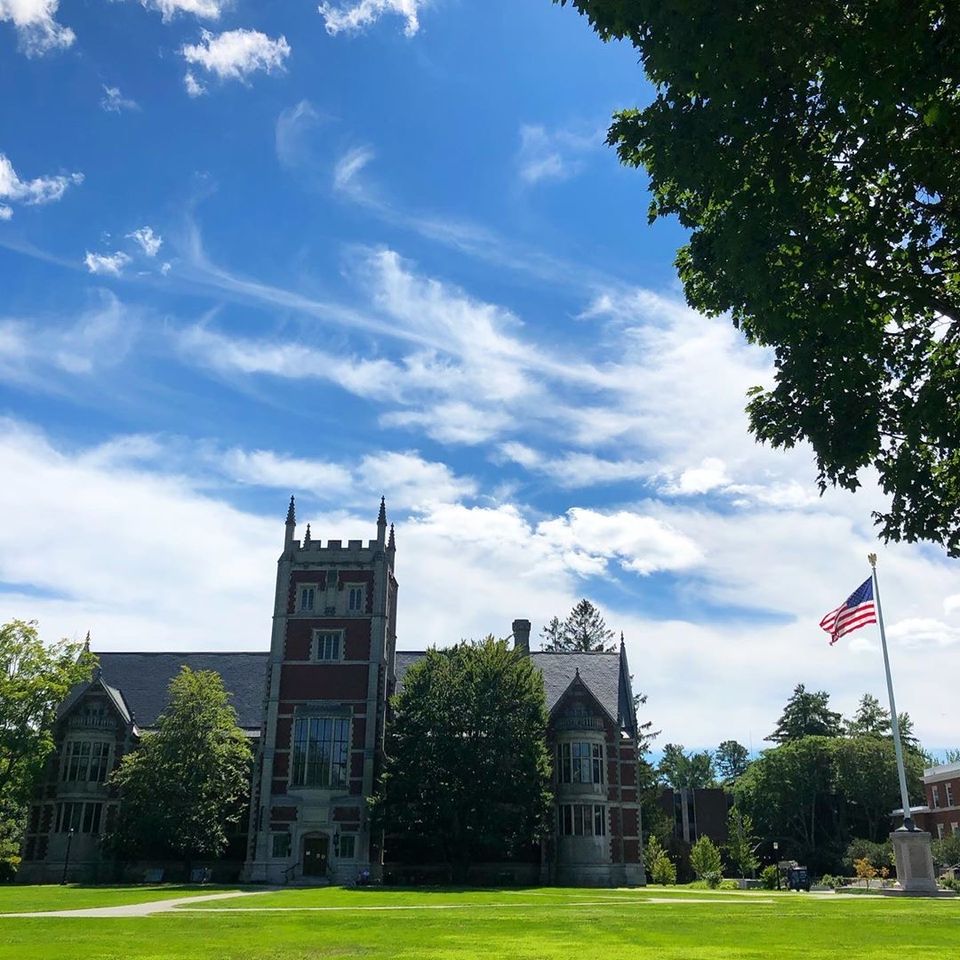 Bowdoin College provides interested bookworms academic excellence and outstanding experiences through their English programs and surrounding shops. Any literary-fanatic practically foams at the mouth when learning the college of their choice offers multiple bookstores within a five-mile radius, but a used bookstore takes the cake. Located in Maine, Bowdoin College calls itself home to nearby Twice-Told Tales Book Store, a used bookstore, perfect for college bookworms on a tight budget. Other bookstores include The Book Barn, Gulf of Maine Books and Bowdoin Bookstore for students to peruse and support with their multiple buying sprees a semester–these bookstores will certainly see many familiar faces. With multiple cafes and eateries such as Wild Oats Bakery & Cafe, Bohemian Coffee House & Deli and Little Dog Coffee Shop among others nearby, bibliophiles can enjoy a delicious coffee break while discussing their latest secondhand hauls.
Bowdoin allows ambitious bookworms to go beyond their regular coursework and put their critical thinking skills to the test by completing an independent study with professors in the department known as Honor's Projects annually. Independent studies from previous semesters include interesting topics like Superhero Ecologies: An Environmental Reading of Superhero Cinema, Closer to Home: Essays from India to Here and The Vietnamese Undead: Transpacific War Memory in Contemporary Fiction. These ambitious bookworms at Bowdoin chose topics that interested them and worked closely with the desired professor to showcase their academic excellence – you can't get there at every college.
Bowdoin College is also comprised of multiple different libraries for different subjects, with the Hawthorne-Longfellow library as the main event. "Named after famous authors and college alums Henry Wadsworth Longfellow and Nathaniel Hawthorne, it is one of the largest undergraduate libraries in the country," said alum Artur Kalandarov. "There are plenty of places to read and study, including the deathly silent stacks, or the more social first-floor lounge chairs." Offering multiple reading and studying rooms, amongst the Vending Cafe and Media Commons, the Hawthorne-Longfellow library proves an excellent place for book lovers to lose themselves during a, particularly hectic semester. Students enrolled in Bowdoin College jump at the fantastic opportunities offered to them.
8. Middlebury College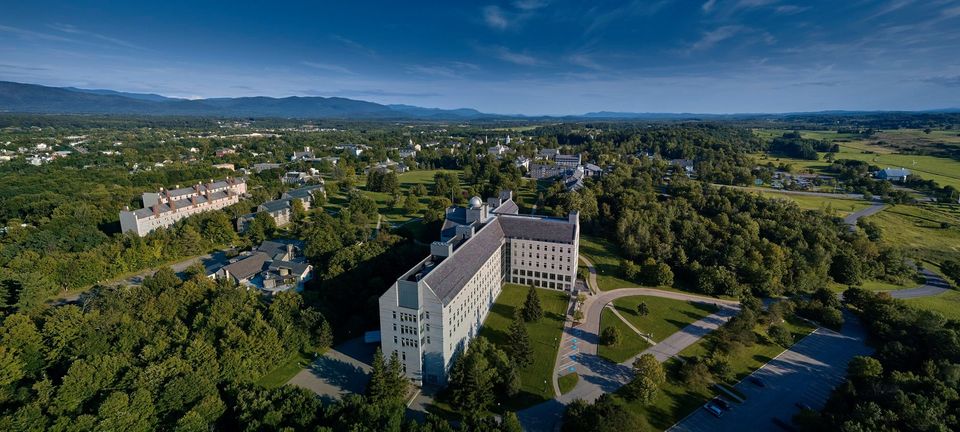 Originally founded in 1800 by the Congregationalists, Middlebury College sits on a lush three acres. The Davis Family Library on campus boasts over 700 seats for bookworms to choose from while pulling an all-nighter for that 10-page paper. Completed with wireless networks, service desks and multiple private rooms to hit the books, Middlebury's library proves an excellent space to read or focus on tedious papers. Otter Creek Used Books is also a beloved and local favorite, offering a large collection of multiple genres. "Otter Creek Used Books is a short walk from the campus of Middlebury College. Down a hill, over the footbridge to the MarbleWorks," Otter Creek owner Barbara Harding said. "I have a shop that one needs to enter to see what's on the shelves waiting to be discovered. As used book shops used to be. And smell like. Books are meant to be pulled off the shelves and held. Chairs are scattered around to relax in. The collection is eclectic and added to daily." Looking for required reading for the upcoming semester? Head into Otter Creek to find either a new or used edition; perhaps if you pick up a used edition you'll be lucky enough to inherit exceptional annotations!
Middlebury English programs offer an intensive academic focus in literature in addition to providing experience in interpretive methods that sustain the creativity of their students. With exceptional courses such as Feminist Blogging, Victoria's Secrets, Asian American Pop! and Animals in Literature, bookworms will undoubtedly enjoy their required readings each semester. Students receive the opportunity to conduct literary research in most of their courses, in addition to skillful analysis of works. For students looking to pursue independent projects, they must apply to do a project in their desired semester. Qualified students can choose from either a creative writing piece or a critical thesis of around 30 to 35 pages for their senior project. Additionally, the department allows students to be hired individually by faculty members to assist them in their scholarly work. Occasionally, collaborative works spring from these opportunities between the professor and student. Middlebury College offers its bookworms multitudes of opportunities to experience and grow from.
7. Amherst College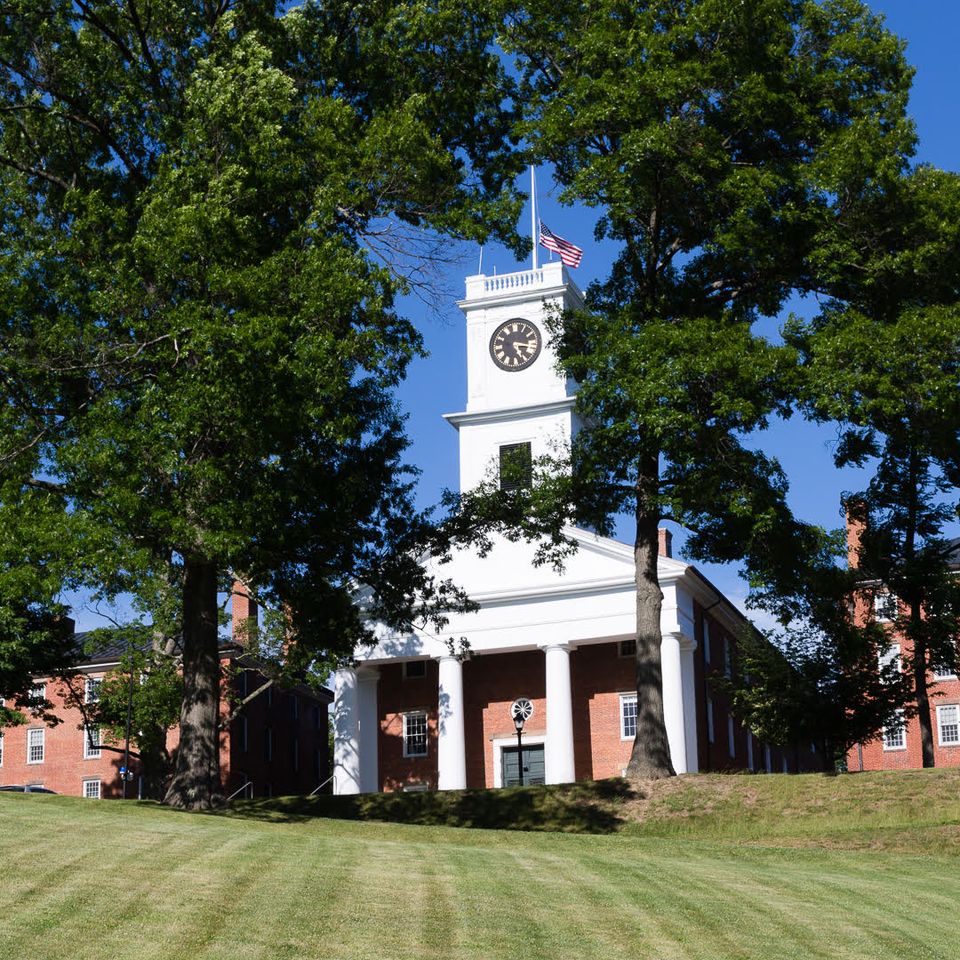 As the third-oldest institution of higher education in Massachusetts, Amherst College provides an abundance of opportunities for accepted bookworms. In addition to its prestige, Amherst boasts membership in the Five Colleges Consortium. Along with five other universities, this membership allows interested students to attend classes at the other four schools if they so desire. Amherst English department offers splendid courses such as Literature of Everyday Life, Storytelling Arts in Mesoamerica and Representing Illness. Many of Amherst's English classes teach useful skills utilized in everyday life, especially for students outside of the major. "I'm in a mandatory junior writing class and it's been helpful since our entire first unit was resumes, cover letters and personal statements," said junior Ryan Wanamaker. "It has helped us apply for jobs, internships and graduate school." Students gain the opportunity to spruce up their CVs, or learn the best way to begin theirs, through the amazing guidance of Amherst professors.
English majors attending this liberal arts college will learn that the school offers a reading mentor job with nearby bookstore Reader to Reader. Mentors can read and discuss a variety of children and young adult books with public school students through an online forum. Outside the forums, mentors are given the opportunity to be involved in school visits, book drives, literary initiatives, local community engagement and assisting with the daily operations of the office. What better way to utilize the skills of putting together a resume and cover letter than applying for a position perfect for bookworms interested in literacy and education?
With relatively inexpensive cafes near campus such as Amherst Coffee, book lovers feel properly fueled and prepared for their study sessions in the variety of carrels, tables and comfy seats within the Robert Frost Library. Located in the historic Amherst Cinema building, Amherst Coffee's menu offers a selection of carefully sourced teas and deliciously fresh-baked treats aside from their coffees and espressos. The multiple quiet and silent zones prove immensely helpful when looking to curl up to finish the assigned readings or brainstorm the newest paper topic. With these areas to study within the Robert Frost Library, students will undoubtedly manage to knock out their readings for next class, or catch up on the readings they skimmed over. Bookworms will definitely want to pull their heads out of their books to see all that Amherst has to offer.
6. University of California, Los Angeles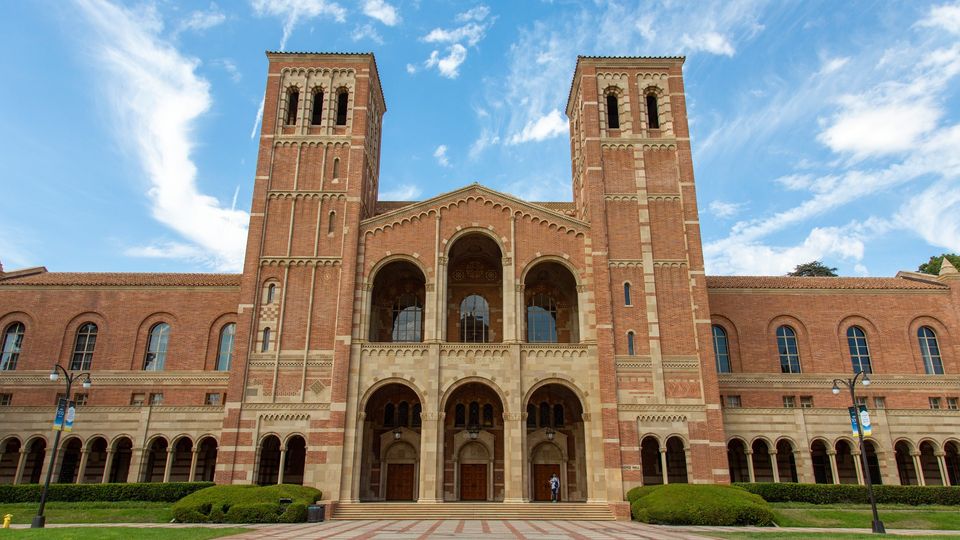 The University of California, Los Angeles, provides more than just beautiful, sunny weather for the bookworms that prefer to read outdoors. Classes such as American Novel, Race, Ethnicity and Performance and Early Medieval Literature in the North Atlantic ignite interesting conversations among fellow UCLA readers on campus. UCLA's English Ph.D. program requires prospective students to complete three stages, beginning with stage one's proper focus on the required coursework. Students can take the first exam focusing on literature from three distinct historical periods. Advancing to stage two during the third year of studies requires students to pass the second exam before forming their dissertation before their advancement to becoming a candidate for their Ph.D. Stage three, beginning in the fifth year, focuses mainly on research, writing and the completion of their dissertation project. Making this school one of the best colleges for English majors.
Luckily for UCLA bookworms, the multiple coffee shops such as the classic Starbucks and Dunkin', among other coffee shops such as The Coffee Bean & Tea Leaf will get Ph.D. students through their three stages in a blissful caffeine haze. With their signature cold brew drinks ordered en masse, all of those unread chapters for class won't seem so bad anymore. The UCLA library prides itself on being one of the largest student employers on campus, in addition to providing countless hours of free research and writing assistance to students. Bookworms eager to earn some cash and help out their peers can apply to the library, where they might find the opportunity to share their well-devised theories on Beloved or rage about the entirety of Ann Radcliffe's The Mysteries of Udolpho, being 700 pages of gothic scenery.
5. Purdue University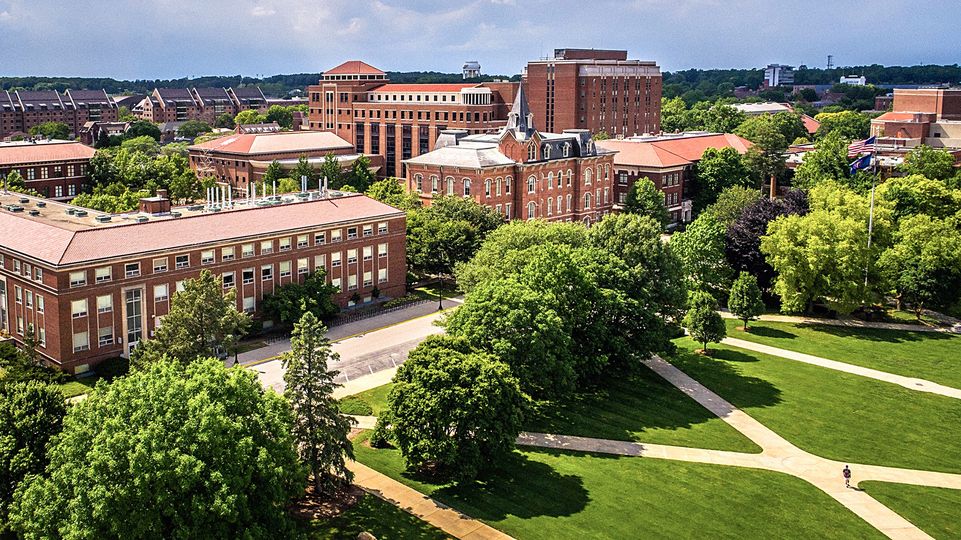 Purdue University provides a world-class education for all that enroll. The English department at Purdue encourages students to hone their skills that transfer to multiple careers. Skills practiced throughout the courses are exceptional writing for multiple audiences, deep reading, creative and literary thinking combined with analytical and research skills. Through these skills, Purdue prepares students to contribute to their professional success. Motivated and ambitious bookworms receive the opportunity to complete their English B.A. within three years at Purdue. Dedicated students begin the career of their choice or continue into graduate school a year earlier with the "Degree in 3" program, additionally offering an excellent combination of saving money and the acceleration of soaring goals being accomplished. Bibliophiles enrolling at Purdue gain unique access to department learning communities, internships, scholarships and study abroad opportunities, amongst other educational and career opportunities that provide excellent foundations for future achievements. Purdue's list of internships perfect for bookworms includes a Copy Writer and EventLink position at SDI Innovations. Ready to get that English degree now?
Purdue proudly advocates adaptive and ethical thinking, empathy and creativity that comes with taking some of the most unique English classes offered at any campus. With courses such as Literature of Black America, Native American and Asian American Literature and Black Women booklovers can pursue these skills in the Purdue University Libraries and School of Information Studies (PULSIS) by utilizing the 3.3 million printed copies and the two thousand e-copies provided to them. Any English lit student will undoubtedly find a use for at least half of those printed and e-copies through the course of their years at Purdue. Along with the delicious flavors of milk chocolate, honey and graham crackers that make up the Greyhouse Coffee shop's "Flying Monkey," bookworms will find themselves energized for hours while looking for the perfect sources for their paper in PULSIS.
4. Northwestern University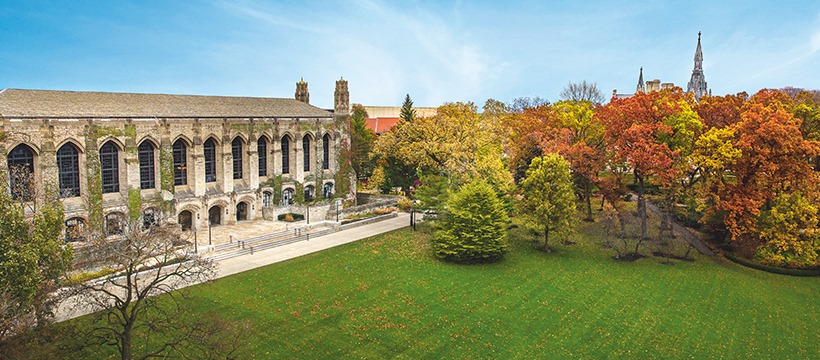 Northwestern University offers undergraduate English courses that cover everything from medieval romance to Renaissance poetry to queer modernisms. For grad students, expect courses such as Studies in Shakespeare & Early Drama: Early Modern Sexualities and Studies in Romantic Literature: Lyric Environments. The graduate programs within the Northwestern English department prove comprehensive in their range of specializations and are designed to serve a variety of intellectual needs and encourage the succession of professional goals for all bookworms that apply. Ph.D. candidates receive full and competitive financial aid, travel grants, assistance on the job market and mentorships by members of its department.
Nearby bookstores such as Amaranth Books boast rare and seemingly unattainable books eluding the hands of collectors, in addition to taking novels off of bookworms' hands to allow for the most recent books from their hauls to fit on their shelves. Bookends & Beginnings hosts interesting literary events for students to attend during their downtime that allows for creative rather than scholarly discourse. Students can bring their spoils from their book buys to the Northwestern University library, where they can read their newest book as they ignore their required reading in one of the many study spaces provided. Students can also work within the library, where positions range from hourly-wage student jobs to full-time staff and professional librarian positions that bookworms may aspire to secure while studying for their Master's. Northwestern University offers a multitude of literary and bookish opportunities for interested and eager bookworms.
3. University of Utah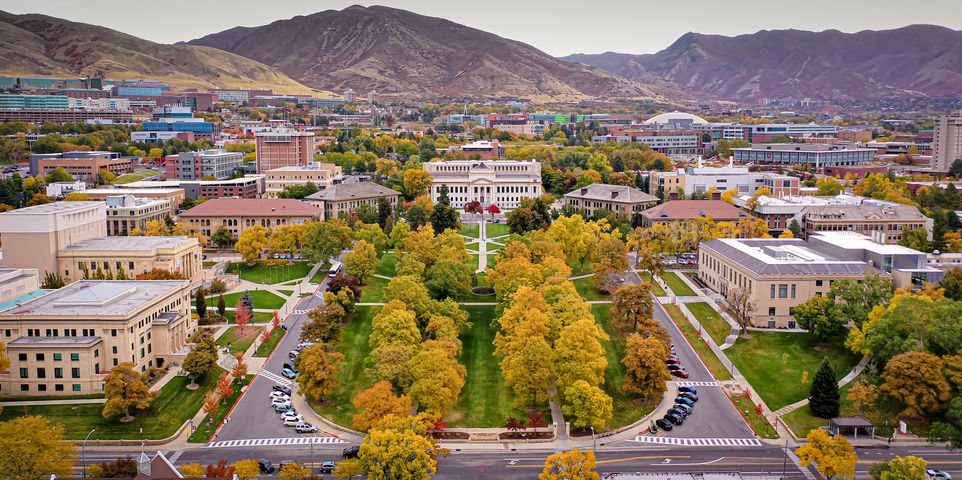 Just like their English department advertises, University of Utah English majors will enter a rich world of intellectual possibilities upon being accepted. Those bookworms at the University of Utah study literature, humanities, creative writing, literary discourse and theories covering works from as early as the eighth-century until present day. The English department provides many opportunities for students to get involved, including publishing original creative or critical pieces in the undergraduate literary journal, The Canticle, or participating in the English Student Advisory Committee to create connections with the department.
With five levels available for student use, the most widely used levels at the Marriott Library include the first three floors, where students can utilize Katherine's Courtyard, Mom's Cafe, quiet study areas, the University Writing Center and group study rooms. "The University of Utah libraries provide a haven for bookworms! In addition to providing world-class research collections, the J. Willard Marriott Library provides a browsing collection featuring all the best reads, from the classics to the current bestsellers, both fiction and non-fiction," said University of Utah librarian Heidi Brett. "Both traditional and e-books are available to borrow. And if students are looking for a beautiful place to enjoy all these great reads, they can curl up in a cozy worm chair in a number of quiet nooks throughout the library." Students are bound to find inspiration for their papers from the multiple exhibit spaces throughout the library.
Additionally, the fully equipped Book Arts Studio, combining traditional techniques with modern aesthetics and technology, contains whatever local bookstores like Weller Book Works, Golden Braid Books and BookDrop may not have in stock. Stores like Weller Book Works obtain signed and numbered copies of popular books, suggest works for education against anti-racism and additionally compile Book Lists for readers in a book slump. UoU bookworms will find plenty of time throughout their four years to browse the nearby bookstore's aisles while sipping the coffee flavor of the season.
2. Marymount Manhattan College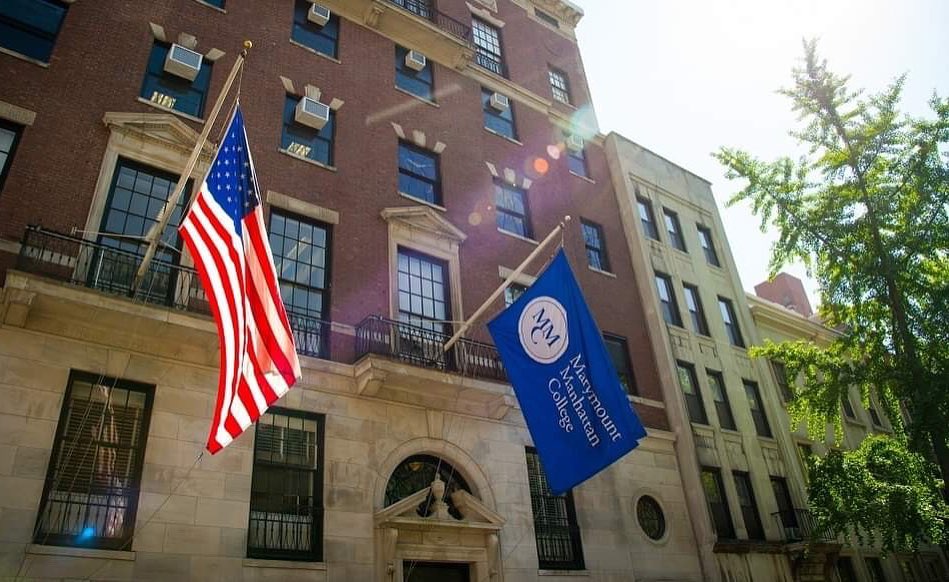 Located in the Upper East Side of bustling New York City, Marymount Manhattan boasts multiple opportunities for incoming, current and returning English majors. Prospective students can concentrate in literature, creative writing or literature and media in addition to completing their BA in English. Calling all those bookworms that dream of working in publishing—perhaps for the opportunity to receive free Advance Reader Copies or gain insight on the upcoming trendy teen series—Marymount offers a dual two-year MA program with Pace University. "The professors are passionate about English, interactive with students, and still do work in their respective fields," junior Amanda "Pand" Milo said. "One of my classes also gave me the opportunity to visit Rolling Stone Magazine and speak directly with the president and CEO Gus Wenner." Marymount's vast opportunities for its English majors allow them to broaden their horizons before completing their sophomore year.
With classes such as "Becoming American": Immigrant Narratives, Literature and Human Rights and Social Issues in Literature, bookworms will positively broaden their reading lists. There proves no better place to stock up on required readings than by supporting the infamous Shakespeare & Co. bookshop. With the built-in cafe (not to mention the hundreds of Starbucks littering the corners of every block), any literary-fanatic would feel glad to spend a couple of hours, and perhaps more than a couple of bucks, within the aesthetically pleasing store. Bookworms applying for Marymount are bound for amazing opportunities throughout their academic career.
1. Kenyon College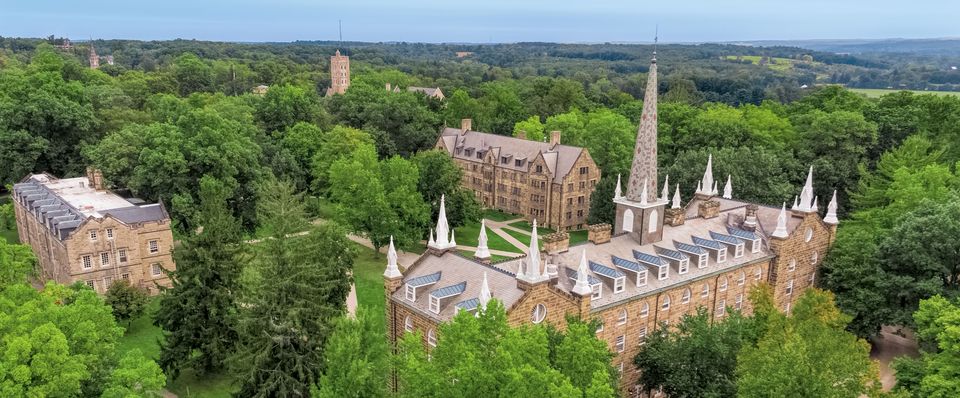 Just as they advertise on their website, just because the tranquility of nature surrounds Kenyon College, it doesn't mean they keep still. At Kenyon College, bookworms will find fantastic classes dedicated to fascinating topics such as Gender Benders, Canadian Literature and Culture, and full courses dedicated to authors like Morrison, Tolkien, Whitman and Dickinson. Essentially, booklovers enrolling at Kenyon College find their course listings to be exceptional. Kenyon offers a wide range of spectacular opportunities that allows students interested in literature, publishing and creative writing to broaden their horizons in terms of education and career choices. The English department at Kenyon encourages its students to participate in the literary events held on campus.
Aside from interactive literary events, the Kenyon English Department designed its own year-long off-campus studies program called the Kenyon-Exeter Program. Interested students attend the University of Exeter in Devon, England, where fabulous opportunities to enhance their study of literature and deepen their knowledge of British culture await. Every bookworm dreams of traveling to England at least once in their life, and what better opportunity than to do it while completing their degree?
If traveling to England proves impossible, Kenyon students have compared their campus to that of Hogwarts. "Kenyon is a great school for bookworms, not to mention, it has been said that our campus looks a lot like Hogwarts! We have a strong English program with amazing professors from all over the world. Our English classes are diverse, ranging from Demons, Great Whites and Aliens: Representing American Fear to Transgressive Friendships in American Literature," said freshman Hallie Underwood. "Our Kenyon Review is a world-famous literary magazine; students have the opportunity to intern for the magazine and learn about literary editing and publishing in a professional environment." With an arguably American Hogwarts campus, diverse courses and a beautiful library, Kenyon bookworms will undoubtedly happily fly through their undergraduate years.