Maybe you really like the feeling of money in your pocket or you want to gain the relevant experience needed to achieve your dream of becoming a Fortune 500 Company CEO. Either way, you need to dust off that old resume or create a fresh one. After all, how can you tell future employers about all of your impressive skills without that all-important document? Sort of like your Facebook (except more professional), a resume gives potential employers a quick snapshot of your experience.
Important? Yes. Scary? Definitely. For the newbies, how do you create the perfect resume without crashing and burning faster than someone running on two hours of sleep and six Redbulls?
Resume Breakdown
1. The Essentials
Without your name and contact info, your resume is only a list of impressive accomplishments. Don't forget to include your email address (one that you actually check), your phone number and street address. Place this at the top so it's the first thing they see.
2. Education
You'll want to list your school, using its full name, your graduation date, your major, any minors, relevant coursework and awards/scholarships (if you have them). As for your GPA, only include that if it'll blow their minds. In other words, if you cringe looking at your GPA, then keep it to yourself.
3. Experience
Pro tip: List only the most impressive and relevant points in reverse chronological order, including the location and the time period you worked there. While looking at a stack of resumes, your potential employer's short attention span needs a reason to keep reading. If you're applying for a marketing position, don't bother including high school goalie, but make sure to list last year's business internship. Don't forget to write out a job description and acquired skills for each position to show how your previous experience will translate at the job you're about to land.
4. Organizations
You know all those clubs that take up so much time? Here's when they come in handy. List anything from sports teams to Greek life to honor societies, especially if you held a leadership position.
5. Skills
Use this section for any relevant skills for the job. Include your WordPress and iMovie expertise, but leave out Microsoft Word since most people know how to use it.
Should I Include My Life Story in My Resume?
Absolutely not—only include anything relevant to the position you want. If you hope to land a writing internship, definitely mention your editor experience at your school's paper. If you're applying for a position at your school's biology lab, nobody cares about your part-time barista experience.
How Can I Beef Up My Resume?
You need experience to put on your resume to find jobs so you can get experience…sound familiar? If your professional experience equals zero, then volunteer experience, part-time jobs and internships come in handy. Keep in mind that part-time jobs may feel like a waste of time since you're not gunning to become a fast food server for the rest of your life, but the skills you gain (like time management) actually attract employers like college students flock to free food.
How do I Format My resume?
Avoid fancy fonts and stick to a simple one that's easy to read. Your contact info goes at the top, in a slightly larger font (think size 14–16 or so), while the body follows your typical font size of 12. You want to include a second page only if you can fill that entire page. Otherwise, cut down your resume to one page. A longer resume doesn't necessarily look better, so don't include fluff to make yourself seem more impressive. Your English teacher never appreciated long run-on sentences included only to meet the page requirement (curse those 10 page papers), and your employer feels the same way too.
What's the Difference Between a Resume and a Cover Letter?
Think of a resume as a list of your accomplishments and experiences. In a cover letter you'll talk about yourself and why you're qualified for the job. Use it as a chance to show off your kick ass writing skills.
For more information about cover letters check out: The Anatomy of a Cover Letter
Top 3 Resume Mistakes
1. Typos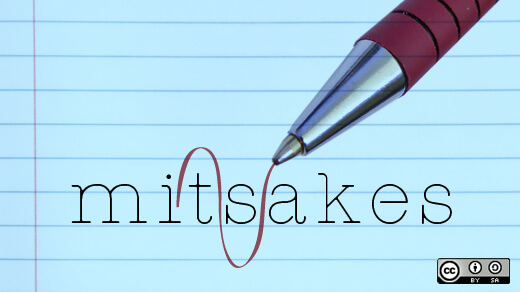 Your resume needs to scream professional and skilled, so any typos equal red flags that show you don't care enough to spell check. Spoiler: They'll throw your resume out with yesterday's empty Starbucks cup. Most word processing programs spell check automatically, so you have no excuse. Reread, reread and, most importantly of all, reread your resume before sending it anywhere.
2. Too colorful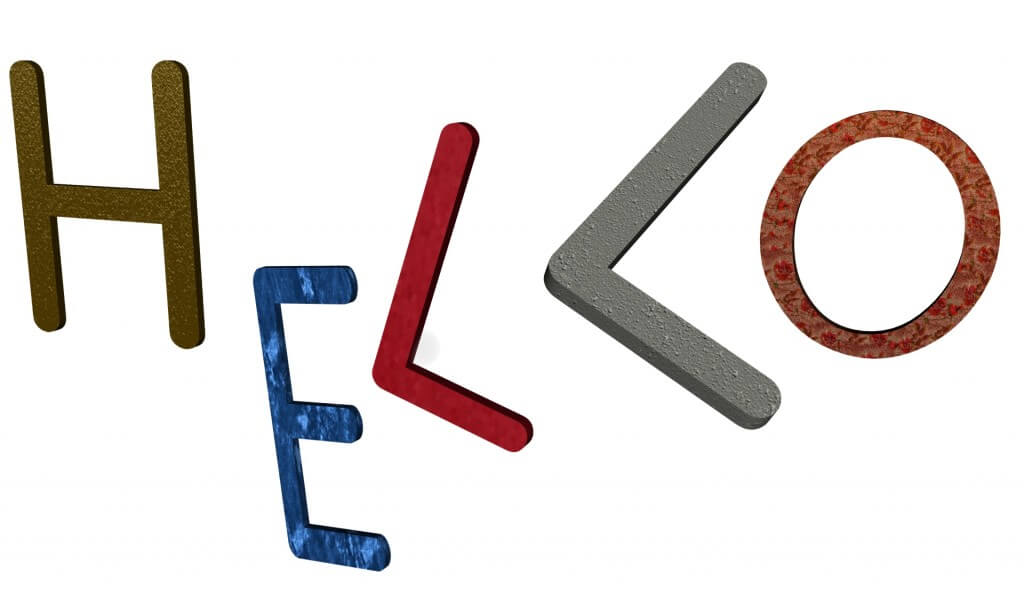 Remember how fun it was to play with WordArt in elementary school? Save that for creating wacky invitations for your next party. Real adults don't use crazy fonts and neon colors to jazz up their documents. Bottom line: Comic Sans is never ok.
3. Too Vague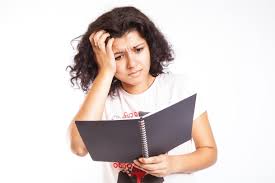 Although you don't want to go into too much detail, not enough detail will hurt you too. You worked hard as managing editor of your school paper, so why not talk it up a little? Instead of writing "edited articles," say, "edited weekly articles while leading a team of writers." See how that sounds much better? Best of all, you didn't lie. If it sounds boring to you, an employer will definitely agree.
Top 3 Resume Twitter Handles
1. Resume Strategists: @ResumeStratgsts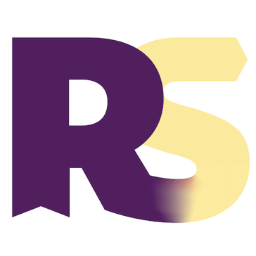 Don't panic too hard about perfecting your resume; Resume Strategists can help. With insider tips on LinkedIn, what employers look for or how social media affects your job search, they have a gold mine of information.
2. Resume Writing: @ResumeResource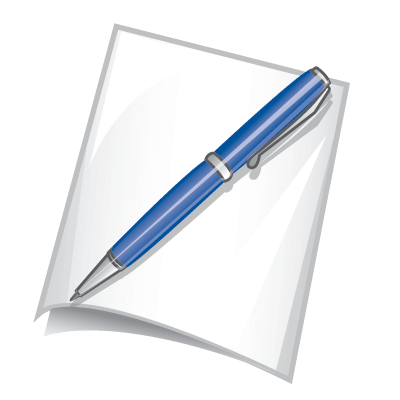 @ResumeResource doubles as the ultimate resume guide. You'll probably never know everything about resumes, like the difference between medical and administrative resumes, but you can start here. With high-stakes competition for jobs, it certainly doesn't hurt to know a bit more to get you ahead of the game.
3. Erin Kennedy, CPRW: @ErinKennedyCPRW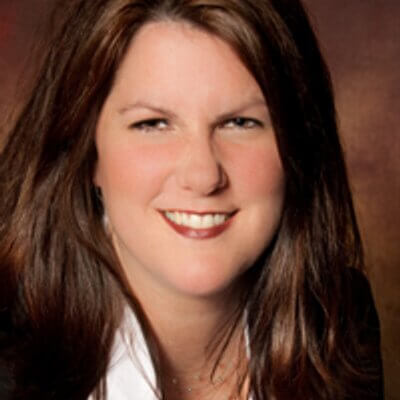 Kennedy writes resumes professionally and offers tips on the best fonts, how to slay at your next interview and how to prepare for job fairs. With a simple follow, you'll gain access to these insider tips that will totally help you land your dream job.
Need more resume tips?
How to Slay Your Resumé as a Writer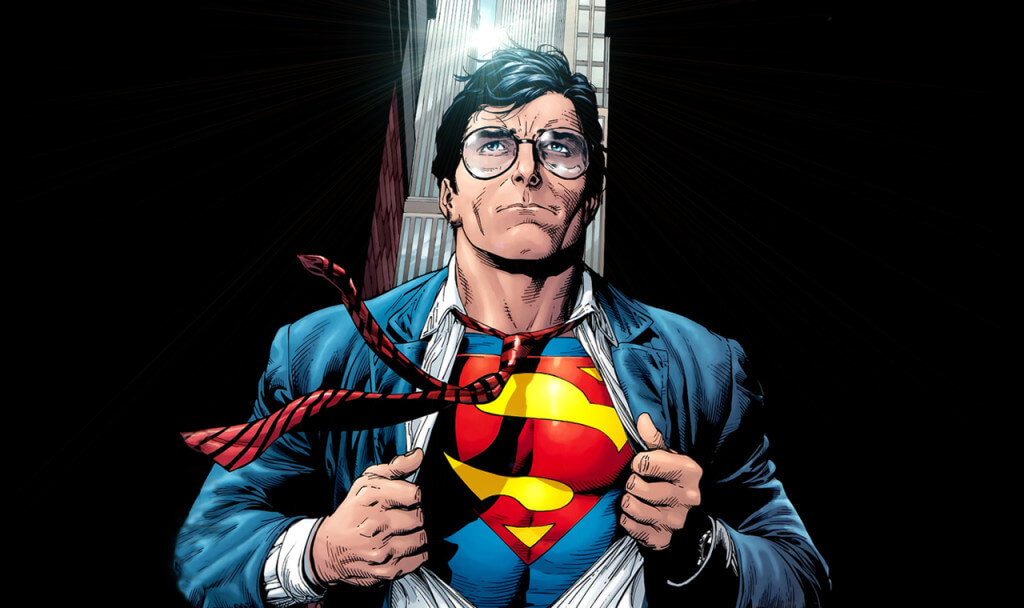 10 Clubs That Will Make Your Resume Flawless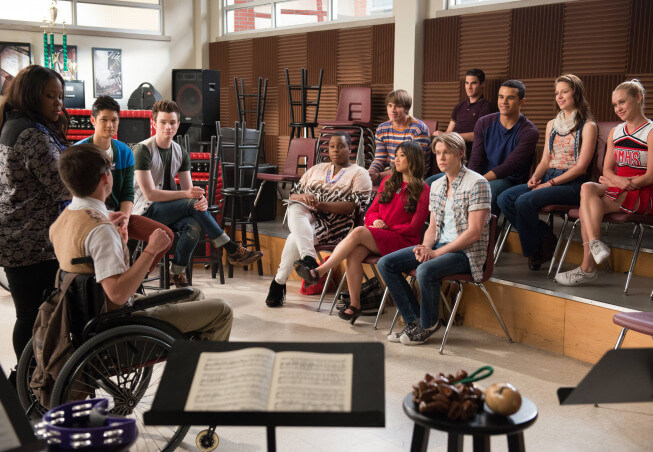 15 Ways to Pimp Your Resume Senior Year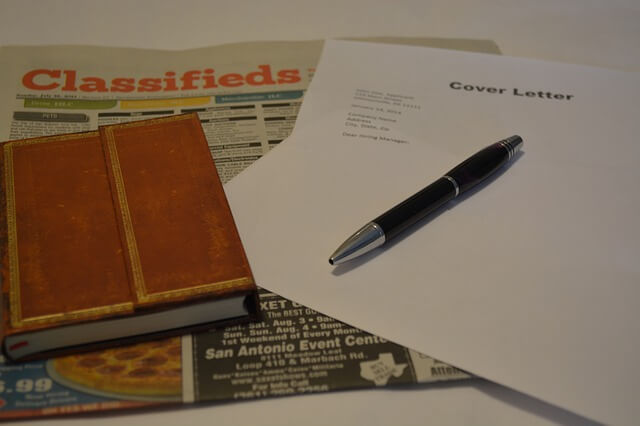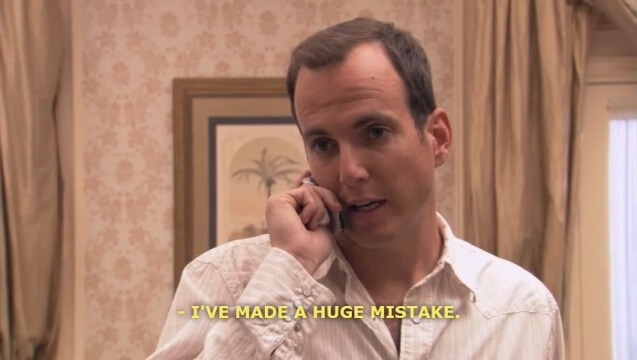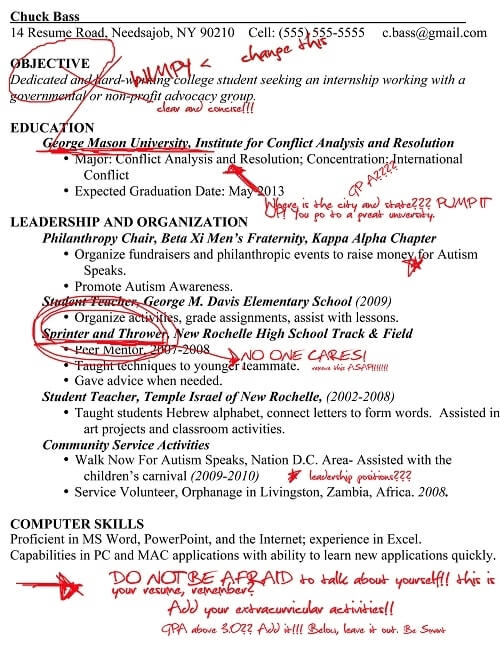 Want more information on resumes? Read on for all resume articles.
How do I add volunteer work to my resume?
Written by Allison Ingrum.
Who hasn't wondered this as some point? Volunteer work lies awkwardly in between categories, and sometimes may not line within with your career path. Worry not. That does not mean you cannot consider it out of the picture for your resume.
News flash—volunteering is actually good for your resume.
Whether or not the benefit seems obvious at the time, volunteer work leaves you with skills that shape you forever. Think about the times you spent organizing, working or leading while building houses for Habitat for Humanity. These experiences directly translate into many marketable qualities that every employer is looking for, but it's all about how you word it, according to Syracuse University junior Vanessa Ramlal, who is very dedicated to her volunteer work.
For example, one experience may show time management and organization while another may display critical thinking and decision making. Those serve as a great resume builder, especially for students who may not have a great amount of experience. Charles Reutlinger in Syracuse University's Career Services department explains these as "transferable skills." Say what now? "[Transferrable skills are] what…you demonstrate in this environment that will come with you and be applicable in a new environment," Reutlinger said.
These skills also determine the importance of one volunteer project over another in terms of your resume. Service work on its own shows dedication, since no one actually forces you to be there. So the skills you developed while you volunteered makes it unique to employers.
In choosing which service project feels more valuable to place on your resume, be sure to think in terms of these additional skills and how they apply to the jobs you want. "The test is how does it help me present my orientation to community improvement but also distinct skill sets," said Reutlinger.
Awesome, but where does volunteer work go on my resume?
In regards to where to place it on the resume, Reutlinger says that the organization is up to you. He explains the organization comes into importance if you're trying to directly express interest in a related field. For instance, he gave the example of putting hospitality volunteer work higher on the page, perhaps in its own section, if you apply for a hospitality centered job. He also added that students are not assumed to be doing any volunteer work and so if you include some but not others, you won't create a gap.
As a general rule, create an entire section for your volunteer work, if you have a lot, or put it under your experiences section. Keep in mind that this part is not nearly as important as showing potential employers how this experience made you a better candidate.
You have the #skills and the resume, but what's next?
CM's Guide to Writing a Bomb AF Cover Letter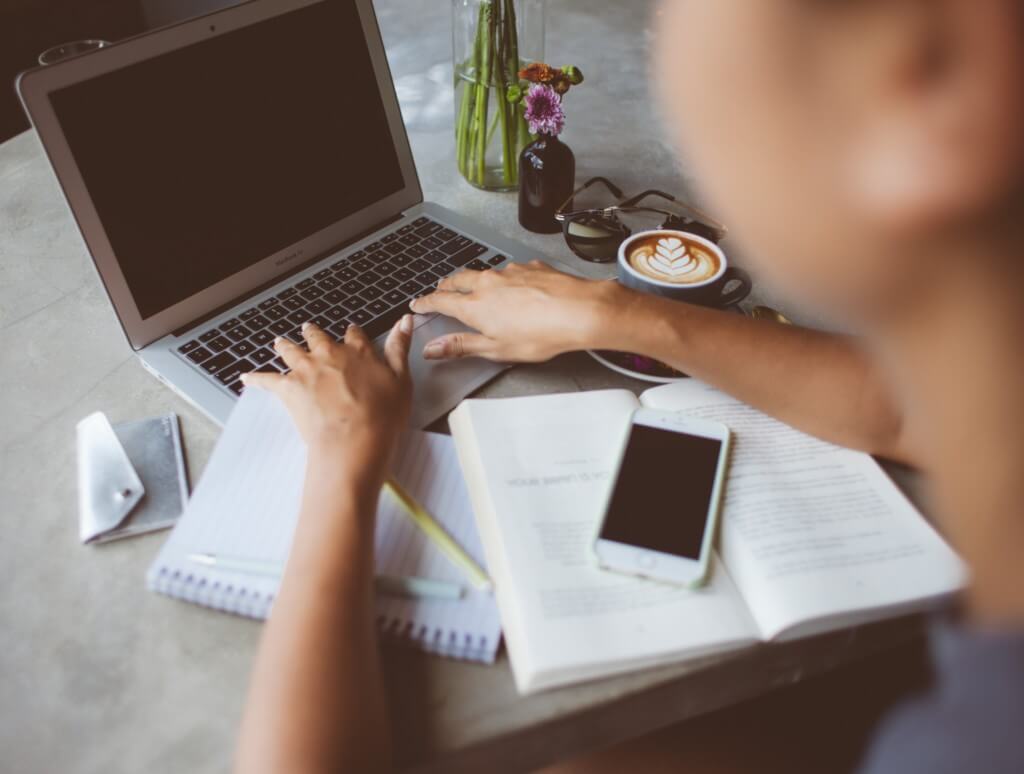 "The most important thing about cover letters to keep in mind: It's okay to brag. And actually, you should. Employers first learn about you in your cover letter, so you want it to create a good reflection of who you are and make a good argument for why you should get the job. 'The most important thing to remember is to be yourself, but also highlight your strengths and accomplishments,' said American University senior Lindsay Maizland."
How to Make Your Own Business Cards to Stand Out in a Sea of Unemployed Grads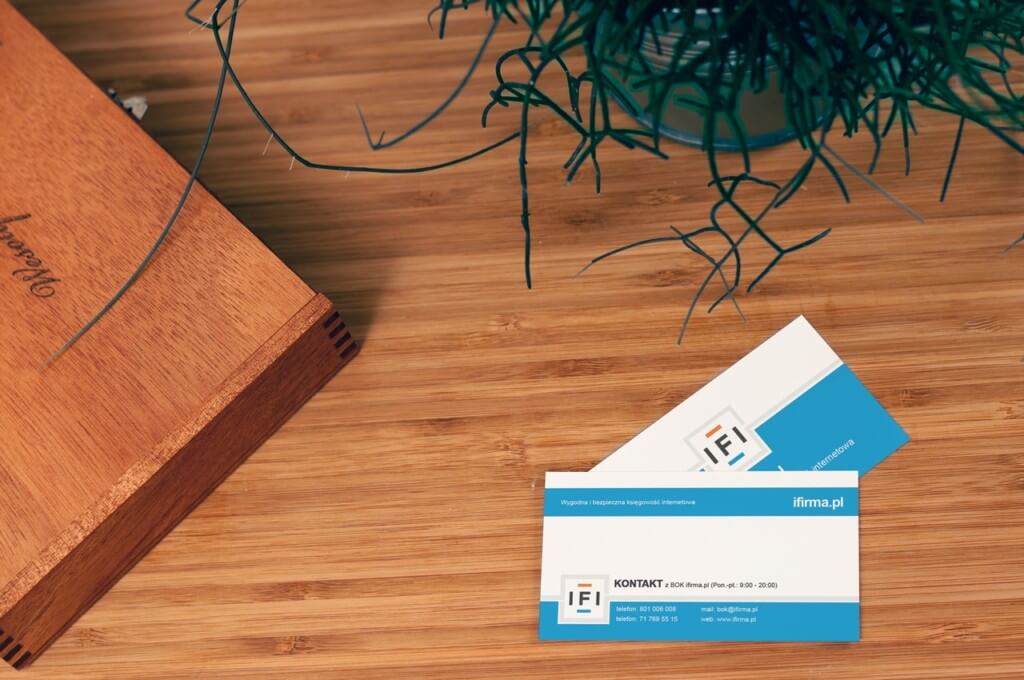 "They'll make you stand out in a sea of students trying to get the same things as you. 'Whether you're at a networking event or at the grocery store, they're something you can give to them and know they have your information. I'm not a salesperson but if I can offer my services and something can beyond that initial interaction it gives them something that they can contact me,' University of Florida Teaching Assistant Kelsey-Ann Adams said."
*Updated on November 9, 2017 by Allison Ingrum to include "How do I add volunteer work to my resume?"