They're the most dreaded words in a job listing: "Please enclose a resume and cover letter." Resumes are bad enough; a cover letter just feels like adding insult to injury. What are you supposed to write? "I want to work for your company?" Though more nuanced than stating that obvious fact, cover letters do have a formula. These five basic steps will get you writing.
Step 1: Header and Salutation
Headers come first, and they're simple:
THE DATE

NAME OF THE HIRING MANAGER

NAME OF THE COPMANY

COMPANY'S PHYSICAL ADDRESS

Be careful to choose the address of the Human Resources department, since some companies have several locations. If you're emailing your cover letter, you don't need a header, but it's still good to include on any attached PDFs of the letter. (Pro tip: PDFs preserve your formatting across word processing systems, so they are your new best friend.)
The salutation is tricky. Personalize it if you can. "To Whom It May Concern" is never appropriate, but some companies, especially big ones, don't advertise their hiring manager's name. If diligent Googling (for something like "Internship Coordinator, Company X") doesn't produce results, then you might consider calling Human Resources; otherwise, "Dear Hiring Manager" or "Dear Internship Coordinator" is an acceptable alternative.
Step 2: Intro Paragraph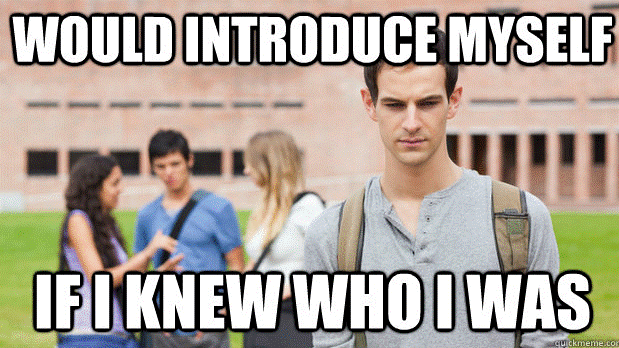 (photo courtesy of runtoftheweb.com)

This is your hook. In three sentences, say who you are (just like freshman orientation: name, college, major, year), what attracted you to the company, and what qualifies you for the job (a sentence-at-most summary of what you'll detail in the following paragraphs). If personal contacts referred you, mention them.
Show off your research. For example, I intern for a literary agency that works with a few of my favorite authors, so I mentioned the authors in my intro paragraph when I applied. You can also mention any company initiatives or values that particularly resonate with you. But don't get long-winded: you're setting the stage, not putting on the play.
Step 3: Body Paragraphs
(Photo by icanhascheezburger.com)

I say "body paragraphs," but try to have just one. Think of how many cover letters the hiring manager reads. The body paragraph should detail one or two of your most relevant achievements, showing how you will be an asset to the company. Never restate your resume. Instead, use keywords from the job description to elaborate on your skills. This does you two favors: First, it shows you did your research. Second, large employers sometimes use keyword computer searches to sort through applications. You don't want a computer to discard you.
On what experiences should you elaborate? Whatever corresponds with the position's responsibilities. In applying for editorial internships, I highlighted my work with my campus newspaper and writing center. Don't fret if you don't have directly related experience. For example, organizations often seek "self-starters." Maybe you don't have a finance background, but you founded a neighborhood pet-sitting business last summer. Describe how you did so using keywords and specifics: number of clients, how many hours you worked, how many people you managed, what social media experience you gained. If social media savvy is a company necessity, don't waste time talking about how you fearlessly walked six of Mrs. Ferguson's poodles each Friday—talk about how she was the 27th client who found you through your Facebook posts.
Step 4: Closing Paragraph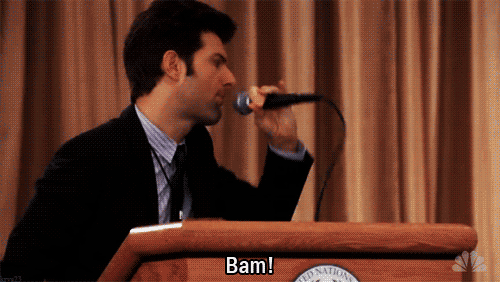 (Photo by giphy.com)

The closing paragraph reiterates how much you want this job and makes you easy to contact. In one sentence, restate how your specific experiences make you a great asset to the company. Never say "I can learn a lot from this position"–anyone can do that. Companies want to know how you'll help them succeed. This isn't like meeting your favorite celebrity; this is like trying out for the varsity football team.
Finally, state what materials you have attached—resume and writing sample, for example—and provide your phone and email information in the body of the paragraph. You can preface those with a simple phrase like "I look forward to further discussing my qualifications via phone at …". Wrap up by thanking them for their time and consideration.
Step 5: Signature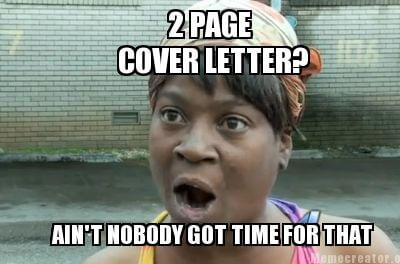 (Photo courtesy of memecreator.org)

Sign your name: "Sincerely…" Then provide your address, phone and email—yes, even though the last two are already in the closing paragraph. If you have a regularly maintained blog, a LinkedIn profile or online web design samples, you can also provide those links. If you do, make sure to label them, since it's unprofessional to paste links willy-nilly into your signature. (Note: on a printed cover letter, you can include this information in a professional header instead, like the one used on your resume.)
After the signature, your first draft is finished. Now ask that English-major friend of yours to copyedit. If it's longer than one page, check your body paragraphs and make sure you hit only the most relevant points. The point of a cover letter is to get you an interview. As long as you hook your reader by presenting your most impressive qualifications, you'll make a successful first impression. See below for an example to get you started.
Still have writer's block? College Magazine is here to help.