Imagine showing up to what you believe is just another on campus meeting for the literary magazine, then finding that one of the distinguished speakers happens to be on the search for interns. Why didn't you make your own business cards, again? Keeping a few business cards on you will keep you from jotting down your name on the back of a napkin. Beyond that, it'll put you one step above the rest and closer to that corner office at your dream job.
Ready to Make Your Own Business Cards?
WHY YOU NEED A BUSINESS CARD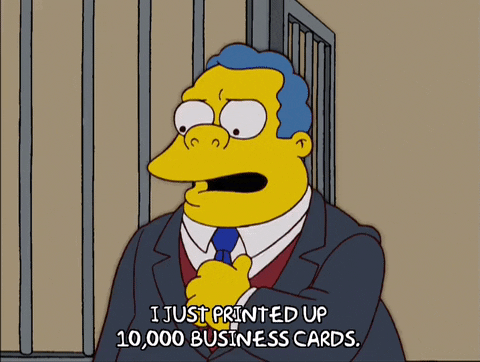 Simple answer: They're essential to your personal brand. You don't want to end up at your parents' house, still on the search for jobs and trying to figure that out. Cards don't just give away your information to new contacts; they also show part of your personality. How many students actually carry them around like a professional? They'll make you stand out in a sea of students trying to get the same things as you. "Whether you're at a networking event or at the grocery store, they're something you can give to them and know they have your information. I'm not a salesperson but if I can offer my services and something can beyond that initial interaction it gives them something that they can contact me," University of Florida Teaching Assistant Kelsey-Ann Adams said.
Beyond that, having a business card on hand says you're prepared. Even when you feel overwhelmed by everything you need to get done, in a matter of time having this little piece of your life put together will make you feel calmer.
HOW TO MAKE A BUSINESS CARD THAT STANDS OUT
Your card will depend on your industry or major. If you're studying graphic design, you don't want a standard card with a white background and Times New Roman font. That would say nothing about you or your capabilities. Instead, showcase your skills with a unique design or color palette. If your field of study focuses more on a business aspect, opt for a more streamlined look. Simplicity is appealing to the eye and draws more attention to the content of the card rather than the embellishments.
Include your contact information: name, phone number and email address.
Communicate your professional interests even if you're still in school. If you're studying journalism, put journalist. You probably have a few published articles out there.
If you're feeling tech savvy, put a QR code on the back. The code will show that you're using emerging technology and ambitious enough to try something new.
Include the URLs for your website, LinkedIn profile or social media accounts. This can allow a potential employer or client to see what you do best and gain some insight into you at the same time. "It's a great opportunity for them to see all of my sites," Adams said. "My Facebook, my website, etc. my business card can be whatever I want it to be."
Include an image or icon to personalize your card and make it career-focused. You could try a computer monitor if you're in the technology industry, or a pen if you're a writer.
Make the card legible. Use a 12-point font for the best readability.
5 CHEAP BUSINESS CARD SITES THAT ARE REALLY SIMPLE TO USE
Quality counts. You don't want to hand over a flimsy business card with ink that smears. If your card looks cheap, that will not reflect well on you. Think of your business cards as an investment for your future. Check out some options for getting business cards on the cheap without sacrificing quality.
1. MOO
MOO creates cards on the sturdy matte or glossy, cotton or luxe paper. They have standard plain colors and patterns, but they also feature artistic photos and original drawings for you to use. They're also printed double-sided in color, so you don't need to pay anything extra for your card to be cohesive. Starting at $20 for 50 cards, you can get started handing them out as soon as possible since Moo offers next-day shipping.
2. Vistaprint
https://www.youtube.com/watch?v=CR3PvCOvsg0
In just a few steps you can have beautifully designed business cards in under 20 minutes. Vistaprint aesthetically modern and sophisticated stock designs, plus an option to upload your own photo. For about $10, you can get 500 single sided cards with the option of either a glossy or matte finishing. "I personally love Vistaprint, it's a really well known company so I trusted their work. Plus, the site is really simple to use and now I actually have something to hand to professionals when I go to networking events," UF senior Samantha Klaus said.
3. GotPrint
GotPrint prints more than just business cards. But if you're looking for something economically friendly and more green, they specialize in this, using recycled paper and soyink. Choose from designs like, ovals, circles or even leaves. And if the back and front of a traditional business card doesn't leave you with enough room, they even have a folded option, like a mini book. It depends on the style you choose, but for 100 cards the price starts at around $8.
4. PsPrint
PsPrint offers many deals throughout the year, like four size options, nine different paper types and the option to round out the corners of your cards. With so many options, your card will stand out amongst a deck of cards an employer receives at a job fair. Upload your own design or use one of their simple template. Either way, for about $30 you'll have 250 cards to hand out at a networking event or show off to your friends.
5. Create Your Own
This one technically isn't a website, but you'll save extra #PSL cash and show off those design skills. With Adobe Photoshop or Illustrator, even Microsoft Publisher, you'll find preset business card sizes. Work on the design, and when you're ready to print you won't have to go further than your bedroom or campus' printing lab. "I'm really into graphic design so I decided to make my own and it's much easier to put your own spin on your work when you're doing it yourself. I printed mine at a printing shop and it was still cheap but professional," UF junior Allie Brown said. Just make sure you're using a high quality printing paper from your local office supply stores.
HOW TO HAND 'EM OUT
Hand Out As Many As You Can
You're selling yourself as a product, as odd as that may seem. Even if you already have an internship or job, making more connections never hurt. Engage in conversations, try and spark common interests and hand over that card.
Card Exchange Etiquette
But how exactly do you casually hand over that small piece of paper? When asking for or giving out a business card, wait until all parties involved have introduced themselves. When you anticipate you'll part ways soon, say something like, "Talking to you has been great, let's stay in touch." You'll not only wrap up the conversation, but also you won't end it awkwardly. "Whenever you ask for one you get one," UF Personal Branding Professor Nicole Irving said. "It's just a normal transaction in networking."
Keep Them In Your Wallet
Keep at least five business cards in your wallet. Keeping them loose in your pocket may make you seem too eager to get rid of them, so take a little time to pull them out of your wallet. Strike a healthy balance when exchanging business cards by not just casually handing them out to everyone you see. "I've had my business cards and the same template for almost two years now, I honestly keep them on me at all times, especially since I'm a senior now, there's no exception," UF senior Des Lee said.
A card is a great way for people to remember your initial meeting, but you can't rely on it to do all of the work. Be memorable enough in person for your business card to really stand out. "I think that now and especially when you graduate and go out into the professional world they're really important," UF senior Alexandra Rodriguez said. You're awesome, and your employers need to know that too.
Wondering how to leave a good impression on employers?
How to Master the Dreaded Elevator Pitch and Land Your Dream Job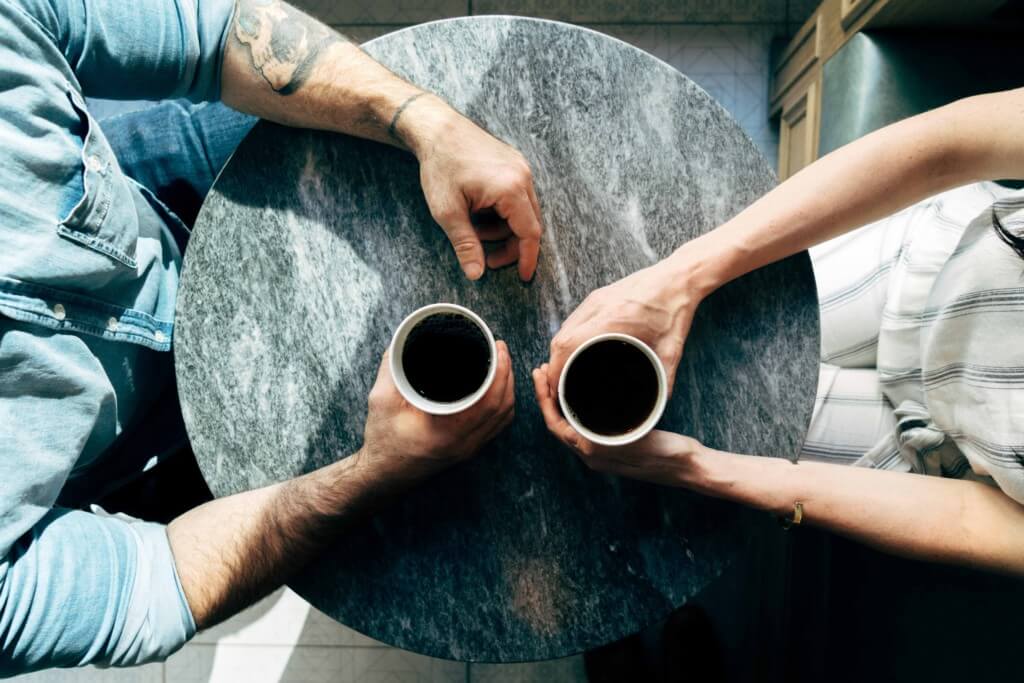 "If you're chatting up an executive at a large advertising agency, talk about how you assisted on creating a successful campaign for a big name client, even if it was for a school project. Or if it's a big time biomedical researcher, tell them about the research you've done in your lab and some of the results. Professionals don't necessarily want to just hear about the experiences. Instead, they want to know what you did with them."
How to Answer "Tell Me About Yourself Like a Pro"
"Making yourself pop from the page works as a real plus in a society dominated by clone applicants. While staying professional, relevant and concise can determine if you snag the job or not, passion may help. Connect your strong suits to what you enjoy."