So you don't have a job lined up for after graduation? Take a breath—that's okay. It's never too late to start building a network of people to help refine and achieve your career goals. Don't panic if you don't see your dream job listed right away, experts recommend using people as resources to help you learn about and find these opportunities. Vice President of Career and Professional Development and Adjunct Professor at UVA Everette Fortner said, "80 percent of jobs are never posted, so the only way to find them is through networking."
See it as Research
"Networking is a dirty word, but it doesn't have to be. Pretend it's a research project," Fortner recommended. By thinking of networking as a research project, students can use skills they've already honed on in their college papers. First: Set a career goal. Second: Outline what people may be helpful. Third: Don't start your relationship by sending a resume; instead, ask them to tell you more about what they do. Instead of asking people to evaluate you, use this conversation to expand your network and learn more about your field. "One of my favorite questions is: 'If I get an interview could you tell me some of the issues they may ask about?' as a subtle, 'Can you help me?'" Fortner said.
Use Linked In—The Right Way
The Internet provides a whole new way to reach out to people. Niklas Myhr, an assistant professor of marketing at Chapman University who was ranked one of the "50 Most Social Media Savvy Professors in America," found that students sometimes hesitate to create a LinkedIn profile early. "They want to have something to brag about first, [but] I think that is a mistake," Myhr said. He continued, saying that showing humility is actually a good thing because it allows you to network with people with way more experience. "Don't hold yourself back from the most important part of LinkiedIn—building relationships," Myhr said.
You know when you get a friend request from someone you don't recognize? And then you look and see you share no mutual friends? Don't be that person on LinkedIn. "There are a lot of young folks reaching out to me that have no connection whatsoever," Chief Compliance Officer at Prudential Individual Life and Securities Insurance John McGovern said. "Like so many good things, [LinkedIn is] becoming over utilized…What's happening for a lot of business people now is there's just too many requests for information and interviews," McGovern said.
Myhr also cautions against this. "Don't connect with them before explaining who you are and what you have in common or where you connected," Myhr said.  Reach out to people you share something (or someone) in common with and emphasize your connections to make people more likely to respond.
Reach out to Alumni
UVA fourth year history major Alec Tausch said, "I'm a big fan of LinkedIn but I haven't used it as much… really what I recommend is talking to people." He built his network by using the Virginia Alumni Mentoring program. Through this program, he connected with an alumnus, interned over the summer, discovered where his interests truly lied and shifted his career goals. His mentor played a big role, too. "She's been a constant contact in the field and she's been someone I've looked to not only for advice [but also] for other contacts," Tausch said. Every school has graduates, so find out what networking programs your career center offers and take advantage of your university's resources and alumni.
Never underestimate the power of alumni. Fortner recommended checking out database websites of specifically alumni instead of only filtering through LinkedIn, while McGovern suggested students attend alumni networking events. Aside from the Internet, take advantage of alumni events and face-to-face opportunities to build connections with professionals in your field.
Use Strong and Weak Ties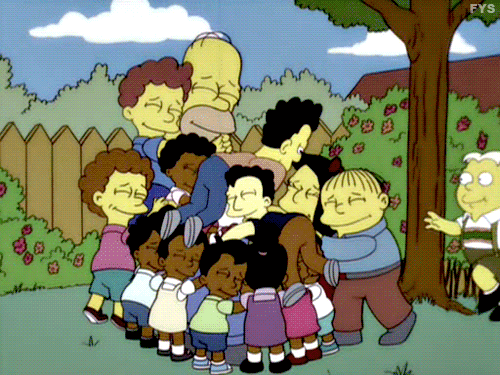 Building a network means reaching out to literally everyone, even if the potential connection seems far-fetched. Don't worry, this isn't your knot-tying final in cub scouts. Strong ties include people you know really well, like sorority sisters, favorite teachers, research advisers and parents.  Weak ties include people you might not know as well, like your first year roommate's parents or a guest speaker that spoke in your class. Reach out to these weak ties as a bridge to new people and opportunities. Plus, using real-world connections beats using Internet bonds on LinkedIn or Google. "There are too many degrees of separation now," McGovern said. "[Students and recent graduates] shouldn't abandon the old fashion networking that is available."
Fortner, Myhr and McGovern emphasized these weak ties. Myhr said he cringes a little when students tell him they went through their Facebook friends and deleted those who didn't seem useful. "How do you know you didn't just delete the next Mark Zuckerberg out of your networks? Limiting yourself is going to limit your opportunities in life as well," Myhr said.
Apply to Multiple Opportunities
Use those weak ties to cover all your bases. "Don't have one thing going at a time have 20—or at least 10," Fortner recommended. Applying to multiple places and talking to different people lets you expand your backup plan, that way you can choose between multiple options for your first job instead of settling for whoever hires you. Fortner said your goal should be to get three offers.
Listen to your middle school computer teacher and set up a spreadsheet to manage your job search and networking opportunities. List the name of the person, company, contact info, when you contacted them, what you talked about and when you want to contact them again. The spreadsheet will help you make sure you're using your strong and weak ties and pursuing productive conversations. My roommate keeps an ongoing list of internship listings. She color-codes the list based on the status of the application. She picked a color for the internships she applied to but didn't hear back from, the internships that she landed an interview for, the internships that flat out rejected her, and the internships she missed the deadline for (oops).
Don't Stress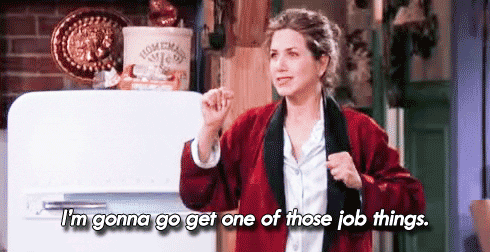 Right now the unavoidable, terrifying question remains, "What's next?" Don't get too frazzled about finding a job before graduation. Fortner recommended you start networking in April, but the job search can and should extend to the first few months after graduation. "June and July are great months to be doing your job search…don't put off everything, but don't panic," Fortner said. The graduates with jobs lined up will probably work for companies that recruit heavily. Instead of waiting for companies to come to you, arts and sciences majors will need to find and search for companies and job opportunities. While some industries recruit as early as junior year, others wait for you to reach out to them. So get started and keep going, but take a breath. It will all work out.