Even in high school, Stacy Leibowitz knew that she wanted to go to medical school. Upon attending the University of Pennsylvania for undergrad, however, Leibowitz had no desire to study science."It happened that, when I was there at Penn, the history department was excellent with a lot of amazing teachers," Leibowitz said. So in her sophomore year, Leibowitz declared her major and graduated with a Bachelor of Arts in history.
But wait what about her dreams of medical school? She went. Leibowitz graduated from Johns Hopkins Medical School in 1997 and currently works as a doctor of hematology and oncology in Miami, Florida. After majoring in history?
Yes, there are other good majors for med school besides biology.
"Quite frankly, none of that helps you in med school anyway," Leibowitz said of majoring in science in undergrad. "The classes in medical school are their own classes. I didn't need to take biochemistry twice." If you wouldn't get a tattoo that says "mitochondria=powerhouse," but you want to pursue a career in medicine, these 10 majors can get you into med school.
1. Economics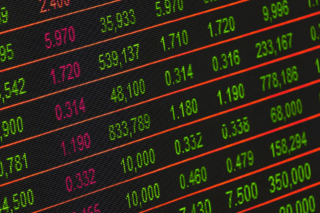 What in this world can't money solve? In this case, money–or the study of it–solves the question of what's a good major for med school. According to the Duke University School of Medicine Director of Admissions Andrea Lanahan, social sciences are the next most popular set of majors to apply to Duke's medical school after the biological and physical sciences, with one of the five more common social science majors being economics. "In general, these fields are looking to use their fields to apply a different thought process to medicine," Lanahan said. An economics major may translate into working with public health or policy, according to Lanahan. Before you rake in the dough as a doctor, learn the science behind your future fortune.
2. Psychology
A lot of TV shows out there depict psychology as this wildly interesting and potentially dangerous field heavily involved in crime-solving; Psych, Criminal Minds, and Perception all come to mind. But if working for the FBI steps a little to close to danger for your taste, consider med school as a safer alternative. Lanahan said that psychology is a common social science major for those applying to med school. Which makes sense seeing that certain focus areas for medicine rely heavily on psychology. Northwestern's website also lists neurology, pediatrics and behavioral medicine as medical fields where psychology pays. So leave the scarier world of crime-solving to the FBI and consider psychology as a good major for a different perspective on medicine.
3. History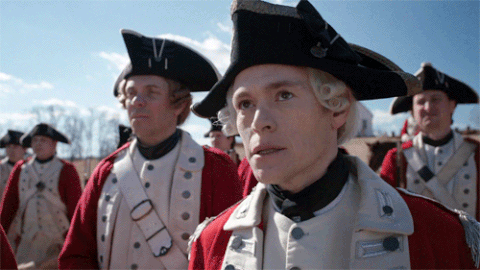 If you know all historical facts behind Hamilton and all the words to the soundtrack, consider studying history before grinding through the hard sciences in medical school. A history degree worked well for Leibowitz. "I wanted the chance to study something I had an interest in, in a place that offered interesting and well-taught classes," Leibowitz said. Leibowitz never felt like her classmates who majored in biology prepared better for med school. Rounding out her education with other subjects also helped her focus. "I wasn't burnt out from doing all the sciences over the past four years," Leibowitz said. If that's not enough to convince you, the Icahn School of Medicine at Mount Sinai website lists history as one of the most popular undergraduate majors for accepted students in 2015-2016. So keep on spreading Hamilton's story–med school will wait until you're done.
4. Anthropology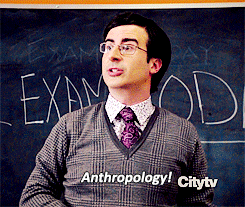 You don't have to be a people person to study anthropology, but, surprisingly enough, anthropology could improve your people skills. The Emory University website says that anthropology serves students who want to work "directly with people." A medical professional needs a good bedside manner; treating humans like foreign species in the lab leads to better people skills in real life (and combined with that, your hot doctor look might lead to some digits). So go out there and study your potential patients–they might thank you for it later.
5. Evolutionary anthropology
You know the evolution picture with a bunch of primates in a line all walking into the next evolution until it reaches the figure of a man? That monkey didn't become a human with just a haircut and some good posture; find out all of the steps between our origins and now with an anthropology major. Where anthropology offers a general study of people, evolutionary anthropology looks at "humankind's place in nature," according to Duke University's website–specifically, at how humans evolved from primates. Lanahan listed evolutionary anthropology as one of the common social science majors that med school hopefuls apply with. If you study the human body as it evolved over time, you have a better grasp on how the body functions now.
6. Chemistry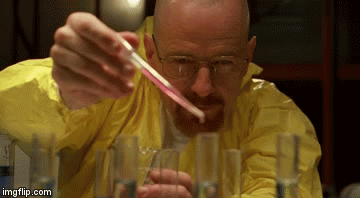 The line between future doctor and future mad scientist might blur come finals week, but if you can keep your sanity, sign up for chem. The Icahn School of Medicine at Mount Sinai website lists chemistry as one of the most popular undergraduate majors for accepted students in 2015-2016. If there's that one bio course that you just know you're going to dread, (like, really, taking a class in plants or fungi for "taxonomic diversity"? Why?), a chem degree could offer both an escape and a good major for medical school.
7. Religious Studies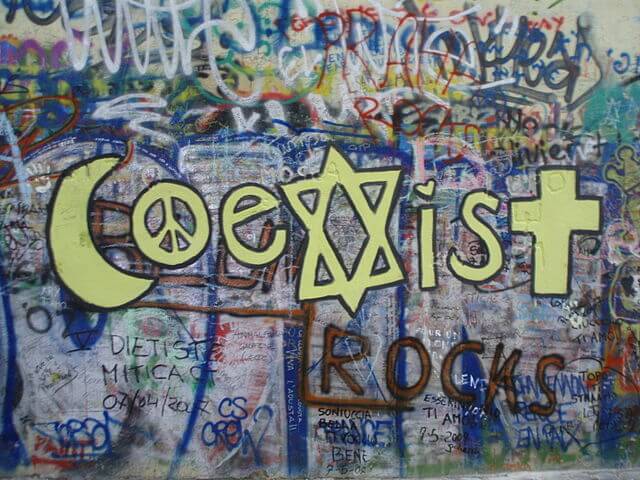 Something as personal as religion may seem odd when pursuing a career in medicine, but when it's a personal passion, why not go for it? Ameer Quadri chose to major in religious studies after a Bible study course piqued his interest. He spent undergrad taking courses both for his studies of the Abrahamic religions and for the necessary med school pre reqs (as well as a few extra science courses). "It was a nice balance," Quadri said. "I feel like I had a really well-rounded college education." Now a first-year med student, Quadri studies at the West Virginia School of Osteopathic Medicine. "As long as you complete the courses to get accepted into med school, med school is really good at starting from scratch and building you up again," Quadri said. Quadri recommends that students pursue and explore their passion while in college, before they commit to their career in medicine.
8. Certain Types of Engineering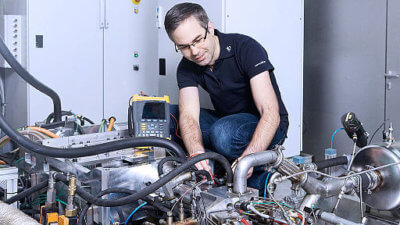 Masochist alert: wanna feel the rush of a teetering GPA and constant academic pressure for the next two rounds of your education? Engineering and med school challenges you as a student and pays off in your career. According to the Icahn School of Medicine at Mount Sinai website, biomedical engineering ranked as one of the most popular undergraduate majors for accepted students in 2015-2016. If you spent your childhood obsessed with K'Nex and Legos, then go ahead and spend four years tinkering with this major before you settle into med school.
9. English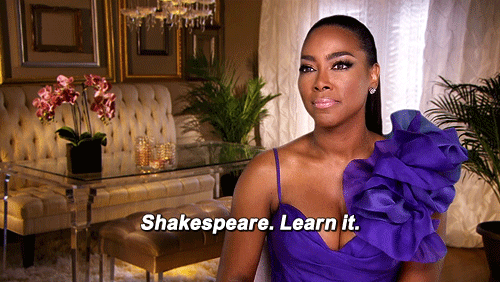 Macbeth may want to "throw physic to the dogs," but you don't have to–even if you want to study both English and medicine. An English major can help with more than reading bedtime stories to your patients. Social sciences majors, Lanahan said, are often "looking to take their nontraditional background and apply it to another form of medicine." Lanahan said some of the social science students who applied to Duke University School of Medicine studied English. It's absolutely possible to balance a love of Shakespeare and science, so if you're passionate about sonnets, study them. If you won't take my advice, listen to Polonius: "To thine own self be true."
10. Mathematics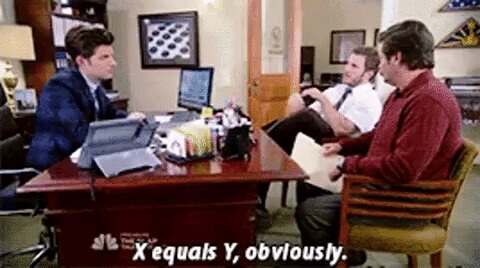 If solely studying science doesn't add up for you, consider a degree in mathematics. So many science courses require mathematical ability, so this is a good major for anyone aspiring to medical school. Your math degree plus med school equals success.
How to Choose the Perfect Pre-Med Major for You
Written by Mariya Khan
Find a major that will coincide with your med school goals and get requirements out of the way. "My major is biology because I knew the classes coincided with the pre recs for med school and I was interested in the diverse classes that biology offered, like human physiology and classes about plants," said FSU senior Scarlett Dunkley. Also, if you plan on doing any international work after med school, take some foreign language classes (maybe even add a minor) like Spanish or French. Students who also want to expand their writing skills and gain a different perspective on issues med students might face should choose a major like Psychology, English or Political Science. Med schools will appreciate a well-rounded student who has taken the science requirements and explored other interests. It may seem unconventional, but remember that it'll help you stand out in the sea of med school applicants.
5 Resume Boosters Pre-Med Majors Need to Get that MD
1. Scribing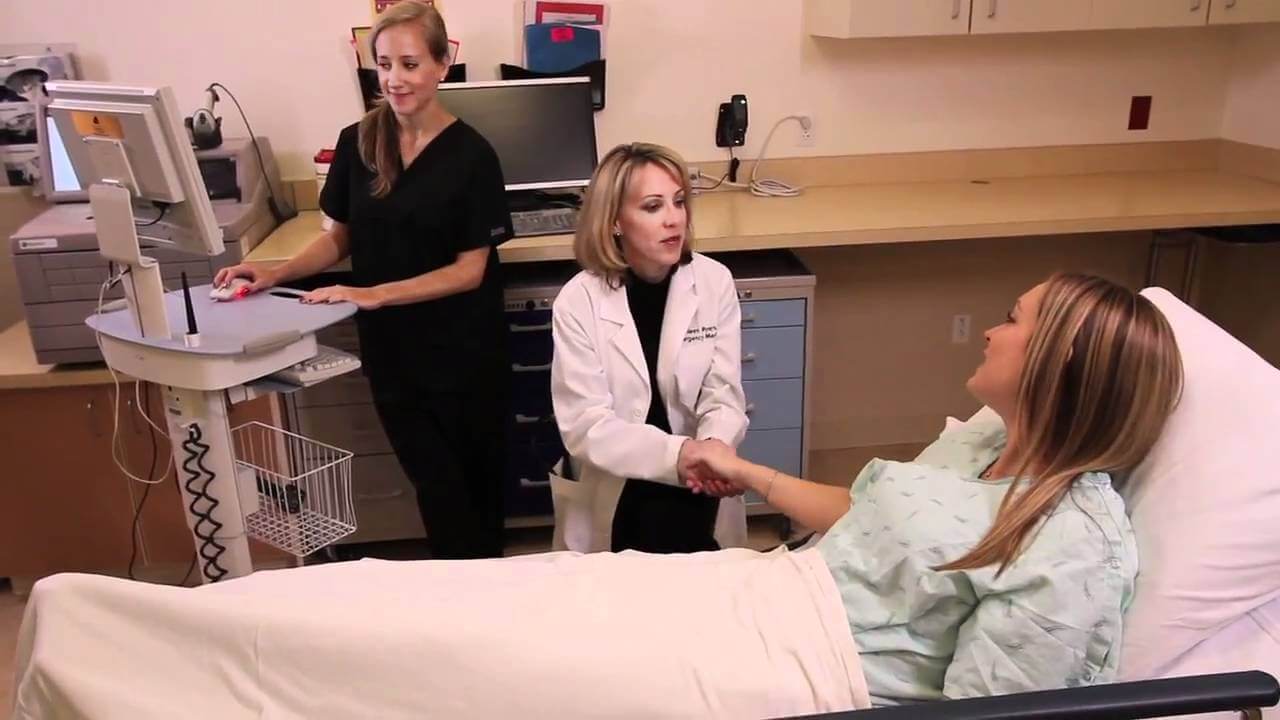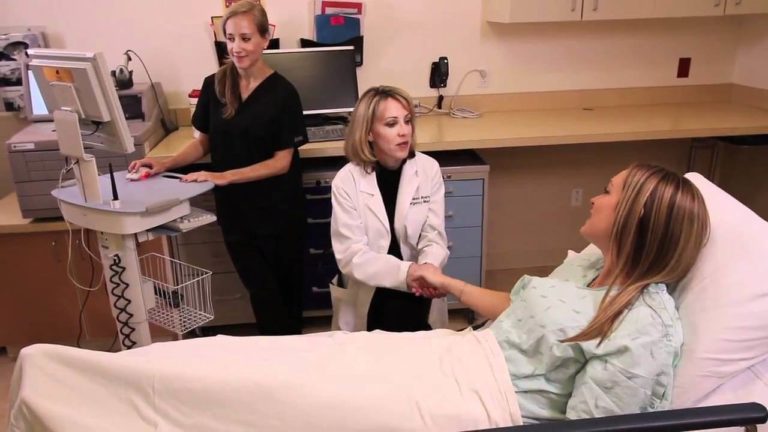 Med schools love students who've seen the inner workings of the hospital environment. "It was a one-on-one experience with a doctor, much more involved than volunteering or giving patients blankets," said University of Cincinnati first-year medical student Shane Rayos del Sol. "You are working with various health care professionals…[and] watch the doctor work." In addition to learning about the patients rather than just their symptoms, students gain interpersonal communication skills valued at any hospital. Some universities, like the George Washington University, offers specific scribe classes for pre-med students to work at the school hospital during the semester. Students interested can also join companies like Scribe America for paid scribing jobs.
2. Shadowing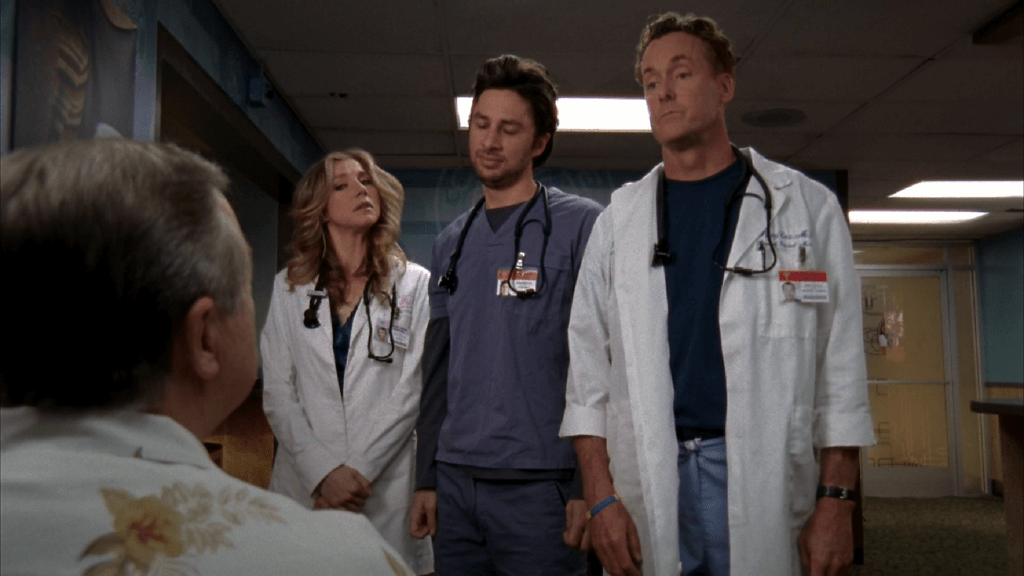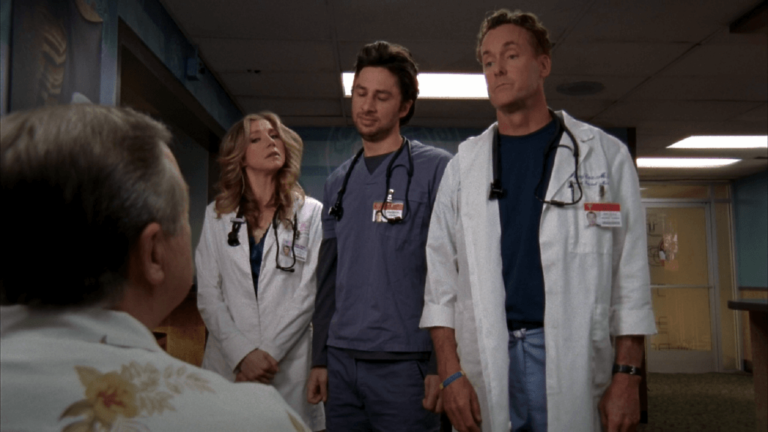 This applies more for students who want to work in a doctor's office instead of a hospital. You can call any office around your campus or in your hometown and ask to shadow a doctor for a day. "I had first-hand experience diagnosing patients and learning the behind the scenes of owning a private practice," said FSU biology senior Marissa Guedes. "I saw how insurance companies contact offices and the amount of work you have to deal with talking to patients after hours." University of Maryland College sophomore public health major Yasmeen Brooks agrees. She spent parts of her summer break at her mother's physical therapy office. "I definitely enjoyed the time in there talking to the other workers about their own experiences," said Brooks. This job is a win-win if you nab a mentor that'll give you career advice and a future recommendation.
3. Research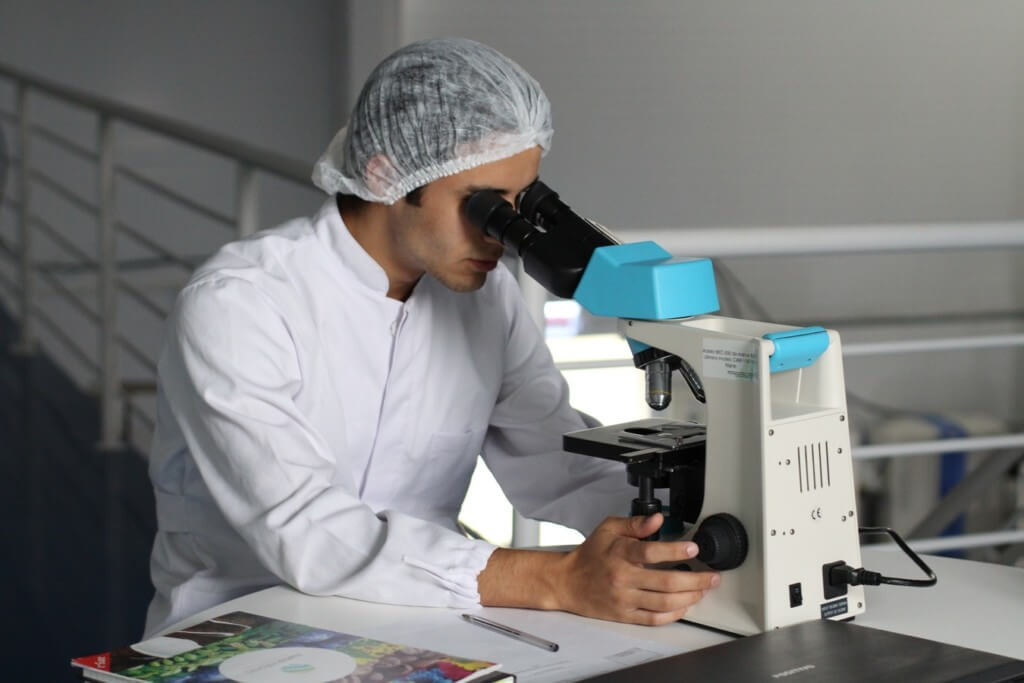 Plenty of professors have research opportunities in their labs over the semester. "I'm part of a Zika research lab and med schools like to see research because of the lab experience student acquire," said Dunkley. "The techniques and procedures that we learn as biology majors are able to be implicated when you work in a lab, which really allows us to understand the things like bacteria transformations completely." While you might not get paid for your research work, students usually get lenient schedules that cater to their busy pre-med lifestyles. Talk to your science professor to see if they or any colleagues have any open research positions for undergraduates.
4. Volunteering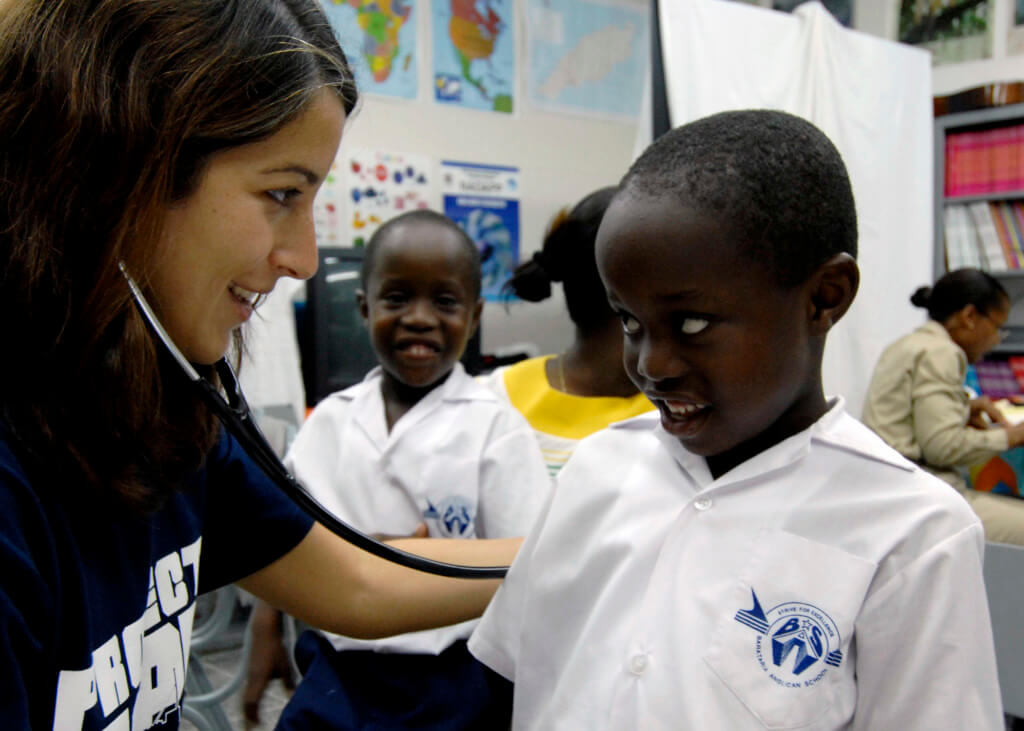 Whether you volunteer locally or abroad, use the experience to beef up your resume. Locally, you can see if you can volunteer at a campus or hometown hospital for around 10 hours a week. If you go abroad, you can use your work as a more engaging story for the med school admissions teams. Take University of Cincinnati first-year med students Brandon Nidea, for example. He volunteered abroad at the Dominican Republic. "[I was] able to go to rural areas in the Dominican Republic, like Santiago," said Nidea. While there, he volunteered at a church-based clinic in the middle of nowhere, where for some of the people it was their first time seeing a doctor. He also studied Spanish while an undergrad, so he could communicate with the people there. "Very eye opening. I was able to use this to sort of set a theme to my application," Nidea said.
5. Study Abroad
Many college students study abroad during their undergraduate years. Just because you're a pre-med student doesn't mean that you can't join in on the fun. Just make sure your time abroad relates to your medical aspirations. "I went abroad to El Salvador and was able to see how surgeries were performed using limited supplies. Seeing how decisions are based on availability on supplies really puts into perspective how privileged doctors and patients are in the states," said Dunkley. Bonus points if you volunteer while abroad.
10 Good Majors for Med School That Aren't Biology
Written by Devon Milley
Choosing a major can be hard in itself, but when you have an idea of a career path, it can put even more pressure on your undergrad experience as it acts as a direct connection to a successful future. Most pre-med students consider biology as the most common undergraduate major for medical school. I mean, the study of life sure does sound like a good choice for pre-med students. It covers many of the prerequisites needed for med school and offers numerous paths to suit your interests. But if biology doesn't suit you, plenty of other majors — science-related or not — can lead you to the same path. Before you declare, make college a fun experience by picking a major you actually feel passionate about.
Read on for 8 more majors for med school that don't include the obvious biology route.
1. Business
People say money makes the world go round, and where there's money, there's business. While not a science-related major, business plays a major role in the way hospitals and clinics function. Numerous specialties or tracks that fall under the business umbrella include marketing, sales, management and even finance. Business offers a more economic and financial perspective on medicine. So if topics like hospital management, workers' financial rights or the price of pharmaceuticals interest you, a business degree will help you understand how those concepts impact modern medicine. It also teaches students about teamwork and project management—strong foundations of any successful business. "We learned a lot about communication, marketing, managing a project and being part of a team. And now that I'm starting to see how things work in a hospital, it's basically all team-based project management," UCLA third-year medical student Ethan Osias said. "So, I think that that knowledge and experience I got from being a business major was definitely beneficial and will continue to be beneficial for me as I continue throughout my medical education," Osias said. A business degree can offer more insight into a side of a doctor's job you probably never considered.
2. Physiology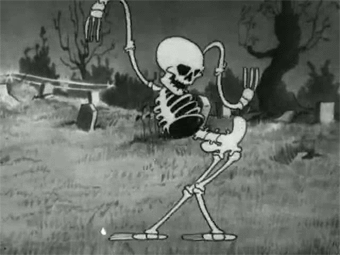 Students with biology degrees have probably chosen specialties or tracks to narrow their studies down, and physiology proves as one of those tracks that looks at the mechanisms in living systems. It takes a closer look at how organ systems, cells and biomolecules function. "They cover the entire body, every organ system a few weeks at a time and would cover the entire body by the end of their bachelor's degree," Ohio State University fifth year MD/Ph.D. student Farbod Fazlollahi said. Physiology focuses more on organisms' systems, unlike biology which encompasses everything from plant life and entire biomes to molecules and cells. Learning about living systems will act as extremely helpful knowledge to enter medical school with because the information mirrors that of the med school curriculum. Considering that you can casually talk about the four chambers of the heart for hours on end, you'll have an edge on other students because of your deeper understanding of the way the body works.
3. Spanish
As a physician, you'll treat numerous people per day, each one just as unique as the one before. Doctors see lots of diversity in their hospitals or clinics, and a Spanish major would increase your ability to treat more people. After all, Spanish makes up the second most spoken language in the U.S. Polyglots in any profession have an advantage because it allows them to help more people. "When you think about the medical treatment population, particularly in disadvantaged areas, there's an overwhelming majority of language need for Spanish in those places," Georgetown University Assistant Dean Michael Parker said. Other helpful languages include Chinese, French and German, so if Spanish doesn't necessarily hit a sweet spot for you, maybe these other in-demand languages will. As a Spanish major, you could have the opportunity to complete a language immersive study abroad program. This also allows you to examine different systems of study, healthcare and cultures. Surprising a patient with the fact that you can speak their language will form much stronger connections in such a people-based career.
4. Neuroscience
Considering the fact that the brain controls our thoughts, memories, speech, movement and organ functions, future doctors would to do well to study it as much as possible. Neuroscience students study all things involving the nervous system and in terms of the human body, this means it focuses mostly on the brain and spinal cord. People consider neuroscience as one of the hardest majors because it involves many challenging math and science classes in all different areas. For example, you might load your schedule with Molecular and Cellular Biology, Calculus I and II and Organic Chemistry. Whereas if you choose to study biology, chemistry or physics, you'll probably have to take the basics of all the hard sciences but really not much more than that. Neuroscience encompasses all those subjects and more. But don't worry — because a challenging major like neuroscience may just better equip you for med school more than you think.
The field of neuroscience also rapidly changes and progresses, so students get exposed to cutting edge research very early in their studies. You'll likely have an easier time studying neuro in med school than other students because you'll understand the concepts easier as you reference the familiar major in undergrad. "When we got to the neuro part of med school, people had been warning me all year long, like 'neuro is going to be killer,' 'it's the hardest part of med school,' 'there's so much to learn,' 'it's going to be so intense.' And it wasn't. The other neuro students in my class agreed, like we had an easier time with anatomy," UCLA neuroscience alumni Fazlollahi said. The challenge in your undergraduate years as a neuroscience major will serve you well in med school, not to mention all the cool courses you take to deeper understand the workings of the brain.
5. Political Science
It may not seem like the political science and medicine fields overlap much, but the two actually have lots in common and connect frequently. A political science major analyzes systems of government, political activities and political ideologies. Politics plays a major role in medicine and healthcare. With different proposed bills in Congress and presidential candidates promoting their idea of the best nationwide healthcare system, or lack of one, medicine gets governed by certain laws just like any field. A political science degree will give you more knowledge and understanding of healthcare topics like health equity, racism and health, mental health, immigrant health and vaccines. The role of politics in these various topics affect how physicians treat their patients. A greater understanding of that role will allow doctors to recognize the inequalities in the U.S. healthcare system and truly strive for change as they work.
6. Criminology
If you've ever watched crime shows like CSI, Bones, NCIS and Criminal Minds, you know the important part science plays in finding evidence, creating a case and getting a conviction. Criminology majors study crime and deviant behavior.  Surprisingly, their research draws from all walks of science-based studies like sociology, psychology, anthropology, biology and even chemistry. "In criminology, you learn a lot more about systematic violence and how that incorporates into healthcare. And that gives you more of an insight as a future physician to kind of help change that," University of Maryland fourth year and co-president of UMD's American Medical Student Association Sahana Chakravartti said. Med students with a criminology background better understand how society deals with victims of crime and criminals themselves. Issues that criminology majors might find interesting include medical treatment of sexual assault victims, the prison healthcare system and trauma. A criminology background may seem like a pretty specific area of interest, but it provides a unique perspective on certain aspects of the U.S. healthcare system that'll only make you more interesting as a prospective med student.
7. Philosophy
Philosophy may seem like a far cry from a hard science major, but many of the early philosophers proposed ideas that relate to math, physics, chemistry, biology and psychology. In your introduction classes to many of these subjects, you'll learn about Sir Isaac Newton's Mathematical Principles of Natural Philosophy and Aristotle's systematic scientific inquiry. Philosophy majors will have a greater understanding of the ethical philosophy theories that doctors use to make decisions about treatment. In medical school interviews, you can expect to answer at least a few ethical questions like, "What are your thoughts on abortion?" or "What are your thoughts on physician-assisted suicide?" A philosophy background can help you answer those mind-boggling questions as well as provide you with knowledge in real-life situations.
8. Public Health
This major has "health" right in its name, but it focuses more on the big picture — looking at society as a whole instead of one individual. Public health strongly relates to medicine in that it has the goal of preventing diseases and prolonging life. Public health majors promote healthy behaviors like hand washing, vaccinations and condom distribution. Renowned departments and organizations like the Centers for Disease Control and Prevention and the World Health Organization also focus primarily on public health. A medical student with a public health degree would understand the practices and measures people and organizations take to prevent the spread of disease. As a doctor, you might already have the goal to improve people's quality of life, but a public health degree will teach you exactly how to make those ideals a reality for society as a whole.
Is Biology Really the Best Major for Med Students?
On your way to med school, keep in mind the number of options that not only will benefit you but also interest you. Biology may seem like the obvious choice, but medicine as a field encompasses much more than bio, as does any field encompass more than the obvious or direct. Med schools will look for applicants who can think logically but also creatively, who can recite all 206 bones in the human body and who can eloquently simplify a complicated medical diagnosis for a patient.
Don't think that you'll have to give up one passion for another. Med school programs also increasingly hope to allow students to incorporate other disciplines into the medical field, so having a well-rounded education pays off when it comes to med school applications. "We have a lot of physician innovators that are now coming in. It's become something that is incredibly popular," UC San Diego first-year med student and MCAT tutor Dhruv Puri said. Many schools have programs that allow students to study beyond the medical perspective, also exploring the socioeconomic and cultural perspectives.
Sometimes, students tend to choose a major they think will make them most successful, instead of using college as a chance to explore their passions and discover what they love. "I think that an undergraduate education is one of the best, and perhaps one of the last times in a student's life that they'll have the ability to study in an interdisciplinary way. And so I would caution students that feel they have to be one track minded about their degree," Parker said. "Much can be accomplished through an interdisciplinary perspective to education and majoring in something nontraditional certainly does not exclude someone from being eligible to apply for medical school." When choosing a major, remember that your end goal does not have one set route. College fosters curiosity, so take advantage of your experience and make college your oyster.
**Updated on December 27, 2017 to include "How to Choose the Perfect Pre-Med Major for You" and "5 Resume Boosters Pre-Med Majors Need to Get that MD" by Mariya Khan
***Updated July 7, 2020 to include "1o Good Majors for Med School That Aren't Biology" and "Is Biology Really the Best Major for Med Students?" by Devon Milley