"Welcome to the best four years of your life!" Sike. College can be fun, but more often than not you're swamped with enough work to keep you busy for a lifetime. Have you stress-called your mom sobbing about your mountain of assignments? Too anxious to fall asleep at night? Still questioning why you volunteered for four years of mental and financial torture? If so, you might just go to one of the most stressful colleges. Warning: Anxiety levels may increase from reading this.
Find out if you have what it takes to survive at the 10 most stressful colleges.
10. University of Pennsylvania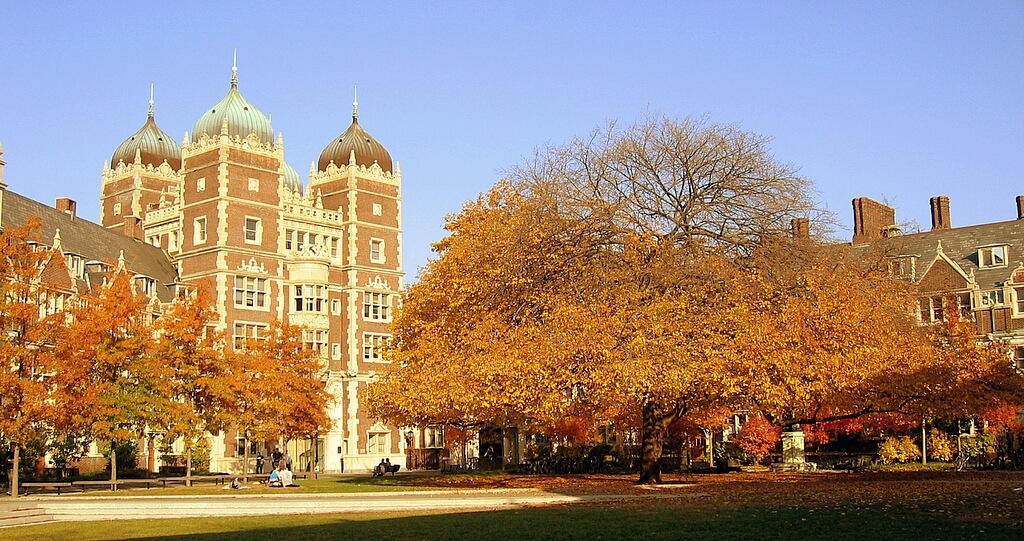 Hey, you know that guy on the back of the hundred dollar bill? Benjamin Franklin? Well, he just so happens to be the founder of UPenn. Coincidentally, if you go here you're bound to need tons of Benjamins to pay for tuition alone, which is a staggering $43,838. If you're one of the lucky 43 percent who receive financial aid then you shouldn't have a problem. But the other 57 percent? Good luck. Oh, yeah, it's also one of the most crime-riddled colleges—yikes. As if getting accepted wasn't stressful enough. The application process involves two teacher evaluations, essays, a counselor letter AND an interview. Stressed yet? You should be.