Well well, you've chosen to become a journalist. It seems like the hard part is over. Unfortunately, journalism is an intimidatingly broad field in 2014, and choosing between a focus in reporting, broadcast and multimedia can seem impossible. That's where a great J-school can help. With prestigious faculty, personal attention, award-winning publications, strong alumni networks and cutting edge courses, these ten schools turn out particularly well-prepared journalists.
10. Arizona State University
Walter Cronkite School of Journalism and Mass Communications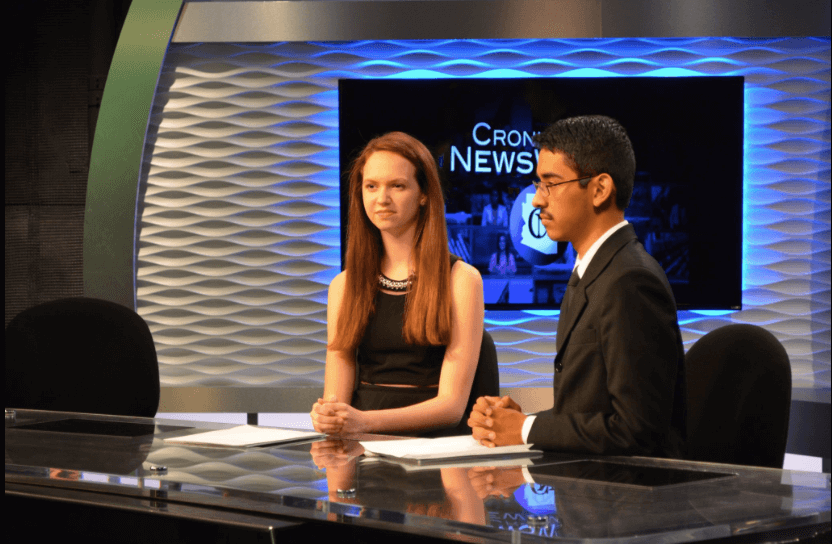 In the words of 2014 graduate Caitlin Cruz, "Detail makes a story, whether it's visual or written." Besides distributing F's for the slightest factual or grammatical mistakes, the Cronkite school features detail-oriented classes like the News 21 seminar, which teaches students investigative reporting as they publish stories in major outlets like the Denver Post. When it comes to capturing a story, Cronkite students aren't afraid to get their hands dirty. 2014 graduate Mauro Whiteman said he was once pepper-sprayed and tear-gassed while covering a riot in downtown Phoenix his freshman year. Students can gain also in-depth reporting experience through the Cronkite Borderlands Initiative covering Latino and boarderland issues. It's safe to say the Cronkite School's graduates are prepared to cover just about any situation. Check out a student who was featured on-air with MSNBC.
Be sure to follow the Cronkite School @Cronkie_Asu to stay updated with scholarships, events and other news at ASU. And check out The Cronkite Journal written by your very own j-school students!
Tuition: $10, 370 – $26,470*
*Cost varies on whether student is a state resident or not.
Philip Merrill College of Journalism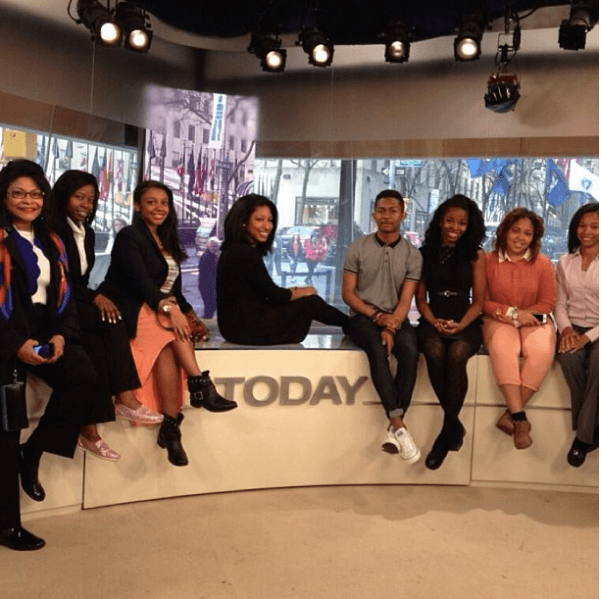 With its proximity to media-hub Washington D.C., Merrill is a faculty magnet, attracting adjunct professors from USA Today, the Washington Post and the Baltimore Sun. "I grew up watching ESPN's Around the Horn, and who knew I'd get to meet Kevin Blackstone and potentially take a class with him?" sophomore Brittany Cheng said. The Capital News Service, a coveted upperclassman wire service, also benefits from Merrill's location with an online newsroom and broadcast newsroom on campus, and departments in Annapolis and Washington D.C. Students compete fiercely for positions, and once accepted, they work almost full-time to produce polished stories. "Nearby news services like the Washington Post will pick up the stories," Cheng said. Very few J-schools boast that kind of visibility.
Follow the Bureau Director of the The Capital News Service Washington, D.C. James Robert Carroll @JRCarrollNews
Check out Maryland's very own communications major, Skylar Haynes, being published left and right here at College Magazine!
Tuition: $10, 180 – $32, 004*
*Cost varies on whether student is a state resident or not.
8. University of Georgia
Grady College of Journalism and Mass Communication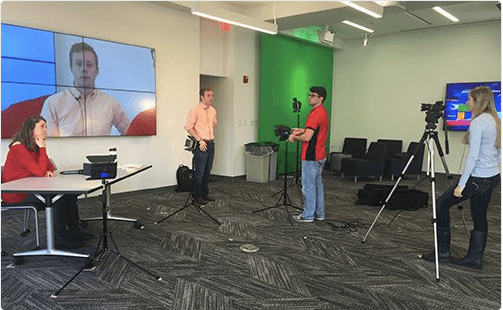 The Grady College embraces journalism beyond the classroom. Professors happily critique resumes and write letters of recommendation, and the curriculum encourages students to fulfill their elective requirements with internship experience. According to senior Katelyn Lewis, Grady's career services sends a weekly e-newsletter that lists internships and entry-level jobs galore. As a Yarbrough-Grady intern in the school's communications office, Lewis gains hands-on experience. "I am learning how to write effective news releases for the college as well as learning about website analytics, internal communications, social media outreach and graphic design," Lewis said. "As a Grady College graduate, I will be confident in starting my career."
Reach out to faculty like the New Media Institute Lecturer, Emuel Aldridge on Twitter @Emuel
And have you read some of one of your own Dawg's articles here at CM?
Tuition: $29, 832 – $11, 622*
*Cost varies on whether student is a state resident or not.
7. Syracuse University
S.I. Newhouse School of Public Communications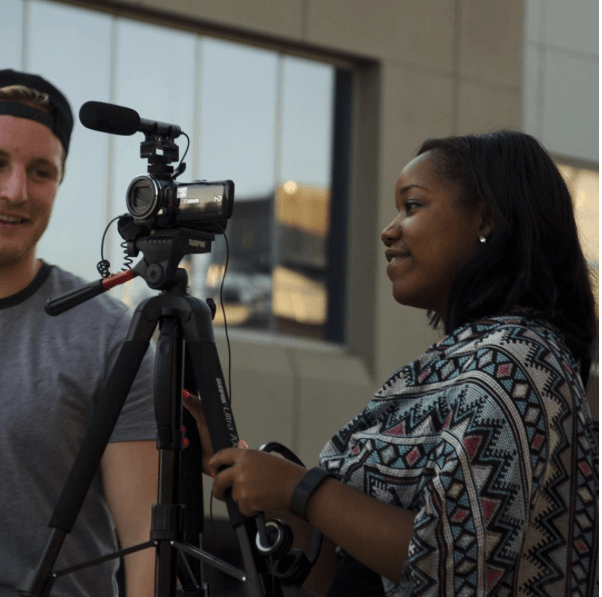 Home to the prestigious Mirror awards for excellence in media industry reporting, the Newhouse School ignites creativity. The Student Startup Madness competition rewards student digital media startups through a tournament-style contest. Students can also receive startup support through the unique Newhouse Center for Digital Media Entrepreneurship, which offers courses and one-on-one coaching. For those on the job market, the Newhouse Network is an equally attractive support system. After participating in a Job Hunt Marathon seminar, students can connect with the network's 3500 contacts for career advice or employment. This all comes with top-notch facilities and Sip 'N Study sessions at the onsite Career Development Center. You may even get lucky enough win an Associated Press award ceremony like these student did.
See if you can keep up with all the tweets from the Director for Center for Digital Media Entrepreneurship, Sean Branagan @Sean_branagan
Tuition: $43, 440
6. Indiana University Bloomington
School of Journalism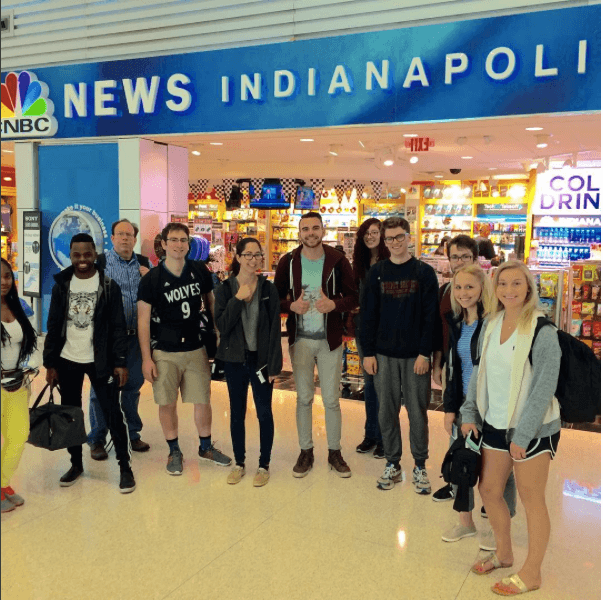 Indiana University's journalism program consistently wins bragging rights through the Hearst Awards' Intercollegiate Writing Competition, considered the Pulitzer Prizes of college journalism. Over the past five years, Indiana has placed either first or second in the writing competition, snagging first place this year. The renowned Indiana Daily Student and "Inside" magazine rightfully receive much of the credit for nurturing Indiana's writing excellence; both were recognized with Pacemaker Awards in 2013. However, Indiana's program goes beyond writing with 11 specialization areas of which students can choose individual specializations or pair them for a whopping 66 possible degree choices. And did you hear? You could be learning from pros who won regional Emmys!
Don't miss a beat. Follow the IU Journalism/PR Twitter @iupuijournalism
Tuition: $34, 246 – $10, 388*
*Cost varies on whether student is a state resident or not.
5. Northwestern University
Medill School of Journalism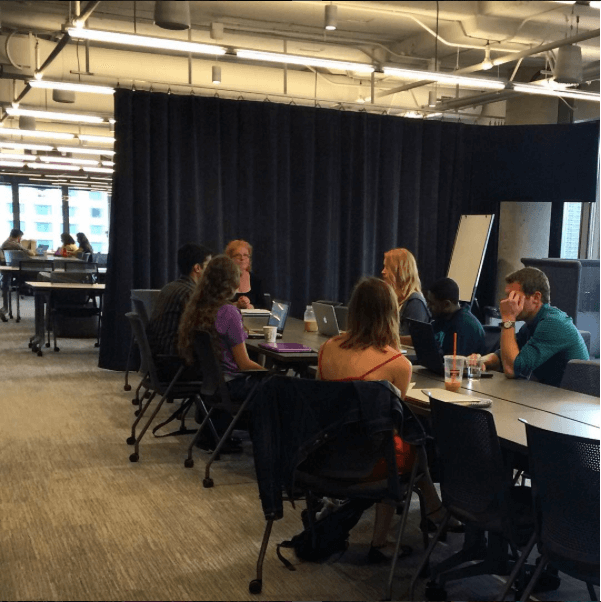 Medill offers unique electives such as Audio Documentary, in which students create 7-10 minute radio documentaries broadcast to the Chicago area, and Storytelling: Interactive News, in which students create packages with interactive tools such as Flash in addition to digital content including blogs and RSS feeds. Even before leaving Medill, students use their skills to benefit the community through programs like the award-winning Medill Justice Project, which examines potentially wrongful convictions and national systemic criminal-justice issues. And after graduation, the Medill Lifelong Career Services Initiative provides free career development resources for alumni.
Stay in the loop with everything Northwestern's j-school has to offer on their own Twitter @MedillSchool
One of our very own editors, Meghan Gresk, is a proud Wildcat herself!
4. Western Kentucky University
School of Journalism and Broadcasting
At the 2014 Hearst Awards, Western Kentucky was honored with second prize overall, as well as first prize in both photojournalism and multimedia. It's easy to see why, as the school hosts quite a few student-run media outlets, including NewsChannel12, a half-hour television newscast produced by nearly 50 students that airs both on- and off-campus twice a week. For radio students, there's Revolution 91.7, specializing in progressive music alongside news and sports. Still, Western Kentucky's most unique student creations come through Western iMedia, which develops students into "fusion journalists," collaborative experts who make stories more visible, tangible and accessible to contemporary audiences. In Western iMedia, students' work is organized into four interrelated areas: audience, content, presentation and special technologies. Try getting published in WKU's own student run newspaper College Heights Herald.
Stay updated with everything multimedia by following Professor Kerry J. Northup on Twitter @newsplexer
Tuition: $4,956 – $12, 396*
*Cost varies on whether student is a state resident or not.
3. University of North Carolina at Chapel Hill
School of Journalism and Mass Communication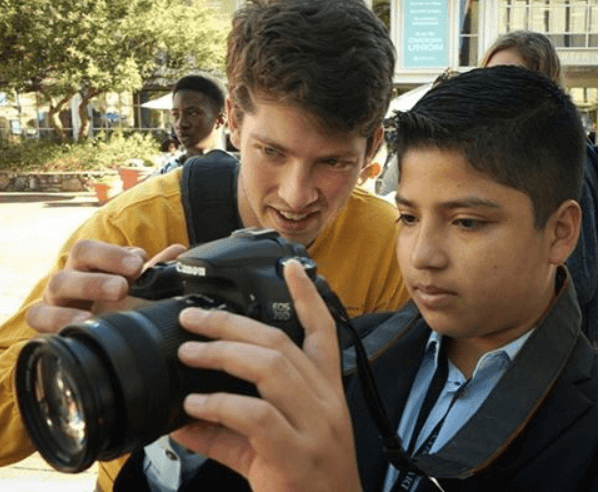 Creative course offerings like 'Voice and Diction' and 'Blogging, Smart Mobs, and We the Media' demonstrate UNC's focus on training the next generation. "Our faculty are constantly focused on what's coming next," junior Lincoln Pennington said. "The faculty really push students to be prepared for what's coming and how to lead the evolution." The Reese News Lab drives this evolution by testing new ideas as "pre-startups." Before launching a groundbreaking product, students create prototypes, interview potential customers, and develop business strategies to expand their media-industry knowledge. Courses offer similarly hands-on experience, with journalism students covering local news and advertising students working with real clients. "This sets UNC students ahead of other students because we have professional portfolios and can work in a professional environment," Pennington said. Maybe one day you'll make it in the N.C. Hall of Fame.
Discover opportunities on Assistant Professor Steven King's Twitter @Steven_King or the j-scool itself @UNCMJschool
Tuition: $33, 916- $8, 834*
*Cost varies on whether student is a state resident or not.
2. Penn State University
College of Communications Department of Journalism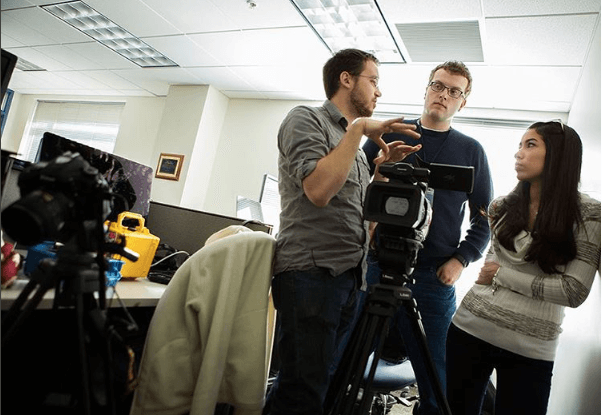 Penn State's journalism program doesn't skip a beat. The school newspaper, The Daily Collegian, won a Pacemaker Award in 2013, and the courses emphasize multimedia storytelling. With the help of Penn State's career services, students' experiences translate into impressive career success. "Every other day I get an email from the College of Communications with an internship listing," senior print journalism and English major Sarah Rafacz said. These internships helped launch Penn State alumni into careers at ESPN, ABC, CNN, the AP and the White House.
Check out all the work one of your very own Nittany Lion's has done right here during her internship with College Magazine.
To know everything going on with other fellow journalists at PSU, be sure to follow the PSU Society of Professional Journalist Twitter @PSU_SPJ
Tuition: #31, 346 -$17, 514*
*Cost varies on whether student is a state resident or not.
1. University of Missouri–Columbia
Missouri School of Journalism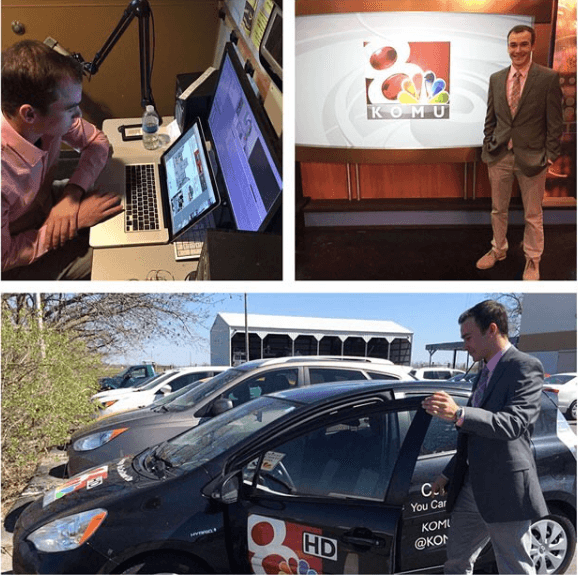 Missouri's excellence runs far deeper than its awards, which include first place in broadcast news and second place overall in the 2014 Hearst Awards. The journalism program features 30 subdivisions and cool foci like Convergence Journalism, which interweaves multiple journalism disciplines into one specialization. One of the school's major initiatives, the "Missouri method," gives students hands-on experience in professional media. In fact, students' first core course takes place in one of the on-campus newsrooms. Another attraction is the "Missouri mafia," the school's extensive alumni network. Many job opportunities target only Missouri graduates, and the school's alums network creatively. "When grads leave Mizzou, they tend to post on Facebook or email when they have job opportunities," junior convergence journalism major Sarah Darby said. It never hurts to have the mafia on your side.
See what KOMU-TV anchor Angie Bailey is doing right on Twitter (@komuAngie) to follow in her footsteps if you're interested in radio or television journalism.
But don't forget about the professional partnerships within the media industry that are offered only for j-school students.
Tuition: $25, 198 – $10, 586*
*Cost varies on whether student is a state resident or not.
Check out where the j-schools ranked previously: CM's Top 10 Journalism Schools

For more university rankings, check out:

The 10 Colleges with the Best Career Services
Top 10 Daily College Newspapers

Update: We've swapped out the photo of the UMD journalism building on July 30, 2014. We've removed an inaccurate UNC stat on August 1, 2014. *
Updated June 23, 2016 with additional information from Jayna Taylor-Smith