So you've decided the small college town life just isn't for you. You want color, you want a nightlife — you want all the fun and entertainment a big city offers (but not a big city price tag). Bursting out of your small town bubble can be a rough transition, but living in a busy metropolis means exhilarating opportunities and new people to meet every day.
If you can't decide where in the country to relocate, we've compiled a list of cities with thriving college populations, strong economies, quality dating pools and high livability. They're cities where you'll have a truly unique college experience, and where you just might stick around even after you graduate.
1. Ann Arbor, MI
University of Michigan, Concordia University, Cleary University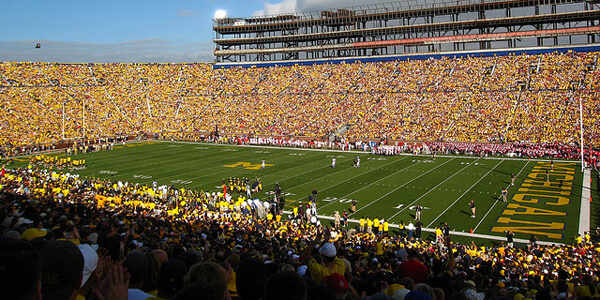 Michigan's winters might be brutal, but Ann Arbor has much more to offer than just frosty temperatures. The University of Michigan has a huge presence here, and sports fans will appreciate the close proximity to Michigan Stadium, the largest stadium in the U.S. and the third largest in the world. Ann Arbor is also known for its "mature" downtown scene, featuring classy, high-scale restaurants and numerous wine bars in lieu of grungy basement dives.
"I think it's just a very individual, original place," said University of Michigan senior Mackenzie Orr. "From all the varied, non-franchised restaurants and stores to the fact that the University itself draws students from different backgrounds from all over the country, you're really encouraged to figure out what makes you individually special."
2. Iowa City, IA
University of Iowa, La James International College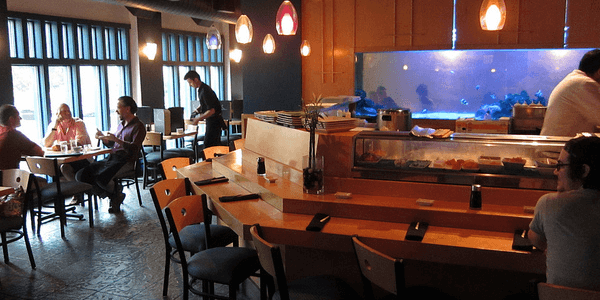 Iowa City is filled with interesting nooks and crannies, so it won't take long to find a place where you're comfortable hanging out. A large handful of its bars are 18 or 19+, meaning freshmen and sophomores aren't left out of the nighttime fun. There's a wide spread places to drink too, from sports clubs and dance spots to uppity 21-and-over bars. After a spike in violent crimes and sexual assaults (often due to alcohol), the school implemented a night ride service centered around campus to get female students home safely, and local and campus police have buckled down to ensure the safety of party-goers. Iowa City is also extremely affordable — plus, with a measly unemployment rate of 3.3 percent, it's difficult not to find a place that'll hire you.
3. Boulder, CO
University of Colorado-Boulder, Naropa University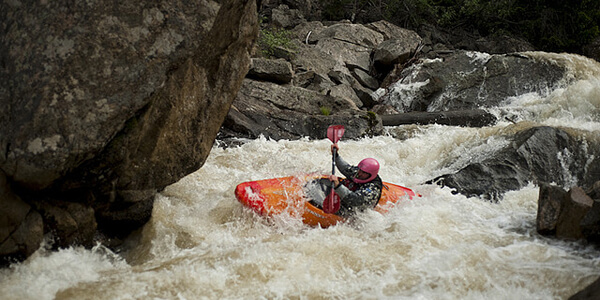 Arguably Boulder's biggest draw is its massive range of opportunities for entry-level jobs. It has over 1,300 openings for every 10,000 20-something-year-olds. It's also one of most scenic cities in this ranking: located at the base of the Rocky Mountains, outdoorsy types can partake in hiking, rock climbing and whitewater kayaking down the beautiful stretch of Boulder Creek. The spendthrifts among us will also be happy to hear that Boulder's Pearl Street Mall holds over a thousand businesses.
"A lot of people go to Pearl Street… There's tons of bars and little restaurants with outdoor seating and rooftop bars. Also there's usually street performers every night, especially on weekends," said University of Colorado-Boulder senior Paige Martin.
4. San Jose, CA
San Jose State University, De Anza College, Evergreen Valley College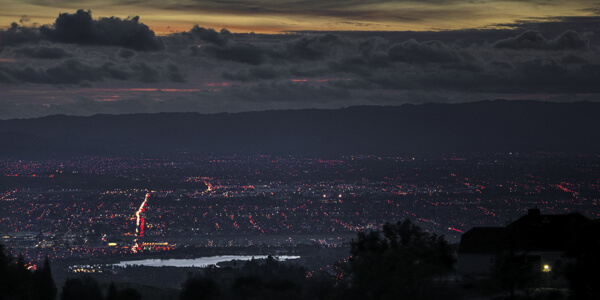 As the capital of the Silicon Valley region, San Jose is stuffed with huge technology corporations looking to hire eager young graduates. Adobe Systems, Apple Inc., Google and Facebook are just a few of the big names headquartered in sunny San Jose's metro area. But it's not just a city reserved for tech geeks — with its huge annual music festival, SubZero, and the San Jose Gay Pride celebration, there's more than enough culture to go around. Its eight-mile long flea market is also one of the largest in the country, attracting over 2,000 sellers and 80,000 buyers per week.
5. Washington, D.C.
Georgetown University, Howard University, American University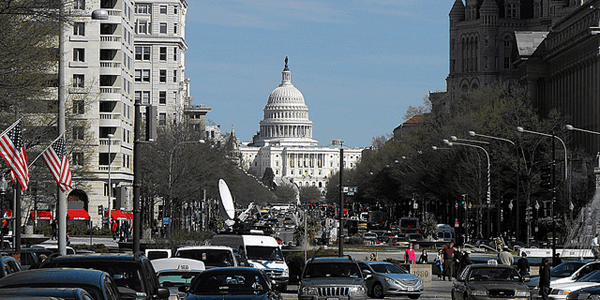 Not only does Washington, D.C., consistently rank as one of the healthiest cities nationwide, your chances of getting laid in the capital are better than anywhere else. Their population of adult singles comes in at a whopping 71 percent. The ratio of women to men is skewed toward the fairer sex, meaning man-meat is somewhat scarce — but both genders can appreciate the strong job market and steadily declining crime rate.
6. Columbus, OH
Ohio State University, Capital University, Franklin University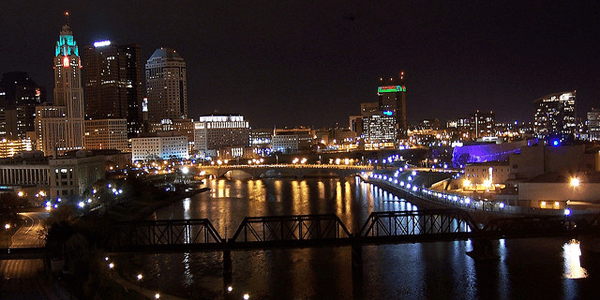 Columbus is another big city known for its small-town feel, despite the enormous student population. Part of that is due to its cleanliness and low cost of living. At almost 13 percent below the national average, it's one of the cheapest for a city its size. OSU sporting tickets (excluding football) can run for less than 10 bucks, and much of the local recreation and entertainment is entirely free of charge. Nature lovers, bring your books outside and soak in the rays at Columbus' Park of Roses, the largest rose garden in the world, or at any one of the city's 165 parks, two rivers or three major lakes.
7. Fargo, ND
North Dakota State University, Aakers Business College, Rasmussen College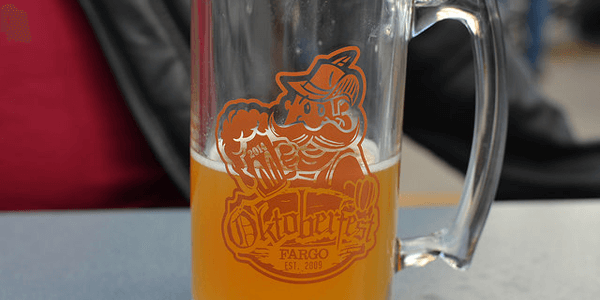 Fargo gives you a great bang for your buck across the board: housing costs are cheap, the crime rate is low and their unemployment hovers around 3 percent. And it's the place to be if you're a beer connoisseur, with both an in-town brewery and the annual Oktoberfest to keep your lips wet.
8. Provo, UH
Brigham Young University, Utah Valley University, Provo College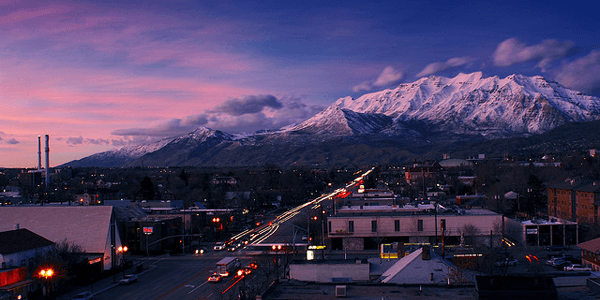 Provo boasts the youngest median age on this ranking — virtually every person you'll walk past on the street is a student at a nearby college. But the youthful population doesn't reflect its super-low rate of crime, which in recent years has barely scraped half of the national average and continues to fall annually. There are seven ski resorts within an hour's drive, along with tons of attractions for those more into fine art, theatre and live music. New galleries are constantly popping into town, and with three huge museums nearby there's quality art for every discerning critic to appreciate. To top it off, the annual Sundance Film Festival takes place in nearby Park City.
"There is a great music scene in Provo," said Nicole Pavez, a junior at Brigham Young University. "Tons of bands started out in the area… I was lucky and got to see Neon Trees at the Velour for only ten bucks!.. Not to mention, the city provides free concerts the first Friday of each month in the summer."
9. Austin, TX
University of Texas-Austin, St. Edward's University, Huston-Tillotson University

If you're a true lover of music, chances are you've visited Austin already. It hosts some of the largest, most vibrant music festivals in the country, from the 6-day-long South by Southwest jam to Austin City Limits, visited by bands like Fleet Foxes, Arcade Fire and Coldplay. For those more worried more about finances than fun, know that Austin and the surrounding metro area have a robust record of entrepreneurial activity, with a high percentage of workers in innovative fields like computer technology. Local real estate remains cheap, though, and the city's cost of living skims a few degrees below the national average.
10. Pittsburgh, PA
Duquesne University, Chatham University, Art Institute of Pittsburgh, University of Pittsburgh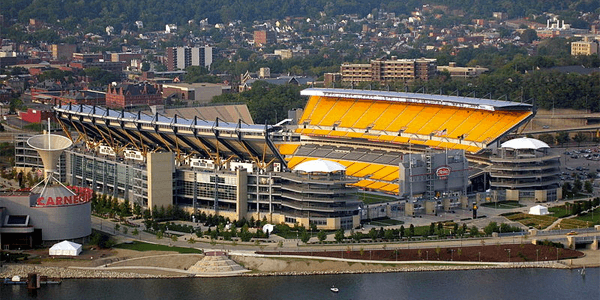 Pittsburgh consistently ranks as one of the most livable cities in the U.S. due to its high health rating and low cost of living. Athletics is huge in this city — whether you love football, baseball or hockey, PNC Park, Heinz Field and the Consol Energy Center offer fun games to spectate year-round. And Pittsburghers are always proud to mention they've got the highest density of bars per person in the U.S., with a dozen for every 10,000 people.
"East Carson is the main street in Southside where you will find an insane amount of bars that are so fun," said Duquesne senior Kait O'Dell. "Each bar you go to has its own personality. You can find bars with live bands, DJs, and goblets of beer. It's a really good time."