Have you ever considered a career with your chemistry major but didn't want to get pigeonholed into sitting in a lab all day? Do you identify as an engineering major who dabbles in music on the side? Do you ever wonder what kinds of fun math-related jobs exist out there in the real world? Some of these fields could be the bridge between two different passions, utilizing your creative side in STEM more than you think. 
If you want to branch out career-wise while making the most of your STEM degree, take a look into 10 of these creative fields.
1. Acoustical engineer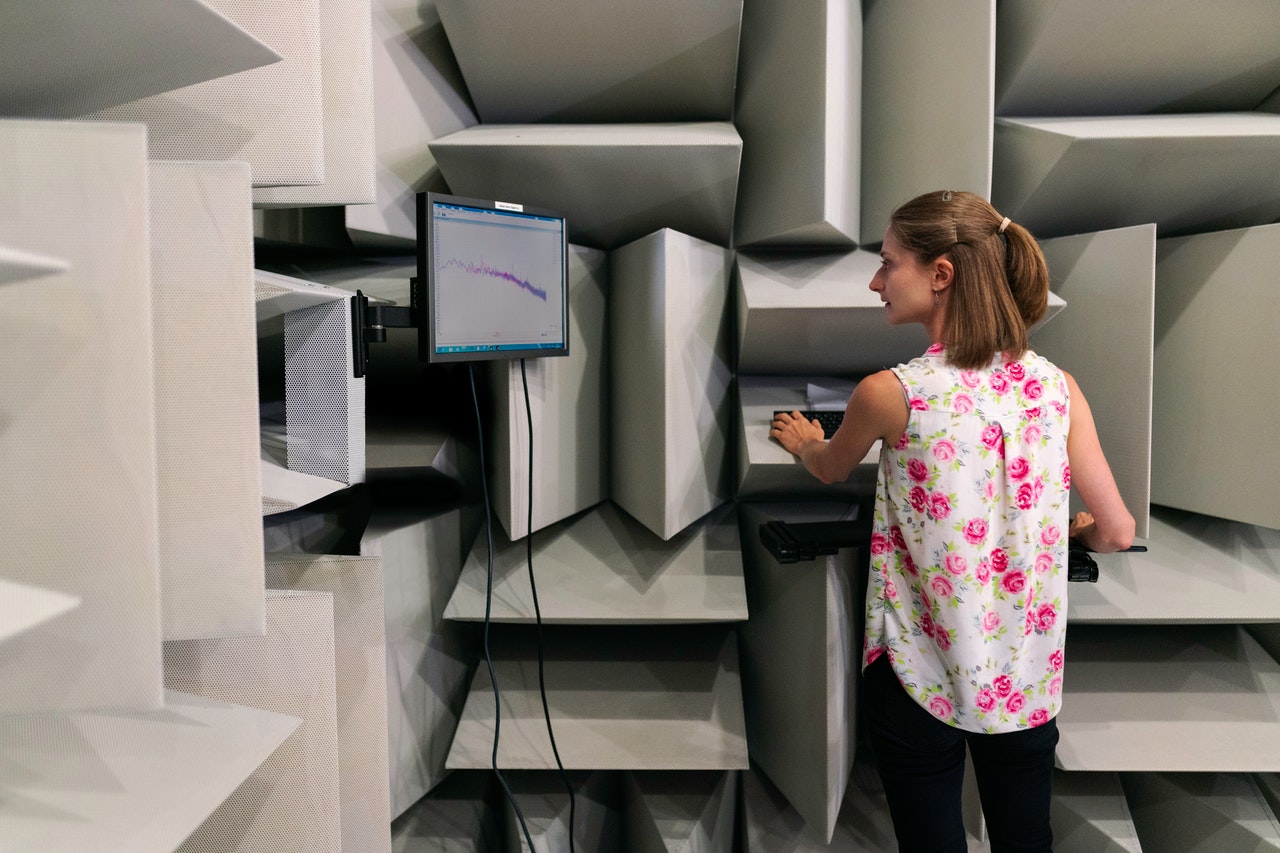 Recommended degrees/coursework: engineering with a specialization in acoustical or electrical engineering; courses in math and physics
Have you ever walked into a sports stadium or arena and thought, "Wow, the acoustics in here exist on a whole other level"? We can thank the work of acoustical engineers for that! Acoustical engineers ultimately design and construct buildings while prioritizing sound improvement or noise reduction. They have a key understanding of the science behind sound and vibrations, and take into account how we as humans respond to different acoustics. This makes acoustical engineers a valuable player not only for boosting the sound quality in sports arenas or concert venues, but also for assessing the noise pollution of various construction projects.
Along with the creative aspect of designing the acoustics of a building, the technical aspects deal a lot with research and software use. Expect the usual STEM tasks of engaging in data collection and writing up reports on the methodology and results of those design projects. However, don't be surprised that this field requires some hard skills either; knowing how to work with 3D acoustics models like CATT, EASE and Odeon will only boost that resume. 
For an acoustical engineer, a typical career path for them may mean working in the construction industry on civil public works or privately contracted projects. It makes sense given that their tasks eventually lead up to the design and construction of a building. Additionally, acoustical engineers become the go-to advisors when it comes to making sure that the road work down the street doesn't bring too much noise pollution to the local neighborhood.
Surprisingly, the most involved acoustical engineers work in the entertainment and music industries. Many recording studios and concert venues depend on producing quality sound after all. If you've worked for that engineering degree while having a passion for music and sound, consider getting the best of both worlds with acoustical engineering. And hey, you might even get some free concert tickets thrown in there as well. 
2. Audio software engineer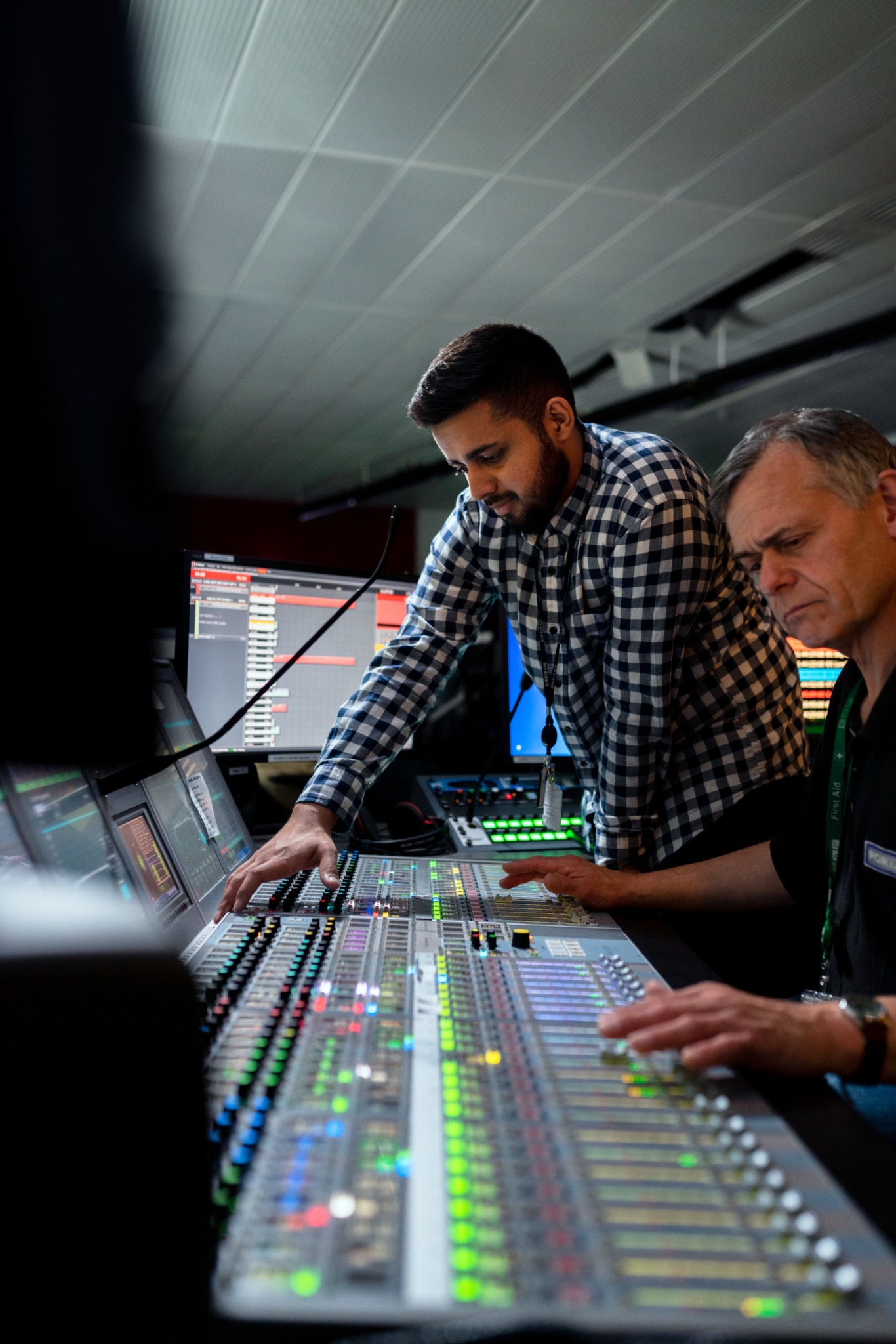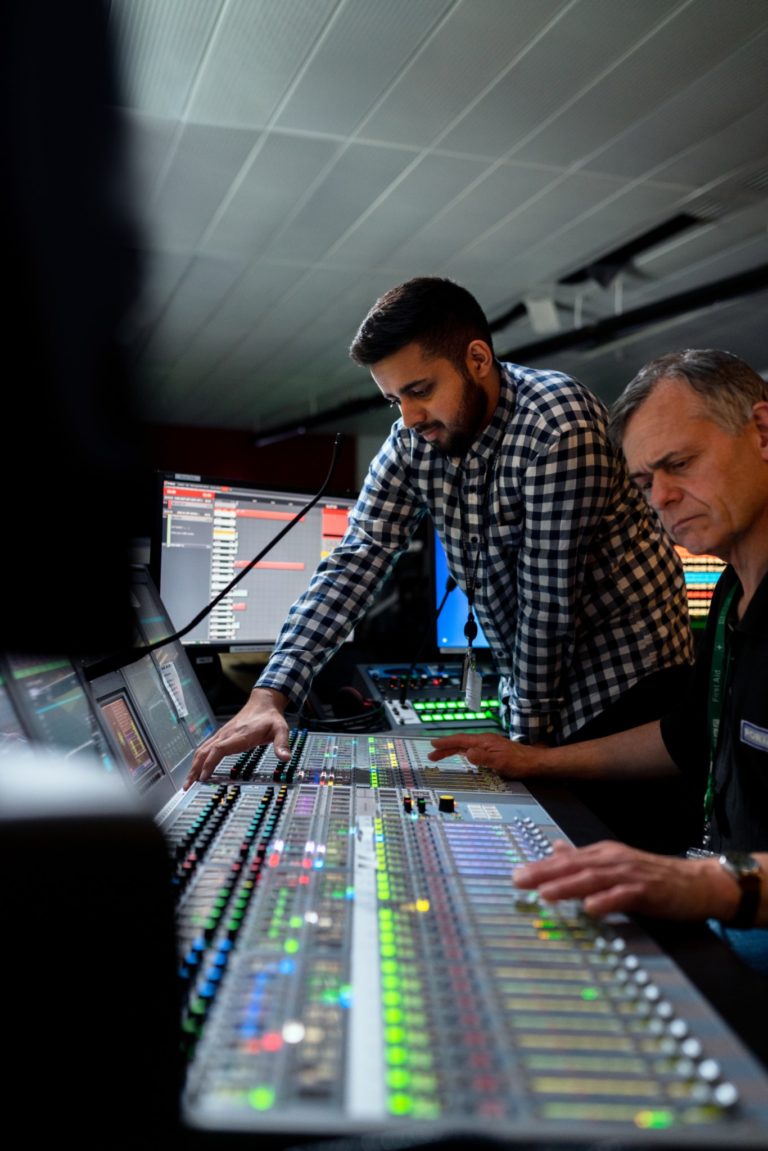 Recommended degrees/coursework: computer engineering, computer science, software development
Let's say you enjoy dabbling in sound and music but your forte doesn't necessarily equate to designing whole buildings. How about working on app development and software? As an audio software engineer, your main task centers around developing apps used to add sound to a wide range of media, including video, TV, websites and games.
Key features of the apps or programs these engineers come up with focus on how easily the sound syncs with the given imagery and smooth cross-platform operations. For such a hefty task, audio software engineers often build up their knowledge of coding languages, audio wave file formats and data structure to create that sync software. 
In today's day and age where many media-related industries rely on digital functions, it's no wonder software engineers continue to be in high demand. Employers even consider it a bonus if these engineers have worked on traditional audio technical work, like creating digital music in a sound studio. Understanding how our population uses these programs to make sounds goes a long way in informing the kinds of apps you create yourself. Although entry-level engineers can expect to code and test more experienced engineers' designs before making their own, much can be learned from working in teams of other software engineers and coders on a project. Being an audio software engineer provides another way into the music and entertainment industry while making the most of that labor-intensive STEM degree. 
3. Research chef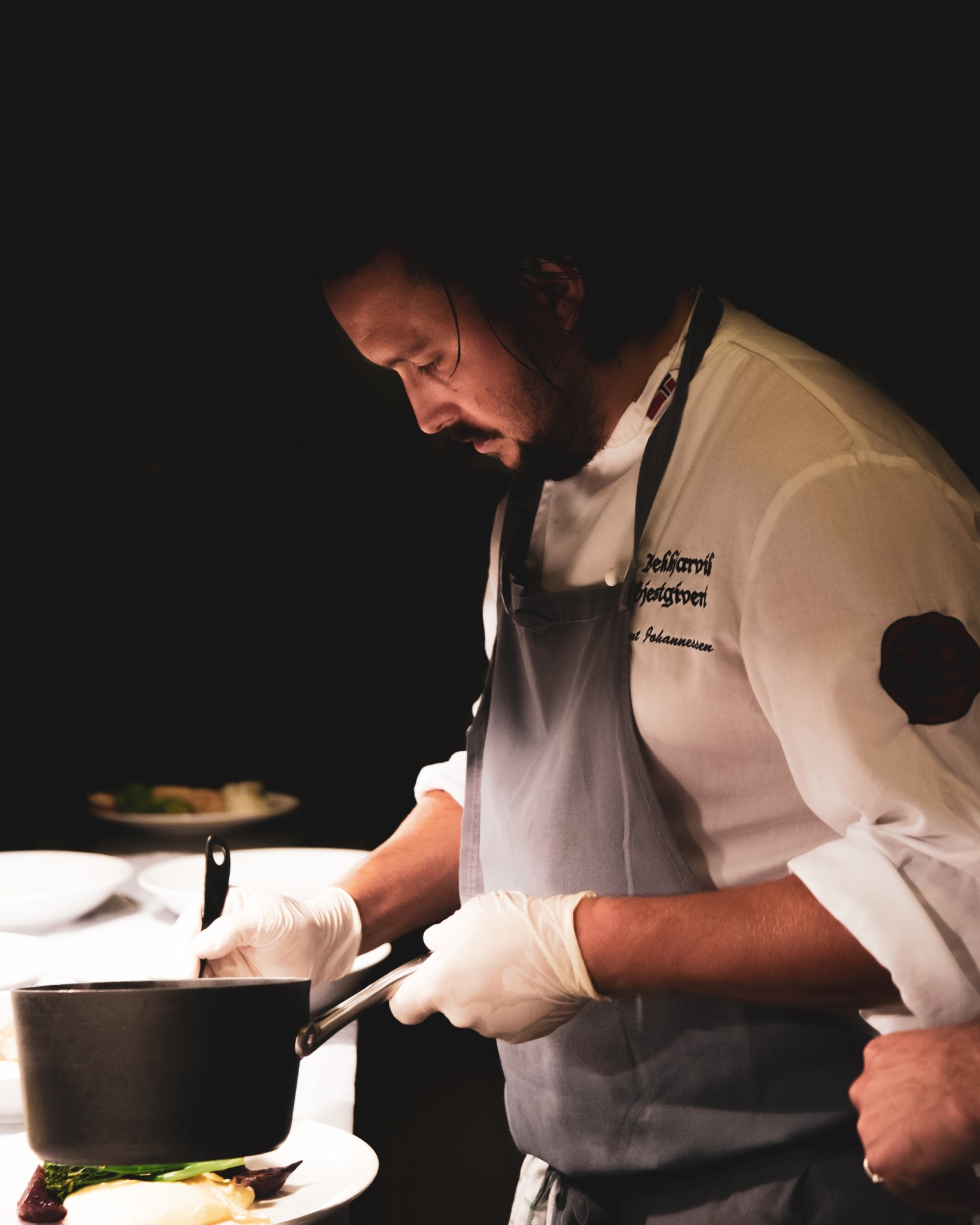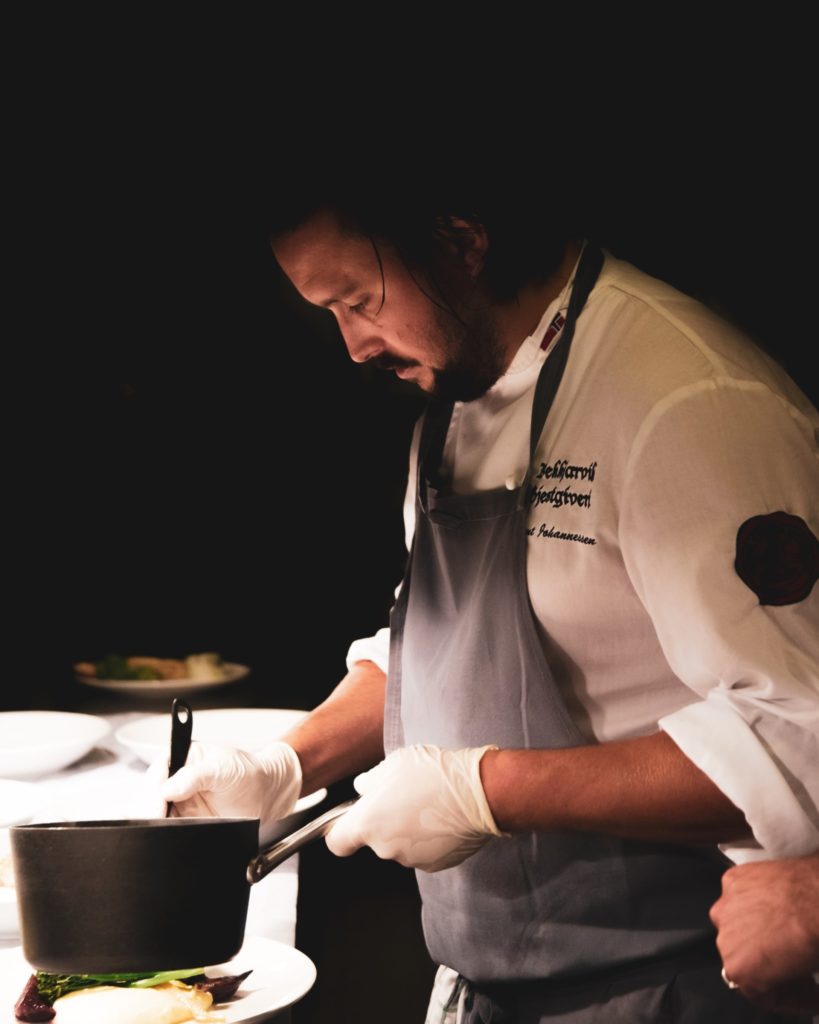 Recommended degrees/coursework: science degree with courses focused in chemistry, nutrition or food science
Are you a foodie with an inclination towards the science-y side of cooking? If so, consider working as a research chef. The job description speaks for itself: research chefs create new food products and recipes, improve on already existing products and analyze food for the best consumer eating experience. We can thank this occupation for developing those baked good recipes made with gluten-free ingredients, along with all the other recipes that take health and dietary restrictions into account. Combining a passion for culinary arts and food science while creating tasty and appealing food products sums up the research chef's goal. 
Unlike the busy hustle you'd imagine from a restaurant kitchen, research chefs find their work environment in a more relaxed food research lab kitchen. Experimenting and focusing on the science behind a piece of food can't be easy without a space to thoroughly analyze said food. Luckily, research chefs have available lab spaces no matter where they get involved in the food industry.
Common places of employment include hotel chains, coffee shops, restaurants and food and beverage manufacturers. You can also find research chefs in the packing industry  working with food scientists to develop materials preventing the growth of microorganisms and maintain the quality of packaged food. Research chefs definitely keep it interesting working with food from an analytical perspective. Imagine coming up with the next seasonal Starbucks drink! 
4. Landscape designer or architect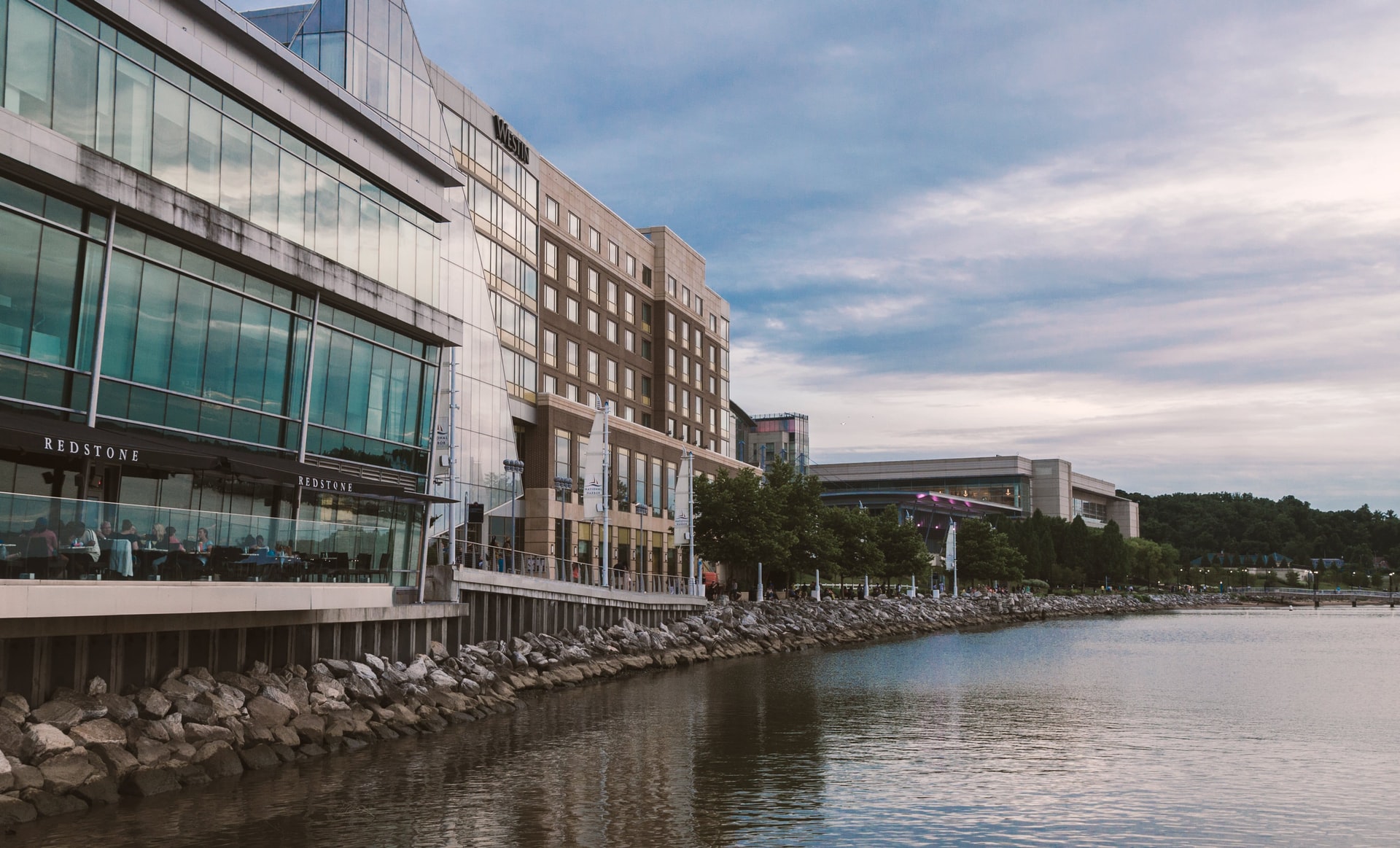 Recommended degrees/coursework: landscape architecture with courses in landscape design and construction, landscape ecology, site design and plant and soil science
Calling all aesthetic outdoor lovers! Landscape architecture sits right up your alley. Landscape architects have the job of designing outdoor spaces for parks, campuses, recreational facilities and homes. This includes thorough planning of building locations, roads, walkways and flora within the outdoor environment. 
"Landscape design is all about how people interact with outdoor space. As a landscape designer, you're trying to shape those outdoor spaces to achieve a client's goals," former landscape designer at Copper Creek Landscaping Katrina Manis said. 
This field emphasizes combining the creative with the analytical since architects and designers need to optimize the space to be functional and aesthetic while also taking into consideration the natural environment of that space. Sounds like creativity does not go unused in this industry. Here's where the technical gets crucial: without knowledge of computer-aided design and drafting (CADD) software and geographic information systems (GIS), landscape architects would have a tough time prepping design models and examining the surrounding environment of the project space. For this technical training, earning a master's degree in landscape architecture will open those doors of knowledge. If the grad school life doesn't quite call to you just yet, getting hands-on job experience working as a landscape designer will provide ample learning of the craft. Take it from Manis who offers this advice to students who want to get into the industry.
"I think getting some exposure to the construction process is really helpful. That might be working for a landscape contractor, working for a lawn and garden maintenance company, working in a nursery or anything that gets them involved to see what actually goes on on the other side of the design process. If something about your design doesn't work on the ground, the installers are going to change it and they often won't consult you on it. If you understand how your design will be installed and plan accordingly, you can avoid those last-minute changes and preserve the integrity of your design," Manis said. 
Even though your time as a landscape architect exists mostly within an office, the office workplace proves essential to grinding out those designs. On top of creating design plans, these architects tackle the logistical challenges of a project like prepping cost estimates and meeting with involved clients. Not to fret though! Not all of a landscape architect's time sees them cooped up in an office. The chance to stretch their legs comes when visiting the project sites, and nothing can rival scoping out the actual space to get those design juices flowing. Ever wondered how that Insta-worthy spot on campus came to be? Feel free to do some digging on the landscaping team behind it. 
5. Visual effects (VFX) technician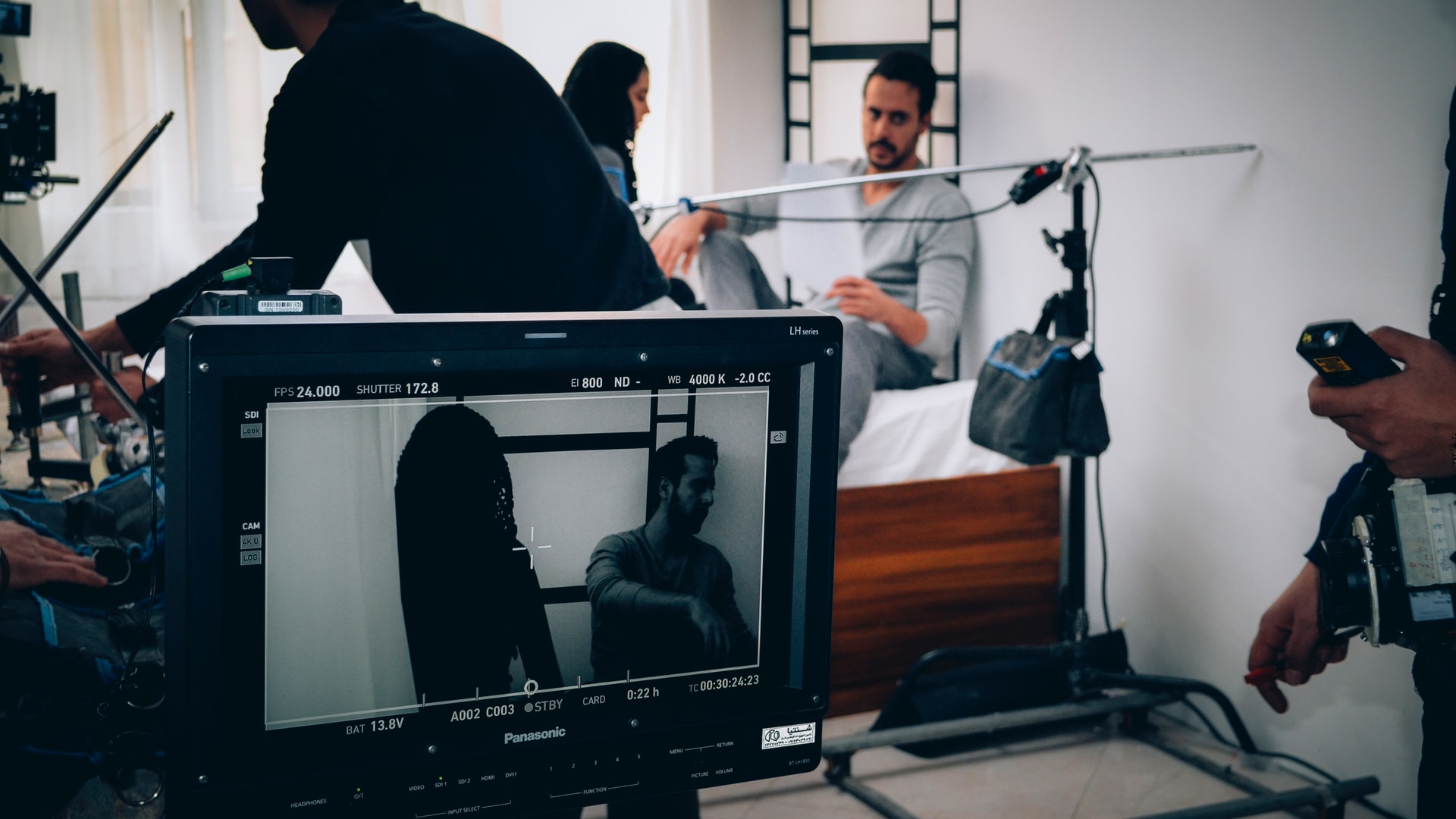 Recommended degrees/coursework: visual effects, motion graphics or computer animation
Now, a visual effects technician wouldn't be the first job that comes to mind when thinking about STEM-related careers. But plenty of production jobs in the entertainment industry do require expertise in both software design and usage, along with all the technical handling of specific film or sound equipment. For those of you with a creative eye and a knack for working with tech, explore some potential production careers like the VFX technician. They work with different digital editing technologies to insert visual effects into film and digital videos, creating all of the CGI we see on screen for our favorite shows and movies.
Sometimes the VFX technician can be found working on sets rendering the camera work and handling the bluescreen technology used on actors (no, Mark Ruffalo didn't actually turn buff and green to play the Hulk in the Marvel movies). This job seems more software-involved than it sounds; besides using CGI tech, VFX technicians typically have a thorough understanding of industry-related software tools like Houdini, Nuke and RenderMan. An unexpectedly technical field, working as a VFX technician allows you to get the inside scoop being directly involved with a project's creative production while also allowing that technical prowess to shine through. 
6. Medical artist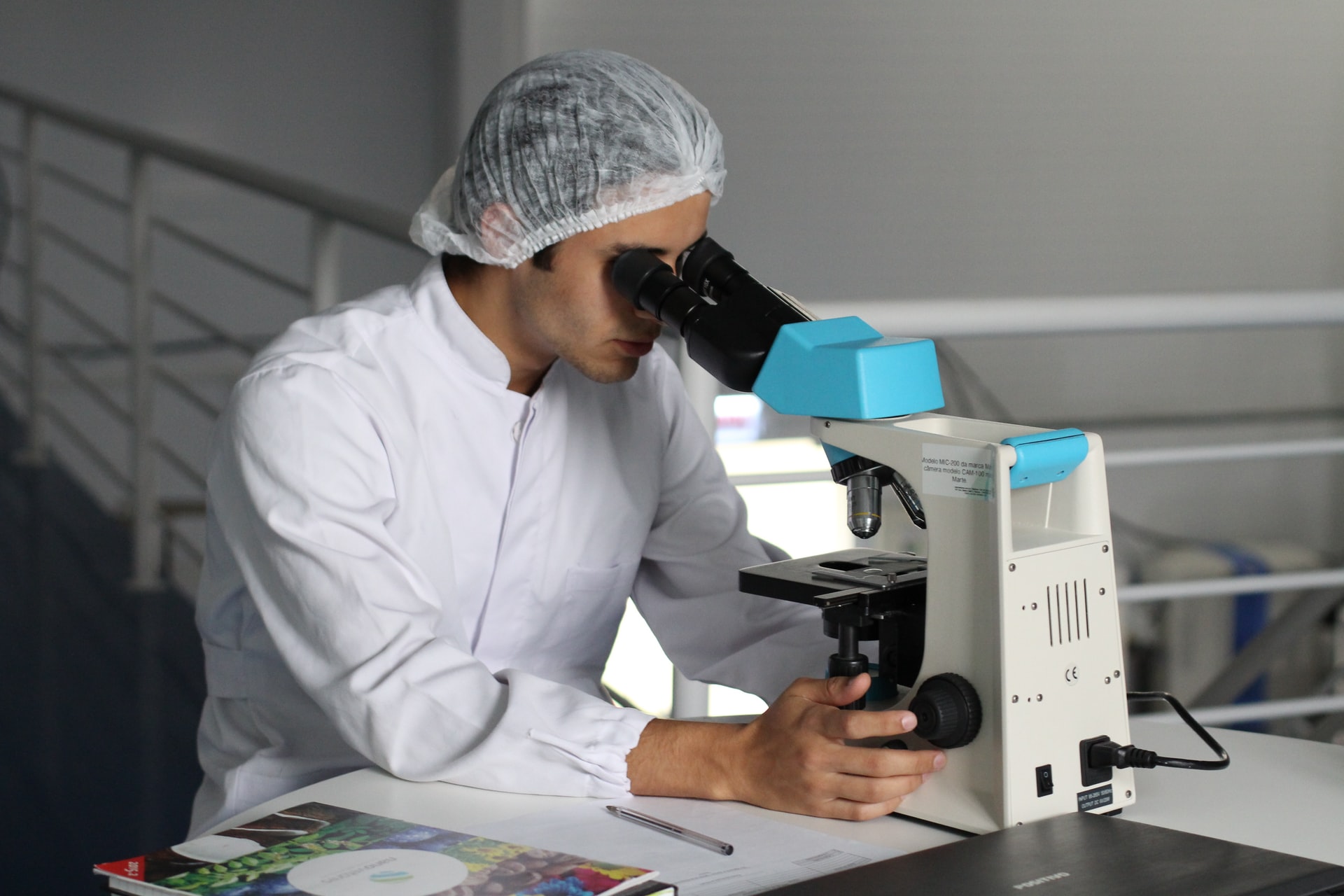 Recommended degrees/coursework: focusing on art and biological sciences as an undergrad and specializing in interdisciplinary science education for a master's degree; interdisciplinary coursework in biochemistry, genomics and computational molecular biology
Do you find yourself loving those biology courses but still have an itch to draw and produce art? If this sounds like you, consider looking into whether or not you have the chops to become a medical artist. As a medical illustrator or animator, your tasks would be super hands-on, making the most of both your creative artistic abilities and your extensive medical knowledge.
The basic job description encompasses creating imagery to advance medical science knowledge and to boost health literacy for the public. For that reason, these jobs value the ability to communicate and explain complex medical knowledge in accurate, educational and engaging ways. That being said, many medical artists specialize in particular areas of medical study like animation of cellular mechanisms or surgical device illustration. Just think back to all of those educational videos about cells you had to watch in high school biology class. Someone had to do the work to help illustrate how exactly the mitochondria functions as the powerhouse of the cell. 
The work environment for a medical artist varies depending on your specialized field and who you work for. Medical artists can take on roles as content developers, creative directors, consultants and administrators. More so, their work shows up as content in books, magazines, presentations, ads, film and TV, interactive mobile media, VR simulation and even as demonstrative evidence for legal matters.
A whole slew of possibilities exists for a medical artist, but many find work for medical schools or large academic health centers given their importance in providing educational medical content. Potential options for other workplaces include hospitals, medical legal firms, research institutions and veterinarian schools; more recently, medical animators work in research labs analyzing and modeling data and molecular interactions. A broad span of the medical field becomes your oyster should you choose to head down the medical artist route. 
7. Video game designer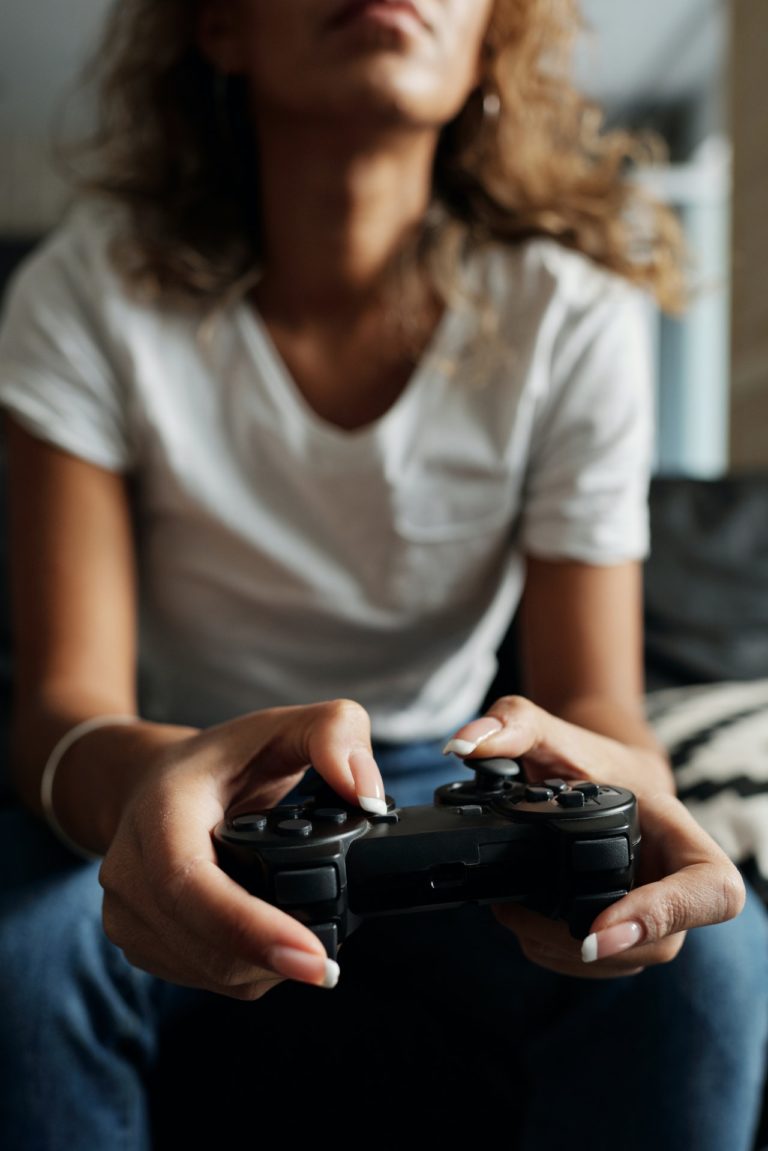 Recommended degrees/coursework: computer programming, computer science, computer graphics, software engineering or game design, with focuses on video game design if possible; master's programs that explore player experience, biometrics and business aspects of video game design
Did you find yourself having fun coding up a game for that one project in your computer science course? If you want to focus your energy on game projects, see if you have what it takes to be a video game designer. The heart of this job deals with combining creative thinking skills and tech expertise to design and build engaging, entertaining and unique interactive experiences in gameplay for computers, mobile devices and websites. You can expect a video game designer to spend their time developing game plots, organizing those ideas on flowcharts and adapting the game details for consumer appeal and playability. Take note that these tasks vary depending on the size of the team. 
"I've worked on some really large teams like teams of 50, and once even a company that was 500 people, where there were just all sorts of different teams. But generally to describe the difference between that and a much smaller team of two, three or five people: on the smaller teams you're gonna be very much a generalist wearing many hats. On a small team like that you'll be involved with design development but also business development, some marketing, community management; there might be gameplay design, graphics programming and writing a narrative and all sorts of things mixed up together across five people who will all each be doing multiple things. But at a big company it's much more likely that each person will be very, very specialized in what they're doing. One person will be focused on writing only and all they do is writing all day just within that one field, while somebody else will just be doing a very specific type of programming; they might be one person who works purely on programming tools for other developers," director and game designer of The Sheep's Meow Brian Chung said. 
In the working world, video game designers usually take on roles as software creators or web developers and graphic designers either for themselves, for an indie company or for larger tech and gaming companies like Nintendo and Ubisoft. However, also consider this insight from Chung who elaborates on the progress the game industry still needs to make.
"At a lot of companies there's a lot of overtime, a lot of extended crunch, and if you compare it directly to the industry outside of the game industry like in tech, you'll see people with very similar roles have better working conditions and much much higher pay. That's pretty much across the board, so I feel like that's one huge area and food for thought for anyone interested in thinking about what they wanna do in the future. Another thing that I see as a big problem in the game industry which might actually be similar to its counterpart in the tech industry is sort of a lack of representation for people from marginalized identities and communities. In very broad strokes those are the two big things that I would like to see a future change in," Chung said. 
While game development has its fun and rewarding aspects of working on a game, take care to find the balance between enjoying the work and receiving due compensation for that labor. All in all, video game designers rarely have a dull moment whether their task of the day involves fleshing out game characters' stories or hashing out the code for what happens after a player chooses a certain plot option. You never know when your game will be the next big internet trend or what games you'll see your name in the credits of. Just look at how many names show up on the Animal Crossing: New Horizons credits every time K.K. Slider performs a song for you. Which video game designers work behind the scenes on your favorite games? 
8. UX designer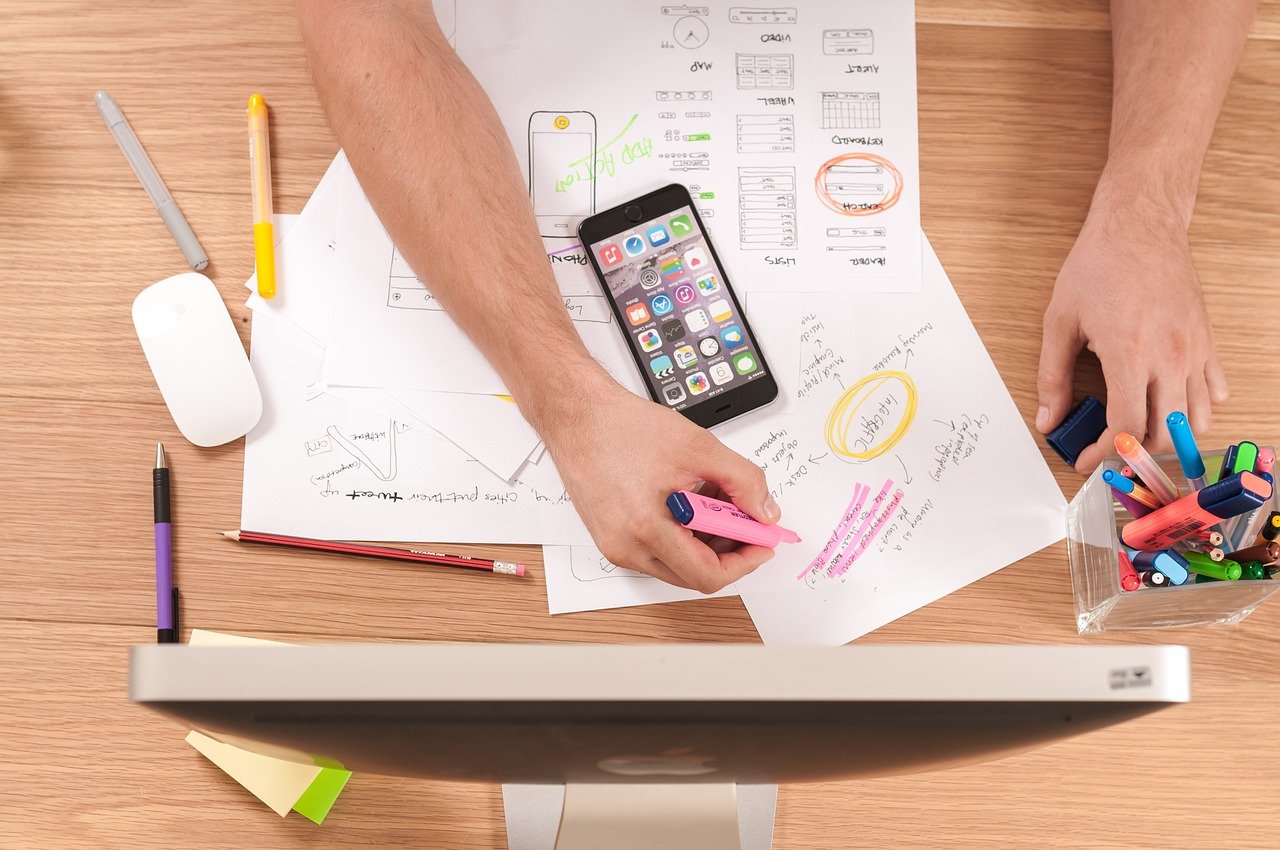 Recommended degrees/coursework: computer science, web development, graphic design; courses in research psychology and digital design
UX stands for "user experience," and the focus of this field rests on exactly that. UX designers find themselves in high demand these days as more and more tech companies seek to make their products as marketable and user-friendly as possible. Making products and technology usable, enjoyable and accessible for users describes the general gist of what UX designers do, but let's list some more specifics involved in their jobs.
Conducting user research, crafting up user personas and scenarios and creating prototypes make up the typical tasks, along with designing user flows and wireframes. For clarification, user flows consist of basic flowcharts visualizing the path a user takes when using a product; wireframes require providing 2D outlines of a single screen or page of the product. Concrete examples of products that UX designers work on include website design, mobile apps, software, VR devices and even animation.
As another field that mixes together the creative and logical sides of your brain, UX designers must have an expert understanding of coding and how to convey a company's brand or message through the product's interface. This job will keep you on your toes with the constant user feedback and product improvement UX designers work on. Having teamwork skills will be a huge plus too since UX designers interact with people both as part of a product team and when doing user research. 
9. Natural language processing (NLP) specialist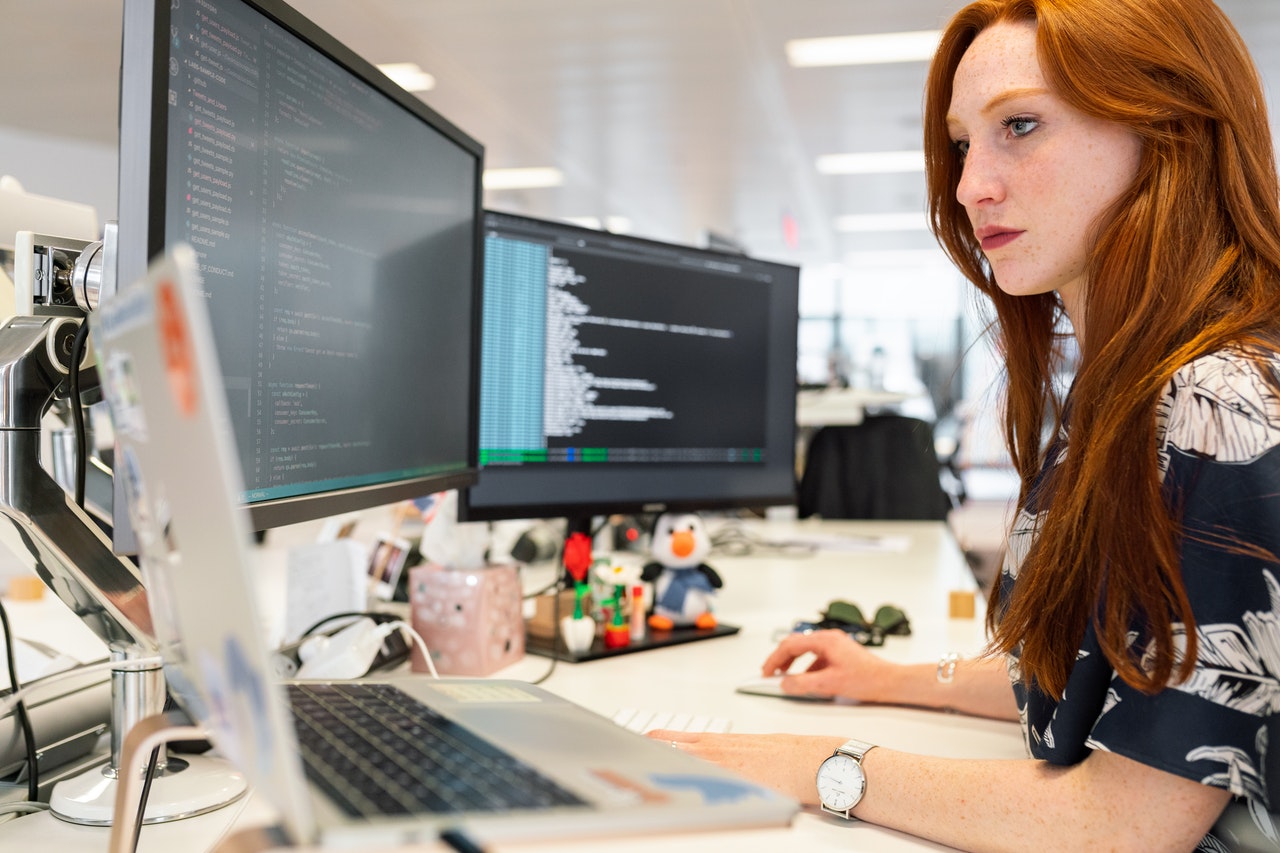 Recommended degrees/coursework: computer science, math, computational linguistics; coursework in algebra, probability, linguistics and data science
Natural language processing probably comes as a more unfamiliar topic, but that doesn't mean it doesn't have familiar real-life applications. Does Siri, Alexa or Google Translate ring a bell? Just these few examples provide a better sense of what kinds of products NLP specialists develop.
Part computer science, part linguistics and part artificial intelligence, NLP specialists take on the job of programming computers and AI to process and understand language the way humans can, including text and spoken words. This task becomes all the more challenging if you think about how many nuances exist in any language. How many times have you gotten frustrated with Google Translate because the program couldn't accurately convey a language's slang or provide context on what an idiom meant? Or had to re-give Siri a command because it didn't interpret what you said correctly? We can look to NLP specialists for future improvements on how AI programs and personal assistants understand the way we speak. 
Expect NLP specialists to engage often with text representation techniques like n-grams, sentiment analysis and bag of words, along with classification algorithms and machine learning frameworks like PyTorch and keras. Designing such software will obviously require a strong foundation in coding languages. This field also deals with the study and transformation of data science prototypes, with much product testing and improvement based on feedback. Becoming an NLP specialist might just be your calling if you have an interest in how language and AI software function together. 
10. Instructional designer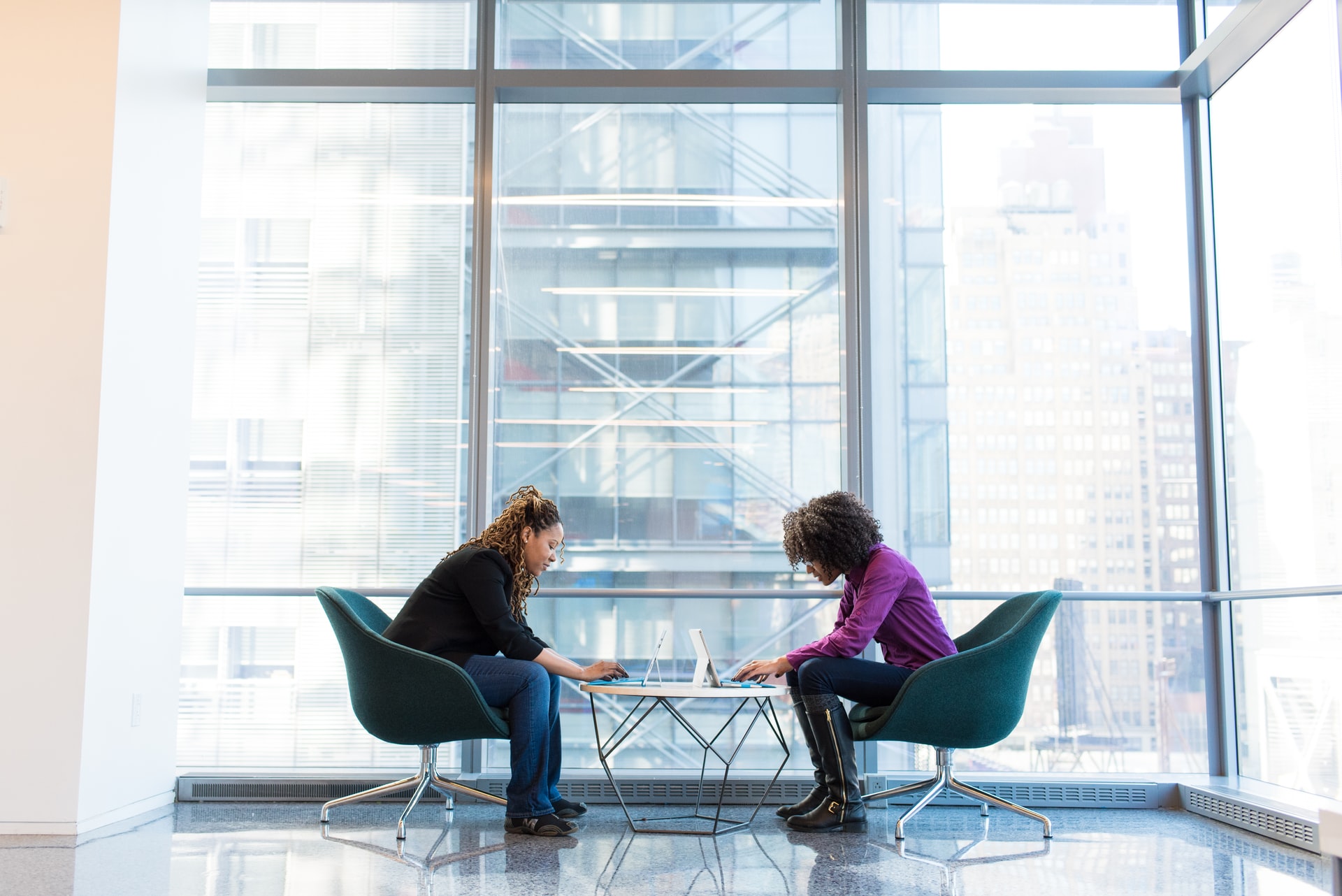 Recommended degrees/coursework: master's in instructional design or a related educational field
While this field involves a more educational approach to things, becoming an instructional designer provides a great path into utilizing your knowledge of STEM-related topics and spreading that knowledge in effective educational ways. The instructional designer's responsibilities include redesigning and developing curriculums, creating training and learning materials and researching new innovations in educational design.
Instructional design might not explicitly shout out "STEM" right away, but many of the same research techniques and software skills involved in your traditional science major carry over into work as an instructional designer. Essential components for this job require a good balance between understanding the theory behind how people learn things and implementing that knowledge into the design of instructional management systems. Getting the target group of people to have the greatest learning outcome sums up the end goal of what an instructional designer does. 
Bonus Round: Instructional Designer Edition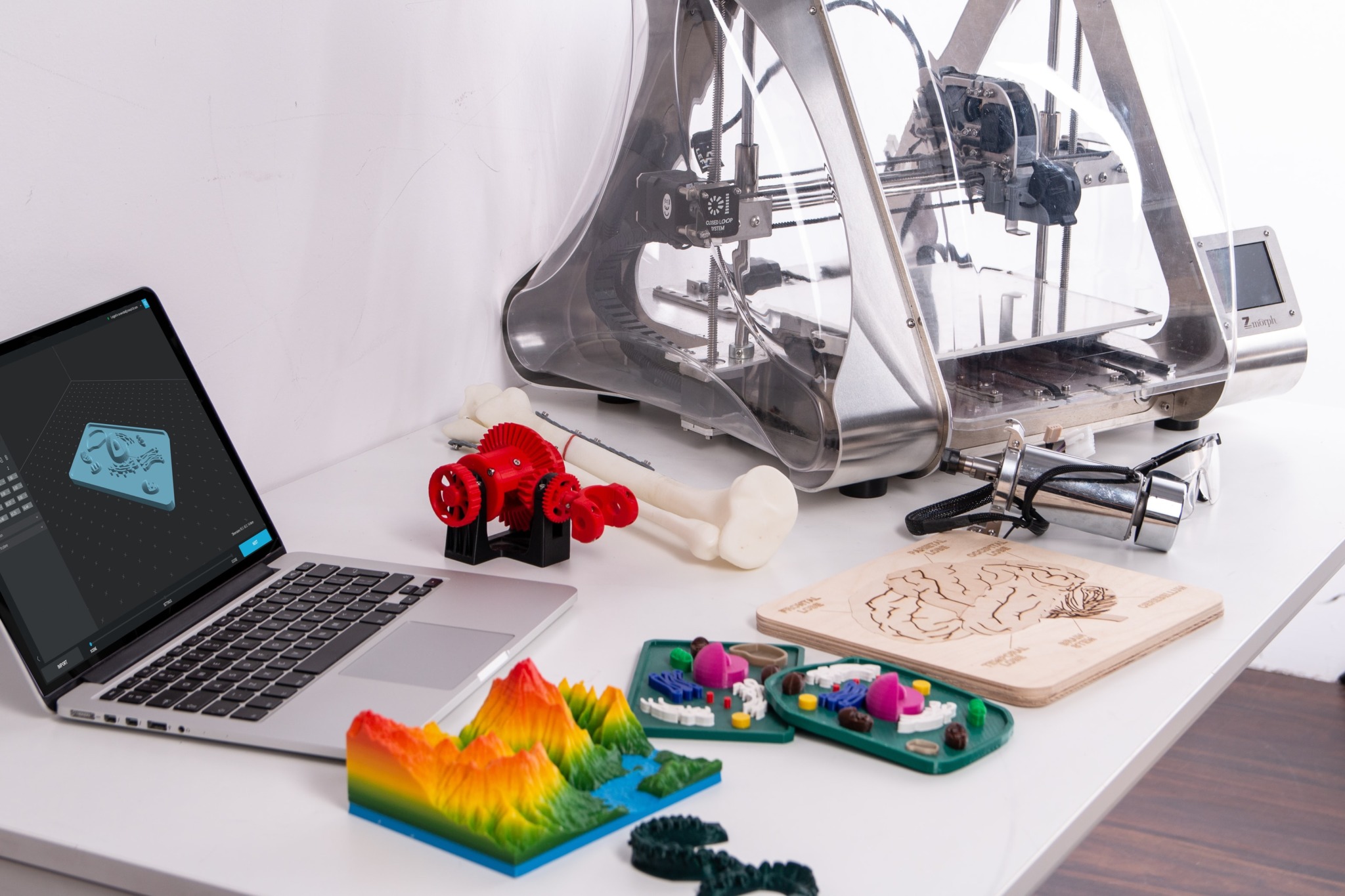 To get an inside look at what working on instructional design entails, a few members of the Writing Instruction + Research Education (WI+RE) Creative Team at UCLA chimed in on their experiences.
On the perks of working in instructional design, UCLA senior Jake Arakawa shared his positive take on his work with the WI+RE team.
"The thing I enjoy most about this job is the collaborative nature of our work environment. Everyone on the WI+RE team is extremely knowledgeable about creating effective instructional materials and are always willing to give feedback on a project. I also love that everyone here is positive; even criticism is framed in a way that focuses less on the idea that the work is bad, but rather that it can be improved to reach its full potential. This kind of positive and collaborative environment makes me look forward to my shifts rather than dread working throughout the week," Arakawa said. 
For specifics on how a background in STEM knowledge can mesh with how one designs learning materials and tutorials, take it from UCLA senior Cymfenee Dean-Phifer, a computational and systems biology major concentrating in bioinformatics.
"Jake and I were brought on to create STEM tutorials for the WI+RE team, so I've mainly focused on biology concepts from the Genetics, Evolution and Ecology Course (LS7B) at UCLA. I combine the pedagogy techniques I've learned from my learning assistant (LA) seminars, the training on instructional design I received from WI+RE and the phrasing I would use to break down concepts as an LA to create my tutorials! So far, I've created tutorials of how to read pedigrees, differentiating between two modes of genetic drift: bottleneck and founder effect, and on understanding the mathematical and conceptual components of Hardy-Weinberg Equilibrium," Dean-Phifer said. 
You can expect synthesizing info from both your STEM background and instructional design training like Dean-Phifer does to create those efficient and useful learning materials. 
To shed light on what the semblance of a day-to-day looks like for an instructional design role, science librarian and WI+RE co-founder Renee Romero paints this picture.
"Each day with WI+RE can look a little different. WI+RE projects often start from the ground up, and can involve empathy mapping, storyboarding, audio recording and editing, feedback sessions, designing in various platforms, learning a new tool or concept, marketing our finished projects on social media, etc., based on the needs of the project. As we work collaboratively, there is a lot of opportunity to be involved in multiple projects. The closest answer I can give for an average workday is that each day will likely consist of individual work, collaborative work and learning or doing something fun!" Romero said. 
Work in instructional design provides ample practice with those technical skills while breaking the monotony of a set routine with the variety of tasks required. Instructional designers work closely with the library sciences, so you can often find them employed anywhere from colleges and educational institutions like the WI+RE team at UCLA to broader businesses and government facilities. Their mastery over learning design and tech count as impressive feats that institutions value since we constantly learn new things or go through new kinds of job training. If your passions lie in developing educational models and software and helping others through the learning process, take a stab at instructional design or get to know more from the research specialist at your local college library. I definitely remember feeling grateful to the instructional research specialists in my school library who guided me through my senior thesis.