Thankfully, gamers have come a long way from getting beat up on the blacktop for playing Yu-Gi-Oh and trading Pokémon. Now that schools across the U.S. are sponsoring varsity eSports teams, skipping your history homework to finish Dying Light seems like a perfectly legitimate excuse. Plus, since eSports isn't yet regulated by the NAIA or the NCAA, no one's stopping college gamers from getting paid to compete. Who cares what your parents think—there's just so much incentive.
If you love gaming more than life itself, you don't have to give it up for an education. Button-mash your way to a degree at these 10 colleges with the best game design programs, the coolest hardware and the most competitive gaming teams.
10. Robert Morris University
They're trendsetters—the first school in the entire country to offer athletic scholarships for eSports. Gamers with League of Legends experience can compete on their varsity squad, the Robert Morris Eagles, and earn up to 50 percent of tuition and room and board (worth around $19,000). Practicing for four hours a day at least, the Eagles buff their summoner skills with some of the best hardware available; their school-gifted rig includes a 128GB solid state drive (what's a loading screen?) and a 24-inch HD monitor.
9. University of Washington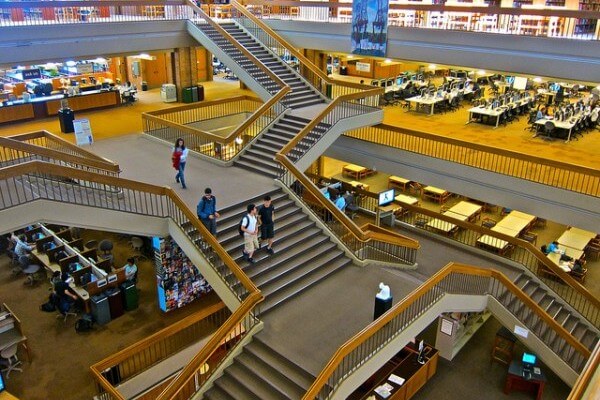 A collection of undergrads, grad students and professors, the Critical Gaming Project forms the nucleus of the gaming community at UW. It's a self-described "game studies collaborative" that promotes local gaming events, develops new courses and organizes research studies dedicated wholly to video games. Classes like "Bioshock: Cyborg Morality and Posthuman Choice" and "Satan's Game: The Cultural Roots and Impact of Dungeons and Dragons" are as cool as they sound, and offered only at UW thanks to the project's efforts. "UW is located in the second-largest job market for the games industry, tied with Texas, behind California," said Terrence Schenold, founder of the Critical Gaming Project. So if you're looking to forge a career out of making video games, Washington is the place to be.
8. Hampshire College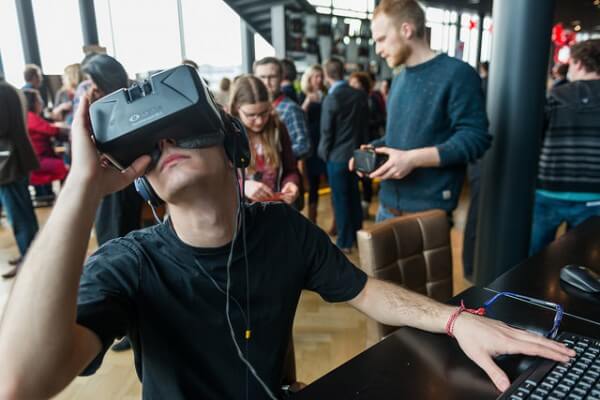 This tiny private college you've never heard of has a gaming lab that'll blow your mind. Students can rent out hundreds of titles for Xbox and PlayStation, but what's even cooler is that the library owns a set of classic consoles—Atari 2600, anyone? The lucky students here can also toy around with consoles still under development, like the Oculus Rift virtual reality helmet. For those more interested in research than recreation, the powerful Beowulf-style computer cluster on campus is always available for student use—whether you want to learn how to create physical simulations or practice 3D rendering.
7. Champlain College
Champlain's game design program consistently ranks among the best in the country, and its game programming and game art/animation degrees are top-notch as well. Even though its main campus is in Vermont, Champlain is all about making global connections, which is why 70 percent of their game programming majors spend at least one semester abroad in cities as far-flung as Shanghai and Auckland. Students trek to the Montreal campus, in one of the most active gaming industries in the world, to experience the Montreal International Game Summit or snag an internship at one of the 82 game companies with offices in Quebec. "I was actually the head organizer for the Global Game Jam (GGJ)," said Mauro Agnelli, vice president of Champlain's Game Developers Association. "After 48 hours and many pizza boxes, our students, who divided themselves into teams, were able to create seven games. At the end of the jam, we showcased our games and provided feedback."
6. University of Texas-Austin
Recently nicknamed "Silicon Hills," Austin is one of the fastest growing tech cities in the U.S., at the forefront of game development especially. UT Austin is the birthplace of TeSPA (Texas eSports Association), an enormous network of collegiate gamers linked by a board of post-grads. TeSPA has over 30 chapters across the U.S. and Canada, but the UT Austin chapter easily outweighs its peers with a hefty 700-member roster. This past February the group hosted LANstorm, a gathering of over 130 gamers playing Starcraft ll, Hearthstone, Dota 2 and Osu. Despite TeSPA's size, the campus' other gaming groups also thrive—like the Pokémon Club, the Doujin Club and the Electronic Game Developers Society (EGaDS!).
5. Michigan Technological University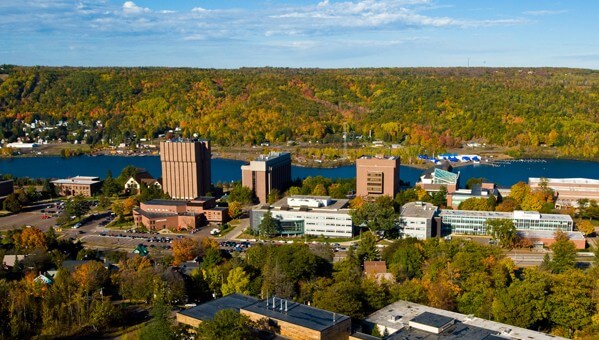 Hands-on experience sets Michigan Tech's game designers apart from the rest. Each year, students in the Husky Game Development program split into groups and construct games from the ground up. One group even had their project, Arcane Brawlers, published on the Xbox Marketplace a few years back. Programmers with a competitive edge can also look forward to the yearly BonzAI Brawl, co-hosted by HGD and the Women in Computing Sciences club. Small teams have only eight hours to design and perfect an AI before they're thrown in an arena to complete challenges against other AIs. The winner gets bragging rights, but more importantly, a cash prize.
4. University of Southern California
USC takes gaming seriously—there's just no question about it. If the fact that Princeton Review ranked their game design major as the nation's best three years in a row sounds impressive, you should also know that Riot, the company that created and runs League of Legends, was actually founded by USC alumni. Let's not forget they offer game design as a minor too, alongside game animation, game audio and even game entrepreneurism. The USC eSports team crushes in Starcraft ll, Dota 2 and Counter-Strike, but also hosts conferences with professional gamers and developers and travels to events like the IGN Pro League in Vegas.
3. University of Utah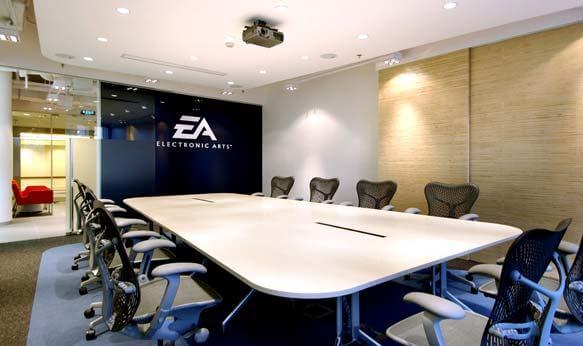 You can count John Warnock, co-founder of Adobe, and Ed Catmull, co-founder of Pixar, among UU's more notable graduates. Nestled in a prime real estate location, the school is only a stone's throw away from huge game publishers EA, Epic and SmartBomb Interactive's offices in Salt Lake City. Gamers who graduate from here already have a ton of experience under their belt and learn from some of the best minds in the business: "Part of the U's curriculum requires majors in the electronic arts and engineering program (EAE) to publish a game before they graduate," said Joshua Dawson, president of UU's Game Design for Game Designers club. "Many of our game professors are industry professionals. The professor I had for my Game Dev I and II classes was working with Disney Interactive as a designer and was then hired by Ubisoft as one of the lead designers for Assassin's Creed."
2. New York University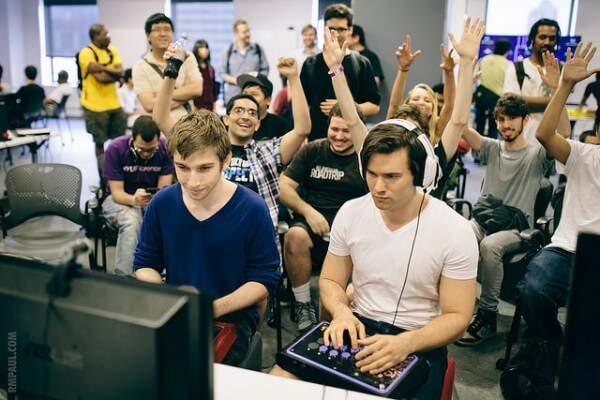 If you're looking to network with some of the brightest minds in the industry, NYU is the place to be. Students in the Department of Game Design, known as the Game Center, have access to tons of premier gaming events. Spring Fighter is just one of the highlights. The annual tournament features speakers like Seth Killian (former lead game designer at Sony) and Street Fighter legend Daigo Umehara in between awesome high-skilled matchups in BlazBlue, Marvel vs. Capcom and more. When students aren't rubbing shoulders with the industry's pioneers, they're hanging out at the Game Center Open Library, home to one of the most comprehensive digital game collections in the world.
1. UC Irvine
Zot zot zot! The weather might be nice in Cali, but who needs sunlight anyway? Not when you can join one of the strongest squads in collegiate eSports. Headed by Linh "Reduron" Pham, UC Irvine swept the IvyLoL National Championships three years back-to-back-to-back. The Anteaters are a force to be reckoned with—but they're also a close-knit family that organizes club dinners as often as tournaments. "UCI attracts a lot of gamers academically as well, since not only is it a great university, it has a very strong Computer Game Science program and major," said Kathy Chiang, president of The Association of Gamers at UCI. "Despite all the professional-level events we hold that tend to separate us from other gaming clubs, we love focusing on our college gaming culture and community by having smaller meet-ups where our members can just socialize and make friends with other gamers that share their interests." With a gaming community half a thousand students strong, UC Irvine proves that games are only fun if you have people to share them with.
Ready to play, but forgot your console at home?
We've got your back. Order another set instead of bringing the one from home so your parents don't think you ditched your books for game consoles. Whether you're a Playstation kind of guy, an Xbox master or thinking of trying the Nintendo Switch, we covered every basic you could possibly want.
Or you can always check the cheat sheet and buy something your gamer needs to take their gaming to the next level.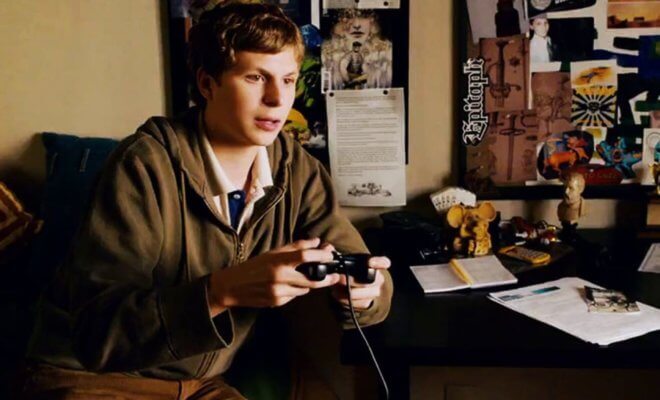 Microsoft
Microsoft Xbox One 1TB Console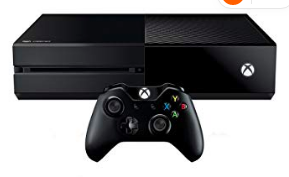 Call of Duty: Infinite Warfare – Xbox One
Sony
Dark Souls III: The Fire Fades Edition – PlayStation 4
Nintendo
Nintendo Switch with Neon Blue and Neon Red Joy-Con


The Legend of Zelda: Breath of the Wild – Nintendo Switch

Mario Kart 8 Deluxe – Nintendo Switch

*Updated on April 19, 2017 to include links to popular consoles and games to make it that much easier for gamers to find what they need.