This post is sponsored by The NAMM Foundation.
Love music, but hate the spotlight? Don't worry, the music industry needs you. The stage may bring the fame and glory, but music professionals know the real magic happens behind the scenes and in the studio. After all, what's more crucial to music than sound? If you want to get down and dirty in the music recording technology and audio engineering world, be prepared to work. Your skills are desperately needed both in the studio and at music venues. The show (and the music) can't go on without you.
Want to be on the cutting edge of music recording tech? Attend TEC Tracks at The 2017 NAMM Show in Anaheim, California January 19-22, 2017. Music students who register for GenNext can get tickets for just $50.
10. Belmont University
Looking to hit it big in the audio engineering world? Go where the stars go: Nashville. Specifically, Belmont University. BU turned all of your favorite singers into the country music stars you know and love today, from Trisha Yearwood to Brad Paisley. Belmont's Curb College of Entertainment and Music Business offers a B.A. and B.S. in Audio Engineering Technology (AET). BU lives in an $87 million dollar multi-functional complex complete with mixing theatres, a 2500 square foot sound stage, an ADR (automated dialogue replacement) suite and more. What else could you need? AET students also help run Curb Café, a student-run concert venue, by working with the sound reinforcement crew. Students looking for extra hands-on experience can participate in the Curb College Showcase at the end of each year. For insider connections, students can attend summer NAMM right in their very own city.
9. McNally Smith College of Music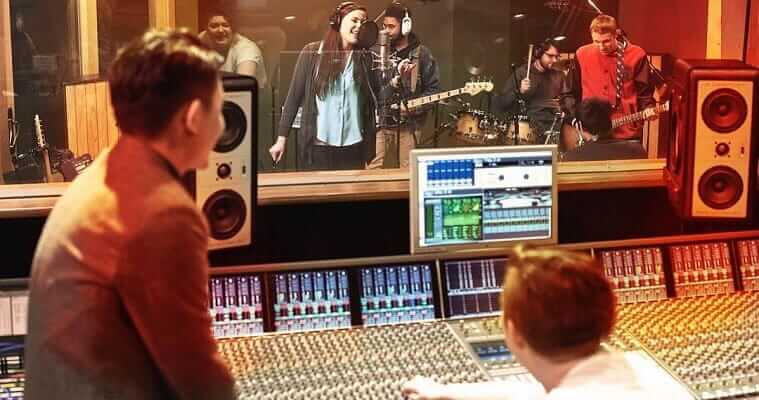 Settled in St. Paul, Minnesota, McNally Smith College of Music offers a BS in Music Production which surely will make other music-fanatics jealous. With eleven different recording studios and six technology labs, students find themselves well-equipped with the tools of the industry. Plus, students get to stretch their collaborating-skills by working closely on projects with Songwriting, Composition, Business and Performance majors. Just take 2012 graduate Chris Bartels—not only does he work full-time at Echo Boys, a media production company based in Minneapolis, but he also started his own music house/record label, Anthem Falls Music. Not feelin' a four-year program? No worries. McNally Smith offers a two-year Associate's degree in Music Production as well.
8. Elon University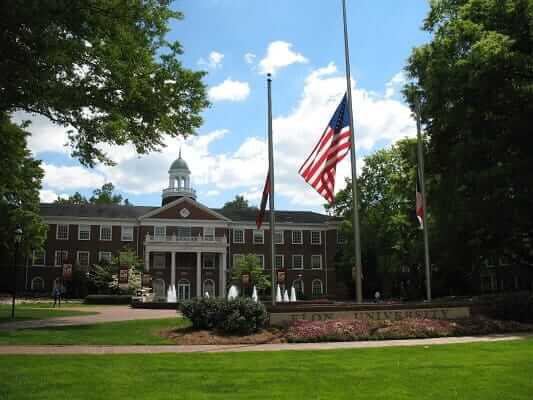 Ah, the perks of attending a school known for their unbeatable musical theatre scene. Elon's musical atmosphere offers students plenty of opportunities to practice their engineering, producing and songwriting with different performing groups on campus. Impressed? You should be. "Elon's Music Production and Recording Arts (MRPA) program is all about collaboration," said sophomore Katie Heit. "Just over the past year and a half I have met some of the most creative people I've ever encountered and they have been more than happy to help in my personal craft. As a student at Elon I am constantly working with people who push my creative boundaries and help me become a better artist all together."
7. Middle Tennessee State University
Dream of running your own record label? MTSU knows how to get you there. Alumni include chairman of Sony Music Group Nashville Gary Overton and senior vice president of A&R of Universal Music Group Nashville Brian Wright, to name a few. How does MTSU do it, you ask? Well they start by offering top-notch facilities. The audio recording studios, mixing studios, post-production lab, mastering studio, MIDI lab, digital audio dubbing suite, audio maintenance lab, and 5.1 surround-sound theater all live in the school's $15 million Bragg Mass Communication complex. On top of that, Audio Production majors choose a minor to accompany their major, ensuring they graduate with a well-rounded education. Audio Production students are free to choose whichever minor they like, but why go for Geography when MTSU offers Entertainment Technology and Music Industry?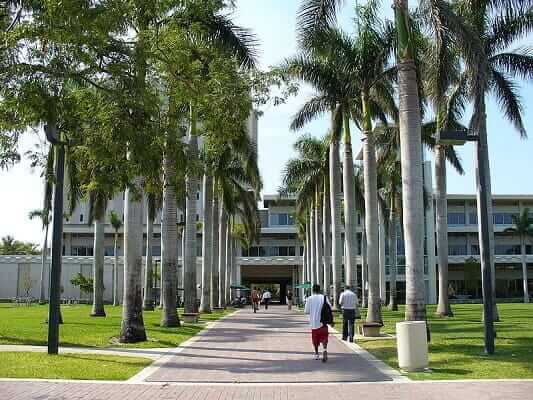 Just 20 minutes from the heart of Miami, UM preps their students to be moguls in the music industry. In addition to their engineering education, UM students also play in an ensemble all four years. "The University of Miami's Music Engineering program allows students to combine a passion for music and a curiosity into the engineering behind what creates the soundscapes we all know and love," said junior Eric Johnson. "We have also just recently renovated the Weeks Recording Studio, creating one of the best recording environments on a college campus." By graduation, students become experts in music engineering, hardware or software engineering and an instrument of their choice. Graduates have gone on to earn album credits on albums from artists like Madonna, Prince and Weezer.
Desire to work in a record label without having to leave campus? Indiana University can provide just that. On average, IU's Audio Engineering program only admits 17% of applicants. Students who do get in, however, receive one-on-one attention from their teachers due to their small class size. "My favorite thing about the program is all the hands on work we get to do before we graduate," said junior Rachel Leonard. "Our assignments are very project based giving us time in the studios to mix or record for different types of music as well as video and film or building/fixing audio electronics. I feel like I have a jumpstart in the industry thanks to all the hands on experience I've had before I've even been outside of the Jacobs School." Students graduate with over 1000 hours of hands-on production experience.
4. NYU Steinhardt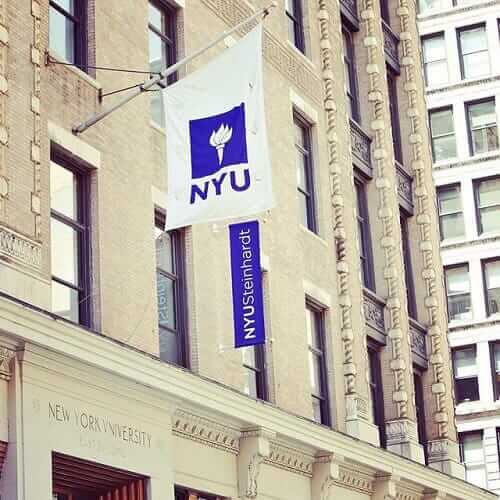 Forget sitting in a classroom all day—at Steinhardt, "hands-on" learning takes on a whole new meaning. "I would say that what sets us apart from other programs is the depth and breadth of our offerings, along with a substantial research focus. We offer over 70 sections of music technology courses alone every semester, in addition to the wide range of classes in music composition, business, performance, jazz, etc. across the Department of Music & Performing Arts Professions as a whole," said Music Technology Director Robert Rowe. Music Technology students intern during their junior or senior year, putting their skills to the test, while networking with the industry's professionals. Previous students interned at Universal Records, Sony Music, Madison Square Garden and Radio City Music Hall. By the time you graduate, you'll be fighting off job offers left and right.
3. San Diego State University
If you're searching for an intensive program, look no further than SDSU's Music Recording Technology and Audio Design program. "We have a great, hands-on faculty team devoted to this area with overlapping and complementary skill sets & professional real world experience, including sound reinforcement, recording, ProTools certification, direct ties to the Hollywood film scoring community, and deep software coding and video game composition skills," said Professor of Music Dr. Joseph Waters. Once admitted to the major, students become part of the tech crew and help put on 300 concerts a year. Sound like hard work? It is—but it's worth it. But don't think this program is all work and no play. "We assume that many of our candidates are composers and we honor and support their creative side, culminating each semester in the Electronic Music Marathon, a celebration of the creativity of all of the Global Composition students and those in Music Recording Technology and Audio Design," said Waters.
P.S. Music majors, you're just a 90-minute drive to The 2017 NAMM Show. Sign up with GenNext to get your ticket asap.
2. The Blackbird Academy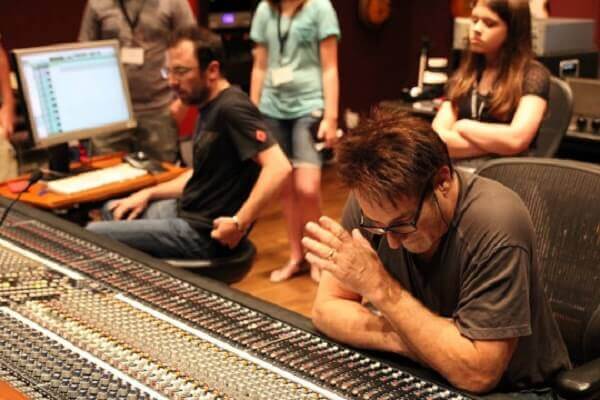 Martina McBride fans, we found the school for you. Started by the country-singer and her husband John McBride, The Blackbird Academy calls both successful musicians and aspiring engineers to their Nashville campus. Those who long to work in a studio will find that TBA's Studio Engineering program lets them work in studios used by actual musicians and recording professionals. Does Sheryl Crow ring a bell? Students who opt for the Live Sound Engineering program can take advantage of TBA's collaboration with the largest live sound company in the world, Clair Global. Not only do students get to use equipment used by touring professionals, but they learn directly from Clair Global professionals. How cool is that? Since graduating in 2015 from the Live Sound program, Rachel Rozzi has toured with both The Rolling Stones and Florida Georgia Line.
1. Berklee College of Music
What do Beyoncé's Lemonade, Adele's 25, Sturgill Simpson's A Sailor's Guide to Earth and Justin Bieber's Purpose have in common? Two things: They're all nominated for a Grammy, and they've all been worked on by Berklee graduates. Plus, you may also recognize 2013 graduate and singer, songwriter and producer Charlie Puth. How's that for an alumni network? To get into Berklee's prestigious Music Production and Engineering program, students must have one semester at Berklee under their belts. Once admitted, students make good use of the MP&E department's 16 production facilities. With a scoring stage, a dubbing stage, a mastering suite and twelve other studios, Music Production and Engineering students have the industry's hottest technology right at their fingertips.
Ready to take the next step toward a career in music? Register for GenNext at The 2017 NAMM Show. As a GenNext attendee you have access to TEC Tracks featuring Dante training and 70+ sessions showcasing new ideas in music technology, recording, live sound, lighting, DJ, apps and game audio. Plus some of the biggest names appear as keynote speakers. Don't miss out!
This post is sponsored by The NAMM Foundation.