Sitting at a social gathering, you meet someone with connections to your dream company. The party is loud and attention spans are short, so you only have 30 seconds to approach them and give a spiel about why they should care about you and your personal brand. Yes, you need to give your best elevator pitch and answer "tell me about yourself." As much as icebreakers make you cringe, don't you kind of wish you could play Two Truths and a Lie rather than answer THIS question again? You need to capture their attention and give them a reason to want to refer you to someone within the company. If this makes you sweat, have no fear.
Here's how to rock that dreaded elevator pitch.
But what in the world is an elevator pitch, anyway?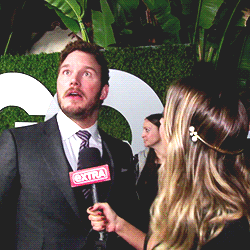 Why is it called the elevator pitch? Pretend you've just walked in an elevator with a potential connection or future employer. You have the amount of time it takes to get from the lobby to the top floor to sell yourself to them. "An elevator pitch is a short and basic introduction telling the other person who you are, what you do including potential skills and relating it to the person you are speaking to in terms of how they may help you or how you may help them," said Pam Garcia-Rivera, Media, Information & Communication Career Advisor in the University of Wisconsin-Madison's School of Journalism and Mass Communication.
It sounds fairly daunting, especially since you're being put on the spot. It might be easier to visualize putting this pitch together like you're making a sandwich. Different and essential ingredients need to go in to make the sandwich (your pitch) delicious (or effective). So let's break each part down.
The Basics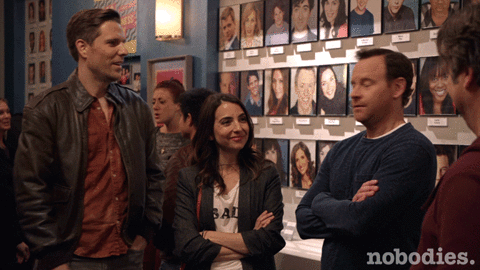 In our sandwich, the bread represents the basics. You can't have a sandwich without bread, just like you can't have an elevator pitch without the basics. In some cases, you're meeting this person for the first time. It'll feel pretty similar to the first day of school, where everyone goes around and introduces themselves to the rest of the class. "You'll have to adjust accordingly for the situation, but the basics are name, major and school," said Christopher Legaspi-Tabuena, a senior at DePaul University who has attended many networking events and held an internship at CME Group this past summer.
Those three items will take about a third of your time up, but they're essential. They're the crux of who you are. Bonus: There's always the chance that your school is their alma mater.
The Meat
Here comes your turkey, your ham, your black bean burger, what have you. In other words: the nitty gritty of your pitch. This varies depending on who you're pitching to. Don't just discuss your experience in the job market, but explain HOW your experience would impact or help you achieve your future goals. What makes YOU stand out from the others?
"Though it's essential to explain your qualifications, spending 20 of the 30 seconds of a pitch hitting the same points that hundreds before you have copy and pasted causes the audience to lose attention no matter how impressive the points may be," said junior Jake Walczyk, the Internal Affairs and Development Coordinator for UW-Madison's Student Leadership Program. Time to bring up your unique qualities.
If you're chatting up an executive at a large advertising agency, talk about how you assisted on creating a successful campaign for a big name client, even if it was for a school project. Or if it's a big time biomedical researcher, tell them about the research you've done in your lab and some of the results. Professionals don't necessarily want to just hear about the experiences. Instead, they want to know what you did with them.
But you need to keep it simple too. Don't bog the professionals down with your impressive knowledge of industry jargon. "In seventh grade I had to give a campaign speech for student government to our entire grade. Though there's obviously an extreme difference between pitching to middle schoolers and real industry professionals, I've learned that they're also very similar in a variety of ways," said Walczyk. "Both attention spans are short and the audience becomes desensitized to generic talking points. If you can engage a middle schooler with a pitch, you can do the same for an industry professional."
Adding in Passion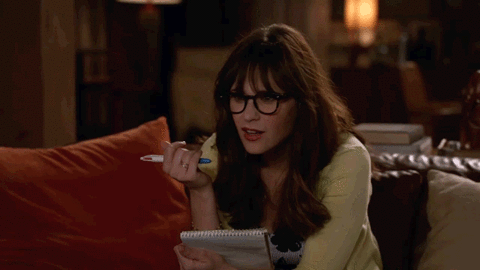 Here's the lettuce, the tomato, the pesto, the mayo, whatever last minute extras you like to put on that make your sandwich unique and delicious. This is the part that will make them remember you later on, otherwise known as the kicker. You've already given them some logistics and a bit of background on who you are. Now, you have the opportunity to maintain their curiosity and keep them wanting more.
"Above all else, I think being genuine is the biggest key to a successful pitch. Many times we prepare exactly what we want to say so much that it comes off robotic, like you're just reading off a memorized script," said Walczyk. "Even though preparation is key, passion is more evident when speaking from the heart. Employers are searching for an excellent candidate, but they also want a real human being that they can kick it with after a long day."
The concept of passion really does capture attention. I have several phrases that I always like to add into my pitch. "I'm the future CEO of Disney." "I carry around my book of creativity wherever I go." "I treat my planner like it's the Bible." These short sentences leave my audience wanting to know more, like, "what goes into your book of creativity," or, "why Disney?". They also know from these sentences that I'm ambitious, I'm creative and I'm organized and great at time management. I didn't need to explicitly state it because the sentences themselves serve as the implications of my character.
So take some time to get to know your strengths and what you want others to know about you. What makes you stand out from a crowd and why should they hire you? You'll walk into every networking event and social gathering more confident than ever before.