Nashville, Tennessee, home to some of the most famous country artists, has transformed into a young, urban city in the past few years. Its main attractions mainly lie around Broadway Street, understandingly so since it houses most of their bars. But as the city continues to develop, new restaurants, theaters and shops worth talking about have opened their doors. Luckily, Nashville doesn't just host bachelorette parties and bar hoppers. People of all ages can have fun in Music City, even those under 21.
Check out the top 21 things to do in Nashville when you're under 21 and looking to have a great time.
1. Brunch and Bowl at Pinewood Social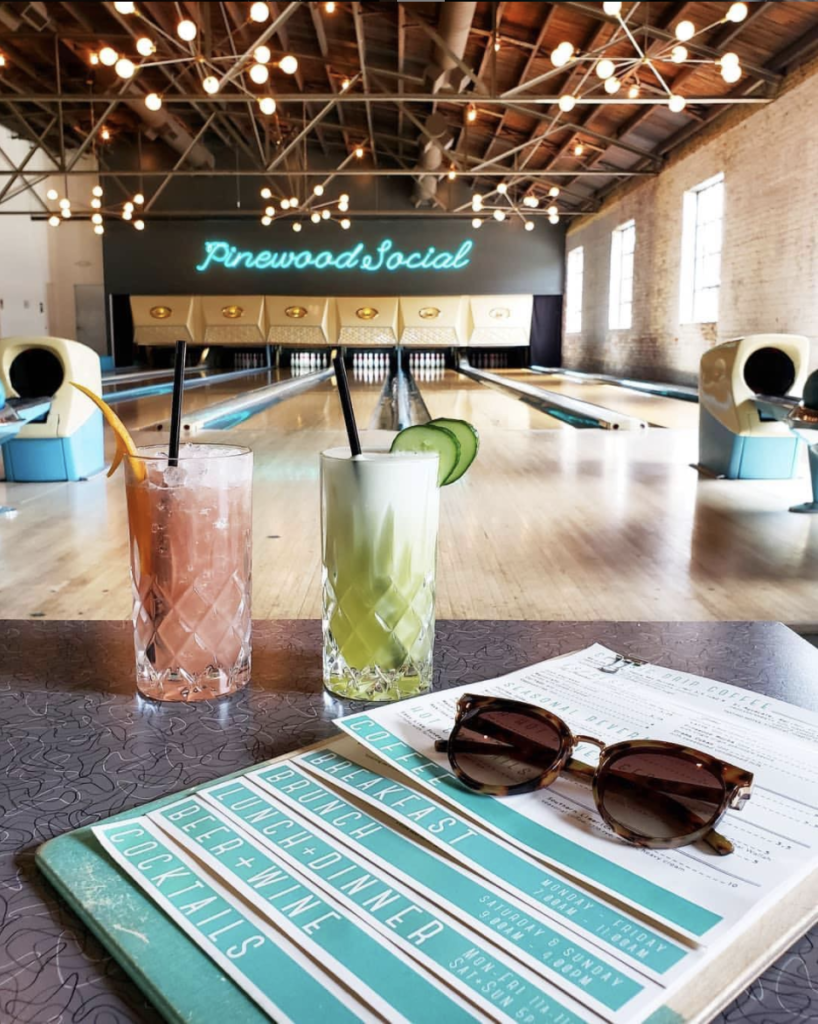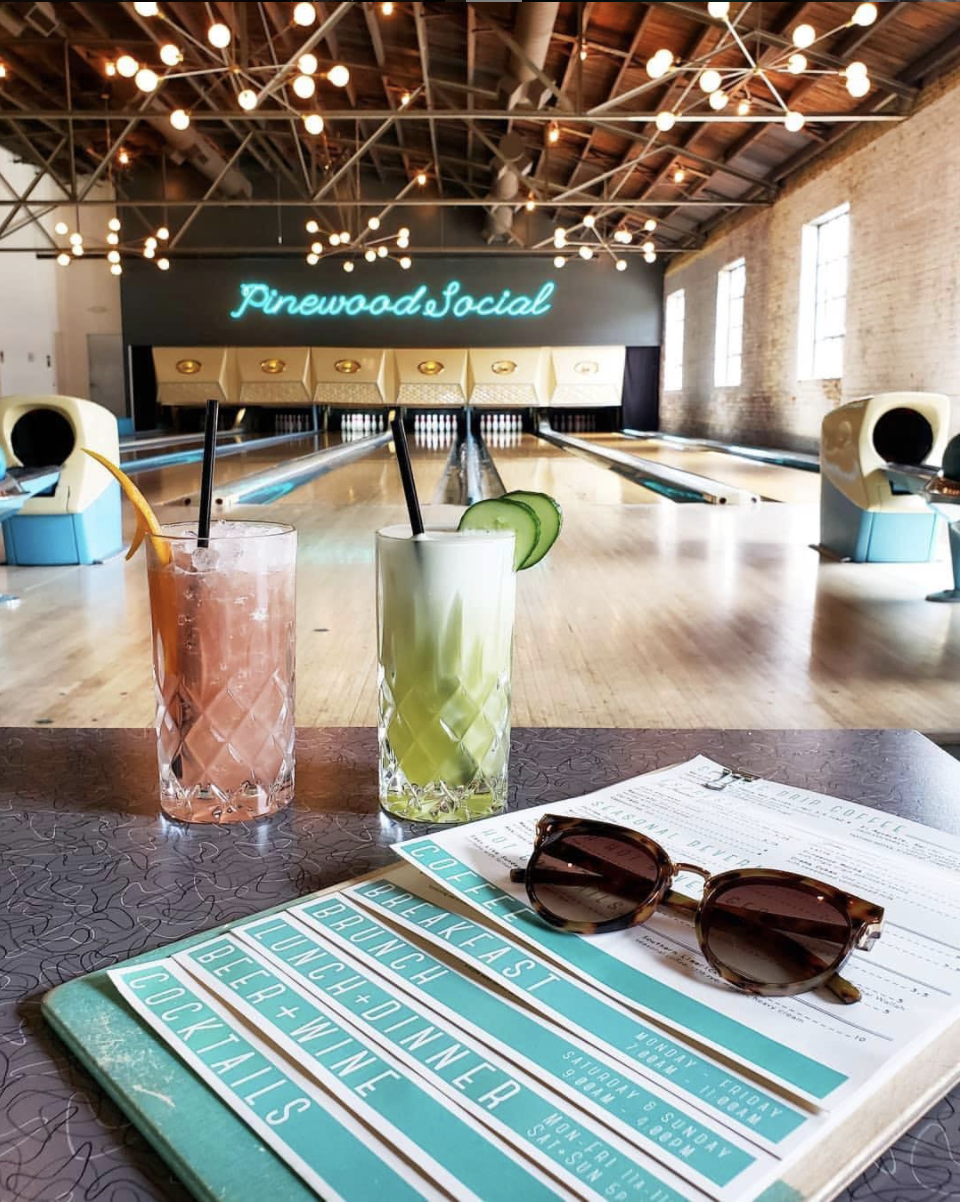 Have you ever been to a coffee bar, restaurant, bowling alley and pool simultaneously at the same location? Well, get ready for a four in one experience because Pinewood Social has exactly this for hours of fun. This restaurant serves breakfast, lunch and dinner as well as brunch on the weekends, so try some of their popular orders like the delicious Challah French Toast, Shrimp Po-Boy and Corn Polenta. They also serve assorted pastries from Dozen Bakery and coffee from Crema Coffee.
Once you've filled your stomach, challenge your friends to a round of bowling at their six-lane alley or take a dip in their outdoor pools. "It is like the coolest, most trendy place on Peabody Street. I've spent birthdays, date parties, Christmases, and so many other events there," Vanderbilt University junior Corinne Hamrick said. On top of amazing food, bowling and swimming, Pinewood Social also has a bocce ball court and recently opened a carpool cinema, so there's something fun for the whole friend or family squad. You can't go wrong and will never go bored at Pinewood Social.
2. Enjoy a Family-Style Dinner at Rolf and Daughters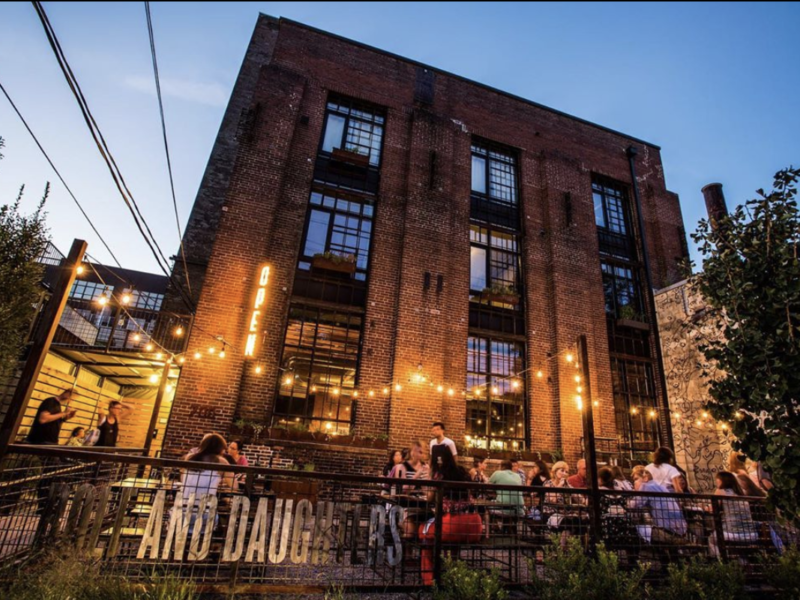 As far as food goes in Nashville, new trendy spots have popped up all over the city, and Rolf and Daughters is a leading contender worth bragging about. The restaurant features new American food with communal tables and shared plates. You must start with their sourdough bread with seaweed butter, and their daily homemade pasta makes the perfect dish to share with a friend. Rolf and Daughters also offers indoor dining as well as picnic table seating on their patio so whether you want a comfy indoor dinner or to lounge casually in the outdoor breeze, it's your pick. But make sure you arrive early because the restaurant fills to capacity fast.
3. Stroll through the 12 South Neighborhood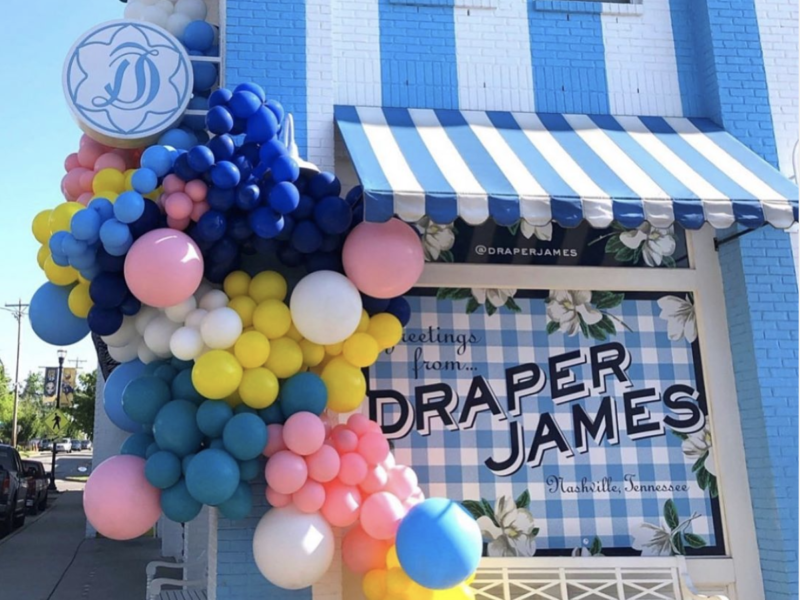 Located just outside of Belmont University, many college students love to spend a day walking through 12 South due to the young neighborhood's colorful buildings and eye-catching murals. Take a guided tour but be sure to make a pit stop in Draper James, otherwise known as Reese Witherspoon's clothing store, whose clothes well represent the southern look, or head into beautiful boutiques like Imogene and Willie, Moda and White Mercantile. You'll never go hungry in 12 South either with numerous coffee shops, bakeries and restaurants scattered throughout the neighborhood. Bartaco, a Mexican chain, and Epice, a Lebanese restaurant, draw in lots of hungry customers looking for ethnically diverse and mouthwatering options. After, you can grab dessert at Las Paletas, a gourmet popsicle shop. Whether you desperately need a strong cup of coffee, want to sample some gourmet desserts or feel in the mood for a classic Tennessee shopping spree, 12 South has got your back.
4. Go Line Dancing at the Wildhorse Saloon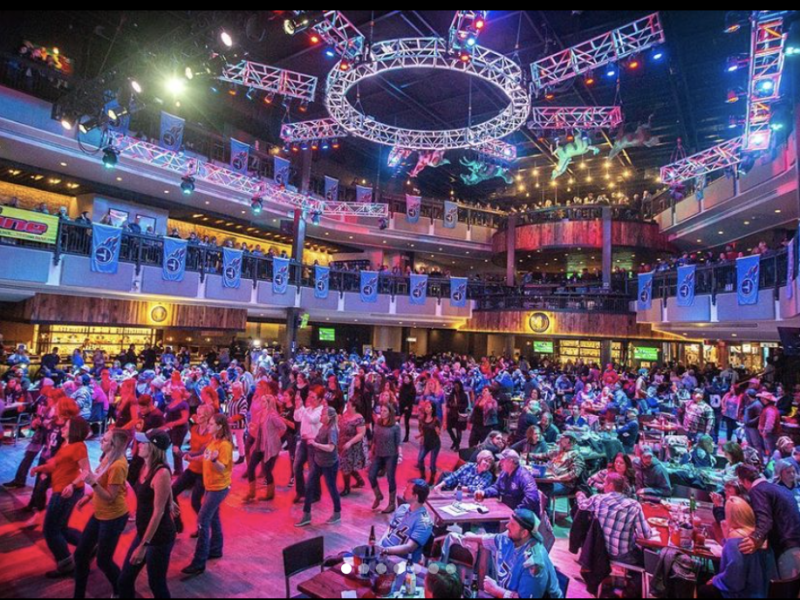 If you've ever seen Footloose (2011), you probably remember the amazing line dancing choreography it features. Well pull on your cowboys boots, and get ready to channel your inner Ren or Ariel. People under 21 can get into the Wildhorse Saloon until 10 p.m., and they offer free line dancing lessons periodically throughout the night. Whether a beginner or a pro, you can't help but dance the night away as you get lost in the Tennessee community and charm. Wildhorse Saloon also serves food throughout its three stories of seating, so you can enjoy some great food and listen to the stage's live music. You might not be able to enjoy Broadway Street just yet, but the Wildhorse Saloon offers an unforgettable vibe that comes pretty close, making this a go to stop on your Nashville day trip.
5. Dig into a 100-Layer Doughnut at Five Daughters Bakery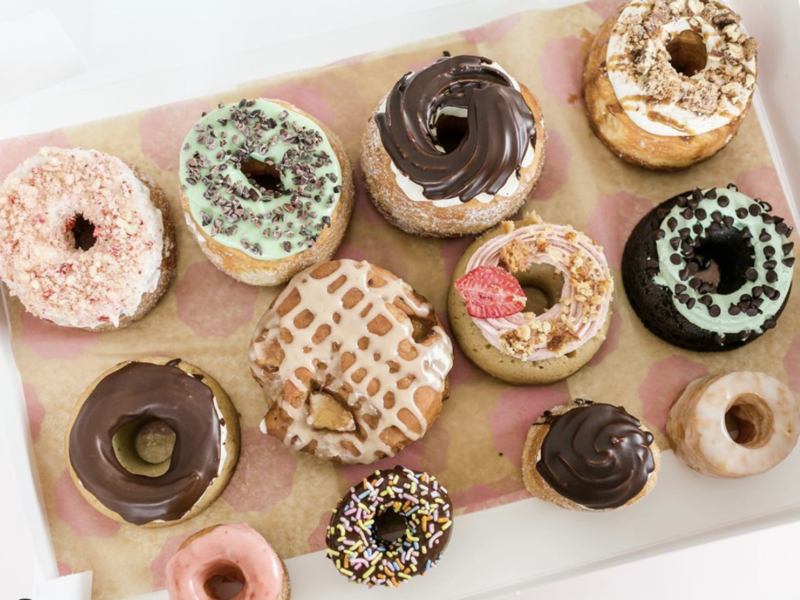 The cronut craze, a cross between a croissant and a doughnut, began in 2013 and has grown in popularity ever since—and Nashville has only capitalized on that craze. The tall, flaky Five Daughters version in Tennessee has 100 layers filled with cream and rolled in sugar. Their most popular doughnuts include the King Kong, a maple glazed doughnut topped with bacon, and the Strawberry Shortcake, filled with strawberry cream and topped with a cream cheese glaze and vanilla shortbread. Five Daughters also offer paleo and vegan doughnuts. They have three different bakery locations in Nashville, so find one and feel the irresistible urge to indulge in their 100-layer doughnuts.
6. Sing your Heart out at Lonnie's Western Room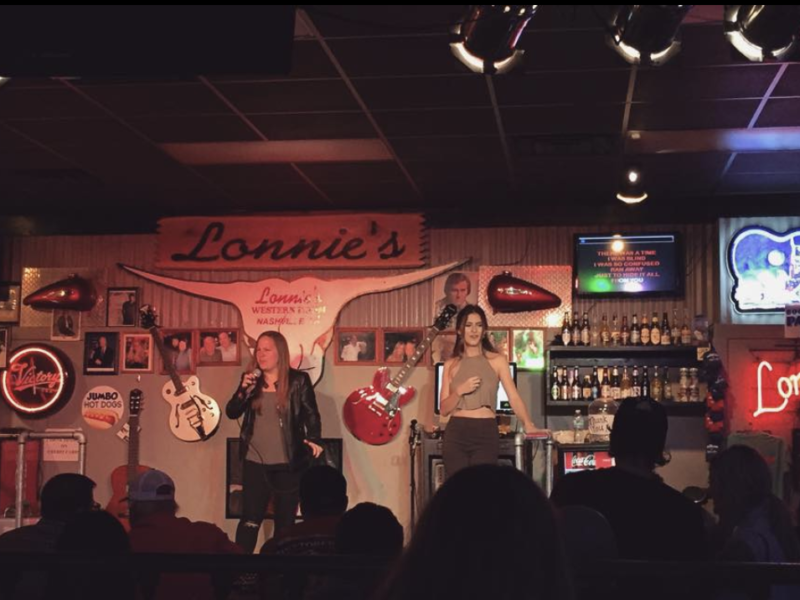 Warm up your vocal cords and get ready for stardom. You'll surely shine on the Lonnie's Western Room stage. This 18+ karaoke bar located in the heart of downtown Nashville provides a long list of tracks in genres ranging from country and rock to hip hop and oldies. Lonnie's only closes at 3 a.m. when the sun is about to rise again, so you'll have plenty of opportunities to belt out your best Carrie Underwood. Lonnie's serves as the perfect place for a night out on the town with friends when you don't necessarily want to call it a night yet.
7. Stop and Smell the Flowers at Cheekwood Estate and Botanical Gardens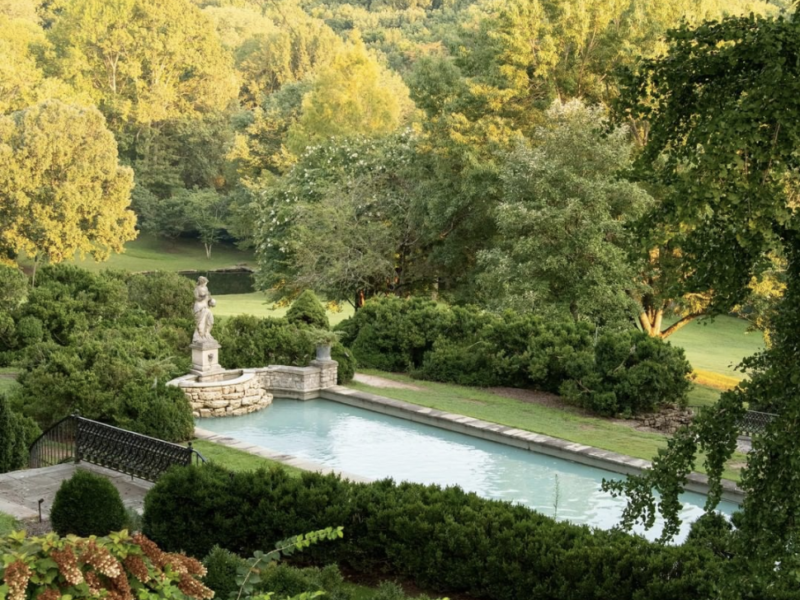 Take a break from the city and step onto this breathtaking 55-acre botanical garden and art museum for a classy and serene afternoon. Perfect to get in some sightseeing. Cheek Estate dates back to 1929 as the home of Leslie and Mabel Cheek. Observe the beauty of the Cheekwood Collection, which includes works from William Edmondson, Andy Warhol and William Merritt Chase. You could also stroll down the Ann and Monroe Carell Jr. Family Sculpture Trail. The property offers 17 different gardens to explore, like the Martin Boxwood Gardens, which features a reflecting pool, and the Blevins Japanese Garden, which links Japanese and Tennessean cultures. Cheekwood Estate and Botanical Gardens welcomes visitors to relax and rejuvenate themselves from the fast-paced city life.
8. Catch a Film at the Belcourt Theatre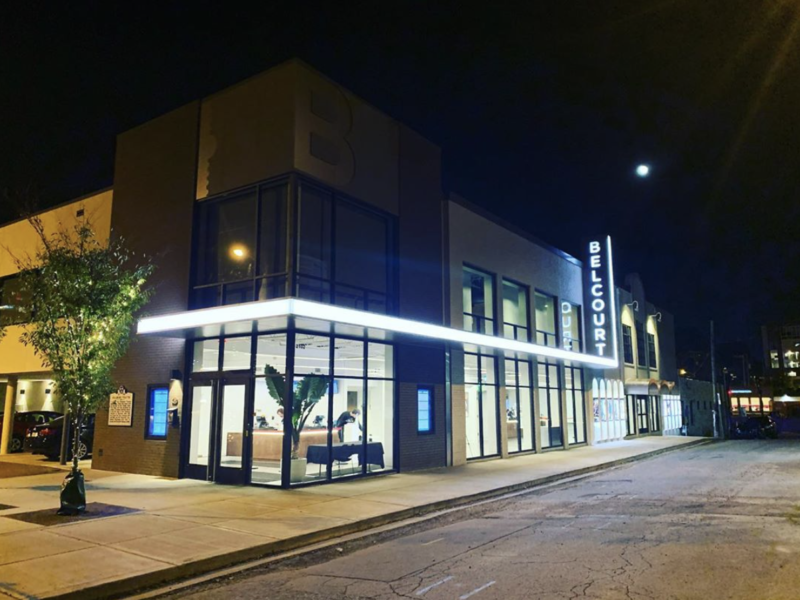 Some people say movie theaters are dying out because of their expensive prices, and streaming services provide some tough competition, but the Belcourt Theatre might just outlast them all. The Belcourt is a nonprofit film center that features smaller indie films rather than the blockbuster movies you might see overwhelming the regular theater. The 95-year-old theater hopes to provide people with a place to discover and learn about the power of cinema. Some of the movies currently available include Miss Juneteenth, Queen of Lapa and Shirley. If you've finally watched and re-watched all you can from the numerous streaming services you subscribe to, experience a new story in an independent film at the quaint Belcourt.
9. Support Local Musicians at the Listening Room Cafe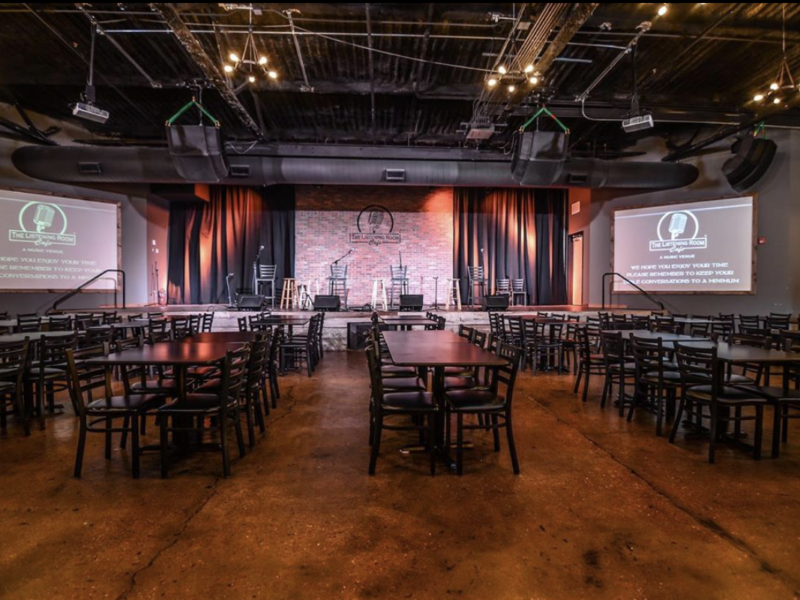 Lots of Nashville's fame comes from its abundance of live music. Some of the more popular venues include the Bluebird Cafe, where Taylor Swift first got discovered, and Tootsies, but the Listening Room Cafe's large stage and packed tables offer a new unique experience featuring artists who sing more than just country music. "Even though Nashville is like the music city, and it's known for its country music, this particular cafe goes all the way from country to indie, classic rock and R&B," Tennessee State University grad student Kyia Jackson said. Welcoming artists of any genre, The Listening Room Cafe showcases singer-songwriters and their original music as well as local Nashville bands and popular national acts. As soon as you find a seat, your ears will bask in music heaven liking what they hear.
10. Join in on the Nashville Hot Chicken Trend at Hattie B's Hot Chicken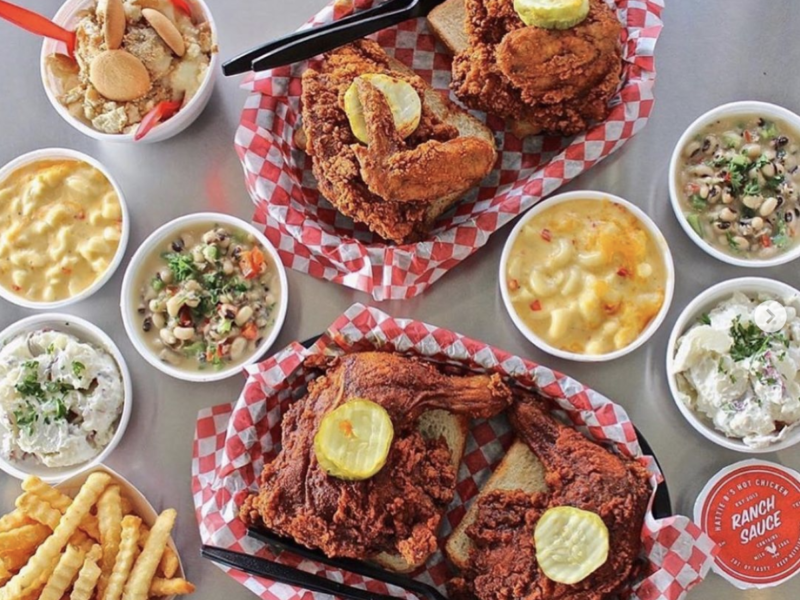 Restaurants like Bishop's, McDougal's and Slow Burn only scratch the surface of the Nashville hot chicken craze. While the spicy fried chicken trend started at Prince's Hot Chicken Shack, it quickly grew into a nationwide trend. The line at Hattie B's usually stretches out the door and down the street, which says something about their deliciously consistent food. Their spice levels range from southern (no heat) to shut the cluck up (burn notice), so they can accommodate all spice tolerances. Order tenders, wings or a half bird, and enjoy the greasy, spicy comfort food of the Tennessee south.
11. Enjoy an Evening of Classical Music with the Nashville Symphony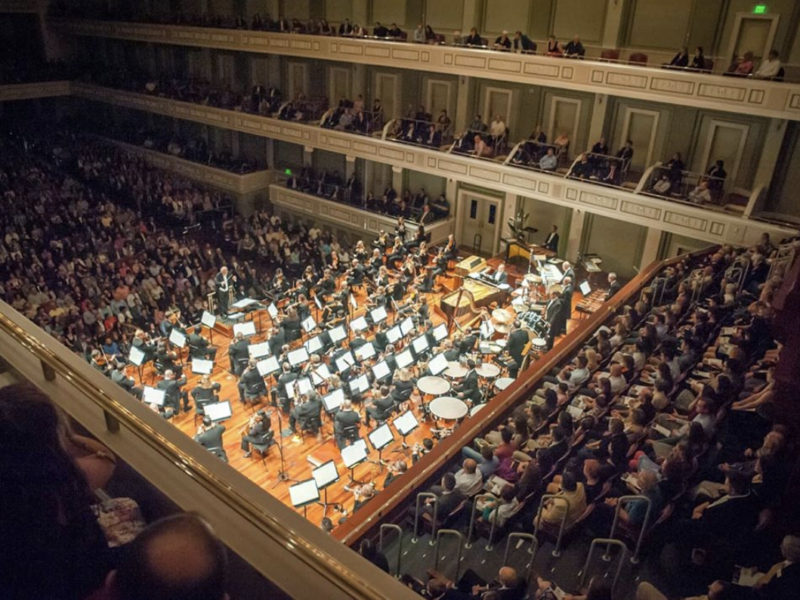 While people may not consider classical music their cup of tea, listening to the melodious notes long enough will be a game changer, especially at the Nashville Symphony. Experience a special evening listening to the symphony, where students can also get discounted tickets. "I think it [ticket prices] comes out to like $10 per person, which is really cheap, and you get to enjoy the music. And the hall is beautiful," Vanderbilt University sophomore Ester Teper said. Getting to dress up for a fancy night out and seeing the beautiful, all-around seating around the wooden stage makes an unforgettable cultural experience. Whether you sit high in the balcony or in the orchestra view behind the stage, spend a fancy evening listening to beautiful music throughout the hall.
12. Mural Hop through the Gulch, Hillsboro Village and 12 South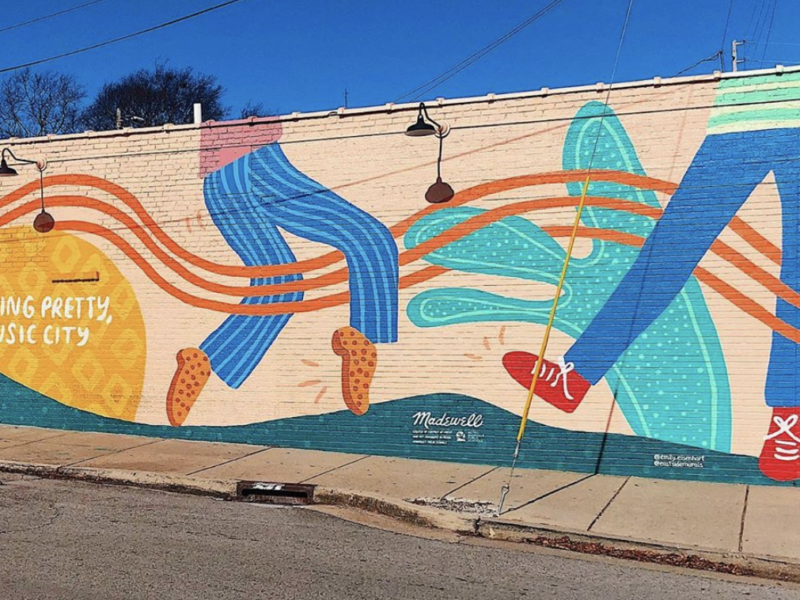 Nashville does everything it can to support its artists, which you can see through the numerous public displays boasted all around town. The colorful city welcomes creativity everywhere it can which is evident in many of the neighborhoods where you'll find giant murals painted on the side of almost every building. Just last year, Taylor Swift commissioned a bright butterfly mural in honor of her song, ME!, although it wasn't a permanent fixture. "We have a lot of fun Nashville murals, and especially if you're visiting, it's nice to get a picture in front of one for your Instagram," Vanderbilt University graduate Rachel Nevett said. In the Gulch, an upscale neighborhood just south of downtown Nashville, you can look for the What Lifts You Wings by Kelsey Montague and the Acoustic Skyline mural by Allison Johnson.
In Hillsboro Village right outside of Vanderbilt University, you'll find the large, blue Dragon Mural by Adam Randolph and David Glick on the side of Posh Boutique. Take a walk and take in the magnificence of the famous red, white and blue I Believe in Nashville mural by Adrien Saporiti and the dancing feet on the Looking Pretty, Music City mural by Emily Eisenhart and Eastside Murals. This list only encompasses some of the many murals that keep popping up all over Nashville. Set out on a Nashville mural hunt and capture the perfect Instagram picture at these artsy locations.
13. Cheer on Nashville's Elite Hockey Team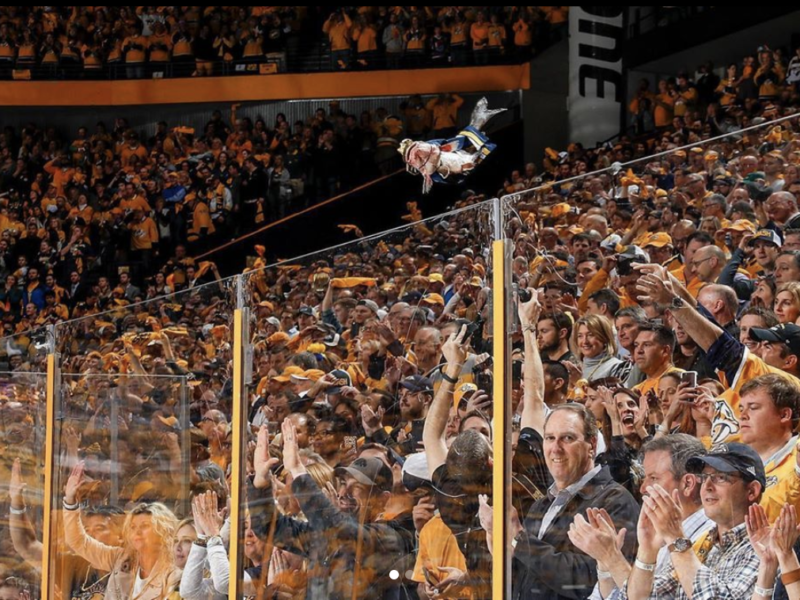 What city doesn't love their sports teams, and all the more their talented and brutal ice hockey teams? With fan traditions like having famous country artists sing the national anthem and throwing catfish onto the ice, Nashville Predators fans have a lot to get excited about. Students can receive discounted tickets and enjoy a night cheering on their favorite hockey team. Nashville fans never hesitate to get rowdy, and you'll feel the beloved Tennessee community at every game.
14. Fuel Up at Portland Brew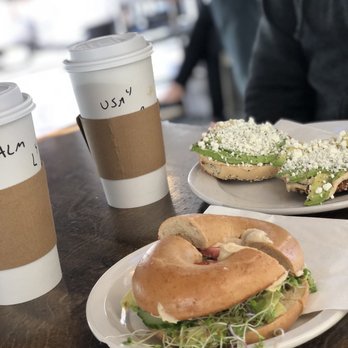 Whether you want to wake yourself up in the morning or fuel yourself up in the afternoon, you'll never find yourself too far from a coffee shop in Nashville. The coffee culture thrives off of the music scene that doesn't shut down until the sun rises. Portland Brew, located in the 12 South neighborhood, brings a little bit of the famous Portland coffee to Nashville. "It's so good. I cannot recommend the Rainforest Glacier enough. It's like the best drink I've had in Nashville ever," Belmont University sophomore Farris Turner said. Portland Brew also has extensive breakfast and lunch menus, so you can "fuel up" on more than just coffee.
15. Enjoy a Nature Walk around Percy Priest Lake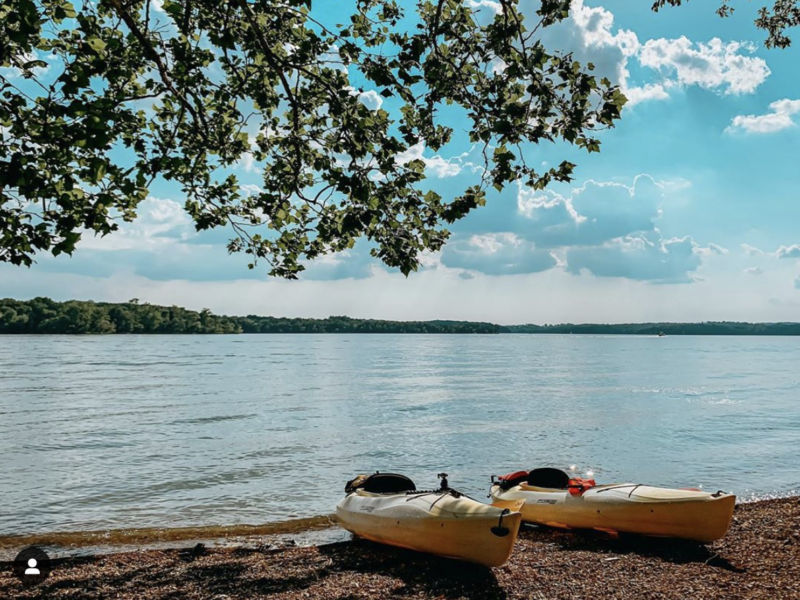 Nashville may be a city, but it has its pockets of green space that have worth beyond compare. Although located about 15 minutes from downtown Nashville, Percy Priest Lake offers numerous trails and gorgeous views for a hike. "It's a huge lake, so you're pretty much always guaranteed a private area," Belmont University senior Eva Caliendo said. Its location also acts as a suitable backdrop for country stars' music videos like Craig Morgan's "Redneck Yacht Club." Percy Priest Lake also allows cliff jumping and tubing in its waters, so get ready for the full and authentic lake experience.
16. Jam Out at the Live on the Green Music Festival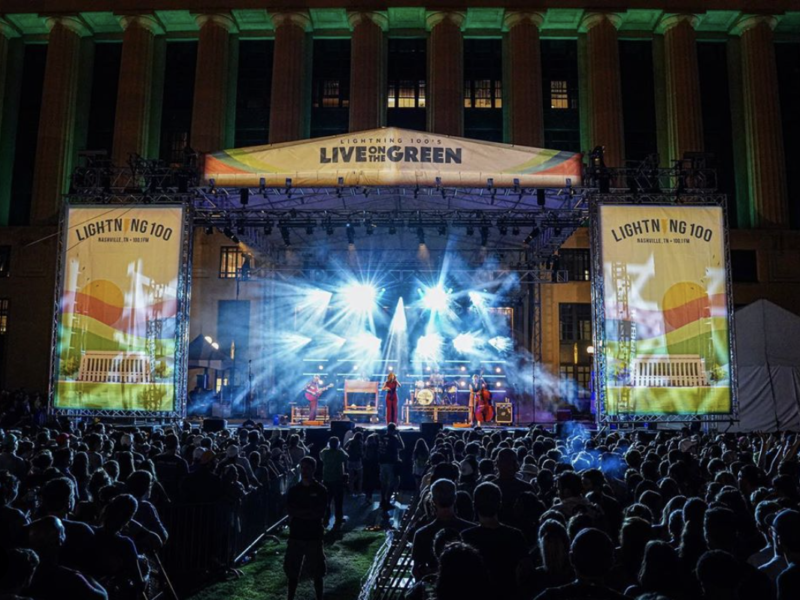 While music festivals grew in popularity with the rise of Coachella and Lollapalooza, high tickets prices usually force us to experience them through our friend's 15-second Instagram story instead of actually going. But just as Nashville proves itself as the better and more evolved city, so does its live concerts. The Live on the Green music festival held at Public Square Park is absolutely free. VIP tickets provide access to certain areas and food options, but general admission costs nothing — music to any broke college student's ears. "We have a huge lineup. Young the Giant performed there a few years ago, I remember. I saw them, and it was amazing," Vanderbilt University junior Amanda Nolan said. No need to worry about the cost at Live on the Green. Just come as you are, and enjoy the performances that make any music lover's dream come true.
17. Discover a New Way to Cook Chicken at The Flipside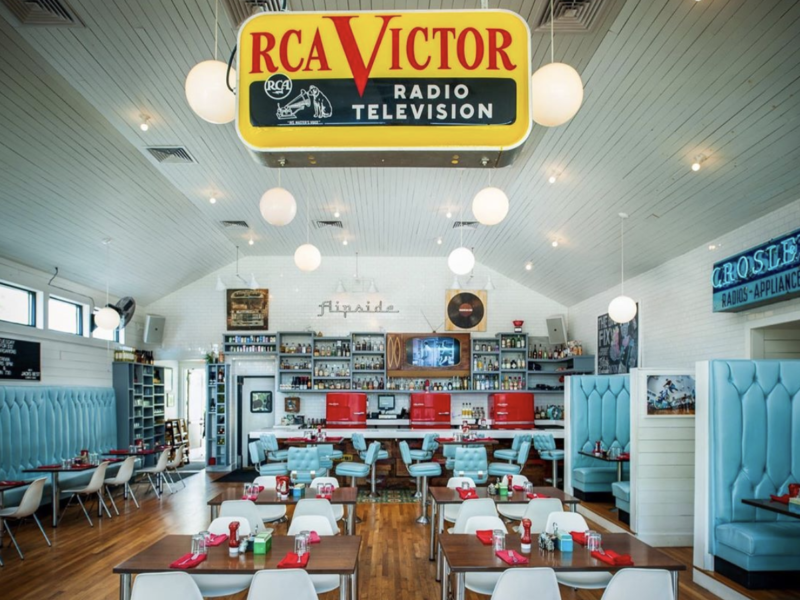 Get ready to step into a time machine because The Flipside will transport you right back to the 1950s. This diner incorporates the retro theme into every aspect of the restaurant, like their old-fashioned television display, bright red refrigerators and light blue bar chairs and booths. Not to mention its menu, which includes 22 different chicken dishes for people to choose from, such as the Pollo Ranchero chicken and the Phuket chicken. "It's a very cool vintage restaurant. The line is always out the door. Flipside is where I take anyone who's coming to visit me," Vanderbilt University senior Caroline Lee said. By the time you leave, you'll fall in love and want more of its retro theme and delicious chicken.
18. See a Show at the Ryman Auditorium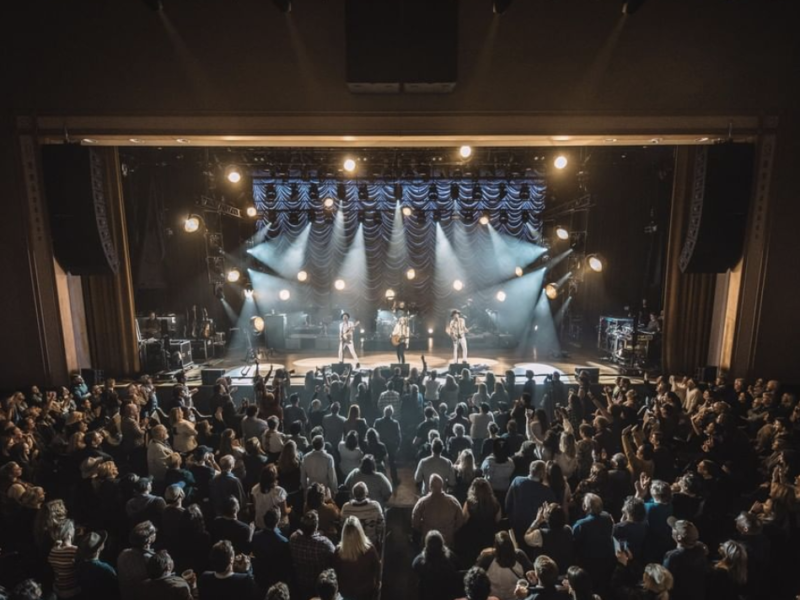 Known as a classic Nashville attraction, the Grand Ole Opry might just be the most famous country music stage in the world. The show moved to a new venue in 1974, but its previous home, Ryman Auditorium, remains standing. The Grand Ole Opry makes regular reappearances at the Ryman in the winter, but now the Ryman hosts other touring artists as well. "You get a lot of different types of shows all at this very classic concert venue. It makes the music like a religious experience to see Maggie Rogers running around the stage like we're at Woodstock [music festival]," Vanderbilt University senior Barton Christmas said. Its history and current stage talent would interest any country fan or any music fan for that matter.
19. Take in the Culture at the Frist Art Museum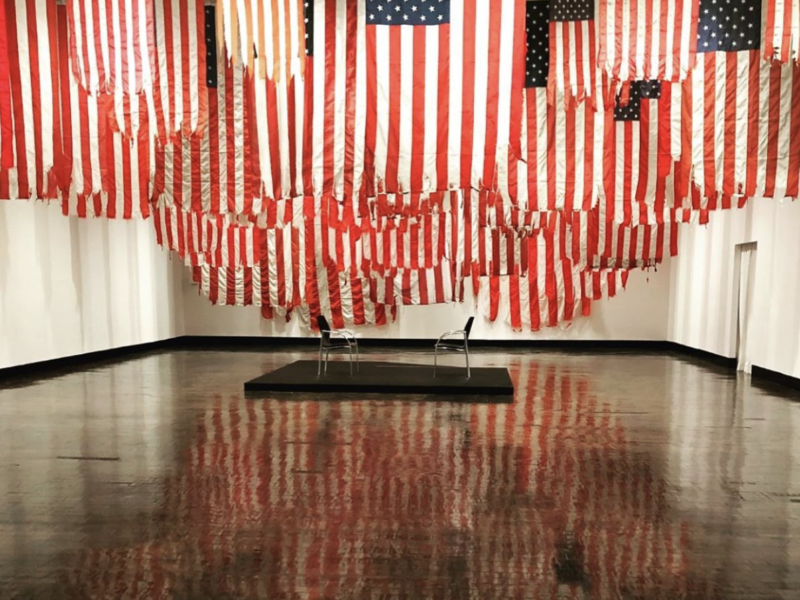 With the constant promotion of creativity and culture in Nashville, the Frist Art Museum only adds to the city's beauty. The museum hopes to spark inspiration and learning through art. Some of their current exhibitions include Jitish Kallat's Return to Sender, a display of letters and files from the perspective of extraterrestrials and Adolf Hitler, and Mel Ziegler's Flag Exchange, a collection flags from each American state that symbolize the survival of turmoil and trauma. The Frist also has an area for kids to create art, which can still entertain college students who basically identify as "kids at heart." Overall, Frist offers something for all ages to learn about art and inspire beauty.
20. Sip a Coffee and Play Board Games at Game Point Cafe at Bongo East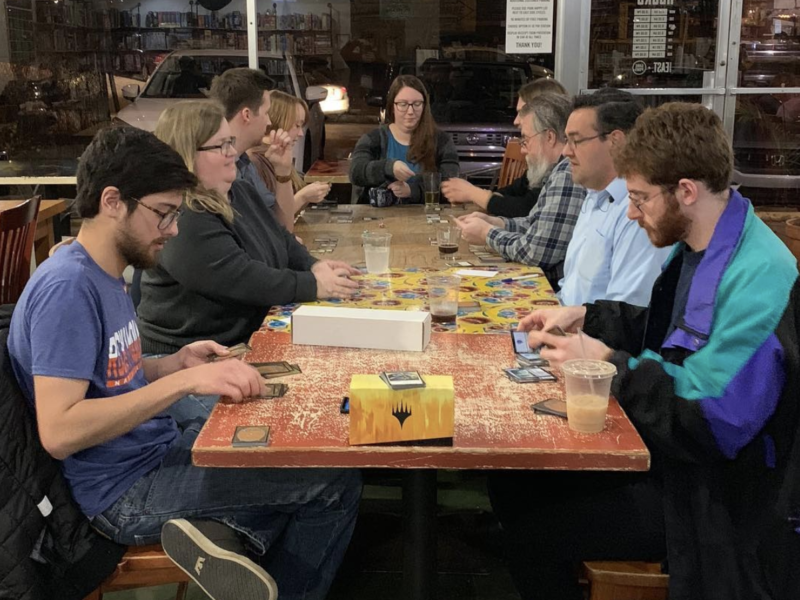 In the mood for an afternoon of strategizing and coffee drinking? Game Point Cafe at Bongo East serves more than just a good cup of coffee or an overpriced avocado toast. "It's a board game-themed cafe, so they have like hundreds of board games. And you can go, and play any games that you want," Vanderbilt University sophomore Hannah Mikita said. Try out some classics like Uno, Candyland and Risk, or explore some more obscure games like Sticky Chameleons, Decrypto and Suspicion. The cafe even has game coaches that can teach rules and settle disputes. So if arguing over who really deserves the Boardwalk property in Monopoly sounds like your cup of tea, Bongo East can still tend to all your needs. Although its location is a little farther from the student hubs, students still make the journey just to satisfy their love of playing games.
21. Enjoy a Show at Exit/In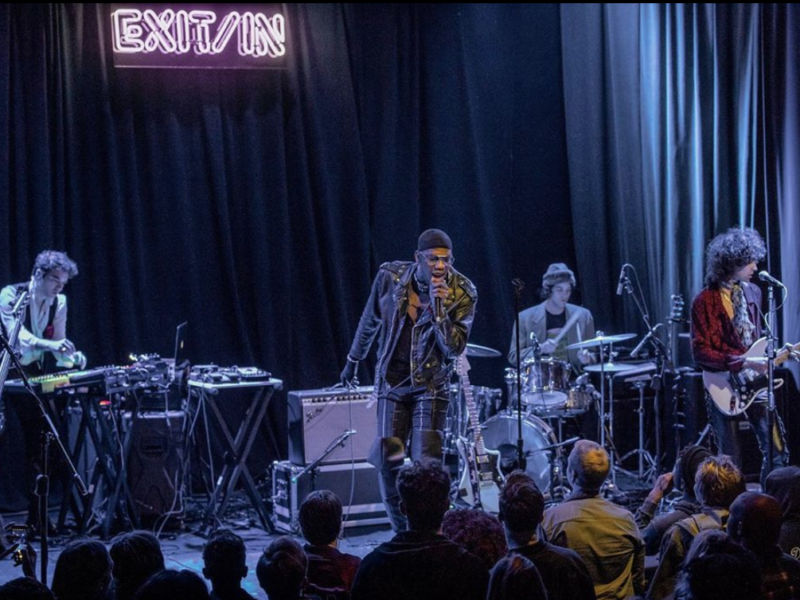 Ever wanted to experience that crowded concert aesthetic filled with clouds of stage smoke and neon lights? If you'd like a more intimate concert experience, then you'll enjoy the ambiance of Exit/In. Located right near Vanderbilt University, college students favor this smaller concert venue for its convenient location, small concert vibe and local artist lineup. "I like to go there because it's a smaller venue, and they'll bring in artists that don't normally get to go to bigger venues. And they're cheaper, and you get to see a lot more artists who are homegrown, so it's really cool to see people that I knew from middle school or high school," Tennessee Tech University junior Mickey Bixenman said. Since you can't see artists perform at the bars just yet, Exit/In provides you with that type of experience and nightlife that only gets better as you get older.