Nestled between mountains and the ocean, Santa Barbara dazzles all who come its way. People call it the American Riviera for multiple reasons: the mild climate, miles of beautiful coastline and laid-back vibe. Don't let the city intimidate you, though. With so many sites to explore, whatever you do in Santa Barbara will leave you satisfied. However, we can help you find a place to start your tour of this beautiful city. Although the city seems to cater to those who can legally drink with all of its wineries and bars, those under 21 can also find a plethora of things to do in Santa Barbara. Below lies a compilation of 21 things to check out in Santa Barbara for those under 21.
If you don't know where to start your exploration, read on!
1. The Funk Zone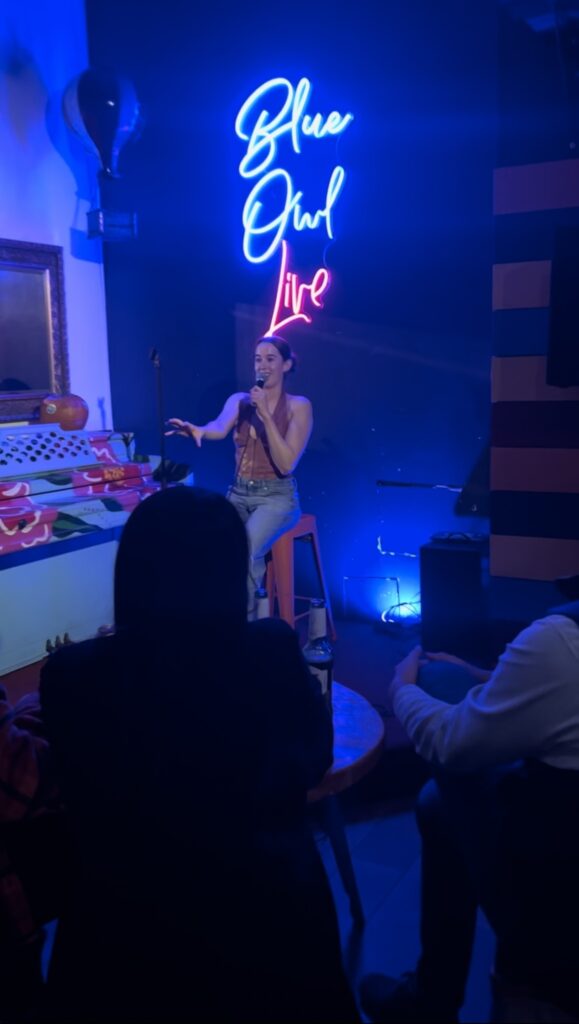 Located between the ocean and the heart of State Street, the Funk Zone district contains countless restaurants, cafes and shops to explore! Although the amount of wine-based events and businesses in this area may deter those under 21 from stopping by, the Funk Zone offers things to do for people of all ages. Start your journey off with a cup of coffee from one of the many cafes, then make your way to some art studios and finish your time off with a meal from one of the fabulous restaurants. Because of the amount of nice restaurants that include wine, the Funk Zone serves as the perfect district to bring your parents and show them that, yes, they raised a kid with taste. Check out the Funk Zone to appreciate some of the coolest businesses in Santa Barbara!
2. The Andersen's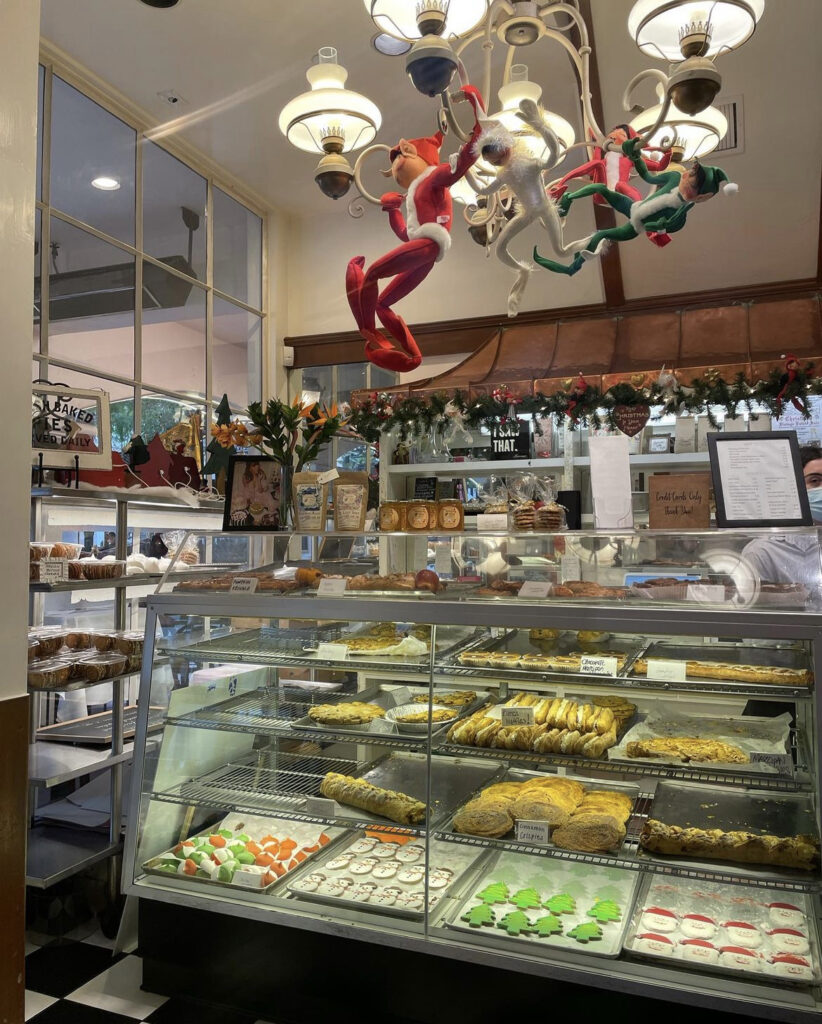 Stop by Andersen's for a quick cup of coffee and some delicious pastries! This small Danish cafe serves a wide variety of food and drinks for a light meal. Their outdoor seating area right on State Street serves as a perfect place for people-watching. During the holiday season, Andersen's goes all out with decorations. Visit for Santa Barbara's complete winter wonderland experience!
3. Rent a Beach Buggy
Want to explore Santa Barbara in a fun and unique way? Love driving? You need to tour Santa Barbara with beach buggies! Without windows, these little carts allow for viewing all of Santa Barbara's beauty. You may feel a bit silly riding around in them, but you can't beat the feeling of driving in a convertible with the salty sea air surrounding you!
4. Santa Barbara Botanic Garden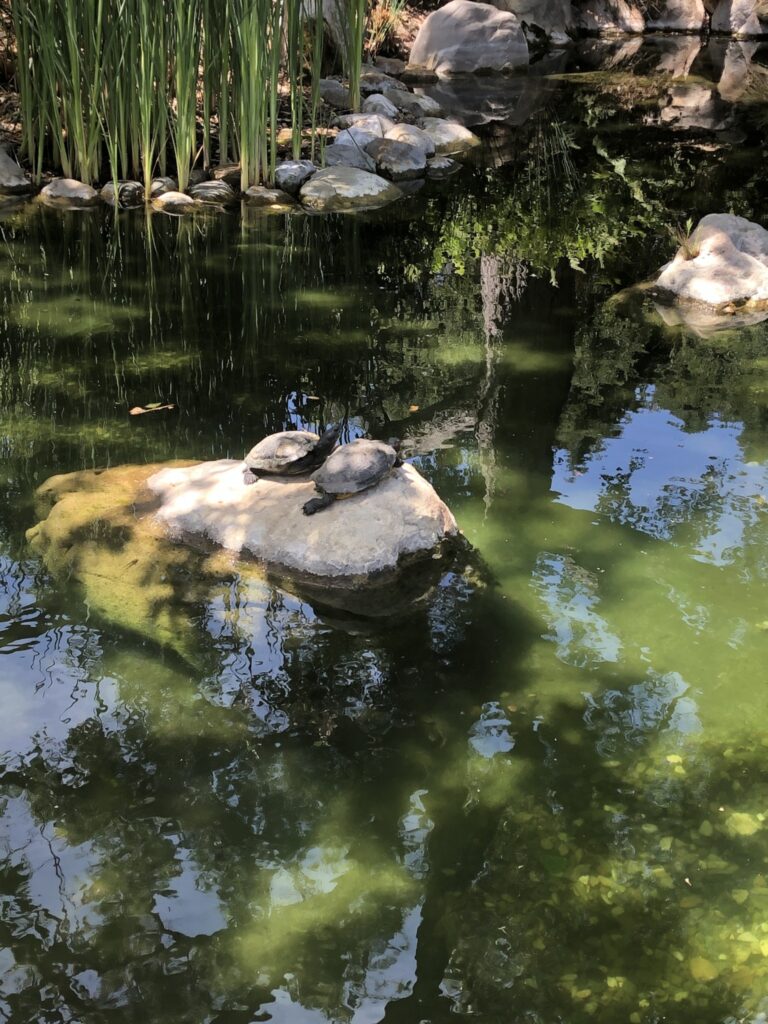 As you will learn in this thread, Santa Barbara hosts a plethora of natural beauties. Many of these live in the Santa Barbara Botanic Garden. Home to 11 different ecosystems, the Santa Barbara Botanic Garden dedicates itself to the care of native Californian plants. You can really see the diversity of California's flora on full display. Perfect for visiting with parents or older relatives, the Santa Barbara Botanic Garden serves as a great way to reconnect with California's wildlife.
5. Santa Barbara Bowl
The Santa Barbara Bowl acts as Santa Barbara's premium concert venue. The Bowl hosts a number of shows in the spring, summer and fall from artists big and small. From comedy to country to pop, everyone can find something they like. Although not as big as some venues in Los Angeles, the Santa Barbara Bowl creates a much more intimate atmosphere for visitors. This past year, they hosted Olivia Rodrigo, Jack Johnson, Lorde and the Smashing Pumpkins. Not only do they put on awesome events, they commit to keeping the environment clean and getting as close to carbon neutral as possible!
6. Santa Barbara Museum of Art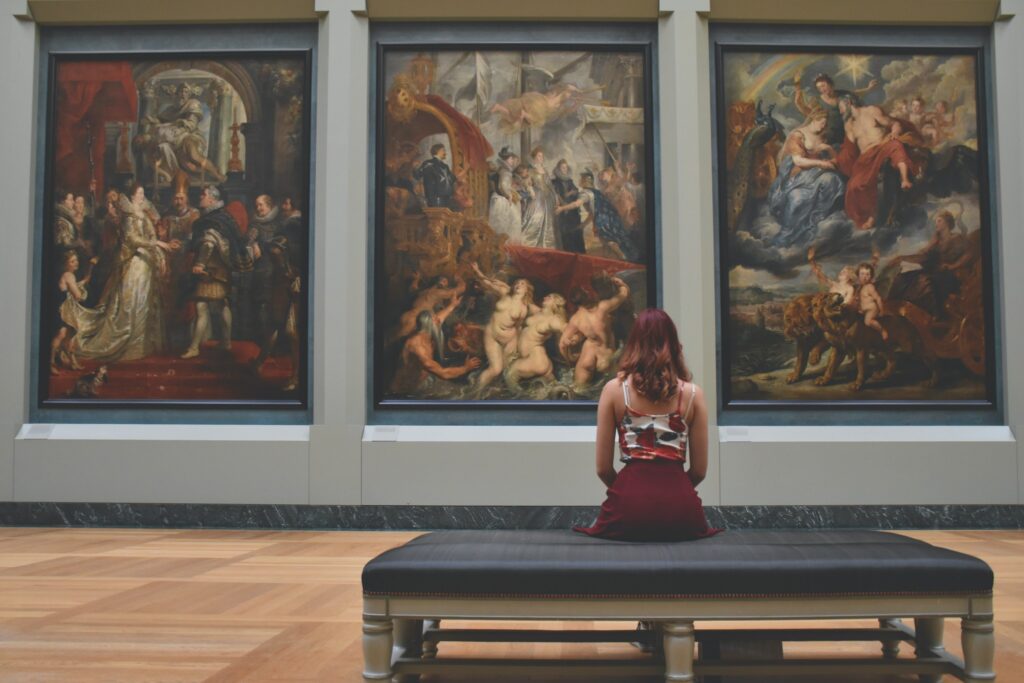 Do you consider yourself a connoisseur of fine art? Enjoy the ambiance of a museum? Want to see pieces of art from around the world? Then you must check out the Santa Barbara Museum of Art. For its small size, it packs quite a punch. Currently, visitors can see the museums ongoing collections of East Asian, European and American art or check out their special exhibitions, which feature photographs capturing stillness and collages by Marshall Brown. It highlights art of all different backgrounds and media, making it a perfect stop during your time in Santa Barbara!
7. Surf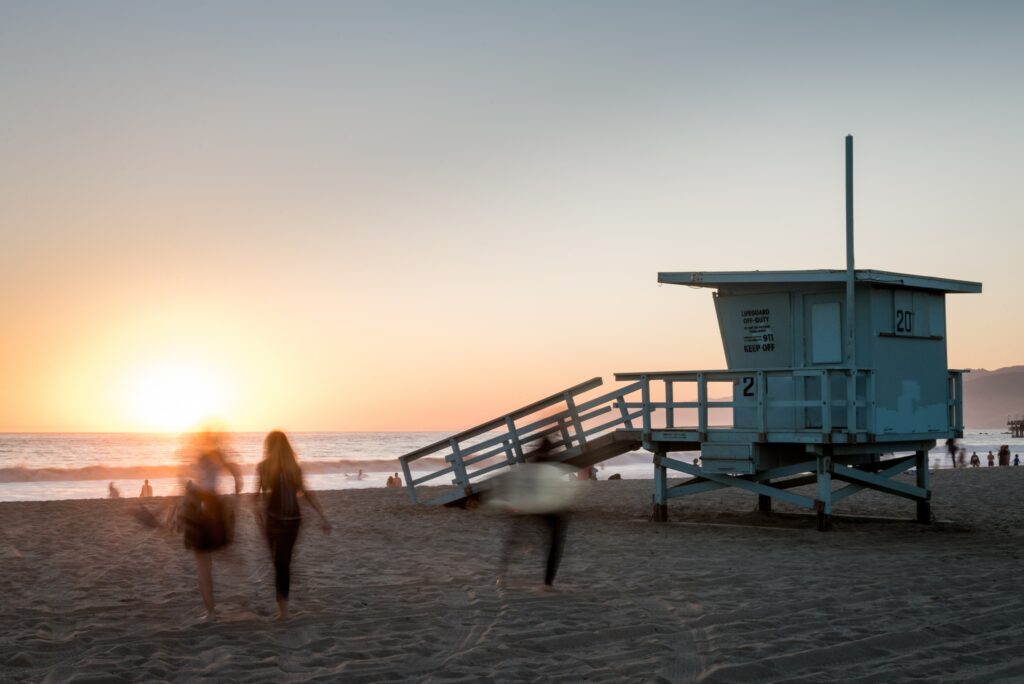 Known for its great beaches and laid-back vibes, Santa Barbara hosts some of the best surfing beaches. Experienced surfers should check out world-renowned Rincon Point. Surfers also love Campus Point at the edge of UCSB's campus. Campus Point displays its own surf cam so surfers know the conditions of the waves before they get out there. On the other hand, if you want to learn more about surfing and take a lesson, Santa Barbara hosts multiple surf schools and lessons. Load your boards in your car and head on down!
8. Santa Barbara Zoo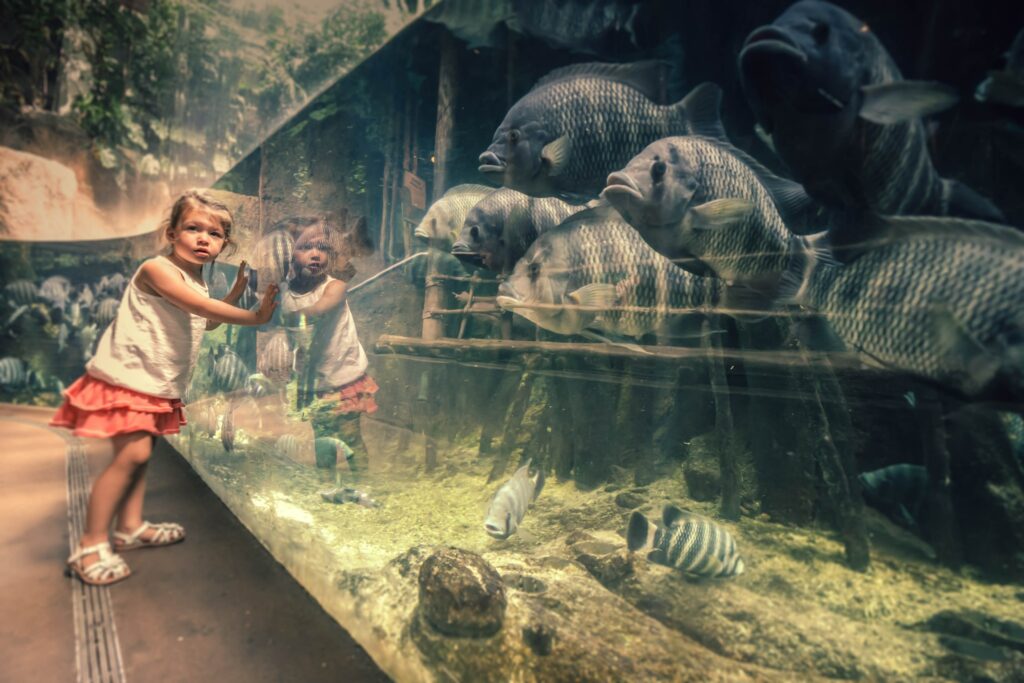 If traveling with an animal lover, you can't skip stopping by the Santa Barbara Zoo. They host a wide variety of animals, which you can see in a visit any time of year. However, if you feel like doing something a bit more special, you can check out their seasonal events. This year, the zoo will host "ZooLights," an event in which tens of thousands of LED lights illuminate the entire zoo. You can also check out their website to learn a bit more about the animals before or after your visit!
9. Downtown Santa Barbara Farmers Market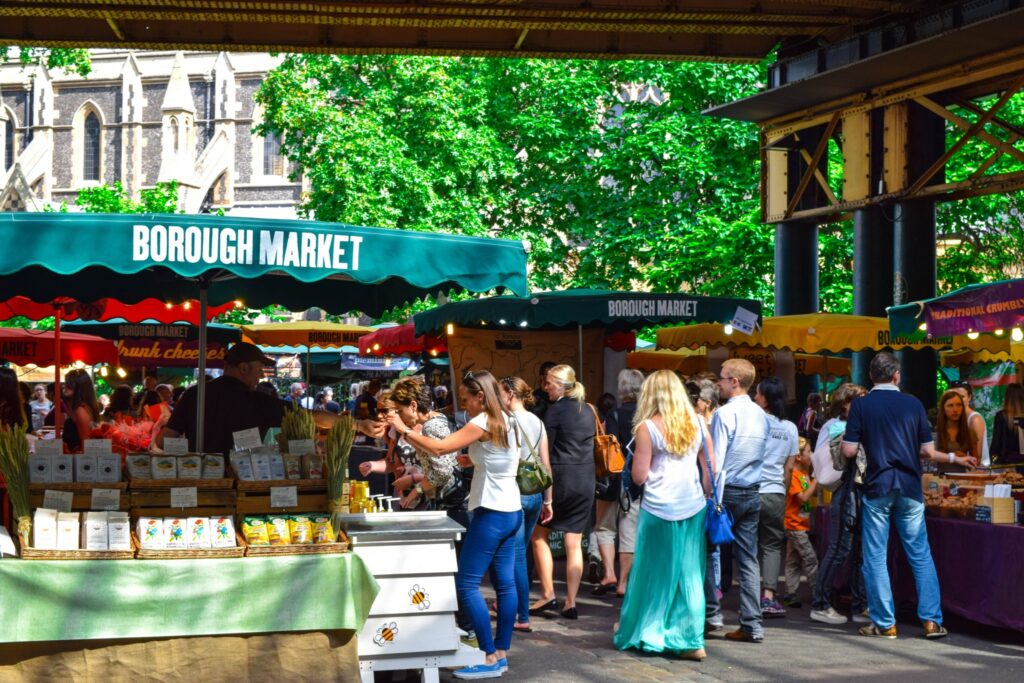 Delicious produce, unique products, local vendors—all common sights at the Santa Barbara Farmers Market. Multiple farmers markets take place every week in Santa Barbara, but the most expansive one occurs every Saturday morning in Downtown Santa Barbara. You can find both locals and visitors touring the stalls, using the farmers market as the perfect way to start the weekend. By going to local farmers markets, you can ensure that you not only get the best, most fresh produce but also support local farmers and small businesses. So grab your favorite tote and head on down to the farmers market!
10. Moxi Museum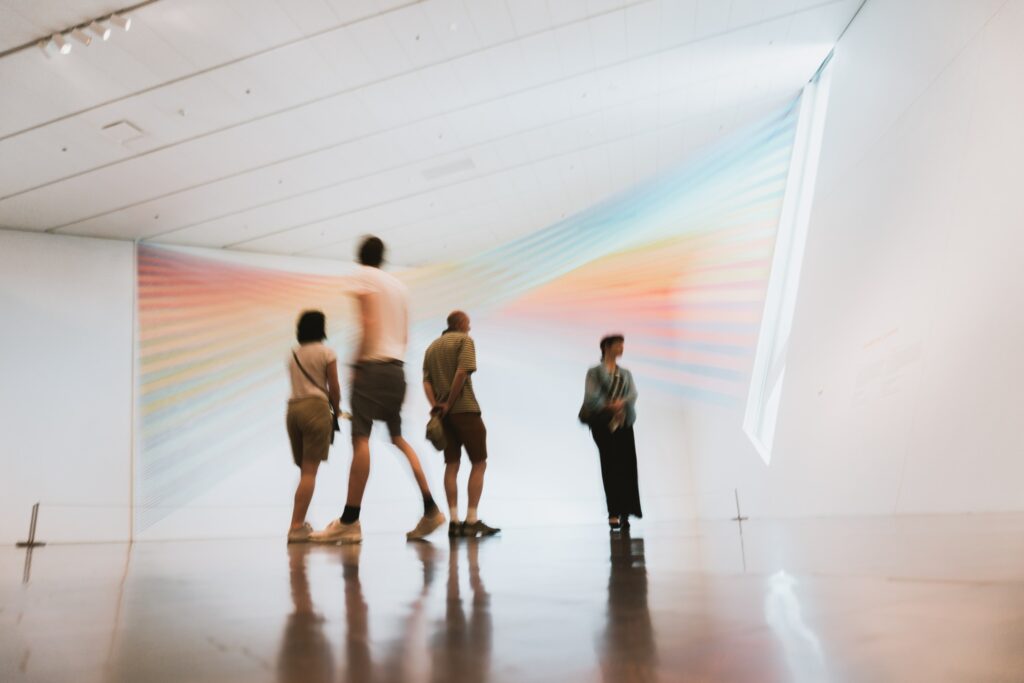 Full of interactive and interesting exhibits, the Moxi Museum serves as the perfect place to visit for curious minds of all ages! Located on State Street but still in close proximity to the beach, the museum can kickstart your downtown Santa Barbara exploration. Complete with three floors of interactive activities, all members of your party will find something that interests them at the Moxi. They display rotating exhibitions and activities, ensuring that they present the newest innovations and experiences. Check out the Moxi Museum to satisfy your craving for knowledge in Santa Barbara!
11. Gaviota Wind Tunnels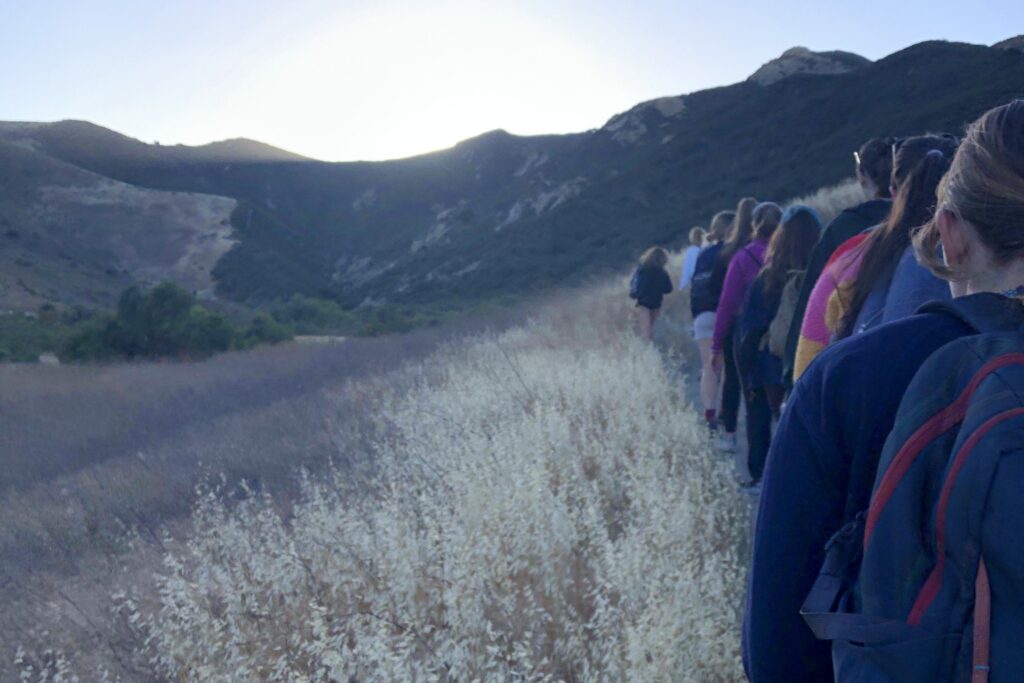 Although many places on this list focus on the urban aspects of Santa Barbara, one can't ignore the stunning natural beauty of the area. Lodged between the Santa Ynez Mountains and the Pacific Ocean, anyone can find something to appreciate about Santa Barbara! Nature lovers delight in the sheer number of options Santa Barbara offers. A short drive up the 101 takes you to one of my favorite hikes in the area: the Gaviota Wind Caves. Pack a lunch and head on up for the perfect day hike!
"I did this hike with a group of friends and knew that I had to go again when my family came down to visit," said UCSB second-year Isabella Rae. "The hike is perfect for people who don't hike too much and the view at the end is unbeatable!"
The hike doesn't take too much time, about an hour and a half. The entire loop there and back only consists of two and a half miles, so nothing too crazy for novice adventurers. Although the hike inclines somewhat steeply at the beginning, the outcome makes it worthwhile. After reaching the peak of the hike, hikers will find themselves amidst a series of tunnels in the side of the mountain. They can take a seat in these tunnels and admire the stunning views of the ocean.
12. McConnell's Ice Cream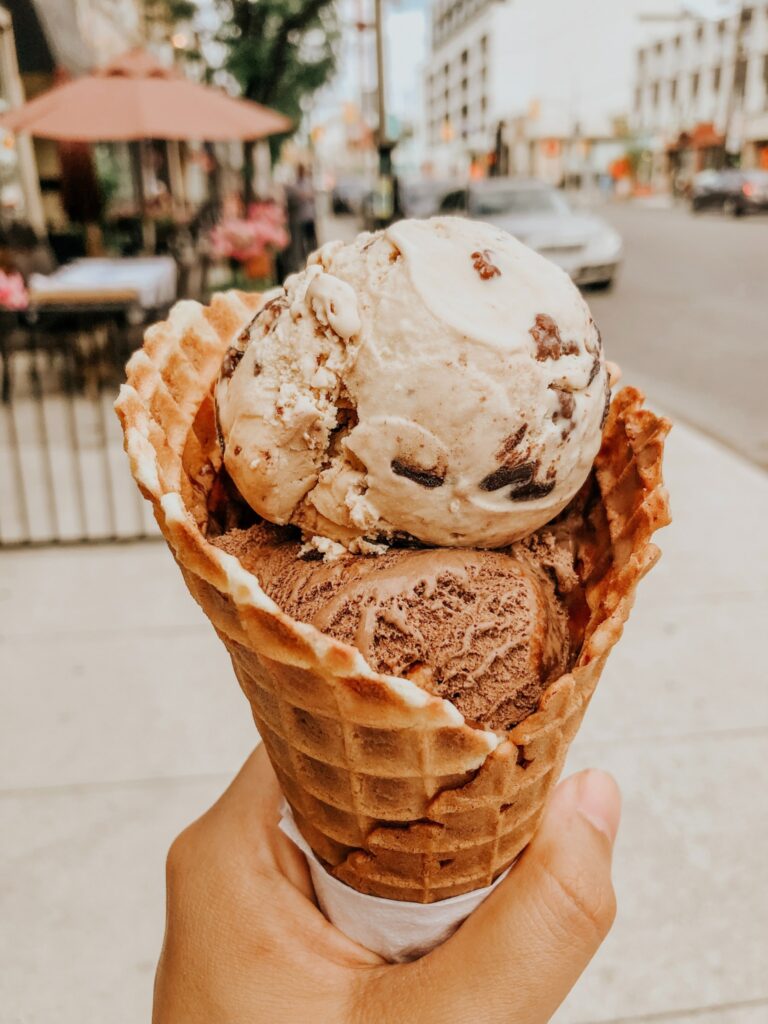 Love ice cream? Then you must check McConnell's off your Santa Barbara bucket list! Made with high quality ingredients and featuring fun seasonal flavors, McConnell's serves as Santa Barbara's premium ice cream company. Although going to a McConnell's storefront serves a more fun experience, you can also look for pints in your local grocery store. Stop by for a sweet treat on a warm Santa Barbara day or after a nice dinner. You never know what flavors they might display!
13. Vintage Shopping
Looking for souvenirs to give to friends and family? Check out one of Santa Barbara's vintage shops on State Street! You can find the most unique items for yourself or for others. Two of my favorite vintage stores include Punch Vintage, which hosts a curated but more expensive collection, and Antique Ally, where you can do some digging to find the perfect item. Shopping for antiques can help you buy the coolest pieces you can't find anywhere else.
14. Tour UCSB
UCSB's reputation for its beautiful location and laid-back campus rings true, which becomes evident when taking a campus tour. Touring campus gives visitors a taste of the UCSB lifestyle. Try to visit on a school day so you can see the campus in all its glory. Find a nice place to sit and watch the bikers fly by on their way to class. UCSB's campus serves an idyllic little nook away from the bustle of neighboring Isla Vista and downtown Santa Barbara. Sit back and enjoy the good energy!
15. Get Burritos at Super Cuca's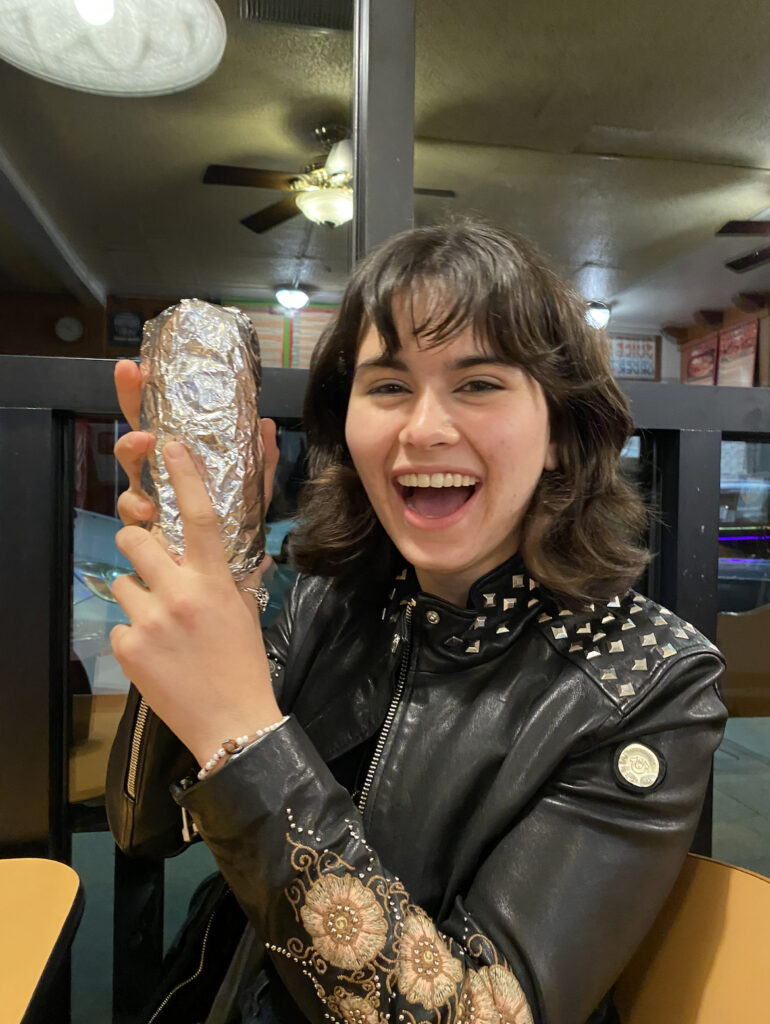 While at UCSB, swing by Isla Vista to grab a bite. Home to some of the best burritos in Southern California, students always argue about which burrito joint rules Isla Vista. Some say Free Birds, others say Lily's Taqueria, but the real ones know Super Cucas reigns. Not only do they serve the best burritos in IV, their agua frescas hit the spot every time and do a lot to help when eating the spicy salsas. Check out Super Cucas for the best burrito in town!
16. Shopping on State Street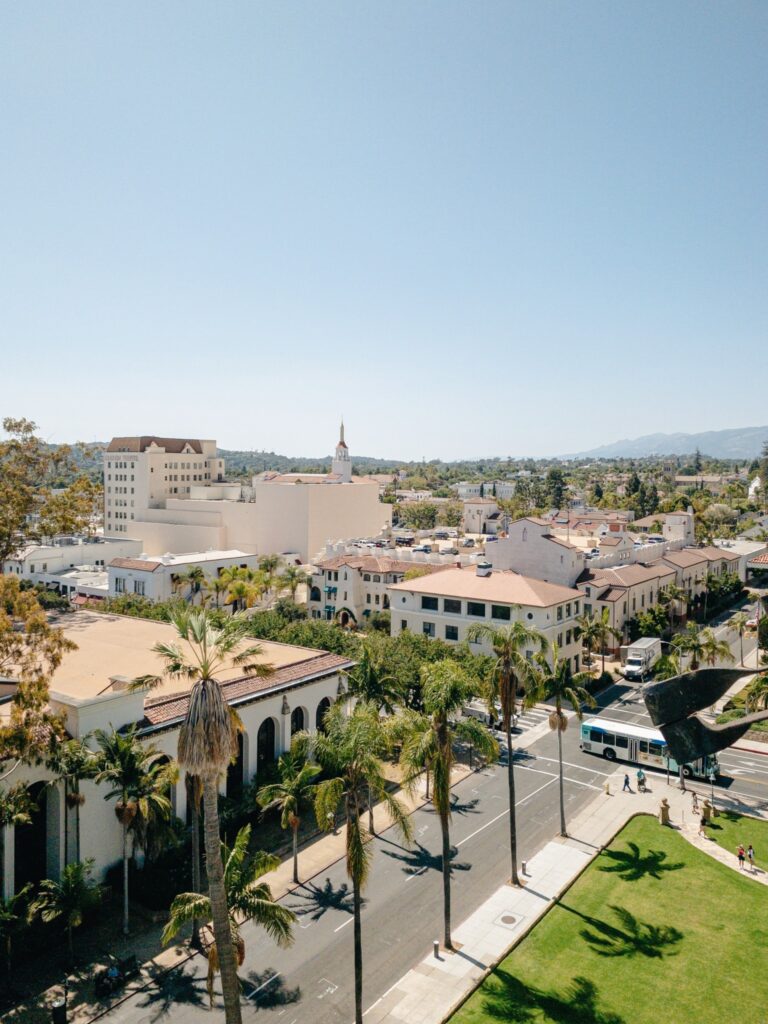 State Street serves as the main strip of Downtown Santa Barbara. Full of popular chains and small local businesses, you can always find something that fits your style on State Street. The seemingly endless variety makes it easy to lose track of time. The central location also allows for frequent stops to get food or coffee if your group wants. Spend the day window shopping, walking with friends and exploring the cafes and restaurants on State Street!
17. Dine at Zaytoon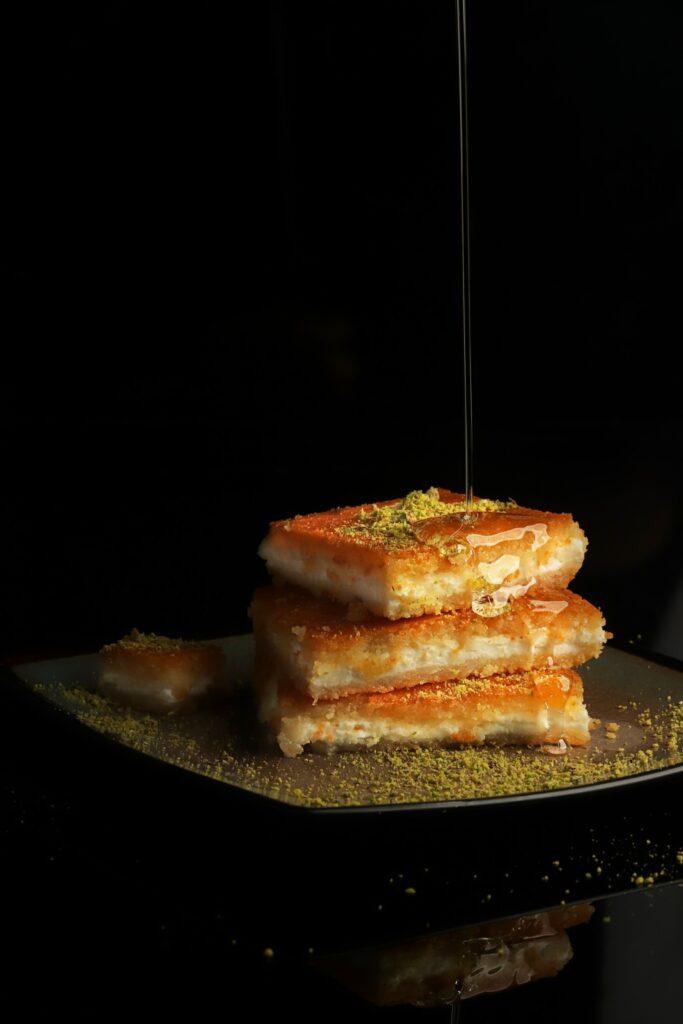 After exploring the sights of Santa Barbara, a nice dinner can perfectly end a long day. However, the sheer number of options in the Downtown area can overwhelm those who don't know the area. Enter Zaytoon. Zaytoon creates an unforgettable dining experience for all of its patrons. The Lebanese restaurant focuses on using high quality ingredients in their food. Although this comes from a place of slight bias, I think that many people don't give Lebanese food the credit it deserves. Check out Zaytoon to get a taste of Lebanon in the heart of Santa Barbara!
18. Get Coffee at Dart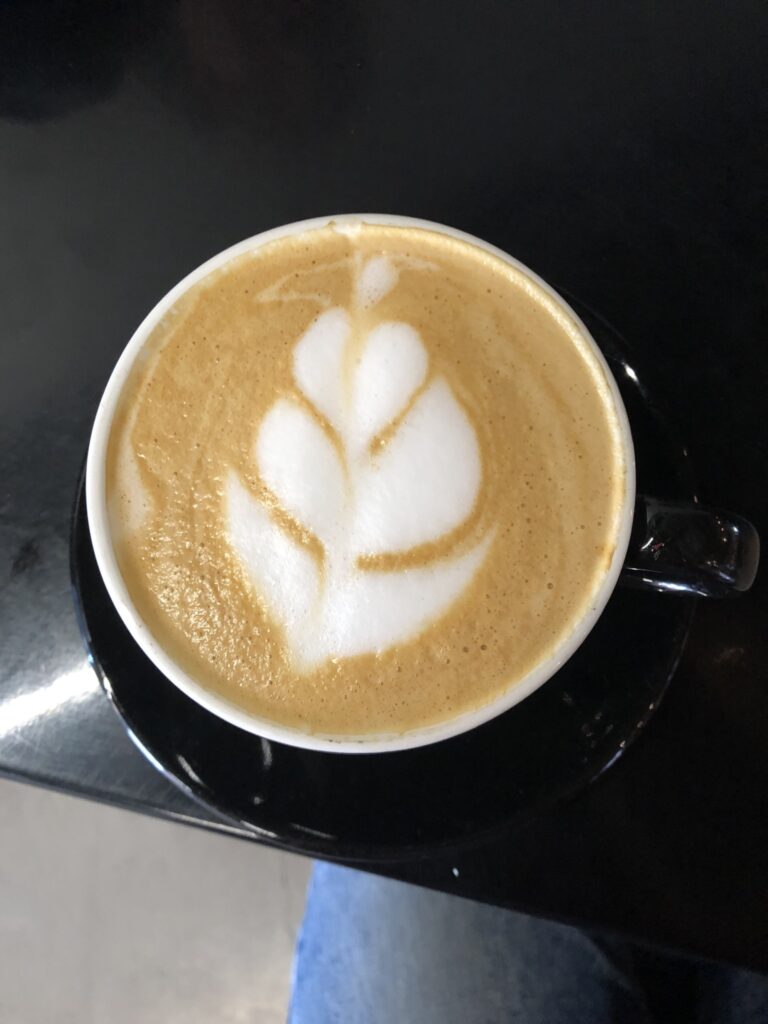 Need a quick caffeine break in your exploration of State Street? Stop by Dart Coffee! With its outdoor garden seating area, you can enjoy some natural ambiance while getting a quick cup of joe. Their menu will satisfy any sweet craving that comes your way. Its location in the Funk Zone allows visitors to stop by right at the beginning or end of their time in Downtown Santa Barbara.
19. Camp at El Capitan Canyon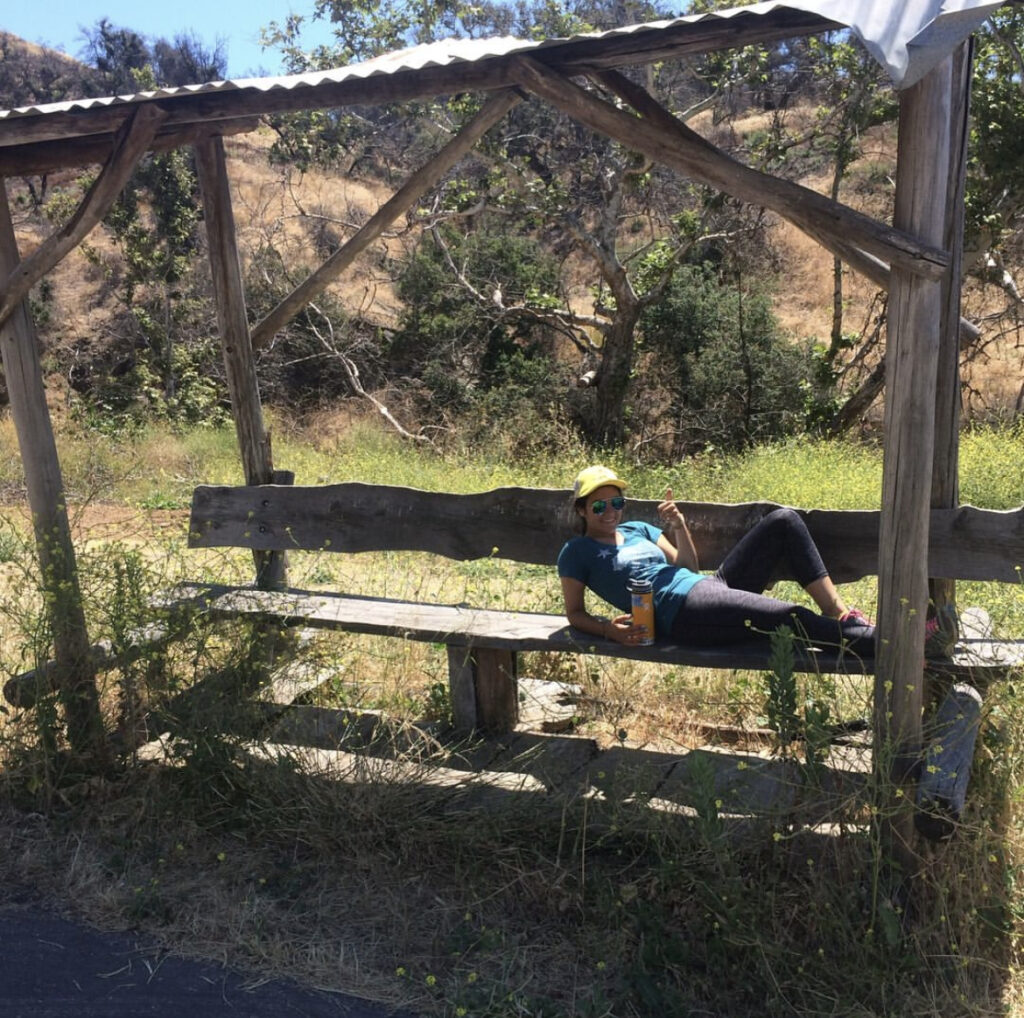 Love the outdoors? Craving the feeling of sleeping in a tent, but too afraid to actually do so? Ever wondered what a llama looks like up close? Check out glamping at El Capitan Canyon! It combines everything you love about camping while slightly elevating it for your enjoyment.
"El Capitan Canyon is one of my favorite places to camp," says Ventura County native and Santa Barbara frequenter Orkideh Sayari. "The glamping experience really allows you to disconnect while still relaxing in style."
Home to the cutest cedar cabins and luxury yurts, El Capitan Canyon accommodates everyone's needs. You can enjoy getting away from the craziness of life at home and do a bit of self-isolation with loved ones. However, El Capitan Canyon also hosts a lot of cool activities to explore if you want to get out of your cabin. From their little market and gift shop to the summer concert series, you can spend your time exploring the entire campground. Check out El Capitan Canyon for the camping experience of your life!
20. Santa Barbara Public Market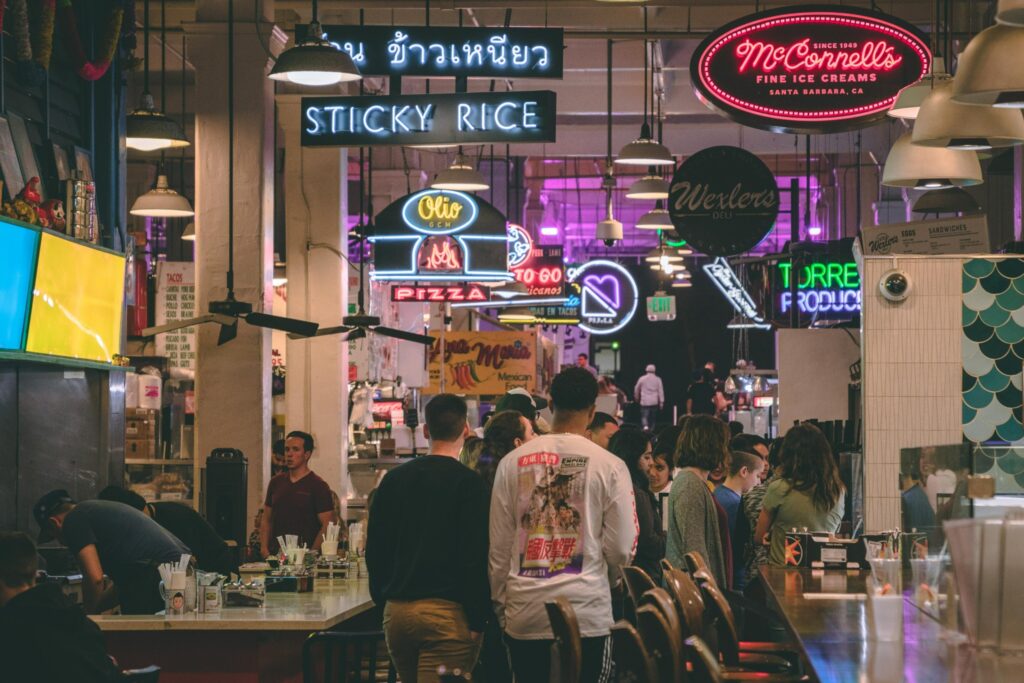 Traveling with a large group of people sometimes makes it hard to agree on a place to eat. Some want something light, while others want to check out some touristy restaurant to get a good Instagram picture, while others just want something quick before heading home. The solution: the Santa Barbara Public Market. If you ever visited Los Angeles's Grand Central Market, the Santa Barbara Public Market proves similar. The building serves as a cafeteria with multiple different restaurants inside.
"Whenever I come visit my cousin at UCSB, our family always makes a stop at the Santa Barbara Public Market," says frequent Santa Barbara visitor Pauline Zavalo. "Everyone is satisfied because of the amount of choices there are!"
From Mediterranean to Thai to Mexican, the Public Market meets everyone's food needs. The various restaurants offer differing types of service as well, from take-out to dine-in to delivery. Sit inside to appreciate the somewhat chaotic nature of the market or take your food outside to enjoy the Santa Barbara weather. You can also rest assured that your food comes from the highest quality ingredients sourced by local vendors, as the businesses at the Public Market value quality above all else. If stuck on where to eat in Santa Barbara, the Santa Barbara Public Market will cook up something in store for your entire party!
21. Cat Therapy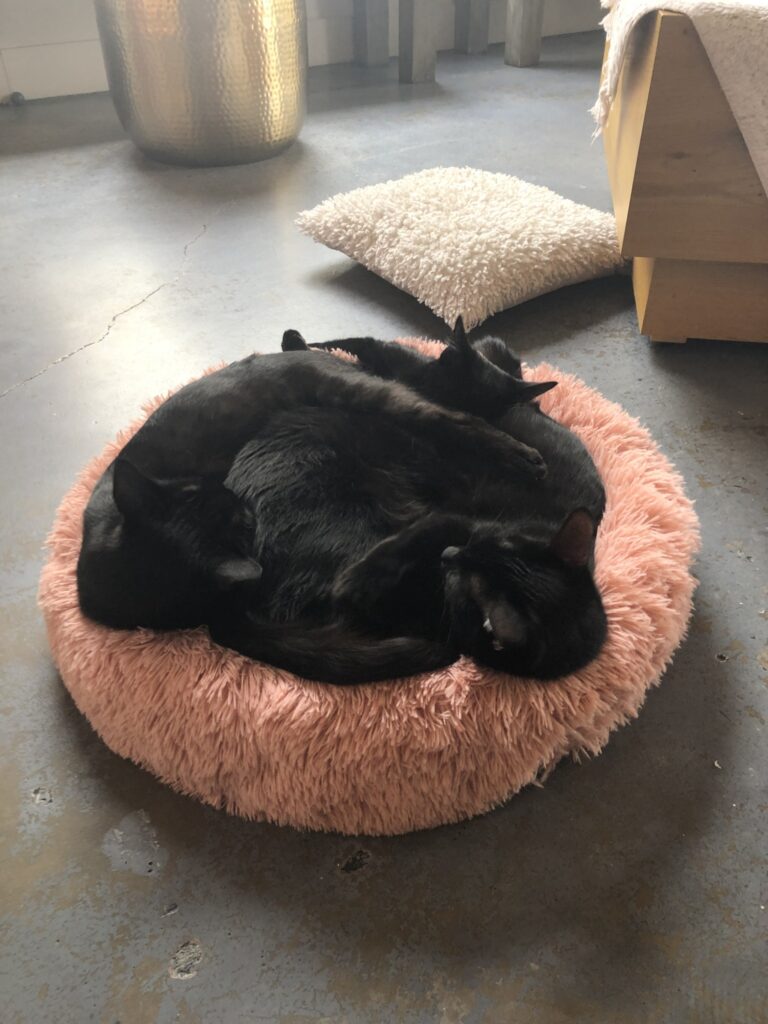 Another must-stop place for animal lovers, Cat Therapy allows visitors to spend some time with cats up for adoption. Located in an alcove off of State Street, a stop at Cat Therapy serves as the perfect way to take a break and relax in a really unique way. With such a wide range of feline demeanors, all patrons can find a cat whose personality matches their own. Cat Therapy actually serves as an adoption center, so even if you can't adopt a cat, going in and paying for a bit of time with them can greatly support their mission. Who knows, you may even find a future furry friend to adopt!
---