Ahhh, nothing beats the good ol' lone star state of Texas. Known for its delicious Texan barbeque, rodeos, accents and pride, this just scratches the surface of the diversity that Texas offers further in food, culture and entertainment. The city of Houston has become one of Texas's most diverse and not so hidden gems, existing a bounty of plentiful experiences for those unable to do the usual bar-hopping and getting down at the clubs. Looking to make the most of your time in one of Texas's most ethnically diverse cities?
Check out these 21 things to do in Houston that appeal to everyone, young and old.
1. "Take Me Out to the Ball Game" at Minute Maid Park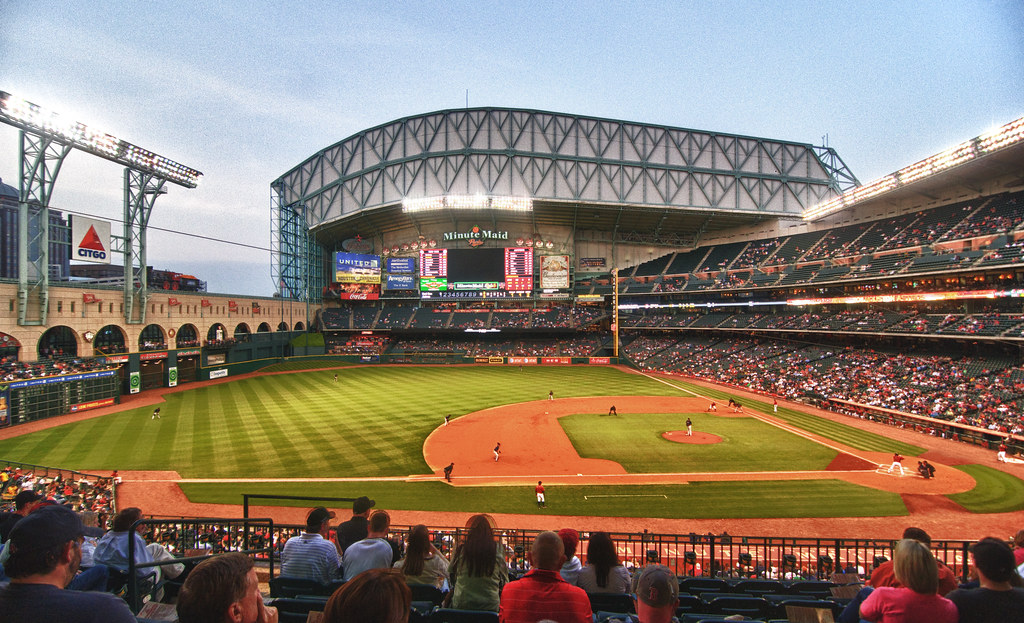 What better way to spend an evening than watching America's favorite pastime? Located in the heart of Downtown Houston, Minute Maid Park offers a giant and picturesque venue where you can do everything a typical American game of baseball entails. Eat hot dogs smothered in mustard and onions, yell after a snack vendor to sell you some ice cold lemonade, buy Astros merch and jerseys and sing along to the baseball cheers and songs with hundreds of other people watching the same game. "I like that it has a train that would flow throughout the stadium whenever a homerun was hit. After singing 'Take Me Out to the Ball Game,' we were able to sing 'Deep in the Heart of Texas' even louder and with more pride," Texas native Elalo Zapata said. Baseball games offer more than just watching nine men toss a tiny ball around, but also a culture of community and fun.
2. Take an exhilarating swim and relax at Six Flags Hurricane Harbor Splashtown
As a state that gets most things right, Texas's amusement parks definitely make the top of this list. Hurricane Harbor Splashtown features unique rides, giant pools, water slides and long lazy river routes flowing throughout the park. Ranked as one of the best Six Flags branches in America, spend your day lounging in the tubes, riding exhilarating water slides and rollercoasters and checking out the wide variety of pools. "I went with my family over the summer when I was a teenager at the time. There was stuff for me and my brother to do as well as things for my eight year old sisters. My favorite pool was the wave pool where continuous waves just keep coming your way," Cal State LA graduate Vanessa Perez said. Your day will never go dry or dull at an amusement park as enjoyable as this one.
3. Get your mind blown at the Space Center Houston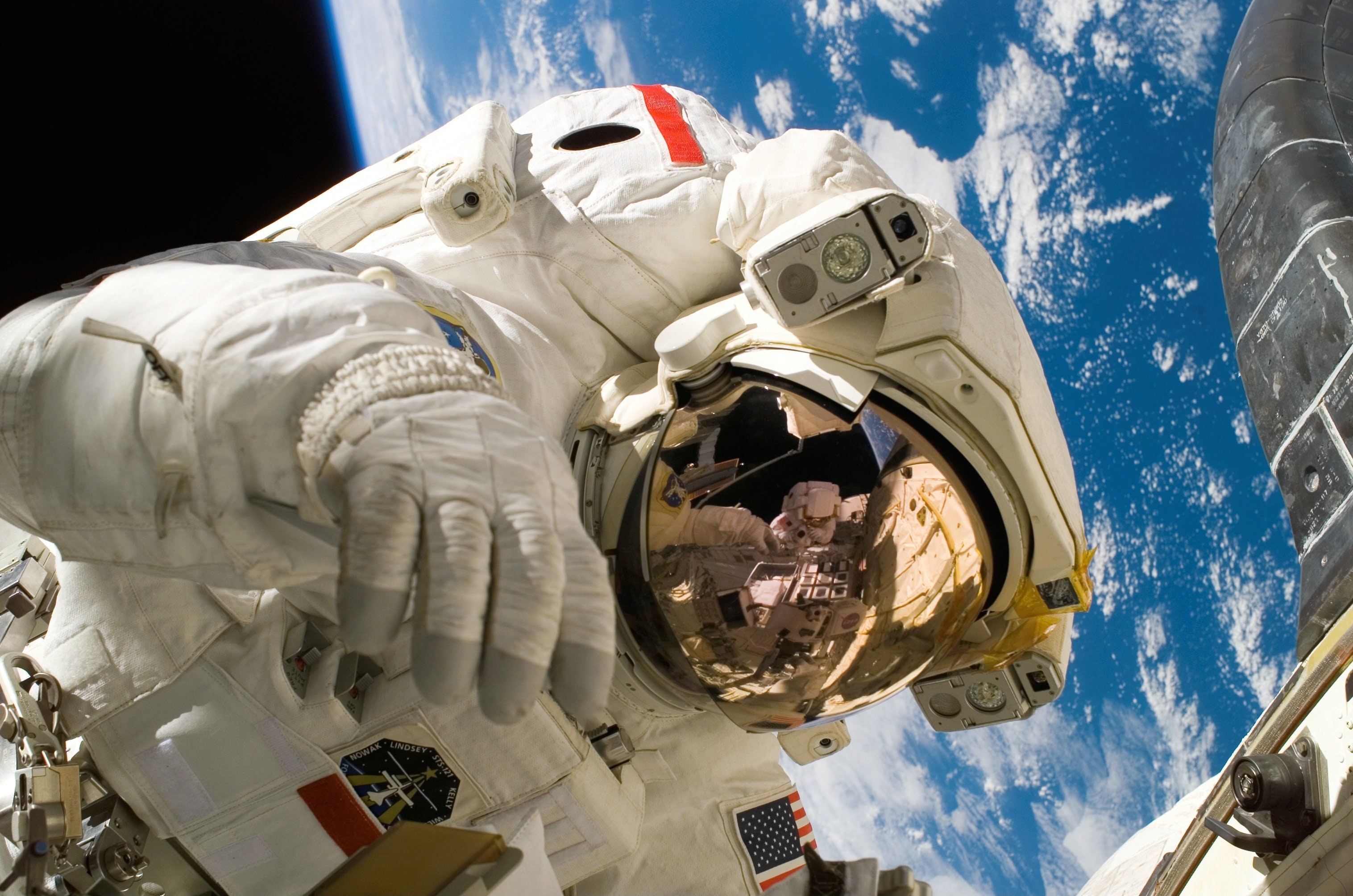 Houston, we have a problem. Well not really a problem, but just a really cool science and space exploration learning center that you don't want to miss out on. "I went a long time ago on a kiddie space camp, but I still remember it. It's a cool place to go as a family or even when you're older with your friends because there is so much to see and learn about. I especially remember being able to go inside of the spaceships", UT Austin graduate Richard Edwards said. One of Houston's top attractions for international visitors, Space Center Houston features diverse exhibits, the world's largest collection of moon rocks and lunar samples and a chance to go behind the scenes to tour real spacecraft.
4. Get a taste of all of Asia at Bellaire Chinatown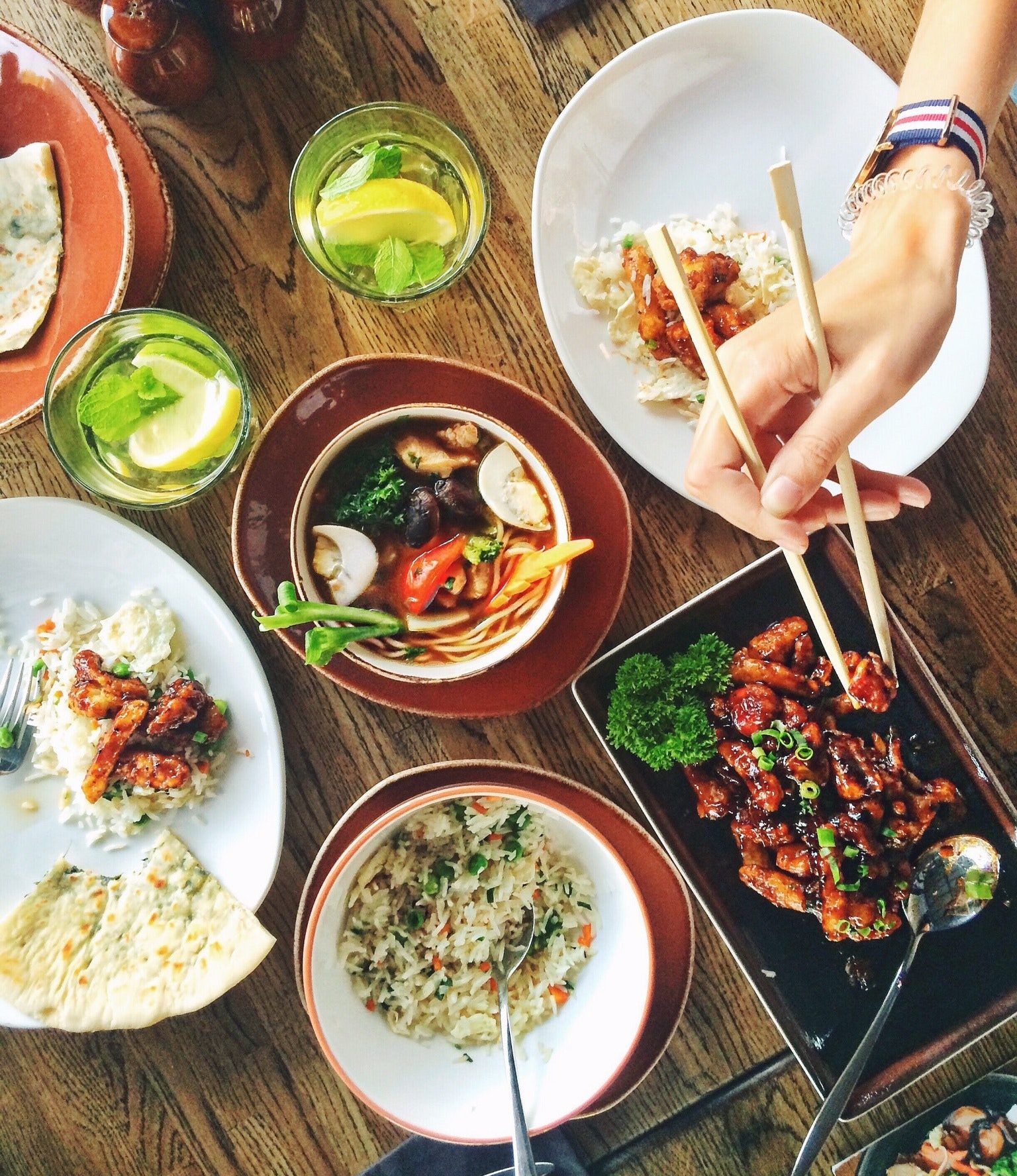 As one of the most ethnically diverse cities in Texas, Houston's Bellaire Chinatown offers amazing and authentic food and landmarks worth visiting. Whether looking for Vietnamese and Cajun fusion at Crawfish and Noodles, an authentic taste of China at Fung's Kitchen or Taiwanese dumplings at San Dong Noodle House, Houston's Chinatown does not limit itself to only Chinese food and culture. This Chinatown features food and culture ranging from Japan, Vietnam, Taiwan, Malaysia and many others. "When I first moved to Houston around 6 years ago, there wasn't much in Bellaire but now there are so many new and popular Asian restaurants to choose from," UCLA third year Heather Miau said. Spend your day sampling various cuisines, exploring Asia–town's bargain shopping district or going on Asian heritage tours.
5. Explore and get educated at the Houston Museum District
In the mood to spend the day intellectually analyzing an art piece from the Baroque Era, hear interesting stories from the Holocaust, AND maybe see a gorilla or two in their natural habitat? The Houston Museum District has your back. Unlike other major cities which either only have a small selection of museums to choose from or various museums scattered throughout the city, the Houston Museum District has 19 museums all in one area. "I think I've hit almost all the museums there. I've dragged my little sister to most of them and she always enjoys it despite the initial strong reluctance. Looking at the art in the art museums helps me understand different sources of inspiration, not just for my fun art, but my daily life, my dancing, my daily vibes," UT Austin third year Jason Rodriguez said. From the Houston Center for Photography, The Health Museum, The Holocaust Museum Houston, the Children's Museum of Houston, the Houston Zoo or Houston Museum of African American Culture, the district offers a wide variety of museums likely to spark the interest of all members of your family or friend group.
6. Enjoy the freaky, refined and cultural in Montrose Neighborhood
Looking for an edgy and aesthetically pleasing location to satisfy the young and angsty teenage soul living inside of you? The eccentric and lively neighborhood of Montrose offers everything from artsy galleries and theaters, award-winning restaurants and hole in the walls, impressively good coffee shops and odd thrift shops and boutiques. Montrose did not earn the title as one of the ten greatest neighborhoods in America for nothing. Come and unwrap this jewel of a city, in its bohemian flair and all.
7. Witness the beauty of abandoned reservoirs in Buffalo Bayou Park Cistern
When you booked a trip to Houston, visiting an abandoned underground drinking water reservoir probably didn't make the very top of your to-do list. After the Buffalo Bayou Park reservoir became decommissioned after officials discovered a leak, they recognized the architectural and historical importance of displaying such a cistern to the public. "I was able to experience an art installation in the cistern called 'Rain' by Magdalena Fernandez. Finding such a cool and quirky spot made me appreciate my hometown a lot more and has made for many memorable visits with friends," UCLA third year Sharon Wu said. The Cistern offers a unique and unusual experience exploring the depths of the cistern and appreciating the ever changing art installations in them.
8. Experience the fresh urban outdoors at Discovery Green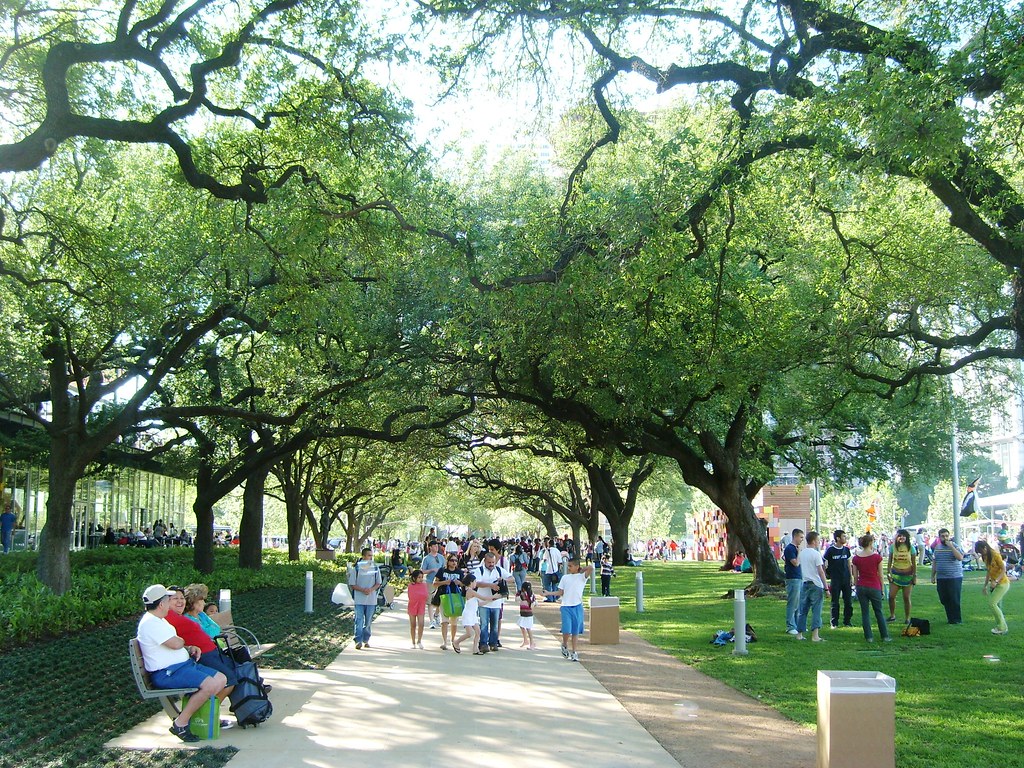 Looking for a patch of green amidst all of Houston's tall skyscrapers and technologically savvy vibe? Discovery Green features an 11.78-acre public urban park right in the middle of Downtown Houston that constantly bustles with activities and events. "During special occasions and holidays, there are ice-skating rinks, holiday activities and art installations. It's like a park with many things to do other than just exercising and playing," MIT fourth year Tossin Olabinjo said. Inside Discovery Green exists dining restaurants, picnic areas, reading rooms, theatrical stages, jogging trails, dog runs, playgrounds and even flea markets.
9. Enjoy a delicious food duo at Jupiter Pizza and Waffles Co.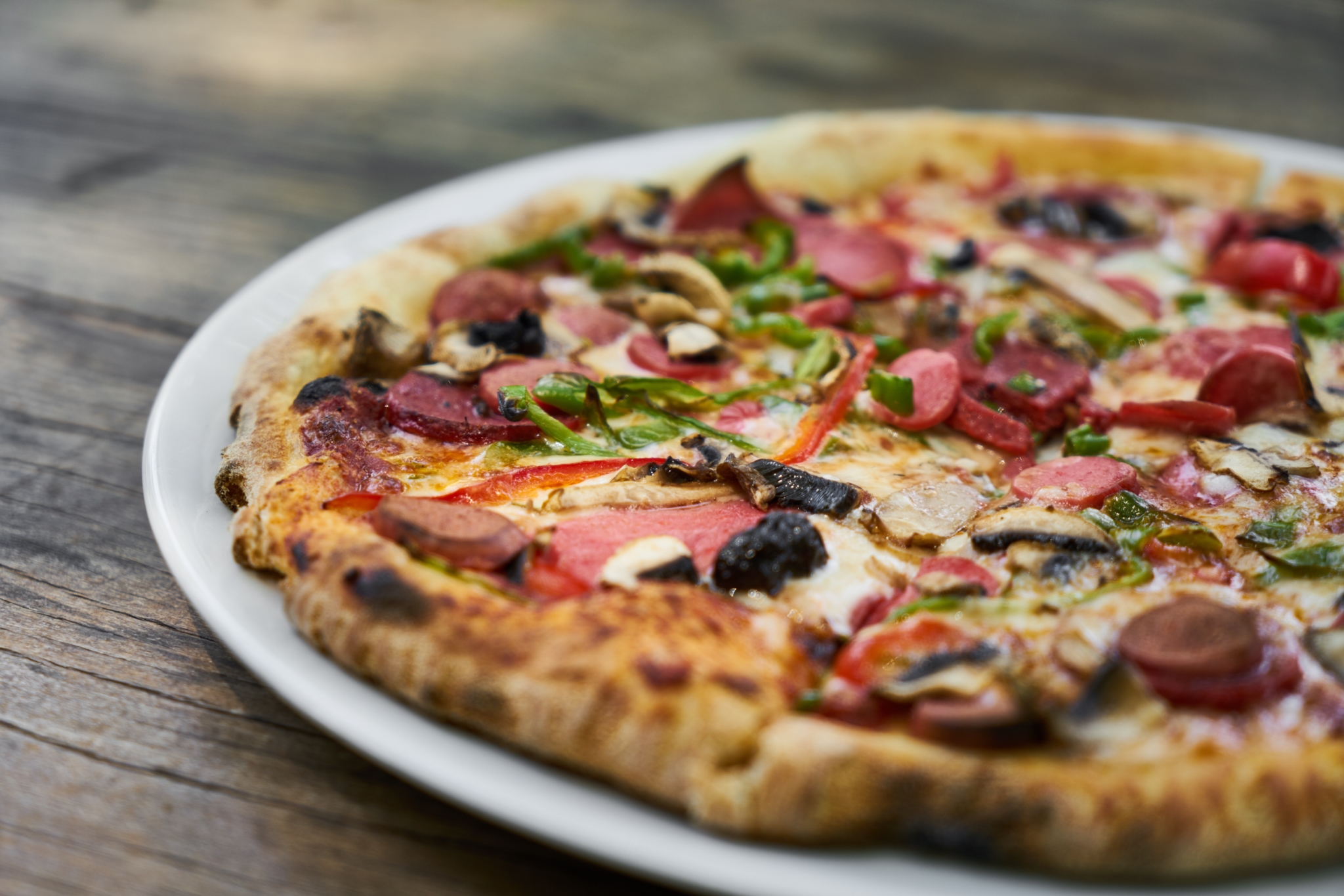 You know those food chains like California's In-N-Out and New York's Shake Shack that spark an unending war as each state argues which burger joint tastes better? Well, Jupiter's Pizza and Waffle Co. identifies as one of those chains, and for a good reason. It offers a family-friendly dining experience eating one of the oddest combinations ever: waffles and pizza. "The food is not only super good but also giant. For example, you'll get a giant fluffy waffle…and then chicken on top…and then an egg on top as well. It all just goes together super well and it's not that expensive either," UCLA third year Ibukun Olabinjo said. Located in the hearty town of Sugarland, a suburb in Houston, Jupiter's popularity rises from its genuinely delicious stone-oven pizza and Belgium waffles.
10. Engage in high tech entertainment and sports at Topgolf
https://www.youtube.com/watch?v=ykKjoWogAmI
Up for an evening of competitive sports and events paired with entertainment and delicious food? Spend your day at Topgolf challenging your friends and family to a fusion of technology and entertainment through golf. Even if don't consider yourself a good golfer, each ball contains a microchip that tracks your shots' accuracy and distance while awarding points at certain distances, a process bound to catch your attention. "It's like a 3-story driving range. It's my go to spot for a date with my girlfriend or if I just want to go have fun with coworkers," Texas native Mario Quintanilla said. The technological characteristics of Topgolf make it enjoyable for those who don't (or do) take golf very seriously and just looking for a hub to have a good time.
11. Feed your love of literature and crime at Murder By The Book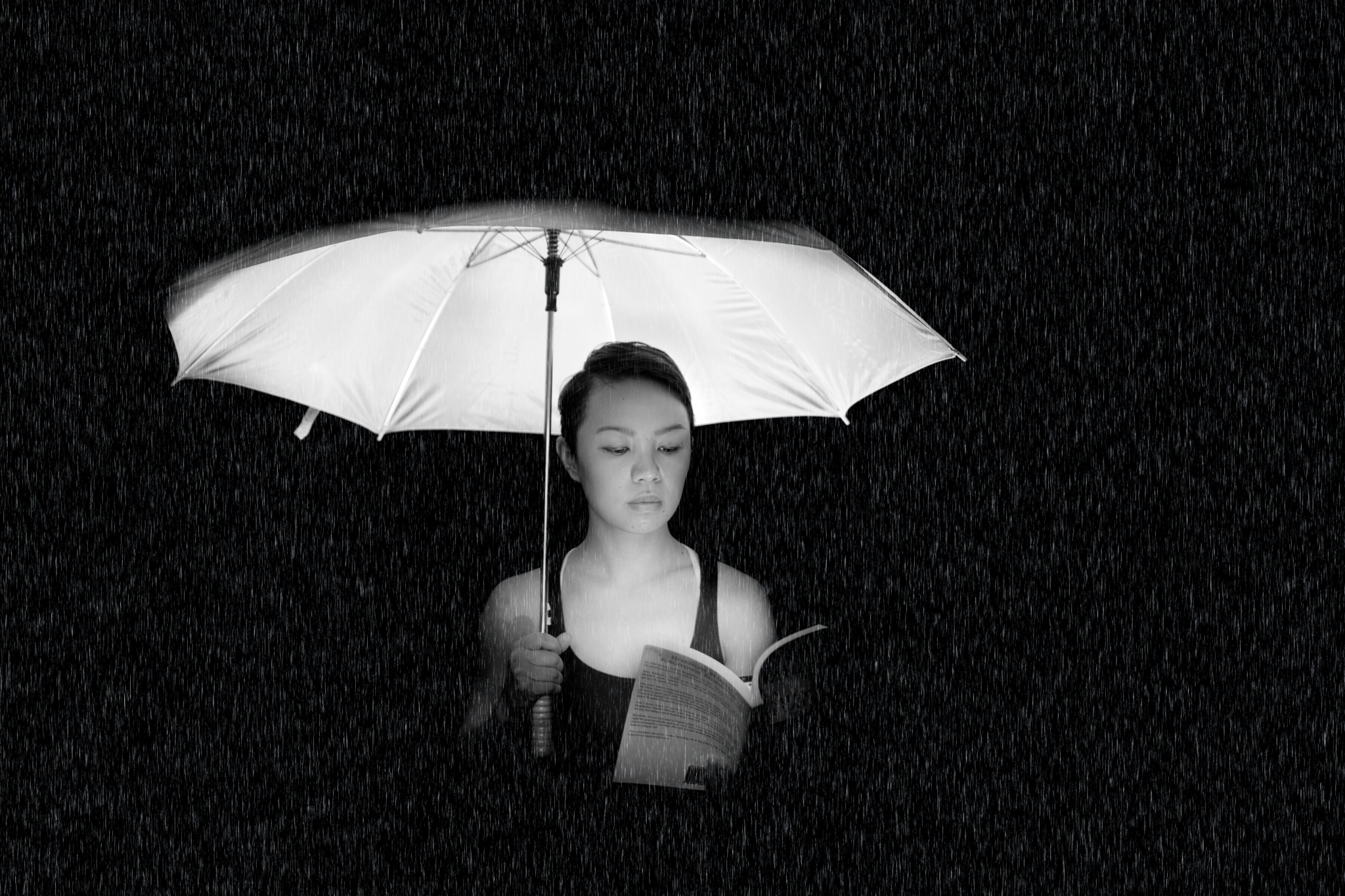 Looking for a relaxing time to sit back and enjoy some light reading about…murder? An independent book store, Murder By The Book specializes in mystery novels and has an engaging and passionate staff who will happily help you pick out a page-turner perfect for you. The bookstore also features exciting events and book signings by famous authors who specialize in mystery and murder. Forget all the mainstream forms of enjoyment and curl up in a cozy bookstore reading novels that make your heart race.
12. Go on a giant shopping spree at Rice Village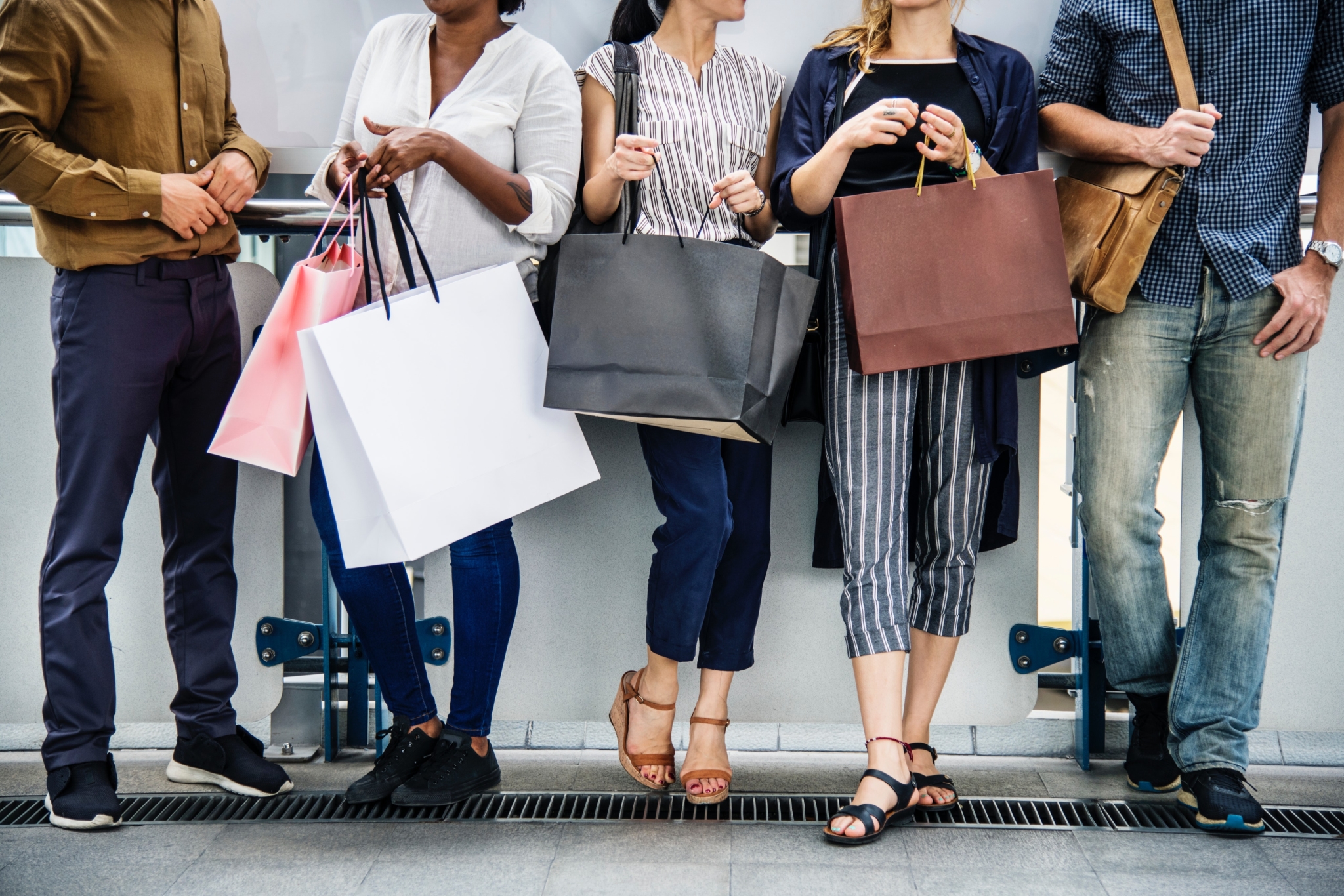 Shopping anyone? Just minutes from the Rice University campus, Rice Village houses more than 300 shops that alternate between familiar designer brands and unique boutiques. While the buzz of college students and school pride can alight any other college town, Rice Village, according to its college students who spend their time there, has a better variety and quality of stores and restaurants than most. Don't miss out on this chance to shop at one of Houston's oldest shopping destinations with restaurants specializing in French, Japanese, Chinese, Turkish, Mexican, Spanish, Mediterranean, Vietnamese, Indian and Thai cuisine.
13. Witness the weird, orange and artsy at The Orange Show
As weird and unusual Houston may seem at times, nothing beats a Texas mailman's dedicated homage to his favorite fruit: the orange. Twenty-five years in the making by creator Jeff McKissack, the Orange Show features mazes, mosaics, interesting architecture, recycled antiques and more of the like all in what the creator once called his backyard. Today it stands as an unusual and quirky setup that you should explore and give the benefit of the doubt at least once.
14. Experience cowboy and Texan culture at Houston Livestock Show and Rode
https://www.youtube.com/watch?v=pXPAlTX10SQ
Looking for a typical Texan experience spent in cowboy boots, cowboy hats and yeehaws? Although the Houston Livestock Show and Rodeo functions only seasonally, you don't want to miss the chance to witness the largest rodeo event in the nation. "Houston rodeo is pretty great. Not only is there so much to do and see, but there's deep fried everything—like deep fried ice cream. The turkey legs are pretty flavorful. Really famous people come and they dress up all Texan. Cardi B was at the last one and I met Alessia Cara at the last one I went to," UT Austin first year Demi-lola Olabinjo said. The event also features concerts, a carnival, authentic Texan barbeque, pig racing, food competitions, boutique sales and so much more.
15. Gape at the beauty of Waugh Drive Bat Colony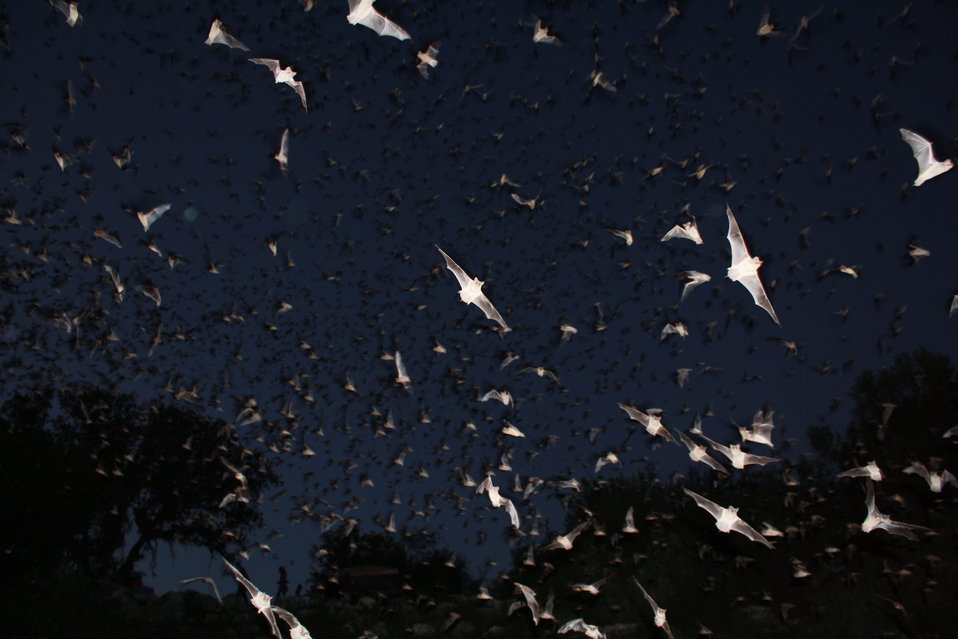 Picture this. You go through great lengths to travel to the Buffalo Bayou in Houston and you arrive at a lonesome bridge just before sunset. You look at your watch and realize you arrived just on time. Suddenly, the rumbling flap of wings tells you that its time. They will come out any second now. A swarming colony of hundreds of bats emerges out of the bridge, as they do every night at the same time. The scene looks beautiful, especially during the sunset. Waugh Drive Bat Colony features one of the only locations where Mexican free-tailed bats reside in Texas all year round. Come and witness this once-in-a lifetime opportunity.
16. Get your natural science museum fix at Houston Museum of Natural Science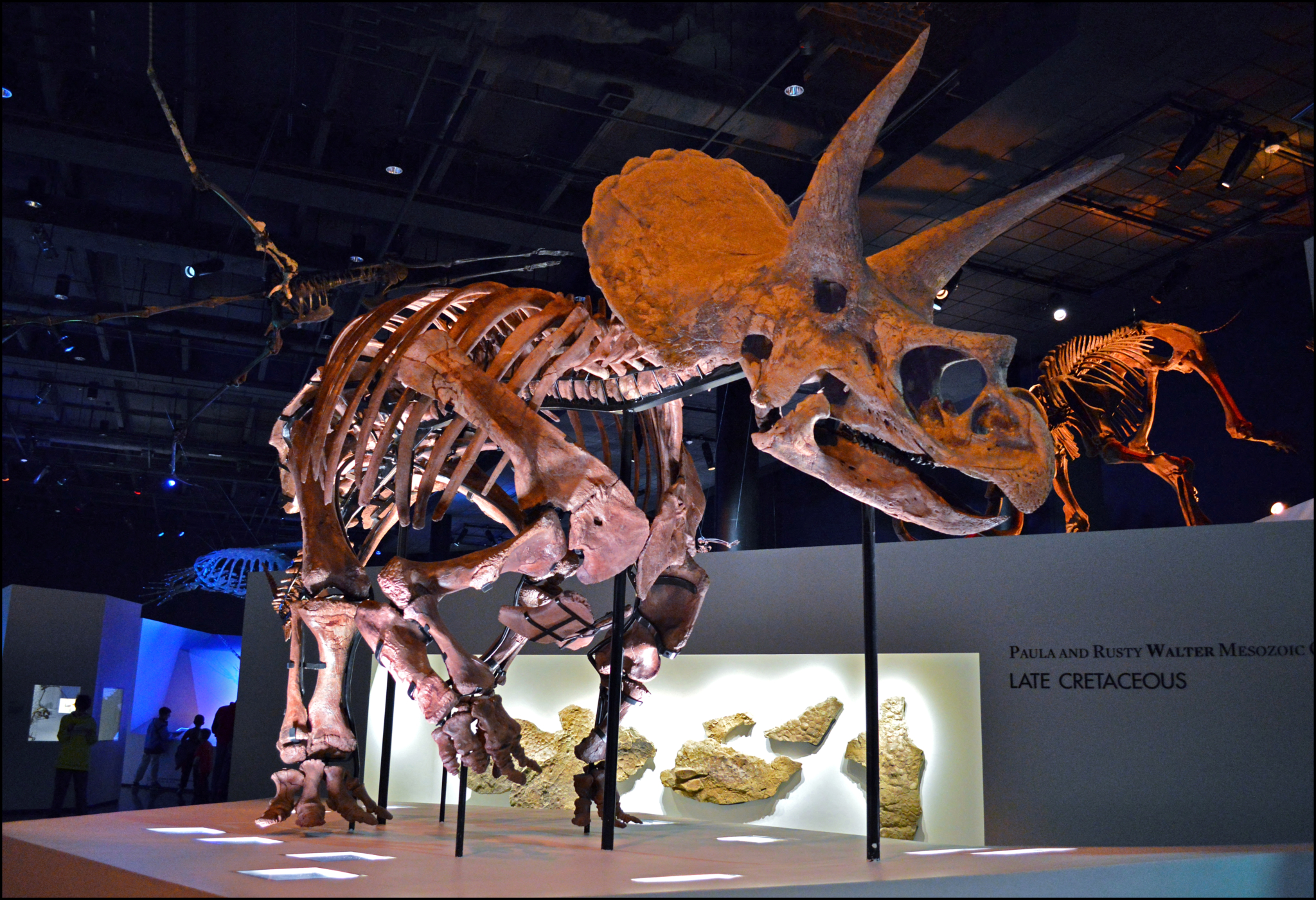 Let's admit it: a large metropolitan and cultured city has nothing if it doesn't have a central museum hub dedicated to science and natural history. Have no fear because the Houston Museum of Natural Science offers exactly this. Housing the Burke Baker Planetarium, Worthhom, Giant Screen Theater, Cockrell Butterfly Center and two satellite facilities, the museum embodies all and more you would want in a science museum experience. Visit this iconic museum and learn through the many exhibitions that cover space, Native Americans, chemistry, gems and minerals, Texas wildlife, paleontology and more.
17. Watch just about any kind performance at Miller Outdoor Theatre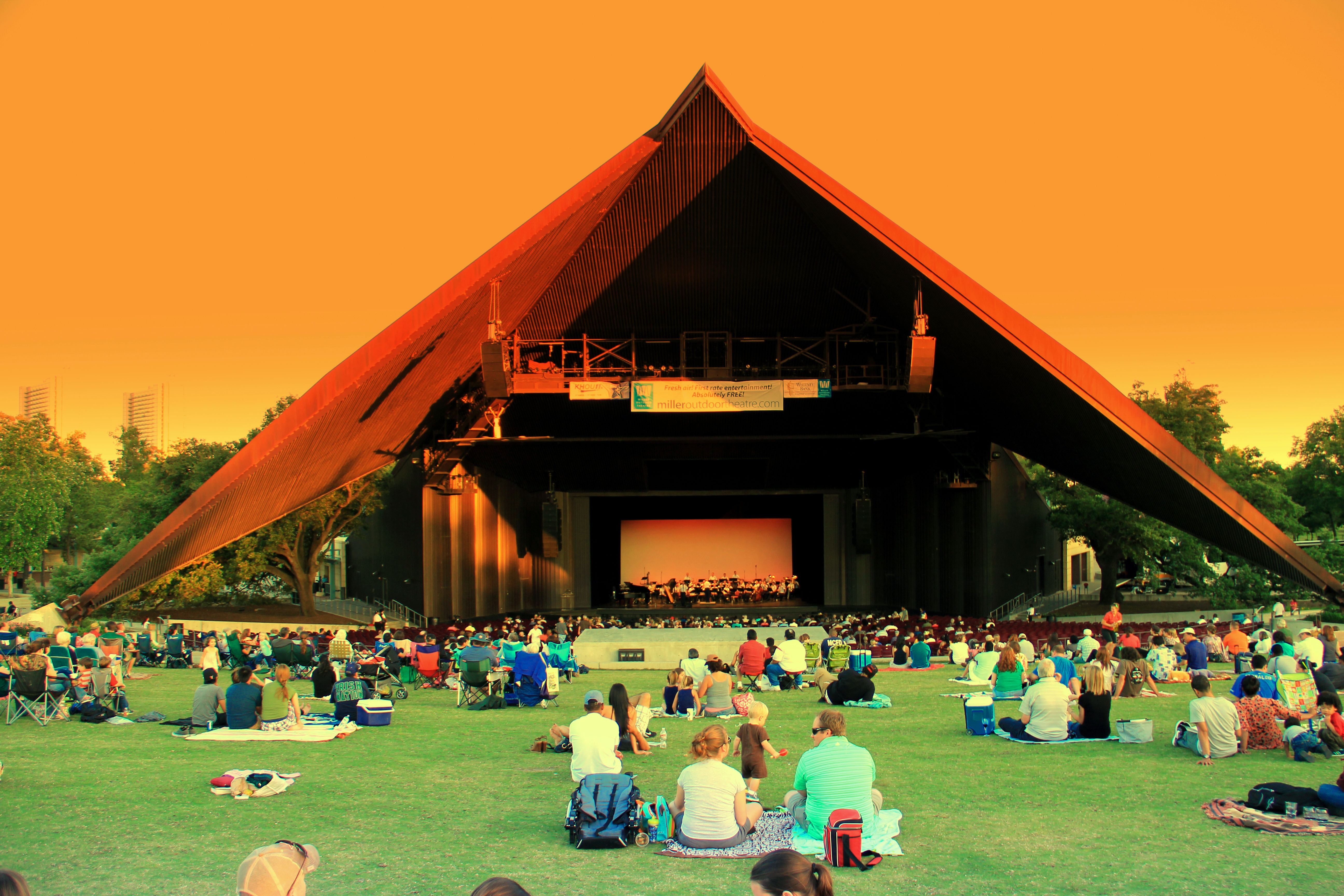 As the great playwright Shakespeare once said, "All the world's a stage, and all the men and women merely players." Houston's very own public outdoor theatre exhibits just this. One of Houston's most beloved cultural treasures, Miller Outdoor Theater offers community and a chance to enjoy free shows and performances. No matter what time of day you come to the theater, one of the performances in action will likely catch your eye. Whether you stumble upon the theatre's adaptation of Shakespeare plays, ethnic music, dance pieces, jazz and classical performances, popular concert artists or films, the Miller Outdoor Theatre offers a fun and communal time as you picnic and enjoy the entertainment in front of you.
18. Taste Texas's delicious take on tacos at Torchy's Tacos
Surprise, another Texas food chain has arrived and proves itself worthy because it will probably taste 10 times better than any of the food chains in your state. Torchy's Tacos offers a delicious and unique taste of their world famous tacos and queso. Their decorative word lighting and bar-like seating contributes to Torchy's upscale vibe that also looks aesthetically pleasing to the eye. Not only do they do breakfast right, but Torchy's has become a favorite of Texas natives due to its Texas roots and community. Try new and classic taco combinations like their fried avocado taco, shrimp tacos, carnitas tacos, catfish tacos or even their vegan and vegetarian tacos. Don't miss out on this Texas native favorite.
19. Immerse yourself in beautiful architecture at Baps Shri Swaminarayan Mandir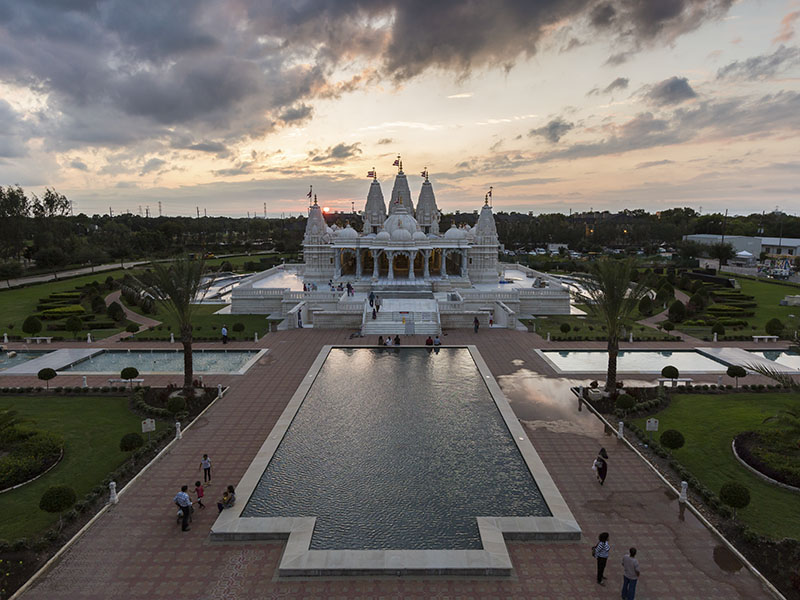 Looking for a chance to immerse yourself in a completely different culture and breathtakingly beautiful architecture? The Baps Shri Swaminarayan Mandir does not limit itself as just a Hindu temple but also offers an unforgettable experience to those willing to learn and experience Hindu culture for themselves. Visitors have the chance to take pictures of the temple, eat authentic Indian cuisine, drink tea in the house cafeteria and enjoy the gorgeous temple's interiors. The temple's huge parking space and free admission make it an even better site welcoming visitors of all faiths and backgrounds.
20. Get deep into the city's history through Houston from Below: Underground Tunnel Tour
Can you think of anything better than getting an inside scoop of Houston's historical history and culture? Going in the depths of the city itself and exploring its historic tunnel system and buildings, of course. "My friend took me through the whole thing and it was fun feeling like I was exploring while all these people in suits and blazers were just down there for a commute or food. Lasting impression of the tunnels was Wow, there's a tunnel. I think there's a subway. I did that. Yup," Rodriguez said. The Houston from Below Underground Tunnel tour provides you with a chance to learn about the history of Houston through its architecture and art by navigating its tunnel system all with the help and direction of a tour guide.
21. Enjoy food, games and rides at Kemah Boardwalk
Rollercoasters. Cotton candy. Funnel cakes. Ferris wheels. Street food. Games. What more can you ask for? Awarded as one of the "Top 10 American Boardwalks," Kemah Boardwalk allows you to indulge in classic carnival activities right next to the beach and in the coastal air. The boardwalk features a number of popular boardwalk restaurants like Bubba Gump and Landry's Seafood House that give you a luxurious taste of the sea, as well as other themed eateries filled with snacks, steaks, burgers and carnival foods. After you eat, check out the various retail spots spread across the boardwalk, challenge your friends to some arcade games and go on some exhilarating rides.