Ah, the Windy City, AKA Chicago, AKA one of the best cities on the planet. Known for its skyscrapers, beautiful Lake Michigan, unique neighborhoods, amazing sports teams and more, the city offers endless adventures for locals and tourists. True, a lot of the fun in Chicago lies in its bars, clubs and happy hours. So if you're under 21, you'll have to find other options. But not to worry. You'll find are a ton of fun activities to do while you're waiting until the day you're finally legal.
Here are 21 fun things you must do in Chicago that don't require alcohol.
1. Watch the Cubs at Wrigley Field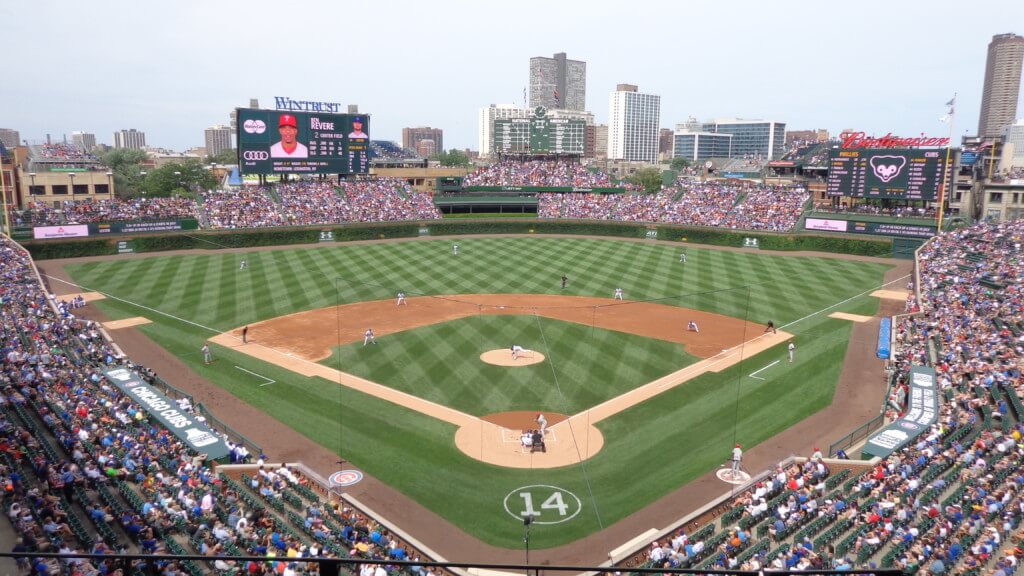 Even if you can't have your first baseball beer, that doesn't take away from the experience of watching last year's World Series champions beat the crap out of another team. Wrigley is one of the oldest and most beautiful ballparks in America. With the iconic ivy, Wrigleyville's surrounding bars and the nostalgia that comes with the park, you're seriously missing out if you don't go to at least one game each year. Go Cubs!
2. Spend a Day at the Lincoln Park Zoo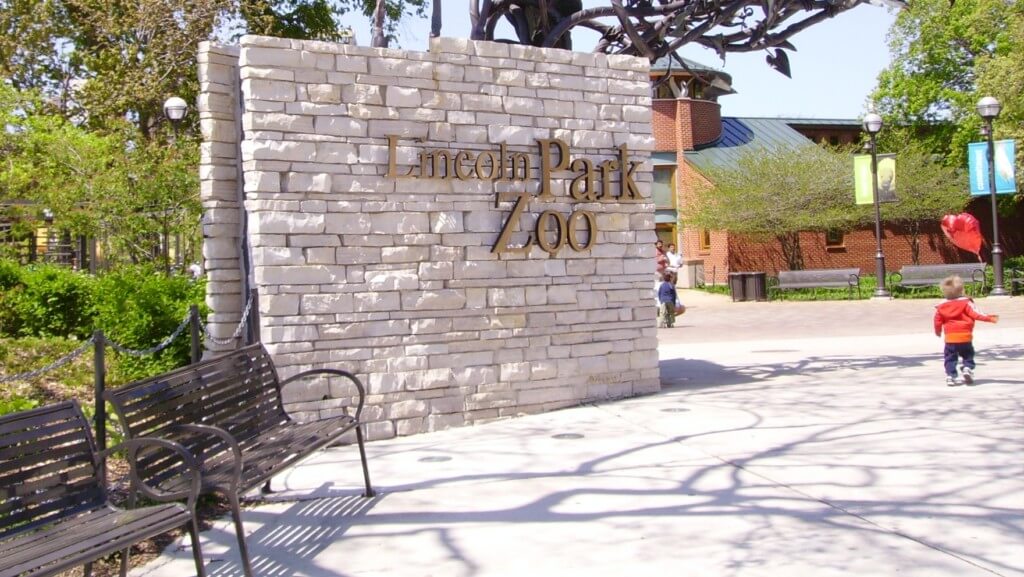 Head a bit north for the Lincoln Park Zoo. It's 35 acres, and they have almost every animal imaginable. "During the summer, I would say that area has the best beach/park. During the winter, they have a free zoo lights showing which is super romantic to walk through with a significant other," said University of Illinois senior Anita Fong. "Lincoln Park also has amazing food and dessert like Firecakes and Molly's Cupcakes. That way, you don't have to travel downtown and deal with the traffic." And did we mention that it's free?
3. Catch a Show at Second City
It's called Second City for a reason. Their alumni walls are filled with TV and movie stars, as well as some of the funniest people on Saturday Night Live. Home to some of the most famous comedians like Tina Fey, Amy Pohler and Steve Carrell, Second City hosts multiple comedy shows. Most of their shows are improvised, which makes it even more impressive. The venues are pretty large but you sit close to your neighbors, which makes the big atmosphere more intimate. Who knows, maybe you'll watch the next big SNL star onstage; worth a shot to catch a show in between all that sightseeing.
4. Eat at a Classic Chicago Restaurant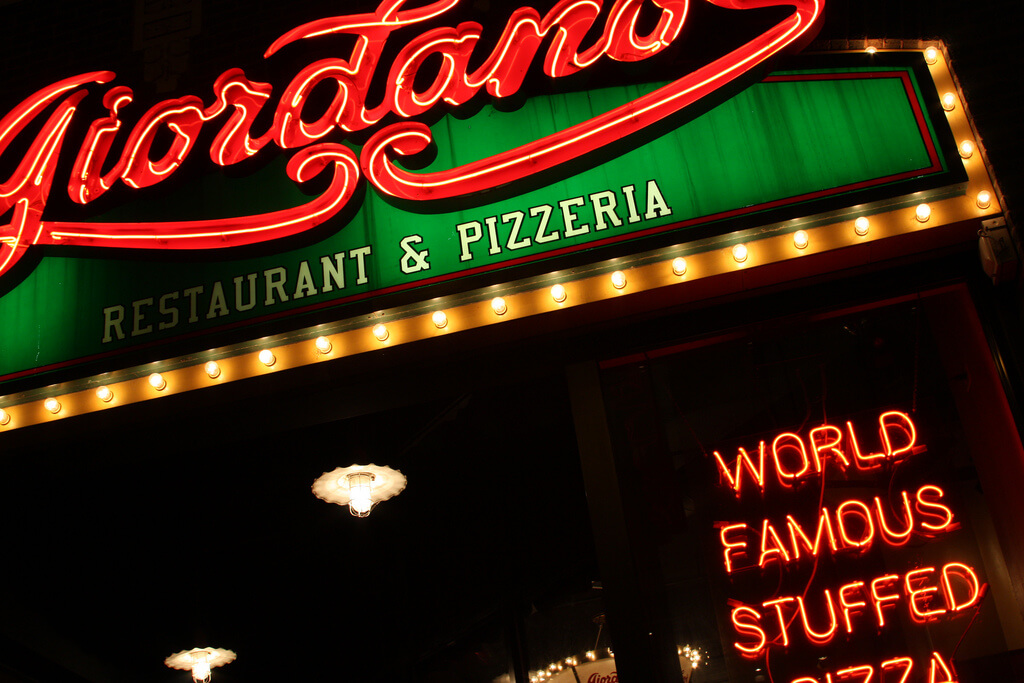 Chicago: home to some of the most iconic food in the nation. I'll get in a fight with anyone over the timeless debate of which pizza is better between New York and Chicago (hint: it's Chicago). "Chicago is known for the amazing deep-dish pizza. Eating it with a fork and knife is a must, and the crust at Lou Malnati's tastes like butter! But the pizza at Giordano's is definitely worth waiting around for," said University of Wisconsin-Madison junior Sari Mishell. Other classic Chicago restaurants include Portillo's, Uno's, Mustard's Last Stand, Al's, Billy Goat Tavern and Superdawg. Are your taste-buds drooling yet?
5. Take a Boat Tour Down the River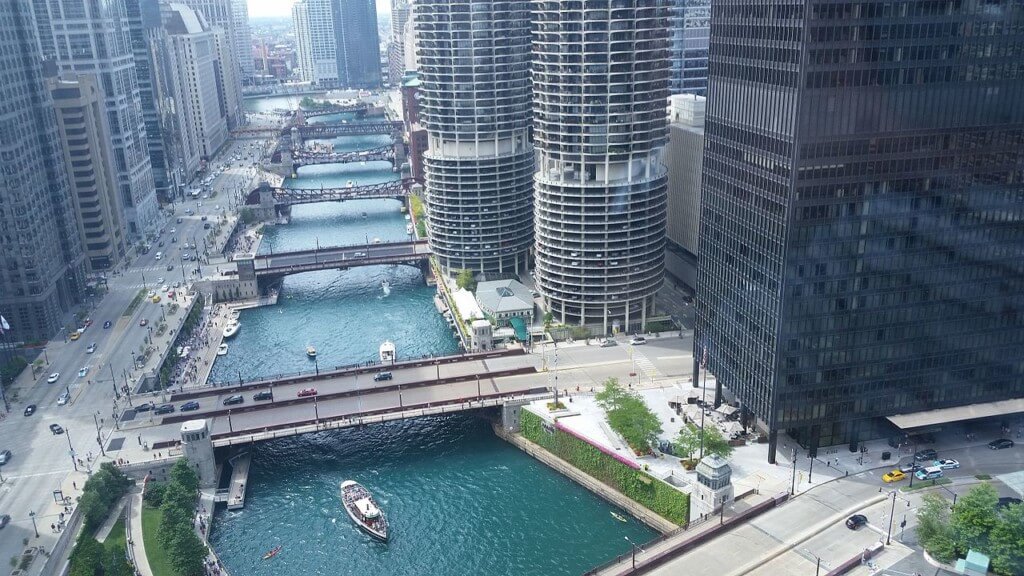 The Chicago River is beautiful, even if it isn't the cleanest river in the world. Several companies will take you on different tours of the river, whether to learn about Chicago's architectural history (ever heard of Frank Lloyd Wright?) or just to see the sights. You'll also get a great view of the skyline, so long as the big silver building that is Trump tower doesn't get in the way. Either way, it's a must for your summer bucket list. Get adventurous and find a kayak too!
6. Walk down the Magnificent Mile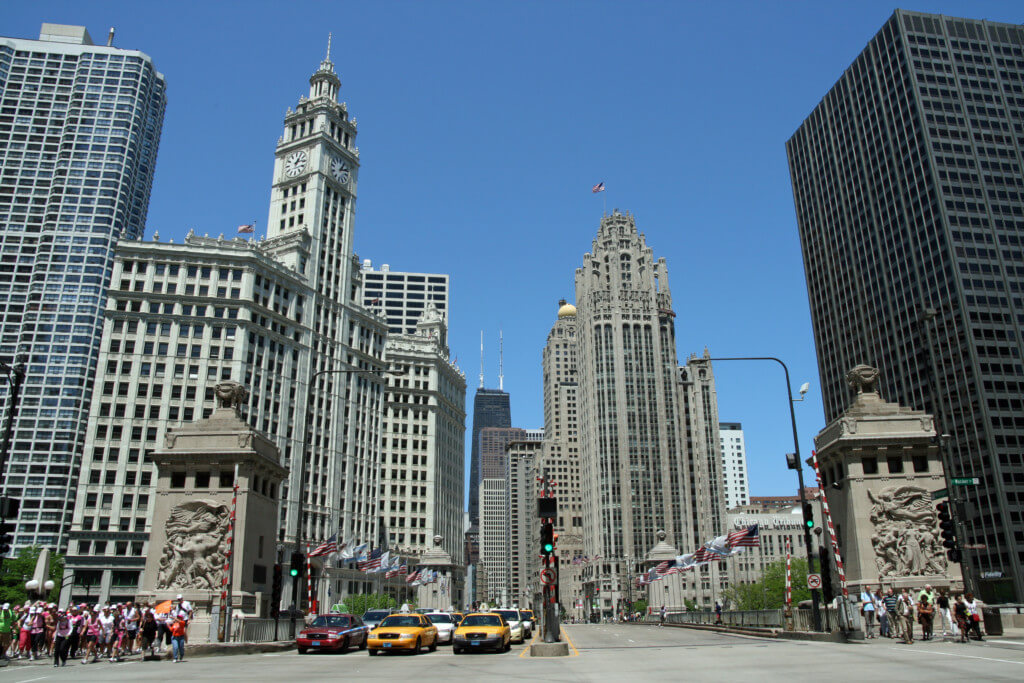 This beautiful mile long stretch is lined with high-end shops, big department stores, large chains and restaurants, that Chicago skyline, and more. "The shopping in Chicago may not be like New York, but as someone who gets overwhelmed easily, it's great to window shop in fancy stores and pick up some Garrett's popcorn along the way!" said Mishell. If you're feeling luxurious, you can stop into one of the big-name chains like Louis Vuitton and Chanel. Or get more bang for your buck and head into Uniqlo or Forever 21.
7. Explore the Museums and Museum Campus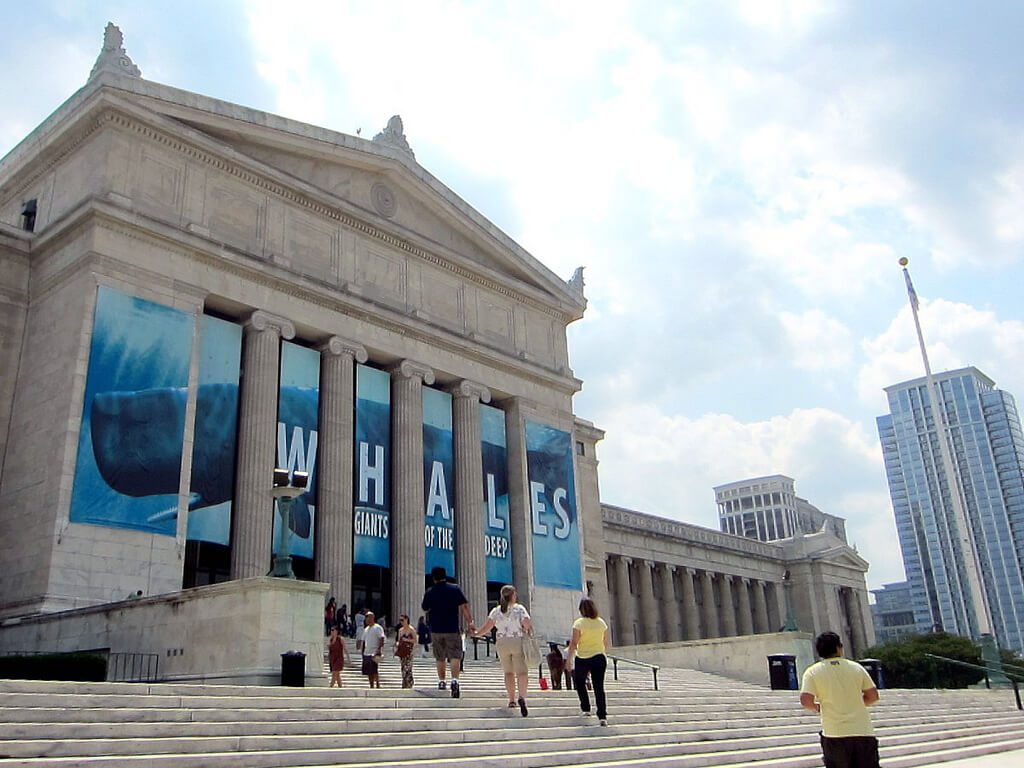 Museum Campus by Northerly Island holds The Field Museum, the Shedd Aquarium, the Museum of Natural History and Alder Planetarium. The Art Institute of Chicago is a little further north in Grant Park, while the Museum of Science and Industry is down south in Hyde Park. You could spend hours upon hours in any one of these. "I love going to the Art Institute—I've been there countless times but every time I go, there's always a fun new exhibit or piece," said Northwestern senior Emily Moy. The Christmas tree displays at the MSI are spectacular, and there are some iconic paintings like American Gothic, Nighthawks, The Bedroom and A Sunday Afternoon on the Island of La Grand Jatte at the Art Institute. Better yet, some museums have free days or discounts for students, so take advantage of that while you can. Art museums, history museums, science museums, you'll leave Chicago a lot smarter than you came.
8. Hang out at the beach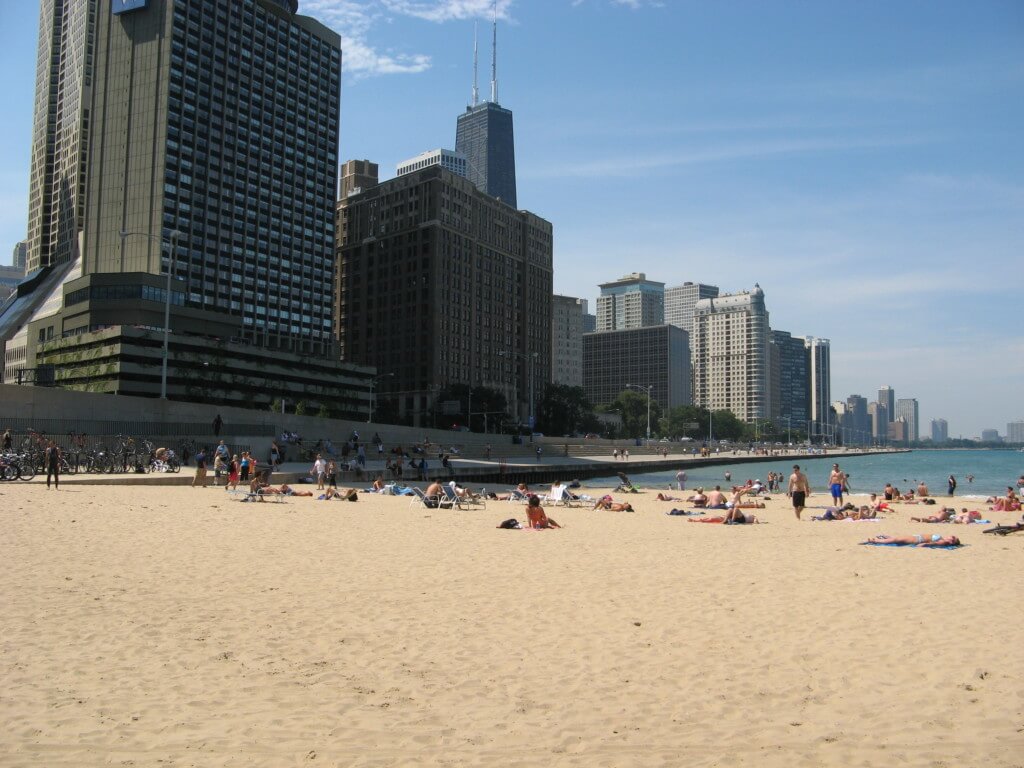 Chicago is filled with beaches, and they're all free. "For about two months of the year, you can relax at one of Chicago's many public beaches all along Lake Michigan. Though some of the more popular ones (like Oak Street or North Beach) can get a little crowded, there are plenty both south and north that are spacious and clean. The freezing cold water is also definitely a plus on those really hot summer days," said recent UW-Madison graduate Alina Dain. Grab you some ice cream and lay out in the Chicago sun.
9. Watch the Bears Lose at Soldier Field

As a Bears fan, I've come to terms with the fact that we won't win the division for decades. But an NFL game is an NFL game, and with a quirky building like Soldier Field, it's still fun to watch them play. Did you know that Soldier Field is one of the oldest stadiums in football? No matter how bad they are, sitting among the orange and blue in the middle of November bundled up and eating a hot dog will make you feel like a true, salty Chicagoan.
10. See the Bulls game at the United Center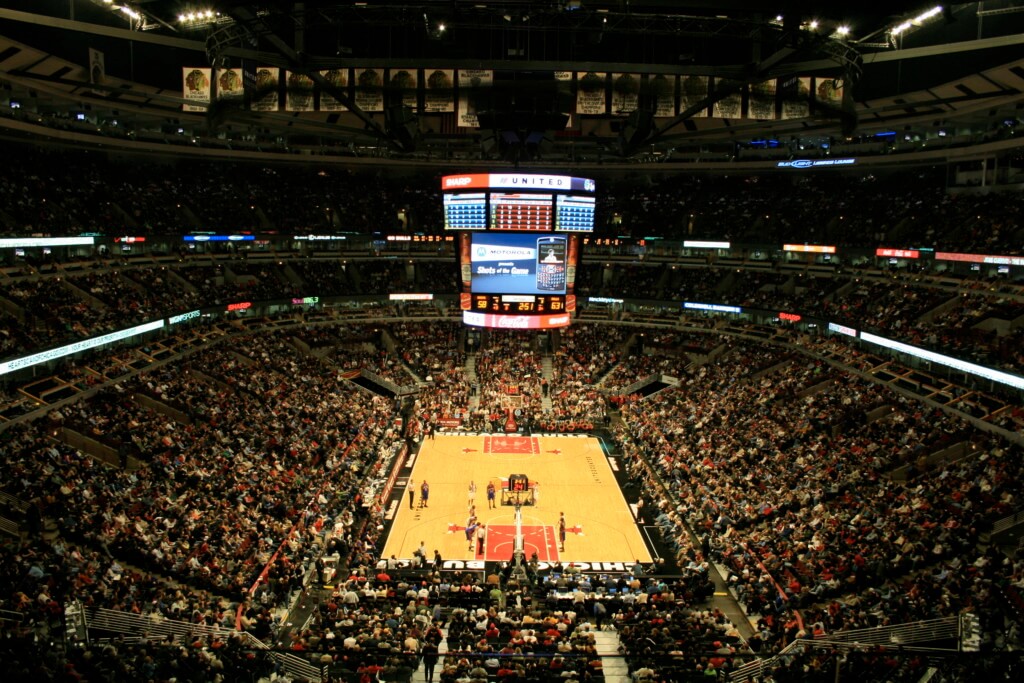 Head on over west to catch some great hockey and basketball at Michael Jordan and Bobby Hull's home base. You're in a sea of red (or white and black, depending on what jerseys everyone is wearing) with rowdy, charismatic Bulls fans everywhere you turn. Once in the arena, seeing those banners with Bulls championships throughout the 1990's will get anyone hyped.
11. Bob your head to some fantastic music
Did you know that many consider Chicago as one of the greatest music cities in the world? "If you're interested in classical and jazz, you can catch great concerts at Symphony Hall or Constellation," said Northwestern University senior Jazib Gohar. "If you're interested in just about everything else, whether it be rock, alternative, indie, rap, EDM or more, venues like the Aragon Ballroom, the Riviera Theater, House of Blues and the Vic Theatre have awesome shows monthly!" Still not impressed? "Kingston Mines is a Chicago landmark; they play authentic Chicago style blues and rock n'roll every night of the week with performances by local and traveling artists. The vibe is laid back and everyone is there to enjoy good music. Beware—the music can get pretty loud, and you do have to be 21 to enter unless you are with a legal guardian," said Washington University in St. Louis senior Julia Thummel.
12. Walk Around the Christkindlmarket During the Holidays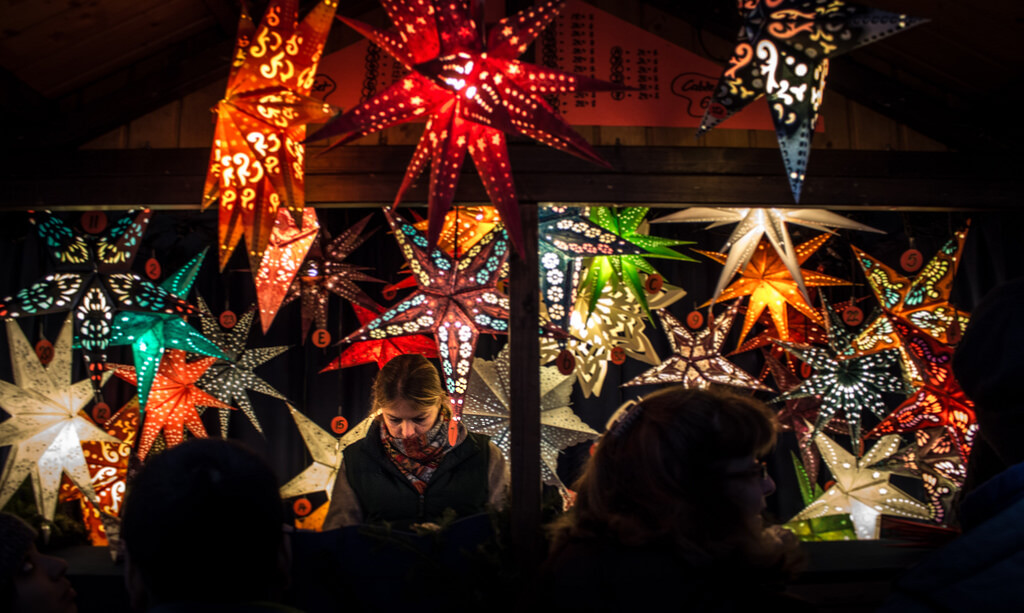 This German market is only around from Black Friday to Christmas Eve, and nothing says happy holidays more than the Christkindlmarket. Little Christmas-themed shops and restaurants set up shop in Daley Plaza for a few weeks and sell amazing food and gifts. I drank the best hot chocolate of my life at this market. I also love getting their sausages and potato pancakes at one stand, bouncing over to the nuts stand and getting cinnamon sugar cashews and ending my night with a chocolate strawberry kebob and a new ornament. 
13. Dance at Lollapalooza During the Summer
Lollapalooza attracts some big names, making it one of the largest music festivals in the nation. In the past, they've had Kanye West, Lady Gaga, Chance the Rapper, Imagine Dragons, The Killers, Foo Fighters and a slew of other fantastic artists. During the festival, Grant Park overflows with food vendors and festival goers dressed up in different, unique outfits. They just recently extended the festival to four days, and I definitely suggest that you go at least one time in your life.
14. Tour the Neighborhoods
Each of Chicago's diverse neighborhoods has its own personality. "When people think of Chicago, they automatically think of the Sears Tower, The Bean, Buckingham Fountain, Michigan Ave. and all those great touristy sites. While those landmarks have their value in Chicago, one's Chicago experience certainly shouldn't be limited to those. Surrounding neighborhoods outside of downtown offer a variety of unique things to do that you can't get downtown," said Gohar. You'll find a ton of things to do in each one. "In the summer and fall, there are art fairs pretty much everywhere that are really fun to explore," said recent University of Virginia graduate Noah Zeidman. Even dessert lovers can find their own personal havens. "The bakeries in Pilsen are incredibly authentic, and you can get hoards of fresh baked Hispanic sweets for a shockingly low price. And if you don't have much of a sweet tooth, there's probably an incredible restaurant next door," said Thummel.
15. Shop at Water Tower
If you keep walking down the Magnificent Mile for several blocks, you'll hit the Water Tower. There's the Water Tower Landmark (which is the original one), and right next door is the giant seven-story shopping mall where you'll find everything you need. I guarantee a walk down Michigan Ave. into Water Tower Place will leave your wallet empty. There's a delicious food court in the basement, and you'll find stores like Madewell, Free People, Forever 21, Victoria's Secret and more on each floor.
16. Explore a Coffee Shop
With so many different neighborhoods come tons and tons of coffee shops. "I like going to some cool coffee shops downtown, like La Colombe, Dark Matter Coffee, Asado Coffee Co. and Dollop Bakeshop," said UIC senior Andy Gu. There's nothing like grabbing a delicious cup of coffee in the dead of Chicago's coldest winter. Trust me, you'll probably spend all of your time trying to heat up with coffee during an infamous Chicago winter.
17. See a Broadway in Chicago Production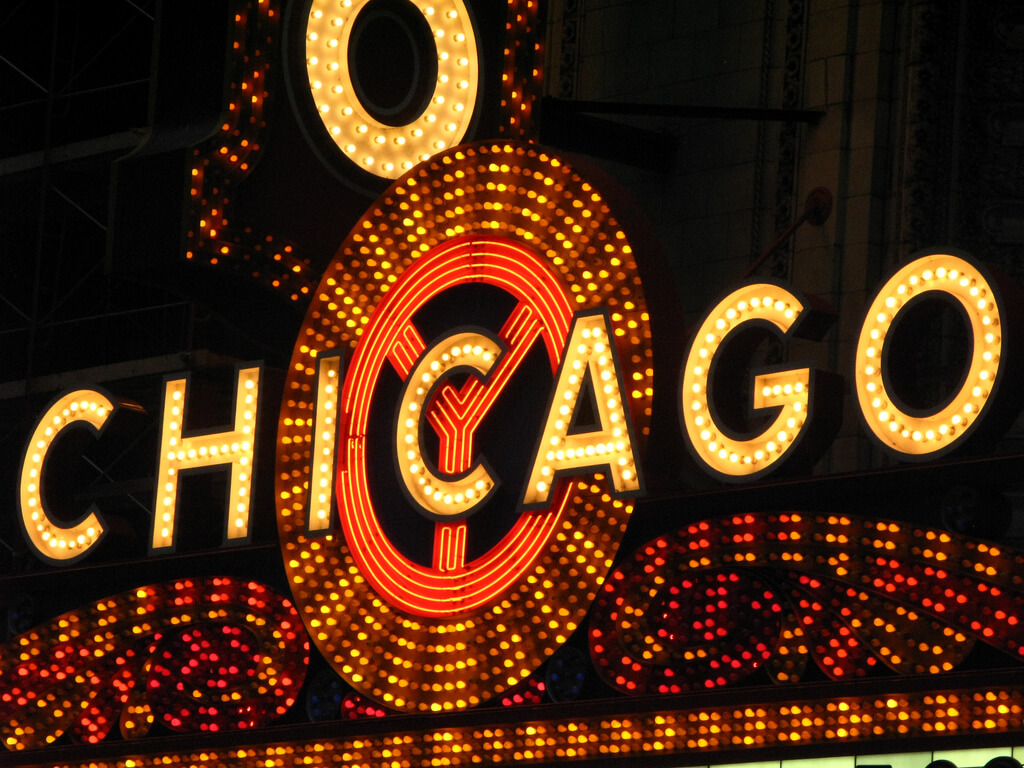 Like I said earlier, Chicago is named the "Second City" for a reason. The majority of Broadway productions come to Chicago after they've debuted in New York, and the quality of these performances are through the roof. I saw Hamilton this past summer at the CIBC Theatre and it absolutely blew my mind. Some of the most famous productions include Les Misérables, Wicked, Jersey Boys, A Christmas Carol and so many more. Consider your Broadway dreams satisfied, even when in the Windy City.
18. Check out Chicago's Universities
Chicago is a smart city filled with phenomenal universities. The University of Illinois-Chicago is located right by the heart of the loop. DePaul University is in Lincoln Park, Loyola University is in Roger's Park and the University of Chicago is down south in Hyde Park. If you head way up north, you'll hit Northwestern University in Evanston. You can't beat the college experience of going to school in Chicago.
19. Take a Selfie with the Bean
You've seen the memes, but now you need to see it in person. However, it's a giant tourist destination, so good luck getting up close and personal with the Bean on nice days. "There's nothing quite like clamoring to take your picture by a shiny lentil as you try to avoid tripping over running children or getting solicited by scamming monks," said Dain. The Bean gets mixed reviews, but again, you have to see it at least once.
20. Ice Skate at Maggie Daley Park
In the winter, Maggie Daley Park turns into a giant ice skating loop. Admission is free, and you can grab hot chocolate and rent skates. "I don't know any other public park that has as amazing of a skating rink," said Fong. Don't just consider it as a seasonal hit, though. If you find yourself there during the summer, you can rock climb, play mini golf, roller blade or just enjoy the view. Plus, the whole family will love that reflective selfie.
21. Grab Food and Photos at Chicago's Fancy Restaurants
The Signature Room at the 95th. 3 Arts Club Cafe. Soho House. All fancy, photogenic restaurants with great food and even better Insta potential. "One of my favorite things I've done is a fry crawl, where I went to seven different restaurants across the city and split fries with friends. My favorite was at the Boarding House," said Moy. Sure, it's not an every day dinner plan, but whenever you decide to have a "treatyoself" night, head out to one of Chicago's best.
11 More Things to Do When You Can't Booze in the City
Written by Amelia Lytle
22. View Chicago from the Willis (Sears) Tower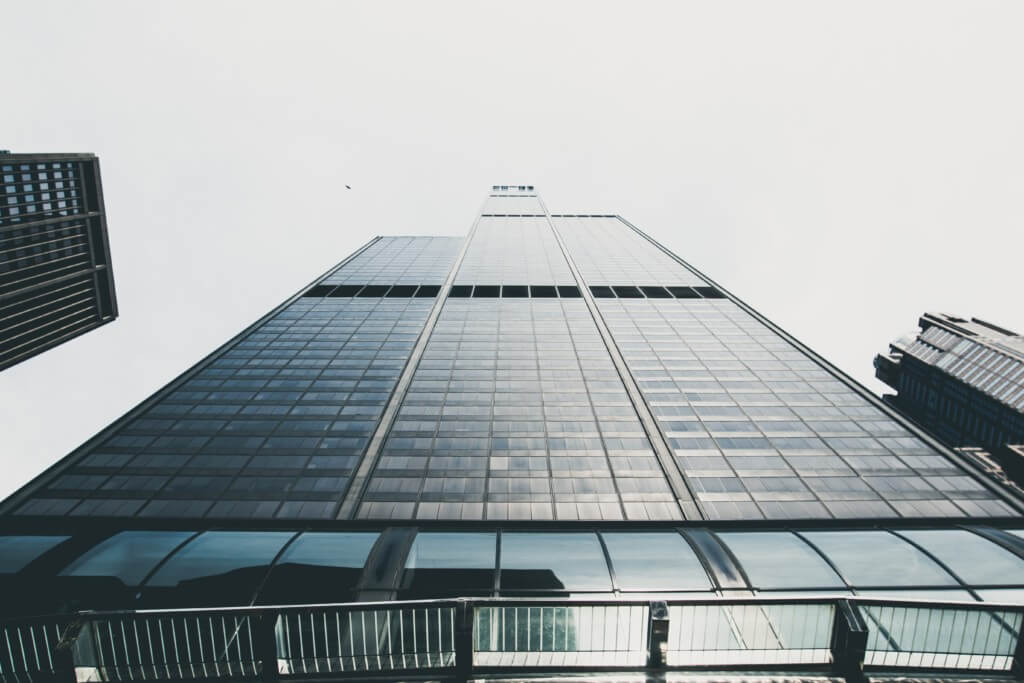 Look out and see Lake Michigan meet the city skyline for miles when you step outside onto the glass Skydeck, the observation deck of the tallest building in Chicago. While it might be a bit touristy, the Skydeck counts as a Chicago must-see on your trip. "It can be scary but the view is unbeatable," said DePaul junior Megan Jones. You can even stop for lunch at one of the many restaurants in the 110-floor building. The Signature Room on the 95th has delicious food and the best view of the city.
23. Wander Millennium Park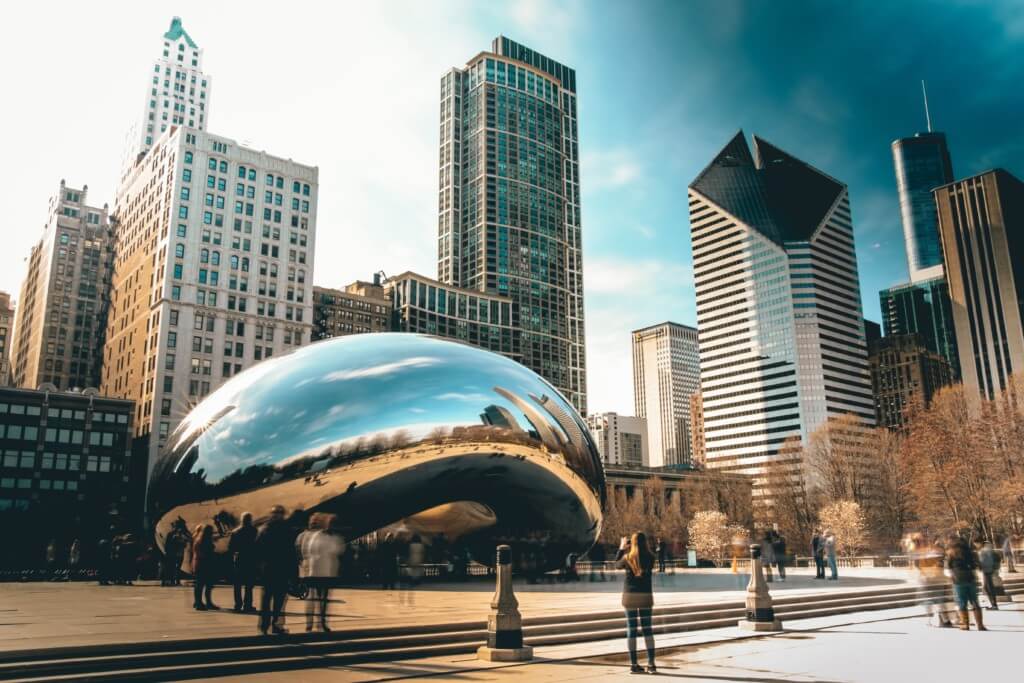 You can't say you've gone to Chicago until you've visited Millenium Park. Along the edge of Lake Michigan lies one of Chicago's most famous landmarks: Cloud Gate (a.k.a The Bean). Take a touristy insta with the Bean reflecting the city skyline, and then check out what the rest of Millennium Park has to offer. Tourists and residents alike enjoy the concerts and events like yoga classes and movie viewings that can be found at the park's pavilion and great lawn. And with food trucks close by, you can munch on some Chicago classics during a fun evening out.
24. Get trendy in downtown Lincoln Park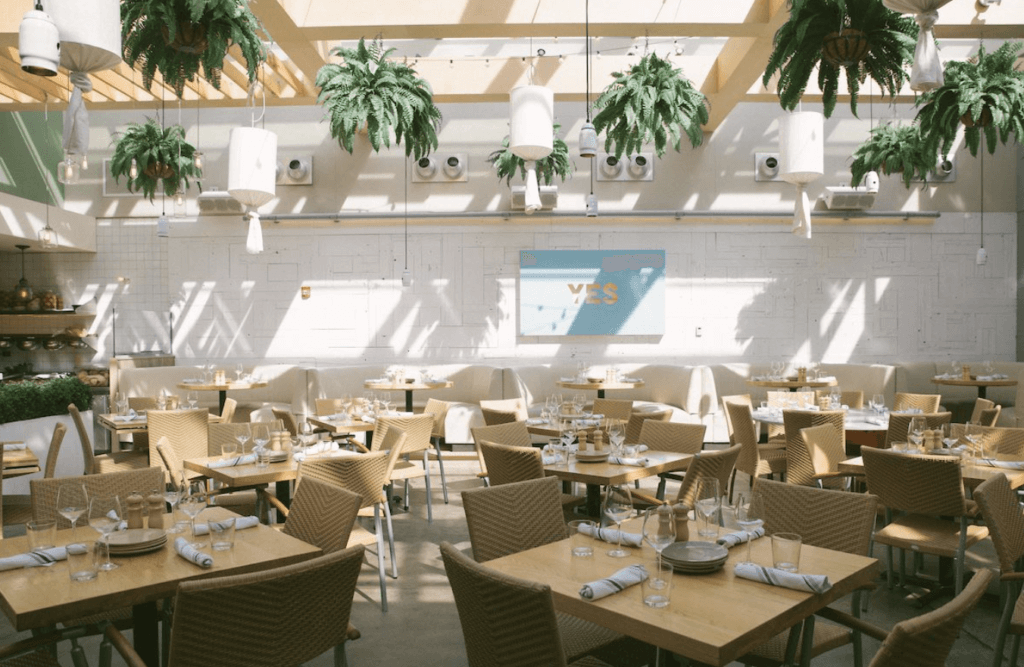 Shop at the beautiful, eclectic boutique shops down Lincoln Park, an up and coming area north of downtown Chicago. Lincoln Park houses the popular, trendy restaurant Summer House Santa Monica, whose claim to fame includes farm to table style dishes such as local burrata, kale salad, roasted chicken breast and a stellar taco menu with a beachy, relaxed atmosphere even the freezing Chicago winters will melt away.
25. Snap the perfect picture at Navy Pier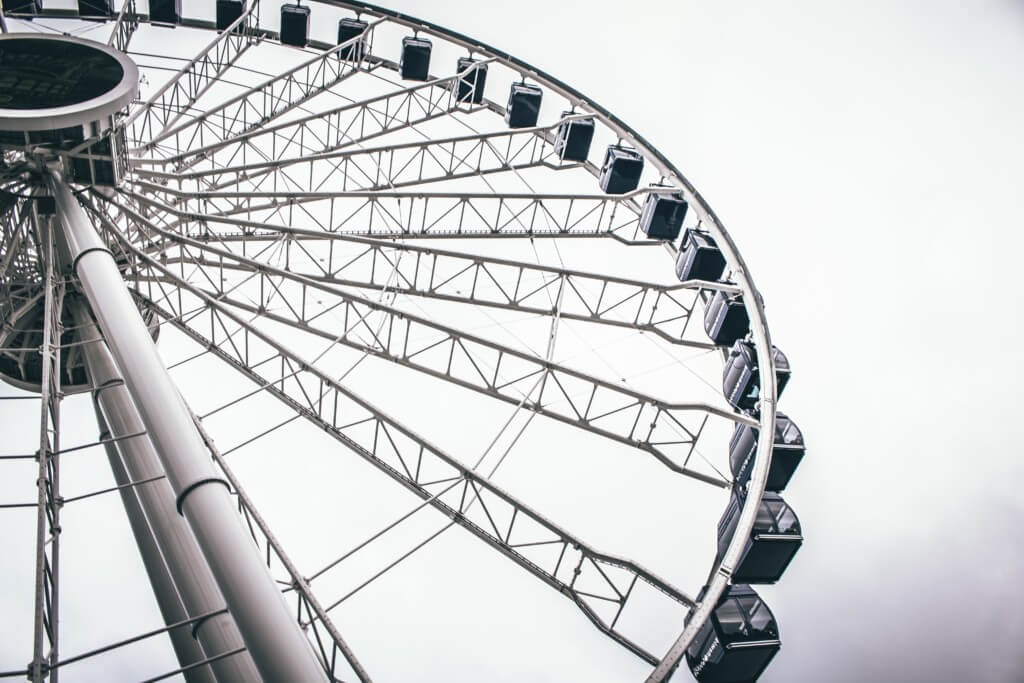 Featuring a new and improved Ferris wheel, Navy Pier has made big steps from the tourist trap it used to be. While riding the wheel still counts as an iconic Chicago moment, the Pier has gotten upgrades such as a beer garden to provide its guests a unique, modern experience. "Navy Pier can be very cliché but has lots of fun shopping and good photo opportunities," said Jones. While it may be hard to get a picture that includes both the skyline and the lake in one, just wait til you get to the top of the wheel.
26. Take in the views at Cindy's Rooftop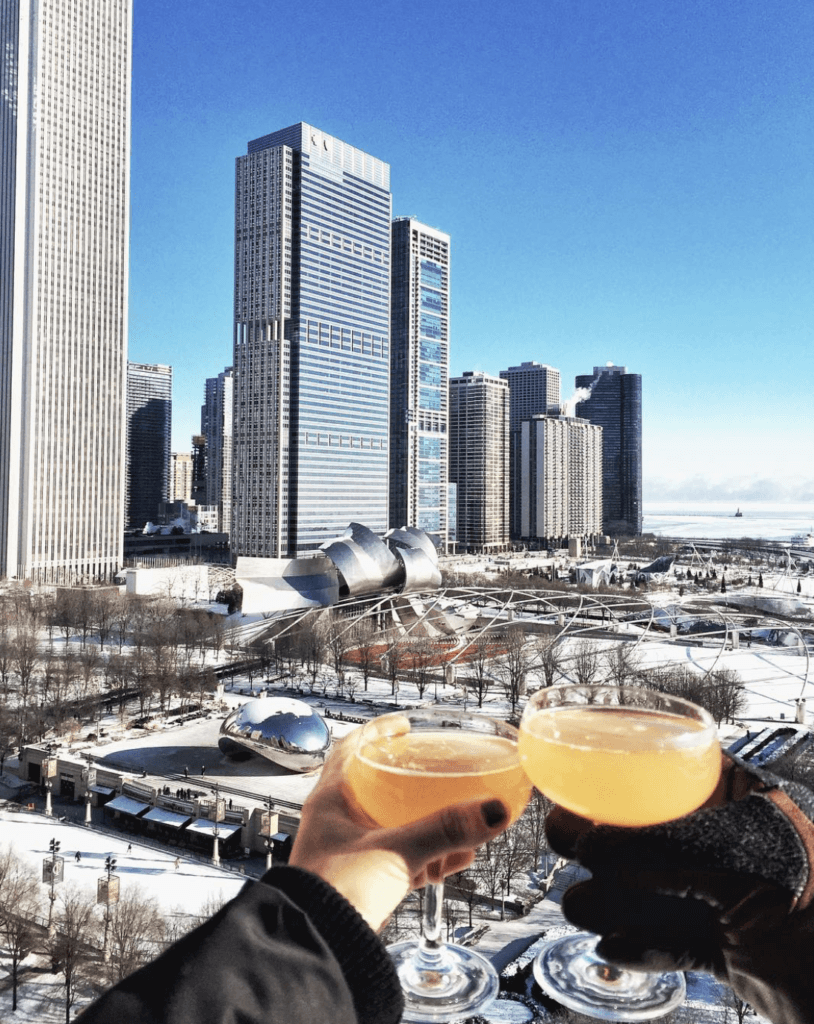 Take advantage of Chicago's amazing views at Cindy's Rooftop, a restaurant with some of the best views in the city. Their outdoor patio area looks out over Millennium Park, Grant Park and Lake Michigan, making it the perfect spot for delicious food and a great Instagram picture. A little-known secret: if you want to enjoy the incredible views, you don't need a reservation or even to purchase anything at their outdoor bar, just walk out.
27. Explore your artistic side at the Museum of Contemporary Art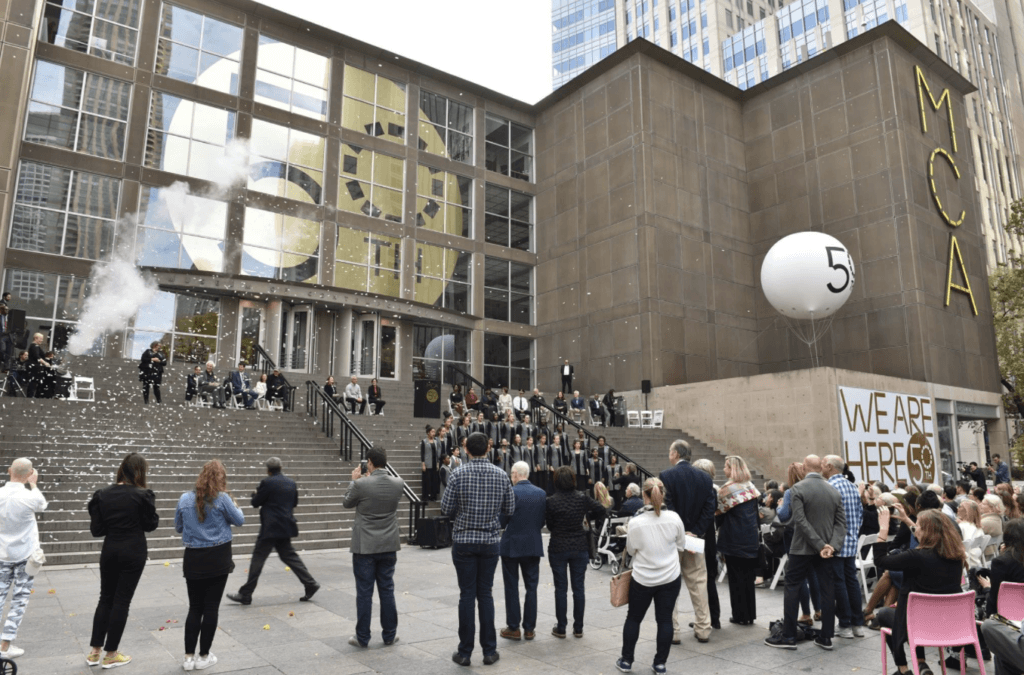 Get inspired and shocked by things you never thought you would see at the Museum of Contemporary Art. With constantly changing exhibits, the museum's architecture being artwork itself, this museum is a very unique, modern experience. Even if you're not an art fanatic, you'll still find something worth the trip. "Their exhibits are always good for taking Instas," said Weeks. Another perk: students get a discount.
28. Travel through history at the Tribune Tower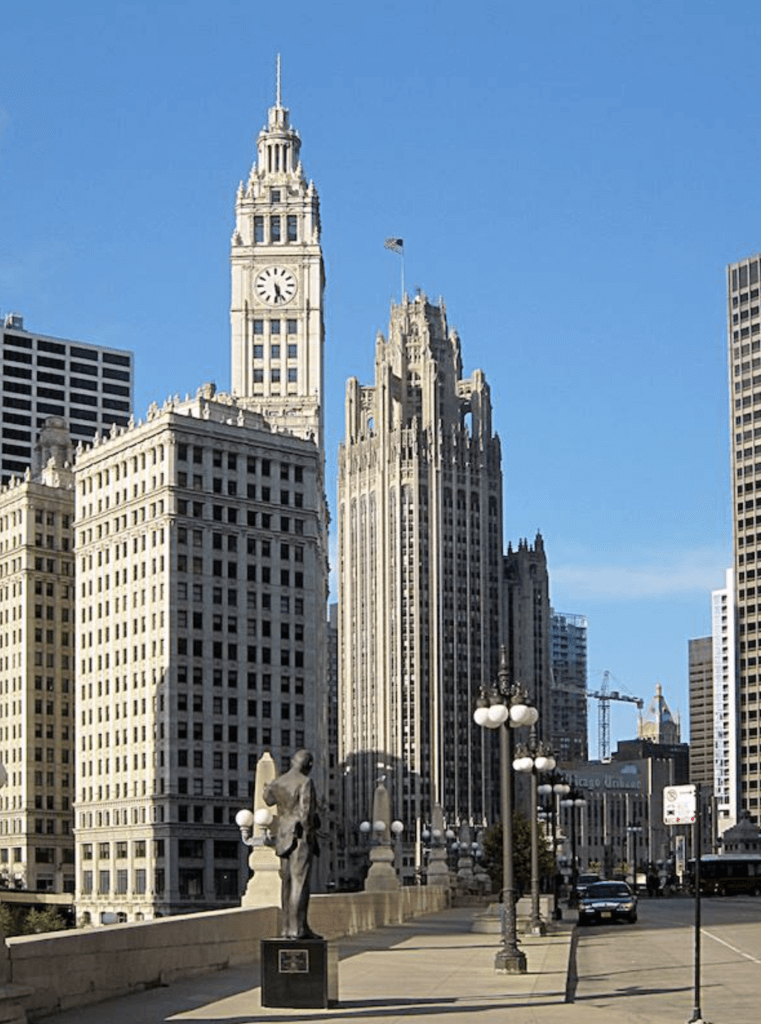 Dive deep into Chicago history and check out some of the incredibly unique stories etched on the walls of the Tribune Tower. Before the tower was built, correspondents for the Chicago Tribune brought fragments from historically important places around the world. These walls now include pieces from the Taj Mahal, the Great Wall of China, the Berlin Wall, a rock from the moon and a piece of steel from the World Trade Center recovered after 9/11, as well as many other historic sites.
29. Science it up at Museum of Science and Industry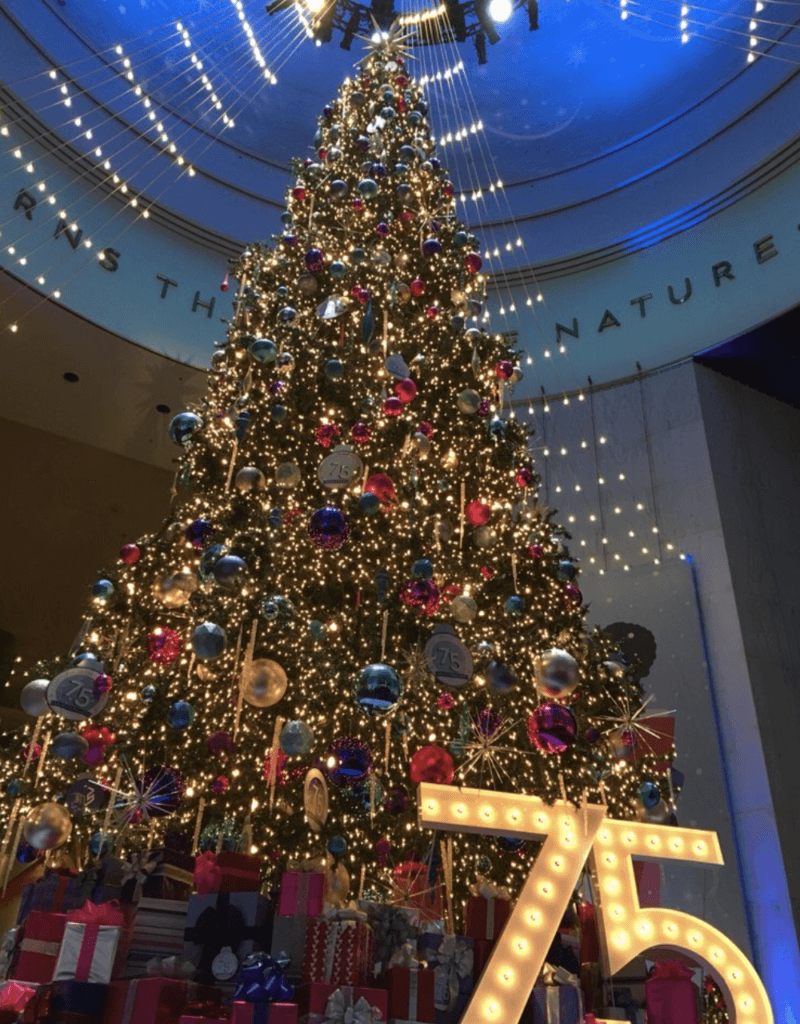 Put on your science hat and throwback to middle school field trips as you head over to the Museum of Science and Industry. Located along the lake, this museum houses tons of exhibits from German submarines, a Boeing plane, original trains and more. The museum hosts tons of hands-on activities for children, but also creates exhibits that people of all ages would love, like the seasonal Christmas trees from around the world.
30. Book a show at the Chicago Theater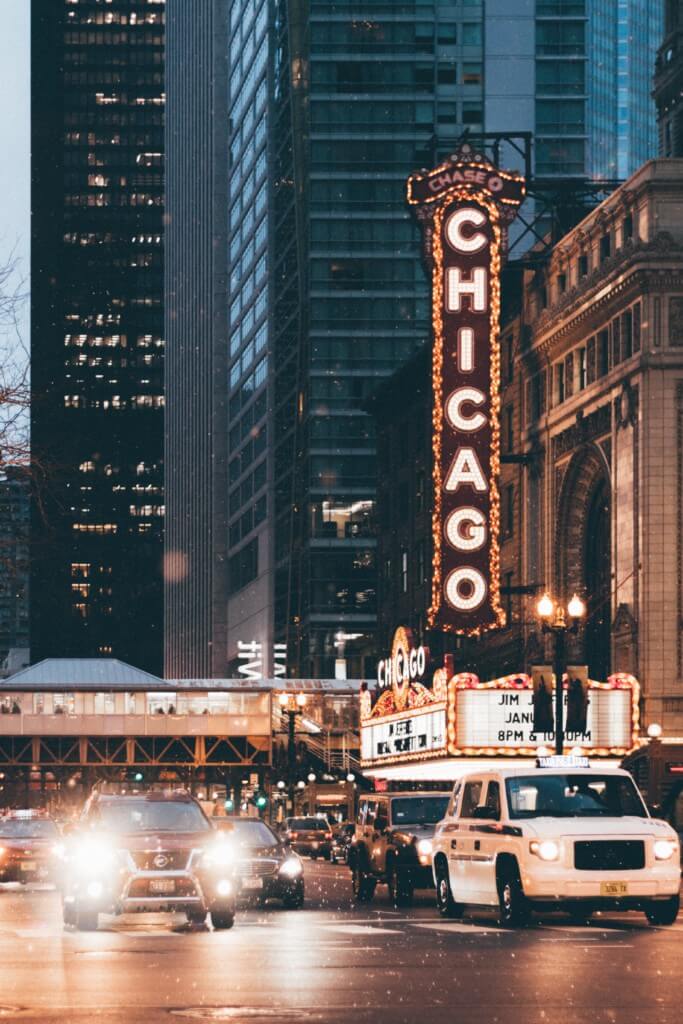 You don't have to be in New York City to see a Broadway-level show. The Chicago Theater has all the biggest shows that classic theater has to offer, from comedy shows to famous musicls. You can't miss the iconic CHICAGO sign outside the theater, either. Even if shows aren't for you, check out the beautiful architecture and history of the building.
31. Grab a Hot Dog at the Wiener Circle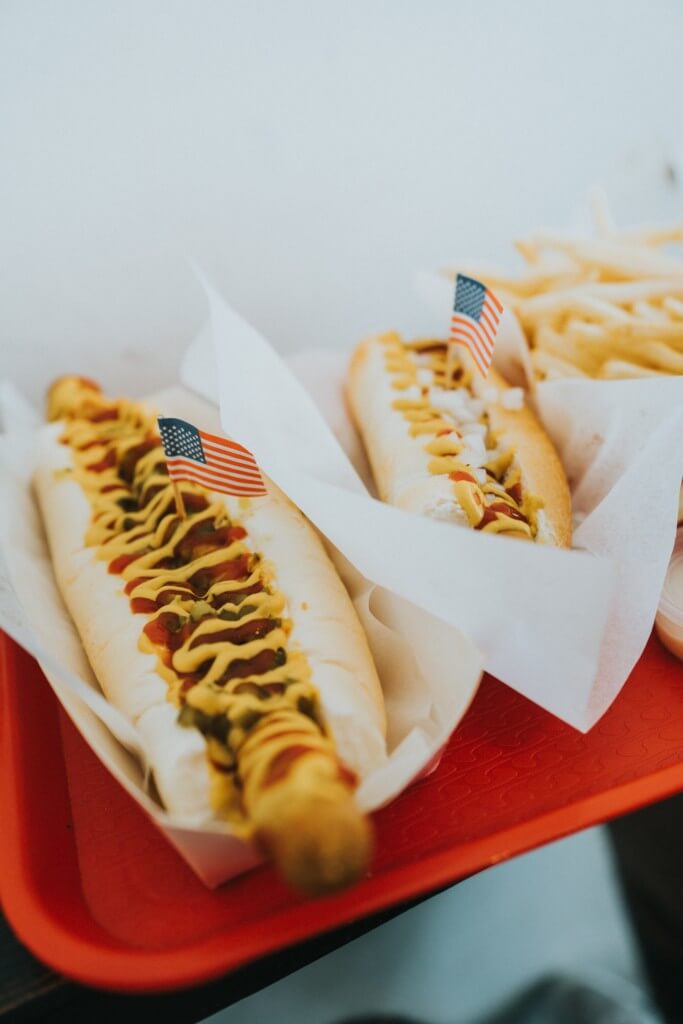 Feeling hungry? You can't go to Chicago and not try their hot dogs, so head over to The Wiener Circle in Lincoln Park. When you start craving a late night snack, head over to this shack for a hot dog loaded with all the toppings. You can't doubt the authenticity either. The staff, filled with native Chicagoans, has worked there for over 10 years. Just don't ask for ketchup, because you won't like the response.
32. Browse the Lincoln Park Farmers Market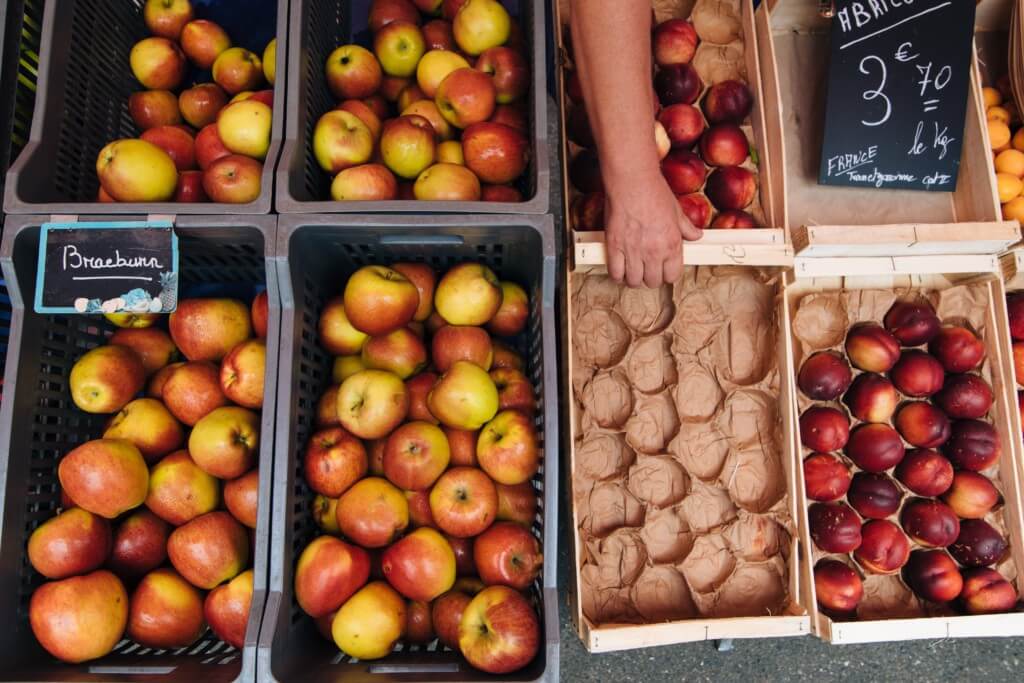 Getting up early on a Saturday sucks, but Chicago makes it totally worth it. During the summer or fall, head over to the Lincoln Park farmer's market and browse fresh food and locally made products such as sauces, cheeses, soap and bread. "This farmers market is my favorite outdoor activity in the city," said DePaul senior Colby Tawney.
**Updated on January 18, 2018 to include list items 22–32 by Amelia Lytle.