Welcome to the Windy City. You may know it for its accent, its pizza (the only acceptable type of pizza, if you ask die-hard Chicagoans), Al Capone or even last year's World Series, but that's only a surface glance. While it's smaller than NYC and not as sunny as L.A., Chicago has an atmosphere entirely its own, bound and fused by an incredible amount of cultures, superstitions and incredible history. There's so much more to Chicago than the glimpses you get in Ferris Bueller's Day Off, and that's what worms its way into the hearts of millions of its residents and visitors alike.
Get ready to pull an all-nighter in Chicago like a local and own those streets.
6 A.M. JOG IN BURNHAM PARK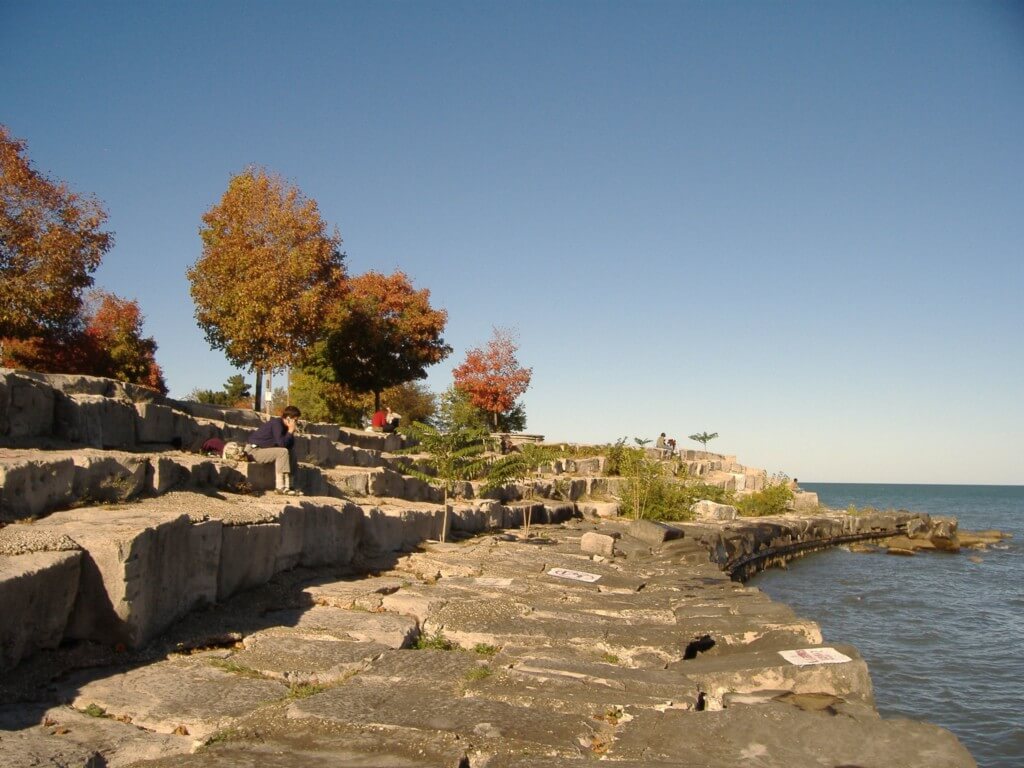 Start your day off right with a jog through Burnham Park in the south of Chicago. The docks at the north-most part of the path give way to a sandy beach peppered with some early-bird beach lovers setting up for the day, and the nearby Promontory Point provides the perfect skyline view of a Chicago morning.
7 A.M. WAKE UP WITH COFFEE AT CAFE JUMPING BEAN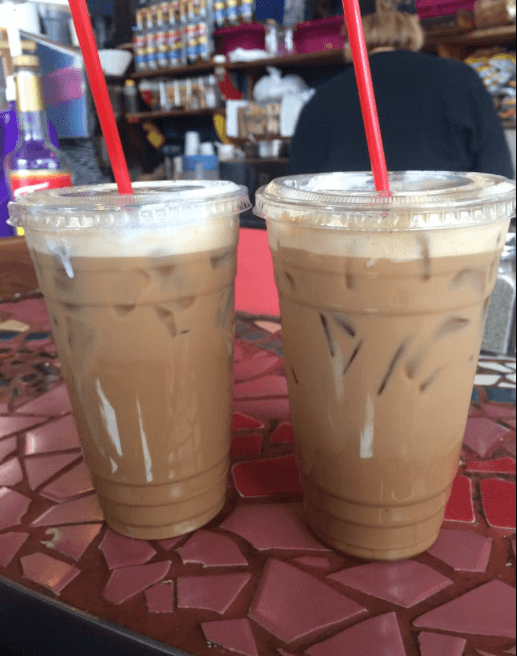 If your early run— or walk, let's be honest— leaves you feeling a little drained, there's no better place to perk yourself back up than coffee at Cafe Jumping Bean. Having been around for over 20 years, this quaint coffee shop allows you to settle down at a table with their specialty Mexican hot chocolate with a shot of espresso for a warm morning wake-up.
8 A.M. GET IN TOUCH WITH NATURE AT BUTTERFLY HAVEN YOGA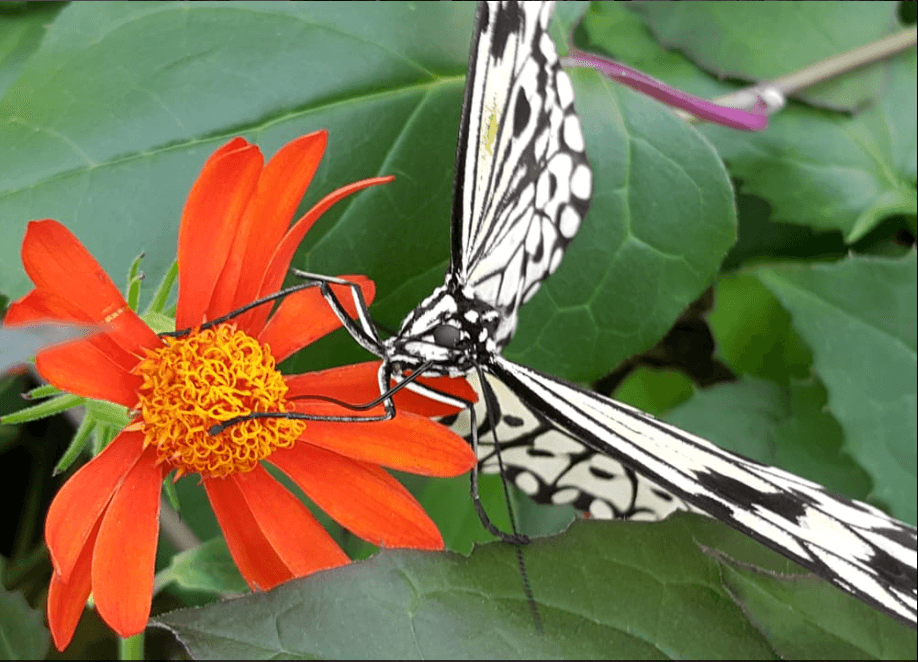 Next, head to Peggy Notebaert Nature Museum. Inside the Judy Istock Butterfly Haven, you can take part in a rejuvenating yoga class surrounded by the butterflies. The Butterfly Haven is a lush, tropical building filled with hundreds of different types of butterflies— the perfect place to get your zen on.
9 A.M. GRAB BREAKFAST AT LOU MITCHELL'S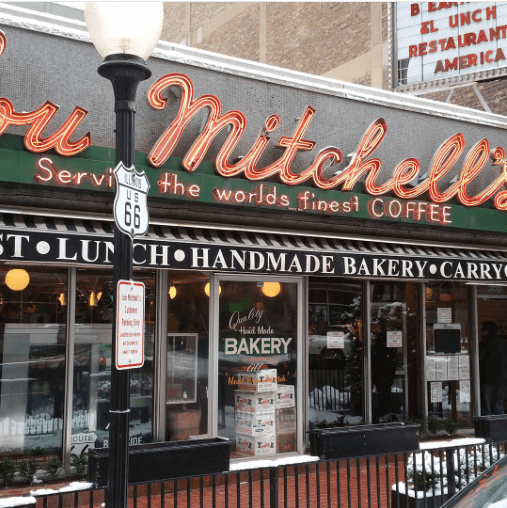 Hit the road to Lou Mitchell's, a Chicago landmark that sits right on the start of route 66, one of the original highways of the US. Open since 1923, the diner feels like a step into the past, with the original wood tables still used in their booths. Whether you want omelets, pancakes at the counter or even fluffy donut holes, Lou Mitchell's has it all.
10 A.M. SWIM WITH THE FISHES AT SHEDD AQUARIUM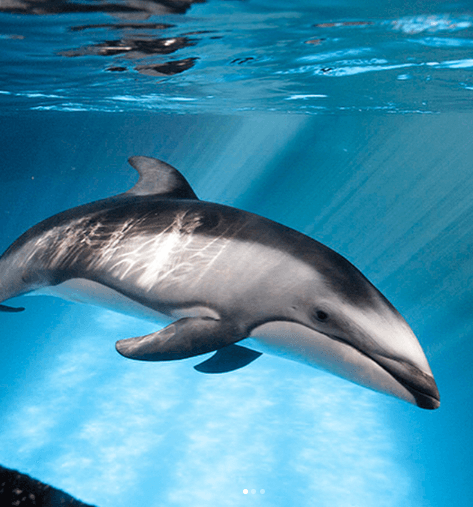 Okay, so they won't let you literally climb in the tank with them, but that doesn't make the Shedd Aquarium any less awesome to visit. One of the largest indoor aquariums in the world, it hosts anything from African penguins to Japanese spider crabs. "What was cool about the Shedd was that you could pet stingrays. That was [my brother's] favorite moment the whole trip. You see marine wildlife from different parts of the world," said Florida International University graduate student Gaby Ortega.
11 A.M. TREAT YOURSELF TO BRUNCH AT YOLK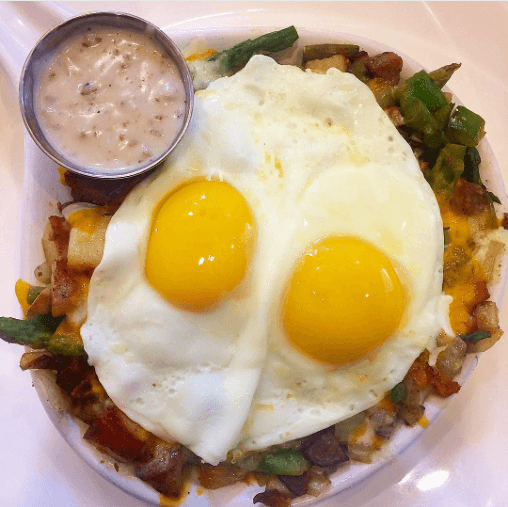 If you're a brunch— or second breakfast— kind of person you might find yourself heading towards Yolk. If you're craving traditional eggs Benedict or rich and delicious red velvet french toast, look no further. Pair your food with coffee or a fresh-brewed juice of your choice, and taste some serious magic.
12 P.M. VISIT THE LINCOLN PARK ZOO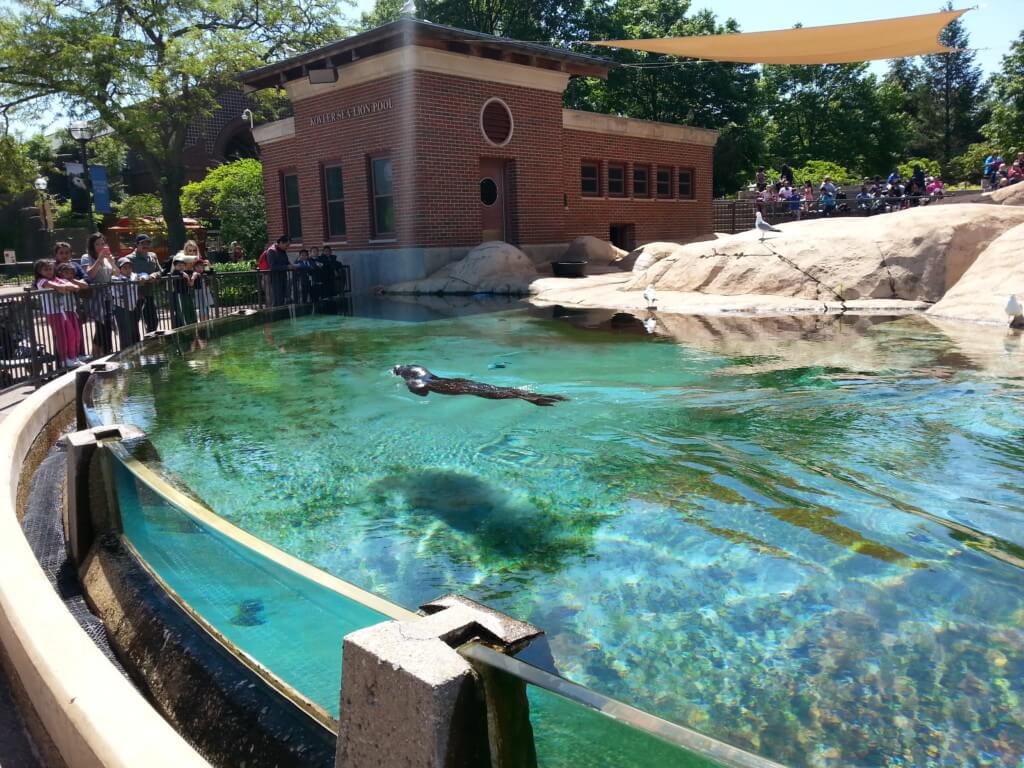 In the same neighborhood as the DePaul University campus, the Lincoln Park Zoo has about a thousand animals ranging from turtles to polar bears. Famous for the Waterfowl Lagoon and Kovler Seal Pool, and outside of the animals, they even have events like "Zoo-mba" and wine nights with animal experts. And the best part? "It's free, and you can easily spend an afternoon there," said University of North Carolina senior Catherine Iszard.
1 P.M. CHILL AT BEACH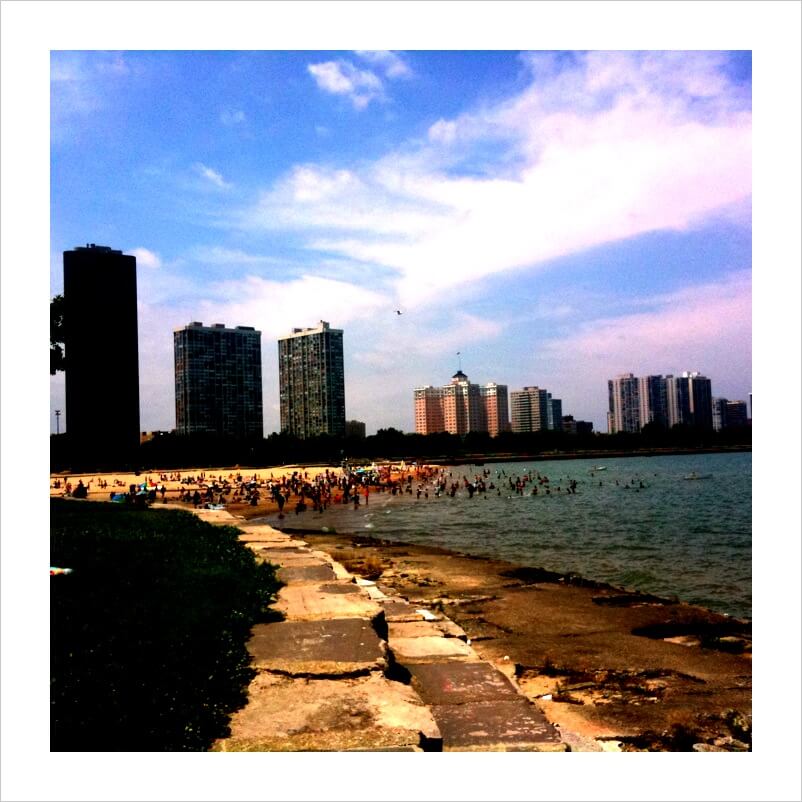 Head on over to Oak Street beach to watch a volleyball tournament, rock out to the outdoor festivals and concerts on Oakwood beach or bring your pup to the dog beach near to Foster Avenue. No matter what you're looking to do, there's a beach for it. So kick back, relax and get yourself a margarita— it may not be 5 p.m., but don't let that stop you.
2 P.M. LUNCH AND ICE CREAM AT MARGIE'S CANDIES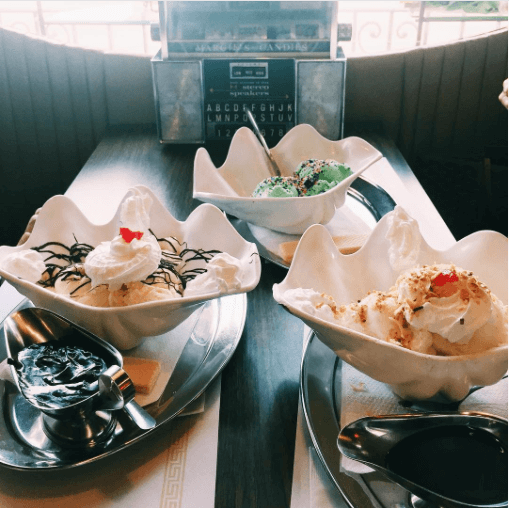 Satisfy your sweet tooth by visiting a classic Chicago institution, Margie's Candies. Over 90 years old, Margie's now houses delicious homemade sundaes, shakes and candies. "Margie's Candies is my favorite place to go. I usually go there for ice cream, but they have good sandwiches and it's a really cute place to be," said St. Louis University junior Natalie Dobbins.
3 P.M. SHOP THE MAGNIFICENT MILE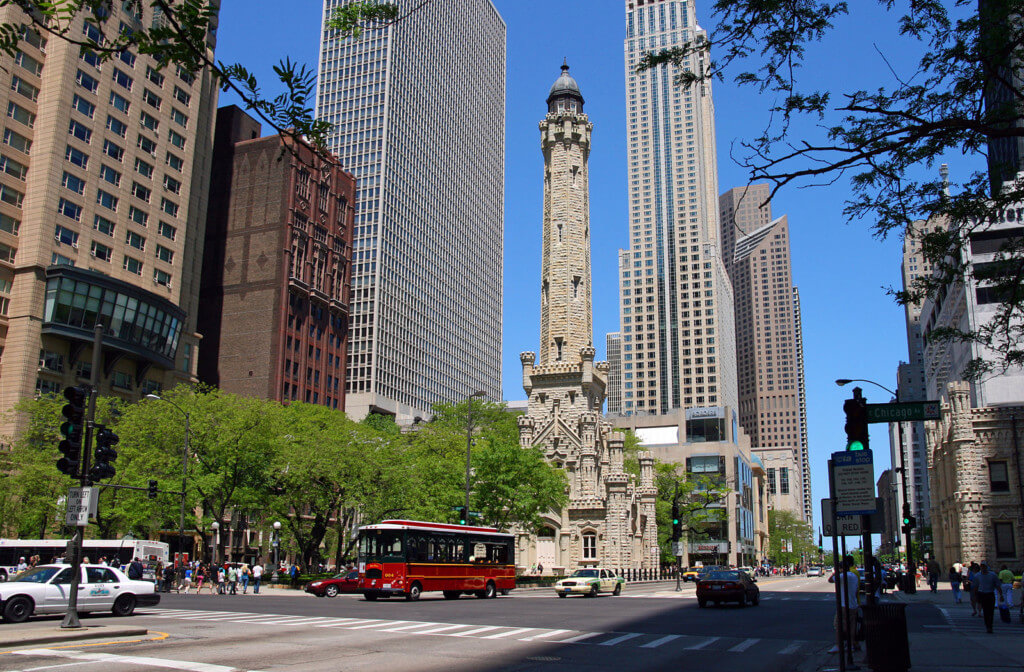 What better way to work off all that lunch than shopping? Your wallet may not agree, but visiting Chicago's Magnificent Mile is an experience you can't skip. The streets house enormous versions of your faves like Topshop, Sephora and Nike, as well as designer stores like Burberry. You can also shop 'til you drop in the gorgeous Chicago Water Tower, built into one of the only surviving buildings from the Great Chicago Fire.
4 P.M. TAKE AN AFTERNOON STROLL IN THE BOTANIC GARDENS

Marvel at nature from all over the world in the Chicago Botanic Gardens, from the rose gardens to the Japanese zen islands. "I love the Botanic Gardens because it's a place to get away and just surround yourself with beauty. My favorite is the Rose Garden. I always feel more peaceful after a visit to the gardens, and their food is amazing," said St. Louis University junior Claire Hadley.
5 P.M. GET YOUR HAPPY HOUR ON AT ANTIQUE TACOS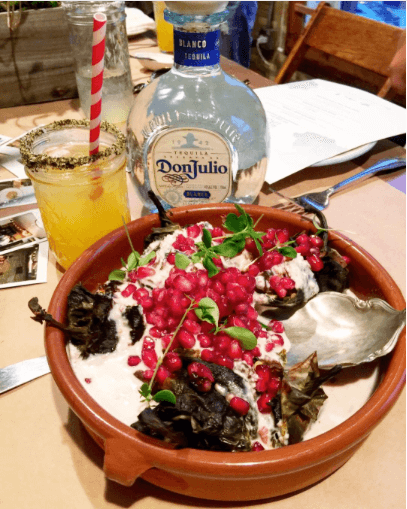 In 2015, the Illinois state governor finally lifted the ban on happy hour that had been in place since 1989, but Chicago's bars and restaurants definitely aren't behind the curve. Head over to Antique Tacos, a taqueria that your Instagram will absolutely love. Served in chic glass jars, from 4–6 P.M. Antique Tacos' margaritas are only $5, so get together a crew and settle in for some of the best margs in Chicago— and killer guac.
6 P.M. WANDER UP TO WRIGLEY FIELD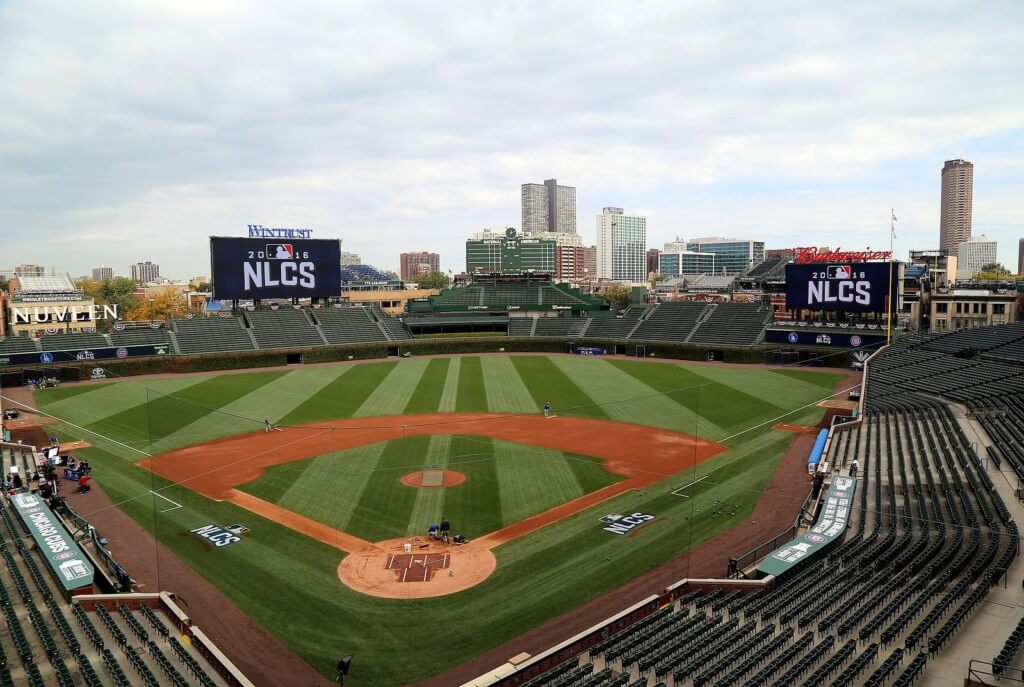 Chicago may have officially flipped out over the Cubs' World Series win last year, but baseball has always been one of the city's greatest loves. Check out the Wrigley Field, home of the Cubs and one of the most beloved baseball fields in the U.S. And if you're lucky enough to get a ticket, head to "The Friendly Confines" to see what all the Wrigley hype is about.
7 P.M. CHOW DOWN AT BIG BOWL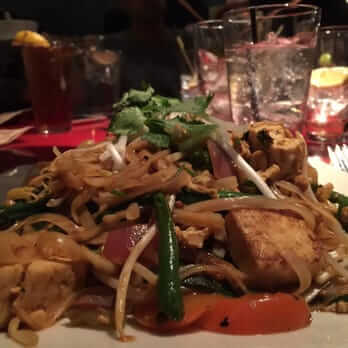 Craving some real Chinese and Thai food? Catch dinner, with a fun, cheerful atmosphere and amazing food at Big Bowl. "It's a delicious Asian fusion restaurant with a great atmosphere, and totally affordable! I go there for my birthday every year, it's perfect for families or friends," said Hadley. And for the vegetarians and gluten-free, no need to worry— you'll find plenty on the menu.
8 P.M. WATCH A MOVIE AT THE MUSIC BOX THEATRE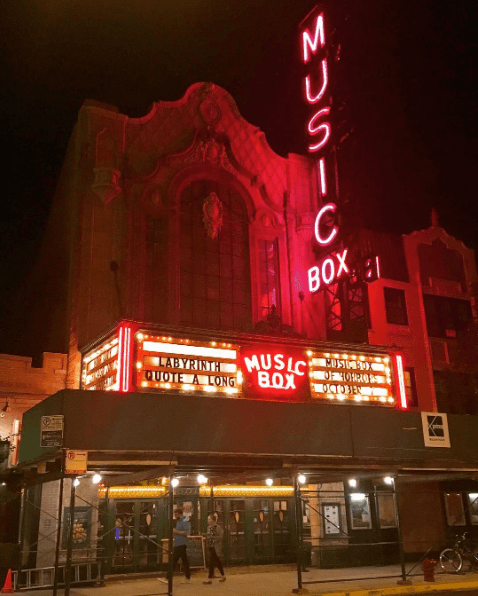 Go retro and catch a movie in the Music Box Theatre. Now, it's one of the premiere places to catch an independent or cult films, as well as amazing foreign films. Everything from Old Hollywood to Arabic language to even pornographic films has graced the theatre's silver screens, like In Old Chicago and Women on the Verge of a Nervous Breakdown.
9 P.M. HOP ON A BOAT AT NAVY PIER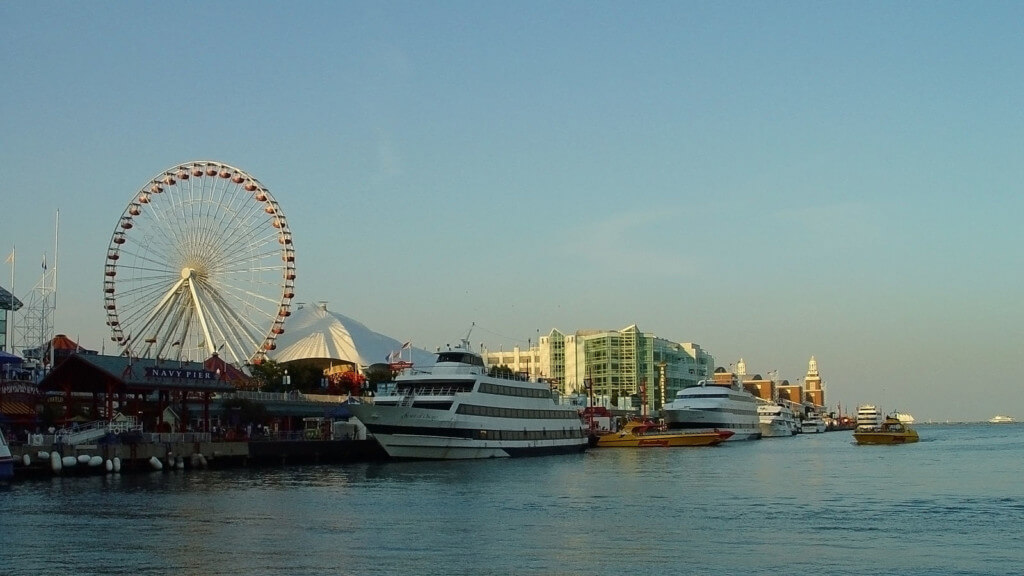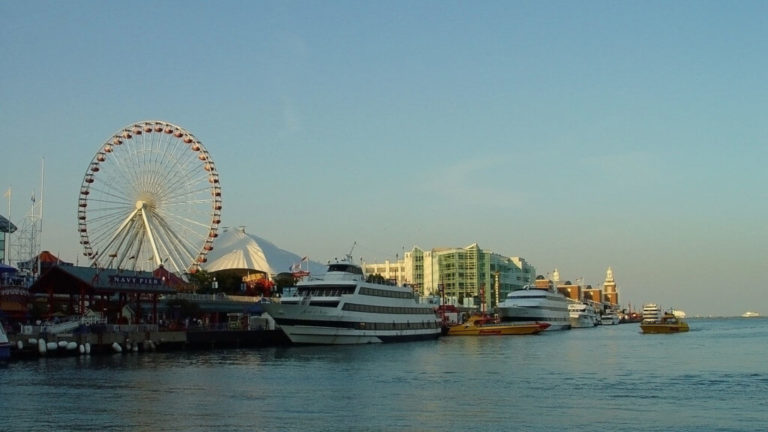 Take a boat cruise from the trolley and grab drinks at Margaritaville while listening to live music in the Beer Garden— there's a million things to do at Navy Pier. "I would recommend to do the Seadog Architecture Tour that's docked at Navy Pier. They do the architecture tour on the river and at the end they do like a speed drive out on the lake," said Ortega. Just make sure that you save enough time to get on the Ferris Wheel and see Chicago from high up in the sky—you might be lucky and catch the exact moment when the city lights up for the night as the sun sets.
10 P.M. RELAX AND READ AT MYOPIC BOOKS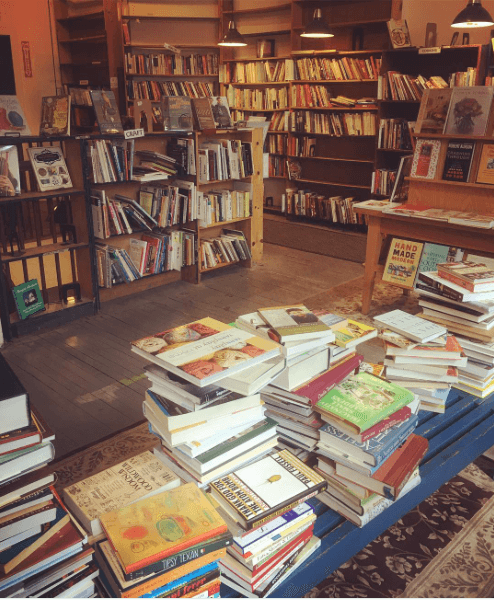 Check your bags and cellphone at the front door and chill at this beautiful, late-night used bookstore in Wicker Park. The two floors and basement packed wall-to-wall with books can definitely make a bookworm's dreams come true. On Monday nights they hold music sessions, twice a month they host poetry readings and every day the shop cat, Leonard, wanders around for all cat lovers to enjoy.
11 P.M. PREGAME AT THE EMPTY BOTTLE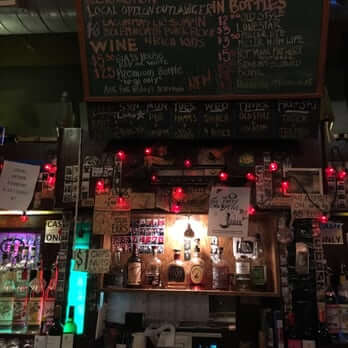 If you're a music lover, you can't miss out on visiting the Empty Bottle. Not only are the drinks dirt cheap, it's one of the best places to catch up-and-coming indie rock shows, claiming fame as the first gig of many now-famous bands. You definitely can't miss the $2-5 dollar beers or a $3 mystery shot, if you're feeling adventurous.
12 A.M. MIDNIGHT JAUNT IN MILLENNIUM PARK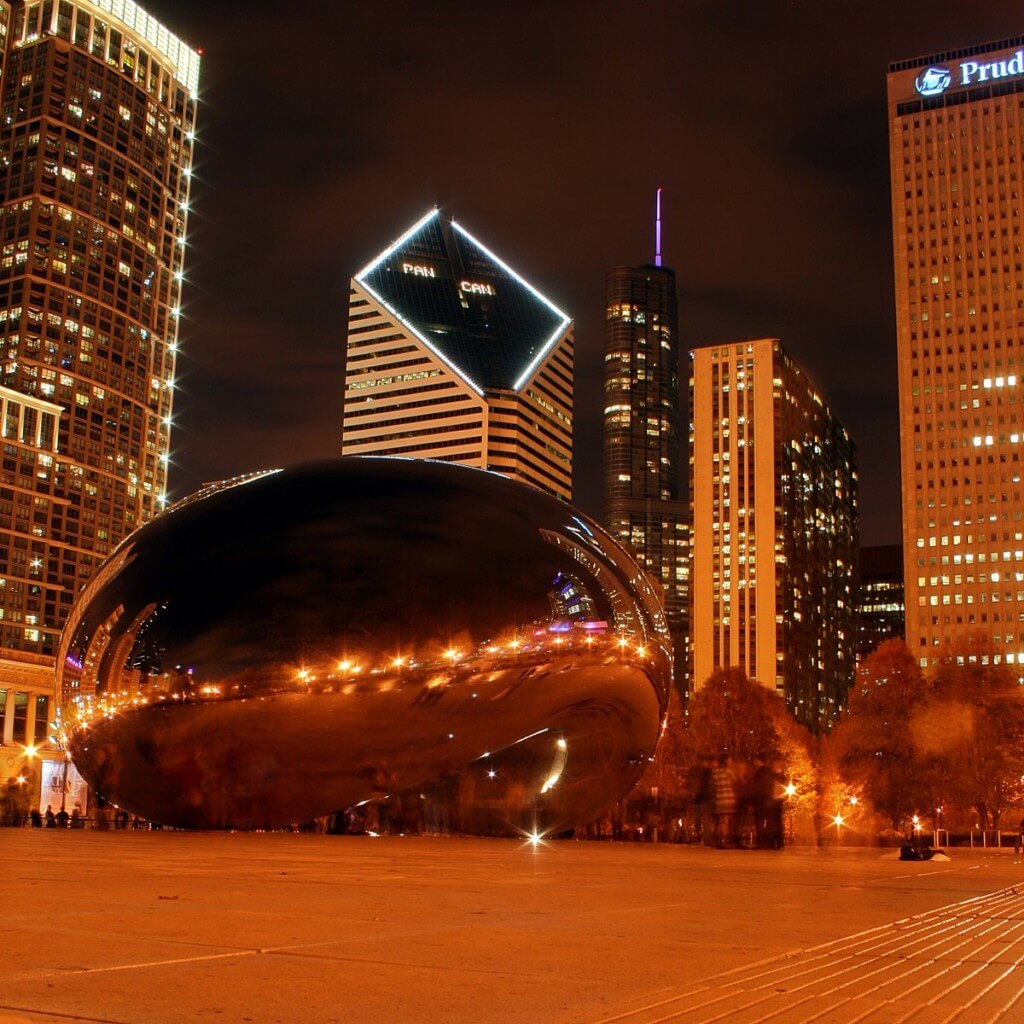 If you go to New York, you have to see the Statue of Liberty; if you're going to London, you have to see Big Ben. And if you're in Chicago, you have to see Millennium Park. It might be hopelessly crowded during the day, but the best time to visit is at midnight, when the city lights set the Bean and the Crown Fountain ablaze.
1 A.M. HIT THE BARS AT WRIGLEYVILLE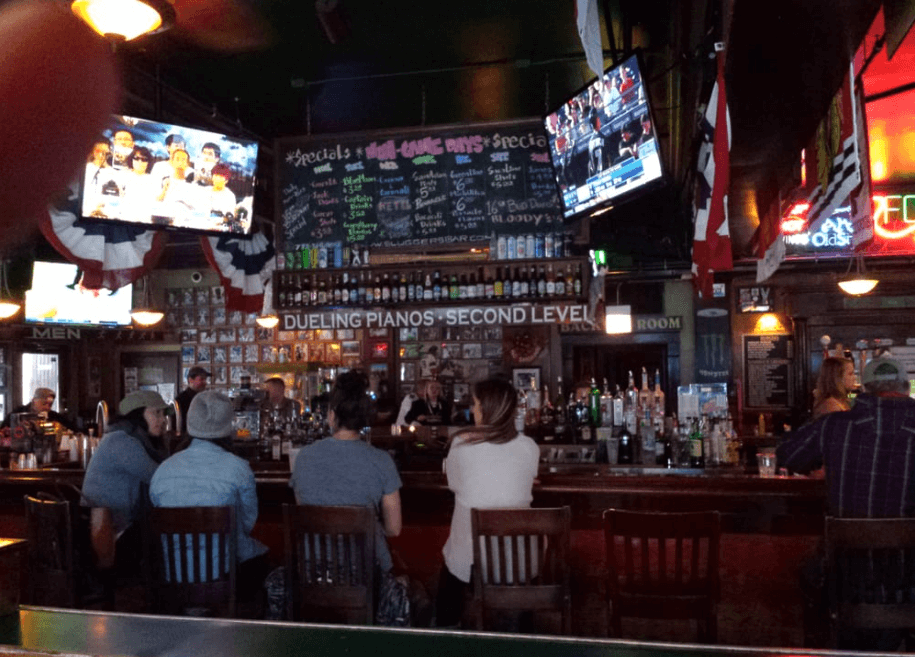 If you're planning a fun night of bar hopping, look no further than Wrigleyville. Sluggers, a sports bar with two stories, draws in people all night, with an entire level for dancing and another for the batting cages. During baseball season, check out Casey Moran's, a frankly massive bar with 52 big screen TVs— perfect for keeping up with the big game.
2 A.M. GRAB A SNACK AT DAT DONUT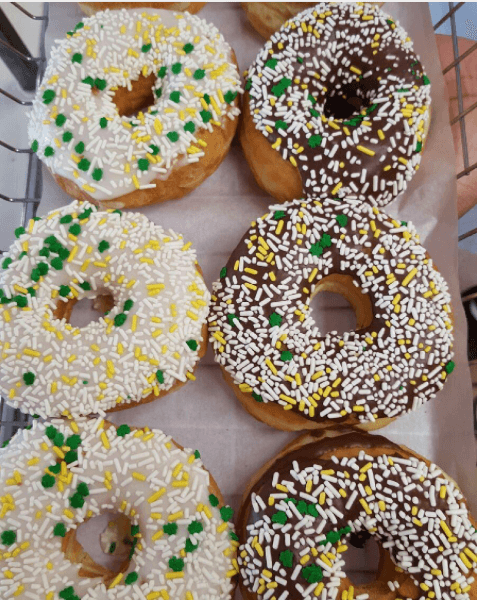 Every good bar-hopping night requires a pit stop for snacks, right? Stop by Dat Donut, a bakery in East Chatham that rolls out fresh donuts 24/7. Caramel, chocolate coconut, strawberry— they make any type of donut you could want. You won't have to dig too deep since donuts cost only $1. If just one isn't enough for you, there's also the Big Dat, a glazed or chocolate donut the size of your face.
3 A.M. BAR HOP TO THE HANGGE-UPPE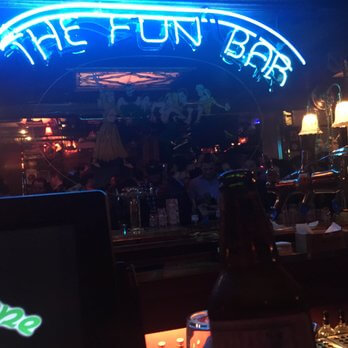 You'd think that at 2 a.m. the city would start to shut down, but for some places, the party is just getting started. The Hangge Uppe plays all sorts of music, with old-school rock and roll on one floor and Drake on the other. For a $10 cover, you can keep your party going past regular closing hours.
4 A.M. PERK UP AT THE PICK ME UP CAFE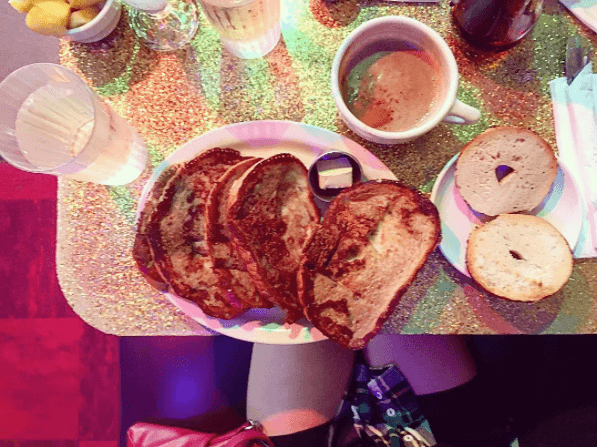 If you've got the late night munchies, slip into the doors of this 24-hour '50s style vegan-friendly cafe. And if you just desperately need a shot of energy that doesn't come from a jaegerbomb? Try the caffeine monstrosity called the Zombie: three shots of espresso, two cups of coffee, steamed milk and whipped cream, guaranteed to make the dead (that's you) rise.
5 A.M. WATCH THE SUNRISE ON THE LAKEFRONT

After a crazy, crazy night, there's only one way to round it out. Find your way east until you hit the lakefront, and enjoy the solitude. Almost the entire length of the lakefront has been preserved as a public space making it easy to find the perfect spot to collapse and watch the sun rise. Soak it all in— you just conquered this city. Now it's time for a nap.