Also written by Rebeca Arens.
Once you finally make it to college, you'll quickly learn that your magical four years justifies the best kind of addiction. One that causes jitteriness, yellowing of the teeth, anxiety and loss of appetite. I'm talking about coffee, of course. To get that caffeine fix, waiting in line at Starbucks for hours on end seems like the only way to keep you going. Instead of throwing your money at overpriced mocha frappelattecinnos that taste like a vat of sugar and expired milk, you can have all the coffee you want made by your own caffeine-hungry hands with the best coffee maker on the market.
Or proclaim your love for coffee for the whole campus to see:
Check out the best coffee makers that'll save you cash and from caffeine withdrawal.
The cheapest way to start your morning off right doesn't even require an actual coffee machine. All you need includes water, a pot or a pan, coffee and 10 minutes of your time. Simple, right? "All of my coffee machines have broken. Now I just use a good ol' pan," University of Florida sophomore Noah Shakoor said. "I boil the coffee and wait for the grains to sink to the bottom." Never fork over your savings for bad coffee again.
Price: $20.99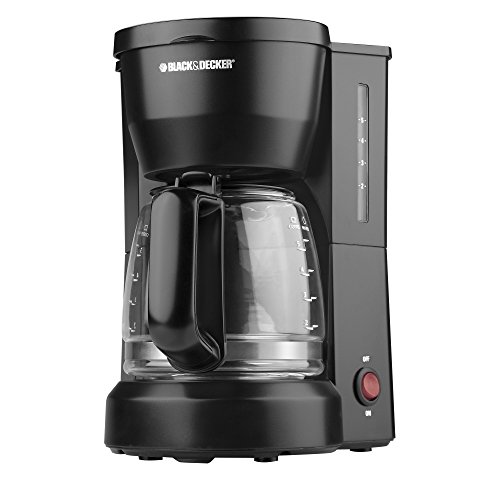 If you're content with the simple pleasures of life then look no further. No need to jump on the bandwagon of top-of-the-line coffee makers if this will quench your caffeine needs. Buy yourself a jumbo bottle of creamer, a jar of coffee grounds and you're set for a month with a happy checking account. Sometimes, going through the simple route serves as a better option.
Price: $14.84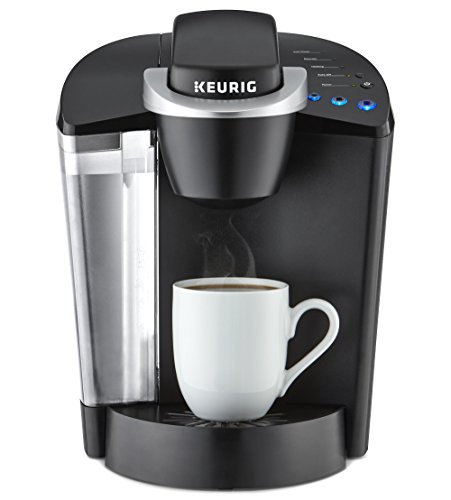 Although the initial purchase of the Keurig may seem pricy, the expense is beyond worth it. There's nothing more annoying than making too much coffee and having to dump the rest so why not get a machine that uses single serve K-cups? If you want to recycle and refrain from wasting more money on expensive K-cups, they also sell reusable K-cups for broke students. UF sophomore Bradley Minotti said, "There's so many options and a cup of coffee can be 60 cents." Talk about heaven.
Price: $99.33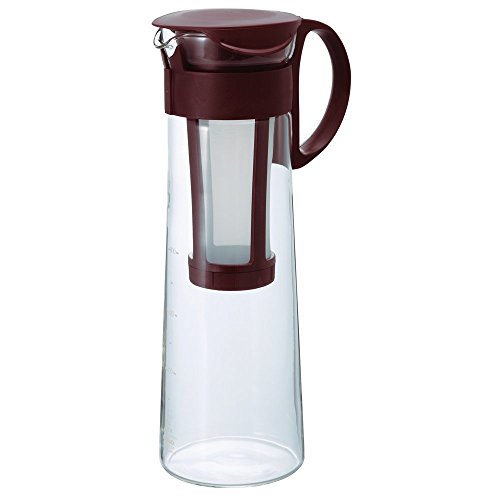 You'll have a delicious cold treat in hand in no time. Once you pour water over coffee grounds in the filter, place it in the fridge to make it icy cold in the morning. If you find yourself getting a migraine from caffeine withdrawal and you can't wait, skip the fridge step and pour it over ice. No need to pour boiling hot coffee over ice only for it to melt and create watery coffee anymore. We've got cold brew.
Price: $15.75
Your new best friend uses K-cups to brew delicious coffee without breaking the bank. It's even small enough that you can move it to your apartment once you finally outgrow the dorm life. You can even use it after graduation while trying to make it at your first entry-level job. "I love it because it's user friendly and it's the reason I jump out of bed in the morning," said University of North Florida junior Christina Cesta. Goodbye and good riddance, Starbucks.
Price: $38.92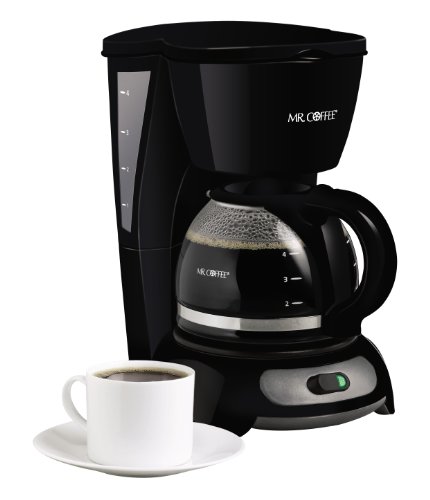 Looking for a coffee machine that will fit in your closet-sized dorm? This will fit in your room and make cleaning the small pot so much easier. It's even tiny enough to pack up and take with you wherever your caffeine desires take you. With a reusable filter, you can reward yourself with the knowledge that you recycle as well as save some money from buying filters. Black coffee never tasted so good (except not really—use creamer.)
Price: $14.99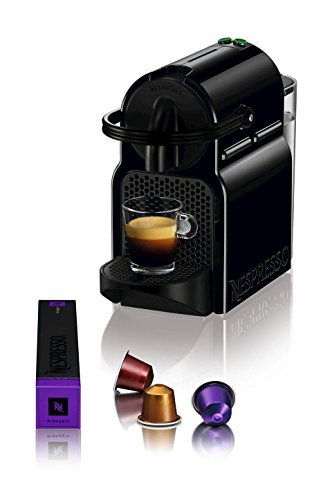 If you have virtuous godparents ready to prepare you for higher education, see if they'll splurge . If not, then figure out a way to pay, because you totally deserve it. What better way to panic over finals than crying into your cup of freshly made espresso? It doesn't even need to be finals season for it to save your life. "It's a great way to get your morning cup of Nespresso. The sleek design makes it worth every penny," UNF junior Bridgette Edwards said. Those over caffeinated jitters never felt so good.
Price: $101.81
Want to feel like a barista without the relentless customers' special requests? This doubles as something fun to watch as the coffee slowly brews. Trust me, this brew does not equal to watching paint dry. And it the coffee tastes delicious, so unlike baristas, you can enjoy the coffee you create. Even better, you can wash it in the dishwasher if you feel wiped out after the show. Faux baristas, you're welcome.
Price: $17.99
Honestly, I don't know what full-bodied flavor means, but that's what this French press has to offer. True coffee connoisseurs, you understand, or at least you pretend like you do. You can give yourself the credit that you helped make the coffee by boiling the water, stirring the brew and enjoying the product. Plus, you know you'll look cool as hell with this proudly standing on your counter. Make sure to match with just as classy coffee, too. Because, how else are you going to prove that you're the most elegant resident of your building?
Price: $21.99
Instead of asking for an endless amount of Starbucks giftcards for your family care packages, put this coffee machine on your wish list. "The Ninja has so many options of what kind of coffee to make so each morning I can have something different," UNF junior Sarah Ghninou said. Not to mention, it comes with a thick book of recipes for the many types of coffee you can make from iced coffee to hot coffee to a plethora of specialty brews including lattes. If you're not sold, they even provide a milk frother to top off all your sophisticated drinks of choice. Happy caffeine addiction!
Price: $144.79
Looking for more coffee makers? Look no further.
Whether you're the kind of person who takes pride in their beans or just grabs a cup as you dash out the door, coffee plays a pretty vital role in your life. Sometimes you might just throw up your hands and go wait in line at Starbucks, but when it's 3 a.m. and you're alone with your textbooks, the only place open and ready to cater that desperately needed shot of espresso is café your own kitchen.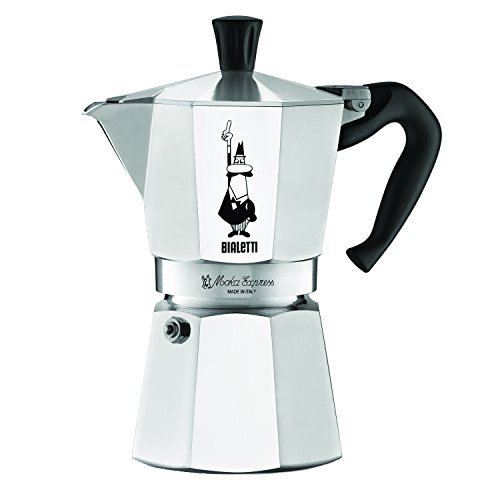 Let's be real—does anyone really have miles and miles of counter space? The last thing you need is something that takes up tons of room in your already tiny apartment. Also known as 'Macchinetta del caffe' in its native Italian, this a common sight in European, Latin American or study abroad students' kitchens who miss the taste of their second home. "It's what my mom always uses to make Cuban coffee, so that's what I grew up with," said William & Mary grad Chelsea Easter. Who says you need to feel homesick anymore?
PRICE: $29.89
When your drink of choice is a cinnamon-roll-and-icing-flavored coffee pod, cutting the sweetness and drinking it black like most cheap and little coffee machines demand of you can be hard. Worry not. Instead, use pods to brew that specific cup you want, even if you're the kind of person who buys variety packs of 12 because they're the only ones that have your favorite flavor. And when you forget to shut it off because you're so late to your exam that all you have time for is to grab your coffee and go, no big deal. This will shut off on its own and your room will live another day without being drowned in coffee.
PRICE: $17.99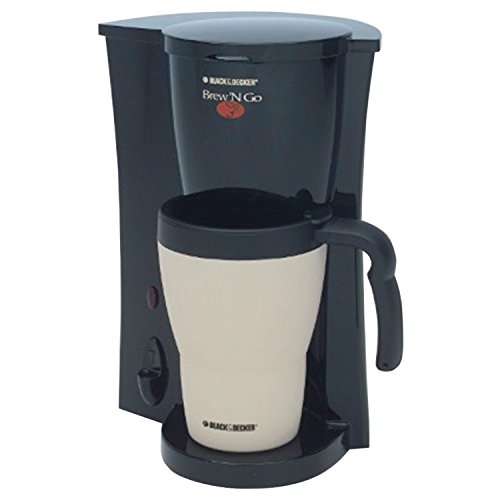 If you're constantly burning your fingers on hot coffee that sloshes over the edge of your mug as you run out the door, you're going to want something that can fix that. This travel mug means you won't need to choose between burnt fingers and being late everyday. Unlike most coffee machines that make you pick, it can easily brew both regular ground coffee or your favorite caramel cappuccino coffee pods. "It's great to be able to make any type of coffee whenever I feel like it. It's kind of like a one stop shop," said Carnegie Mellon senior Sarah Goodman.
PRICE: $14.72
We all love the sheer variety of their K-cups, not to mention how fast they can brew Lorelai Gilmore's all-time favorite drink. "When I'm making coffee, I'm making it for myself and I'm also usually in a rush, so a machine that makes only one cup in relatively little time is perfect for my needs," said University of North Carolina senior Bea Roland. But, for those whose counters are always cluttered with random junk, you'll need something smaller so you won't need to bother cleaning up in order to get your caffeine fix every morning. You're welcome.
PRICE: $62.99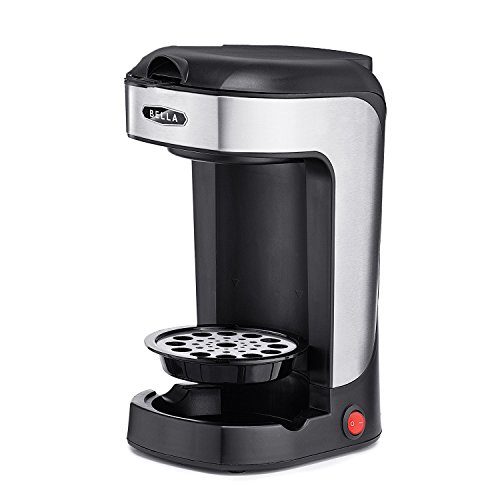 Look, making coffee without a pod can be pretty hard when it comes to figuring out the perfect ratio of beans to water. If you're too lazy to remember to clean the filters out or wet coffee grounds just straight up freak you out, throwing the parts you need into the dishwasher and pressing a couple buttons works perfectly fine for this machine. Leave the fancy tricks to baristas.
PRICE: $13.54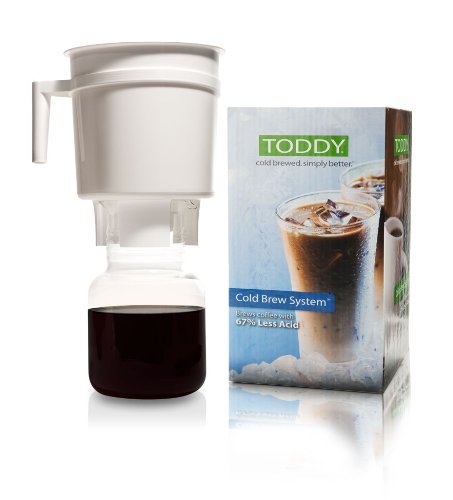 If you're not a hot coffee person, it can feel pretty frustrating scrolling through pages of coffee makers to find one that can make coffee just like you like it— cold and iced. To misquote Katy Perry, it's hot then it's cold. This one can even make tea, if—perish the thought—you're not a coffee fan. And if you're the kind of person who has to have their coffee on hand while you study, it fits in that one corner of your desk that doesn't have stacks of papers or textbooks scattered across it.
PRICE: $34.95
If you're the fancy kind of coffee lover who adores a French press, you know that it specializes in an exceptional amount of flavor in a short brewing time. Running late in the morning? This brews a pot of French press quickly, so you won't find yourself late for that 8 a.m. lecture. And, unlike most French presses, this has a microfilter that keeps grit from getting into your coffee. Need I say more?
PRICE: $29.95
You have dark circles under your eyes and desperately need some coffee after that all-nighter you pulled. But when you try to start your coffee maker, it gives a shuddering heave and then dies on you, carrying your hopes with it. Well, this isn't mechanical or have moving parts. "The best feature is how strong the coffee is. It's not bitter or acidic like real coffee is, it's smooth. It's what real coffee lovers drink," said St. Louis University junior Cari Frick. And for all you minimalists, it'll look cool and sleek on your counter.
PRICE: $43.00
The may cost more than some of us are willing to pay, but, hey, this is what parents and Christmas was invented for. You can even use that oversized reindeer mug present your Secret Santa got you one year, and fill it to the brim with all the options provided. "I really like how you can choose the size of whatever you want to drink and I love the variety of coffee flavors there are now. It is also really quick and doesn't require much maintenance, so it was perfect for me in all four years of college," said William & Mary grad Mary Nichols.
PRICE: $110.84
Maybe you have an app that controls everything from your car to your TV. For all you tech-obsessed out there, you can sync this machine to link to an app on your phone so you won't need to drag your butt of bed and wait for your coffee while doing something as outdated as standing. No more stumbling around bleary-eyed.
PRICE: $99.95
And for the truly coffee-obsessed? Once you've settled down with your perfect machine, try out one of our new racerback tank tops to show your devotion to coffee on campus and insta alike.
Updated on August 7, 2017 by Rebeca Arens to include coffee makers 11-20 and the coffee lover's tank top.