Packing for college doesn't have to be stressful. With the ultimate college packing list, you'll be living like a king on campus.
To ensure your dorm room's equipped with the essentials, you need a tried-and-true, solid list. That's the hard part. Since you already have enough on your mind from coordinating with your roommate to planning your class schedule, we took care it for you.
Your parents can only guess what you'll need and they won't be there to hand you a pack of earplugs when your roommate pumps up his EDM at 1am after chugging a couple Red Bulls.
Check out our college packing list created by students who know what you really need.
Tried & True College Packing List
On the Go

Breakfast Bars
For the on-the-go, shit-I-have-class-in-5-minutes mornings.
KIND Bar Variety pack: $9.49
Disposable or Travel Toothbrush
For those all-nighters at the library and sleepovers with…hmm, what was that guy's name again?
Colgate Wisp Portable Mini-Brush: $4.96
On The Spot Stain Remover
You or someone else will spill beer on your favorite shirt. This is the Holy Grail for all clothing mishaps.
Sun and Earth Instant Stain Remover Pen: $7.47


Pocket Hand Sanitizer Spray
People are dirty. Don't risk getting a cold during finals.
Dr. Bronner's Lavender Hand Sanitizer: $7.50
Coffee Travel Mug
If you're going to be on the go, so should your coffee.
Contigo SnapSeal Vacuum-Insulated Stainless Steel Travel Mug, 20-Ounce: $19.17
Water Bottle
Hydration is a must.
Camelbak Eddy Bottle: $14.95
Clothes

10 T-shirts
Your miniscule closet will fit less than you think. Don't worry, we've found the only 10 you need. Check out our shop for the best college tees.
Two Pairs of Jeans
Nice, comfy, skinny or ripped—pick two and you'll be set. You don't really like the third pair anyway.
30 Pairs of Underwear
Because you won't want to do laundry more than once a month.
Summer Gear
It'll still be hot when you get to school—your body will appreciate tank tops.
Winter Gear
Think flannel. The temp will drop before you know it, and layers will come in handy.
Women's Padded Anorak Jacket: $37.95
Business Casual Attire
You never know when you'll need to dress to impress: panel speakers, class presentation, career fair.
Sweatpants
Because after a long day of classes, they're like heaven on earth.
Running Shoes
You might want to keep in shape…or make a fast getaway.
Nike Women's Flex Run: Price Varies
Flip Flops or slippers
If you can't remember the last time you swept or Swiffered your floor, you probably shouldn't wlak barefoot on it
Slip On Moccasin Slippers: $14.99
Bathing suit
When the weather's warm, you'll want to recharge that tan before winter wins come swirling in.
Gloves
Don't worry; you can still snap your campus's winter wonderland vibes while wearing these gloves
Sport Touchscreen Gloves: $6-20
Pajamas
Dorm life is basically a never-ending sleepover—so please, please, please don't go to bed commando.
Rain boots
When campus walkways turn into rivers, you'll thank us.
Rain jacket
Listen to your mom and just pack it. No one will judge you when you walk into class dry.
30 pairs of socks
Why wash socks when you can have a ridiculous supply of them in your drawer?
Workout clothes
Force yourself to beat the freshman 15 and hit the gym every so often.
Bedroom

Alarm Clock
Even if you use the alarm on your phone, it never hurts to have back up around finals.
iHome iAVS16 Alexa Bedside Speaker System: $129.99
Egg Crate Mattress Pad
Those XL twin mattresses are murder on your back.
Eva Medical EggCrate Foam Mattress Pad: $39.99
Condoms
You should always be prepared and you don't want to buy the 50-cent ones from the bathroom dispenser.
Trojan Pleasure Pack: $18.49
Pillows
For comfort at night and during study hours.
Snuggle-Pedic Memory Foam Pillow: $59.99
Duvet Cover
If you go the down comforter route, you'll want a duvet cover that represents your style.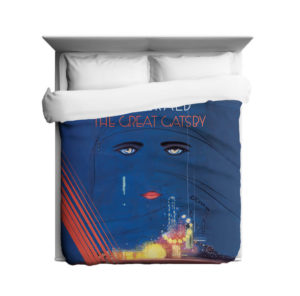 Great Gatsby Duvet Cover: $89.99
Blankets
You'll constantly disagree with your roommate about the temperature.
Queen Polar-Fleece Thermal Blanket: $17.99
Twin XL Sheets
Yes, your new bed is tiny.
Jersey Sheet Set, Twin Extra-Long: $34.99
Sleeping Bag
For expected and unexpected visitors. No more sacrificing your own blankets so people don't have to pass out on concrete.
Coleman Trinidad Warm-Weather Sleeping Bag: $21.63
Photos
At some point, you'll miss your family and friends from home (it's a great way to cover up the white cinder block walls, too).
Hanging Photo Gallery:$20.25
Dry Erase Board
It's always fun to come back to your room and read silly notes from your new friends.
Board Dudes 11″ x 14″ Metalix Magnetic Dry Erase Board: $9.07
Earplugs
You never know when your roommate will be having a loud phone conversation while you study (…or when your neighbor will be having a loud "conversation" on the other side of the wall).
Moldex Foam Ear Plugs: $16.85
Lamps/light bulbs
The dorm's hospital-esque fluorescent lighting just won't do.
Park Madison Floor Lamp: $46.99
Wall Art/Decorations
If you don't like the way your room looks, you won't feel at home.
Sweet Jojo Fabric Memory Board: $27.99


Tape/Sticky Putty
No matter how many decorations and photos you have, you'll need a means of hanging them up.
Loctite Mounting Putty: $4.11
3M Removable Hooks
The posts on your bed can only hold so much. These provide extra hanging space for coats and bags.
Command Hooks: $5.83
Bedrest Pillow
For when you want to do work on your bed but don't want to lean up against the miserable, cold, hard wall.
Brentwood Originals Bedrest: $33.95
Hangers
Because your business casual outfits look less than casual wrinkled.
Mainstay Adult Hangers: $9.98
Pillowcases
You won't feel like washing your germy pillowcases when the flu makes its way around your building. Have an extra set on hand so you can stay in bed all day.
HC Collection 2pc Set of Pillow Cases: $12.99
Electric Blanket
In the words of Ned Stark, "Winter is coming."
Serta Sherpa Microfleece Reversible Electric Heated Throw, Grey: $59.99
Kitchen

Dishware
You don't want to have to eat out of your Frisbee.
Cambridge Dinnerware Set: $14.99
Your Own Set of Utensils
Because the sink will fill up, and you won't want to dig around for a fork.
3 Piece Stainless Steel Cutlery Kit: $10.95


BRITA Filter
The tap water isn't wonderful everywhere.
Brita 10 Cup Pitcher: $26.99
Popcorn
Because "girls night in" with a Disney movie will be one of your fondest college memories.
Bulk Stock-Up
Stockpile granola, mac 'n cheese and ramen from a bulk store like Costco—because you won't want to go food shopping during midterms.
Annie's Homegrown Microwaveable Cheddar Mac & Cheese: $13.95


Bottle Opener
The best beers aren't twist-offs.
Waiter's Corkscrew: $9.95
Ramen
So cliché, but so cheap and easy to make.
Maruchan Ramen Variety: $13.64
Granola
Quaker Chewy Granola Bars Variety Pack: $9.27
Bathroom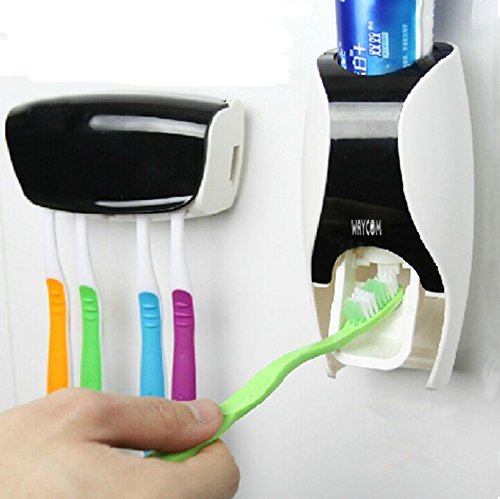 Toothpaste
Because the morning after is less romantic when you have morning breath.
Toothbrush
Keep a few extra for unexpected visitors…
COLGATE Slim Soft Compact: $4.30
Towels
You'll want to dry off after scrubbing the Sharpie marker off your skin.
8-Piece Towel Set: $24.99
Shower Shoes
Because you don't really know what your roommate is doing in there for over an hour.
Showaflops Antimicrobial Shower Sandals: $14.99-24.85

Shower Caddy
Pack it with your shampoo, body wash, razor and loofah.
Quick Dry Hanging Caddy: $7.71
Bath mat
I heard a horror story of a freshman who fell in the bathroom, hit her head and woke up not knowing what happened—don't slip, and don't be that freshie.
Vdomus Non-slip Microfiber Shag Bathroom Mat: $12.95
Body Wash
Soap bars can fall on the nasty shower floor. Enough said.
Mrs. Meyer's Body Wash: $7.49
Deodorant
Avoid that bad BO stink.
Flat iron
Your best defense against frizzy hair has arrived. Plus, your sister won't let you take the shared iron away from home.
KIPOZI 1 Inch Pro Nano-Titanium Flat Iron: $35.08-98.99
Floss
Your dentist may be far, far away, but he'll still get pissed if you don't floss.
Oral-B Glide Pro-Health Comfort Plus Mint Flavor Floss: $10-11
Hairbrush
Bedhead can happen overnight, or even after a quick nap.
Crystallove Round Shape Plastic Hair Brush: $7.39
Hair dryer
Again, your sister isn't letting you take her dryer anywhere. And she'll come get you if you sneak it out.
Conair 1875 Watt Ionic Hair Dryer:: $12-24
Robe
So when you don't feel like getting dressed after showering, you don't traumatize your roommate.
Just Love Kimono Robe: $22.99-24.99
Tweezers
These will keep your eyebrows on fleek until you find someone to wax them.
Professional Stainless Steel Slant Tip Hair Removal Eyebrow Tweezer: $6.41
Parties

Paper Towels
Your friends will make a mess and will not help you clean.
Seventh Generation White Paper Towels: $12.41
Plastic (Washable) Cups
Because red Solo cups are too cliché.
Reusable Party Cups: $19.76

Costumes
For getting creative with at themed parties from "snow pants or no pants" to "lax bros & tennis hos."
Deck of cards
Any time you feel bored, this deck of cards will save you and your friendships.
Bicycle Standard Index Playing Cards: $4.95
Cards Against Humanity
Break the ice with new friends—in the most awkward way possible.
Cards Against Humanity: $25
Exploding Kittens: NSFW Edition
Boobs, butts and wizards—what? You'll laugh so hard reading these cards that you won't even realize you picked up an exploding kitten card.
Exploding Kittens: NSFW Edition: $19.99
Appliances/Electronics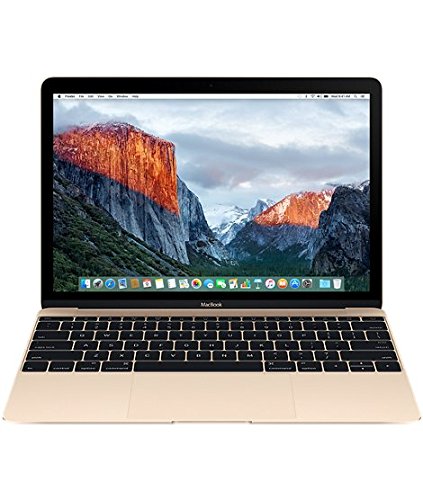 Laptop
For updating your blog and drafting party playlists. Oh yeah, and writing papers, researching and getting school stuff done.
Magic Bullet Blender
For your Paleo-friendly, kale-packed morning smoothie.
Small Magic Bullet Blender: $39.00

Coffee Maker/Tea Strainer
You'll need some help perking up in the morning (and recovering from last night).
Keurig Mini: $40.19
Mini Fridge
To house all those "beverages" and Thanksgiving leftovers.
Danby Compact Refrigerator : $142.00

Surge Protector/Strip Plug
You might get only one outlet in your room…and you brought over five appliances.
Belkin 12-Outlet Surge Protector: $19.10
Extension cord
The solution to when the only outlet is next to your roommate's desk.
iPhone/iPod Speakers
It isn't a party unless you're blasting Iggy.
Amazon Echo: $179.99
Noise-cancelling headphones
You don't have to yell at your roommate for blasting the TV during study time if you can't hear it.
F-HeeBin In-Ear Noise Cancelling Sweatproof Headset: $25.99-99
TV
Some old school people still watch TV over Netflix…so here's one of those things.
Samsung UN19F4000 19-Inch: $127.99-149.99
Video Game system & games
Whether you're team Xbox or Playstation, you'll make friends in seconds if you bring your console to your dorm.
PlayStation 4 Pro 1TB Console: Varies
Printer, paper, ink, extra paper in
When you stay up all night writing finishing that 10-page paper, the last thing you want to do is run to the library and pray the printer has ink. Take procrastination matters into your own hands.
HP Officejet 4650 Wireless All-in-One Inkjet Printer with Ink Bundle: $110.98
Laptop sleeve
Your #brokecollegestudent budget can't buy you a new laptop, so take care of the one you own.
AmazonBasics 13.3-Inch Laptop Sleeve: $8.99
External hard drive
When your computer crashes, you will thank us.
Seagate Backup Plus Slim 1TB Portable External Hard Drive: $59.99
Flash drive
A smaller version of the external hard drive, and just as handy.
SanDisk Cruzer Blade 32GB USB 2.0 Flash Drive: $9.99
Surge protectors/power strip
Electrical plugs: One less thing you want to fight over with your new roomie.
AmazonBasics 6-Outlet Surge Protector Power Strip 2-Pack, 200 Joule: $10.16
First Aid

Band-Aids
You will drunkenly bust open your knee at least twice.
Aspirin/Pain Relievers
After a while, you'll realize that having a hangover isn't a good excuse to skip class.
Acne treatment
You don't want a giant pimple for your first frat party, do you?
CeraVe Foaming Facial Cleanser: $8.59
Prescription glasses and/or contact lenses, case and solutions
All the carrots in the world can't bring your sight back if you forget your contacts or glasses
Bausch & Lomb Biotrue Multi-Purpose Solution – 2/16 oz Bottles Plus 2 lens cases: $25.99
Cough drops
You'll need something to soothe your raspy voice after game day.
HALLS Sugar-Free Cough Drops: $6.87
Emergency contact information
Make sure someone know how to get ahold of mom in scary situations.
Prescription medications (including birth control)
Remember to switch your prescription to a pharmacy near campus so your mom doesn't have to mail you refills every month.
Retainer and cas
Putting these on after a semester of neglecting them will bring you a world of pain.
Vitamins
Keep that immune system running while everyone else catches the dorm cold.
Viva Naturals Premium Non-GMO Vitamin C: $19.99
CampusMD
Unlimited video access to a doctor 24/7. For when you're sick and need that script and doctors note for missing class. Get 50% OFF with promocode: collmag99
Cleaning
"Cleaning supplies make life worth living," said Mount Holyoke College sophomore Maggie Dols.

Method All Purpose Natural Surface Cleanser
For all the dust that accumulates on your desk and dresser.
Small Vacuum Cleaner/Swiffer
For carpet crumbs, spilled beer and everything in between.
Swiffer Starter Kit: $11.99
Shower cleaner and brush
Keep that bathroom lemony fresh to make up for the one time you forgot to flush.
Comet with Bleach Cleanser Lemon Fresh: $6.79
Swiffer hand duster
Don't give those dust allergies a chance to act up.
Swiffer Duster Cleaner Starter Kit: $7.10
Hand steamer
All your clothes will look super wrinkled after you unpack them (if you ever do).
URPOWER Garment Steamer 130ml Portable Handheld Fabric Steamer: $19.99

School Supplies & Study Space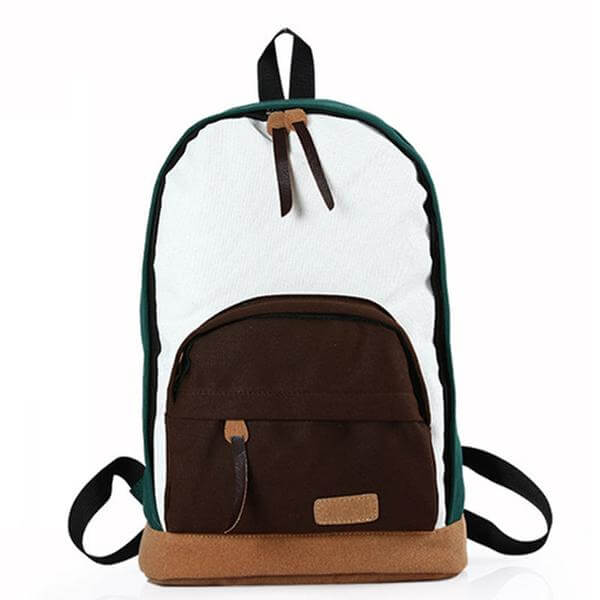 Binder
Get your papers together so you feel like your life is actually together.
Avery Economy Binder with 1 Inch Round Ring:: $1.86
Ethernet cable
How are you supposed to binge the new season of Orange is the New Black when you can't even download a PowerPoint? Rely on the Ethernet, not the crappy campus Wi-Fi.
Cat 6 Ethernet Cable 50 ft White: $12.90
Folders
Again—get your life organized. Do whatever you need to do to get it together.
School Smart 2 Pocket Folder – Pack of 25: $10.15
Index cards/flashcards
Memorizing definitions works the same in college. You write the definition on one side, the term on the other.
Oxford Heavy Weight Index Cards, 3″ x 5″, Ruled, White, 100/Pack: $2.99
Loose-leaf lined paper
Remember that stuff you write notes on? Yeah, you need it here, too.
Staples College Ruled Filler Paper, 8 1/2″ x 11″, 400 Sheets: $7.49
Notebooks
You'll use this for more than doodling your crush's name in your first upper-level division course.
Mead Spiral Notebook, 1 Subject, 70 College Ruled Sheets, Assorted Colors, 6 PACK (73065): $6.54-14.19
Pencils
Technology has advanced pretty far, but Scantron exams still don't decode pen ink.
BIC Pencil Xtra Sparkle (colorful barrels), Medium Point (0.7 mm), 24-Count: $4
Pens
You'd be surprised how many times you scramble around looking for a pen. Have a decent stock handy just in case.
BIC Round Stic Xtra Life Ball Pen, Medium Point (1.0 mm), Black, 36-Count: $4.99
Pouch
You can't bring your furry friend to campus, but you can bring something that reminds you of him.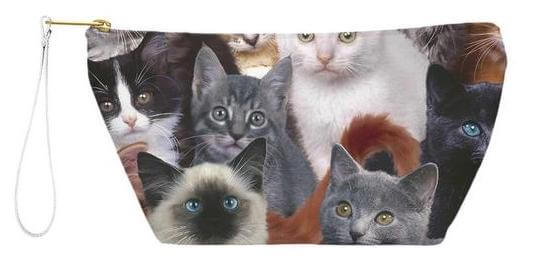 Cats for Days Pouch: $14.99-$19.99
Highlighters
Pro tip: If it's on a PowerPoint slide, it's probably important. Use these to make that point stand out in your notes.
Sharpie Tank Highlighters, Chisel Tip, Fluorescent Yellow, 12-Count: $5.2
Planner
Writing down assignments and exams means you won't forget about them.
The Simple Elephant Agenda: $19.99-29.99
Post-it notes
Keep your roommates out of your stuff with some passive aggressive sticky notes.
Post-it 3 x 3 Inches Neon Collection Notes, 8 Pads/Pack: $9.49
Scissors
You've got to cut tags off of all the stuff you bought somehow.
Fiskars 8 Inch Softgrip Scissors Straight, Stainless Steel: $4.79
Stapler & staples
Your teachers want papers stapled before you turn them in.
Swingline Stapler 3-in-1 Set, Includes Stapler, Stapler Remover and 5000 Count Staples: $6.59
Tape
So much household stuff, so little time.
Scotch Magic Tape, 1/2 x 450 Inches, 2-PACK: $5.38
Wastebasket
All the stuff you don't end up using needs to go somewhere…
Brighton Professional Black Wire Mesh Square Wastebasket, 4.4 gal.: $7.79
Things You Never Would Have Thought Of

Medical Insurance Card
You'll most likely need a doctor at least once this semester.
Umbrella/Rain Jacket
Because it will rain harder in your college town than you expected.
Totes Umbrella: $12.58

Step Ladder
Because something is always hard to reach.
Dorel Industries Lightweight Stool: $23.89
Small Tool Kit
For putting together that Ikea desk.
Allied Tools Mini Tool Kit: $8.17
Batteries
You'll need them more often than you think.
Hamper/Detergent/Quarters
Because your mom isn't doing your laundry anymore.

Pro-Mart Deluxe Hamper

: $7.99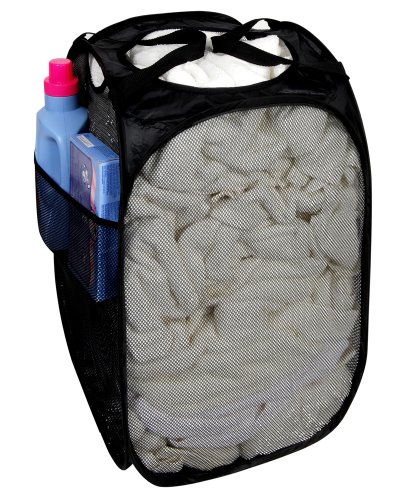 Super Glue
For when you break your roommate's lamp playing drunk speedball in your room.
Gorilla Glue: $5.97
Nail Polish Remover
For when you super glue your fingers together after you fix the lamp.
Organic Nail Polish Remover: $12.15

Storage Bins
Extra storage under your bed for those bulky winter clothes.
Ziz Home Under the Bed Storage Organizer: $8.99
Flashlight
For when your roommate goes to sleep super early and you need to find your way to the bathroom.
BYB Super Bright 9 LED Mini Aluminum Flashlight with Lanyard: $19.99
Pepper spray
Just in case.
SABRE Red Kuros! Pepper Spray: $11.99
HDMI cable
Why get cable when your laptop can play Netflix on your TV?
AmazonBasics High-Speed HDMI Cable – 10 Feet: $7.99
Duffle
Gym bag, overnight bag, weekend bag… you'll find a use for this.
Nike Brasilia 6 Duffel: $18-90
Drying rack
Realize that you need this before you shrink your favorite shirt in the dryer.
Homz "Over The Door" Towel and Garment Drying Rack: $26.36
Space bags
Shove that winter gear under your bed during the hot months.
Ziploc space bags (10-bag set): $24.98
Beach towel
Because your friend's apartment complex has a really great pool.
100% Cotton Beach Towel, Pool Towel Gradient Blue Striped: $13.99
Ear plugs
Study in complete silence.
Ear Plugs For Sleeping Set of 2: $5.99
Extra phone charger
So your parents know you're alive at all hours of the night.
Anker Astro Mini 3350mAh Portable Charger External Battery: $25.99
ID/driver's license
Your real one, please.
Lap desk
Perfect for Netflix binging—I mean studying—in bed.
Honey-Can-Do TBL-03540 Portable Laptop Lap Desk with Handle: $17.12-14.71
Twin air mattress
For when your high school BFF comes for the weekend.
Zaltana Single Size Air mattress with DC Air Pump: $21.99-29.99
More on Packing for College
Knock a few items off that list with The Freshman Collection: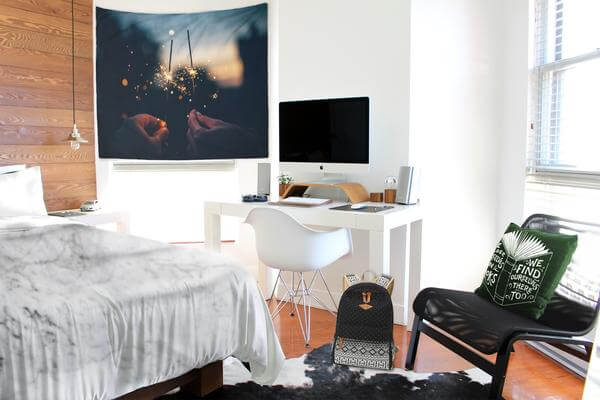 Overwhelmed AF? These 10 Questions Will Make That College Shopping List Feel Less Like a Chore.
1. Does my school already provide this?
Your college's housing website can only give you so much information. Dorm specifics vary from campus to campus, building to building, even room to room. Talk to people who've actually lived in your building to get the lowdown on what you need. "I thought that the dorm that I was in was up-to-date… Little did I know it was old and did not have a cooling system," said Mount Holyoke sophomore Lerato Mashale. Solution? Buy a fan.
2. Am I allowed to have this?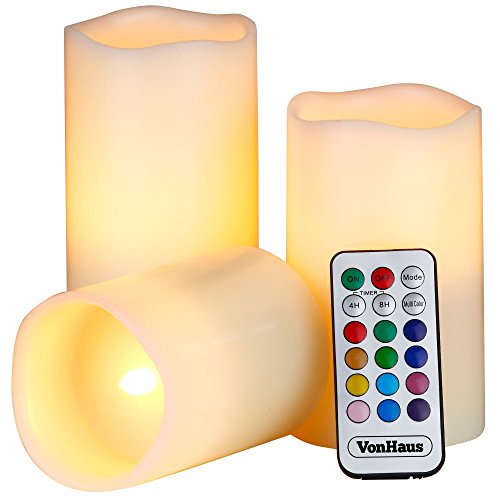 No, we're not talking about alcohol. Your university provides a list of items not allowed in the dorms. Whether you read it or not, RAs will come in for random room checks and take your contraband. That means you can kiss your Christmas-scented candles goodbye. Better yet? Leave them at home and bring electric candles and air fresheners instead.
3. Is my roommate buying this?
Your dorm barely fits one mini-fridge. How do you expect to fit two? Get in touch with your roommate ASAP and discuss what items you're willing to share. Decide who buys what and voila! You save space and you save money.
4. Do I need this right now?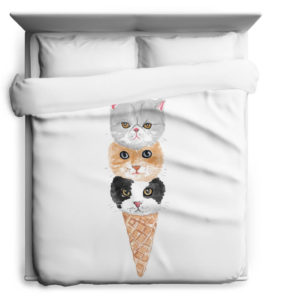 Think about what you absolutely need to get by on your first few days. Stores can ship your gear to a location near campus so you can minimize your travel load. So leave the printer in the store—get it delivered instead. Don't leave the essentials behind, though."[I] regret not having bought bedding before I arrived. [I] froze on the first night," said Mount Holyoke senior Sarjana Jaiswal.
5. Can I afford this?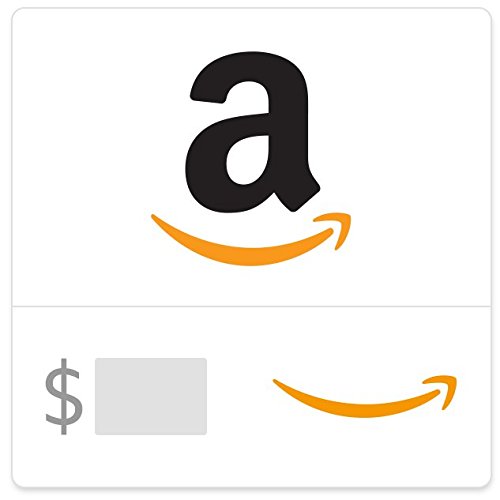 College tuition and dorm life come with a hefty price tag. Every time the price scanner beeps, you cringe and wonder if your credit card will actually go through. Take a breath. Cut down your list into the absolute essentials. Buy one set of bath towels and bed sheets instead of two—and if you need more, go back to the store when financial aid drops. Pro tip: When your extended family asks what you want for graduation, ask for gift cards or specific dorm items.
6. Can I get a student discount for this?
A student ID comes with perks beyond campus. Before swiping your credit card at any store, ask the cashier if the store offers a student discount. Saving a few dollars in your #brokecollegestudent life can mean splurging on fast food. Major tech companies like Apple, Dell, Lenovo and Microsoft offer discounts on your most expensive purchase, a laptop. Take advantage of it.
7. Will I miss this?
Leave your entire stuffed animal collection at home. But if your favorite teddy bear will make you feel less homesick, bring it. This is probably your first time leaving home for an extended period of time; it's ok to feel scared. You don't need to cut your childhood cold turkey. Let Mr. Snuggles or even your letterman jacket act as the security blanket you need until you feel adjusted.
8. Where will I put this?
You don't need seven pairs of basketball sneakers to make it through college—but if you think creatively, you can store all the shoes your heart desires. "Without much storage space but a ton of wall space, it's smart to think/store vertically with hooks," said Mount Holyoke sophomore Ahlia Dunn.
9. Will this make my life easier or harder?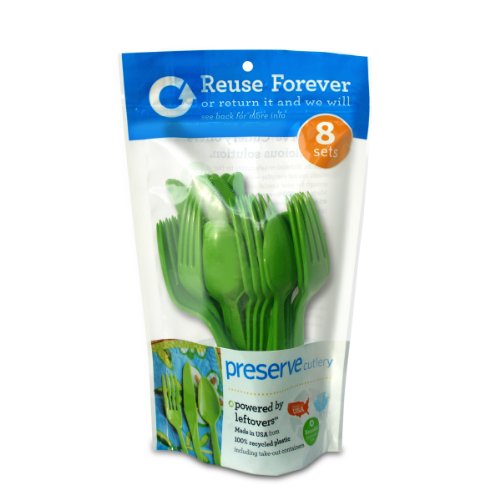 "I had a full set of flatware… My friends made fun of me at first, but then they were jealous when I didn't have to wash dishes as often," said Mount Holyoke sophomore Emilia Nobrega. Forget about what other people think when you make your college shopping list. You may look ridiculous on move-in day, but when they need to borrow your gear, they'll eat their words.
10. Will I actually use this?
Asking this question might make you rethink items you left at the store. "I didn't actually bring a microwave but would always find myself in the room next to me using theirs…I would make popcorn, oatmeal and a lot of different frozen foods," said San Francisco State University sophomore Carly Castellano. And when it comes to clothes, asking this will probably make you rethink half of your suitcase. If you don't wear or use it at home, you won't use it in a dorm.
More fun stuff to Pack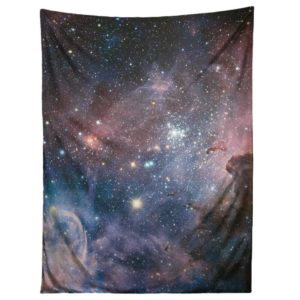 $45.00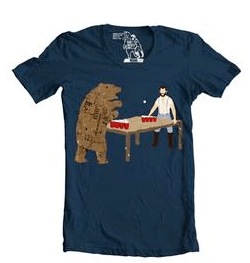 $24.99
3. Deep Sea Discovery Shower Curtain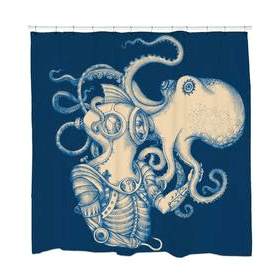 $39.99
Updated July 29, 2016: We added more awesome stuff for your dorm, photos and links to get them fast.
Updated June 15, 2017 by Celina Pelaez to include more items on each list, the "School Supplies & Study Space" section and new content about what you should ask when making your college shopping list.
Save
Save