Helmet? On. Bag? Under the seat. Ready? Go. A campus scooter makes getting ready easy. We're talking motor scooters—you left the Razor scooters of your childhood behind. You don't want to scare mom and dad with a motorcycle just yet. And your #brokecollegestudent life prevents you from owning a car. These 10 best scooters for campus cruizin' fit your wallet, your lifestyle and your campus. 
Check out the top 10 campus scooters you can cruise on in 2018.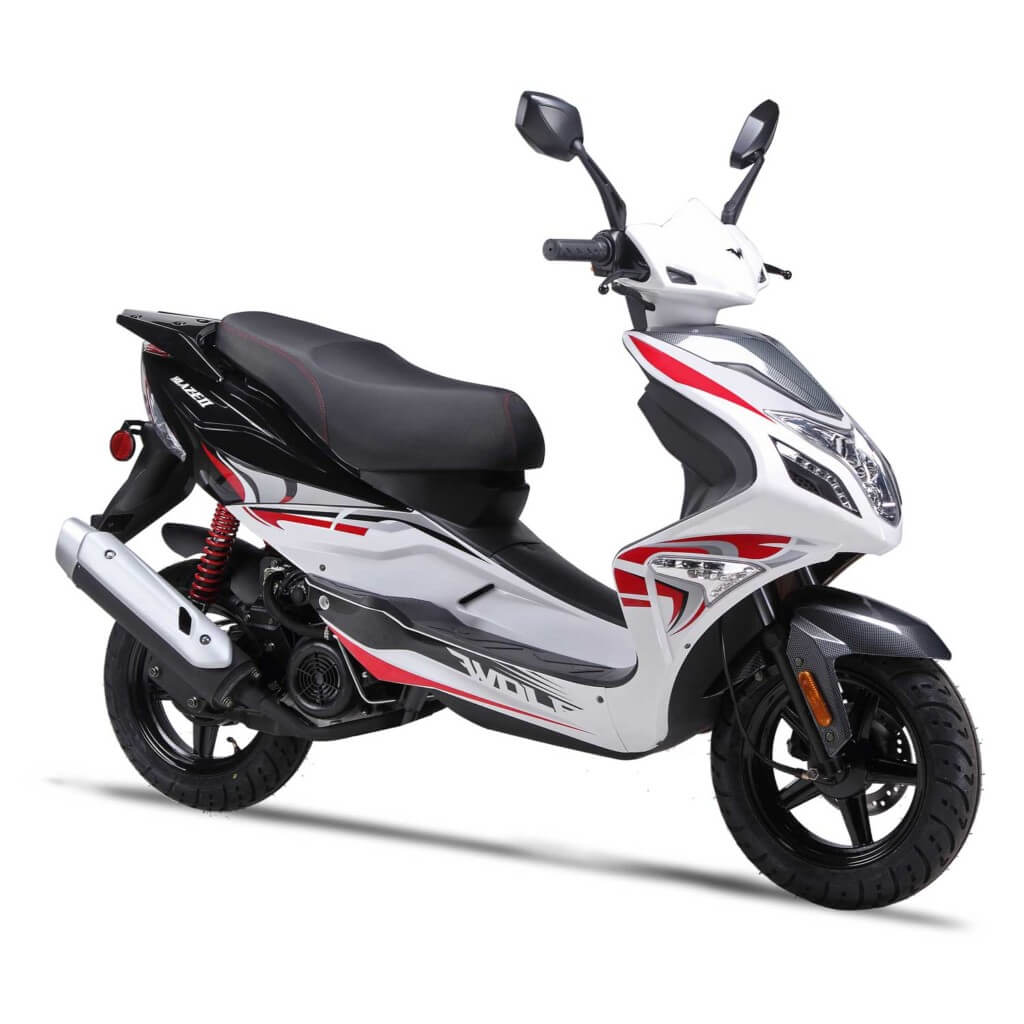 MSRP: $1,399
Do you imagine racing movies when rushing to class? The Wolf Blaze 50cc Scooter brings you one step closer to merging your fantasy with reality with sporty graphics and a kick in its engine to get you across campus in a flash. The LED lights make sure you can race well into the night every night without worry. The USB charger means your phone will have full battery when your mom calls and ruins the fantasy. Need a fast track to a good grade? The Wolf Blaze blazes through travel times to boost study time. "Most of the time on my scooter, I can leave later than it would take to walk and that means I can work on homework later," University of Iowa junior Payton Long said. For an MSRP of $1,399, you can feel like you've just won the X Games every time you drive to class.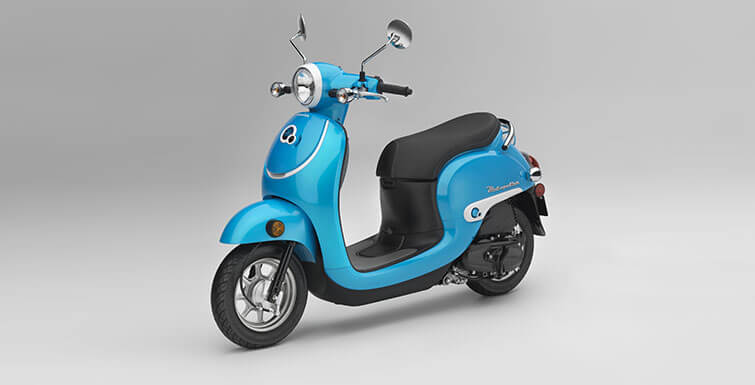 MSRP: $2,449 (plus fees)
City slickers need something sleek. The Honda Metropolitan definitely looks the part. Smooth rounded curves and a wide seat make this model look like you're riding a cloud. The slim body and no-shift automatic transition still let you maneuver easily. Your errands couldn't get any easier with under-seat storage, a bag-holding handle and a water-bottle holder. Haul your supplies and hydrate on the go. "I think [getting a scooter with storage] is worth the investment. I love the seat compartment and trunk… It makes it easy to pack for the day," University of Iowa sophomore Danielle Ernest said.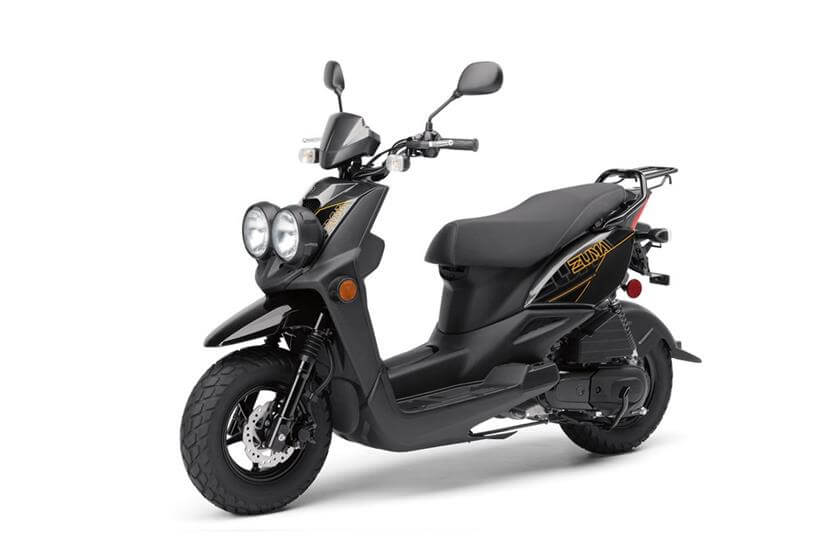 MSRP: $2,599 (plus fees)
This motor scooter looks at other scooters and says, "What do you think you're looking at?" Check out the wide-set handlebars, double headlights, wide tires and thick pipe frame of this metallic tough guy. He looks like an off-roader, but he still cleans up well to calm the 'rents. Its fuel injector system makes sure even the harsh weather doesn't stand a chance. Pure distance can't stop you: The Zuma gets 132 mpg. Ride circles around those kick scooters without any fear.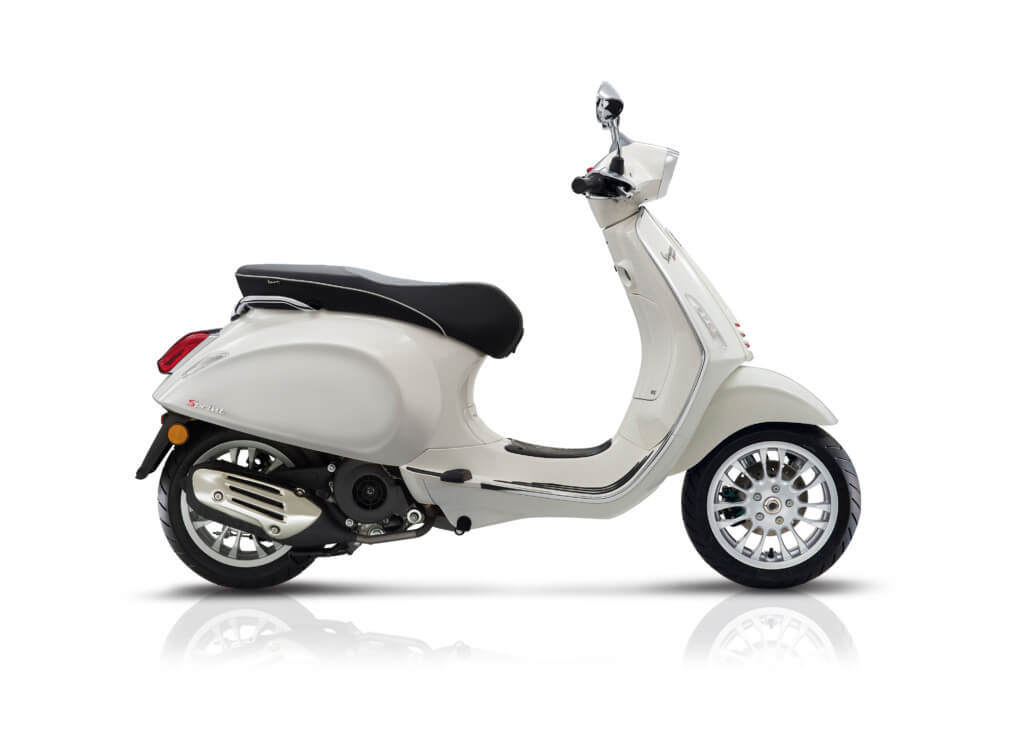 MSRP: $3,899
Even the most passionate environmental advocates need to get around off their feet sometimes. For those who bleed green but need a quicker option to get around campus, look to the Vespa Sprint. Its low emission and consumption levels give your feet and Mother Nature a much-needed rest without compromising speed. Basically, owning the Vespa is the most efficient and environmentally friendly way of getting around. Unless, of course, you figure out how to actually harness the power of the wind to blow you to class.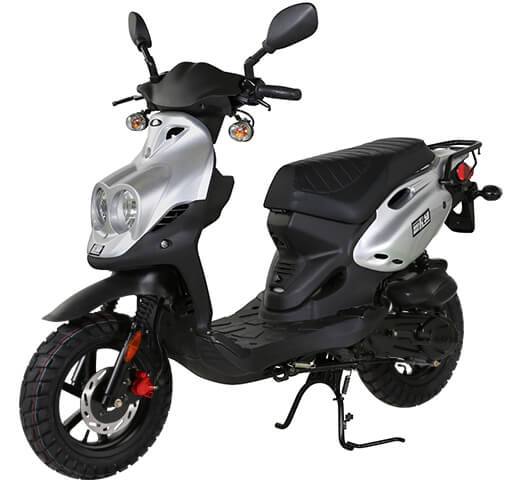 MSRP: $1,999 (plus fees)
Scooter Goldilocks wanted sporty without chunky design, durability without low gas mileage and tire grip without losing the ability to coast on pavement. The Roadhouse? Just right. "[Any] Genuine scooter will easily take college students around town and around campus for their entire college career (some longer than others). And, when it's time to sell it or trade it in for a new Genuine scooter, the Buddy holds its value better and longer than most any scooter on the market," a Genuine VP of Sales Trey Duren said. You can ride on multiple terrains for as long as this scooter has gas (with 100 mpg, read: a long time) and holds up (with this design, read: even longer). Plus, it still costs under $2,000. Time to start selling some old textbooks.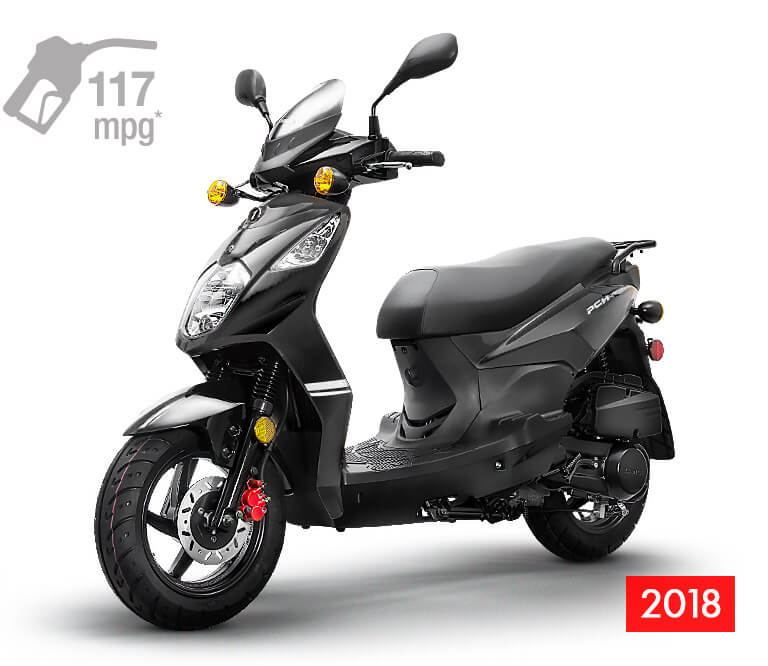 MSRP: $1,599.99
You'll feel straight out of a sci-fi movie on this futuristic-looking motor scooter. A two-year warranty protects you in the near future, though the Lance PCH looks like it belongs 20 years into the future. And this spaceship-on-the-road still feels safe. The powerful brakes, wide handlebars and tires make for safe handling that put worriers at ease. Think the scooter of tomorrow costs your future firstborn as well? Nope. "One of the main reasons a college student should invest in the PCH is the affordability/reliability. At $1,599.99 with a two year bumper to bumper warranty and a ceramic-coated cylinder engine, it leaves all the worry to obtaining your degree and not worrying about getting to class. It also has a great resale value once the student graduates," Lance Powersports National Sales Manager Mike Hickman said.
4. Genuine Buddy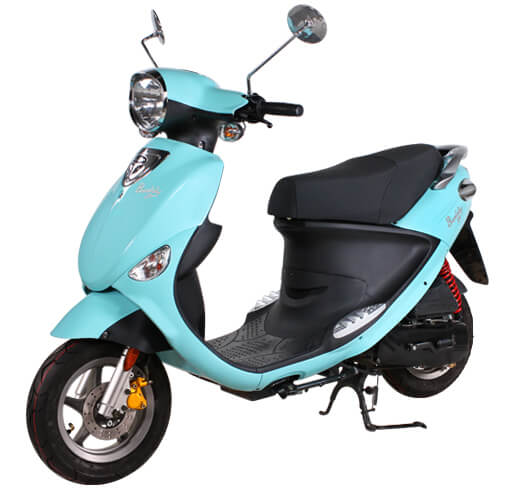 MSRP: $1,999 (plus fees)
A good buddy has your back just like this Genuine Buddy 50cc scooter does. The petite engine doesn't leave you hanging but also doesn't weight you down. The two-year, no mileage warranty means your scooter will stick around through thick and thin. The candy-like colors make you want to stock up on at least three of these so you can make your Buddy into a squad of buddies. "The Buddy Scooter is perfectly sized to get around college campuses. The engine is designed to be quick and nimble to handle any riding situation. It has a 2-year unlimited mileage warranty and two years of FREE roadside assistance which is perfect for college students with limited budgets," Duren said. "Parents of college students riding Buddy scooters can feel comfortable knowing their student will be taken care of in time of need."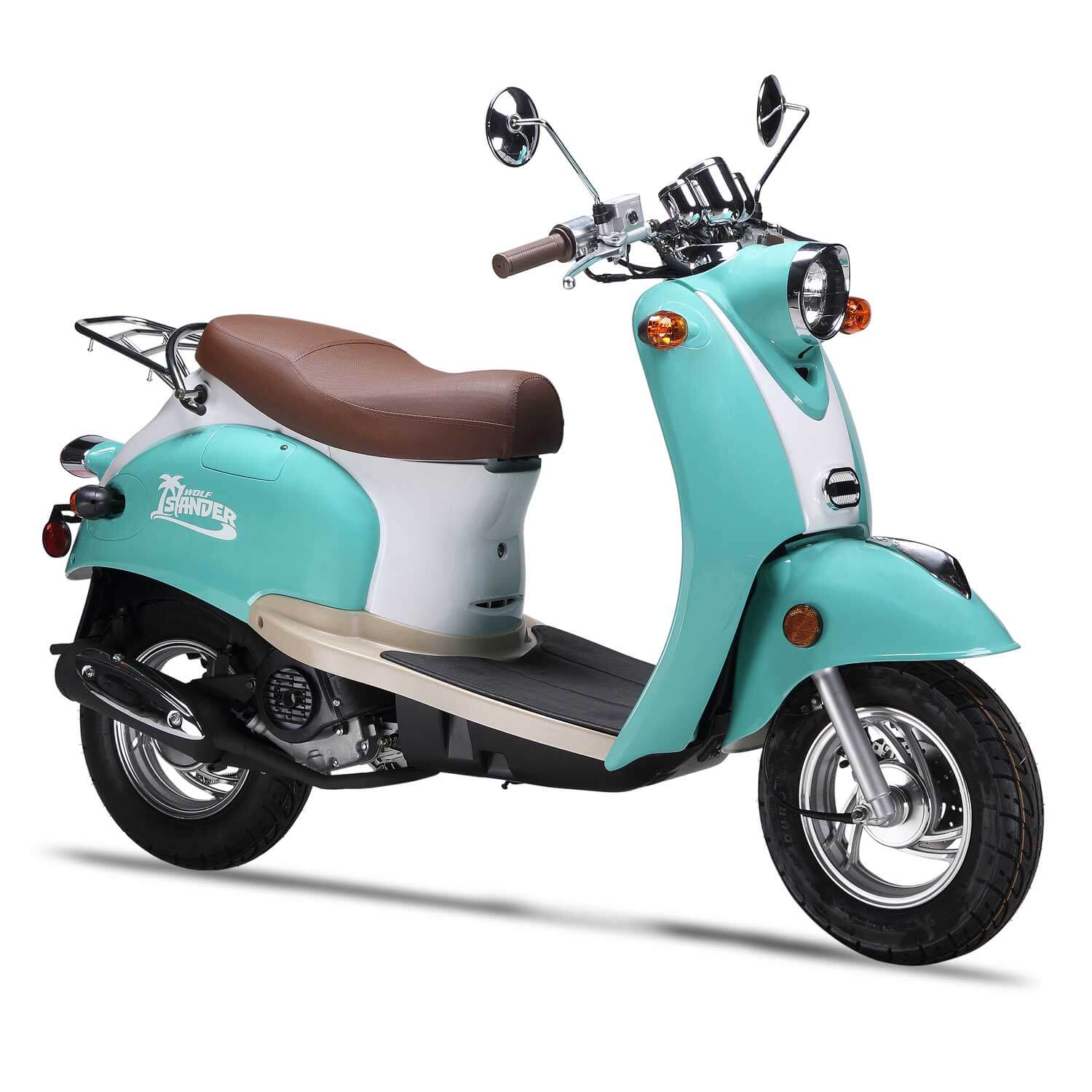 MSRP: $1,099
Think palm trees. Think a beach breeze. Think easy cruising without a care in the world. Now open your eyes to the Wolf Islander. With retro colors that pop, vintage vibes and low-cost maintenance, you'll feel summer creeping into your thoughts. Unfortunately, campus doesn't run on island time. But the Islander can get you where you need to go quick. Plus, it barely costs as much as it would take to run away to Hawaii at an incredible deal of only $1,099.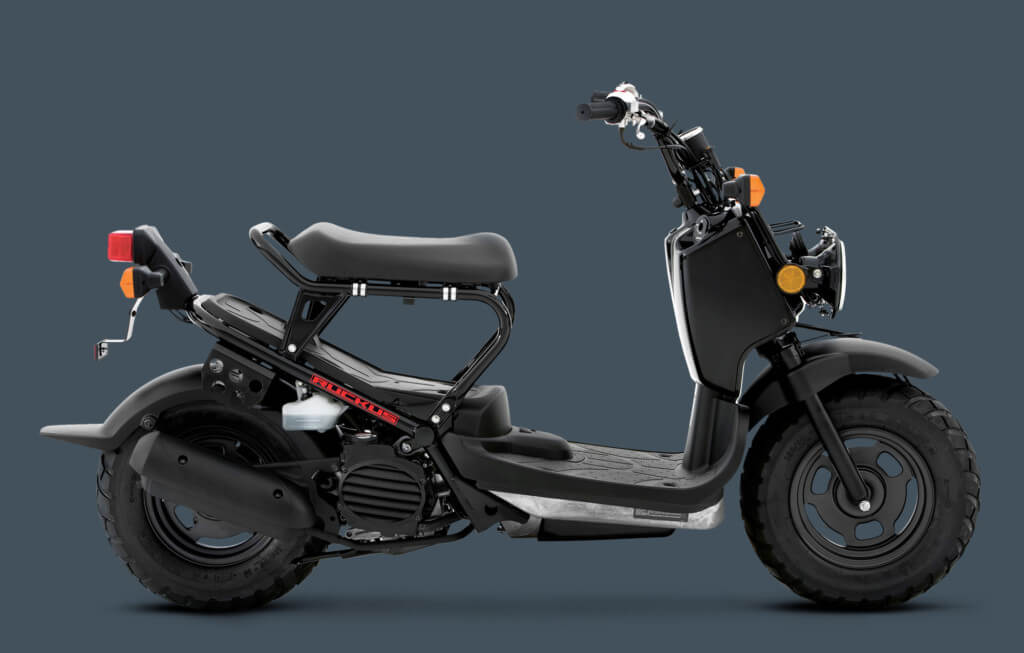 MSRP: $2,699 (plus fees)
Don't let the name of this scooter fool you. Nothing about the Ruckus reflects the chaos of its name. Minimalists will rejoice in its simple frame. Perfectionists will love to customize its color and the accessories you can add. Control-freaks will love the handling. The only ruckus from the Ruckus comes from everyone swarming you to ask where they can get one too. Other than that, you'll enjoy smooth rides on its lightweight frame. You'll feel any weight in your shoulders lighten too as you ride from class to work to errands to home with no stress.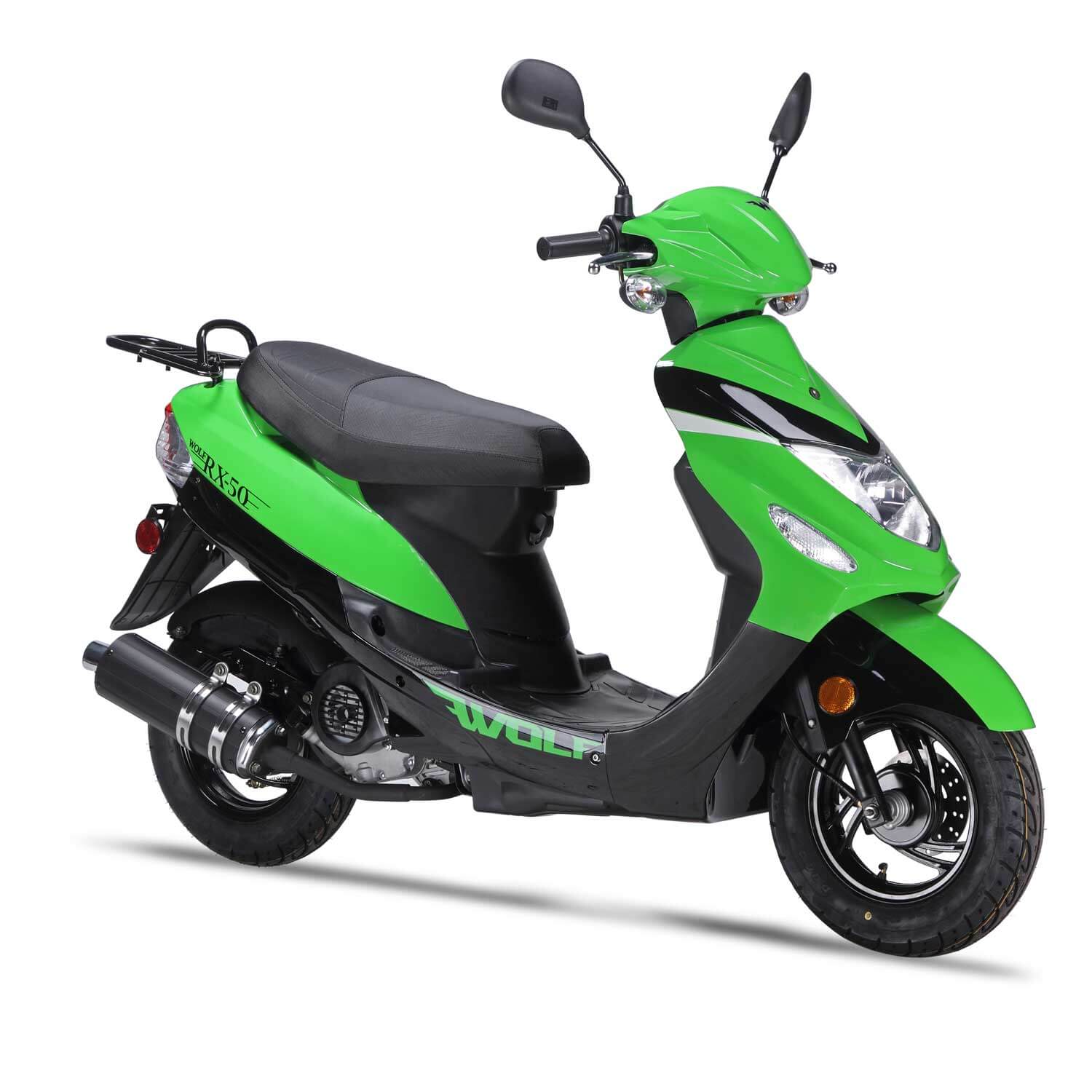 MSRP: $1,099
Even if you feel pinned to the wall by all of the villains of college life—Busted Bank Account, Wretched Responsibility and the dreaded Time Vortex—this super scooter flies in to save the day. The Wolf RX-50, 50cc motor scooter knows all the moves to take down every college villain. Plus, with no gimmicks and a straight-up economical mix of classic and innovative features, the RX-50 gets the job done with no damage. The RX-50 has great features like a built in USB port, Duro tires, an upgraded premium electrical system, and other high-end features at a super low price, making a quality scooter accessible to almost anyone. Dealerships across the nation have raved that the Wolf RX-50 is the best economy scooter on the market today. All of the powers of the universe combine in the Wolf RX-50 to get you to class on time, with a charged phone, full wallet and rested legs. The RX-50's only Kryptonite? You draining your money into car expenses. And all at a super low MSRP of just $1,099, landing the RX-50 in first place.
See below for the top 10 campus scooters 2017.
Written by Allison Kridle
Have you heard of the new car that costs two dollars or less to fill up? It lets you drive on a beautiful, sunny day without boxing you in. It's easy to park on campus and allows you to bob and weave in between other cars in traffic. Plot twist: it's not a car. It's a scooter. While cars prove to be rather large investments, a campus scooter serves you just fine (if not better) than a car for the mean time.