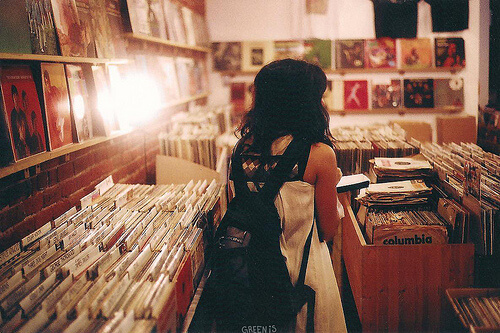 tumblr.com
Top 10 Gifts for Your Hipster Girlfriend
If your girlfriend a) only wears plaid shirts, b) listens to obscure indie rock bands, c) plays the ukulele or d) all of the above, then chances are you're dating a hipster. While she may say, "Oh, I don't want anything for my birthday – materialistic things just don't appeal to me" we know she's really trying to say, "You better get me a gift and it better be a good one." Not to worry though because as usual CM has your back. We've crafted this list of must-haves for your girl.
Help your GF decorate the ultimate hipster dorm room with this tapestry: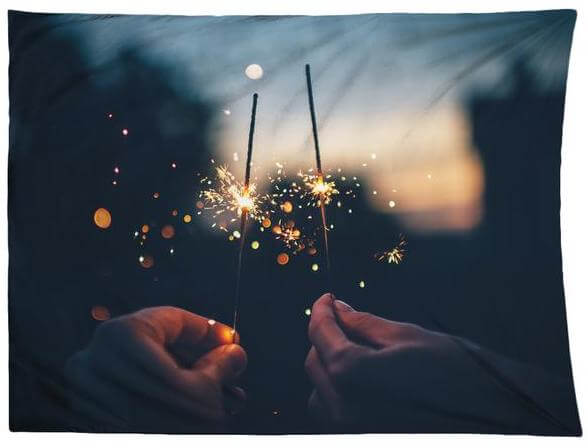 Check out these 10 gifts your hipster girlfriend will love.
Use your ← → (arrow) keys to browse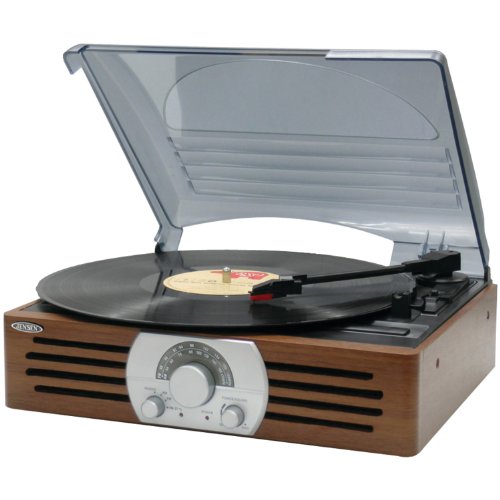 This is an obvious one – if there's one thing hipsters love it's their vinyl records. AKA those things hanging on her wall that look like giant CDs. Might as well buy her this so she can actually put them to use. I know what you're thinking, Weren't iPods created so we wouldn't have to use these things? Yes, but to your girlfriend nothing compares to the way music sounds on vinyl, so don't argue with her and just buy it already.
Use your ← → (arrow) keys to browse
Looking for more? Check out 10 more Gift Ideas for Your Hipster Girlfriend To Set Her Apart From the Rest.
Written by Jessica Jordano.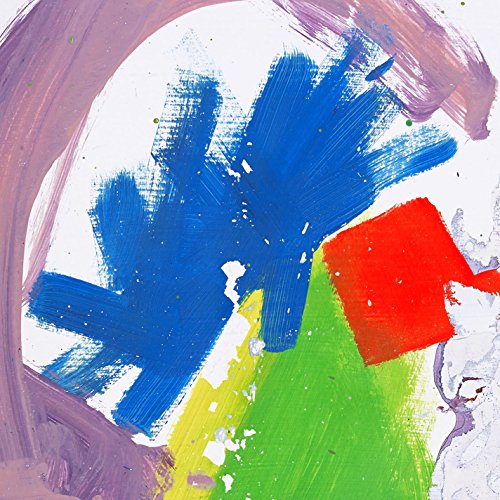 Not many people listen to CDs, but your hipster girlfriend probably does. She can even decorate her room with them while rocking out to some tunes from the early 2000s in her car. "When I am buying gifts for people I always try to find something that will last and won't really go out of style," George Washington University junior Mia Dorentzio said. "Music is timeless so getting a gift that I can keep forever is really something special."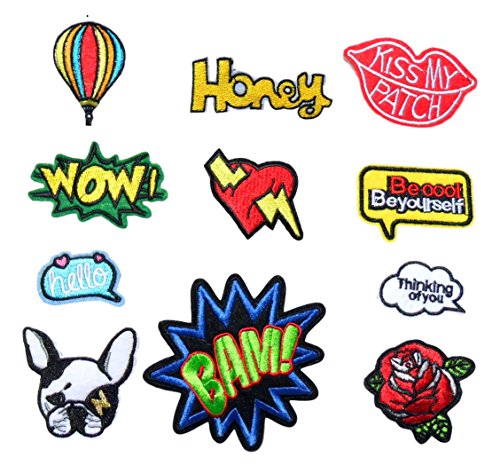 You love that your hipster girlfriend proudly expresses herself through her style, Forever 21 and basic mall destinations be damned. Pins and patches give your hipster girlfriend a subtle way to add some spice to any outfit. "I also love pins and patches, because you can put them on your back pack or a jacket or anything really," Dortenzio said. Whether she accessorizes her backpack or patches up an old denim jacket, your girlfriend will love using these pieces to add just a little color to her style. "I think pins are always really good little ways to personalize your bags/jackets/etc. and show support for you favorite causes/events/businesses," said GW junior Isobel Moheyeddin. "I also just really love old political buttons and pins. They're so fun to look back on!"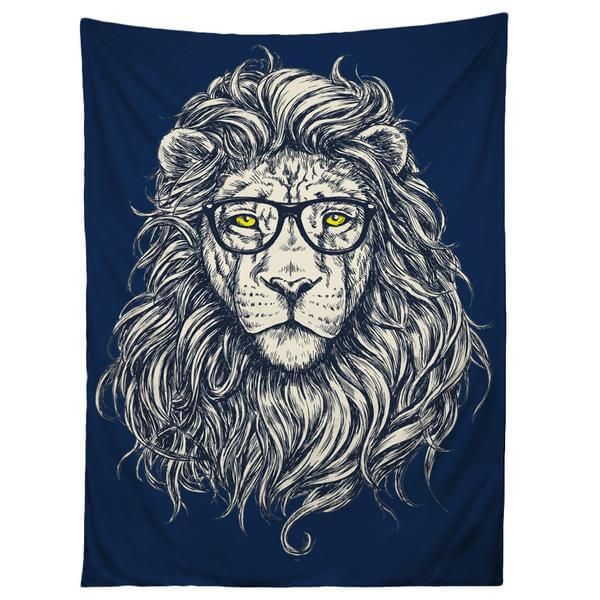 Tapestries can make a small dorm room feel like home. For your hipster girlfriend, go for a design that fits her personality and her interests. If she hits the field or the court while she hitting up indie record store, she might like something with her favorite sport on it. If you know her favorite vacation destination, find something that recalls those memories. Personalize your gift to her interests so that she knows you took the time to think of her.
14. Natural Skin Care Products
Most girls would flip over some new skincare products, but your hipster girlfriend will love the natural ingredients. Natural means no batch matches another like those mass-produced brands do, and like your hipster girlfriend matches no other girl. Skin care forces you to take care of your body in the midst of a hectic academic, mental and social life. And your HGF (hipster girlfriend) will appreciate you taking the time to buy natural products that are good for both her and the environment.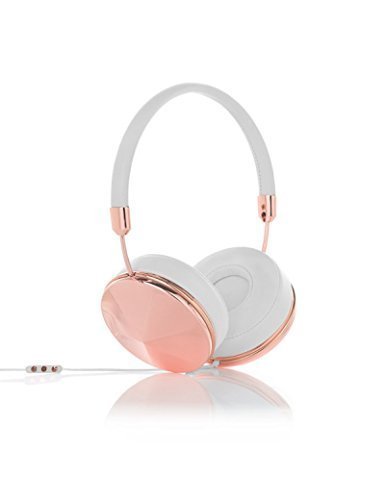 Oftentimes, your hipster girlfriend will be walking to class, shopping in the grocery store or even taking a midnight walk because she needs to clear her head.  As a hipster, she takes refuge in her music. You could even pair this with another more extravagant gift for your longterm HGF. GW junior Maura Fallon said, "[Music festival] tickets are my best gift." Get two tickets to travel with your girlfriend to see her favorite bands while still spending time with her.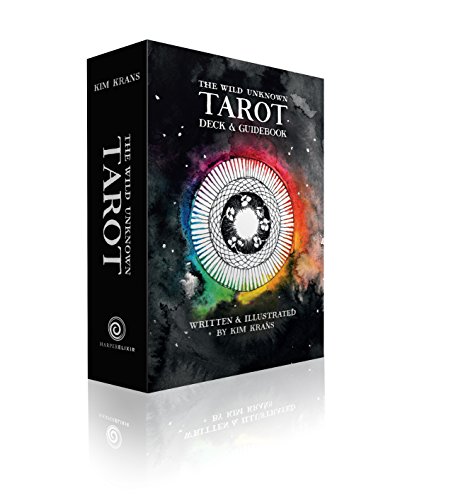 In case you don't know, tarot cards supposedly tell the future. Your hipster girlfriend would love to learn how to read these to have an entertaining Thursday night. After a long week she'll appreciate the symbolic meaning behind these cards; only someone that sees a future with their HGF would get something to read that future together.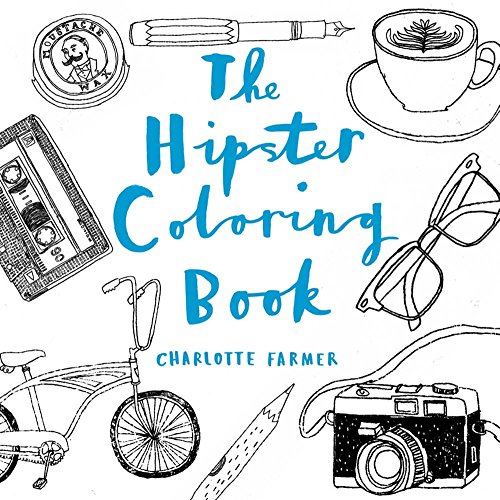 This trend kind of died out since its birth last year. Help your hipster girlfriend do what hipsters do best: Bring back an old trend, and bring it back better than before. Bonus—your gift will help her practice self-care as well, which, let's admit it, we all need.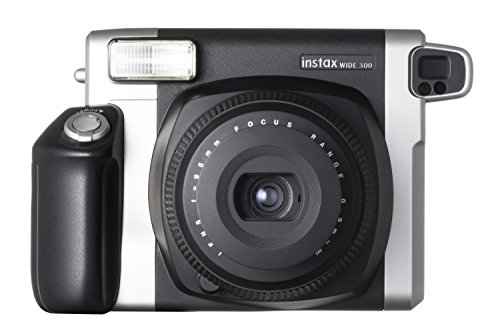 Ashlyn Donohue, a junior at GW said, "I love how raw the quality is, no editing and filtering needed. Since I don't edit, it really captures moments better than like an iPhone camera per se." Your girlfriend has an artistic side, and she loves to embrace it and celebrate it. From her wardrobe to her dorm room, she has plenty of her creative and innovative side on display. Help her celebrate her creative side and explore a new medium to express herself.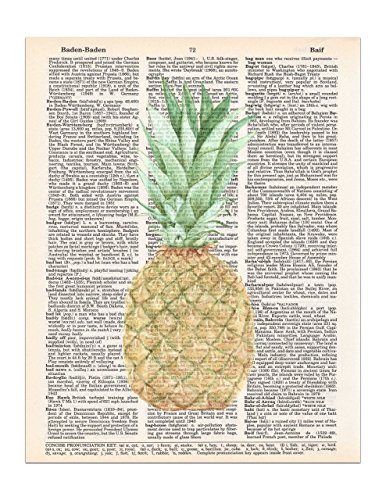 Giving her something to decorate her wall with encourages her to continue to celebrate her interests and her personality with the world. Similarly to her tapestries, her posters should represent her identity, so make sure to get her something that identifies with her interests. You can also print out posters of friends, family or pictures of you and her. "I always really love having solid copies of photos from my favorite memories with a person," said GW junior Madeleine Pye. "There are so many cool ways to frame things nowadays too! I like photos because they have a lot of meaning and are always great room décor."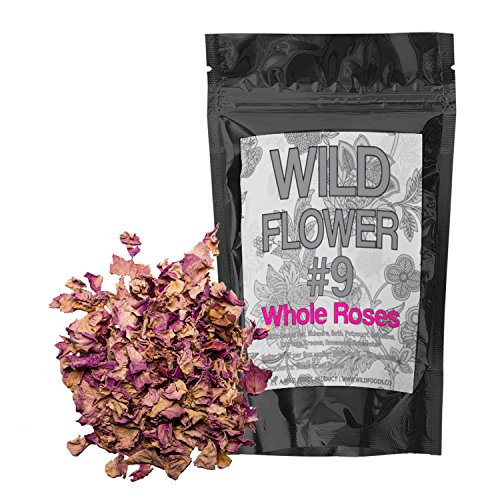 Flowers may sound too conventional for your anything-but-conventional hipster girlfriend, but think outside the box like she does. Living flowers make a great addition to a desk to brighten the room and add an appealing scent. However, after a week or so, the flowers can dry up and make a great alternative decoration piece for her room. "This one is kinda strange but I really like getting flowers because you can let them dry out and then they are really pretty decorations," said Dorenzio. So the lives of the flowers you buy will go much longer than you think.
Still searching for hipster gifts? Look no further.
Written by Phoebe Bain.
The definition of the word "hipster" changes faster than color of the organic avocado you bought yesterday (why do they ripen so fast?!). But one thing's for sure: hipster culture started out as Liberal counterculture, and will always be that way. From the Transcendentalists to the Beatniks, hipsters have always been people who walk to the beat of their own drum (and maybe that drum happens to be vegan leather, so what?).
If you're stumped on what to buy your hipster girlfriend this holiday season, check out our suggestions below.
21. Crystals to heal specific parts of her life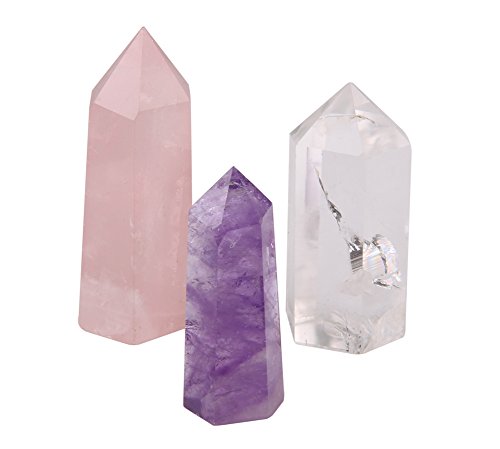 "Crystals would be fun if he researched and chose one which would actually be applicable to me and what I need. Such as rose quartz vs goldstone vs amethyst etc. If he chose them based on energetic meaning that would be more meaningful than if he just bought a crystal that was pretty or my favorite color," William and Mary junior Louise Ferrall said. Hipster women have gotten really into crystals over the past few years, and I don't blame them. I recently started keeping a sodalite crystal on my desk, as they're supposed to promote rational thought and enhance self-esteem. Whether you're crunchy enough to believe in crystal's energies or not, they definitely make a thoughtful gift.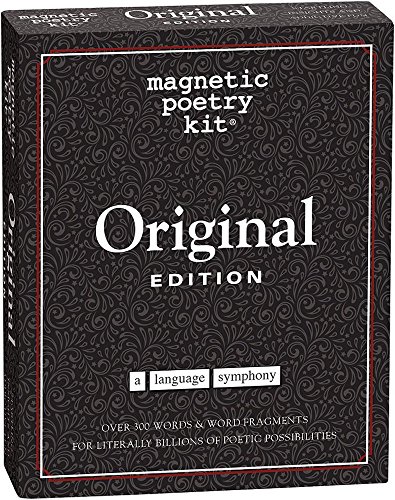 Story time: My high school boyfriend bought me a set of magnet poetry for my sixteenth birthday and to this day I still think that was the most thoughtful gift I've ever received. I was just starting out as a writer and was very interested in poetry at the time (as many of us hipster girls are at age 16). Fast forward to my freshman year of college: My friends loved coming to my room and messing with the magnet poetry on my mini fridge. Magnet poetry reads as thoughtful and fun; who could ask for more?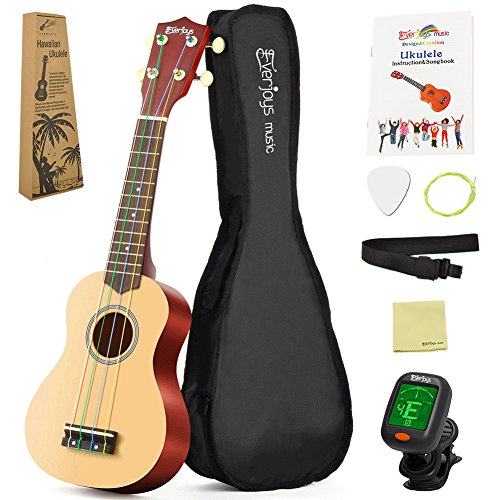 "I think [a ukulele] would be a good gift because it's one of the simplest instruments to learn and it creates such a nice sound. I don't know, I feel that it's a gift someone can use to make good things," Marymount University junior MC Treuting said. Every hipster gal wants to play an instrument. If she tried guitar and says her fingers feel too small or has not had the time to take lessons, a ukulele will make the perfect gift. Trust me, no self-respecting hipster woman hates Kimya Dawson.
24. Anything from St. Frankie Vintage
Trend alert: St. Frankie Vintage just might be the hippest vintage shop to date. Denver locals Lucy Sroka and Mackenna Reilly started St. Frankie this past year, and with models like Instagram famous @lilbungirl they're gaining popularity in the Denver scene fast. For a gift equal parts quirky and intimate, buy some of their vintage embroidered underwear. Or if you're tired of your girlfriend stealing your jackets, St. Frankie seems to have a thing for unique vintage sweaters. No matter what you end up buying, she'll be beyond impressed at how on the pulse you are with vintage fashion trends.
Did someone say Instagram? Hipster women love a unique artist, so they'll definitely be shocked when you buy them art from the Polly Nor shop, someone we've all followed on Instagram for years at this point. Polly Nor's bio states, "I draw women and their demons," and their feed bursts full of red and green confident female images (and their dark sides). Trust me. Acknowledging a woman's less than perfect side and her Instagram feed at once will keep her around through the holidays.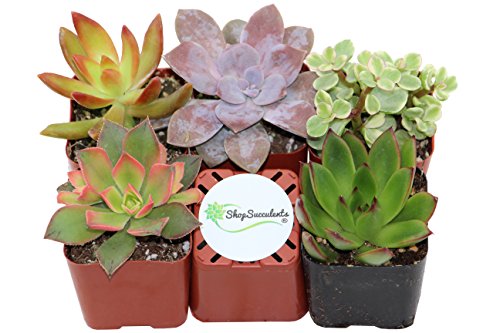 "I would genuinely be happy to receive a succulent as a gift because they're beautiful and practical in the sense that they add life to your space and make it cheerful!" William and Mary sophomore Emma Brigaud said. Even if you just read that and questioned whether your girlfriend would be responsible enough to care for a plant (she burnt toast the other day, did she not?), not to worry. Succulents are actually really hard to kill (just don't squeeze their cute little leaves too hard).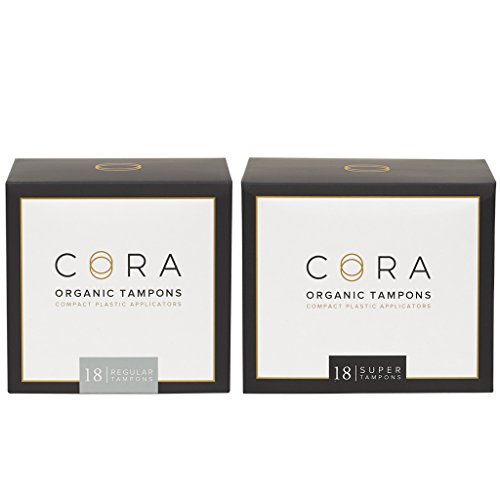 "Organic tampons would be lit, especially if it was clear he put in a lot of research into which organic tampons are actually the best. Bonus points if he settles for one of the brands that donates money and/or feminine products to people with vaginas in need," Ferrall said. "Woke presents are awesome and I also love my vagina, so two birds with one stone." If you need a way to show your girlfriend that you're not 10 years old and afraid of periods while also playing up the fact that you're trying your best to be a feminist, organic tampons serve as the perfect gift. Get regular sized ones just to play it safe. (regular, not basic #jokes).
28. Glossier products
Here's the thing about hipster gals: If you can Instagram it, they will come. That's probably why the average 2017 hipster gushes over Glossier makeup almost as much as she raves about green smoothies and yoga. The company's social media presence looks second to none, and customers have a pastime of posting every new product they get. Buy her one of their facemasks if you're trying to be sweet and genuine, being that makeup can be a touchy gift.
29. Semi-temporary Tattoos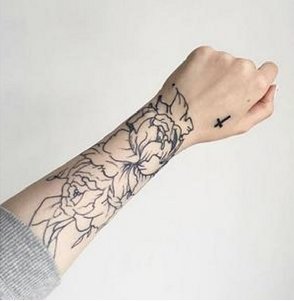 Every good hipster girl has a tattoo, but some of us want a trial run before actually getting the real thing. A few friends of mine tried some semi-temporary tattoos that lasted about two weeks once. I personally had a faux pencil on my left forearm, and I got so many compliments on it that I actually debated getting the real thing for a while. Semi-temporary tattoos come in so many different themes, so get her one based on something she's into.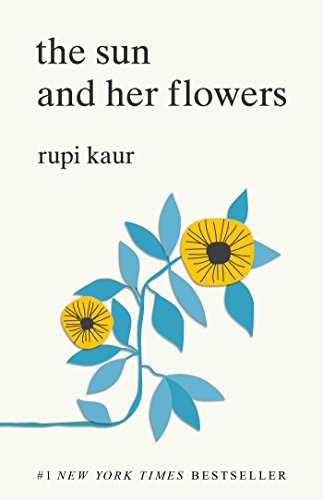 Remember a few months ago when the name "Rupi Kaur" kept popping up on your timeline? That's because she wrote a really great book of poetry once, and, great news, she just came out with another one. All hipster women love to read (hot take: She's not a real hipster otherwise), and they really love Kaur's relatable poetry. If you come home with a copy of The Sun and Her Flowers, you'll be the literary dreamboat that she's been waiting for her whole life.
*Updated on June 20, 2017 by Jessica Jordano to include hipster gifts 11-20. 
*Updated on November 21, 2017 by Phoebe Bain to include hipster gifts 21-30. 
Elizabeth Alvarado
Elizabeth is a junior at University of Washington majoring in Journalism and Comparative Literature. She's always trying to be less sarcastic and always fails miserably. One time she met George Clooney and everything in the world made sense for those precious three seconds.