Who said you had to go anywhere for a good time? Grab a blender and make your parents' basement a top spring break destination with these 25 tropical drinks.
1. Tequila Sunrise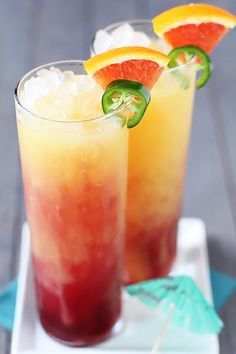 Take your tequila beyond lime and salt. Pretend you're in Cancun; take away the gasoline taste with some orange juice and fresh fruit flavors.
Get the recipe here.