Remember HitClips in elementary school? How about running headphones up our shirts in 400+ lecture halls? Clearly music dominates our lives. After all, what better way to get through the day than by listening to Sum 41's "In Too Deep" when midterms lay just around the corner or T-Swift's "Bad Blood" when dealing with major friend drama. Music's always been there for us, so why not choose a college that lets you see your all-time favorite bands live in some of the best concerts around the country? With legendary venues and music festivals nearby, brag-worthy music programs and music-related career opportunities around every corner, these universities will bring out the inner musician or groupie in you. 
10. San Francisco State University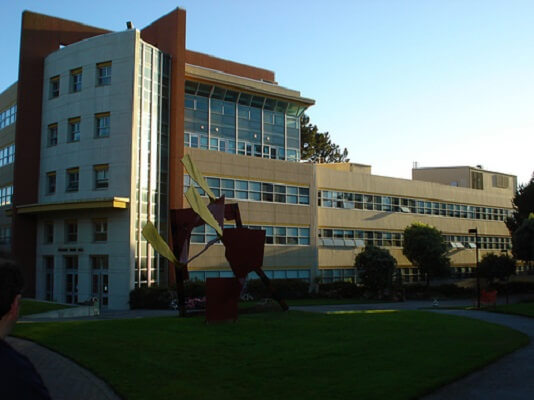 A musical hub for students dedicated to free speech and personal liberation, San Fransisco attracted artists like Bob Dylan and The Grateful Dead. Students at SFSU still feel that impact today. "San Francisco is so compact which sometimes makes it hard to distinguish between SFSU's scene and the college and local music scene as a whole, but that can be hugely motivating because you see your peers so quickly go from playing tiny house gigs and cave shows to opening at the larger clubs and venues in a matter of months," said SFSU junior Sydney Peterson. Students can get involved in the music scene by joining SFSU's student-run radio station, KSFS, or complete the Music/Recording Industry Certificate. SFSU's musical alumni include Johnny Mathis, Metallica's Kirk Hammett and NOFX's Fat Mike. SFSU students can catch shows at legendary venues like The Fillmore, the Great American Music Hall, The Warfield and Slim's. In August, students head down to Golden Gate Park for the Outside Lands Festival for a weekend of music and art.