Remember HitClips in elementary school? How about running headphones up our shirts in 400+ lecture halls? Clearly music dominates our lives. After all, what better way to get through the day than by listening to Sum 41's "In Too Deep" when midterms lay just around the corner or T-Swift's "Bad Blood" when dealing with major friend drama. Music's always been there for us, so why not choose a college that lets you see your all-time favorite bands live in some of the best concerts around the country? With legendary venues and music festivals nearby, brag-worthy music programs and music-related career opportunities around every corner, these universities will bring out the inner musician or groupie in you.
10. San Francisco State University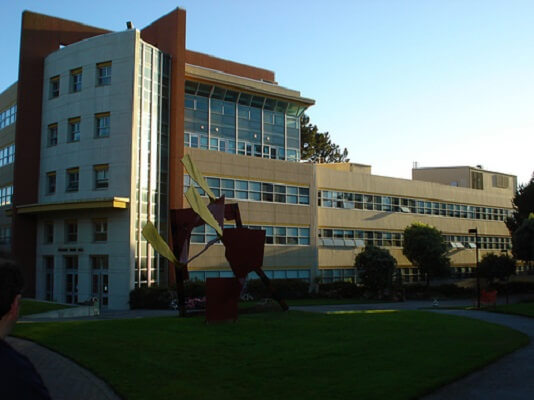 A musical hub for students dedicated to free speech and personal liberation, San Fransisco attracted artists like Bob Dylan and The Grateful Dead. Students at SFSU still feel that impact today. "San Francisco is so compact which sometimes makes it hard to distinguish between SFSU's scene and the college and local music scene as a whole, but that can be hugely motivating because you see your peers so quickly go from playing tiny house gigs and cave shows to opening at the larger clubs and venues in a matter of months," said SFSU junior Sydney Peterson. Students can get involved in the music scene by joining SFSU's student-run radio station, KSFS, or complete the Music/Recording Industry Certificate. SFSU's musical alumni include Johnny Mathis, Metallica's Kirk Hammett and NOFX's Fat Mike. SFSU students can catch shows at legendary venues like The Fillmore, the Great American Music Hall, The Warfield and Slim's. In August, students head down to Golden Gate Park for the Outside Lands Festival for a weekend of music and art.
9. Tulane University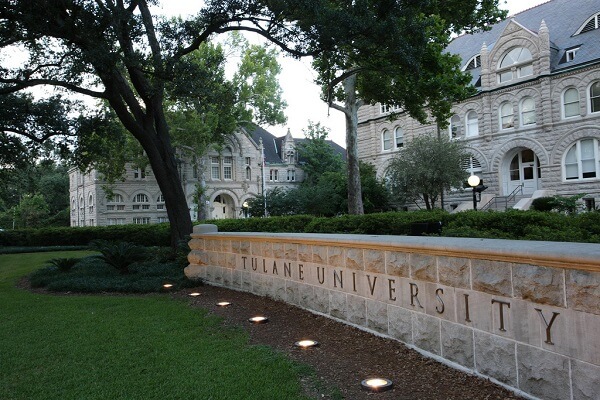 Three things come to mind when someone says "New Orleans:" Mardi Gras, top-notch gumbo and authentic jazz. "As someone pursuing a career in the music industry, music scene was a large factor in my decision to attend Tulane. Both on and off campus, our music scene is a constant explosion of innovation and experimentation," said Tulane junior Chloe Ariana Ticknor. "As a chair of TUCP's Concert committee, I strive to make Tulane's campus a hotspot for big names and a platform for emerging artists." The campus has hosted Kid Cudi, Edward Sharpe and the Magnetic Zeros, and The Shins. "…what makes it truly unique is that students can see incredible local funk and jazz musicians just about any day of the week," Ticknor added. Unsurprisingly, Tulane students attend a kickass selection of festivals throughout the year, including the Jazz & Heritage Festival, Satchmo SummerFest and the Voodoo Music Experience held every October. On campus, the Tulane University Marching Band marched in the first Mardi Gras parade after Katrina, and has even performed for the New Orleans Saints.
8. Ithaca College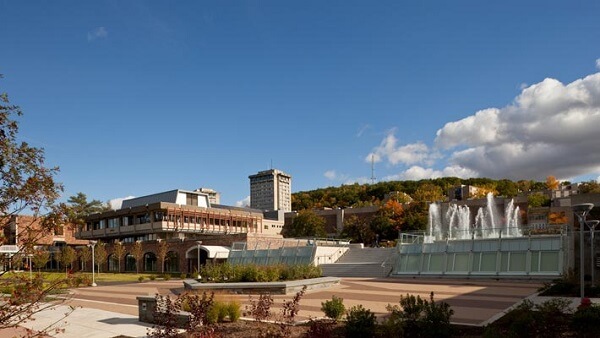 Ithaca might not have the same endless supply of resources as New York City, but this college town partners with Ithaca College to deliver IC students a ton of concerts. "We have three different clubs on campus that put shows together—Open Mic Night provided a place for students on campus to perform which is the origin story of a few different local acts, the Student Activities Board holds smaller show with singer/songwriters at least once a month on campus where students can go listen and do homework or just take a break and then there's the Bureau of Concerts which brings in touring bands of various genres," said Ithaca College senior Lisa Laffend. "Downtown you could catch a show put on by Ithaca Underground who do several shows a month with an assortment of genres ranging from noise to rap to punk to orchestral strings." Ithaca Underground is all about supporting local youth artists, so hang around Ithaca College long enough and you may just see someone perform who's about to hit it big. Gavin DeGraw is an Ithaca alum, so who knows what kind of magical influence he left behind?
Related Article: Top 16 College Radio Stations
7. University of Southern California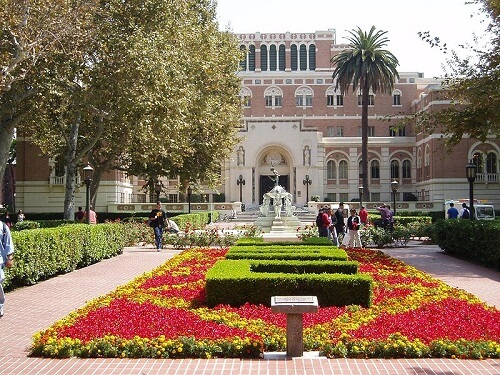 They say that in L.A. everyone knows somebody "in the industry." While we can't confirm or deny that statement, we can tell you that students who study at USC benefit from L.A.'s legendary music scene and the Thornton School of Music, which accepts only the best of the best. "Our resident student-run coffee shop Ground Zero features monthly open mic nights and a pop-music performance each semester. We also have local or student artist performances in front of the Tommy Trojan statue often. Aside from that we have our huge music festivals on campus each semester. In the past we've had artists like Diplo, Jamie XX, Jeremih and Cashmere Cat," said USC junior Maddi Cisiewski. The Thornton School of Music also offers its students the opportunity to major or minor in a Music Industry program. What better place to get a first-hand behind-the-scenes look at the music industry than L.A.? "As a music major, I've been all over L.A. discovering venues, artists and scenes but I couldn't have done it without the initial push from USC and the music community on campus," said Cisiewski.
6. University of Georgia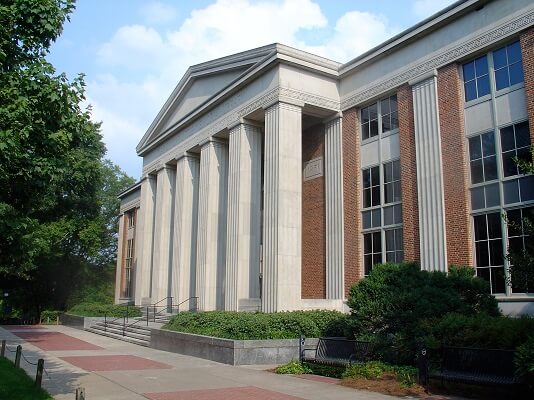 Athens has a lively music scene and we're not talking about Greece (nope, not the city or the movie). This little college town nestled in the northeast of Georgia packs a bigger musical punch than it may let on. All four members of R.E.M. graduated from UGA. The B-52's also got their start in Athens, GA, and proliferated the new wave music scene. Who doesn't love that often controversially-defined fusion of pop, punk, and rock? Since the 70s, the University of Georgia's student-run radio station, WUOG took charge in driving Athens music scene. UGA students also know the importance of location. How many other students can say they're a three minute drive from one of the world's most iconic venues? Still going strong, the 40 Watt Club has had the honor of having Nirvana, John Mayor, The Killers and The Strokes all play its stage. Festival-lovers find their sanctuary every year in the AthFest Music and Arts Festival. AthFest attracts UGA students who want the chance to see over 100 bands play while knowing that their proceeds go to supporting music and arts education for Athens' youth. What better way to help out than by singing your heart out to awesome performances?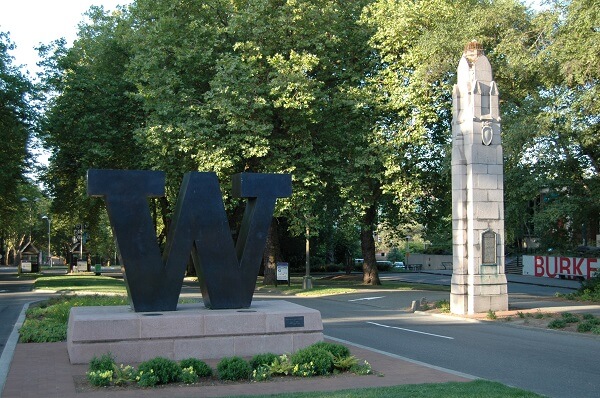 The birthplace of grunge, Seattle's alternative music scene continues to thrive. It proves perfect for students who want to discover new indie bands or want the chance to see their original favorites who may not usually get to grace the larger stages. "Since the student population is so huge, there are always events like house shows in the U-district, and the school puts on free concerts every year for students. This year we had artists like Joey Bada$$, Ryn Weaver and Cashmere Cat," said UW freshman Ann Evans. Bumbershoot, one of the nation's largest urban music festivals, just so happens to take place right in the heart of Seattle every Labor Day weekend, putting UW students in prime location for first entry. Students who don't mind a little rain catch awesome performances and make tons of new friends. Indie record Sub Pop (you may know them as the first label to put out a Nirvana record) also takes interns for during the spring and summer. Not a bad way to get a behind-the-scenes look at Seattle's bands…
4. University of Chicago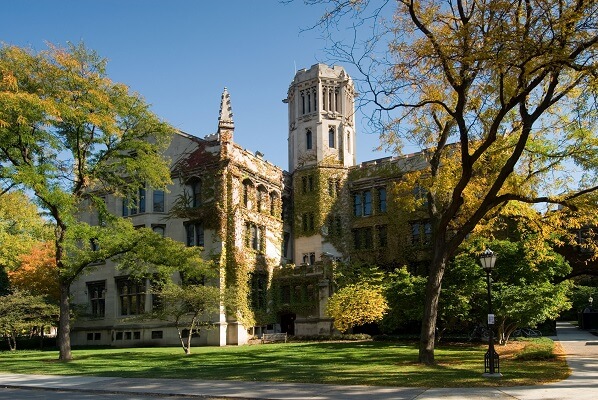 With over 225 live music venues in its surrounding neighborhoods, the University of Chicago serves as a haven for students who can't get enough of that every-lyric-in-sync, sing-your-heart-out show energy. "Chicago has live music for everywhere. Students can see a show in a DIY venue one day, a small club the next, and an arena show the day after," said UChicago junior Andrew Fialkowski. "WHPK—the community radio station at the U of C—also brings internationally relevant artists to the south side of Chicago several times a year," said Fialkowski. The University of Chicago shines as a prime choice for students who dream of attending Lollapalooza and Riot Fest, two major music festivals that happen every year in the windy city. Record labels like Maek and booking agencies like Ally Entertainment always look to introduce interns to the industry. Whether you want to rave in the audience or be the first to discover new talent, the University of Chicago works as a perfect home base.
3. Belmont University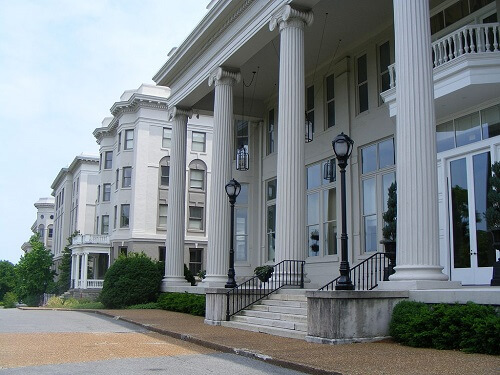 Students who value their cowboy boots just as much as their iPods flock to Belmont University for Nashville's atmosphere and Belmont's music and music business programs. After all, country music stars Brad Paisley, Trisha Yearwood, Chris Young, Josh Turner and Sarah Buxton all graduated from there. Belmont's Mike Curb College of Entertainment and Music Business goes above and beyond to cater to their students interested in working in the music industry, providing them with specialized degrees and linking them to internship opportunities all over the nation. Nashville itself, however, offers tons of opportunities for music business majors. Big Machine Records is always looking for interns interested in the biz. You may know them as the label that signed Cheap Trick, Tim McGraw and Taylor Swift. When they're not in school, musically-inclined Belmont students can swing by any of Nashville's 150 live music venues catering to all music tastes any day of the week or check out the Country Music Hall of Fame and Museum.
2. University of Wisconsin-Madison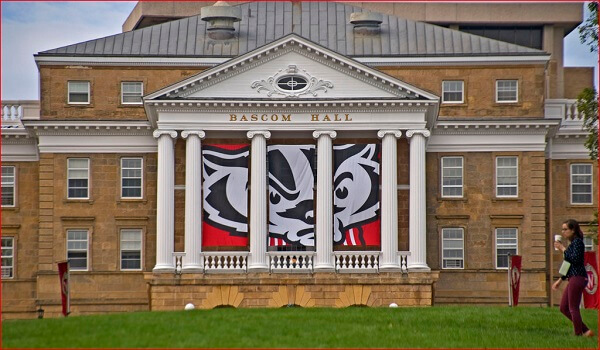 This Midwest city holds its own in the live music scene. "Outside of the diverse, talented pool of musicians and groups that come to Madison, the campus itself fosters a blossoming consortium of artists that fill the student union, local stages as well as performing alongside acts coming through town," said UW junior Ryan Breon. "Student Organizations such as First Wave, EMP, WSUM, Wisconsin Union Directorate Music continuously pulse energy into the music community and create for a one of a kind music scene on campus." Moreover, Madison holds its own Madison Area Music Awards in order to recognize its local talent. While venues like the High Noon Saloon, the Majestic Theater and The Frequency are some of Madison's more frequented destinations for live music, Madison also has a decent house show scene close to UW-Madison campus for listeners who want a more intimate vibe. "Strange Oasis Entertainment books local and touring acts at venues all around campus and Madison and has brought attention to Madison's budding underground Hip-Hop scene," said Breon.
1. University of Texas-Austin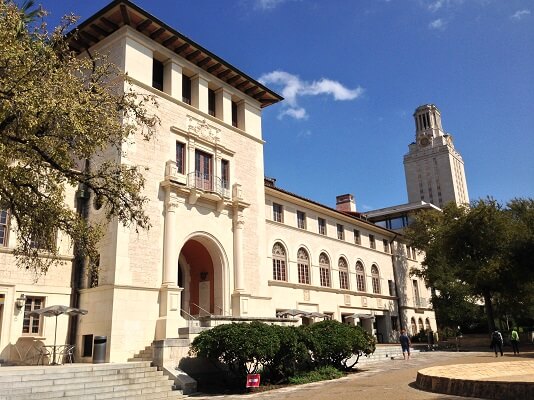 UT-Austin continuously draws students who need live music as much as the air we breathe. The Cactus Café and Bar, one of Austin's top musical venues for acoustic performances, just so happens to sit right in UT-Austin's Union building. Talk about convenience of location. "Austin has been a hub for so many facets of music and music culture over the years. From bands breaking out at South By to festivals like ACL, students at UT Austin are hands on involved with the music scene here," said UT Austin junior Caterina Nasr. "Volunteering and working SXSW and ACL, interning at places like C3 Presents, and more it's almost like you can't escape being involved with music as a Longhorn. You'll get every taste here and every kind of person there to express it." The live music capital of the world gives tons of opportunities for students interested in interning for record labels and writing for music magazines right within Austin itself. SXSW, Austin City Limits Music Festival and Fun Fun Fun Fest are musts for anyone who looks to build their music libraries in a festival setting. And don't worry about repetition: Each festival has its own distinct vibe and draws all different kinds of acts from all over the world. "Austin just gives you the opportunity to enjoy and see such a wide range of artists at such different kinds of venues that's it's hard to pick the ones that have impacted me the most," said Nasr.
Wear your love of music to class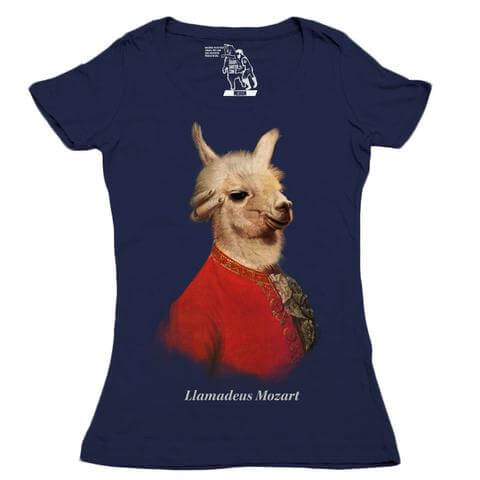 Find more unique tees at awesomecollegestuff.com.
For more college rankings, check out:
Top 10 Schools for Aspiring Musicians
The 10 Female Groups Running the A Cappella World