Have you ever imagined yourself Defying Gravity with Kristen Chenoweth? You were probably also the kid who knew all the lyrics to Rent or who constantly hummed Phantom of the Opera. You shivered at the prospect of hurdling into an industry full of Idina Menzels and Donny Osmonds. But one look at these schools and your worries just might fall to the wayside. So pack your character shoes and leotard and check out these schools dedicated to developing thriving Broadway stars.
10. Penn State University
Penn States derives its rich musical theatre curriculum from the largest musical theatre faculty in the nation. Employing over 40 professors, Penn State prides itself on giving expert training in song, scene and dance. John Simpkins, an associate professor at Penn State, directed the popular off-Broadway show Bloodsong of Love: the Rock and Roll Spaghetti Western, nominated three times for a Drama Desk Award. This school breeds success, with over 30 notable alumni including Ben Cullen, Rachel Fairbanks and Connor McRory, who advanced to flourishing careers in popular Broadway shows such as The Book of Mormon, Wicked, Newsies, Chicago, Cinderella and more.
9. Florida State University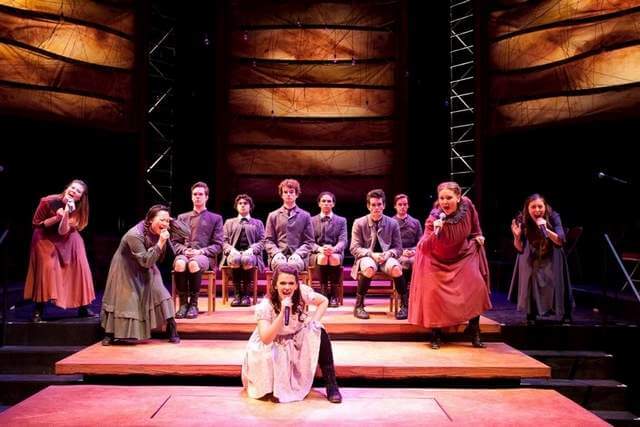 Although renowned for its football legacy, Florida State's musical theatre program is a pretty big deal. Producing around six shows a year, FSU's dedication to producing top-notch performers stems from its selective admission process. "Only the top 250 people in the prescreening process even get an audition slot. Out of those, we accept only about 14 a year," FSU senior Logan Mortier said. Requiring a strict pre-screening process followed by a live callback audition, the FSU School of Musical Theatre accepts an extremely small number of students out of the hundreds of applicants they receive each year. Clearly this process sets students up for success: Today you'll find 1996 graduate Montego Glover playing Fantine in Les Miserables on Broadway. Previously she starred in the Tony Award winning Broadway Musical Memphis where she received the Tony Award nomination for Best Actress in a Musical.
8. Elon University
Elon University's Musical Theatre School graces the Broadway scene with its expert faculty. Elon professor Linda Sabo founded Syracuse University's Musical Theatre program and performed in venues across the country including Orlando's Walt Disney World. Elon's professors have 25 plus years of experience and master's degrees in their chosen field of voice, theatre or dance performance. Notable alumni include Allison Pearce who performs in the National Tour of Cabaret and Lisa Goldstein as Millicent in One Tree Hill. "Elon not only focuses on training you to be an excellent performer, but it also helps you become a great person. Being an open, honest and vulnerable individual is arguably one of the most important aspects of succeeding as an actor, and Elon truly hits that out of the park," Elon University senior Julio Garcia said.
7. Texas State University
Texas State's Musical Theatre Program focuses on the individual development of talent rather than producing cookie cutter and manufactured stars. The program prides itself on guiding each performer through his or her own journey to foster growth. Not to mention, they put on a whopping number of 9-12 main stage productions a year. In 2009, Texas State University accepted 14 students out of 400 applicants, proving their dedication to individual training and attention. Kaitlin Hopkins, head of the department, hoists a Broadway reputation herself, performing in Broadway shows such as Noises Off, Anything Goes and How the Grinch Stole Christmas.
6. University of Cincinnati
Wonder where the term "triple-threat" became a coined term in musical theatre? Look no further, because the University of Cincinnati's musical theatre program, the oldest in the country, set the standard for most musical theatre programs in the nation. This school prides itself on fostering the fusion of acting, singing and dancing better than any other school. "It really is a very even training base," University of Cincinnati sophomore Nicholas Heffelfinger said. "The training is very focused on being one with the ensemble and having an appreciation for all aspects of the trade, including the technical side. Freshman year, we all have to take production appreciation classes and work backstage for main stages." Not only do alumni from this school succeed after graduation, but they also win Tony awards. Tony Yazbek, a recent graduate, just received the Fred and Adele Astaire Award for his dancing in On the Town and received a nomination for the Tony Award for Best Actor in a Musical.
5. Syracuse University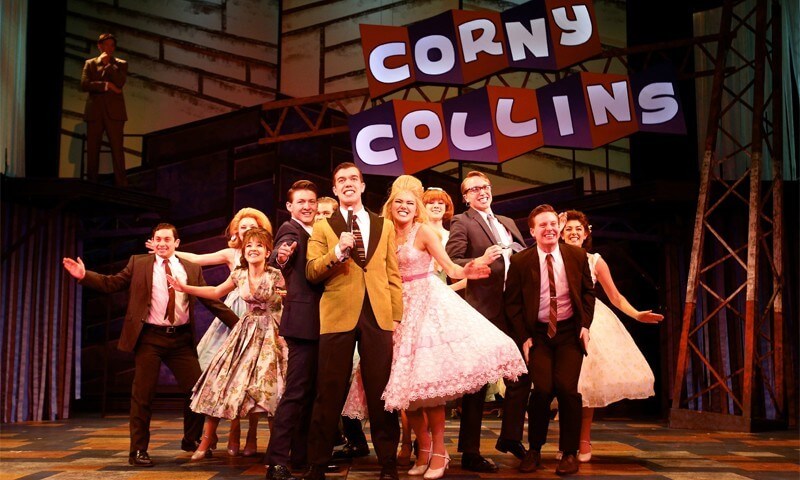 Syracuse's school for musical theatre is selective and rigorous, yes, but an emphasis on real world training and experience sets it apart from competitors. "They really focus on what's unique and special about you and then try to bring that out in your work," Syracuse graduate Lauren Houghton said. "They want you to know yourself and observe others so that you can portray real life onstage instead of imitate an archetype." Partnering with Syracuse Stage, a professional theatre in residence at Syracuse University, musical theatre students work directly with professional actors and productions and even earn Actor's Equity points through these ventures. "Class work is always great, but the experience onstage working with professionals on the Syracuse Stage was incomparable," Houghton said. The New York setting allows professionals easy access to workshop with the aspiring stars. Recognizable alumni include Dick Clark, Jerry Stiller and Vanessa Williams.
4. Boston Conservatory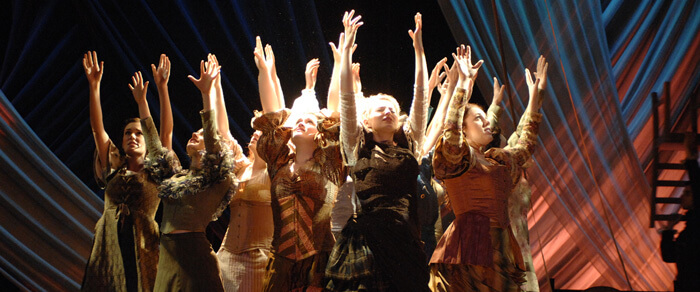 Boston Conservatory's school for musical theatre is one of the most intense programs in the nation. "When you're a freshman, you start out with at least 14 classes a week. You go Monday through Friday starting around 9 a.m. and usually don't end until 7 p.m. every day," Boston Conservatory senior Lindsay Pennington said. During the fourth year of training, students perform a senior showcase for casting directors in New York in order to secure potential spots in stardom. The program specifically prepares students for the rigorous casting process by accepting a big class of students. "I like having 58 people in my class. We don't get sick of each other, and it gives us more of a reality check when auditioning for shows because in the real world, there will be hundreds of people auditioning for the same show," Pennington said.
The University of Michigan's alumni continuously succeed on Broadway, including Mark Ayesh, Andrew Arrington and Courtney Balan. The program requires a typical audition—two monologues, a dance audition with a high focus on ballet technique and two songs, one of which must be written before 1965. This classical training explains why a majority of their alumni are successful in shows such as Candide, South Pacific and The Music Man. In addition to training college students, the University of Michigan partners with many organizations involved in the training of high school students in the musical theatre field. Each fall, around 700 students apply and only 22-24 people are admitted.
2. Baldwin Wallace Conservatory
Baldwin Wallace Conservatory has been a powerhouse in the Broadway industry for nearly 20 years. Moreover, for the past six years, their annual senior showcase resulted in 100 percent of the senior class signed to a top agent. "BW really allows us to be seen in the industry very early on," alumnus Zachary Adkins said. "When an agent comes to a master class, they also stay to see the current show. I met my agent my freshmen year while performing in Spring Awakening, and he told me it was that first encounter that lead him to sign me four years later. It was the same with the casting director who casted me in my first national tour—we had become friends over my years in college, so when I finally moved to New York, I was comfortable with him in the audition room, and he was comfortable knowing he could trust me with a job." Baldwin Wallace partners with seven theatres in the Cleveland area. Each year, 10 professionals at the very least come to the school to teach students. Notable alumni include Zachary Atkins on the Kinky Boots national tour, Caitlin Houlahan in Peter Pan Live on NBC and Chris McCarrell in Les Miserables on Broadway.
1. Carnegie Mellon University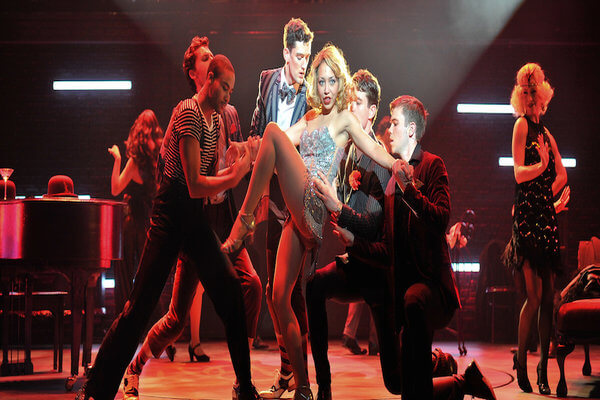 Carnegie Mellon's school of Musical Theatre takes the cake with over 50 successful alumni including Zachary Quinto, Matthew Bomer, Ted Danson, Billy Porter and Joe Mangianello. Composer and lyricist Steven Schwartz graduated from this school and went on to write the scores for incredibly popular Broadway scores including Pippin, Godspell, and Wicked. One week a semester, Carnegie Mellon cancels all classes and events to implement its "Playground" program, a program that provides students, directors, and designers an opportunity to collaborate on and showcase over 40 unique student productions. "We are all treated as artists with an incredible opportunity to change the world," said alumnus Corey Cott. "On my first day of class, one of my professors asked all of us to look out the window onto the campus, and said, 'There are people on this campus designing robots, discovering cures for diseases, and inventing programs to change how we grow crops. How are you actors going to change the world?' That challenge still sticks with me every day." Cott's credits include the show Gigi and the lead role in Newsies. Additionally, Carnegie Mellon's partnership with the American Society of Composers and Publishers allows students to perform and work in more productions outside of the college sphere.
For more College Rankings on the performing arts, check out:
The 10 Best Schools for Singers
CM's Top 10 Schools for A Cappella
Top 10 Schools for Aspiring Musicians