America's love affair with football spans the entire country, from professional games to high school friday night lights—college football is no exception. Future all-stars hone their skills on the gridiron and make names for themselves, while diehard football fans nurture their love for their school's home team. Every Saturday in the fall, millions of fans devote their entire weekend to watch, attend and tailgate. If you love football more than life itself, consider applying to one of these 10 schools—you'll be right at home.
10. Boise State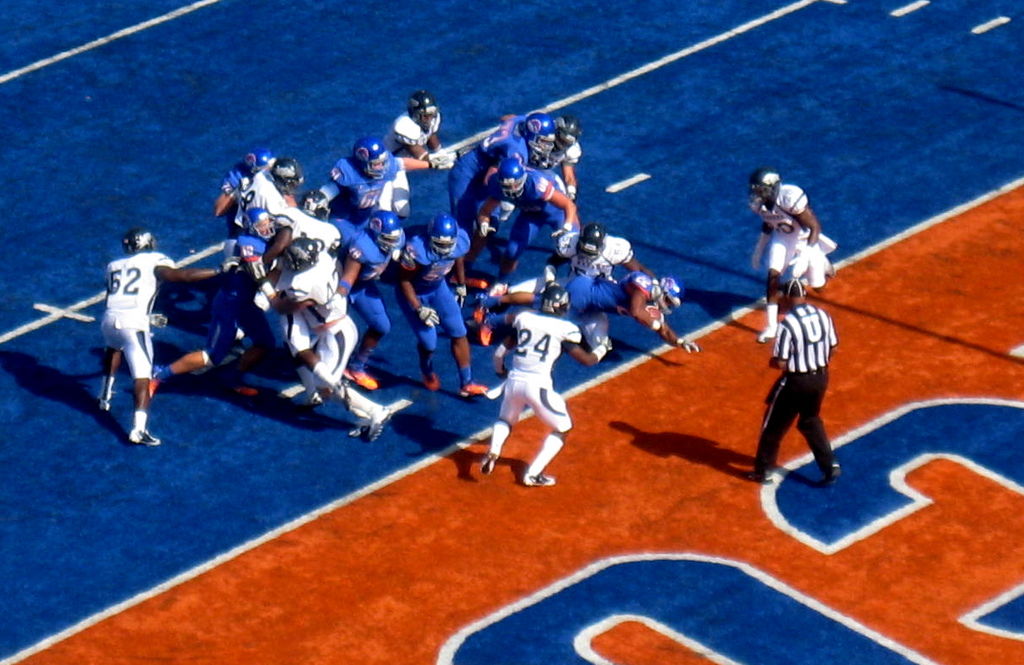 You may not have heard much about it, but you will soon. Boise State has dominated in the Mountain West Conference since it joined, and other conferences have also felt its might. The Broncos have conquered three Fiesta Bowls, including the 2007 bowl against Arizona (hailed as one of the best bowl games ever). The team is gradually creeping up on bigger opponents as it schedules more and more non-conference games to prove itself. Former coach Chris Petersen set a program of smart recruiting in motion (continued by current coach Bryan Harsin), and three-star recruits from around the country are committing left and right. As the team continues to improve, its 32,000-person game attendance average should start to grow, and fast.
9. Florida State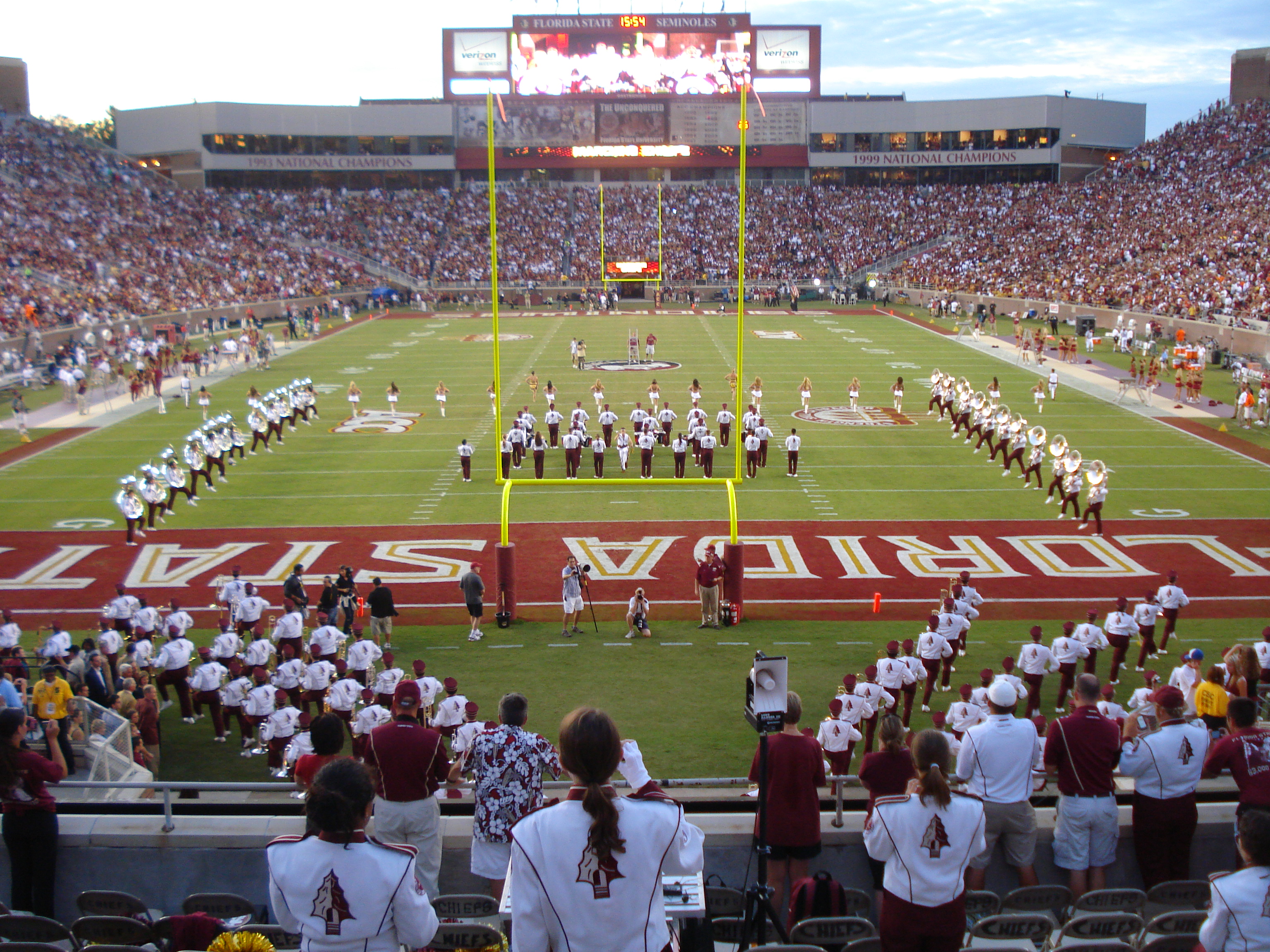 The Seminoles have won 25 bowl games, but their fans stay loyal even when the team struggles. Average attendance grew by almost 7,000 patrons per game last season, and the team has sent 50 players to the NFL in recent years. FSU also claims college football's all-time winningest coach, Bobby Bowden. The War Chant sounds at every game, loved by FSU but hated by everyone else, inspiring rivalry and camaraderie in fans throughout the stadium. FSU senior Chris Valentine said, "Everyone far and wide recognizes the War Chant, and who could forget Chief Osceola riding Renegade out to midfield before every home kick off and launching a flaming spear into the Seminole head logo at the 50 yard line?"
8. Notre Dame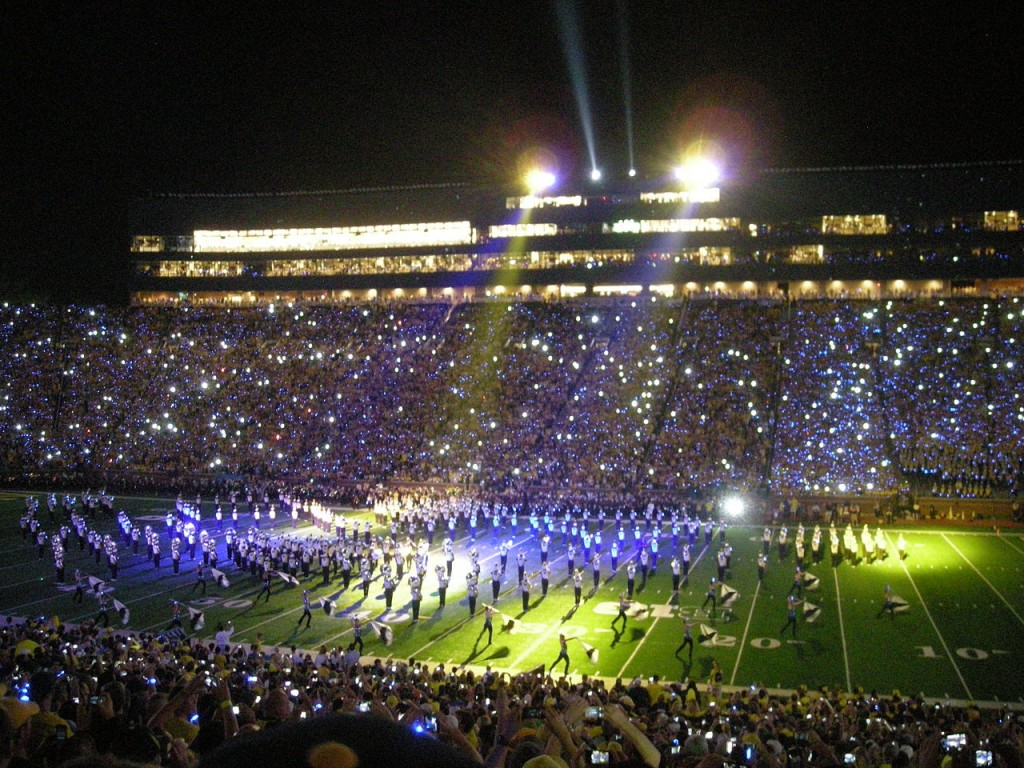 The Fighting Irish have a reputation of having one of the greatest college fan bases in the country. No matter how well (or poorly) the team does, the stadium and parking lot are always packed for games and tailgates. But this isn't just at home games—Notre Dame fans can be found from coast to coast. The team has won its fair share of bowl games, but it also has an impressive 47 alumni currently active in the NFL. You can bet they're humming the "Victory March" every time they step onto the field. "I think the tradition gives a richness to our program. When I wake up on a Saturday gameday, there's a tangible atmosphere of excitement, unity and family, and I think that's something that makes ND, and ND football especially, different from other places," said senior Kelsey Amarosa, a ND Football Ambassador.
7. University of Alabama Birmingham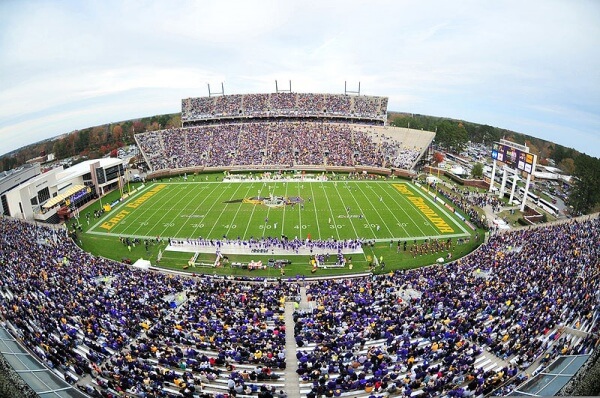 UAB is also on the rise as a football school, receiving a ton of attention after it shut down the football program last year for financial reasons, only to reinstate it six months later. The program was saved by a flood of donations from the school's student government, football foundation and the city of Birmingham. Last season, UAB's average attendance per game more than doubled, and there's no doubt that those who saved the program will continue to show their love for the Blazers. You'd better believe the school's spirit group, the Gang Green, will be there to welcome every new fan to the stands.
6. Michigan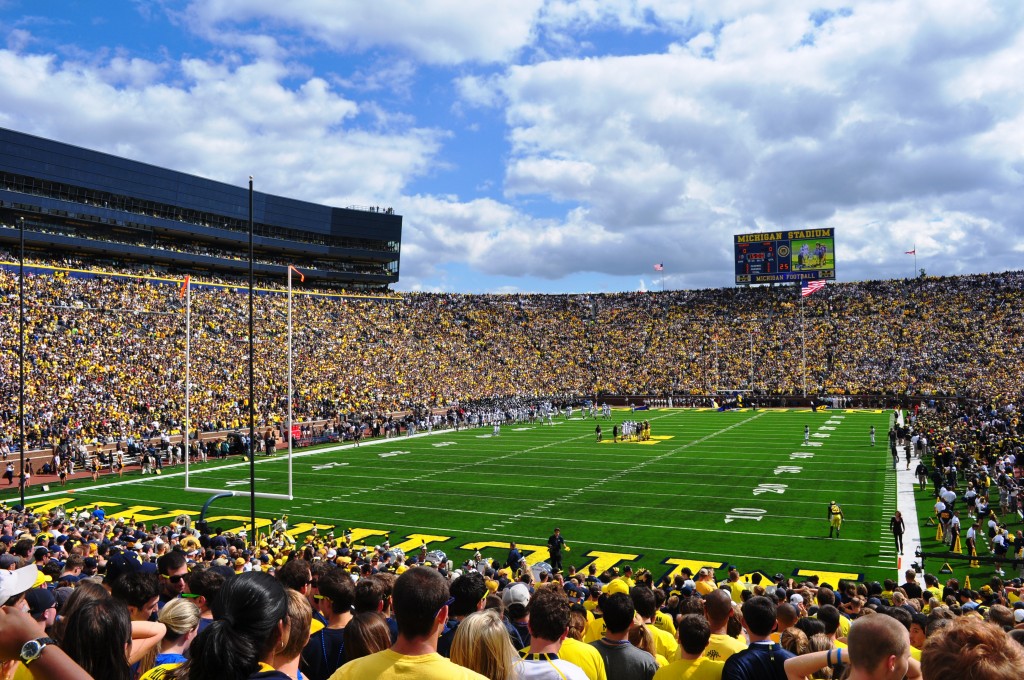 With 910 wins to date, Michigan is an unstoppable team. It boasts 251 consecutive games with over 100,000 fans in attendance, and last year's average stuck with tradition, hovering around 102,000. The school's rich football traditions might be to blame. At the start of each game, players run from the tunnel and leap up to touch a huge "Go Blue: M Club Supports You" banner as the marching band blares the fight song. The students affectionately share the team's nickname, the Wolverines. "We stand and sing 'The Fight Song' every single time it comes on. We get giddy to see what the band has in store for half-time that week, and we always stand up and do the fourth quarter dance no matter how cold it may be," said junior Emily Haydel, a member of Team Blue, Michigan's student recruit volunteer group.
5. Penn State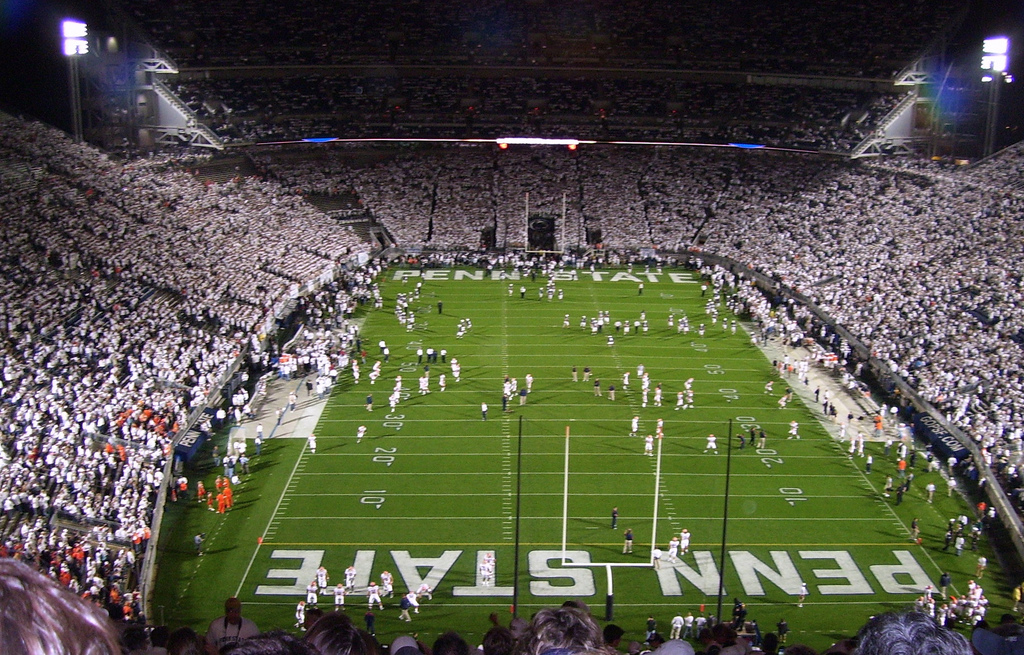 Few schools stir such devotion from their students and alumni as Penn State (WE ARE!), with over 100,000 people flooding Beaver Stadium for each home game. Despite the program's recent controversies, fans were undeterred from their team. The team is consistently good, but the tailgates hold their own—they span the whole town as fans grab ice cream and shop for gear before the game starts. "Everyone tailgates. Me and 100,000 of my best friends are always out there eating, drinking, smoking stogies, and drinking more. Penn State fans try to welcome the away fans to Happy Valley the way we would want to be greeted at away games," said Penn State graduate Michael Haugh.
4. Ohio State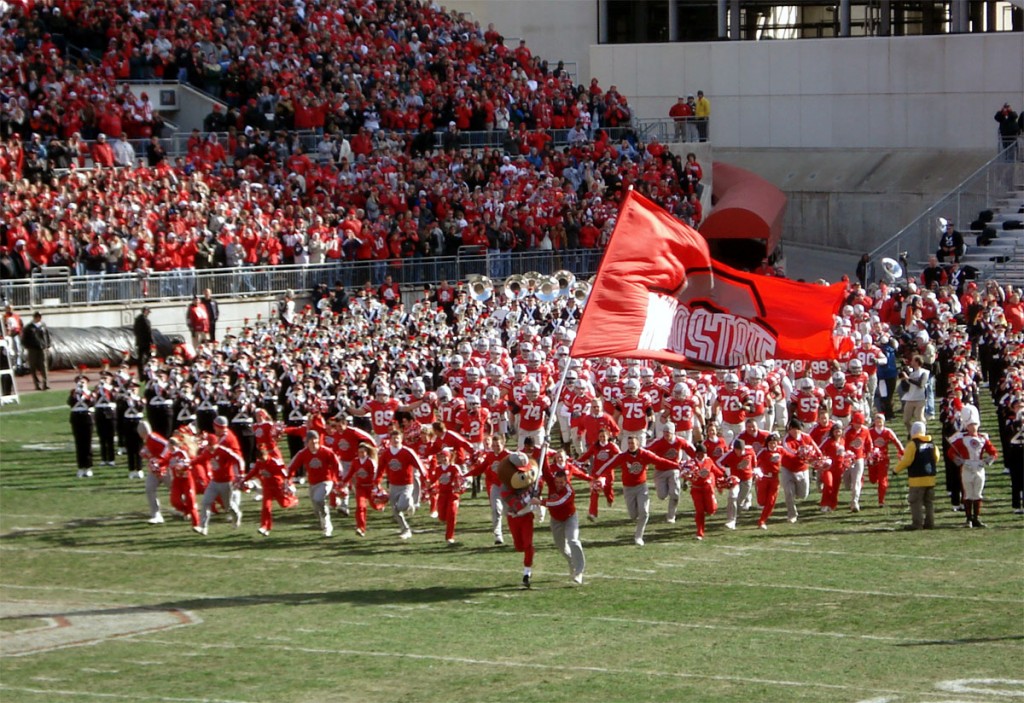 Buckeyes fans are notable in their own right, and they don't lack in tradition. Senior Ginamarie Shrader said, "It's hard to describe but the electricity in the stadium and between all of us is incredible. And of course at the end of every game, win or loss, all 110,000 of us latch arms and sing our alma mater." Along with tradition, a huge part of Ohio State football is their rivalry with another top 10 team: Michigan. The two teams' history goes back over 100 years, and they are so balanced in skill that since 1918, the Buckeyes are only ahead by one game (out of over 100 played between the two).
3. Texas A&M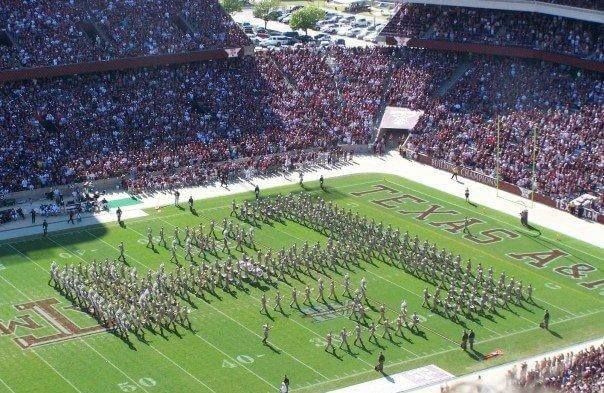 Aggies games crushed it with the largest jump in average attendance last season. An almost 18,000 person-per-game increase rocketed average attendance over 100,000, placing it among the biggest teams in the country (and somehow filling the stadium to 105 percent capacity). Its fan base is actually called The 12th Man. When you're a fan, you're part of the team—simple as that. Though the Aggies haven't performed as well in the past, last season brought the team success, so don't be surprised if attendance continues to skyrocket.
2. Alabama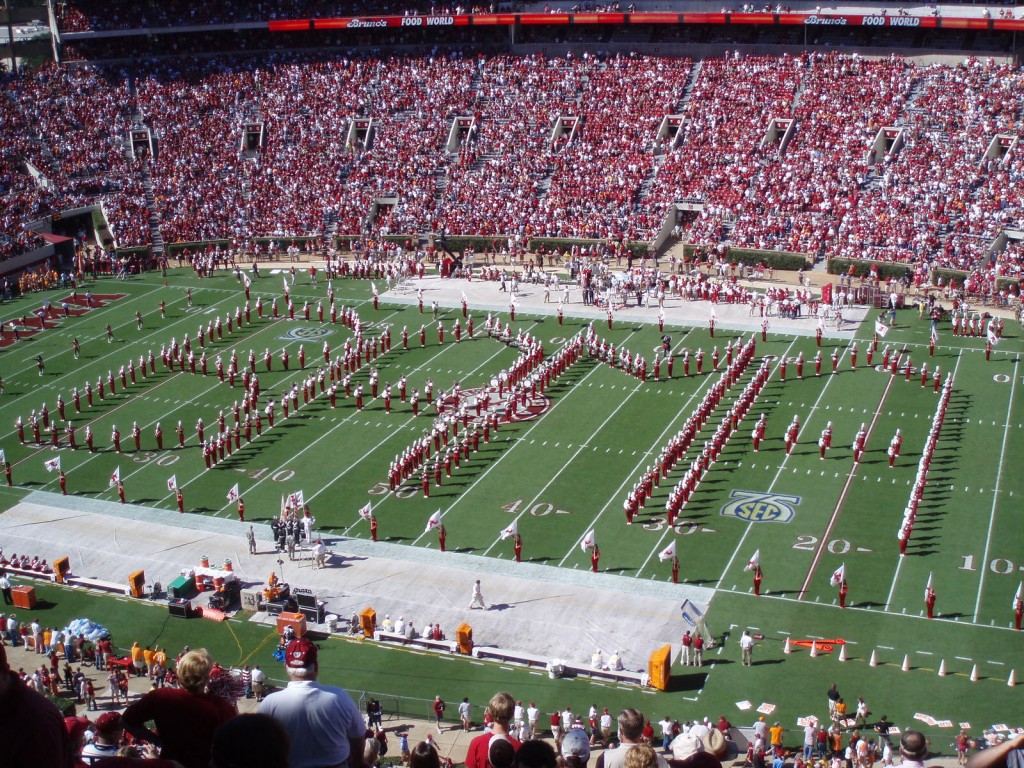 ROLL TIDE! Alabama fans are often hailed as the epitome of fans, and you don't have to be an alum to feel the love—kids in the area are brought up with love for the team. Regular attendance and tailgating become family traditions. "The chants, the 'roll tides', the whiskey, the ice luge, it's all worth it for a great day of football. Everyone is the Crimson Tide, not just the team," said graduate Alex Norton. With 34 bowl game wins and average attendance consistently over 100,000, the Crimson Tide makes it easy to be a fan for life.
1. LSU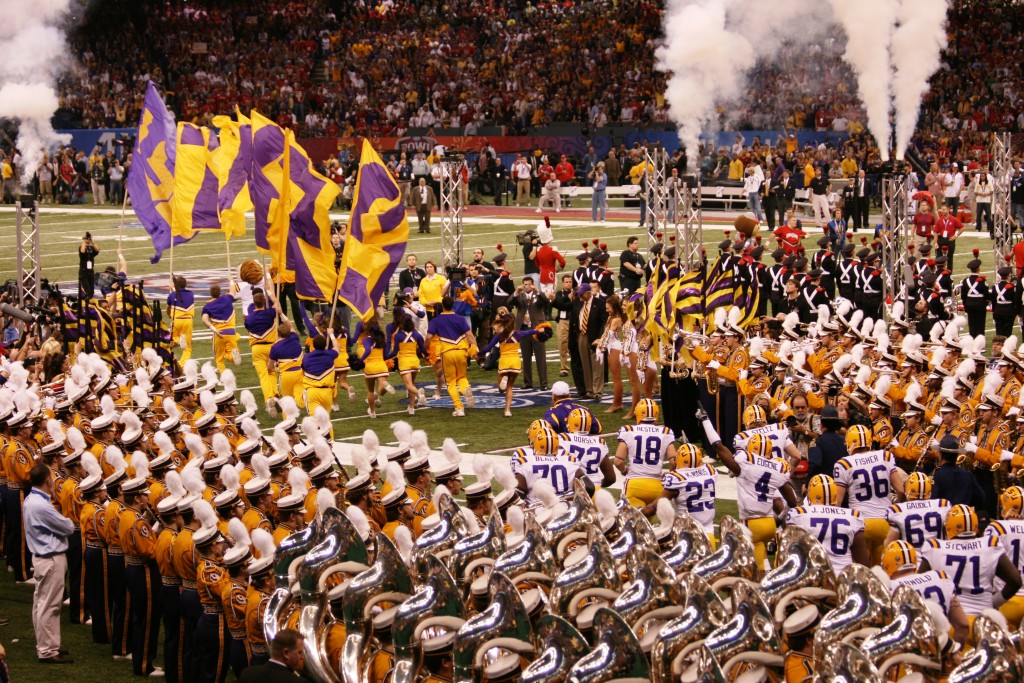 LSU is the quintessential football school—if you don't at least sort of like football, you don't go. Flaunting almost 1.2 million Facebook likes for their football team alone (more likes than the university itself), the Tigers also have a staggering 54 alumni playing in the NFL as of last season. The fact that its official tailgating rules include a limit on the size of cookers (must be smaller than a 55-gallon drum) speaks for itself—LSU tailgaters are serious about their favorite Louisiana foods and their football. If you live and breathe for football culture, going to a game at LSU should be at the top of your bucket list.