When people think of Notre Dame, they think football and maybe philosophy, but that isn't the whole story. There's more to ND than the "Catholic Disney World" vibe that campus gives off on football Saturdays. While South Bend is mostly covered in snow and below zero for seven months of the year, campus is boiling over with powerful traditions and new events you won't find anywhere else.
1. Bookstore Basketball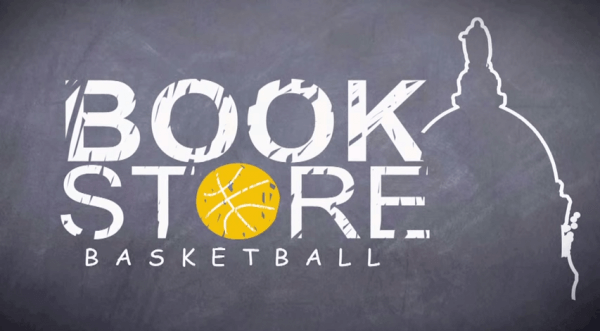 Every spring, the courts next to the Hammes Bookstore play host to the largest five-on-five outdoor basketball tournament in the world. Each year, hundreds of teams enter into either a co-rec or women's division and raise money for JumpBall, a foundation that provides organized basketball programs for underprivileged youth in Jamaica and Haiti. "Bookstore has been a part of ND tradition since 1972 and has featured greats like Joe Montana, Tim Brown and Lou Holtz. The tradition is just unbeatable," said Bookstore commissioner Will Niermeyer. Even if you're not LeBron James, it's an entertaining way to procrastinate before finals. It's also a great way to shed some of those extra pounds you put on while hibernating through the South Bend winter.
2. The Holy Half Marathon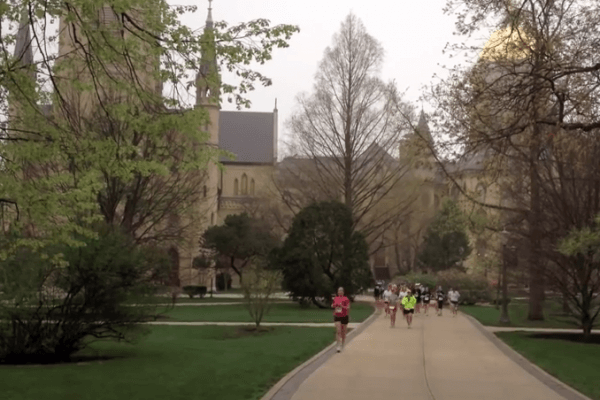 Before you run out to the bookstore courts to celebrate spring, training for the Holy Half Marathon is the perfect way to get into championship shape. As one of the most beautiful college campuses in America, Notre Dame's campus is the perfect place for a nice sightseeing stroll, but running by all of the iconic landmarks is even better—as long as you train well and don't collapse from exhaustion like I almost did. If you're just looking for a shorter race to help you get back into form, there's also a 10K offered on race day.
3. Keenan Revue
You might want to bring some tissues to this one because there will be some tears—from so much laughing. The Revue is a sketch comedy show put on by the residents of the men's dorm, Keenan Hall. The men of Keenan put on three shows which sell out every year (so get your tickets early), poking fun at campus leaders, campus events and student life at Notre Dame. "No other event has the same cultural impact and audience that the Revue does. Also, it's just hilarious. What else could you want?" said Keenan resident J.P. Gschwind. Check out the promo for this year's Revue (it reminds me of some of those hilarious SNL digital shorts).
4. Weekends at Legends

You may think that a nightclub on a Catholic campus would be pretty boring, but think again— the folks at Legends know how to put on a good show. Legends makes weekends at Notre Dame the procrastinator's nightmare with new and recurring events like hip-hop night. Legends also features concerts from big name artists like Drake Bell and Sam Hunt that you won't find anywhere else in Northern Indiana. If you're not really into mainstream artists, Legends brings in up-and-coming artists too—the ND population got to see Walk the Moon and Twenty One Pilots before they became cool.
5. Notre Dame Day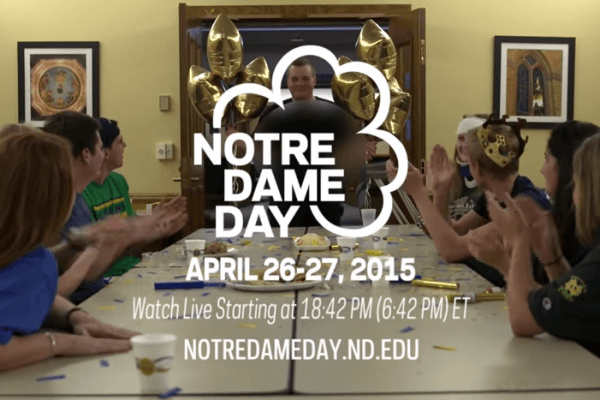 At the end of spring semester, Notre Dame puts on a 29-hour nonstop television event to raise money for the dorms and clubs of Notre Dame. This year's second annual marathon of festivities featured famous alumni and celebrities with university ties like Jon Bon Jovi, Nicholas Sparks and Dick Vitale. The competition for money is intense, with all of the clubs campaigning, fighting and scrapping for their share of the $1.6 million to fund dorm renovations and club activities that would otherwise be considered luxuries.
6. St. Patrick's Day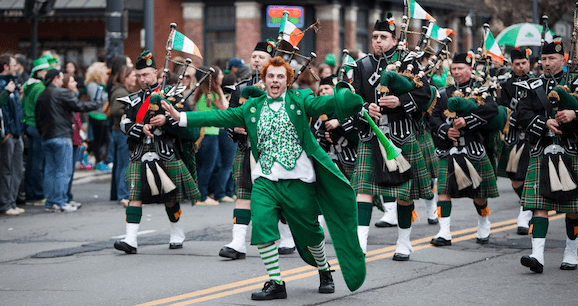 What's better than celebrating St. Patrick's Day at the home of the Fighting Irish? It's the day that all Notre Dame students look forward to since the start of the semester. At ND, St. Patrick's Day is like Christmas, Black Friday and the Super Bowl combined. Everybody, and I mean everybody (even the faculty), on campus is decked out in green, covered in beads and ready to proclaim their Irish pride to the world. Nowhere else outside of the homeland do people love St. Paddy's Day like students do at ND. Erin go bragh!
7. Snowball Fight
From November to April, Notre Dame is essentially covered in snow with no end in sight. It's exhausting and can get old after a few weeks. But before you get tired of it, get outside and join the biggest snowball fight you'll ever see. At midnight after the first snow of the year, nearly every student on campus goes outside, and full-on warfare erupts between North and South quad. "The snowball fight was a night of no pressure where your major didn't matter, homework was forgotten, and the only thing that mattered was that you went to Notre Dame," said freshman Jane Horvat. With thousands of fellow Irish sprinting around campus like it's the Walking Dead, you better watch your back, cover your face and keep your friends close.
8. Trumpets under the Dome
Every football Saturday and on special occasions throughout the year, the trumpet section of the Notre Dame marching band gathers on the balconies under the iconic Golden Dome and plays the university alma mater, "Notre Dame, Our Mother." Hundreds of die-hard Domers pack like sardines into the five floors of Main Building, just hoping to catch the short, yet powerful moment. "The atmosphere during trumpets under the dome is electric, and I get goosebumps every time we play," said freshman trumpet player Tim Seida.
9. Drummer's Circle
If you get to Notre Dame before Saturday's football game, you should check out another ND Band tradition at midnight on Friday. Under the glow of the Golden Dome, the Irish Drumline shows off some serious skill—better than anything you'll see Nick Cannon pull off in Drumline. You'll be so fired up for the next day's game after jamming with the best percussionists at ND on a freezing November night that you're going to want to run right into Notre Dame Stadium looking for someone to hit. It's that intense.
10. Dorm Masses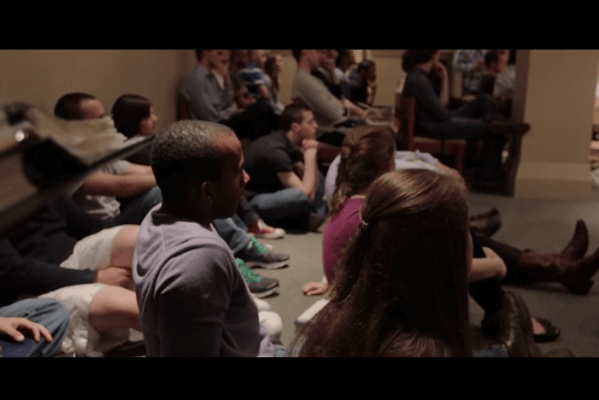 If you've ever been to Notre Dame, you'll notice that the relatively small campus has so many chapels—56 to be exact—that you're practically tripping over them. Every one of the 29 dorms has a chapel with its own individual character and special mass throughout the week—it's not your everyday boring service. The dorm masses are extremely relaxed and intimate (you're allowed to wear sweatpants, and you don't even have to wear shoes), with different choices for post-mass snacks including milkshakes, nachos and waffles, so you can continue your study break with great fellowship and great food.