Also by Josh Kok
Hey aspiring musicians, despite what Ed Sheeran might say, college could be for you. If that's the case, check out these 10 talent-driven universities to find your future home. They boast endless music concentrations, plenty of stage performance time, alumni with Grammys, master classes and an environment that's in sync with your tune.
If rehearsal time is sacred time, you will find your symphony and other aspiring musicians at these 10 schools for musicians.
10. University of Michigan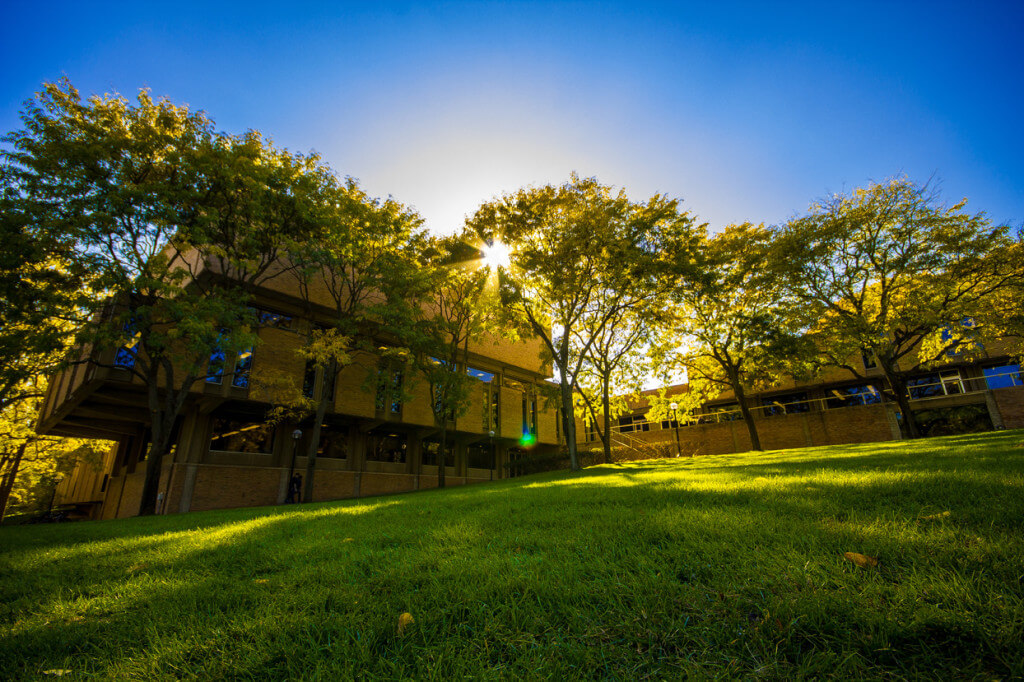 While known for prestige in the sports world, the University of Michigan also has an incredible music program. The School of Music, Theater and Dance delivers at least 12 main stage shows per year, including three musicals, two operas and multiple concerts. Aspiring musicians and students of all talents and departments are invited to perform. Harry Potter and Glee fans alike know that alum Darren Criss and his production company Team StarKid produced "A Very Potter Musical" during their undergraduate careers at UMich.
Continue the slideshow for the full list!
Applying as a Music Major
Aspiring musicians definitely have to get over stage fright because auditions are required for a spot in these competitive music programs. You'll also have to submit the Common App or the general application for the school if the college has non-music programs as well. And be prepared if they ask for a resume along with the classic letters of rec, personal statement and audition.
"Most high level music programs will begin their audition process with a prescreening round (only required for more competitive instruments such as voice, violin and piano). This usually means that the singer auditioning must record two to four songs to send in. Each school might ask for something different. Some want the recording to be video; some don't care if it's just an audio file. Some will require that the singer choose pieces in different languages or from different time periods in order to get variety, some might leave it up to the singer. Singers are usually required to have sent in their recordings along with an application fee by mid October or early November," Northwestern voice major and junior Laura Roth said.
If all goes well, you get the opportunity to audition. While the powers that be normally won't require you to audition on sight, but aspiring musicians do love to leave a good impression. Some schools even offer voice lessons from teachers at the school you're considering, but that can definitely take a chunk out of your wallet. To prepare for an audition like a true musician, rehearse at least three or four songs. The first song will be the one you choose and the faculty likely picks the second. Hopefully that pianist has your back, am I right?
"The audition process can be pretty emotionally taxing," Roth said. "Since I auditioned for a fair amount of schools I ended up having to travel most weekends in January and February of my senior year. Some schools will have multiple sites for auditions, thank goodness, so I didn't have to go far for some of them." Aspiring musicians should be ready to make sacrifices and go the distance to get into the school of their dreams.
Career Path Opportunities
You don't have to go full-on Mozart in the Jungle and make it into a high-class symphony to succeed in the musical world. Music teachers are definitely still a thing; after all, how did you get to learn your favorite instrument? If you like your intro class to music education, maybe you should focus your music major in this field. Or how about the emerging field of music therapy? Many aspiring musicians also study psychology or cognitive science to learn how to make a direct impact on the world with music. You can write scores for films or video games, become a songwriter in Nashville and so much more with a music major.
Aspiring musicians should check out these NAMM show companies want to hire music majors.
Check Out These Internships:
"For a student who does want to perform professionally, playing a summer festival is the equivalent of an internship. I think a lot of people don't realize that," Northwestern Career Advancement specialist Laura Myers said. That's right, aspiring musicians, own the fact that hanging out at concerts can actually get you a long-term job after graduation. You just have the responsibility of playing on stage.
But just like any field of study, you might not get the job you've always dreamed of right out of college. "A lot of students would like to play in a professional orchestra after graduation, but those jobs can be hard to find, so a lot of time it's about what else can I do?"  Then you can snag an internship under the umbrella of "music arts administration." You could promote events at various music charities, do marketing or fundraise for organizations while you work toward that performance job you've always dreamed of.  Some hot internship locations include:
Musicians without Borders
Fender Music Foundation
New York Symphony
Chicago Symphony Orchestra
Ravinia
Lyric Opera of Chicago
Sport Your Music Love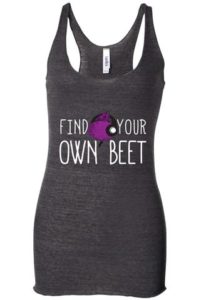 Find Your Own Beet Racerback Tank: $24.99
Llamadeus Tee: $24.99
*Updated on December 9, 2016 by Meghan Gresk to include quotes, more information on applying and internships