Ready to write the hot new single that gets overplayed on the radio until we're all sick of it? Taylor Swift had her moment flooding our airwaves. We need a new up-and-coming songwriter to grace our Spotify playlists. Many colleges offer incredible songwriting, music composition and music industry programs to help their students take their music to the next level. And at these 10 schools, songwriters will know they're ready for the music industry with a cutting edge curriculum, impressive alumni and real-world opportunities.
[woobox offer='tuafxp']
Become the next songbird of your generation at one of the 10 best schools for songwriters.
10. McNally Smith College of Music
You might think McNally Smith is the name of every generic country singer ever, but every country singer ever could learn a thing or two here. McNally Smith offers students a songwriting major in its Bachelor of Music in Composition degree. Students can take songwriting, arranging and sound production classes, which focus specifically on using microphones, signal chains, multi-track recording, digital editing, signal processing, sampling and mixing. McNally Smith's career center helsp students land internships centered around the entertainment industry in order to integrate their students into professions in music. More details about their programs can be found in their magazine Crosstalk, which features internships and alumni profiles. The editor-in-chief is the Dean of Academics John Krogh, so you know you're getting the right information. Alumni include Justin Bonhiver (former lead guitarist of Quietdrive) and pop artist Alison Scott. You might want to consider this school as your (Mcn)ally in the future; it'll give you a leg-up into the industry.
9. University of Colorado, Denver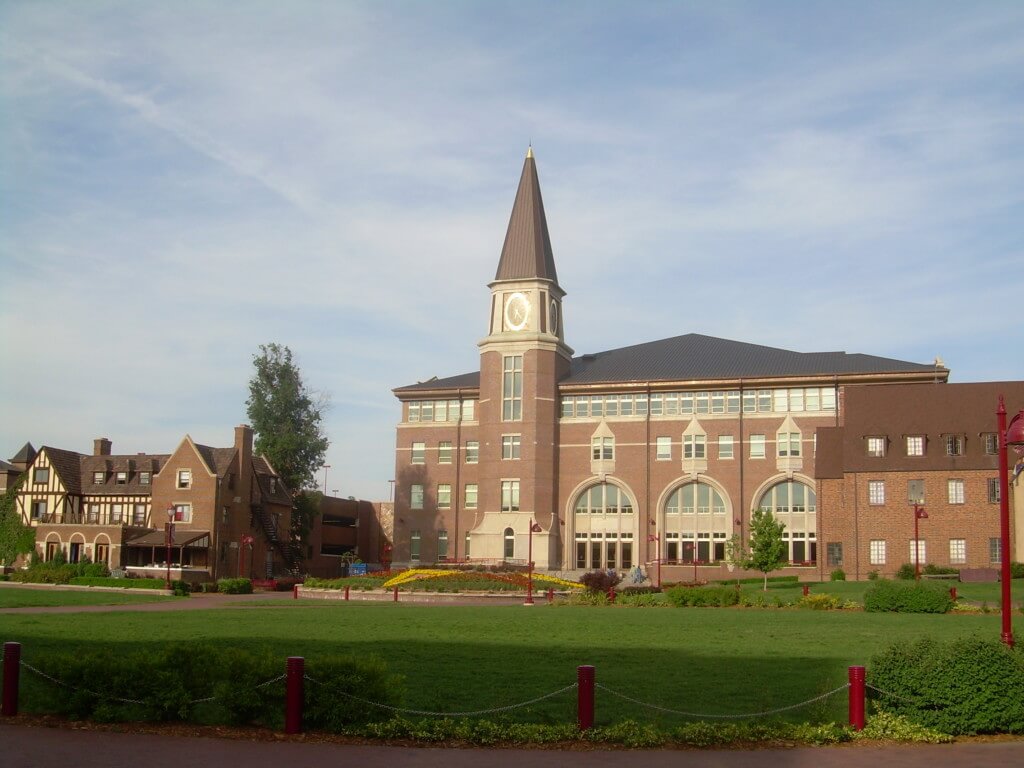 Their mascot may be a lynx, but you can turn into a songbird at UC Denver. UC Denver offers a singer-songwriter concentration for its Bachelor's degree in music. Students also take classes about songwriting as well as arranging for popular music. "CU Denver's Singer/Songwriter Program connects the individual songwriter's goals with a realistic picture of the music industry. Networking, music business, recording arts and entrepreneurial skills are as high on our list as the songwriting skills," Songwriting Professor Owen Kortz said. "Students leave our program already linked in to the music industry, many with jobs, internships or a variety of music-based income streams." In addition to their five recording studios (including the King Academic and Performance Arts Center), students can take masterclasses with notable songwriters, including Ryan Tedder (OneRepublic), Andy Guerrero and vocal quartet DeVotchka. Let those Colorado mountains inspire you to write the next "The Climb."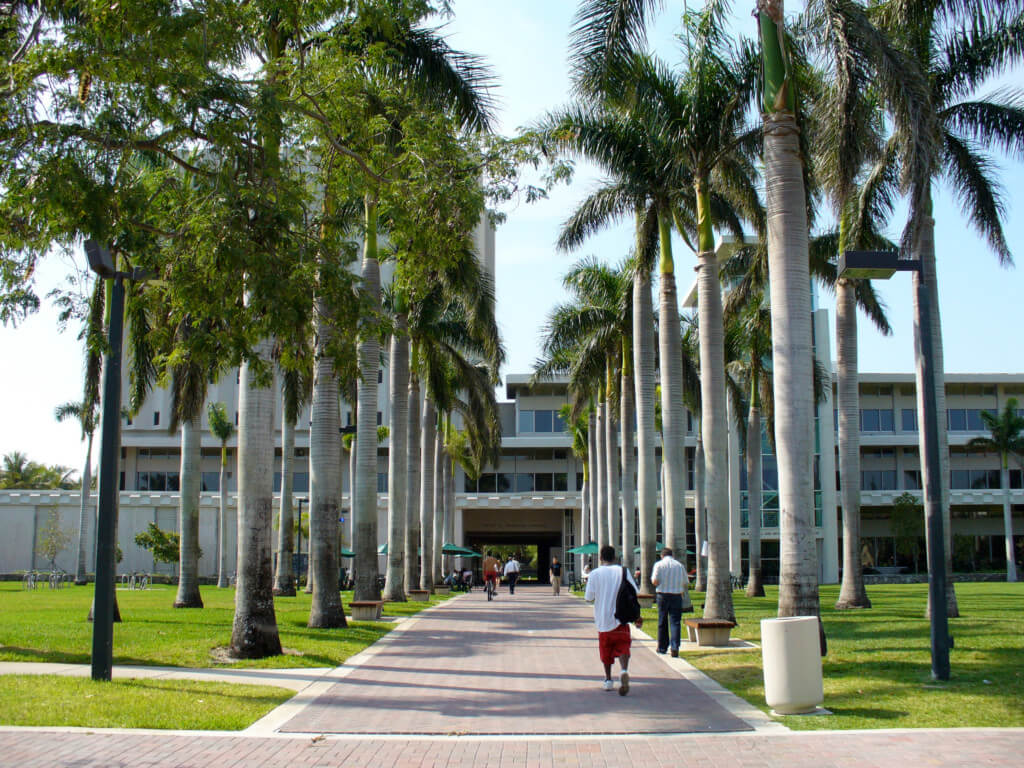 Brighten the Florida Keys with a few musical keys of your own composition. The University of Miami Frost School of Music delivers multiple programs specifically for songwriters: The Musicianship, Artistry, Development and Entrepreneurship program (MADE) and the Bruce Hornsby Creative American Music Program (CAM). While MADE focuses on student growth in whichever areas of music and music industry they prefer, CAM is a specific songwriting minor, affording flexibility for students who want to pursue multiple areas of study. Students take classes in songwriting and lyric writing specifically for contemporary audiences. Alumni include Esperanza Spalding and Lewis Cleale. Students can access The Weeks recording studio, the first studio in the world with three full-size consoles in its control room. In this environment, students can network and create the next big collab. If you ever need to record a new song that you've worked on for months, sophomores and above can book their own studio sessions in The Weeks studio and get cracking. Thinking about enrolling yet?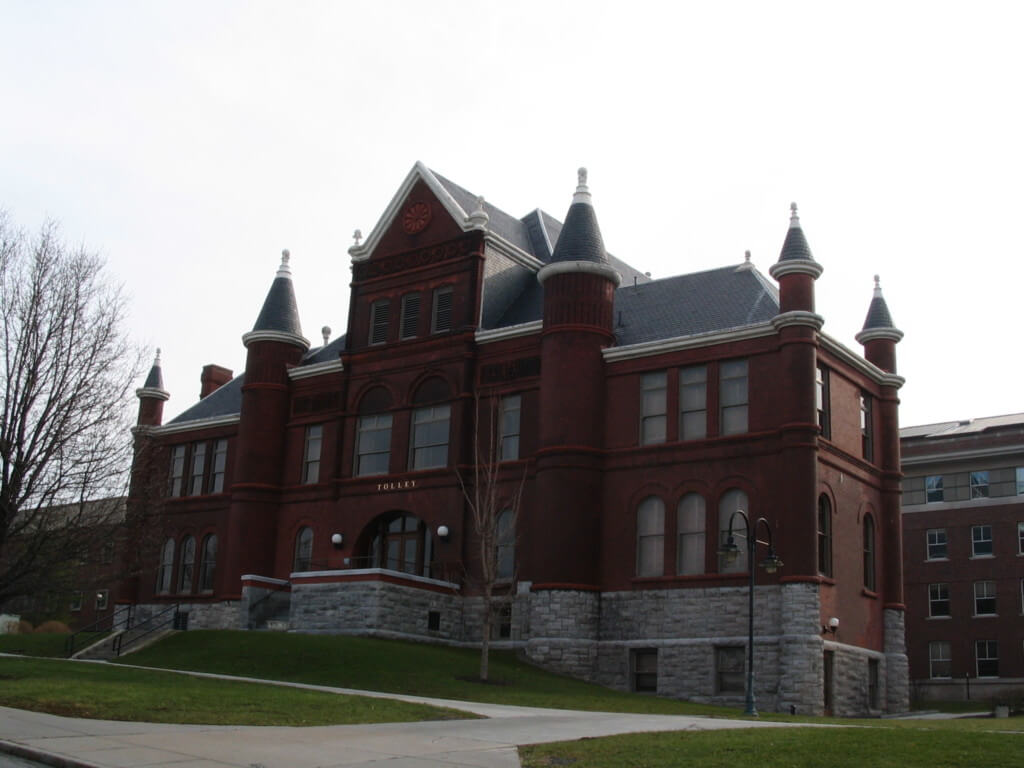 Birds might sing in the sycamore tree, but songwriters sing (and write) at Syracuse. Syracuse gives students the option to study composition as well as music industry. Composition focuses on actually creating music, while music industry focuses on music production, business and management, so you can market your songs within the industry. "As a songwriting practitioner (30 million units sold, 9 Gold/Platinum records) I am able to help guide our students in fertile directions in their quest to boldly tell the world something it ought to know through song," Music Industries and Technologies professor Bob Halligan said. "We take great joy in encouraging young people to 'become themselves' and bring their song talents to the surface—and to the world." Syracuse alumni include indie singer-songwriter Pete Yorn. Students complete a mandatory music internship (which the university helps you find and uses for credit) and use multiple recording studios. I'd consider that a pretty good Syr-excuse to apply to this school.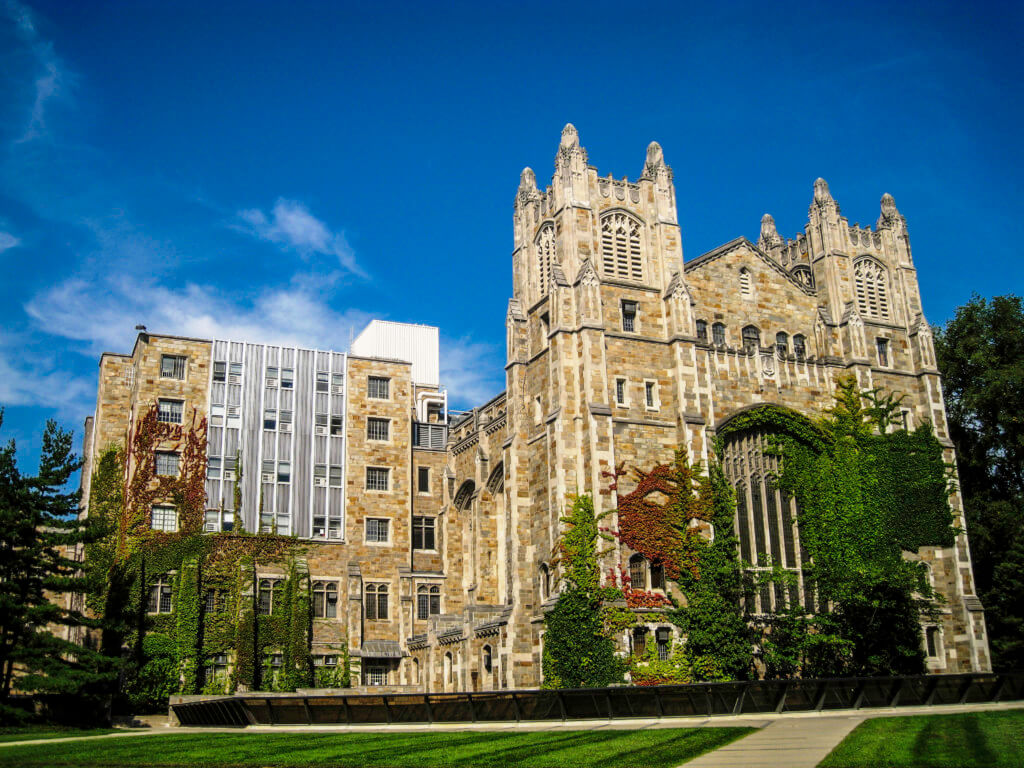 Baby it's cold outside in Michigan, so stay in your dorm and write songs. At the University of Michigan, you can take classes in general music composition, as well as specific jazz composition. They have the "write hear/right now" program, designed for songwriters to display their songs through a concert series or participate in the Midwest Composers Symposium, which features composers from four schools. The University of Michigan also offers the EXCEL program (Entrepreneurship Training and Career Services), specifically helping students transition into the music industry with internships in the Ann Arbor Symphony Orchestra and the University Musical Society. Follow in the footsteps of legends like Iggy Pop (even if he didn't study songwriting when he was here), or look to younger, fresher artists like Theo Katzman, and head for Michigan. Maybe you'll write the University of Michigan Wolverines' next new fight song… or the soundtrack to the actual Wolverine movie.
5. CalArts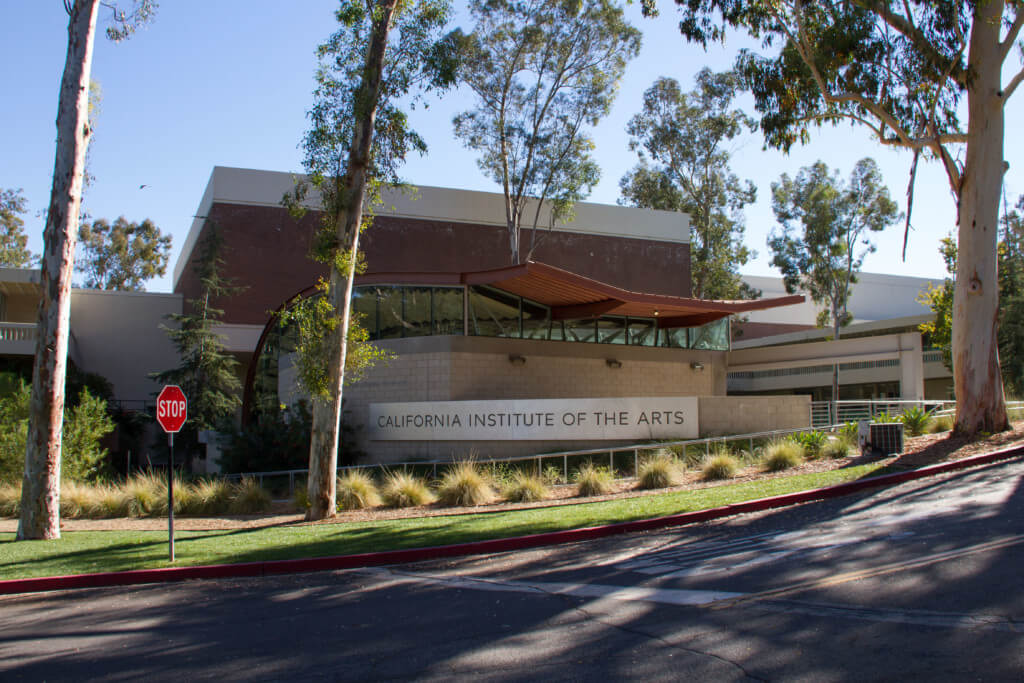 CalArts has the word "art" in its name, which is how people will describe your songwriting after you graduate. CalArts gives students the option of a performer-composer concentration in its degree, which means that yes, you'll probably perform your songs at some point. But if you know music well enough to write songs, you shouldn't worry about performing occasionally. CalArts contains multiple recording studios, as well as running composition classes. You can participate in the Singer-Songwriter project, which gives you a platform to share your work with other musicians and perform your work in a public space, plus performances at the REDCAT theatre. REDCAT puts on performances of all natures, including songwriters of all musical genres. Alumni include Ravi Coltrane (jazz musician and son of legendary jazz musician John Coltrane), and nature-inspired composer John Luther Adams. If you want to be a star but L.A. feels too overwhelming, get your head start at CalArts, located in Valencia, California.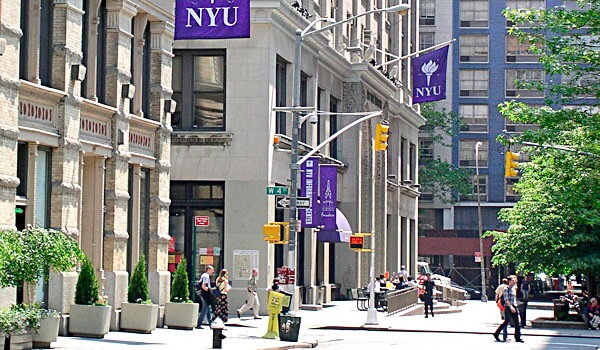 New York is the concrete jungle where dreams are made of—and at NYU, there's nothing you can't do. Follow in the footsteps of songwriters Wendy Luck and James Dooley in the Steinhardt School of Music. Students can concentrate in Contemporary Production and Songwriting within the composition major, focusing on contemporary music and modern production technology. NYU is obviously located in the heart of New York City, which is one of the world's most famous locations for live music. Whether it's seeing live jazz at the Blue Note or checking out the latest Broadway musical, students absorb music from the best new songwriters. Students have the option to study abroad in either Prague or Paris. They can also participate in a summer songwriter's workshop, where they take classes on songwriting for six weeks. In case you want to start recording, use one of NYU's 12 recording studios, talk about high-tech music technology. There's a reason so many songs are written about New York – because it's a great place to write songs.
3. Belmont University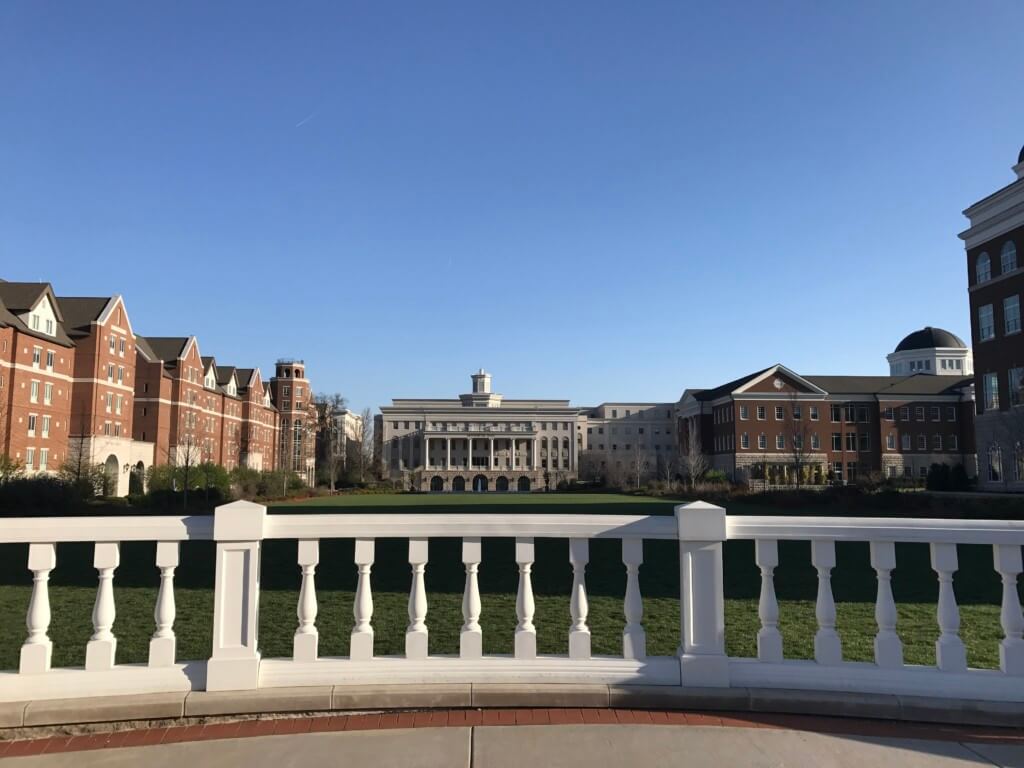 The devil went down to Georgia, but the songwriter went to Nashville. The songwriting major at Belmont University provides its students with a direct link to the music industry. Belmont sits in the heart of Nashville, the country music capital of the world, so students can take advantage of that by visiting CMA Music Festival and seeing the members of the Country Music Hall of Fame. Students can apply for internships with Sony, Radio City Music Hall and other iconic entertainment companies. Students can study either in New York or Los Angeles, and take classes in commercial songwriting and/or lyric writing. Belmont houses the R. Milton & Denise Johnson Center, a center equipped with recording studios and mixing suites. Alumni include country music legends Brad Paisley and Trisha Yearwood. As Shania Twain would say, Man! I feel like applying to Belmont.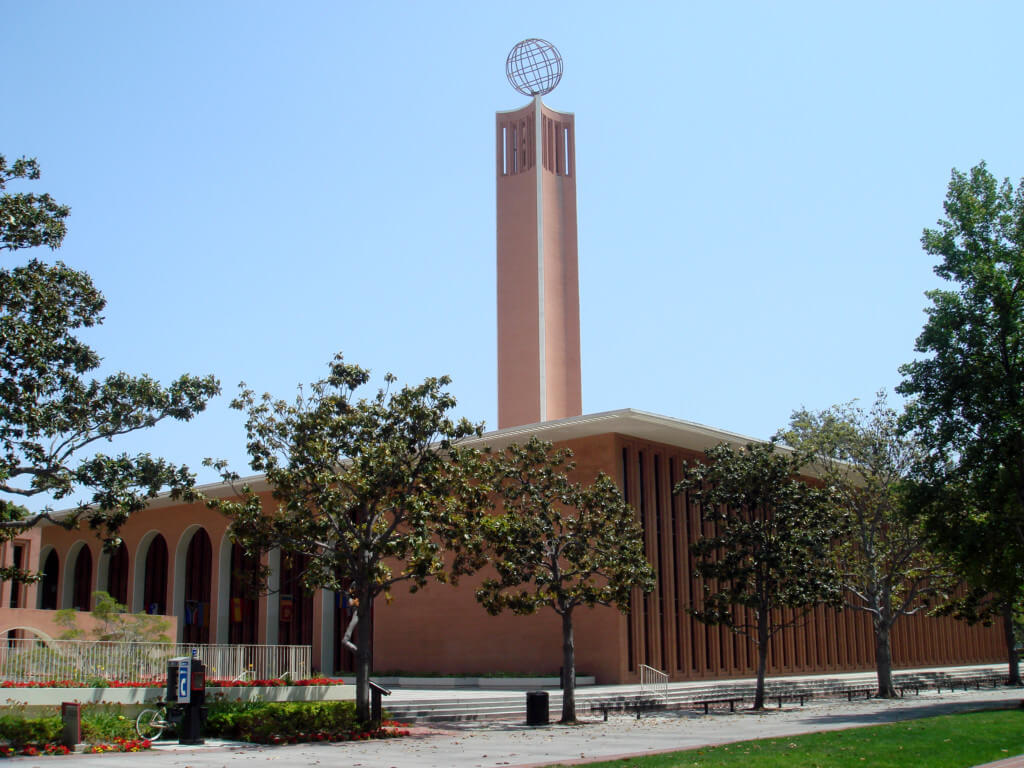 If La La Land proved anything, it's that the music scene in L.A. is thriving. Thank USC Thornton for that. The Thornton School of Music's conservatory style program runs a minor in songwriting and a major in music industry. Alumni include Billy Childs and Titanic composer James Horner (even if he was a UCLA undergrad). Musicians can take advantage of USC's location in L.A. to get involved in internships located in the heart of the entertainment industry. Or they can see the best new live music all over the city, a la La La Land. The school gives students a chance to learn songwriting and lyric writing, as well as to visit the Songwriter's Theatre, where students can perform their own works. Songwriter's Theater is devoted exclusively to songwriting. Make the most of it and visit it as much as you can.
1. Berklee College of Music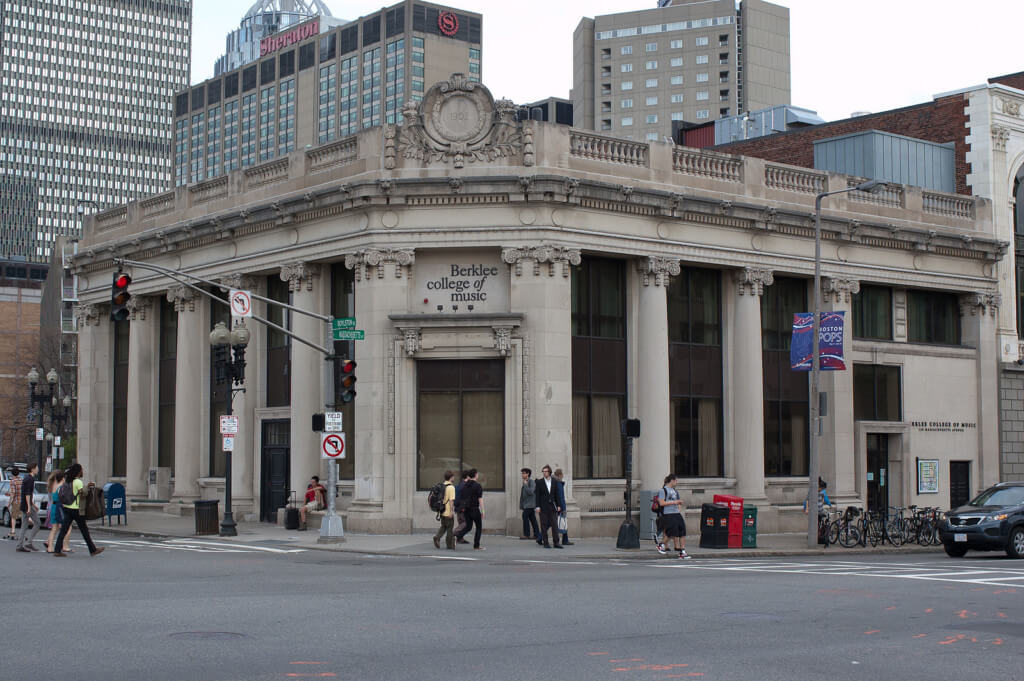 For a lot of Berklee students, the word "Grammy" refers to the awards on their shelves as opposed to their grandmothers. Berklee's music department produced legends including Quincy Jones, John Mayer and Diana Krall. As a student you can major in songwriting, where you'll attend songwriting and lyric writing classes. Berklee keeps its students motivated to perform and compose with 16 state of the art recording facilities and internships in the songwriting field. This includes the Berklee Funded Fellowships. These sponsored internships pair a student with employers in the new media and creative industries or experiential learning and networking in the L.A./ area. This school is, as alum John Mayer would put it, a wonderland for songwriters.
[woobox offer='tor6do']